LA Handroll Guide to Kazunori
Kazunori is home to the original handroll bar. If you're looking for delicious nigiri, you can always check out their sister location, Sugarfish. Kazunori is great for handroll sets and a la carte orders. They focus on serving fish over warm rice, so your best bet is to finish the handroll as soon as possible.
The first time I went to Kazunori was in 2016. I was fresh out of college and had a project in Downtown LA. I honestly wanted to go home but was somewhat glad I went. I was amazed by the concept of a handroll bar to the point where I dedicated a whole Yelp review to the process.
Read Nancy's review of KazuNori | The Original Hand Roll Bar on Yelp
Over the years, I went to different handroll bars. I've dined at Tekka at The Cosmopolitan and Nori Bar at Resorts World in Las Vegas. Even last week, I visited HRB Experience a few blocks away. Today, we're talking about Kazunori.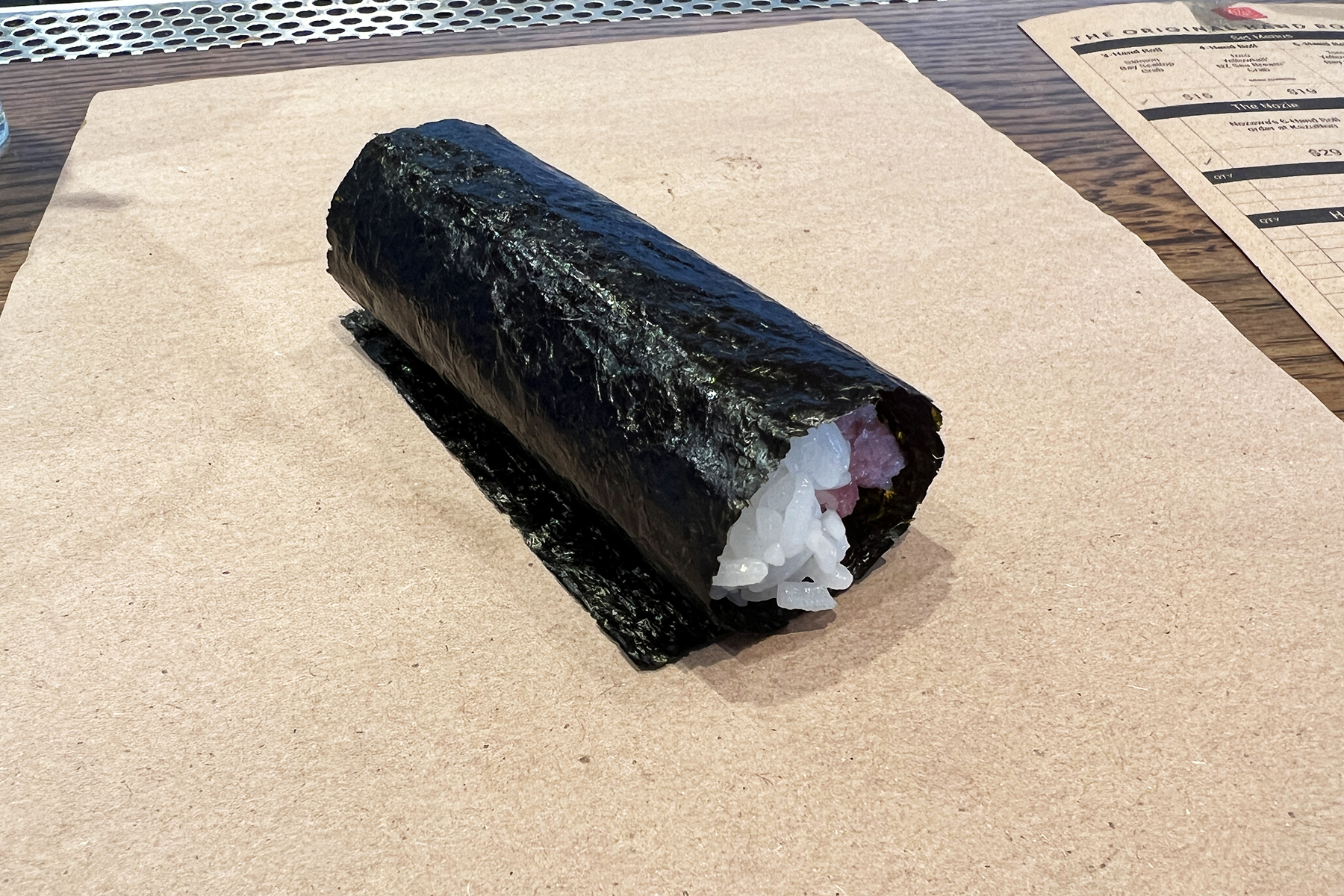 hotter than wasabi
I always recommend ordering the 6-handroll set for starters. This set comes with toro, yellowtail, salmon, bay scallop, crab (cooked), and lobster (cooked) handrolls. The yellowtail and salmon are always my favorite. Less is more when it comes to sauce. Since the rice is warm, the handroll is more prone to break apart. You'll probably be picking the loose rice off your plate. I usually dip my chopsticks into the soy sauce and dab it over the handroll. Is this the most etiquette thing to do? No, but it's logical.
for the adventurous
One time, I ordered The Nozie, aka. The Nozawa flagship set, out of curiosity. This comes with tuna, sea bream, lobster (cooked), yamaimo, monkfish liver, and eel (cooled) handrolls. This set was more on the exotic side than other options at Kazunori. Yamaimo is basically a slimy yam, which I don't know why it is considered in a handroll. Maybe it has something to do with the cod roe sauce?
I had monkfish liver pate for the first time a few months ago with Mario. I classify it as being on the exotic side because it is an acquired taste. I tried The Nozie so you don't have to. Stick to the 6-handroll set.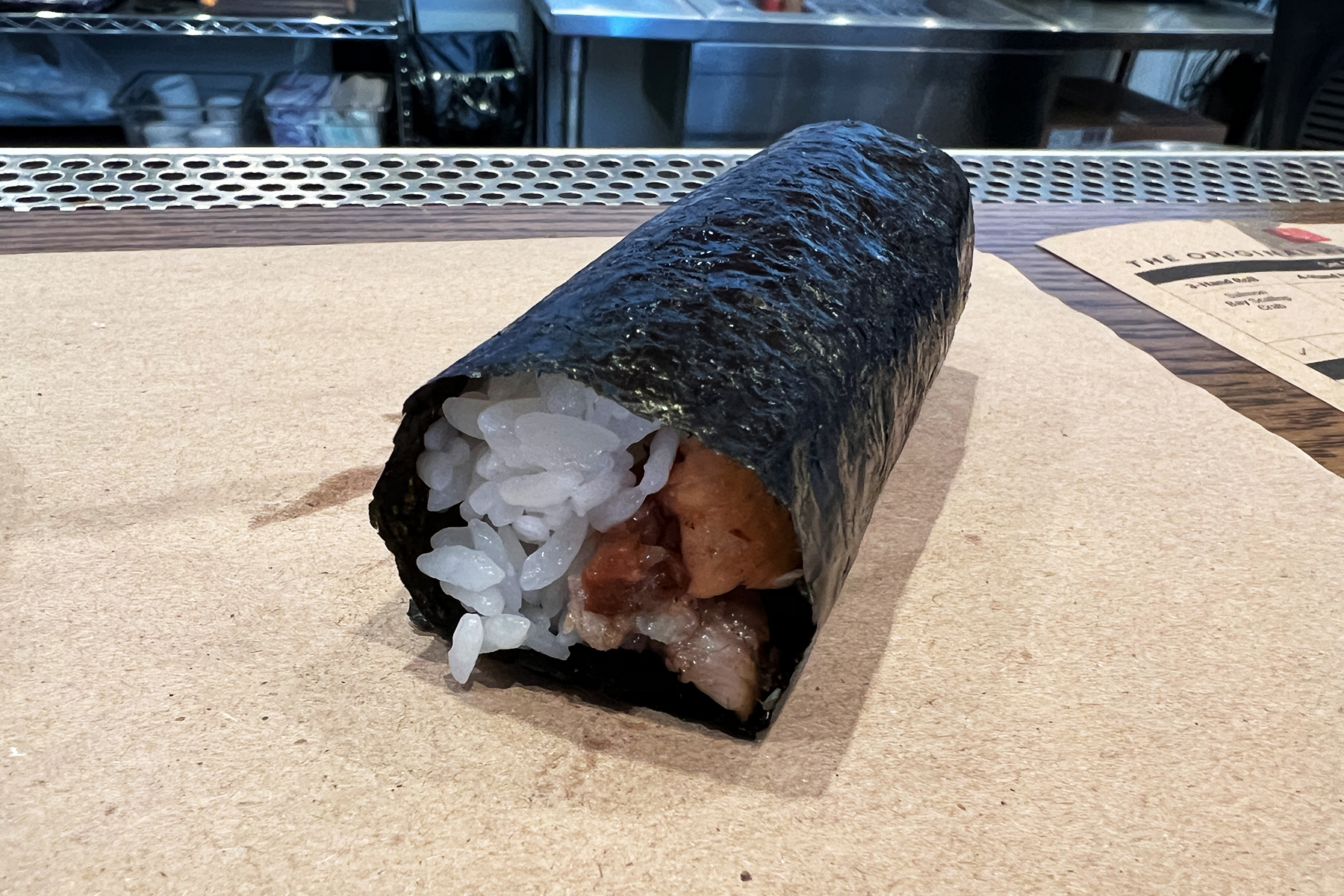 life is simple and fresh like handrolls
Overall, Kazunori is a great lunch and dinner option, especially if you're looking for a super affordable omakase-style option. There were times when Mario and I would drive 15 miles just to have Kazunori for lunch. The only concern is the parking situation for certain locations such as Downtown LA.
Presentation plays a key role in grabbing people's attention. The handrolls are already rolled for you, so you don't have the chance to verify whether the fish looks squeezed. Some things are meant to be loosely packed.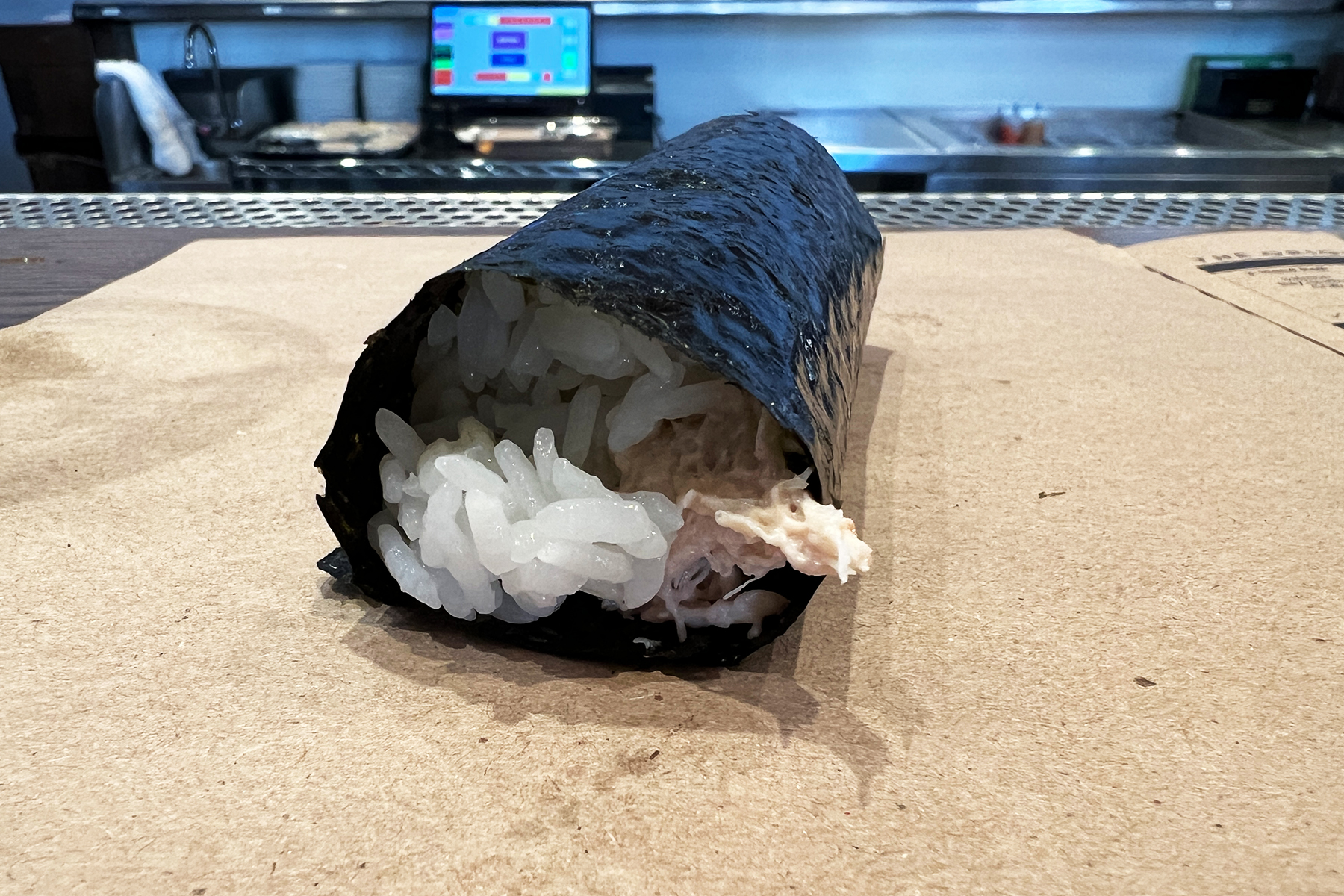 Kazunori
421 S Main St
Los Angeles, CA 90013