LA Omakase Guide to Sugarfish
Sugarfish is one of the best affordable omakase-style sushi restaurants in Los Angeles, where it doesn't cost hundreds per person. Sugarfish tackles sushi in a different approach where they give you a wider cut of fish over loosely-packed warm rice. There are different omakase tiers guests can choose from, whether they want something light or the whole shabang. Food is about innovation. Sometimes, you need to break away from tradition to create a delicious dish.
I remember my first time stepping to Sugarfish five years ago. I developed a deep love-hate relationship with this restaurant for the first few years because I thought they used too much ponzu sauce or vinegar in their dishes. Sugarfish either toned down the acidic level or my taste buds actually matured. Maybe I became more prepared for my trips to Sugarfish. What I can say is that I took Sugarfish for granted during my meal-expensing days.
Don't Think. Just Eat. Trust Me.
The "Don't Think. Just Eat. Trust Me." gives you a peek of Sugarfish's flagship, Nozawa Bar's main course. You pick this option when you feel like you're a baller. I've tried different omakase tiers, and nothing beats this option. As much as I want to order the lower tier for budgetary reasons, I found myself back here. I've dined at many sushi places and found myself preferring Sugarfish. Perhaps I appreciate the diverse selection of my meal.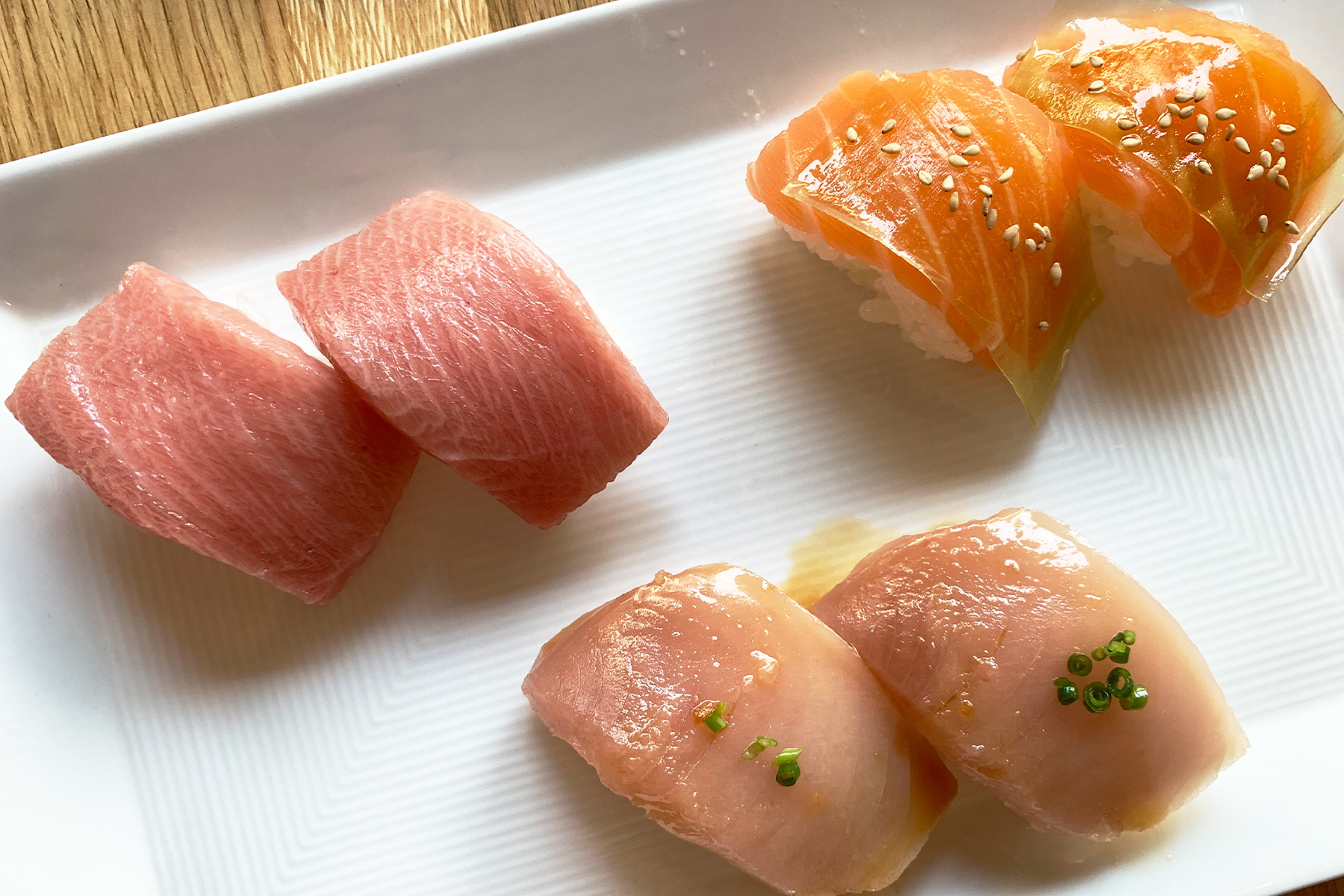 The omakase options changes on a seasonal basis. You'll get different types of fish. There were times when I had scallops and hirame sashimi over eel and lobster sashimi. I am in love with 2021's menu because the taste feels less acidic and more flavorful. For the tuna sashimi dish, there were a couple of times when the chef snuck in higher-end cuts, which hit differently. There's a reason why toro costs more than regular tuna.
One of the best ways to evaluate a sushi restaurant is by their salmon nigiri. The salmon sashimi with kombu at Sugarfish hits harder than a typical sushi joint. You can tell how well-versed the restaurant is based on the quality of fish. You don't always get what you paid for.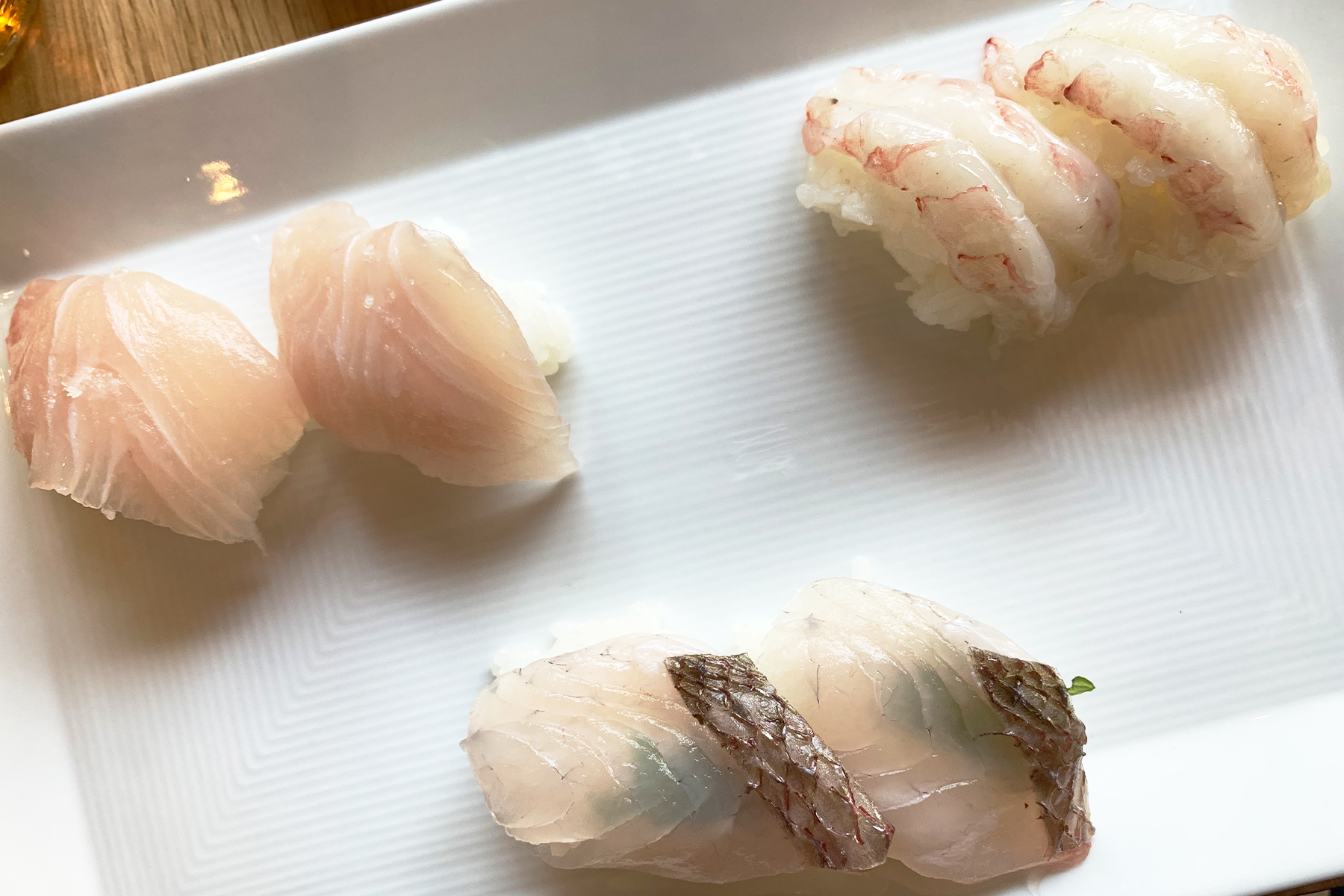 The "Don't Think. Just Eat. Trust Me." selection includes edamame, sashimi course, seven orders of nigiri, and two hand rolls. There were a couple of times when I found a couple of pieces of higher quality tuna belly cuts were included in the sashimi course. The seven orders of nigiri can vary between days. I've seen salmon, albacore, sea bream, lobster, unagi, yellowtail, and other exclusive selections within this order. Blue crab is a popular hand roll, which tastes a bit sweeter than a typical crab.
Sometimes, the main course isn't enough for me. Leave it to me to crave sweet shrimp and uni on the side from time to time. The last couple of times, the uni came out super cold. I learned to let it thaw out for a couple of minutes before enjoying it. Sugarfish does a phenomenal job with especially selecting uni that is thick and buttery.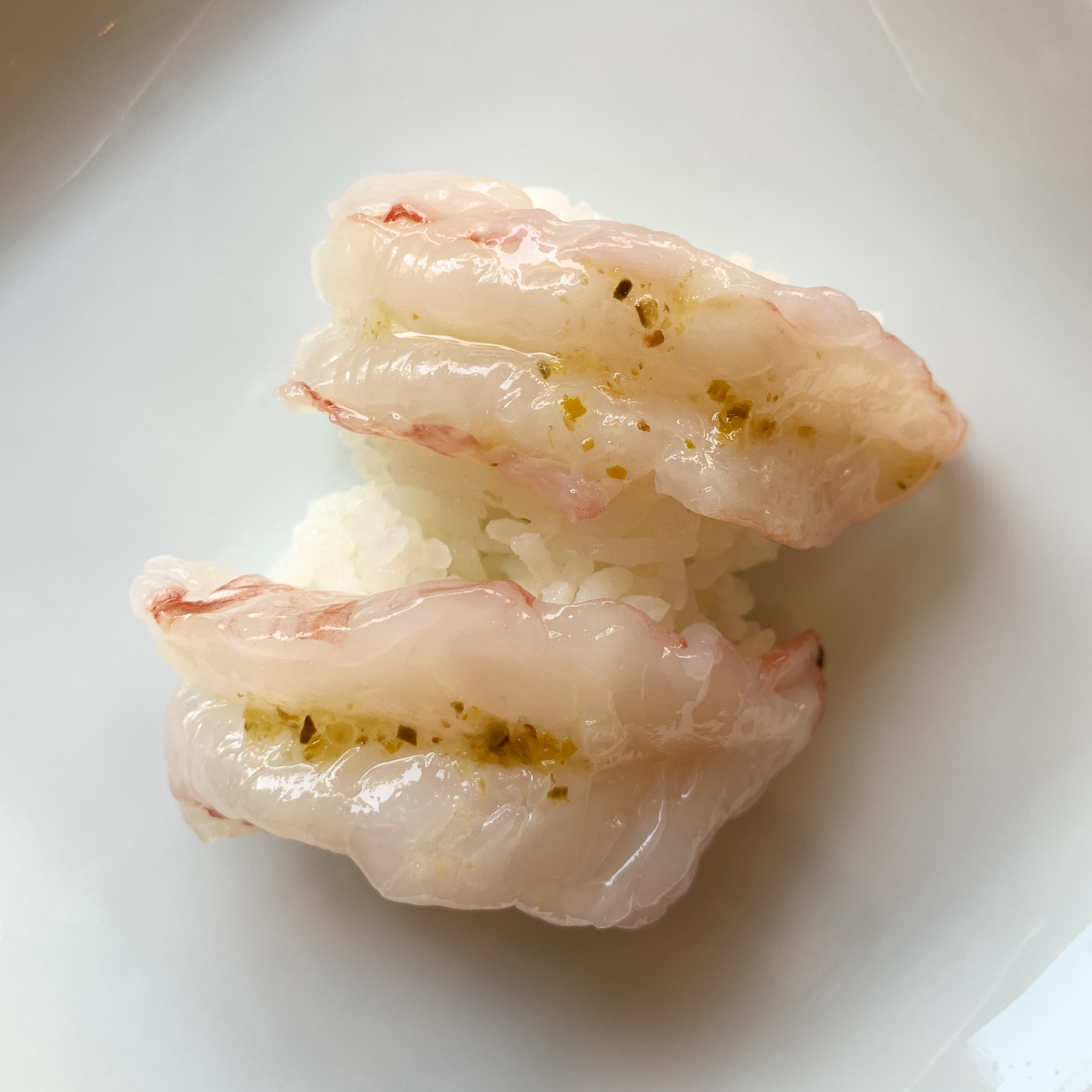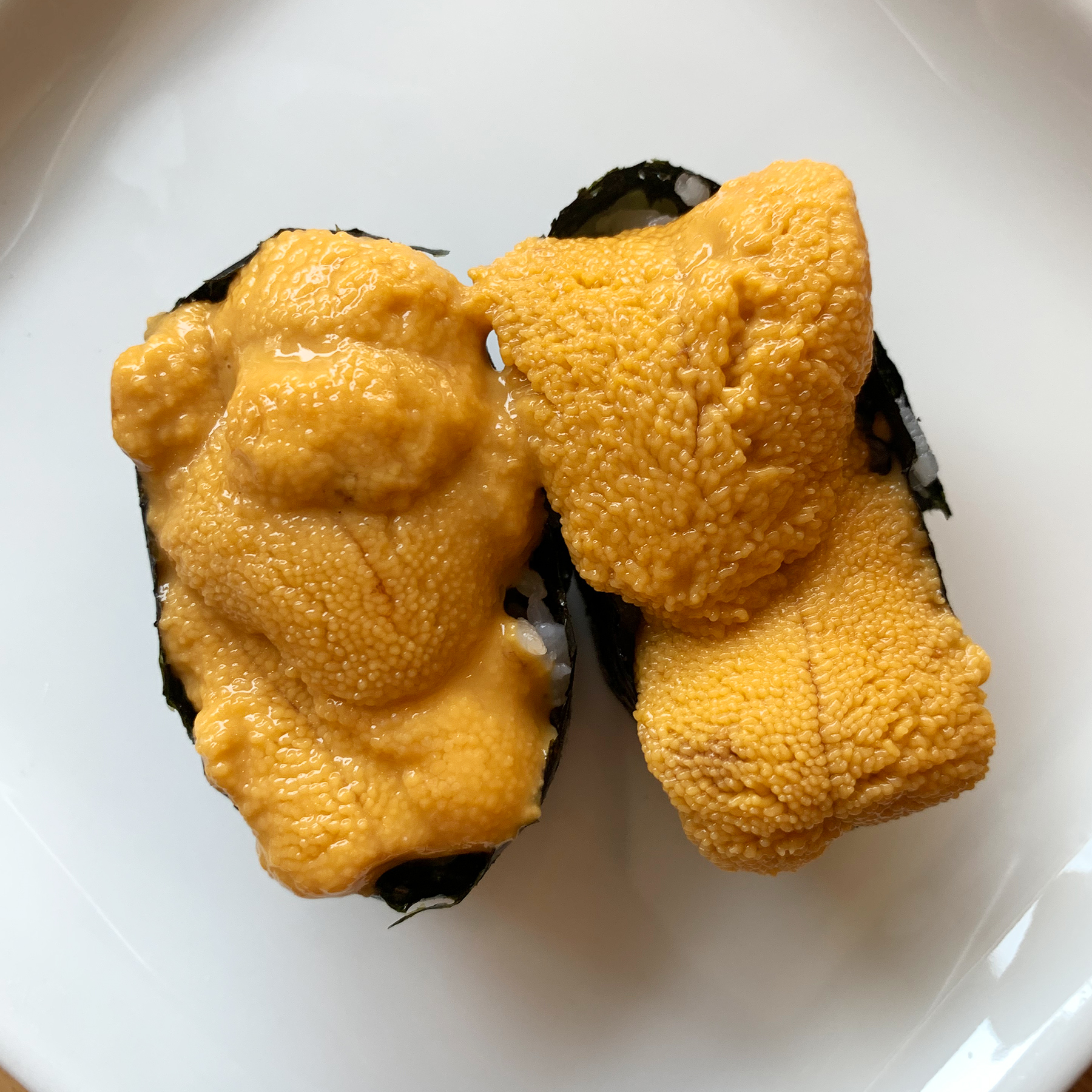 If you enjoy the principles of Sugarfish, they have a concept restaurant called KazuNori. They serve nothing by handrolls, omakase-style, or a la carte. If you love sushi and you're in the Los Angeles area, this is a great restaurant to visit.
Check out my follow-up post over Sugarfish!