LA Handroll Guide to HRB Experience
Handroll bars have been popping up all over Los Angeles. HRB Experience had quite a history; it opened right before the pandemic shut everything down. During the 2020 riots, HRB Experience was vandalized to the point where the shop was destroyed and possibly lotted (check out their Instagram). Despite all of that, they built back and can attract a full room during lunch.
I wanted to try something new during lunch and found HRB Experience five minutes from the office. The menu has a diverse selection, whether you want a sushi bowl, handrolls (a la carte or set), or appetizers. This is a bit more expensive than Kazunori. It's in the prime location in downtown Los Angeles, not next to the districts.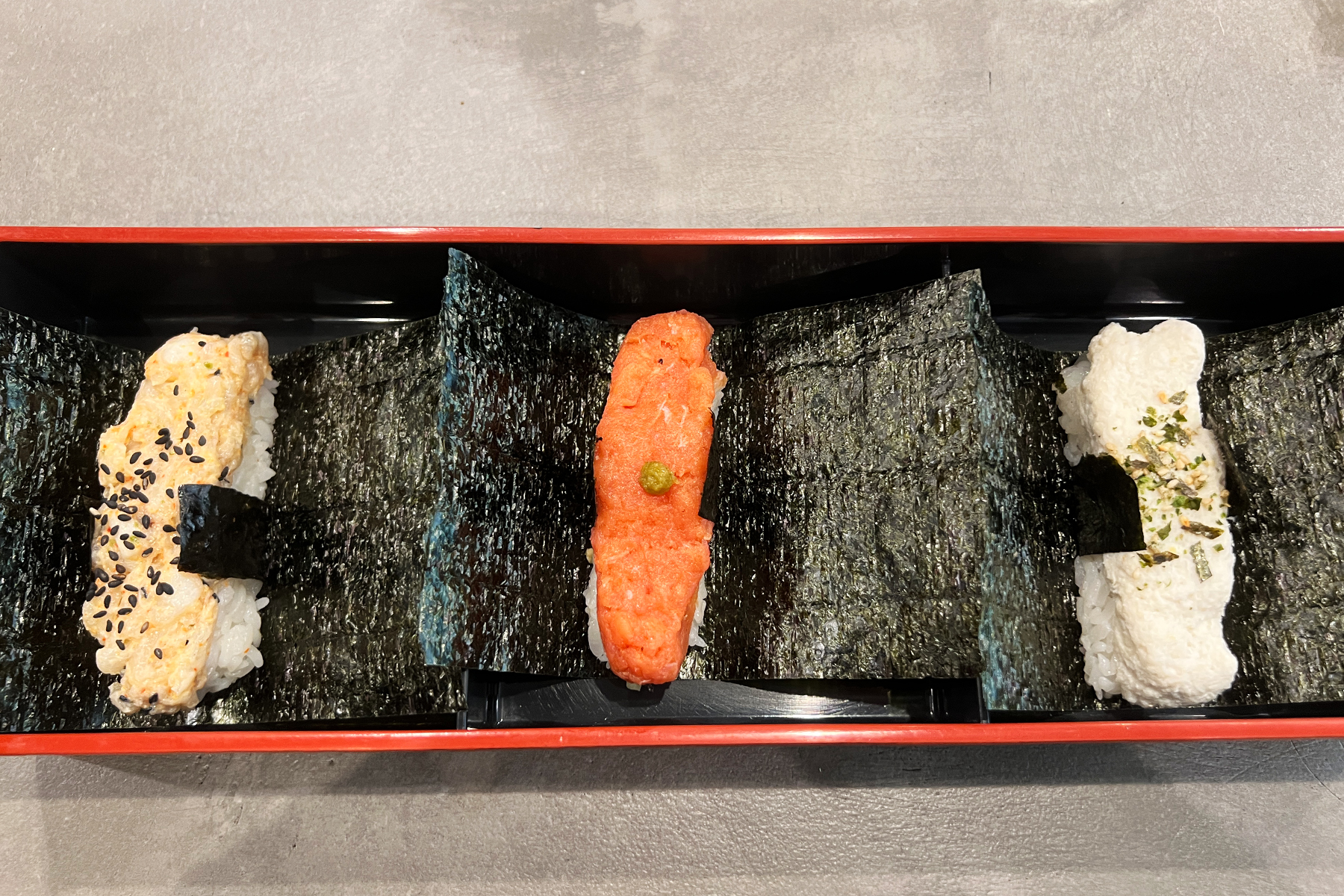 they see me rollin'
I ordered the 5 piece handroll set and uni handroll. The interesting part is the chef lays the handroll where it looks like a long nigiri, but you have to roll the seaweed. The trick is to eat the handroll as soon as possible because that's when you get the crispest seaweed. Soggy seaweed sheets ain't it. The 6-piece comes with a yellowtail handroll on top of everything below.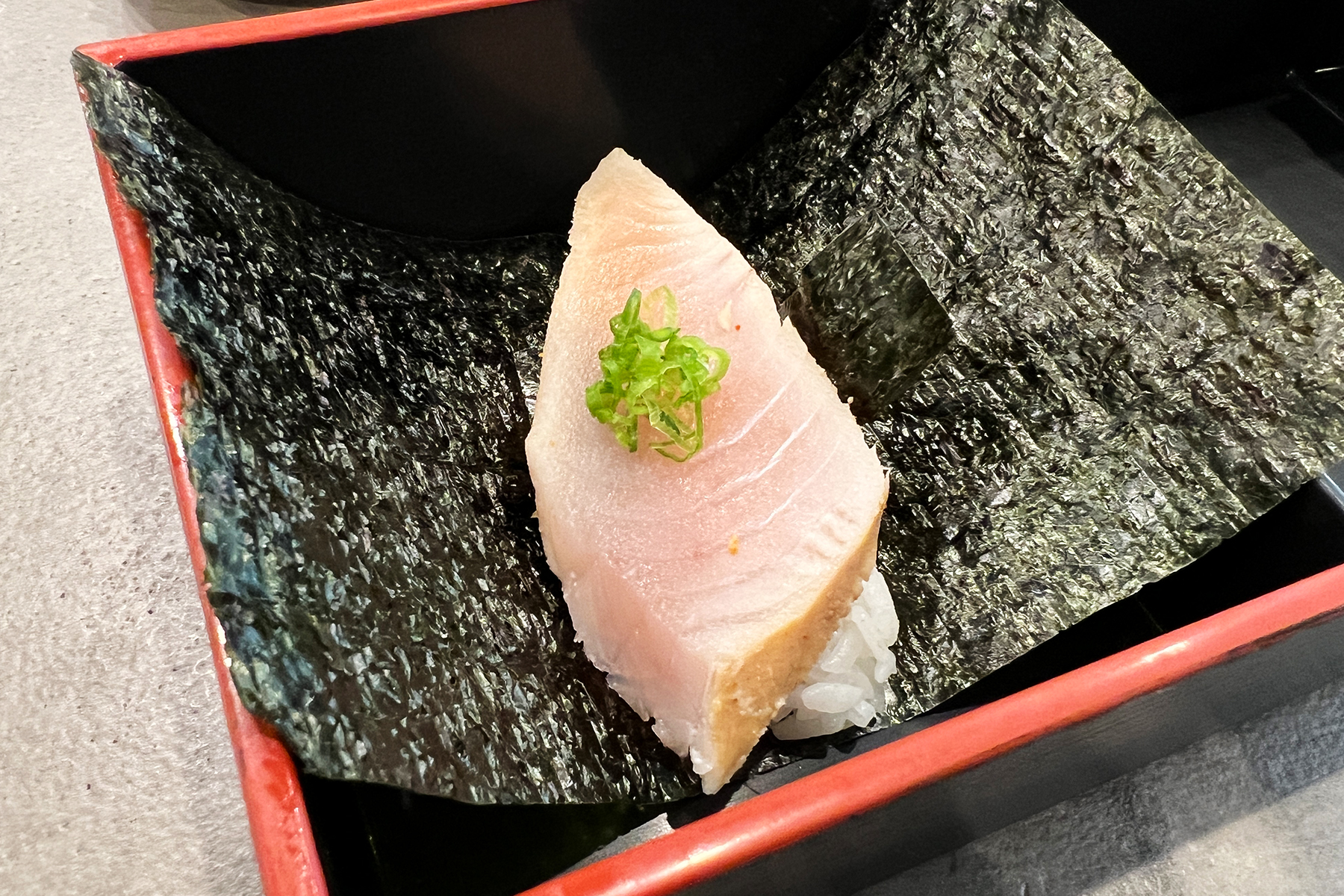 The 5-piece set came with salmon, albacore, scallop, spicy tuna, and blue crab handrolls. The salmon and albacore rolls came in whole pieces. I was living when the salmon handroll came with ikura. I am not a fan of albacore, especially when it is seared. It's rare to find good quality albacore. I'm a huge fan of yellowtail. The spicy tuna and blue crab handrolls looked a bit too squished, but at least the chef was wearing gloves. Traditionally, sushi chefs do not wear gloves. At the same time, you're presented with the handrolls unrolled. Other restaurants already roll it up for you, so you don't see the mush.
Either way, I enjoyed the meal itself. I love going to Kazunori for lunch, but wanted to try something different for once. This worked in my favor because I walked for two blocks.
ocean's butter
I had zero regrets ordering the sea urchin/uni handroll. It tasted very buttery and was the perfect finisher. Sometimes, you have to live a little and treat yourself. I appreciated that there was a good amount of uni within the handroll. You can definitely taste the creaminess of the uni – it melted in my mouth, just like butter!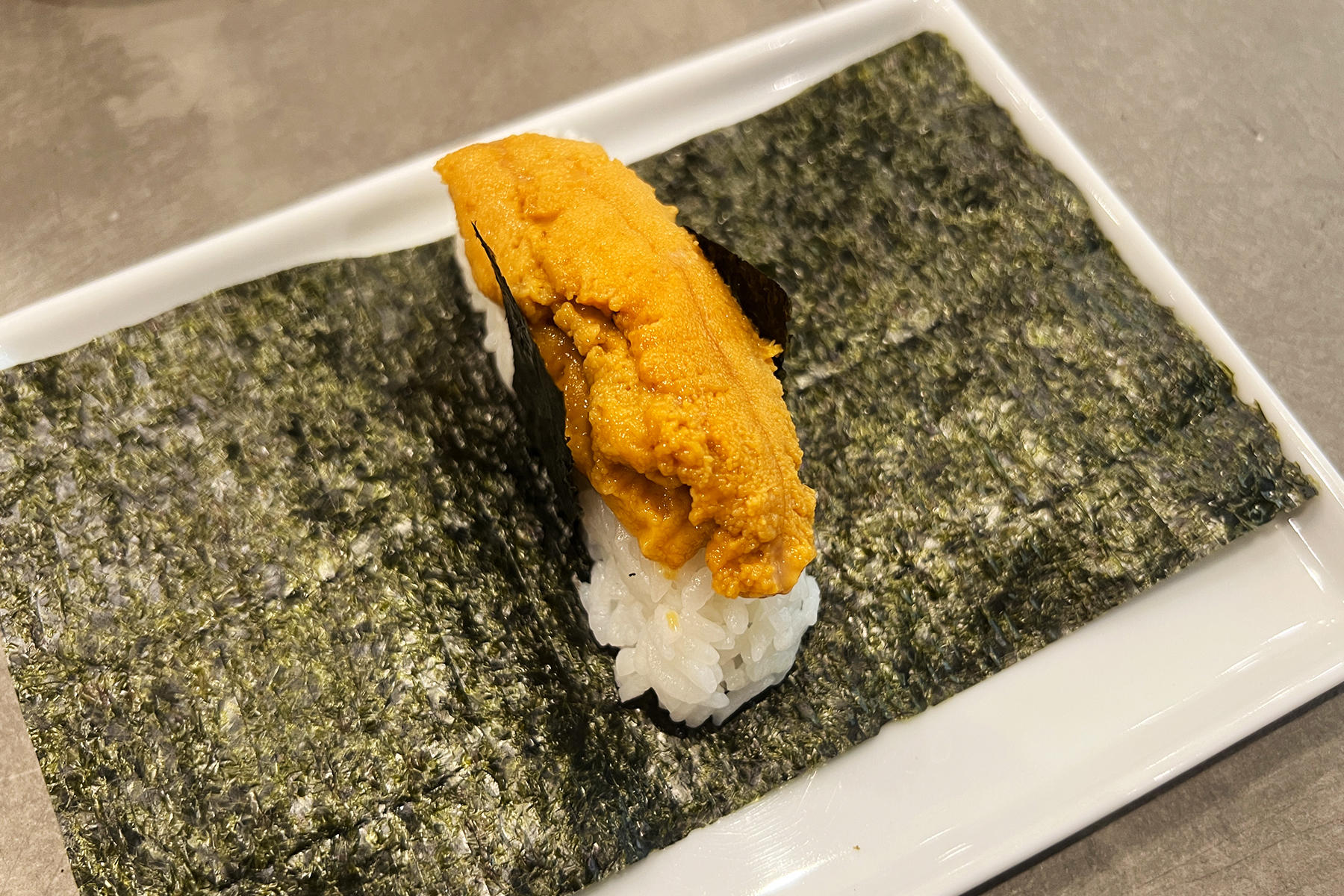 I would recommend trying out this place, especially if you want something different but still stick with sushi. Old school handroll is basically a sushi cone, similar to ice cream. The ratio is not the best in each bite. The new school handroll is similar to a sushi roll, but uncut with seaweed outside. I judge a sushi restaurant by the rice ratio. Are they trying to stuff you with carbs, or are they trying to activate your taste buds?
HRB Experience DTLA
529 W 6th St
Los Angeles, CA 90014