Las Vegas Guide to Resorts World
Last month, Mario and I stayed in Resorts World in Las Vegas. Resorts World opened a year ago and is heavily influenced by Asian aesthetics. In a previous blog post, I briefly mentioned our stay at Resorts World. Let's take a deeper dive. We stayed in the Conrad, which is the tier between Hilton and Crockfords. Resorts World is gorgeous; it is lined up with large marble slabs. Resorts World also has shops, sports bars, and other high-end restaurants.
famous foods street eats
Resorts World did all of us a favor and featured cuisines from all over Asia (and a few American) in a night market-style setting. As soon as you enter, you're greeted with various options, whether you're craving skewers, pho, Lechon, sushi, noodles, etc. I took advantage of my stay by trying different food stands daily. Ordering at Famous Foods is a bit different; I love that technology is heavily incorporated. You go to any booth and order through the large touchscreen. This cuts out the need for a cashier and we can go straight into waiting for the food to be prepared.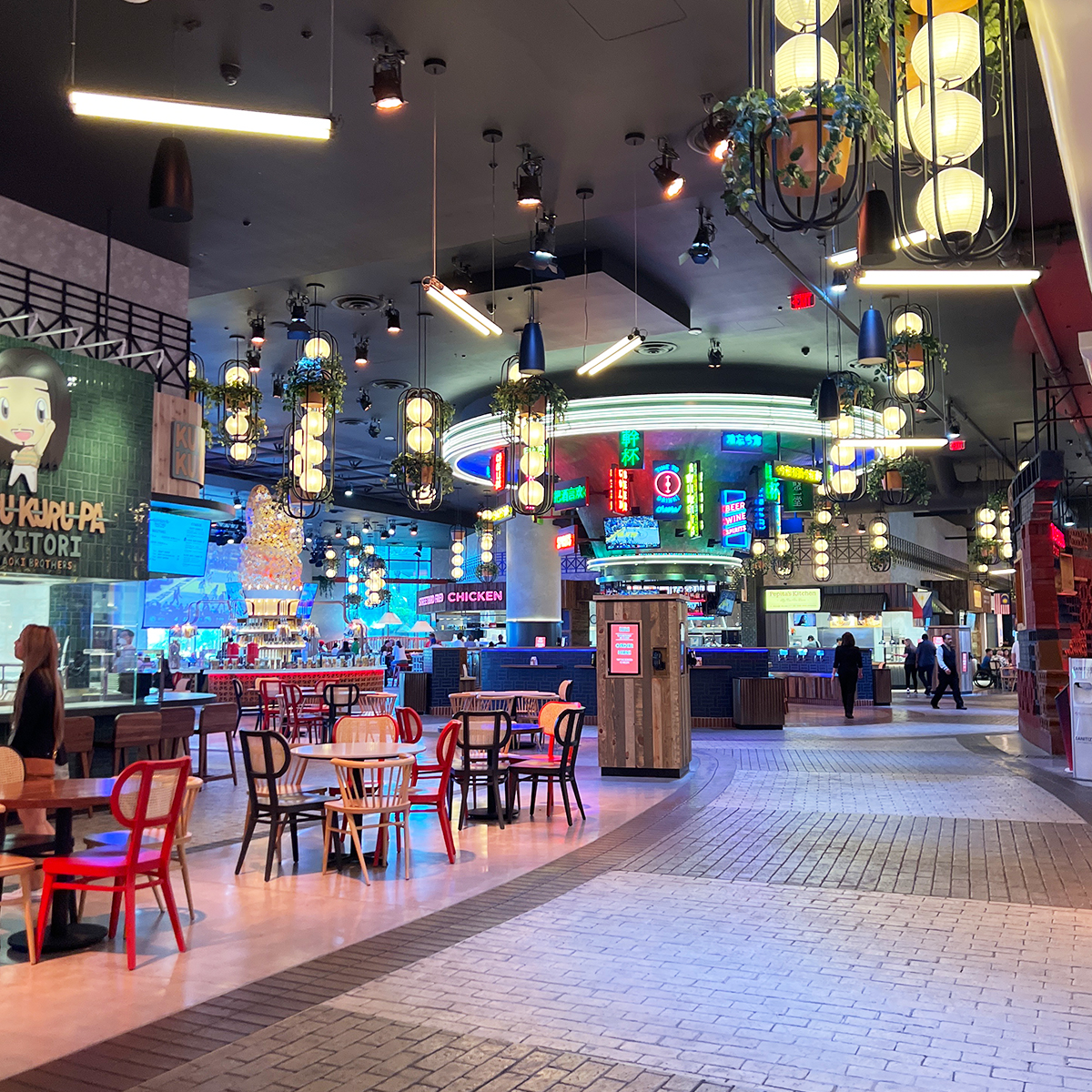 Fuhu Shack: If you're craving Peking/roasted duck or roasted pork, this is the perfect place. I ordered the Peking Duck rice bowl and honestly had a different expectation. It tasted like roast duck more than anything. Either way, I was still living while trying to recover.
Kuru Kuru Pa Yakitori: This is Steve Aoki's venture, as his family is huge in the food industry. The yakitori is a bit plain; I expected some flavor, and it's a bit expensive for basic skewers. This place is probably last on my list.
Nori Bar: If you love the concept of Kazu Nori, this hand roll bar is perfect. You can order a la carte or in a set. I ordered "four of a kind", which comes with salmon, yellowtail, bay scallop, and spicy tuna – perfect for lunch. I also had the lobster handroll on another occasion. I enjoyed this place.
Pepita's Kitchen: Every day, this stand features a full-fire roasted pig in the front. I ordered their Lechon and truffled rice, which was beyond delicious. The pork meat became dry after a while, but the crispy skin lives up to its name.
Famous Pho: My favorite part of this place is that they won't fill your bowl with broth until you're there to pick up your order. Although I've had better pho, this pho was decent enough. It's not the worse and still more worthwhile than skewers.
Tiger Sugar: OKAYYYYY MY FAVORITE BOBA SHOP IS IN RESORTS WORLD??? I had to impose self-control and avoid ordering this every day because the sugar levels add up. Always order their Brown Sugar Boba Milk + Pearl With Cream Mousse. Forget the traditional boba; the tiny pearls are way better in this case.
Check out my TikTok video over the above items I've tried out!
here kitty kitty vice den
Mario and I wanted to check out the secret speakeasy, Here Kitty Kitty Vice Den. To get in, you need to check in with the staff at Fuhu Cha Chaan Teng. Once you check in, they bring you through the shelf (disguised as a door). The theme of the speakeasy is very catty (hence the name). We ordered the Blue Glow and Best Little Whorehouse cocktails. One of the staff showed us a cool trick where you put a phone light under the drink for a cool light show effect (check out my TikTok video below for the whole experience).
gambling scene
We won some money via sports betting during the Warriors vs. Celtics game during the NBA Finals. When it comes to tables, I wasn't really a fan of the Craps section. I had a more worthwhile time playing Craps in New York New York. During the evenings, the minimum bet is higher. I think I did alright with Roulette here.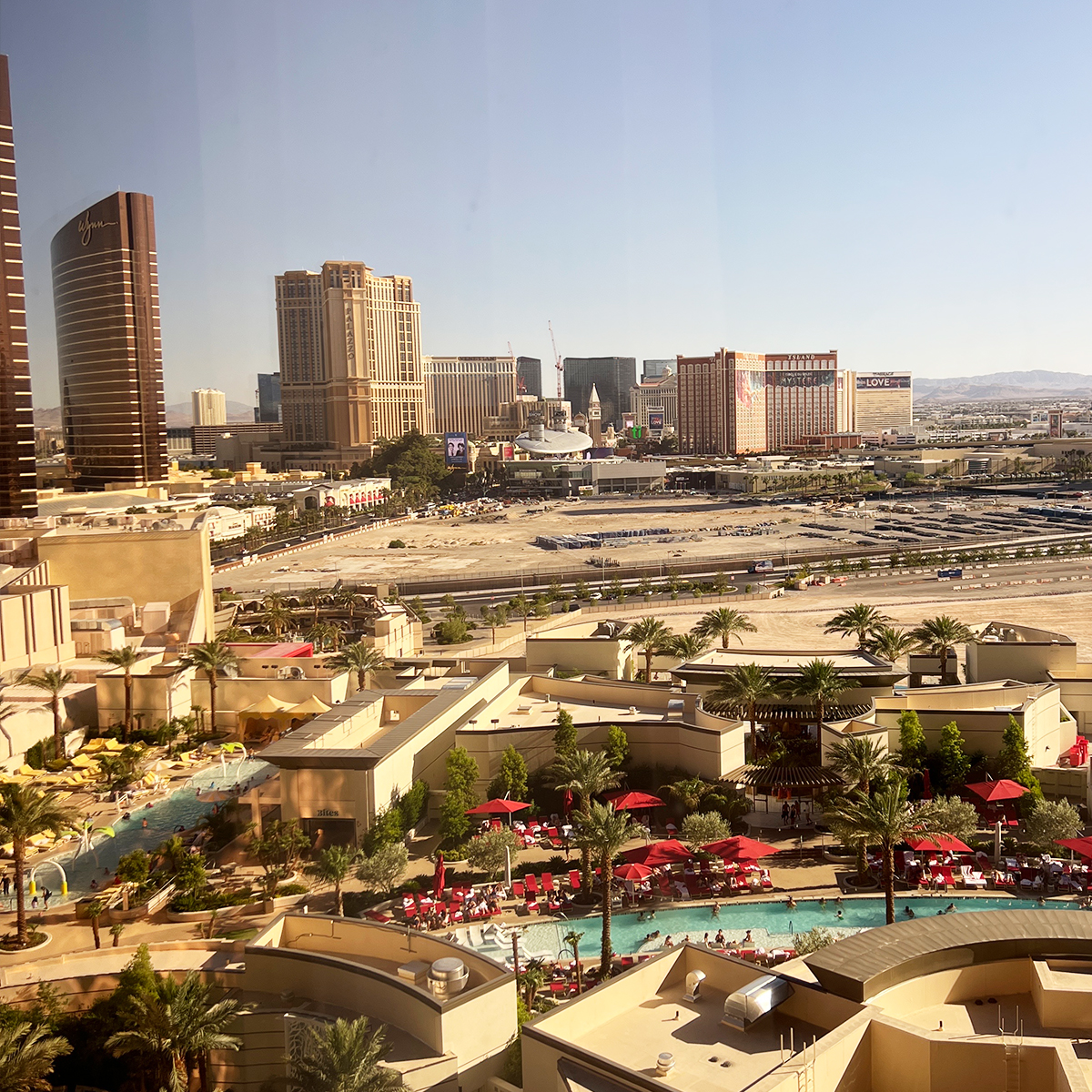 thumbs up to resorts world
Overall, we enjoyed Resorts World. Even though it's a bit far up on the strip, you can take a taxi. The gym is amazing; this was the first time I saw a gym with a squat rack. I didn't have major issues except for the fact that they made their housekeepers continue working throughout the night. We had to deny housekeeping services when they knocked at 12am. We felt so bad for the lady. I worked from my little laptop with an amazing view of the strip. Nothing like reviewing work and taking calls in a different setting.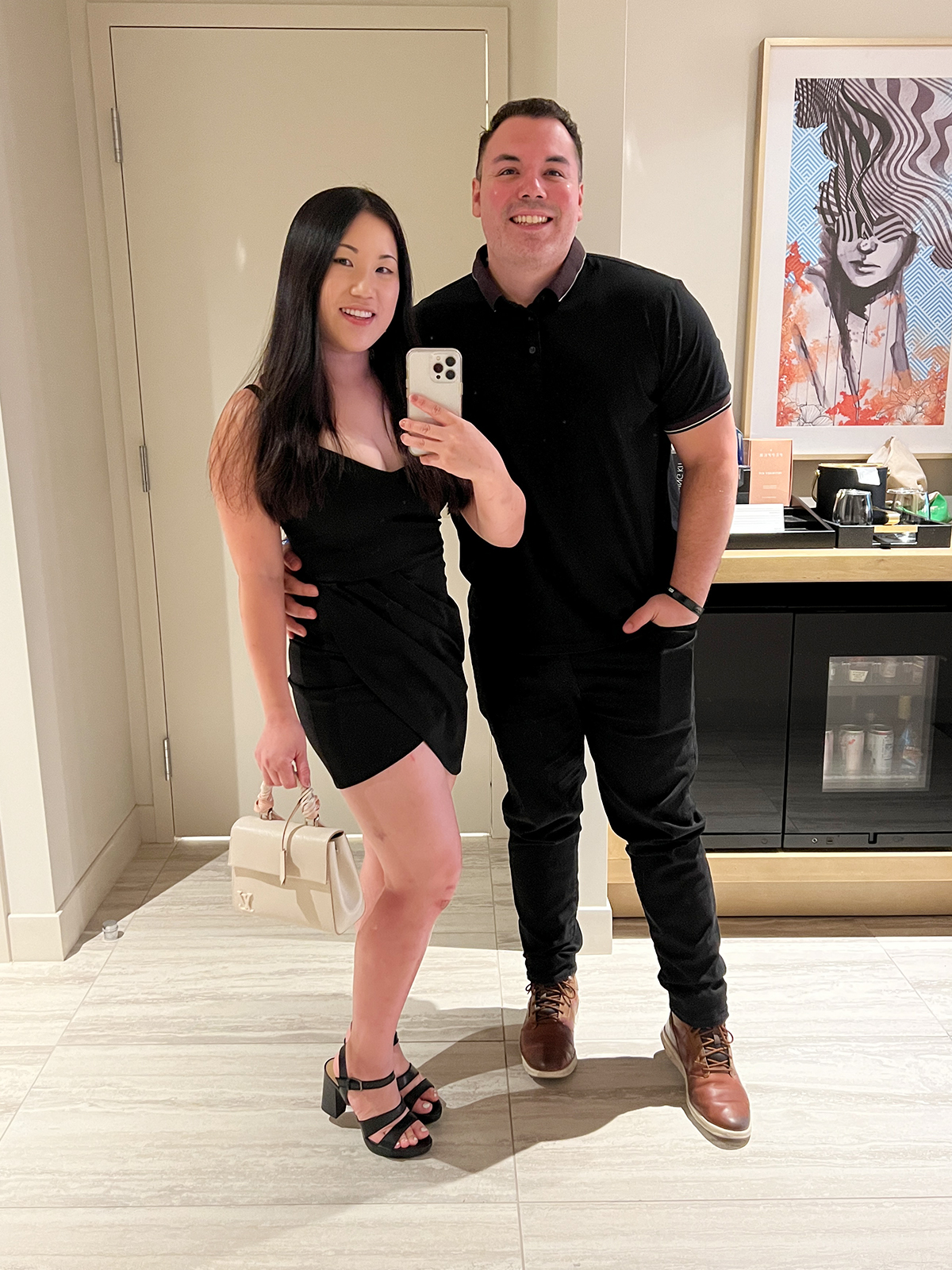 PS. Check out my Carversteak blog post!
PPS. Debuted my new Louis Vuitton bag in Las Vegas!