LA Omakase Guide to Sushi Kisen
Sushi Kisen creates a unique dining experience through its vast selection of seafood, delivered directly from Japan at least twice a week. Sushi Kisen is tucked in the corner of Arcadia (greater Los Angeles county), and people would line up before the restaurant opens. You can choose between Omakase (chef's choice) or Okonomi (my choice).
We opted for the Omakase and enjoyed every moment of it. The unique thing about this restaurant is that there is no set count (i.e. 12-pc Omakase). You eat until you wave the chef down to stop. This is not an all-you-can-eat. You're paying for however much you consume, but the Omakase has an $80 minimum per person. I do appreciate that the staff ask for anything you don't want. In my case, I didn't want any snails or cooked shrimp (whereas amaebi is fine).
When it comes to the pricing, you pay per piece consumed. For example, two Ootoro Blue Fin Premium Toro nirigi cost $20. If you're a party of one, you'll pay $10. We had Take, who served us amazing cuts of fish and seafood throughout the experience. This restaurant has one of the best sushi for the price-to-quality ratio.
the overall experience
Highly recommend dining at Sushi Kisen at least once. Once again, the price-to-quality ratio is amazing. If you don't do the Omakase/Okonomi, there are many great selections, including their chirashi bowls. The staff is courteous. If you can, make a reservation ahead of time to avoid waiting through the waitlist.
soybean skin & ikura
Our first set was the ikura (salmon roe/egg), served with dashi and soybean skin.
I am a big fan of ikura, and the pairing with soybean skin and dashi balanced the salty taste a bit, without adding much carbs (versus eating ikura with rice).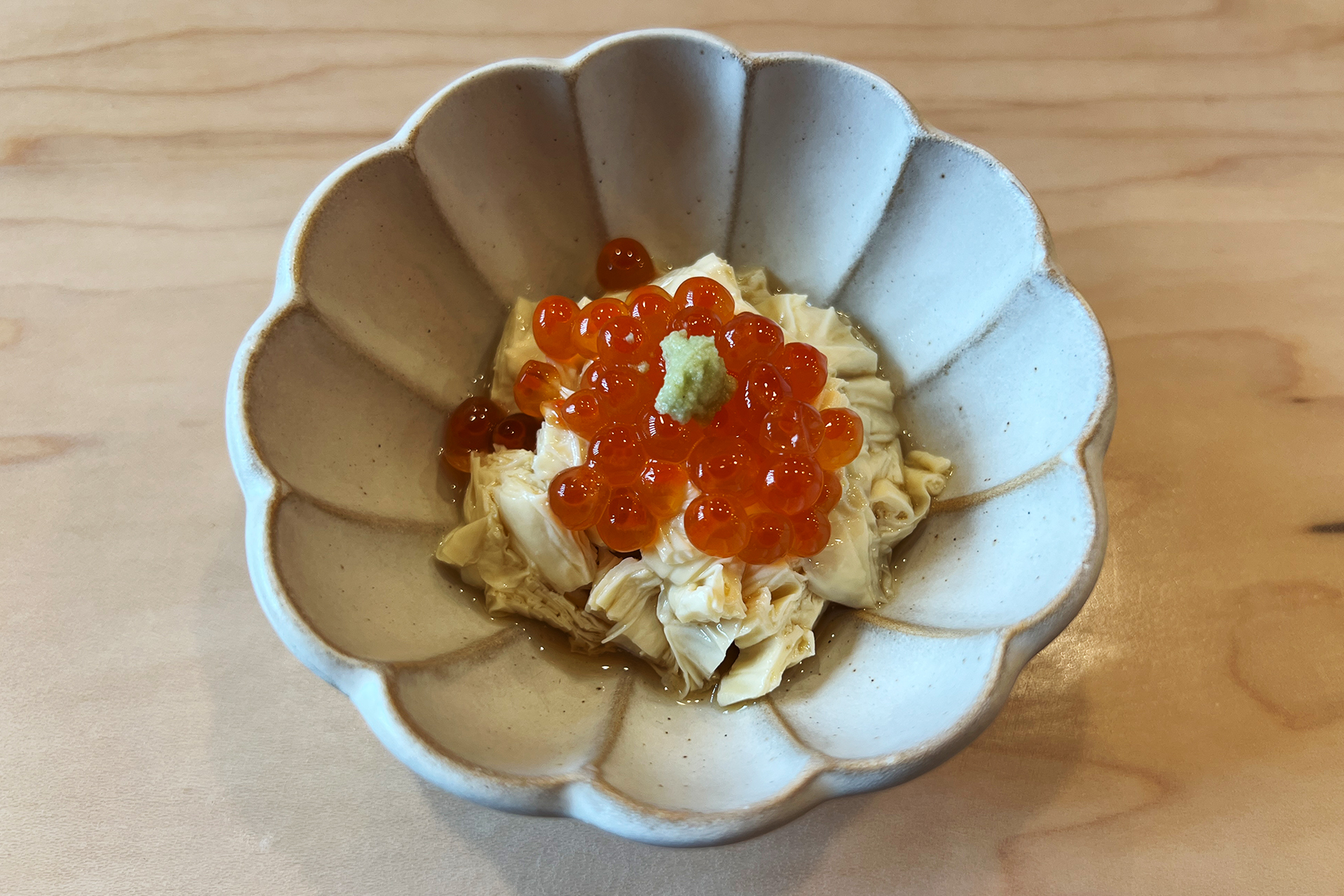 japanese red snapper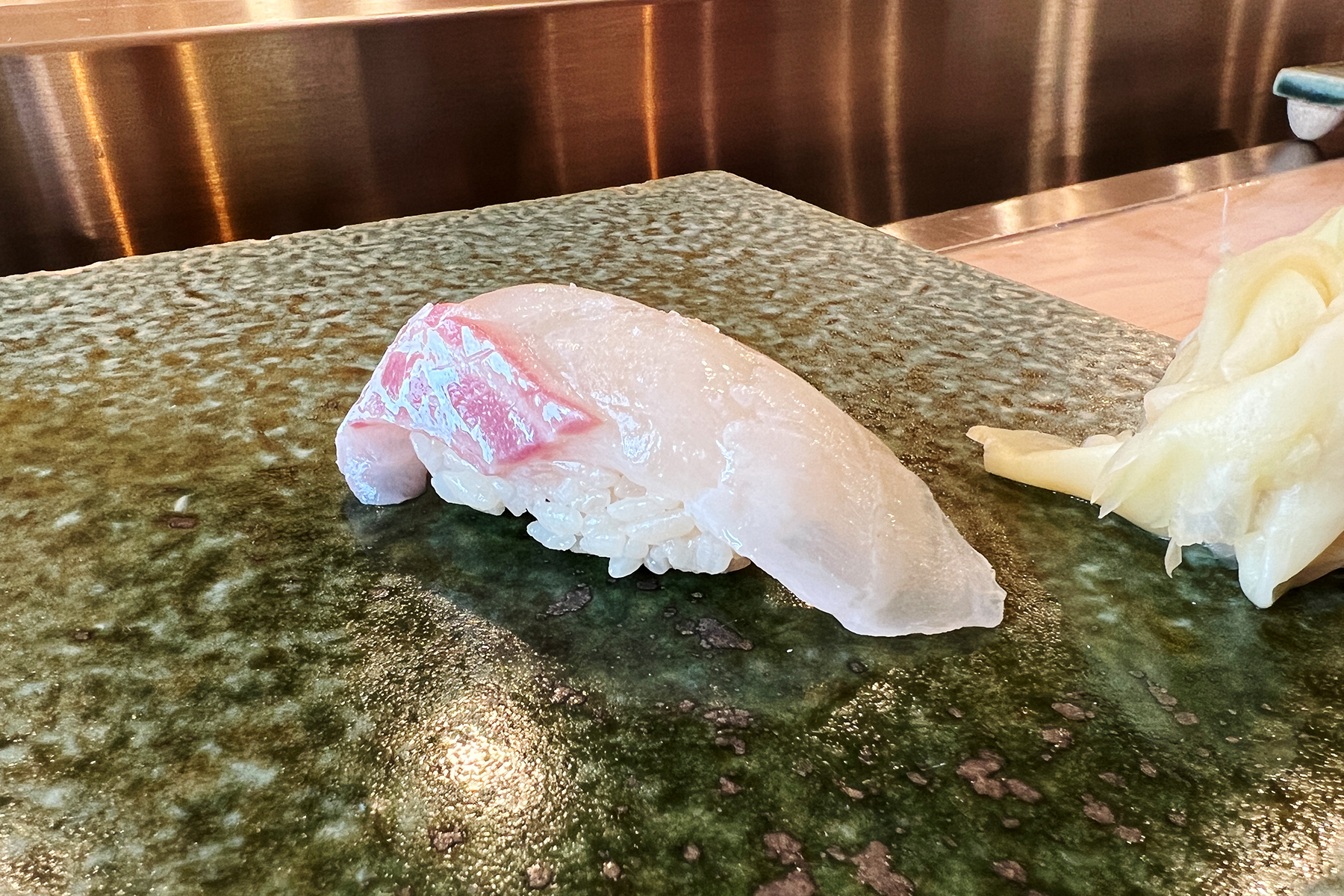 kampachi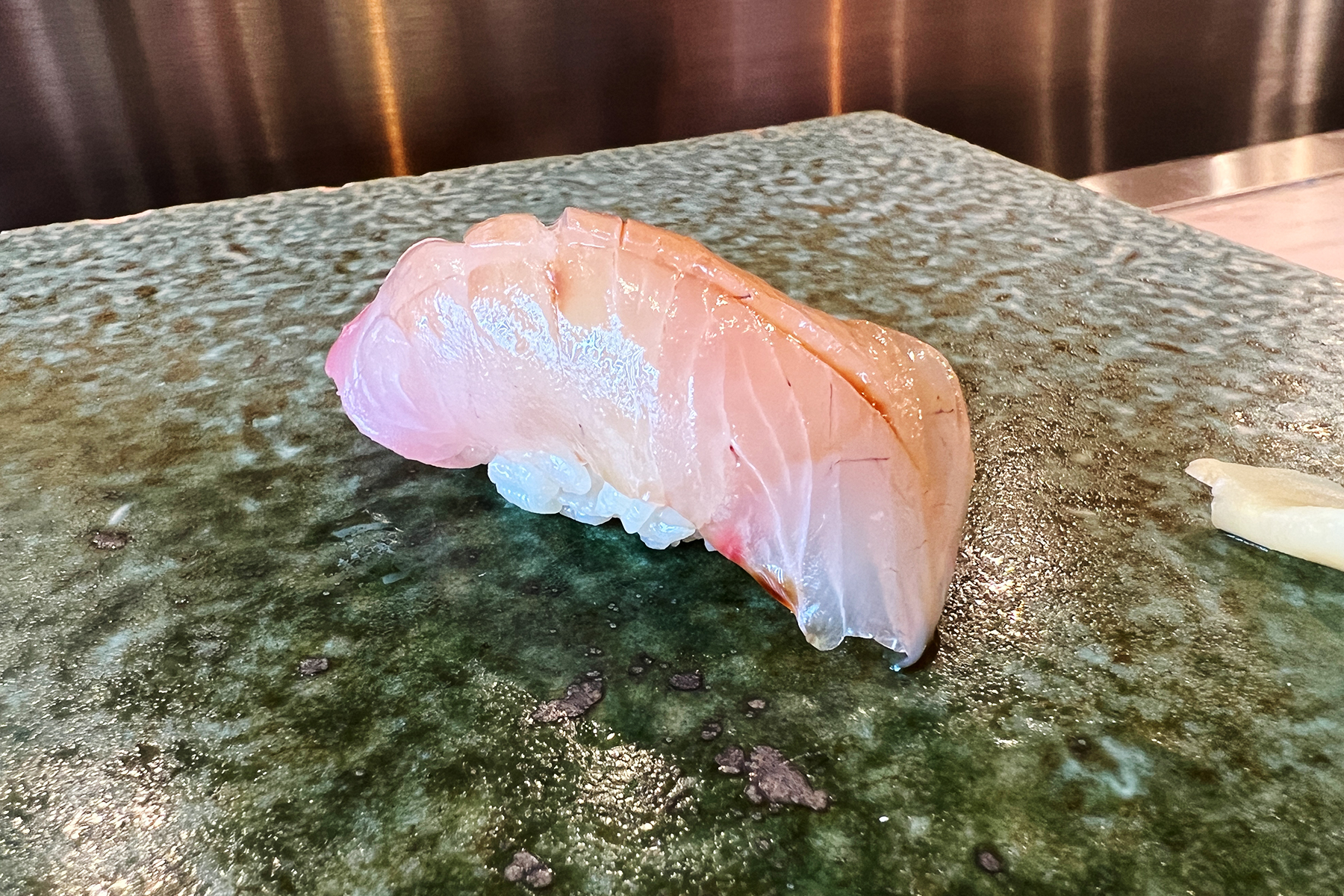 japanese scallop
This Japanese Scallop, in particular, was amazing because it melted in my mouth. You can tell the high quality through the taste and texture.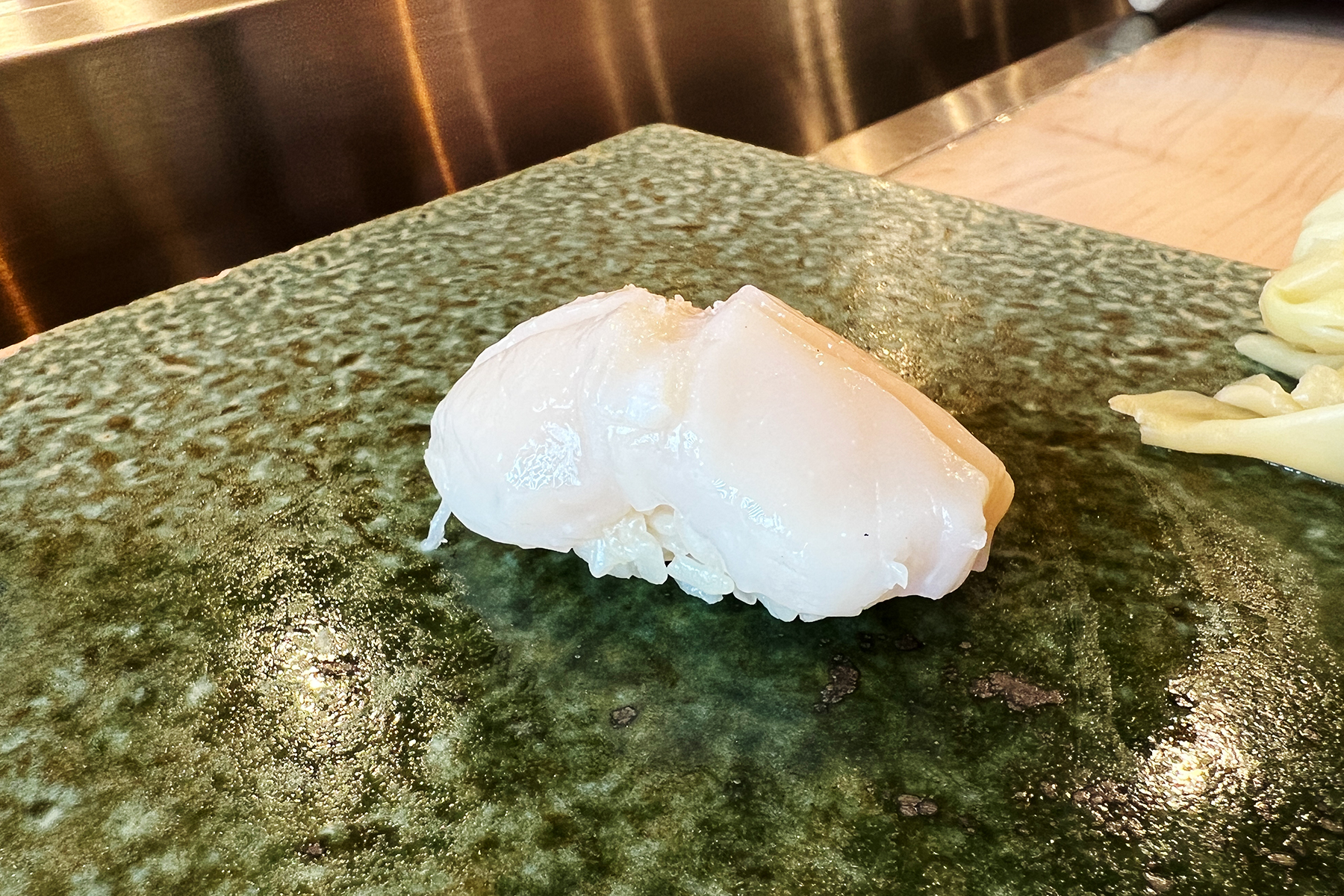 giant clam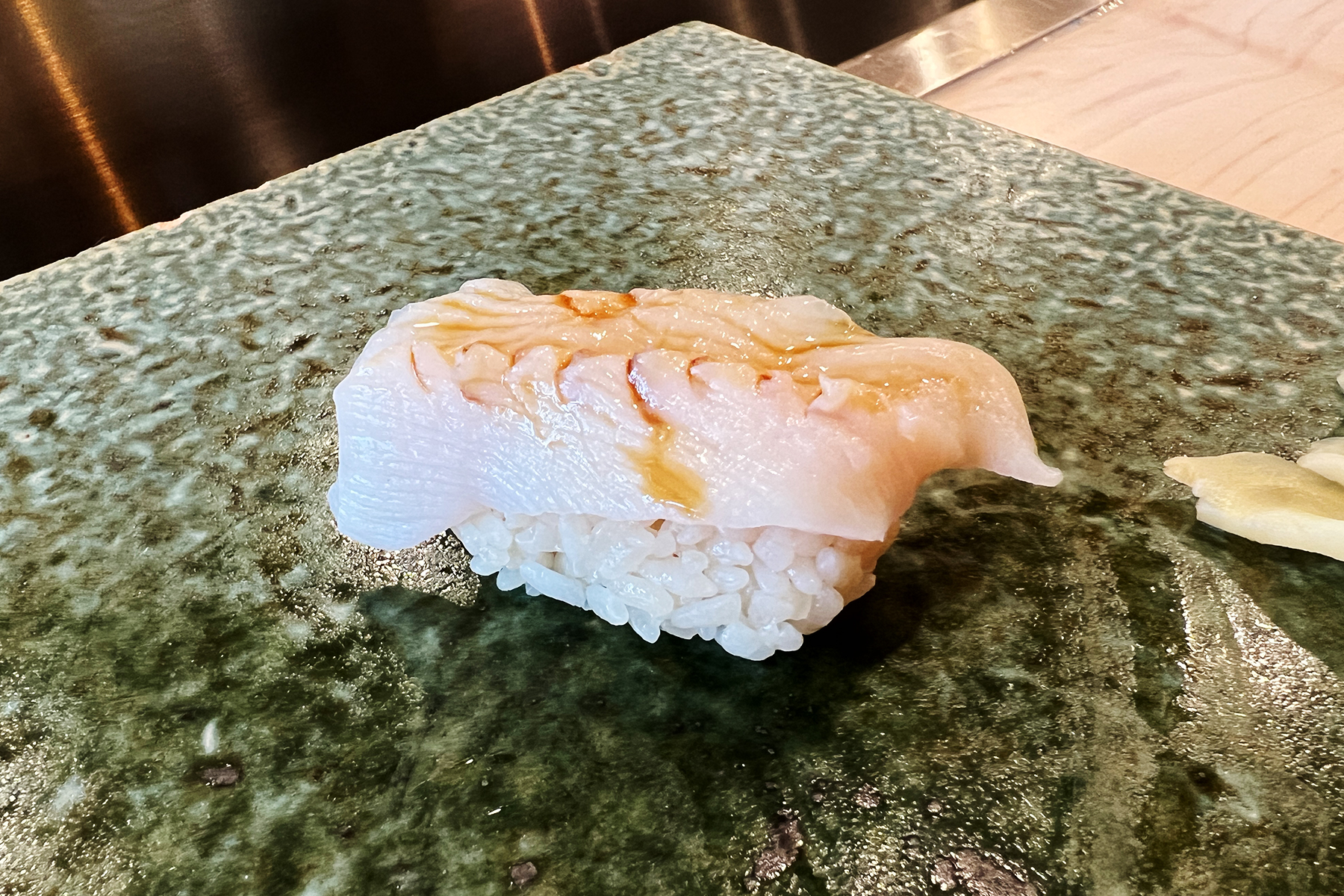 glass shrimp
I've never had glass shrimp before – they're smaller than Japanese amaebi and very translucent. One nigiri can have more than 12 glass shrimps bundled together. Honestly, I am a big fan of this, even though this is rare to find in most sushi restaurants. This is how you know it is legit!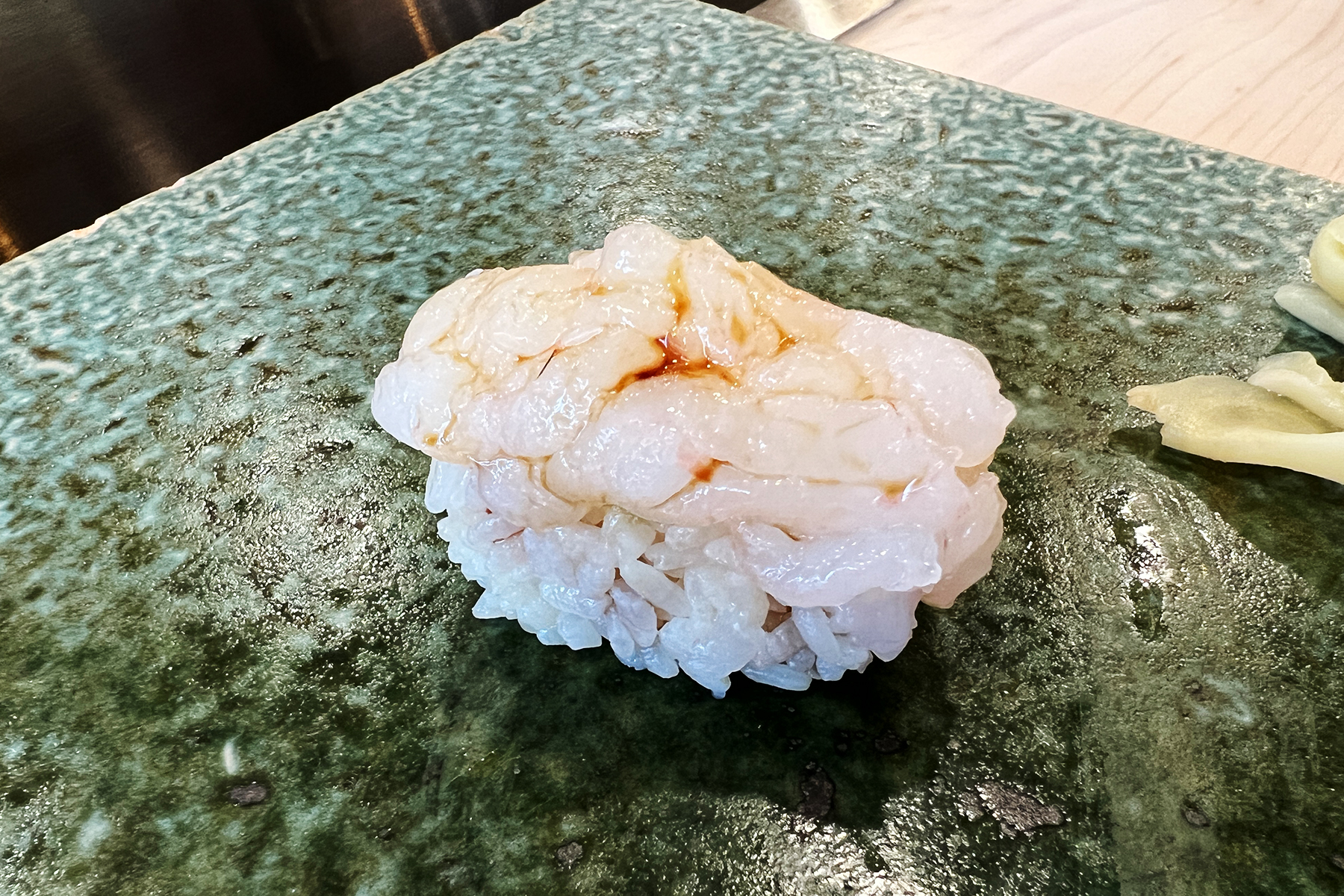 blue fin tuna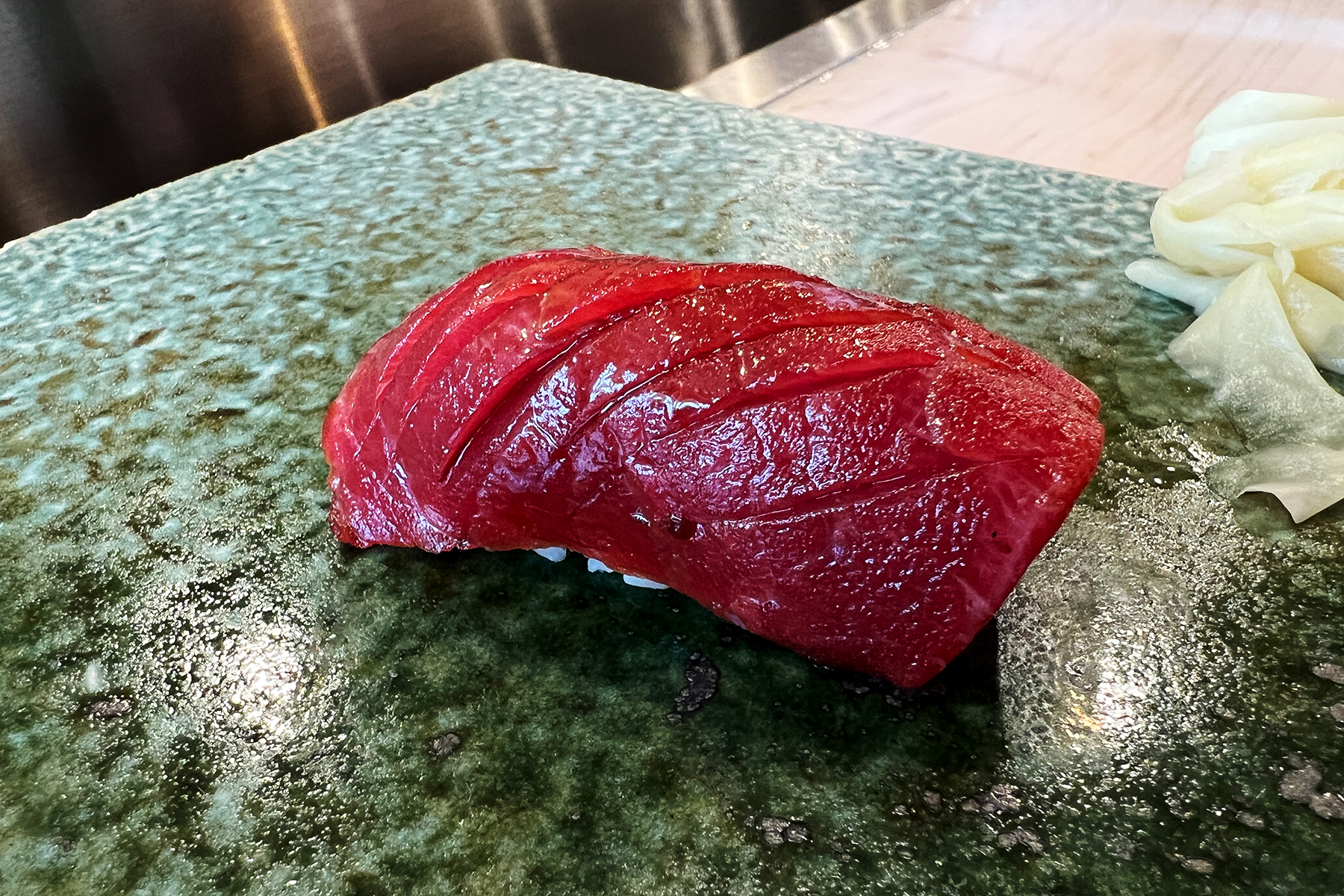 chutoro
I am a big fan of the fattier cuts of tuna – when you're eating sushi, enjoy a bit with pieces that "melt in your mouth". This means using the least effort possible to chew the fish.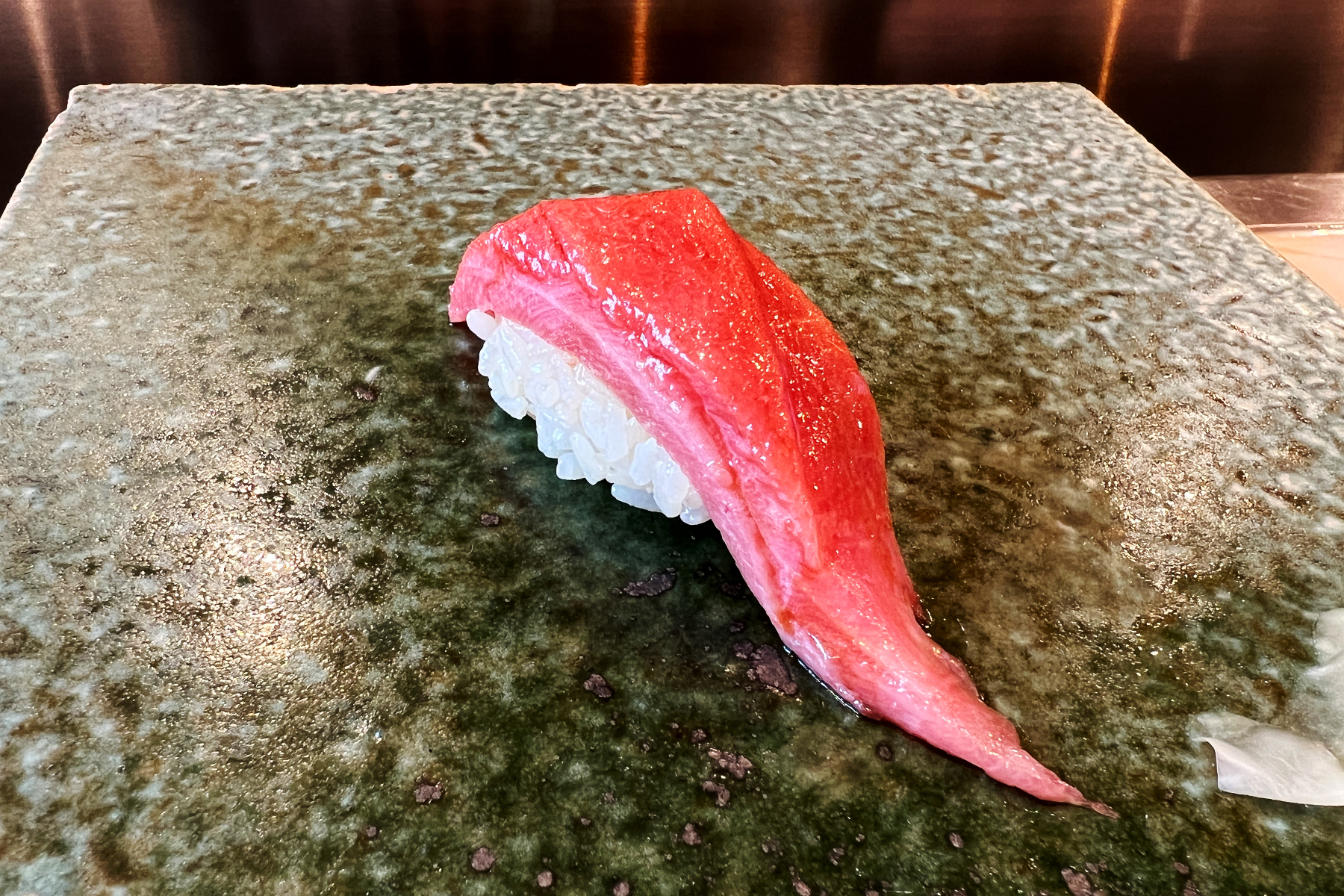 octopus
The octopus was interesting; you have it served two ways, as a nigiri and sitting in dashi.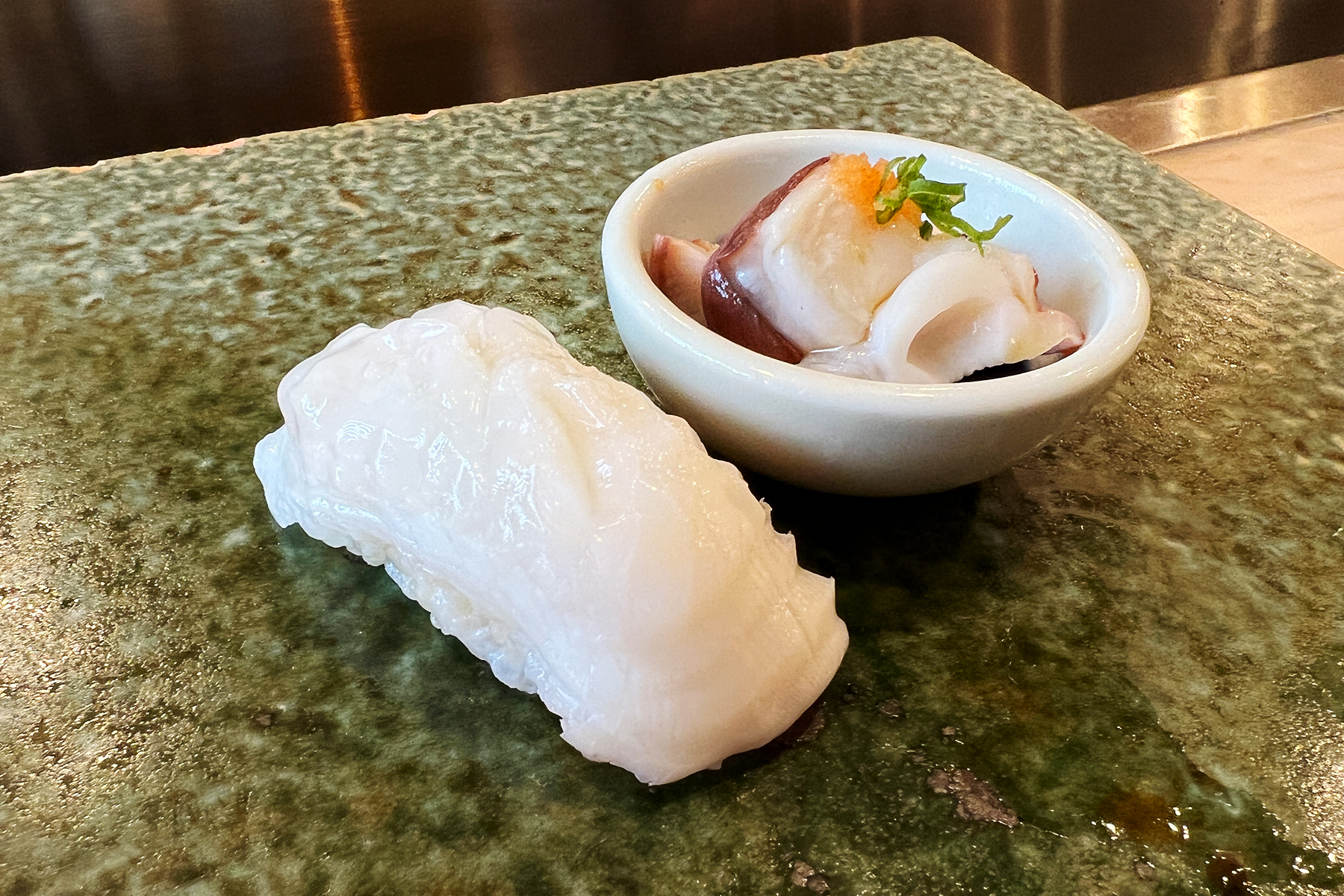 monkfish liver
The first time I had monkfish liver was last year. It has a strong taste, which is why the chef highly recommended that we pair this with sake. I've had reservations about monkfish liver, but it was actually not bad this time. If you love pate, you will love this.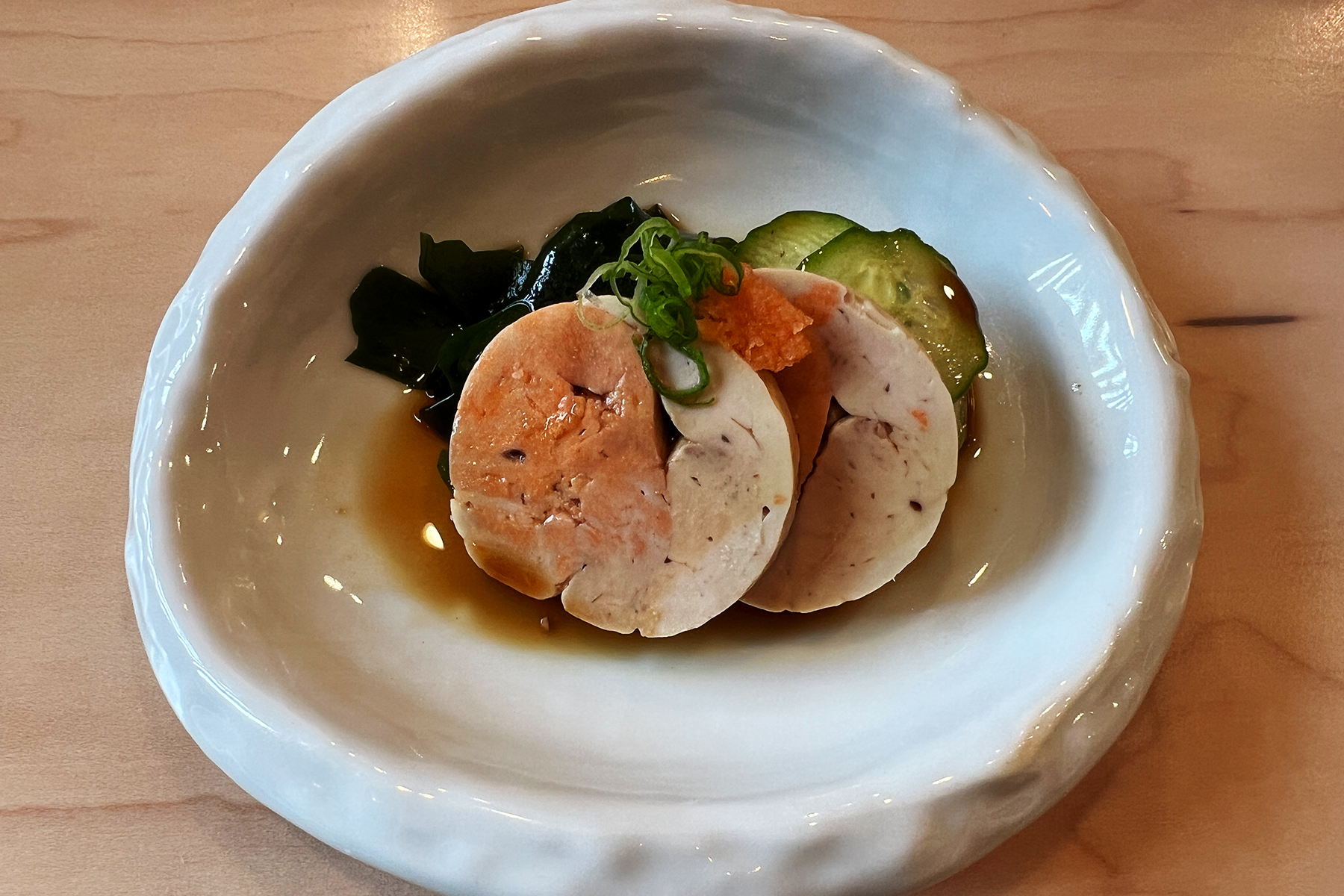 seared golden eye snapper
Honestly, seared nigiri gives you an enhanced experienced with a little char as you taste the fish.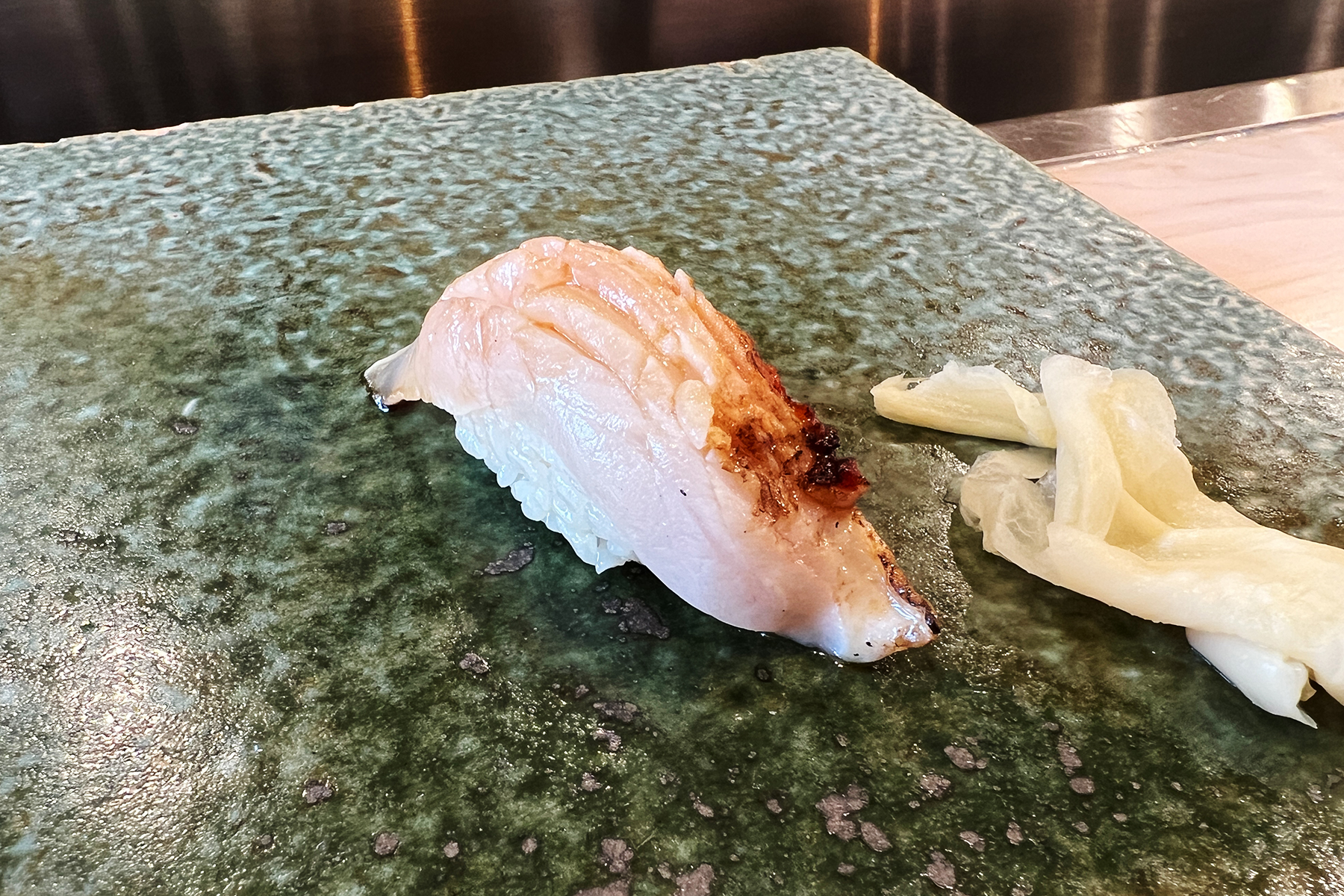 uni
We were getting ready to end our experience and had to ask for a few items as part of our wishlist. Hokkaido uni hits a lot differently than Santa Barbara uni. They may be smaller in size, but they pack a lot of flavor.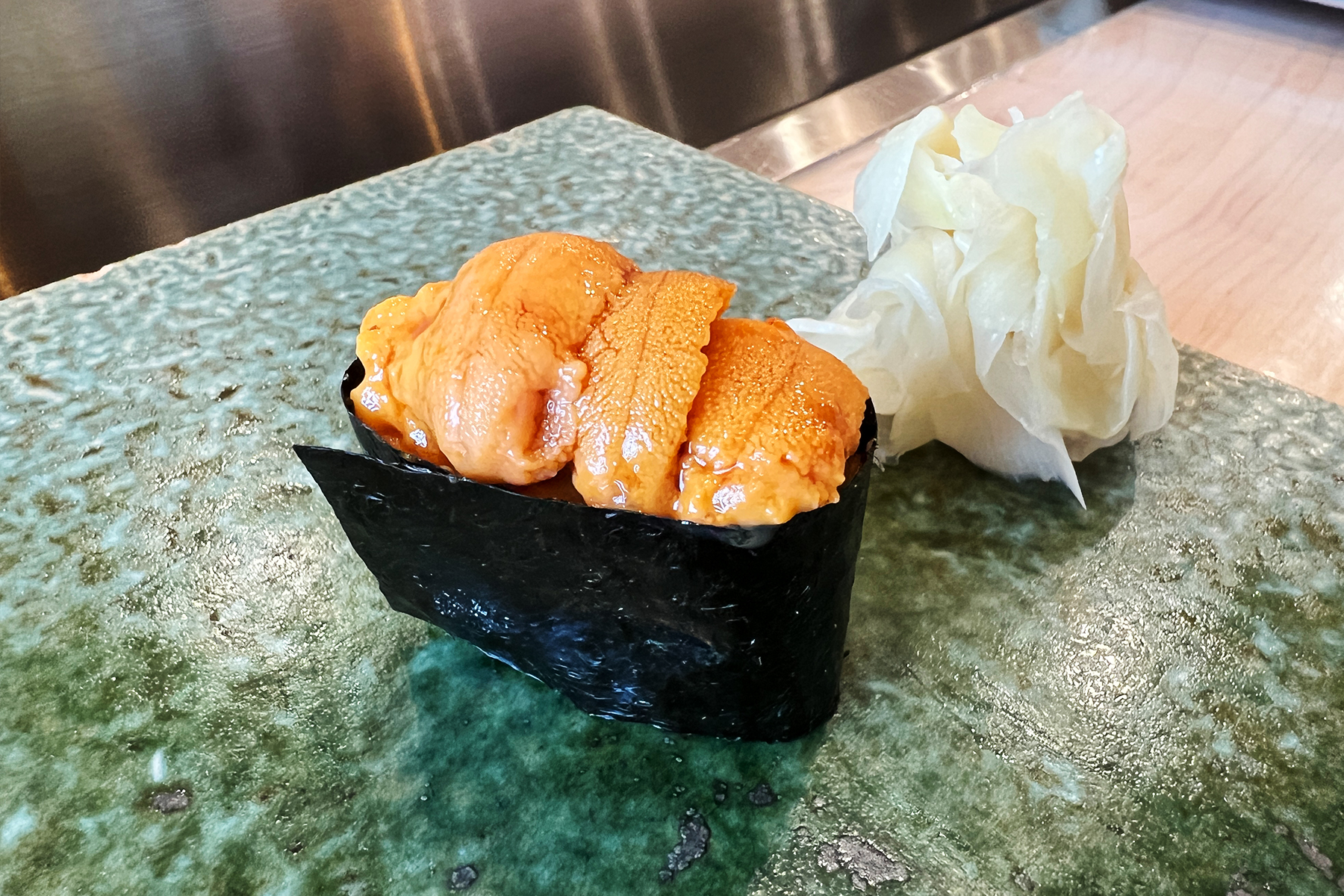 amaebi
A similar situation here, Japanese amaebi is smaller in size.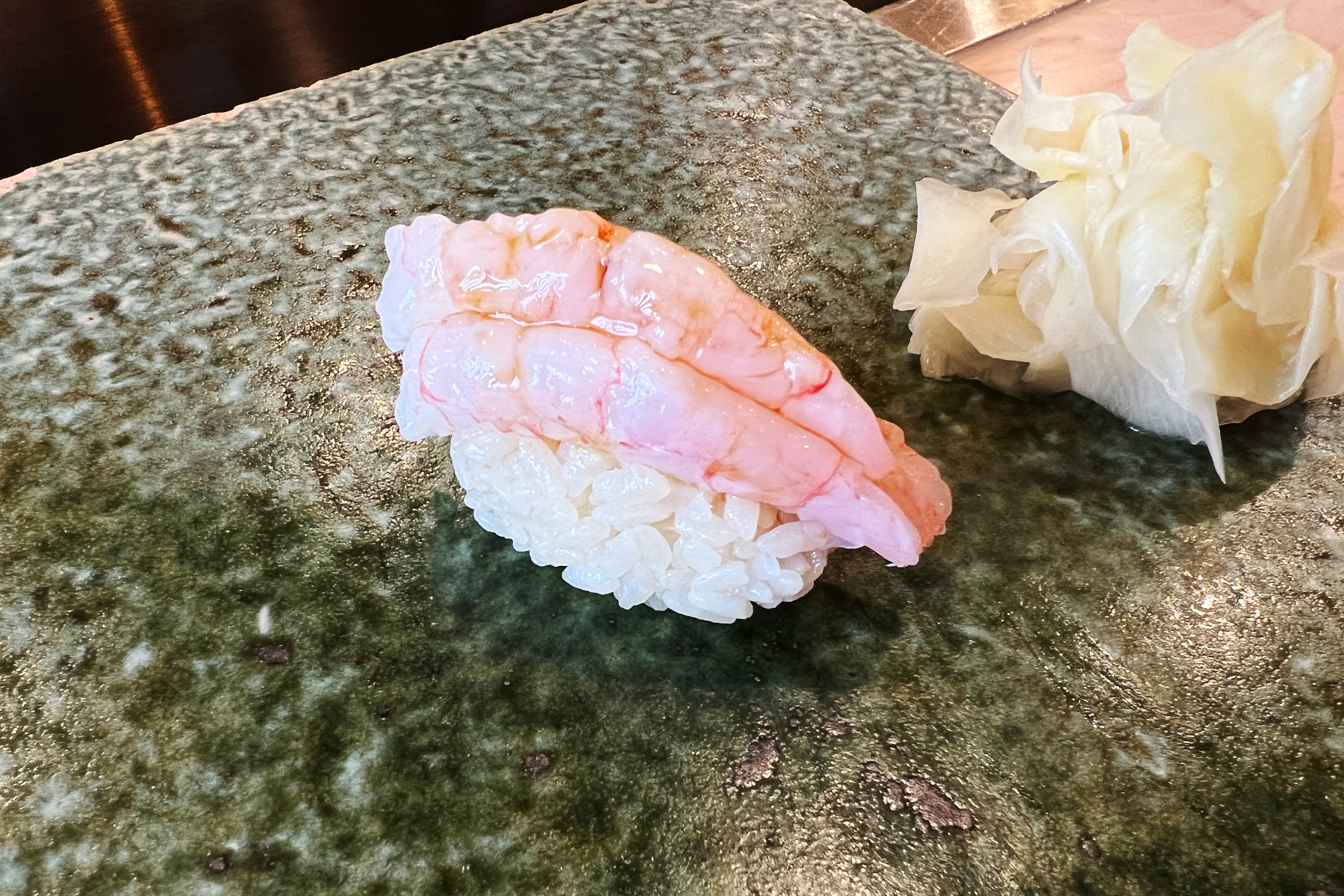 salmon
You can tell the difference between regular-grade salmon and higher-grade salmon.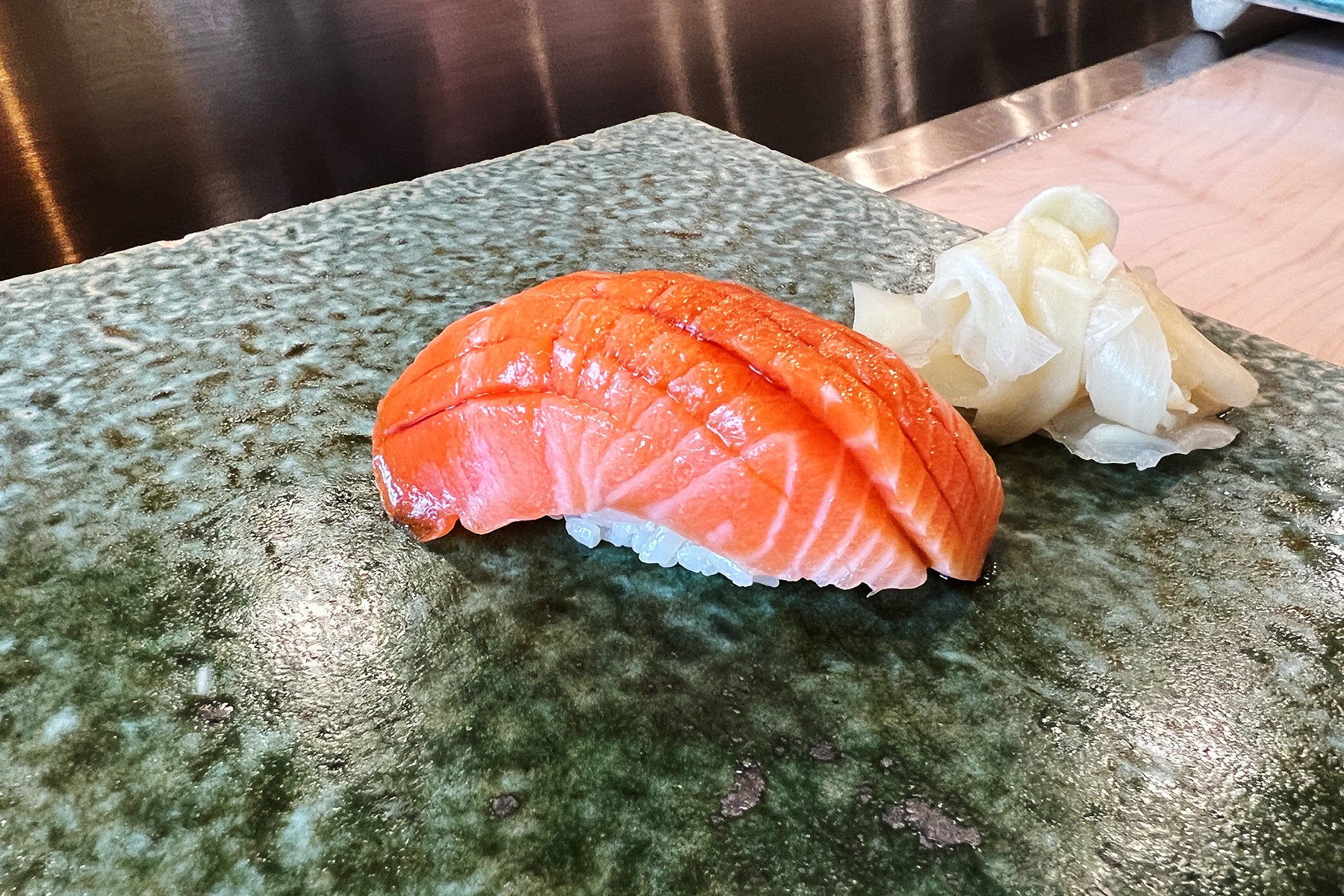 hairy crab
This was my first time eating hairy crab. I purposely published my previous blog post if you ever want to make your own crab handrolls at home. Hairy crab definitely has a sweeter kick than other crab nigiri/handrolls. The eye for detail comes in when you notice the shreds of the crab. It is not chunky.