Mama Por Dios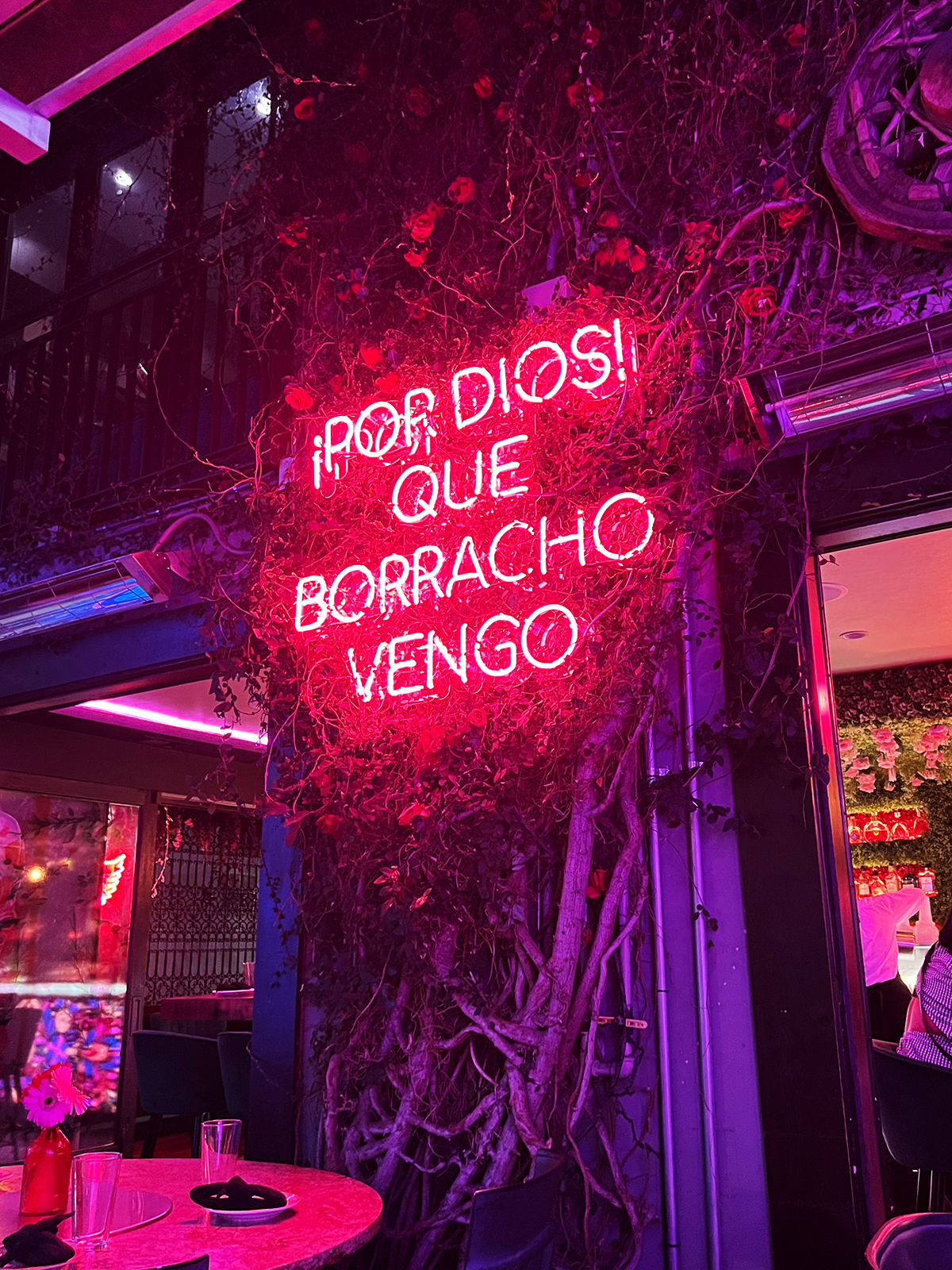 If you're looking for Mexican food with a great ambiance, Mama Por Dios is the place to visit. There are two locations in California: Beverly Hills and Rancho Cucamonga. This restaurant pays deep attention to detail and wants to give you some form of entertainment through its menu selection and interior decor.
It's highly recommended that you make a reservation ahead of time. You won't know if the restaurant will have a waitlist. This restaurant is popular for birthdays and special events! This restaurant has a time limit, so prepare to have fun.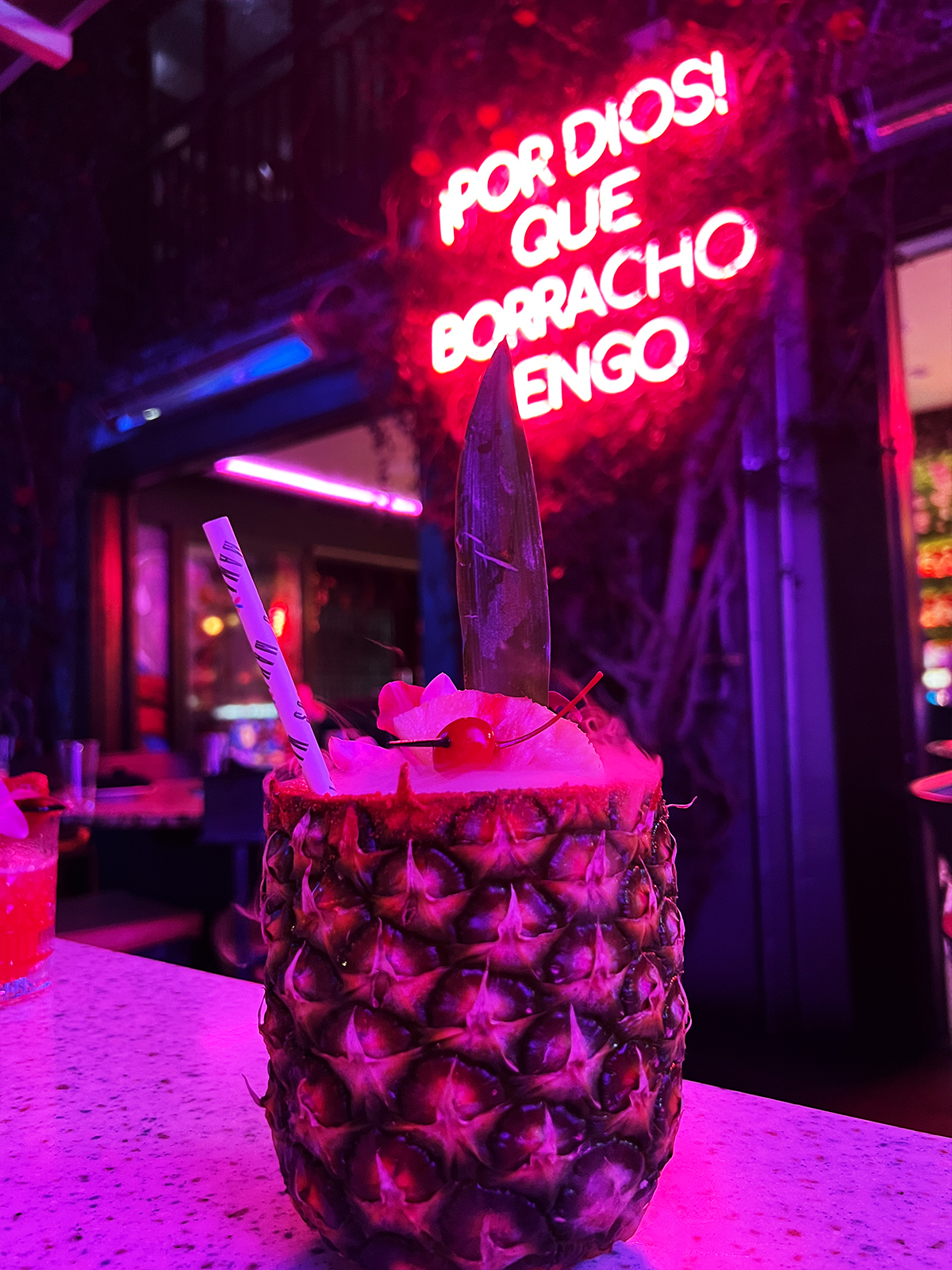 the mixology
It's highly recommended that you check out Yelp or Instagram for the Mixology selection before coming. They have a special presentation, whether your drink comes in a piggy bank, bathtub, special cup, or even a pineapple shell.
I ordered La Toxica and La Cochi, which came in a pineapple shell and a piggy bank, respectively. When I went, the restaurant wasn't busy at all, but it took 30 minutes for the staff to bring out my first drink. In all honesty, I am convinced they forgot about us because no one checked in. This got me a bit jaded due to the time limit. The drinks were on the sweeter end more than anything. If you're looking for heavier options, give the Las Lorenas section a try.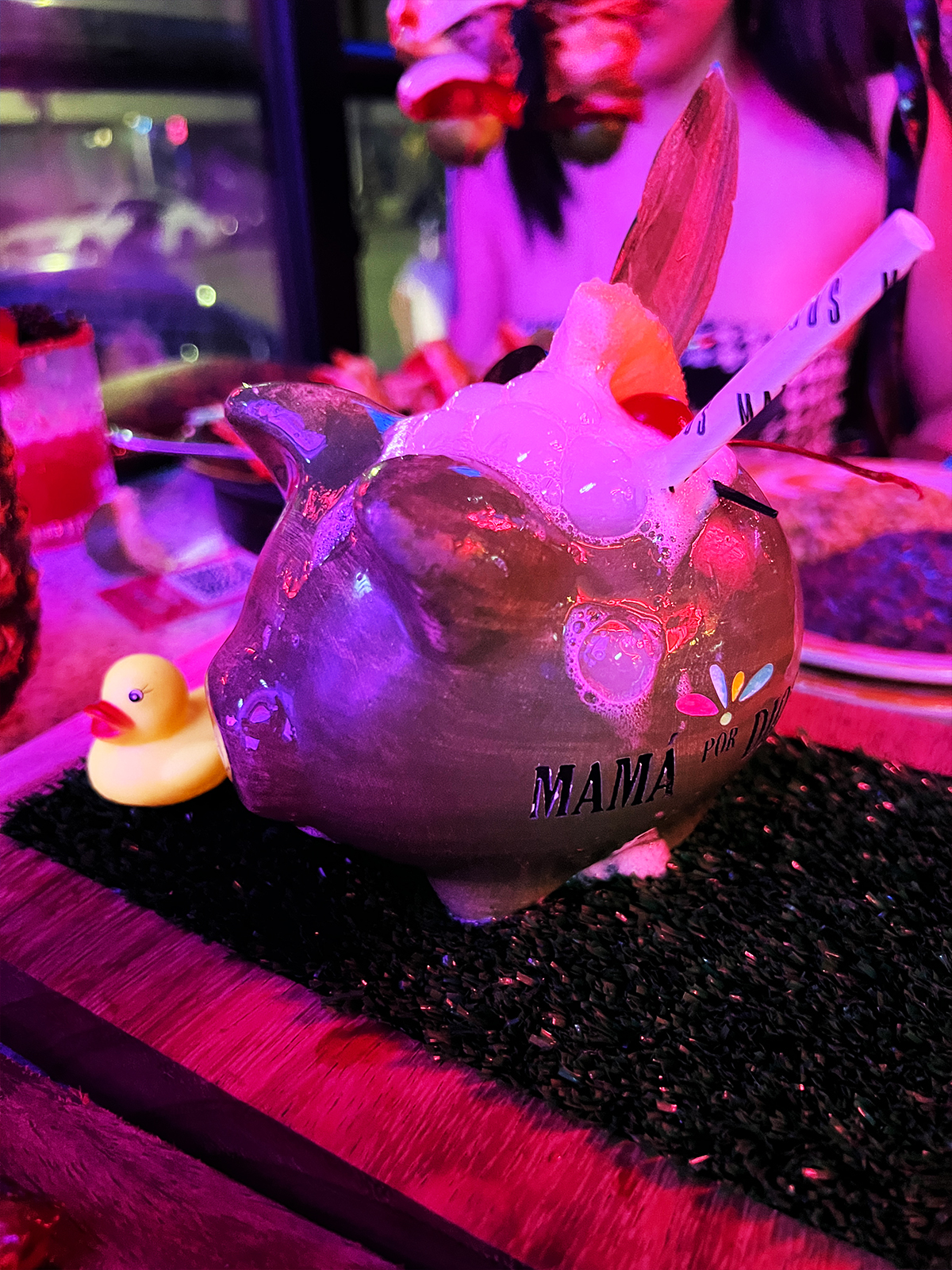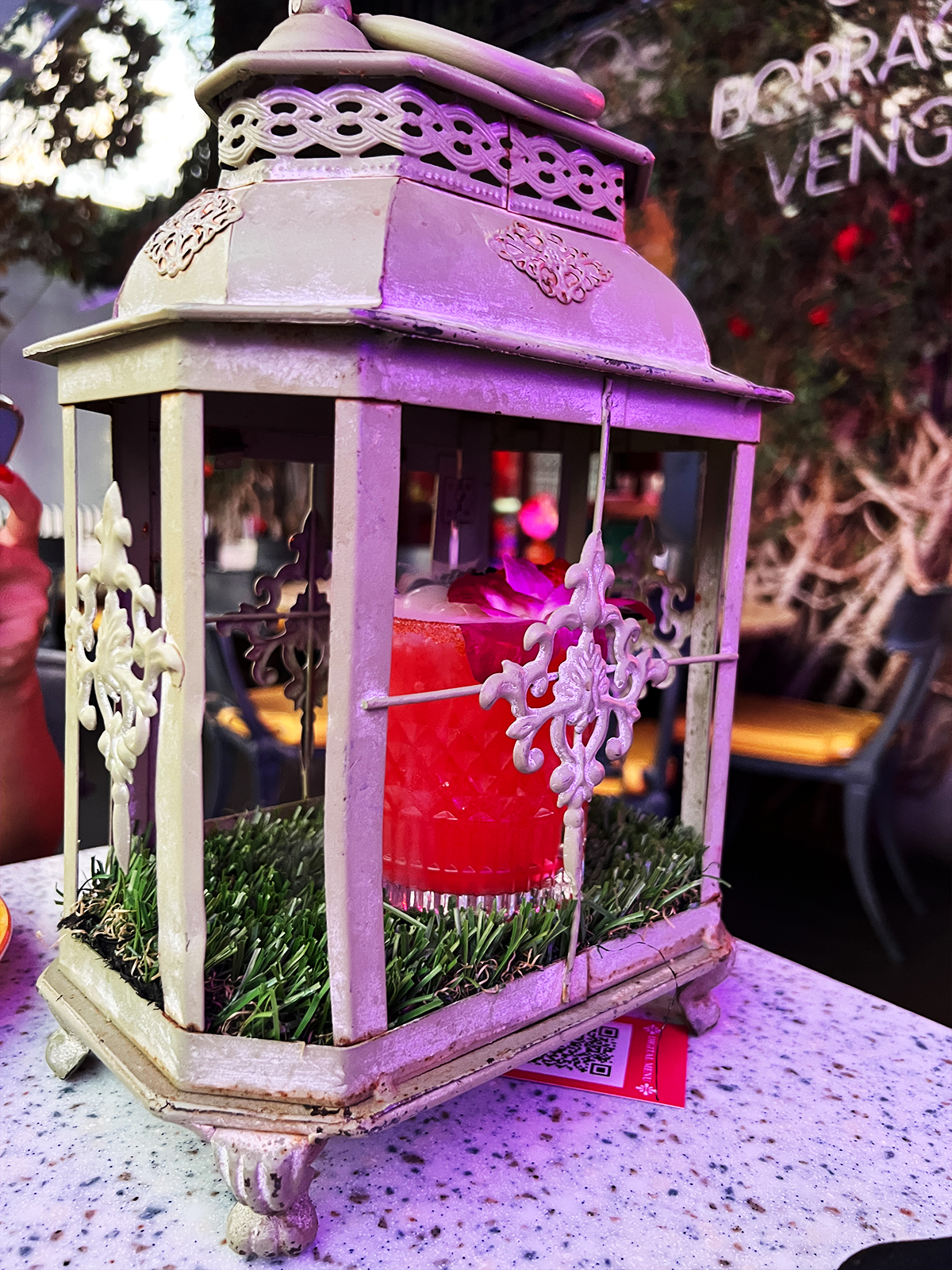 dinner selection
There were plenty of great options to choose from on the dinner menu. They have aguachile and I was tempted! I had an appetite that evening and ordered the ribeye steak (12oz), medium-rare as most people should. The steak came with asparagus and mashed potatoes. My friend ordered skewers, and they weren't joking about hanging the skewers vertically. The steak was great, and overall, I had a great time.
For dessert, they have some interesting selections. Whether you're looking for ice cream, churros, popcorn, or even smores, they have a miniature cart for everything. The goal of this restaurant is to serve Mexican food while entertaining guests at the same time. You're not looking at a bland plate with chopped corn. You're looking at a red wagon like the ones you pulled as a child, with a little ceramic takeout box filled with chopped corn, over grass. If you don't believe me, check it out for yourself.
This is definitely a hype restaurant. You're there for Bad Bunny vibes.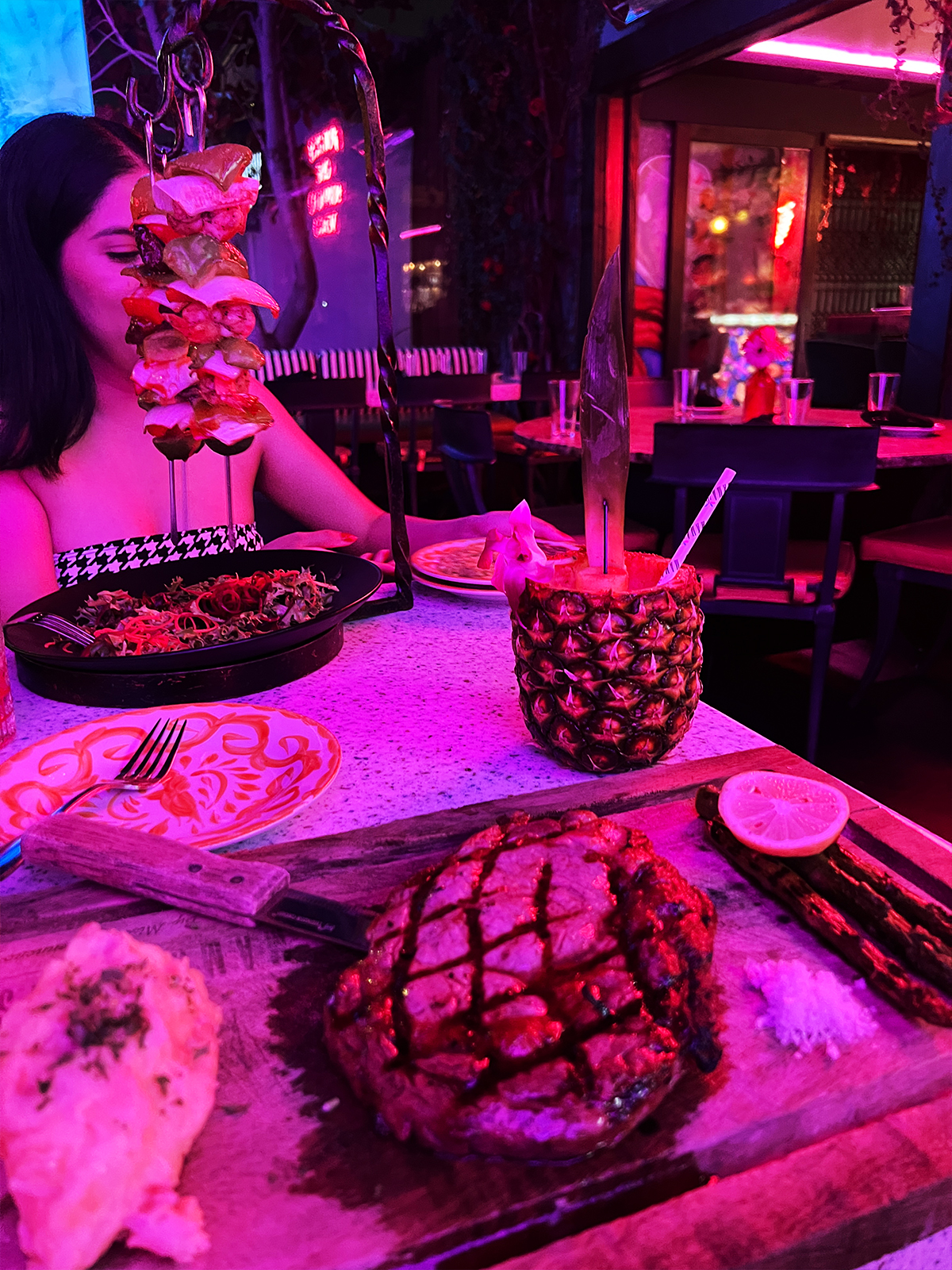 Mamá Por Dios
8722 W 3rd St.
Los Angeles, CA 90048