LA Brunch Guide to Casa Madera
When it comes to brunch, Casa Madera checks the box for aesthetic decor, great food, and better drinks. Casa Madera is an upscale Mediterranean/Mexican restaurant located in West Hollywood. This restaurant is located in the Mondrian Hotel. Don't be fooled by the restaurant being on the lobby floor. You will have a great skyline view of Los Angeles when you're seated.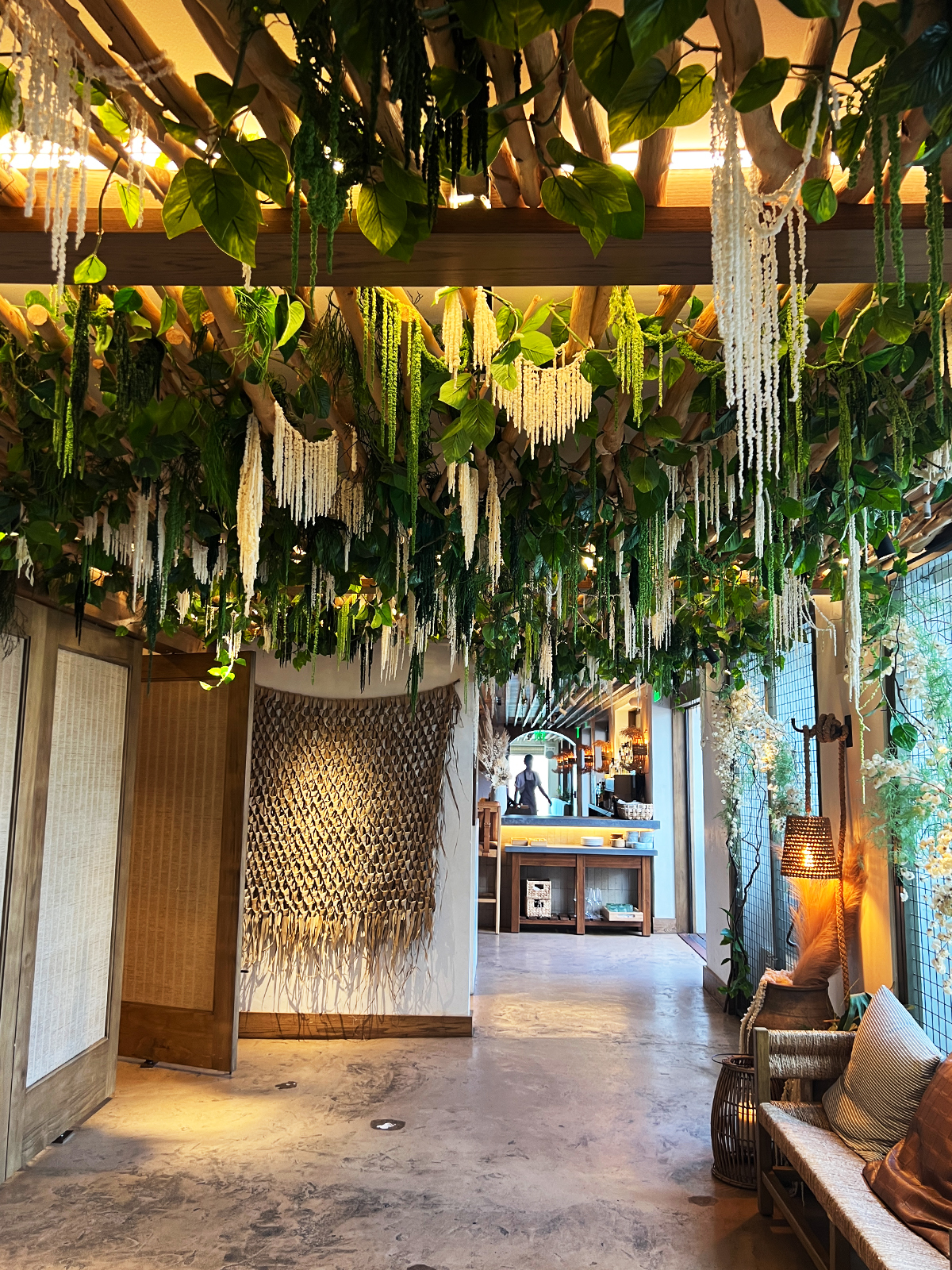 know before you go
It is highly recommended that you book a reservation because the restaurant can fill up. Since the restaurant emphasizes an upscale dining experience, the expectation goes both ways. There is a dress code, which looks a bit straightforward. Don't look like you just got out of the pool. Dress nice and comfortable; you don't need to break the bank. Parking in West Hollywood can be a bit of a hassle, so arrive a bit early to figure out whether you'll park on the streets, parking lot across the street, or go for the $65+tip or so valet. We were lucky with street parking right across!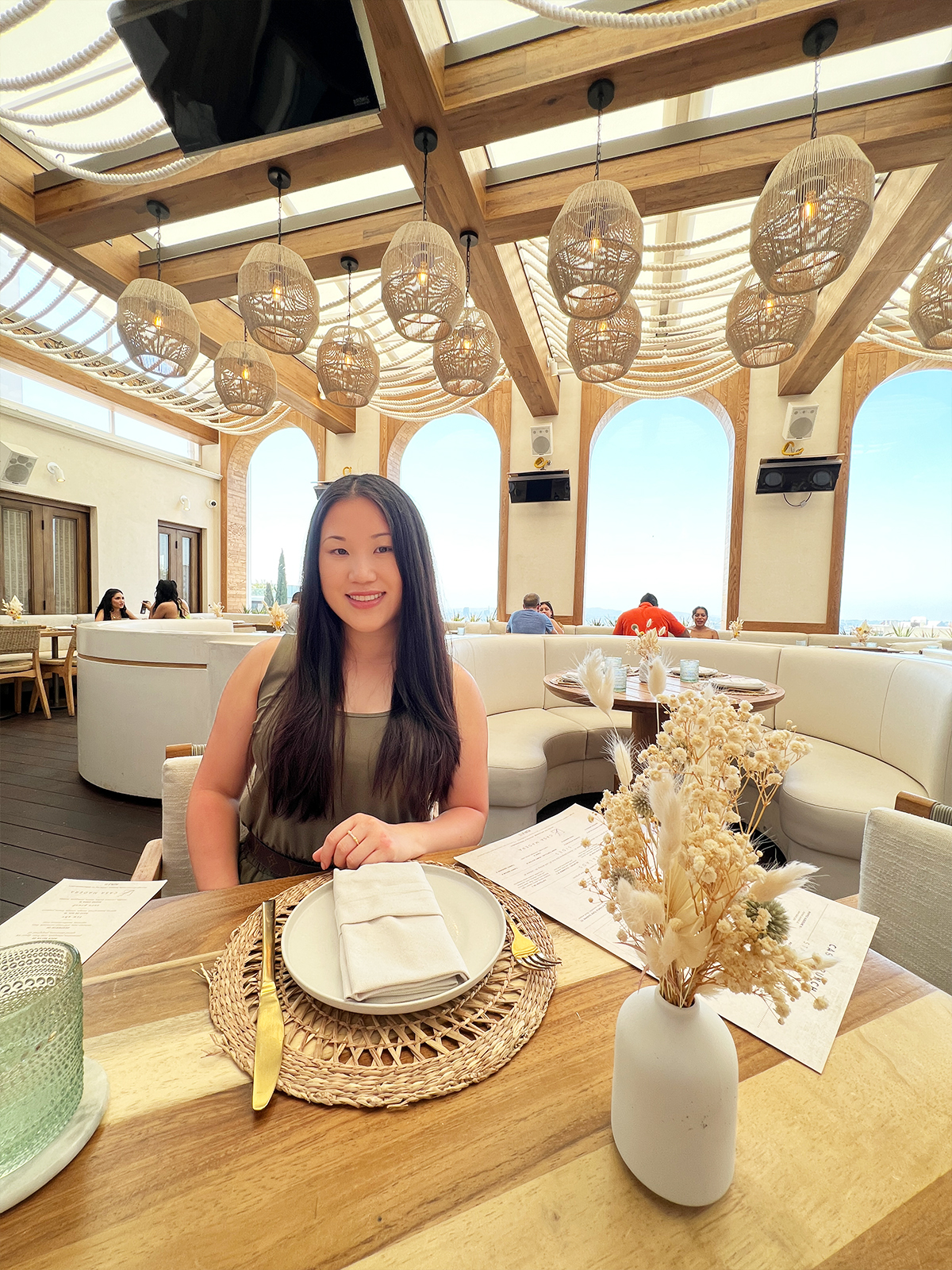 the casa madera experience
The Casa Madera staff is great. They have great recommendations if you're stuck on a menu item. The selection is seasonal, but there is something to accommodate everyone's taste. Brunch means let's pop some bottles and have a sip! Their brunch cocktails include different elements, whether you're looking for earth, air, fire, or water. I had to be a water bender (iykyk) and order the Sediento, which has raspberry infused rum, falernum, benedictine, lemon, kumquat, and mint. The right was a special order of the Buena Onda; it was meant to be zero-proof but had a light hint of liquor.
You can always share a bottle of prosecco and enjoy some sorbets, fruit, and other garnishes.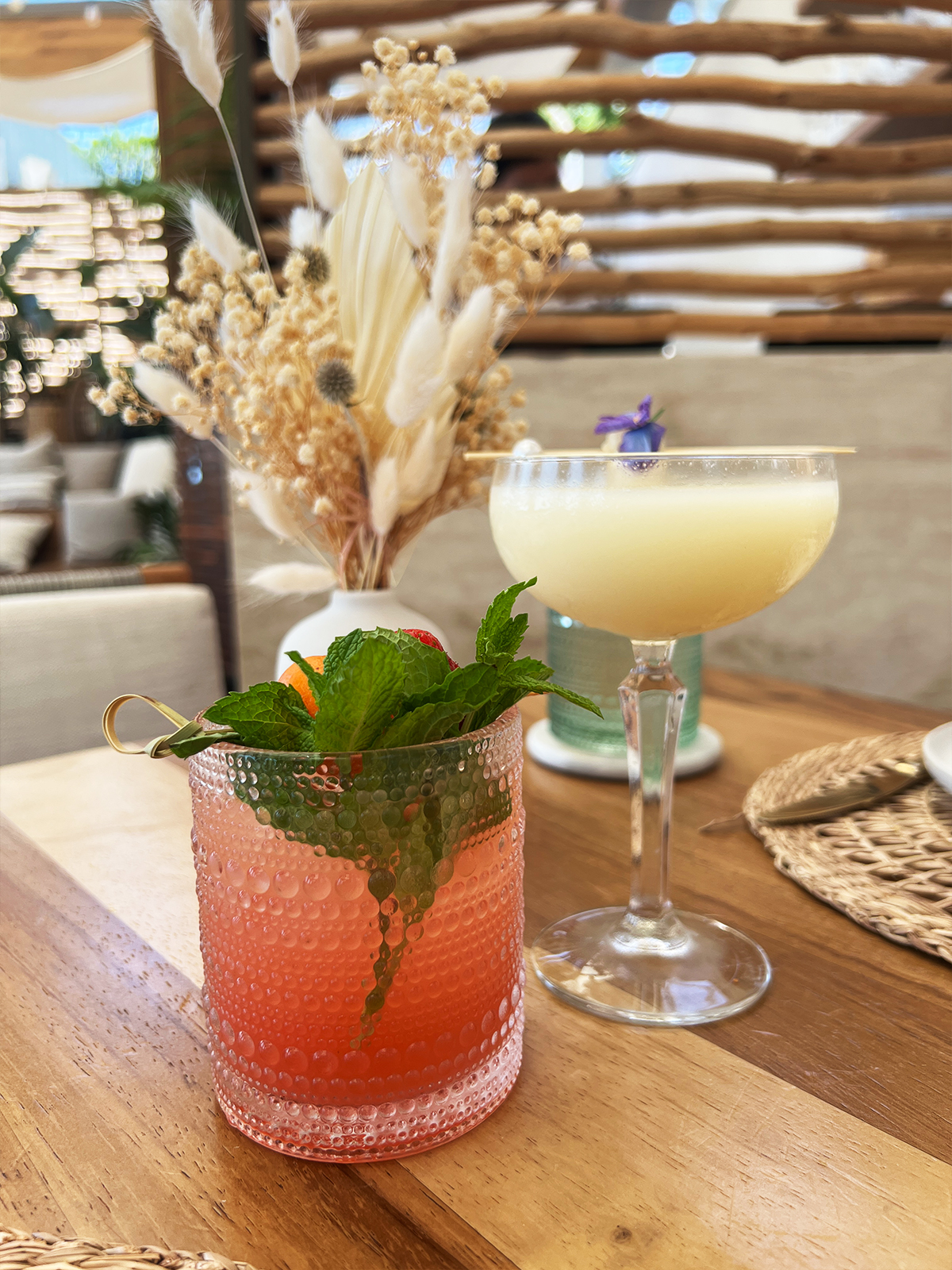 weekends are for brunch
We ordered the Caviar + Eggs (top) and Casa Madera Breakfast (bottom) as the main dishes and the Ceviche Blanco to share.
caviar + eggs
This dish has truffle eggs, fresh truffle, Osetra caviar, chives, and multigrain toast. Off the bat, this is not Osetra caviar. This is straight up salmon, trout, or whatever it is, roe. Real Osetra caviar has more of an olive tone (and is caviar, not roe). A bit disappointed, but I enjoyed my egg toast overall.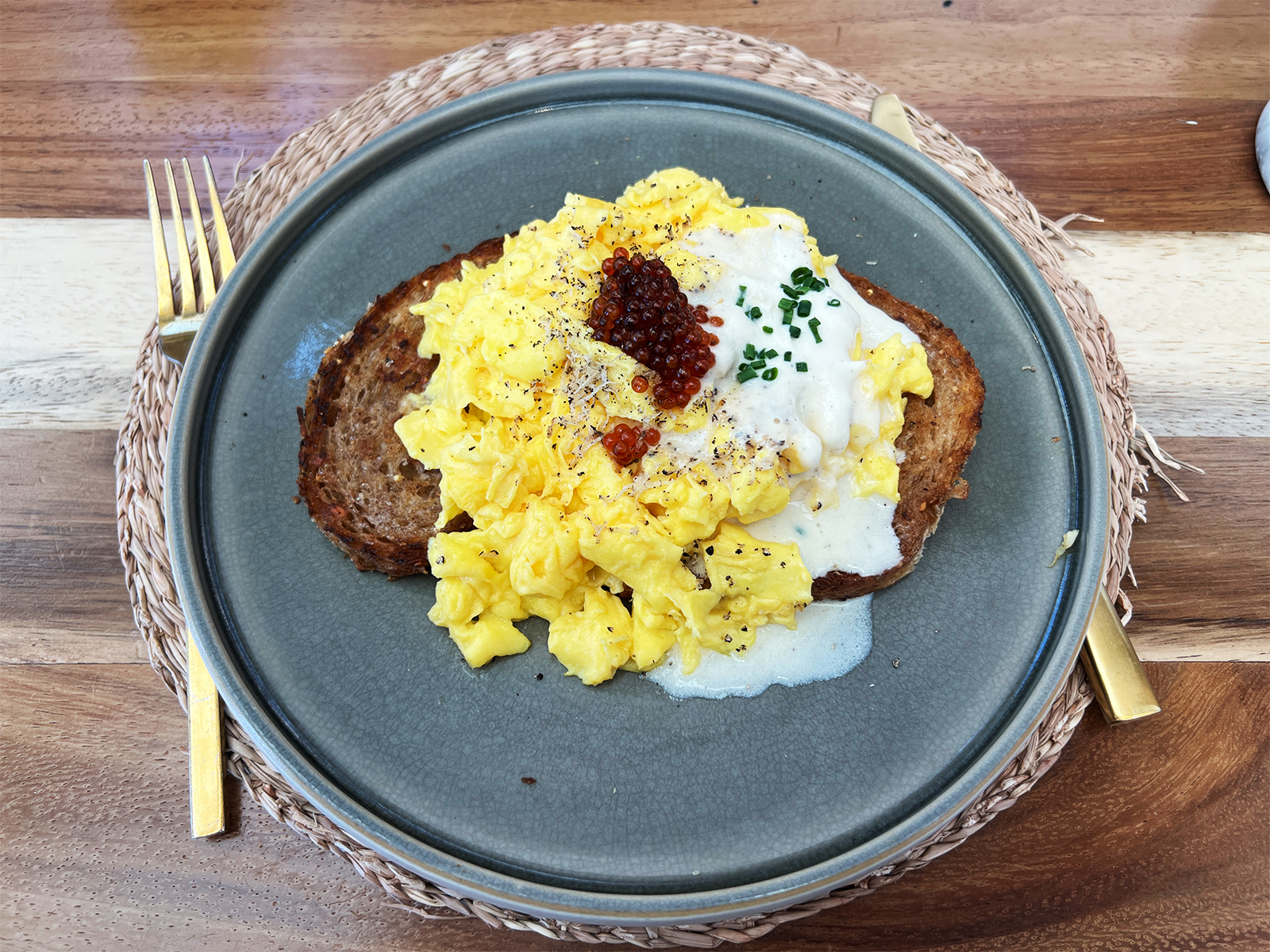 casa madera breakfast
This dish falls more on Mexican cuisine spectrum, as it has scrambled eggs, seasoned potatoes with salsa verde, beans with queso fresco, marinated wagyu skirt steak, and homemade tortillas on the side. I am a big fan of homemade tortillas, and it was chef's kiss with a piece of steak.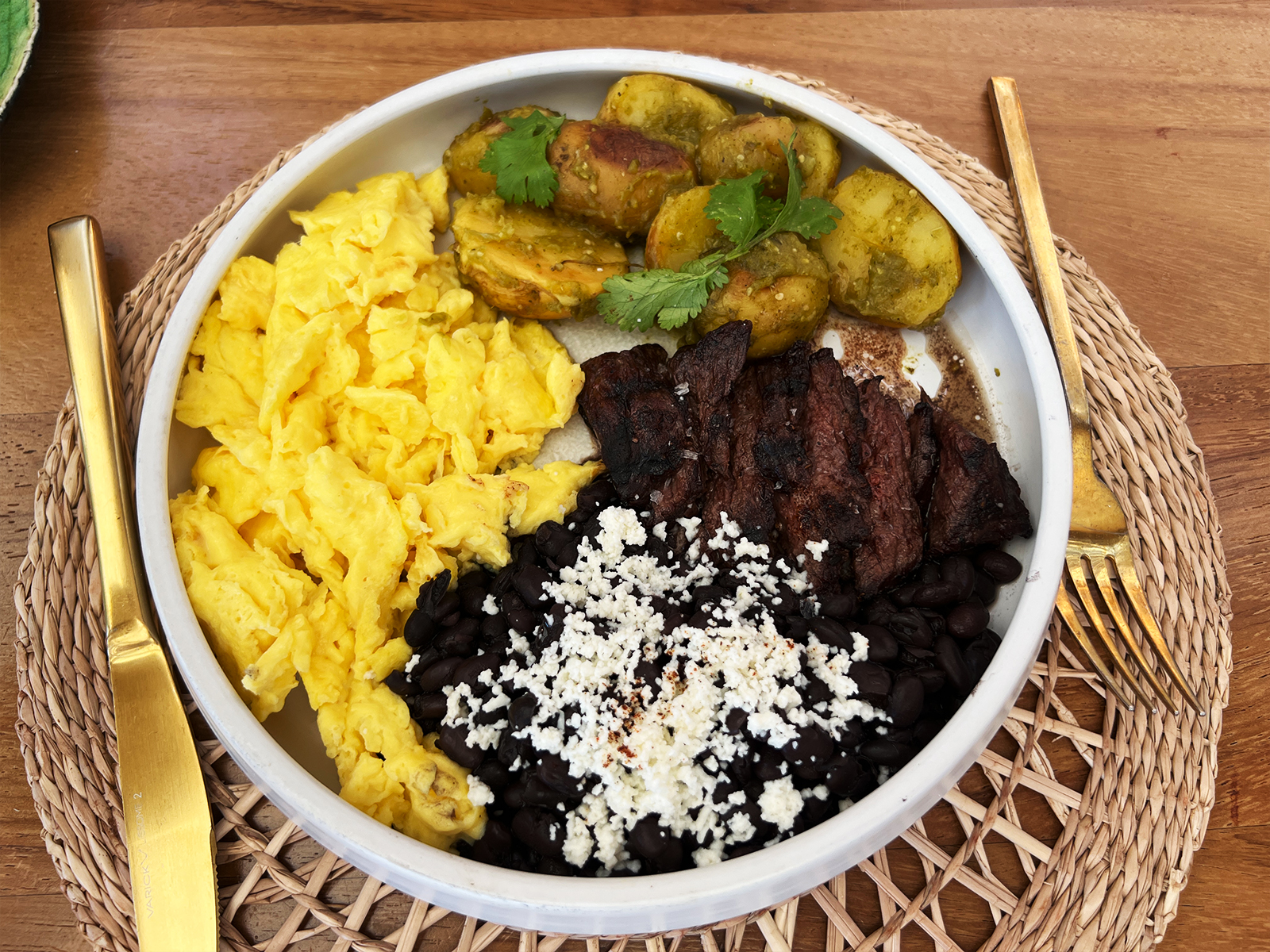 ceviche blanco
I am a big fan of real ceviche (where it is prepped via marinade, not cooked, then drenched with the sauce). This dish has white fish, red onion, habanero, lime, citrus supreme, and cilantro. This gave me poke vibes and was GREAT with some of the homemade tortillas.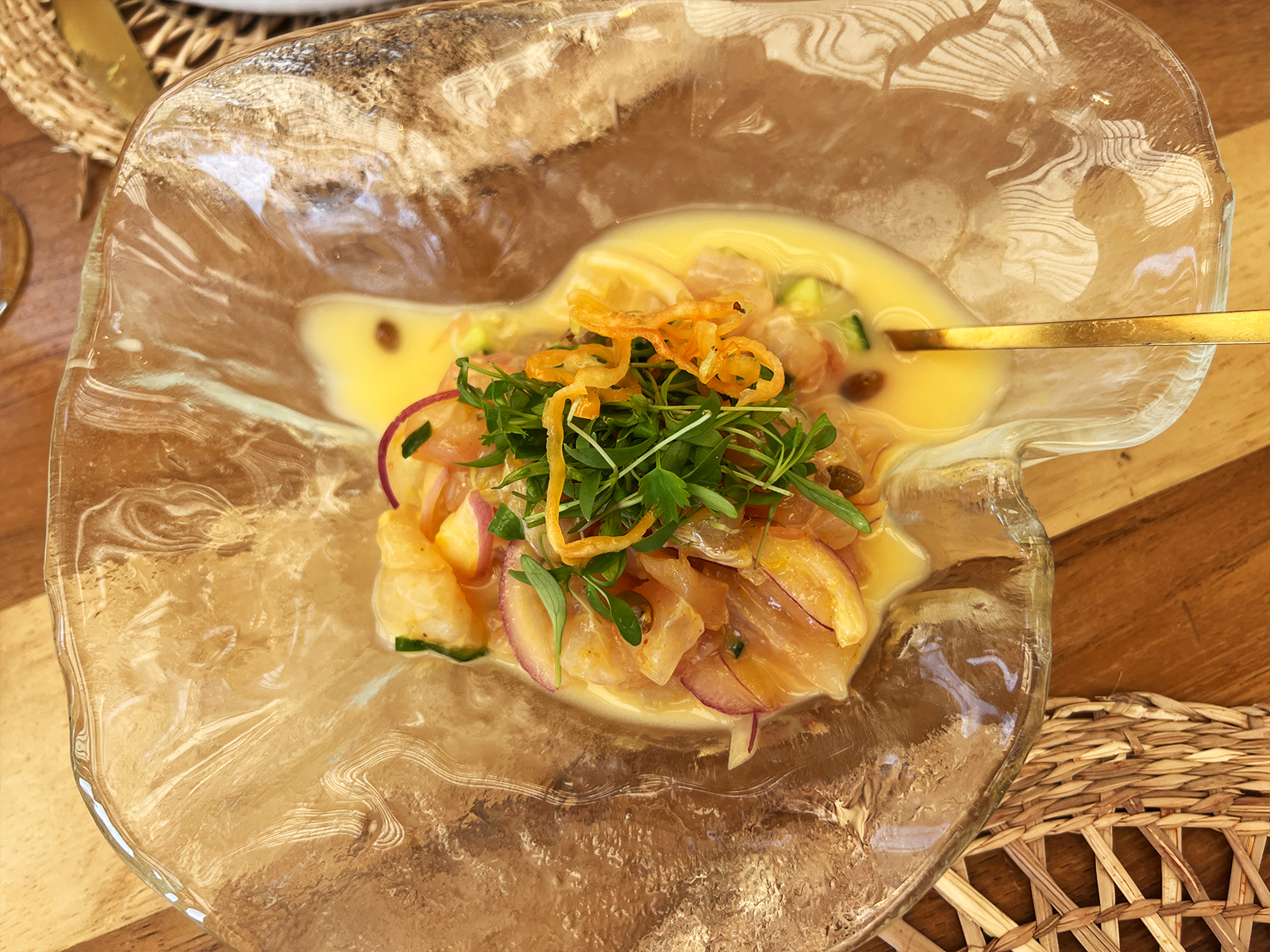 Besides the fact that the caviar was not Osetra, I had a great time and wouldn't mind coming again. It's a cute spot in West Hollywood to relax and get away from the streets. I didn't feel like I was in LA here. The staff was great and I'm a big fan of the interior decor.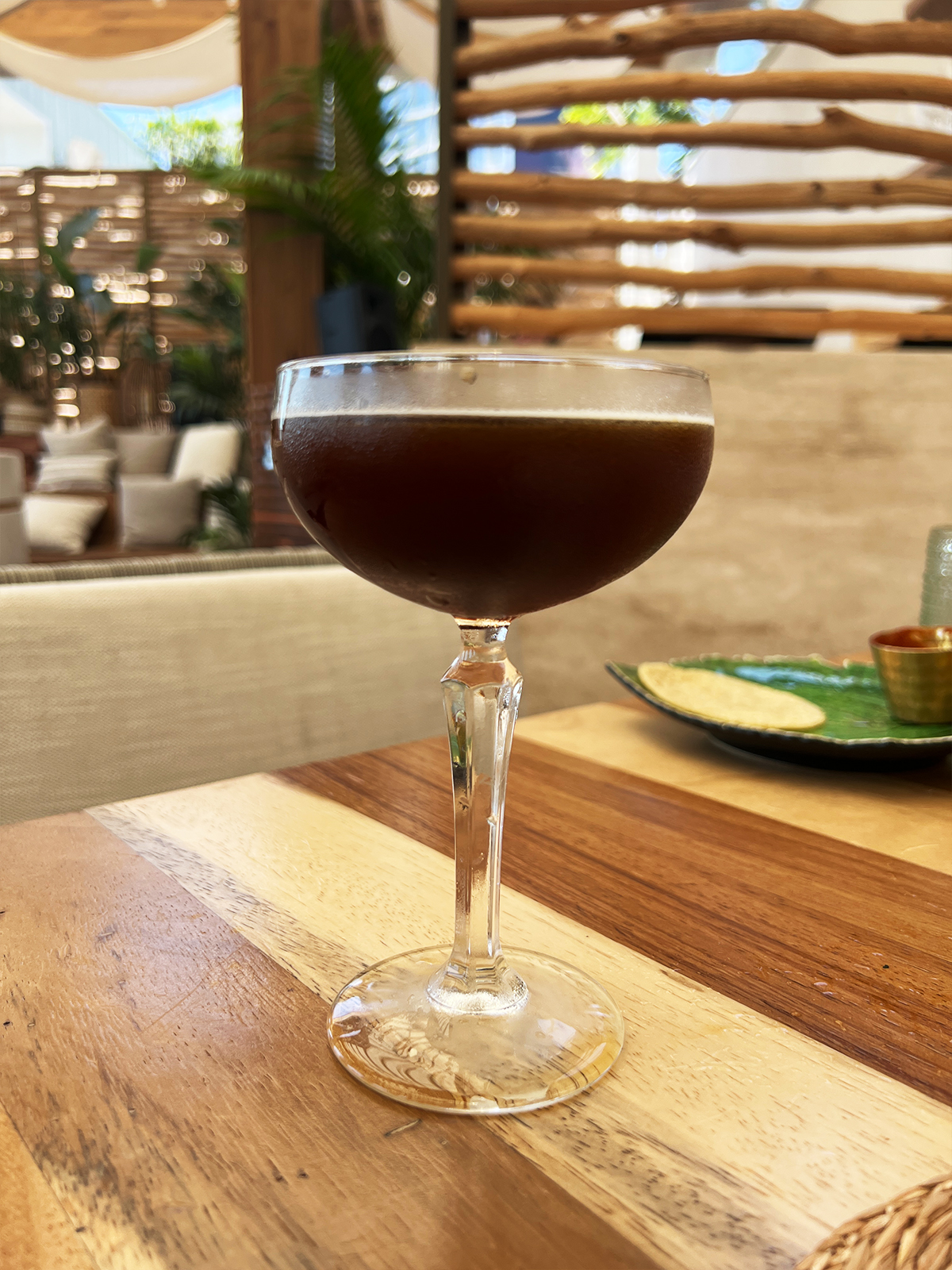 Casa Madera West Hollywood
8440 Sunset Blvd
West Hollywood, CA 90069