Orange County Sushi Guide to ROL Hand Roll Bar
ROL Hand Roll Bar is a trendy restaurant in Huntington Beach specializing in sushi handrolls and cocktails. Hand roll bars have been opening all over the place. They're prepped like poke shops, where the staff only has to scoop rice and fish, add a simple topping (i.e. sesame seeds or chives), and serve. These handrolls are great because the rice-to-fish-to-seaweed ratio is consistent throughout the experience.
the drinks menu
The drinks menu at ROL Hand Roll Bar is GREAT. If you're going for the sweeter taste, Tipsy Geisha, Red Ryu (left), Sumo Diet, and Princess Violet would be perfect picks. For the stronger drinks, you'd opt for the Blackberry Mule, Guava Paloma, Shanghai Fashioned, and the Last Ronin (right).
We ordered the Red Ryu and Last Ronin. My friend said the Red Ryu was very sweet. The Last Ronin is best enjoyed sipped without the straw, and is definitely a bit strong.
The Dragon Fruit Lychee Lemonade (non-alcoholic) is great for kids!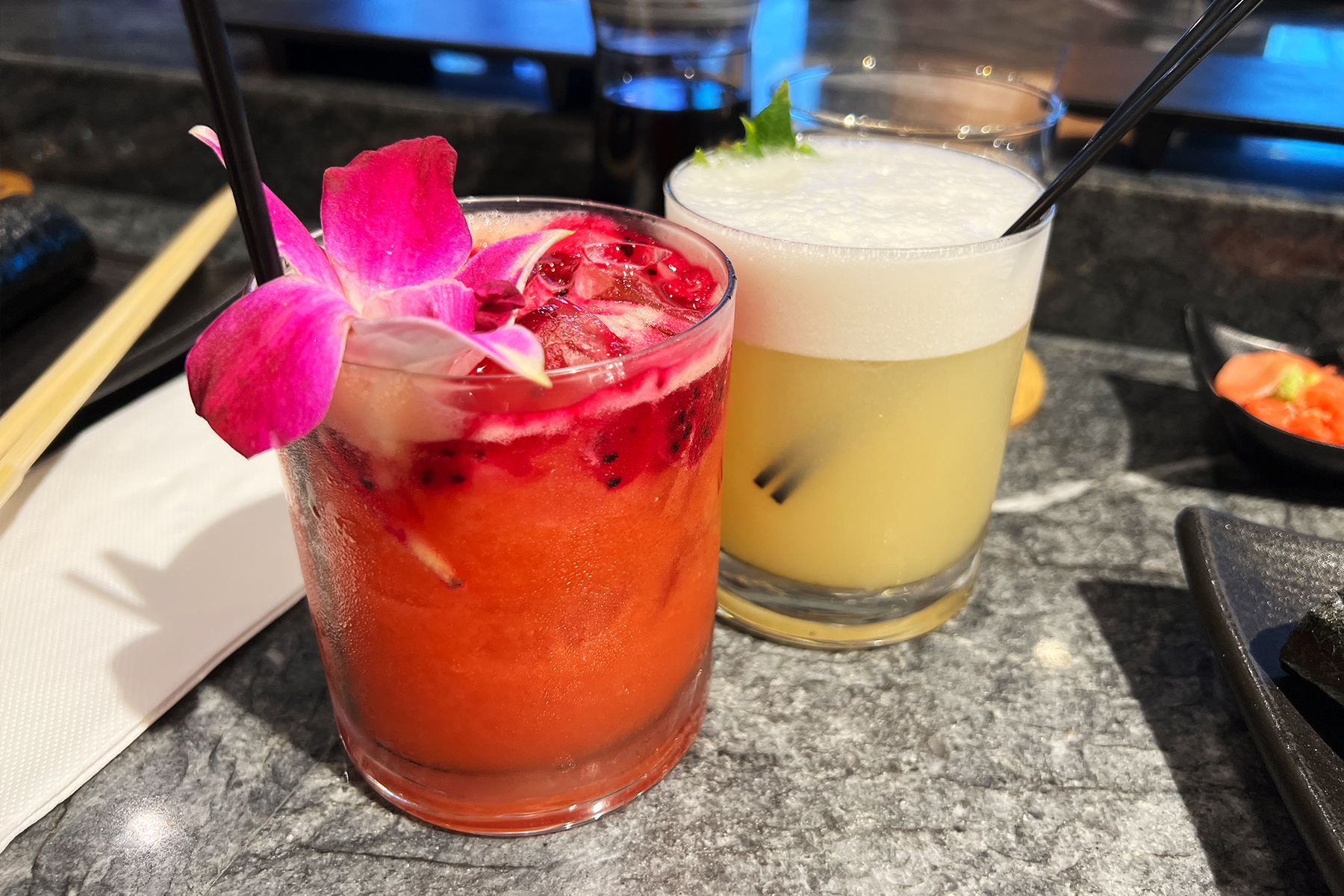 the set rolls
You can order a hand roll set, a la carte, or both. The great thing about ROL Hand Roll Bar is that you're not stuck with hand rolls. You can also opt for a donburi (rice bowl), inari, and other appetizers. At face value, 6pc handrolls cost $33 ($5 more than Kazunori's 6pc handroll). However, the quality surprisingly makes up for it. Expect the fish to be minced, so you don't have to risk taking a bite with a long piece of fish.
The 6pc set comes with the following:
Salmon
Spicy Tuna Crunch
Scallop
Yellowtail
Albacore
Toro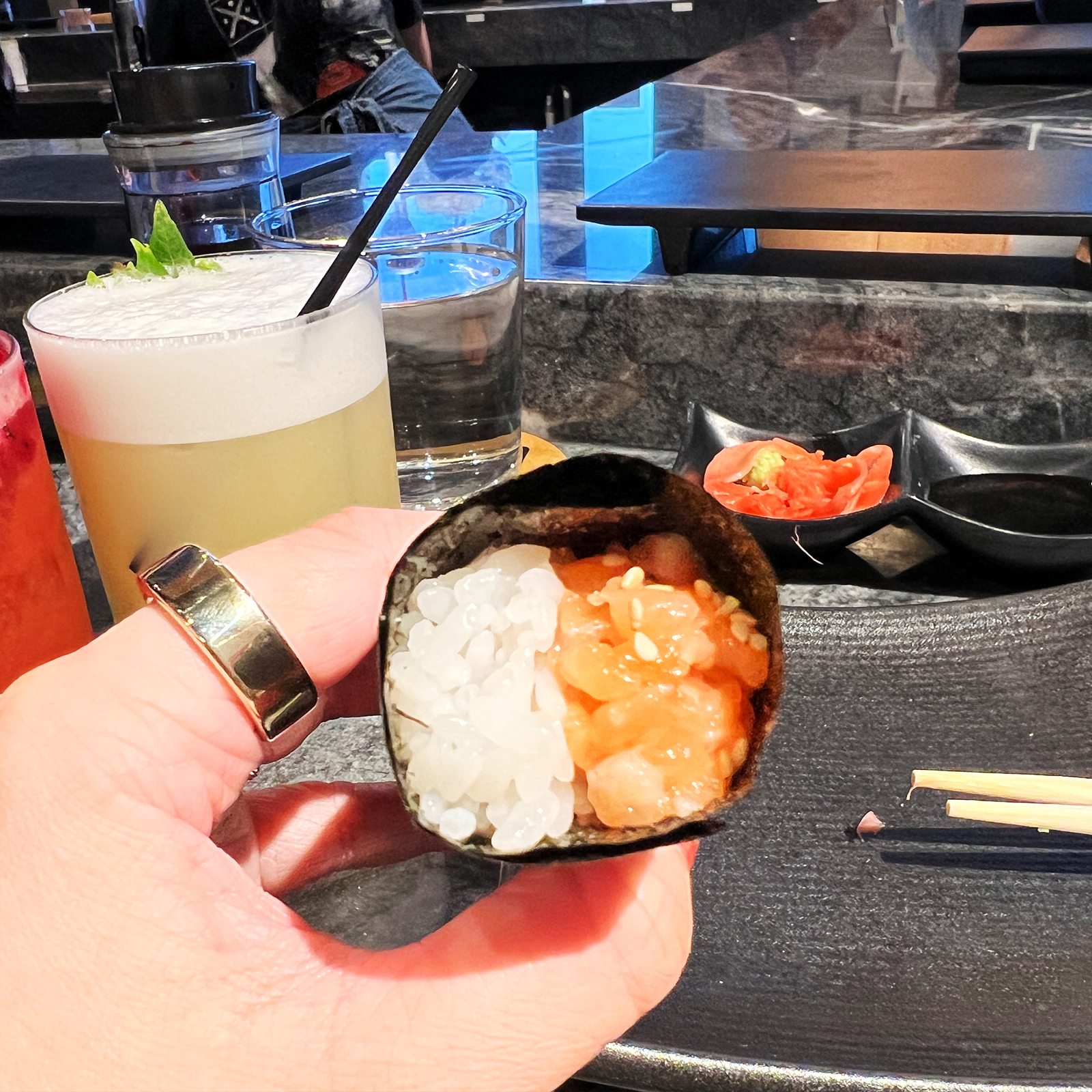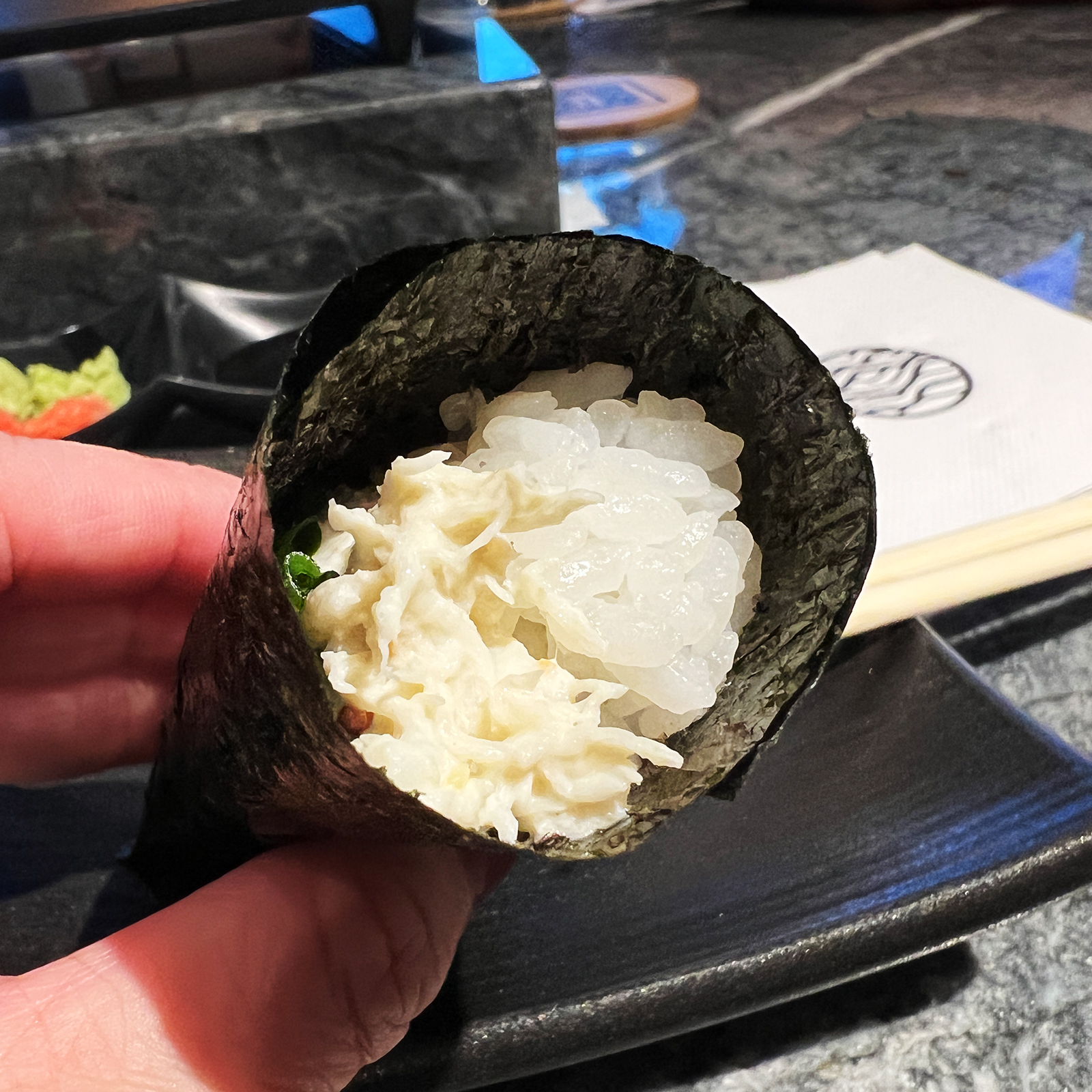 You have the opportunity to swap out items. Instead of the Spicy Tuna Crunch, I opted for the Crab handroll. They will ask if you want to order a sauce (instead of soy sauce). We had the Yuzu Kosho, which is their signature sauce. It looks like salsa verde but is similar to the Yuzu sauce from Trader Joe's. I'm a fan of the traditional soy sauce + wasabi. My personal recommendation is to skip the special sauces.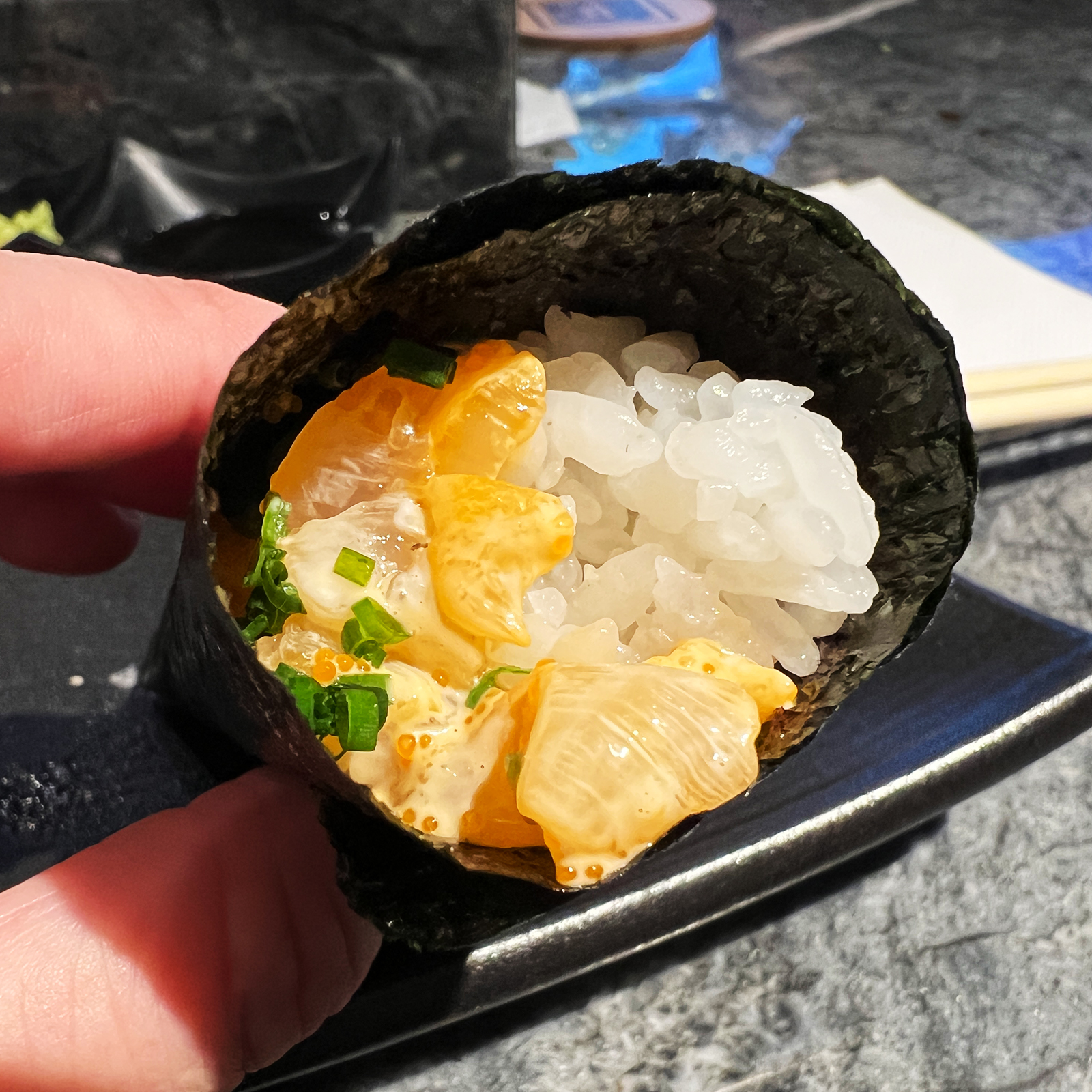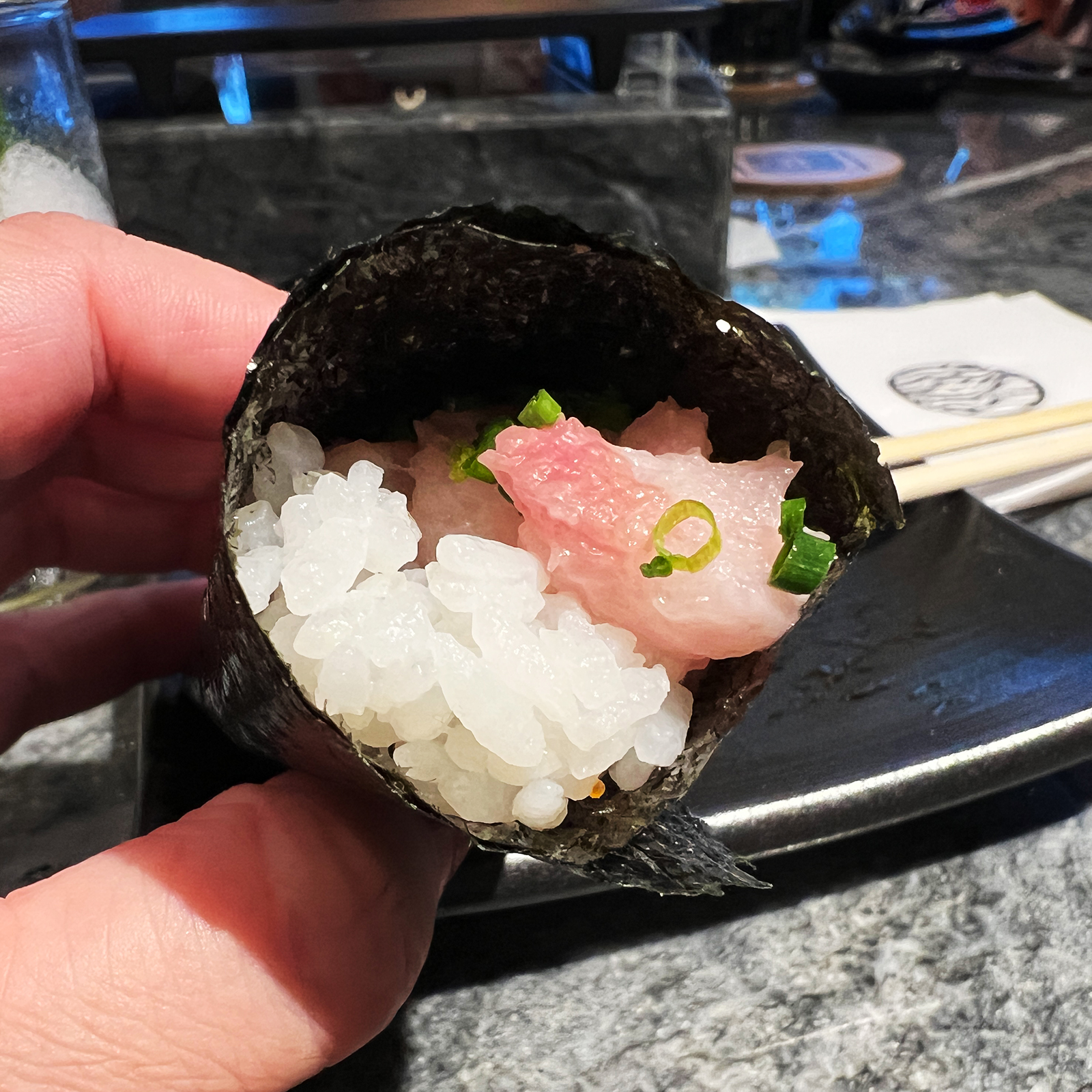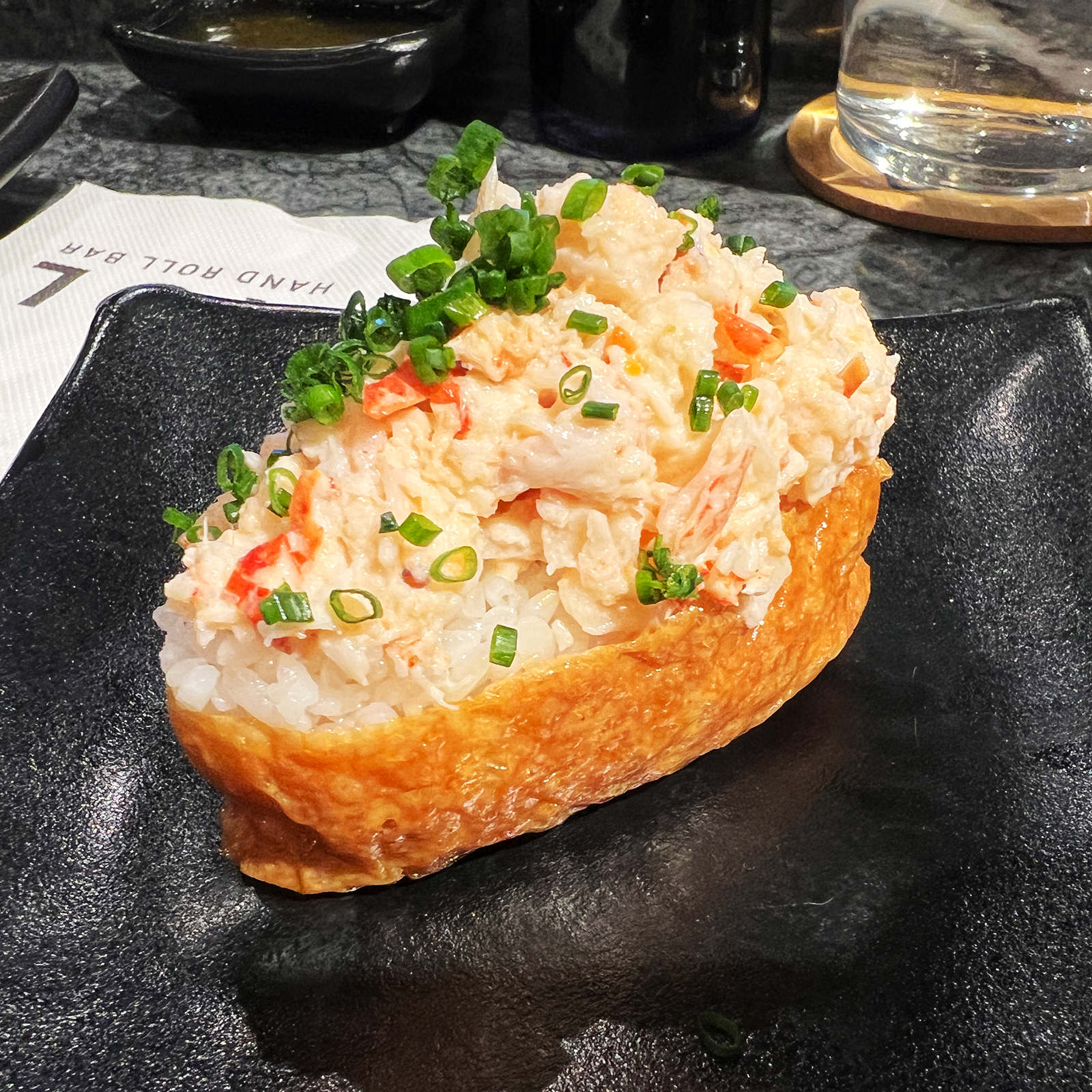 I was surprised by the quality of the scallops and albacore! They're prepared in a way that doesn't taste fishy. ROL Hand Roll Bar also has inari, which is sushi rice packed in a tofu pouch and topped with protein. This is definitely not a one-bite order.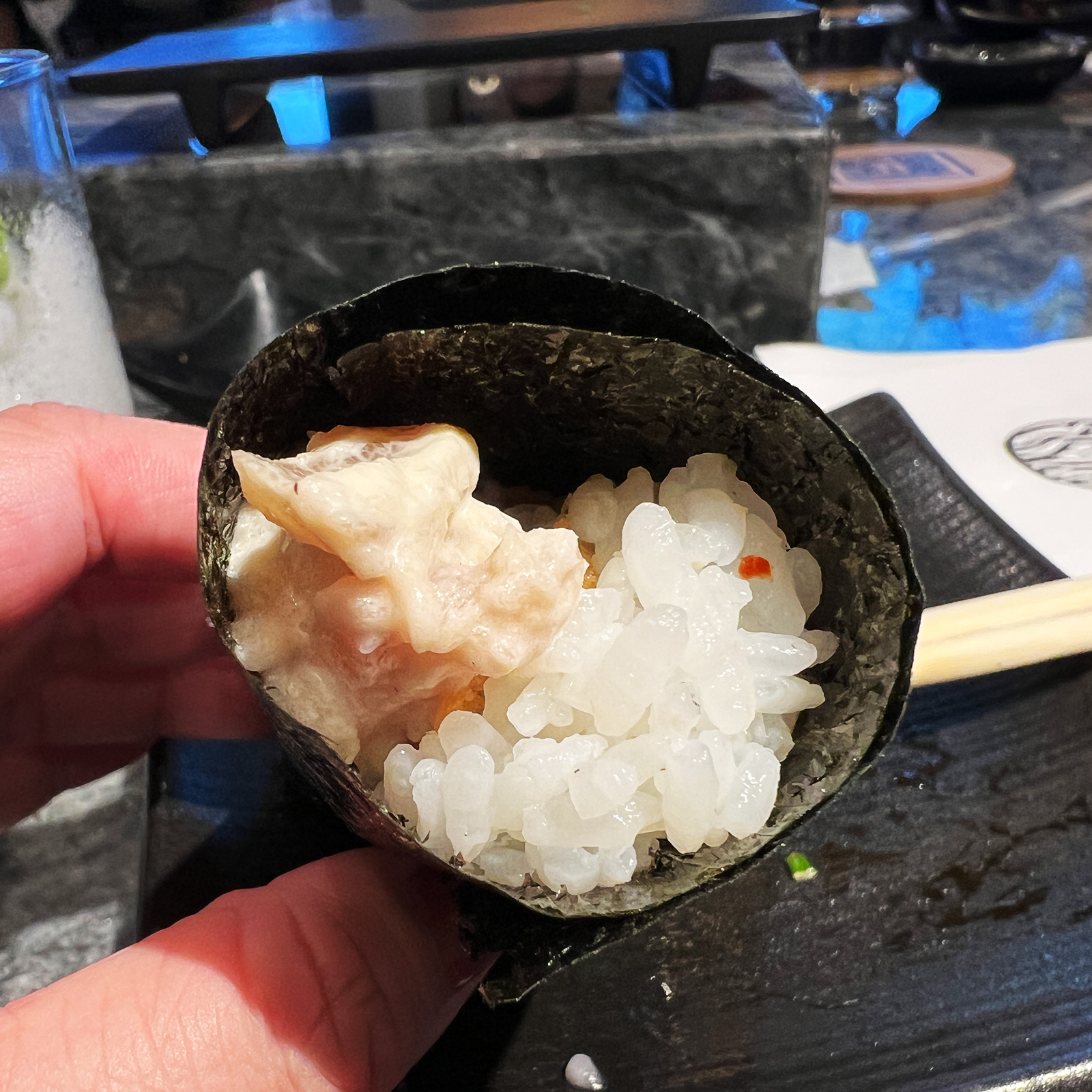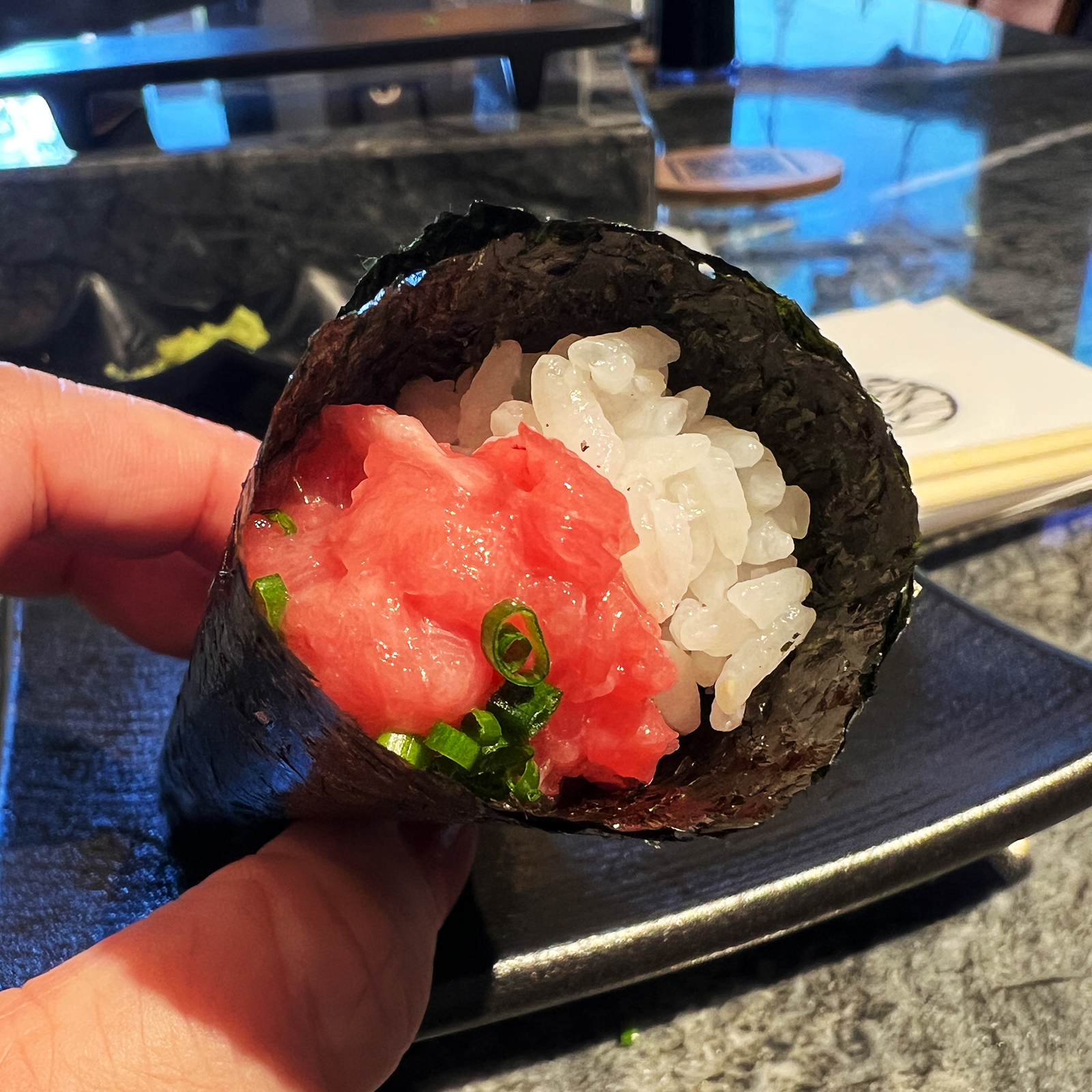 I had to order the uni (sea urchin) handroll. It comes at a premium of $22 for ONE handroll, but worth the money. I'm a big fan of uni, so I had to give this a try. The six pc set handrolls is perfect for most people, unless you really want the unagi through the seven pc set.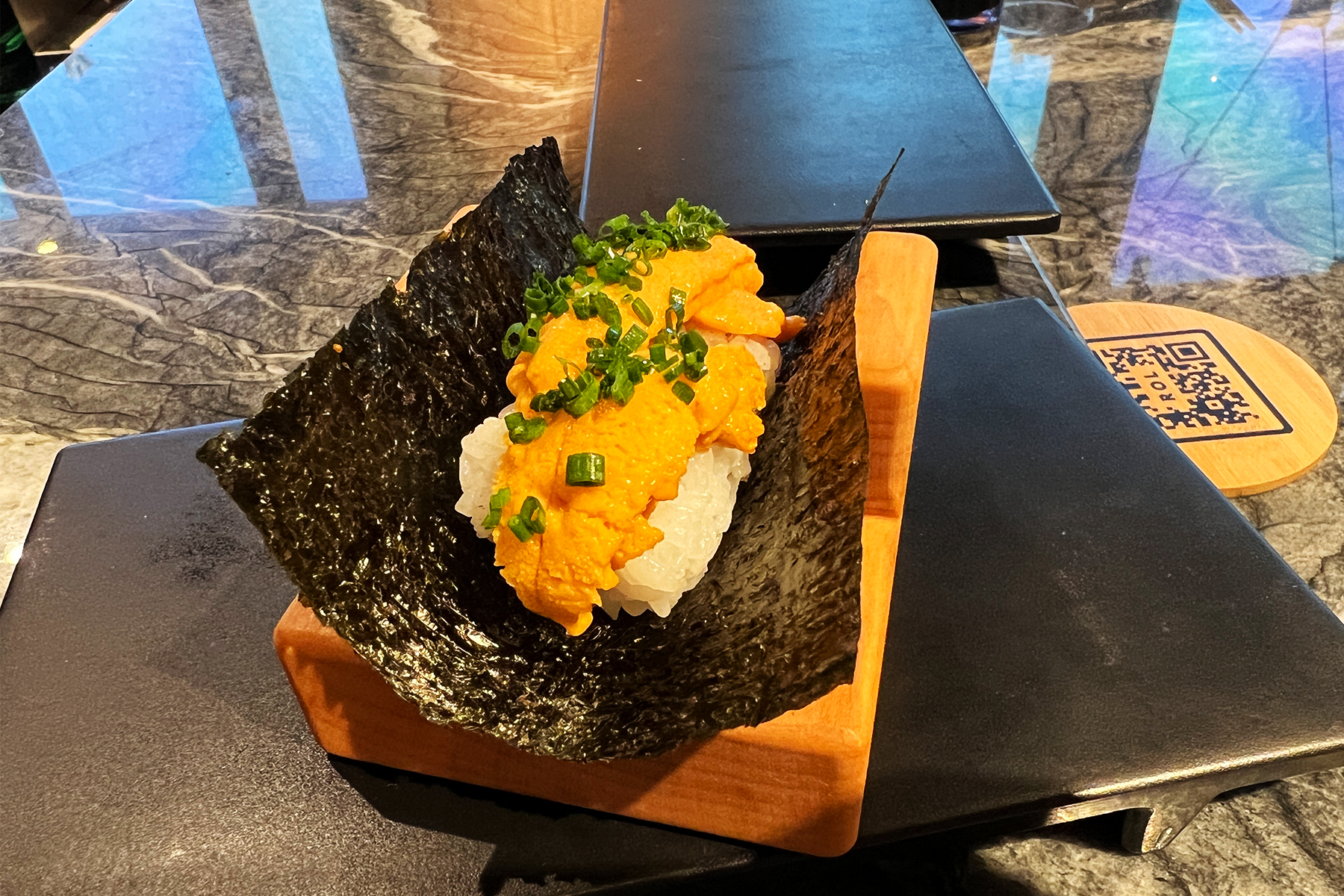 Highly recommend trying this place out at least once. Make a reservation, come on time, and enjoy some handrolls.
ROL Hand Roll Bar
7862 Warner Ave
Suite 101
Huntington Beach, CA 92647
Reservations