Grand Central Market Guide to Sushi Rush
Sushi Rush is now open at Grand Central Market in Los Angeles. Grand Central Market is Los Angeles' largest and oldest public market, hosting dozens of food vendors to satisfy everyone's cravings. Whether you're looking for breakfast, lunch, dinner, dessert, drinks, or ethnic food, Grand Central Market has it all.
Sushi Rush is the latest addition to Grand Central Market, serving a very casual sushi experience with handrolls, nigiri, and more. When it comes to Downtown Los Angeles, there are many options for sushi. Kazunori has been a very popular option. I thought I'd give this place a try for lunch!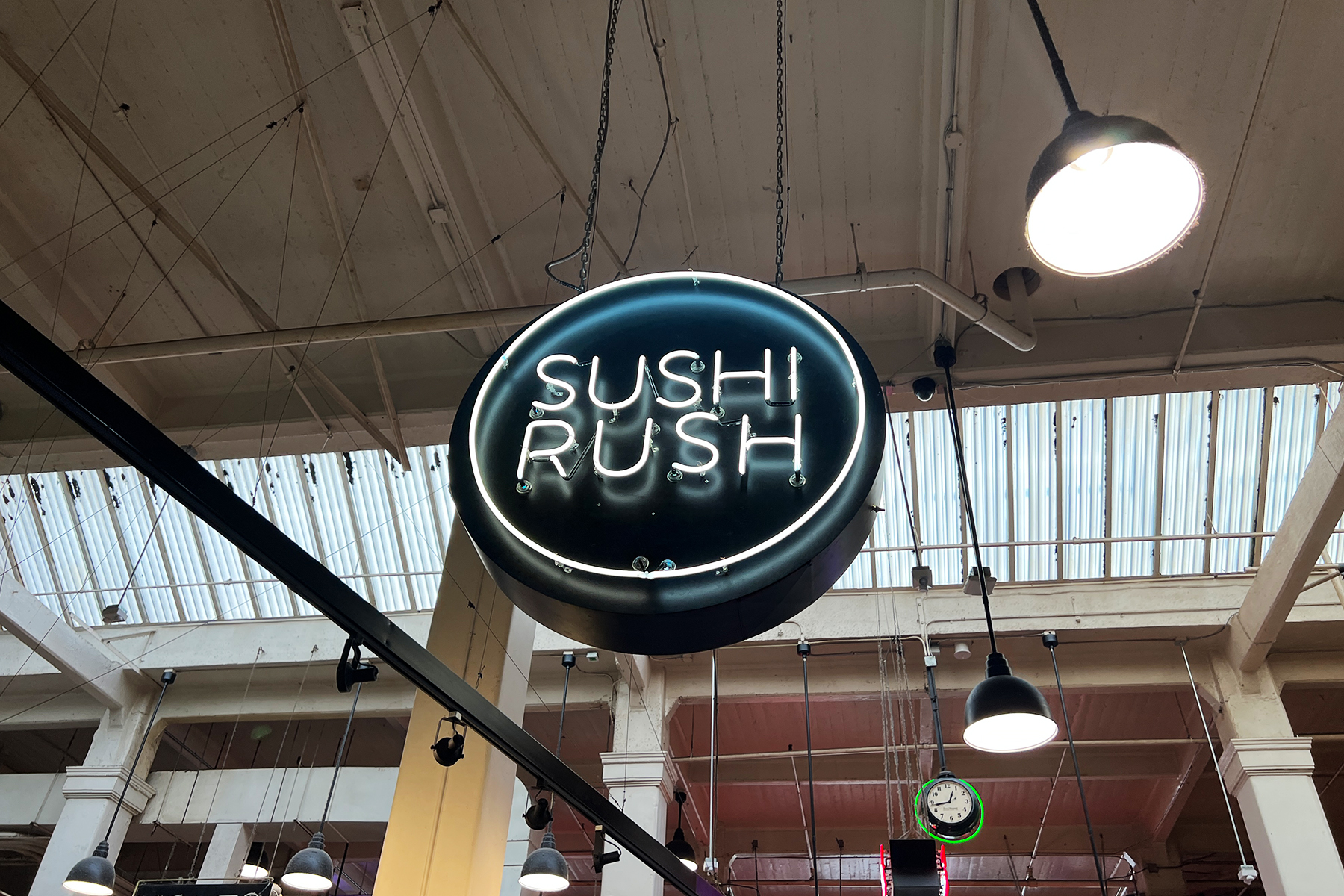 the menu
The menu is rather simple; you can order a set, a la carte, or in combination. I ordered the Sushirush set and Toro with Caviar Handroll (a la carte). The pricing is really fair, considering how this is a "fast food" or "casual" experience. You can opt for your order to-go or sit at the "bar".
In all honesty, the best value would be the Sushirush or Salmon Zukushi set. If you do the math, the nigiri-to-price ratio after the handroll makes more sense.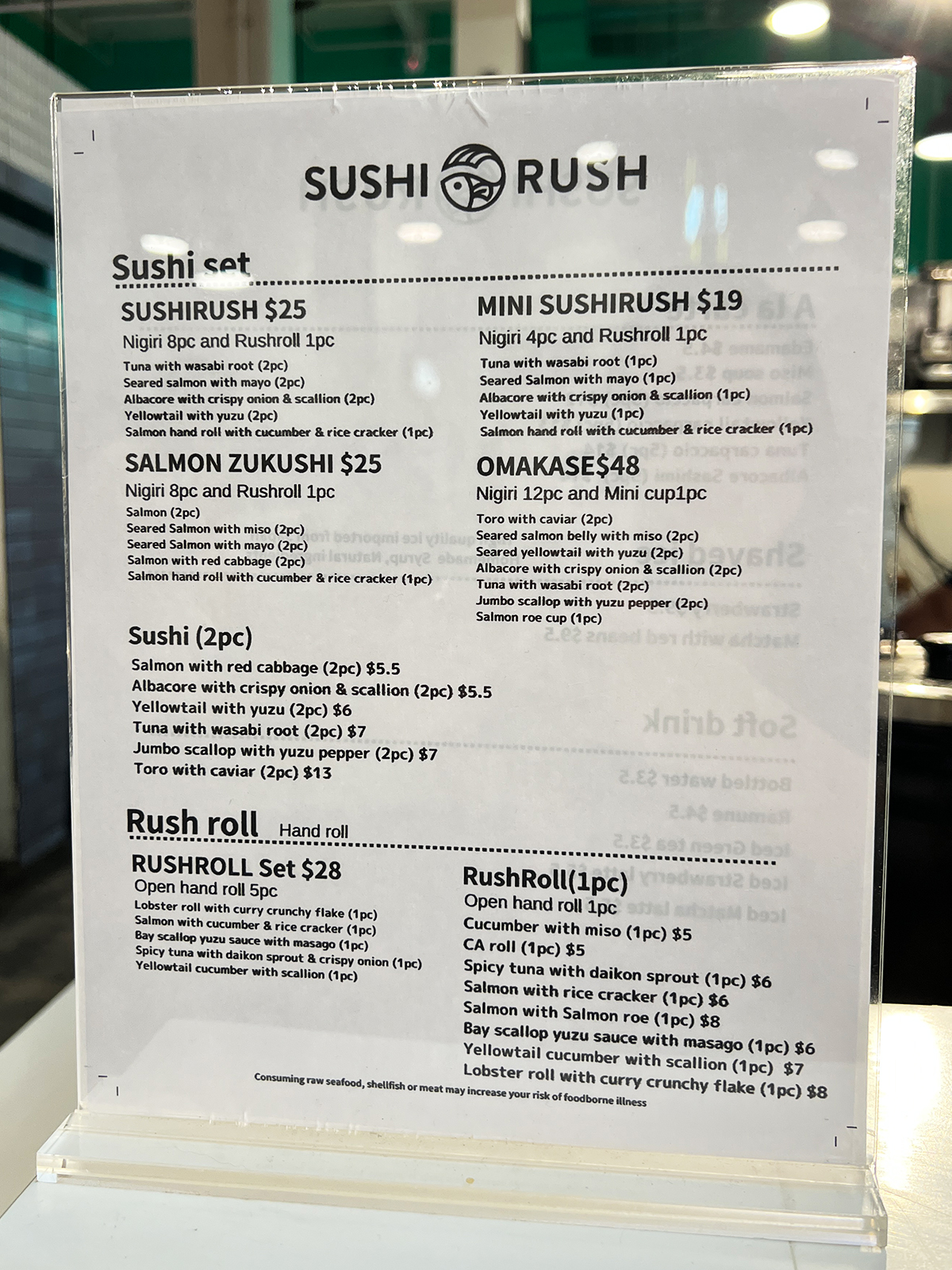 the order & experience
The most important thing to remember is that this is not a dine-in sushi restaurant. You're here for quickly prepped sushi that doesn't taste like absolute garbage. The staff gave great advice on how the menu works and even helped disposing of my finished meal. You cannot compare this stand against Sugarfish or other full-service sushi establishments. But comparing this to a sushi to-go stand at the mall, Sushi Rush is great!
I ordered the Sushirush set and Toro with Caviar Handroll (a la carte). The Sushirush set comes with:
2pc Tuna Nigiri
2pc Seared Salmon Nigiri
2pc Albacore Nigiri
2pc Yellowtail Nigiri
1pc Salmon Handroll
Sushi Rush deployed a machine that automatically makes rice nigiri balls. This primarily helps with consistency since traditional sushi chefs require several years of experience before perfecting the rice ball. I respect that.
The two biggest drawbacks for me were that the staff kept reusing the metal tray without wiping/washing to sear the salmon across multiple orders (not at once, but consecutively). Even though the top is seared, the bottom of the fish touches the common area. I am not sure if a fly even touched the tray in between orders (considering the shop layout). Not only that, it was also very humid that day. The second concern was some staff used gloves while others didn't while handling the raw fish. Although it's normal for sushi chefs to use their bare hands, this is at a fast-food-style place in an open space. The risk is higher with food handling safety. I did not get sick, so we're good.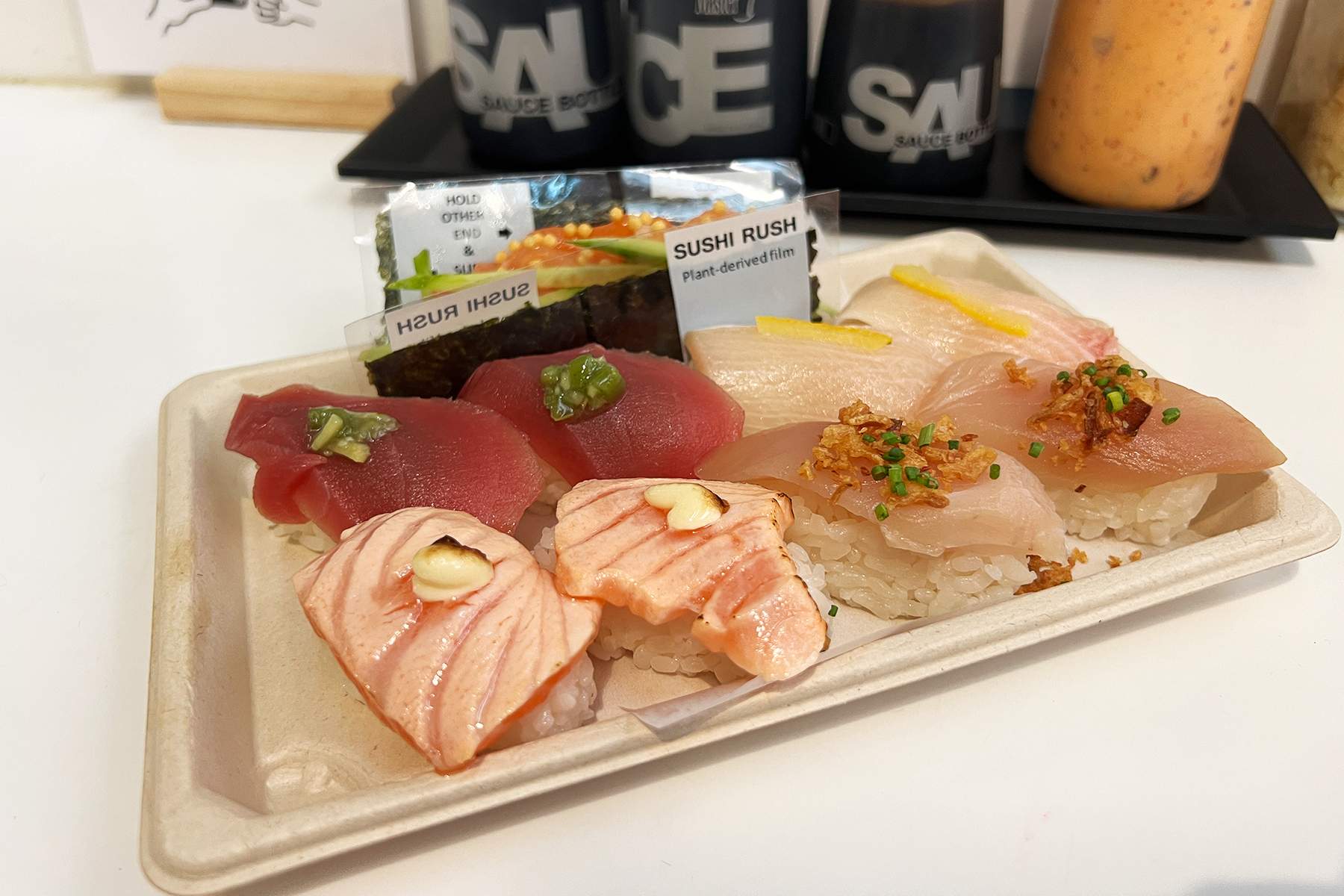 The handroll is packed over a "plant-derived" film to ensure freshness. I am a big fan of that! Will you finish the nori before the rest of the handroll? It can happen.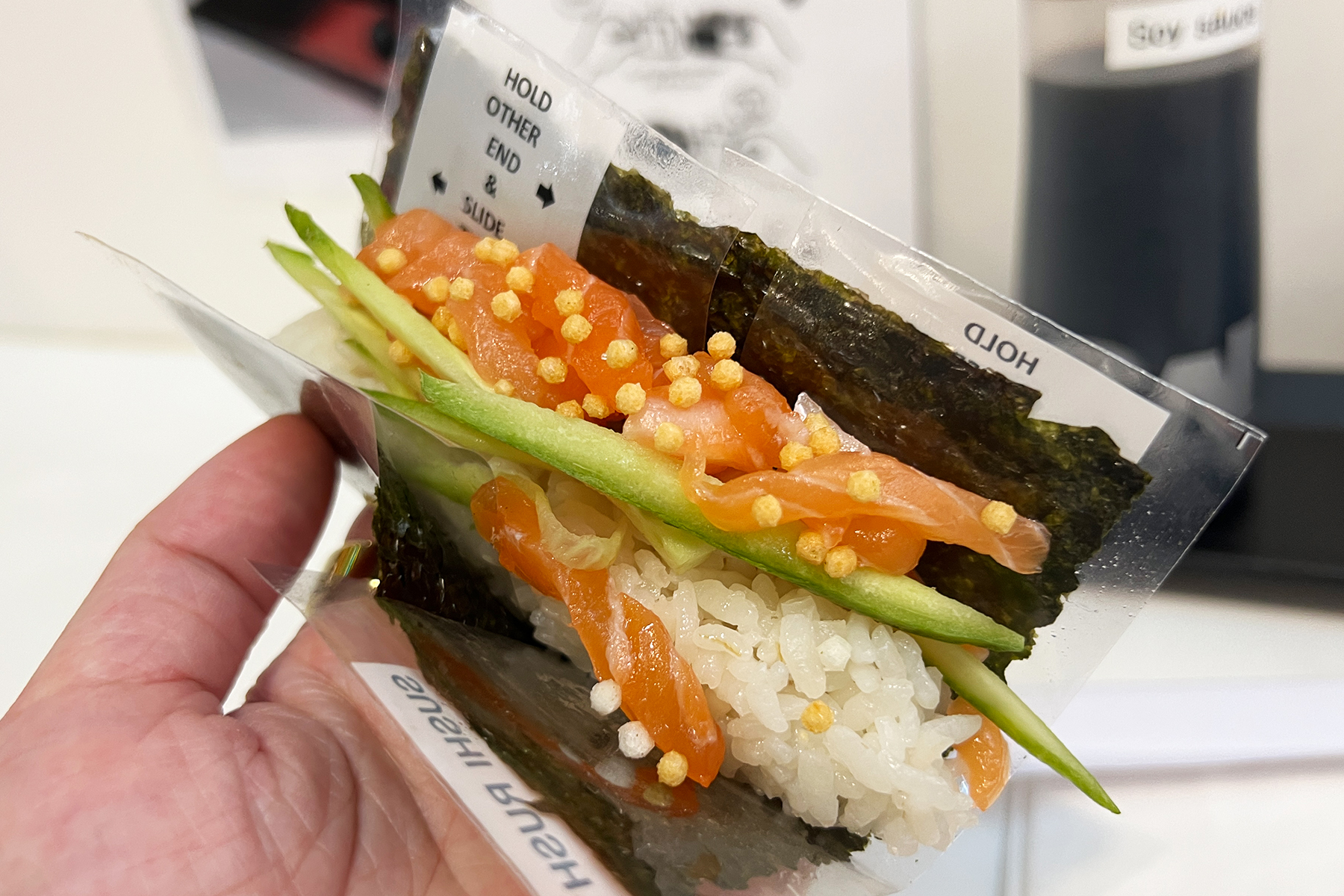 Considering how my last experience with caviar was a flop, I was expecting roe with the Toro with Caviar Handroll. Lo and behold, Sushi Rush came clutch with actual caviar! This was my favorite part of the meal; the toro was a bit rich, and it was chef's kiss with the caviar. However, it does not feel right with it being served on a tray like this. The toro was great, but the hot atmosphere of Grand Central Market made this… questionable.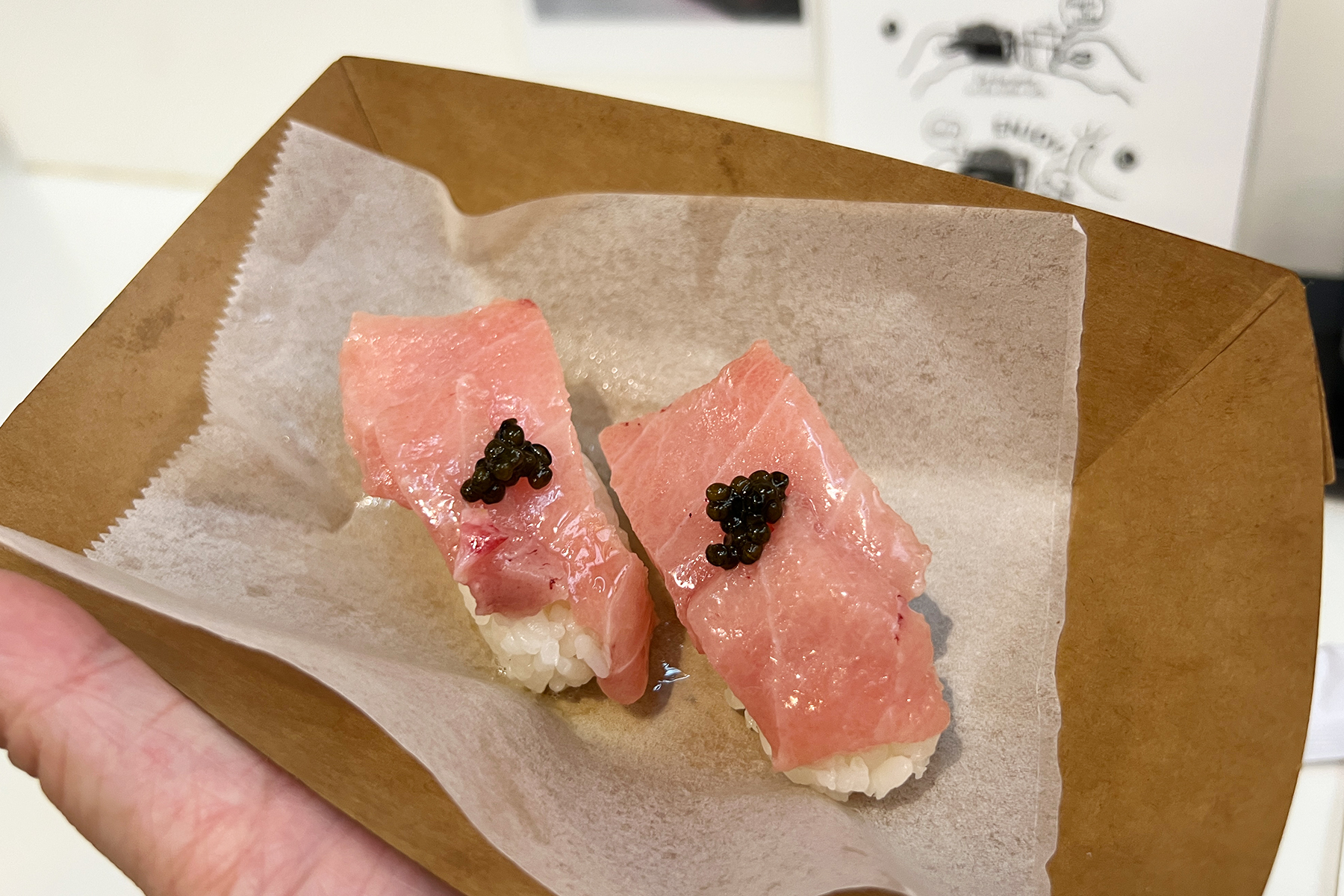 I didn't get sick from the experience, so enough precautions have been taken. I'll credit the staff. Running a sushi establishment in this type of environment is tough, and this is one of the better fast-food sushi establishments I've been to.
If you are looking for a quick sushi fix, this will do.
Sushi Rush @ Grand Central Market
317 S Broadway
Los Angeles, CA 90013