Lululemon Spring 2023 Haul
Lululemon continues to make strides in athletic and athleisure wear. This season, I started stacking my wardrobe with more colorful pieces. As much as I love black clothes, Lululemon released iconic colors that looked good. I'm not a fan of wearing neon leggings, so great on Lululemon!
When it comes to vanity sizing at Lululemon, sometimes, you need to purchase 2 sizes to see what fits you better. I've found myself purchasing a size 4 bottom and a size 4-8 top.
Here is a peek into some of my Lululemon Spring 2023 haul.
white opal / bone
White Opal was trending in 2022 due to its off-white color. This year, Bone hit the market, which looks similar to White Opal, but is more on the gray shade vs. White Opal's cream shade. I love these two colors because you can easily mix and match them with most colors, whether you're looking at a White Opal top and Smoked Spruce leggings or a Red Merlot top with Bone leggings. Are light bottoms in? Regardless, you make it yours.
Nulu Cropped Define Jacket: Honestly, I have this White Opal jacket in both regular length and cropped. It depends on the look; the cropped looks better zipped, while the regular length is better unzipped.
Scuba Full-Zip Cropped Hoodie: This was my first Scuba – I bought it in Bone, and this is great to pair with leggings during a cool day. This hoodie looks great, whether it is zipped up or down.
It's Rulu Run Cropped Half Zip: Although I love the feel of this top, it is meant to be tight. I'm still trying to pair this for work (although I default to my all-black ensemble). However, I found myself making this work more at the driving range. Go 2 sizes up.
Dance Studio Mid-Rise Jogger: I am not a fan of how this is just a mid-rise, but I manage to make it work. I've paired many tops, but found the Scuba and Define Jacket worthwhile.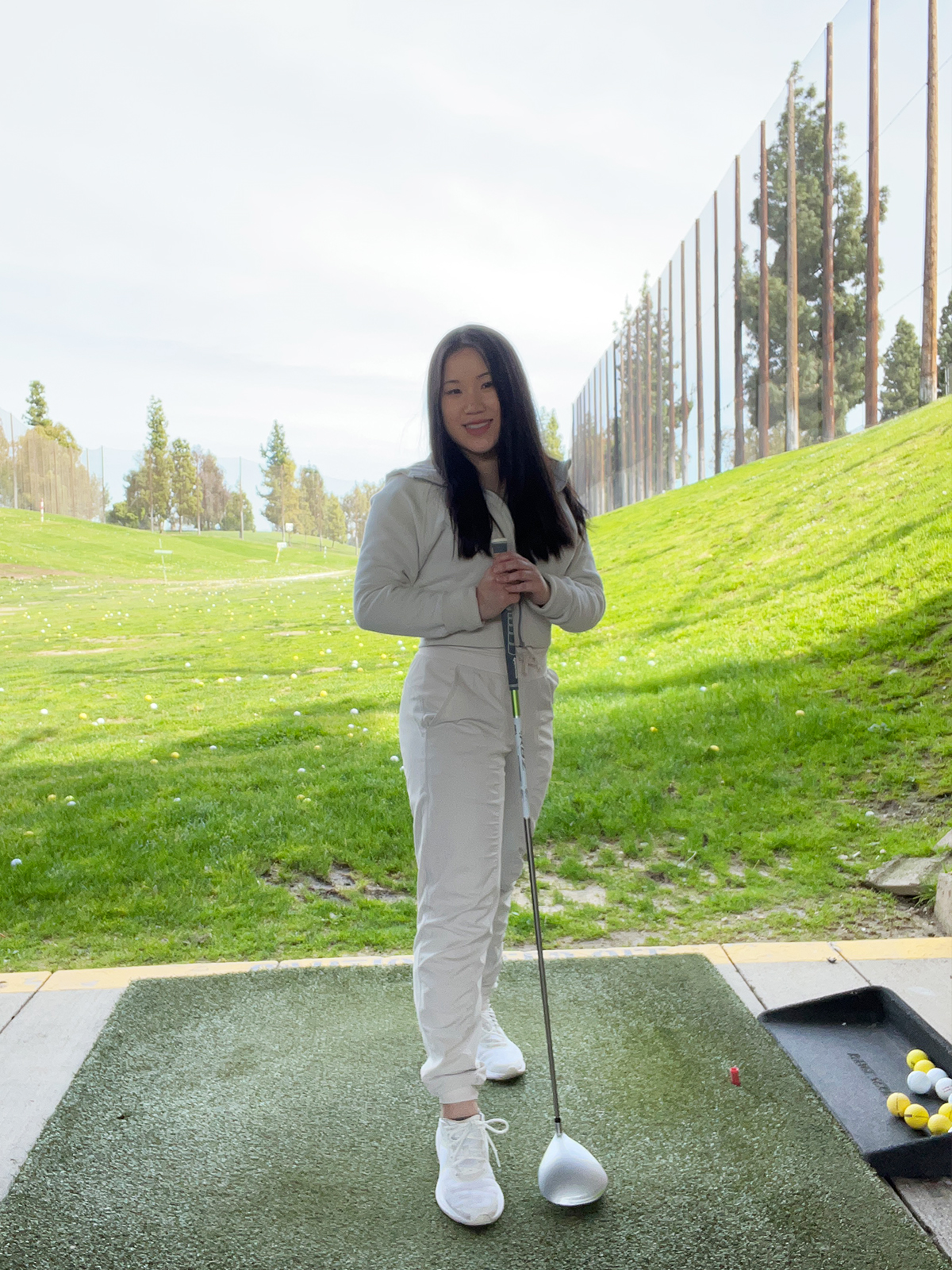 twilight rose
Twilight Rose is a gorgeous shade of pink; very balanced with neutral tones. In all honesty, I've been thinking about buying the Define Jacket in Twilight Rose, but I already have it in 3 colors. I have this tendency to buy clothes in the same style but in different colors. I'm trying to break that habit.
Scuba Oversized Funnel Neck Half Zip: I love the Scuba because it gives lounging vibes without giving unflattering vibes. Even if you pair this with joggers, it still works! Big plus that this comes with a thick collar rather than a hoodie. What would have been perfect is a Scuba full-zip with funnel neck.
lululemon lab Nulu Yoga Tight 25″: 25″ leggings go great with my 5'0 stature. This pair of leggings is different than the Align, Wunder Train, Fast & Free, and other collections. I prefer high-rise and compression without looking like a glutinous rice wrap. Although the cut is alright, I love the color.
lululemon Align™ Bodysuit 25″: This is my first bodysuit (excluding rompers). This bodysuit combines the best of both Align worlds. My Align tops tend to be a size 6, but size 4 works here because it is combined with leggings. The only con is that there is no compression. However, the bodysuit is not meant to be worn alone. Pair it with a zip top, and you're good to go.
lululemon Align™ Tank Top: I wear the Align tank top for athleisure purposes. You can wear it with the built-in cups or an actual bra underneath. The only risk is the super push-up bras may stick a bit, so be mindful of your undergarment colors.
Like a Cloud Longline Bra Light Support: Lululemon is GREAT for sports bras. I wanted a combination of a crop tank/bra for the scuba. This works!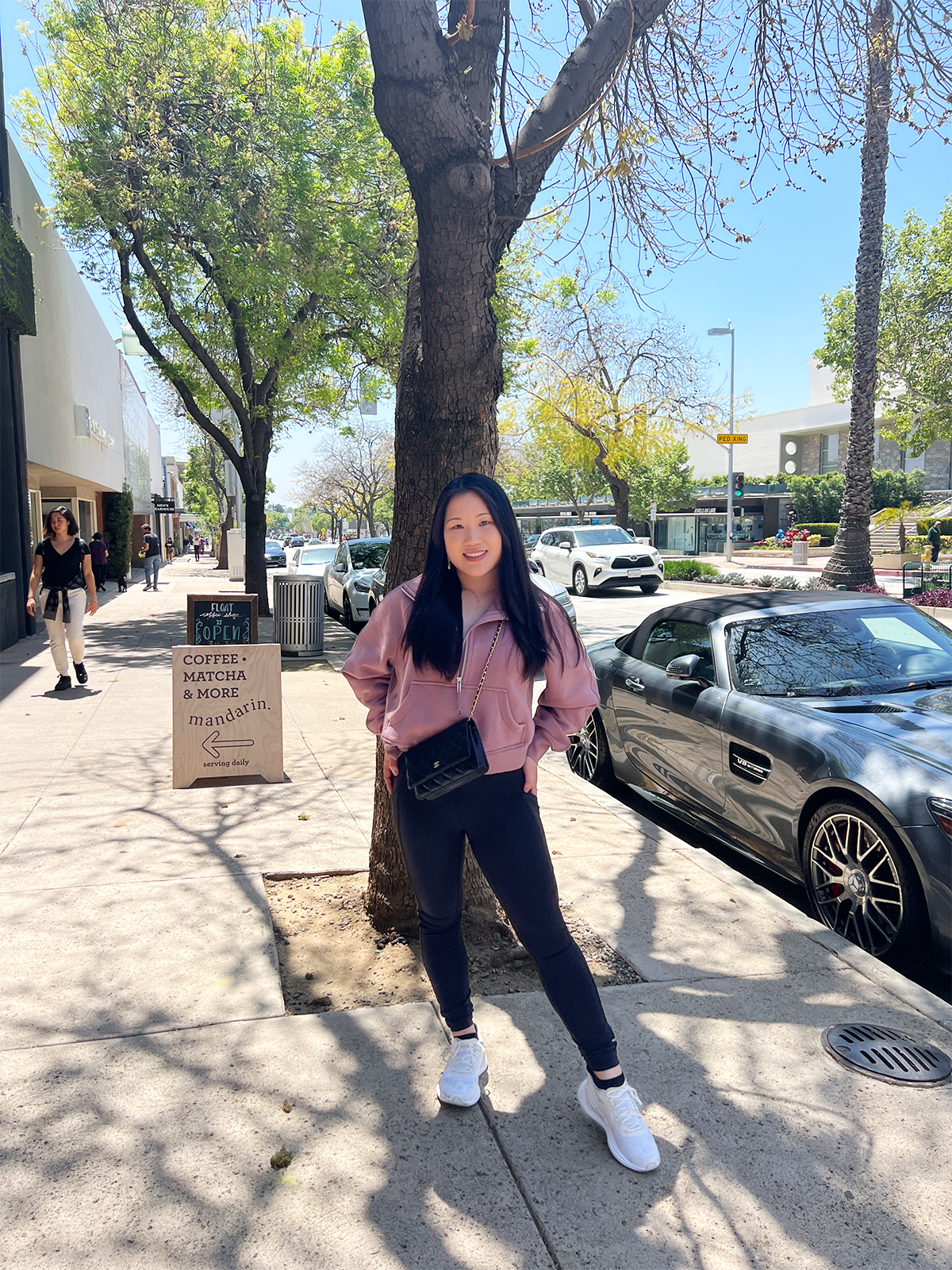 tysm eena
tidal teal
I don't have a great picture with Tidal Teal, but it gives major Tiffany Blue vibes. Do I also want a Scuba in Tidal Teal? Of course, I do! Am I lying if I say I didn't buy the Align tank top in Tidal Teal? … You bet.
Swiftly Tech Racerback Tank Top 2.0: I'd prefer this for working out, but a sunny day with this tank works as well.
Fast and Free High-Rise Tight 25″: When it comes to Lululemon leggings, which do you prefer? I am happy as long as it is high-rise and has enough compression. Pockets are great but not always needed for working out, especially when there are lockers provided. I still prefer the Swift Speed High-Rise.
etc
Blissfeel 2 Women's Running Shoe: I already have the Chargefeel shoes for actually working out, but I wanted another pair for casual wear. You know I'm on that white shoe train.
City Adventurer Backpack Nano Velour: Honestly, a nano backpack that can hold my cards and keys is highly unnecessary, but it's a cute trinket.
City Adventurer Duffle Bag 29L: Although I love my Tumi Just in Case tote, this bag is GREAT for the gym or weekend trips.
City Sleek Slim-Fit 5 Pocket High-Rise Pant: These pants are great as office wear!