Makeup Bag Guide to Lululemon Go Getter Pouch Mini
The Luluemon Go Getter Pouch Mini is perfect for carrying your makeup on the go. Ideally, you'd want the makeup pouch to be durable, cleanable, and big enough to hold the essentials. I've swapped through numerous makeup pouches over the years and found the ones made of nylon the best. It's breathable, and stains can be cleaned off.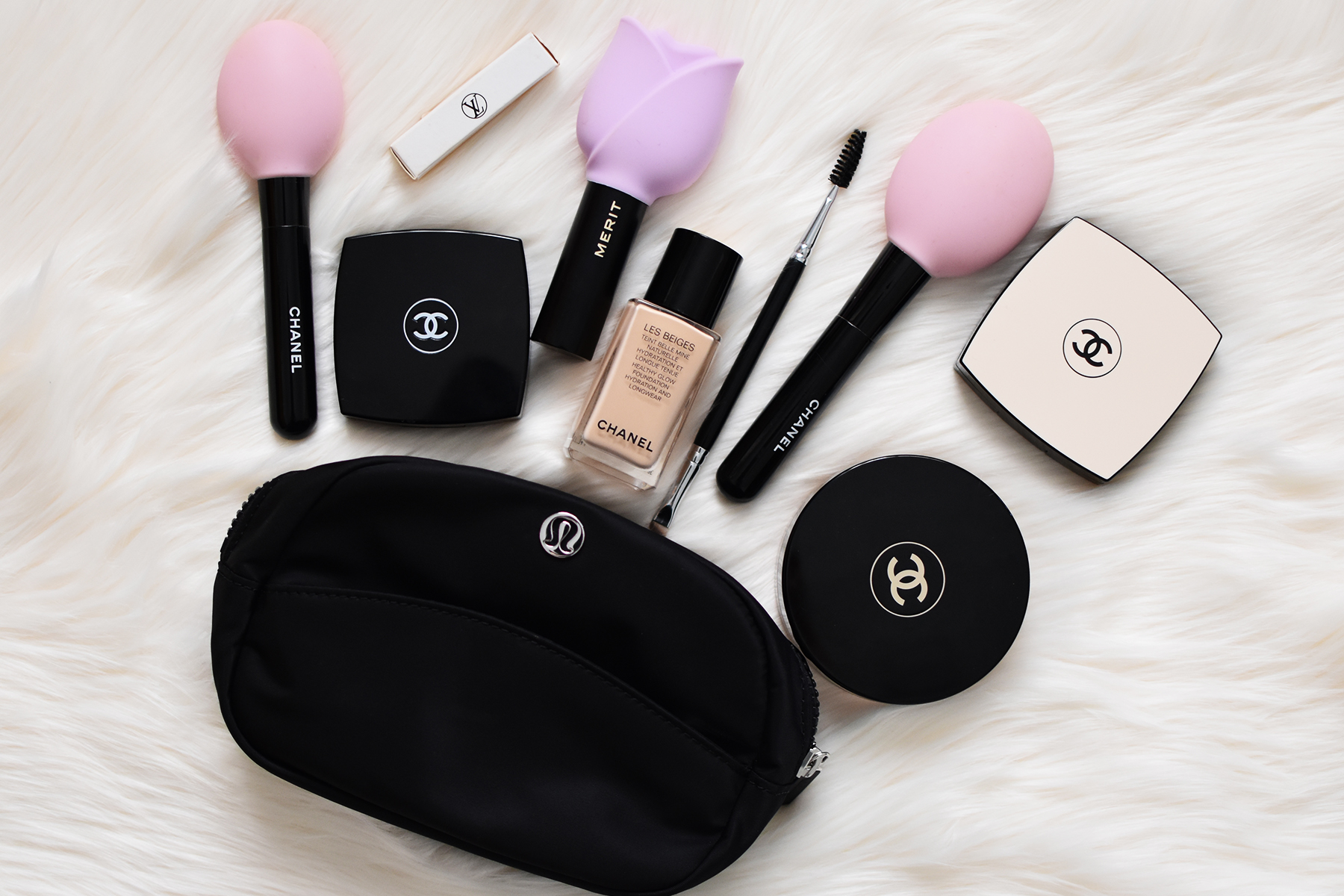 The Lululemon Go Getter Pouch Mini is 0.7L, measured at 6.9″ x 2.4″ x 5.1″. There is one large compartment with an interior pocket and an exterior pocket for the smaller items.
I managed to fit the following within the Lululemon Go Getter Pouch Mini:
Chanel 2-in-1 Foundation Brush Fluid and Powder No. 101
Chanel Powder Brush No.106
Merit No. 1 Tapered Blending Brush
Dior Backstage Double Ended Brow Brush No.25
Chanel Les Beiges Healthy Glow Foundation Hydration and Longwear
Chanel Healthy Glow Bronzing Cream
Chanel Brow Wax and Brow Powder Duo
Chanel Healthy Glow Sheer Powder
Louis Vuitton Sample Fragrance
Makeup brush covers/guards are a big must! The last thing you want is contamination between uses. I use the silicone ones because you can also easily clean the covers/guards. Clean, air dry, and enjoy.
I love that I can fit all of the necessities, and it sits perfectly in my backpack. The Lululemon Go Getter Pouch Mini is a great alternative to the Louis Vuitton Cosmetic Pouch, but if you're bougie and have the means to do so, power to you.