A few months ago, I picked out the Louis Vuitton Cluny Mini in Quartz as my latest Louis Vuitton purchase. The irony is that I wasn't so sure about that handbag at first. When the bag went out of stock, I realized I actually wanted the bag and kept going to the Louis Vuitton website and calling an SA every day until it was back in stock.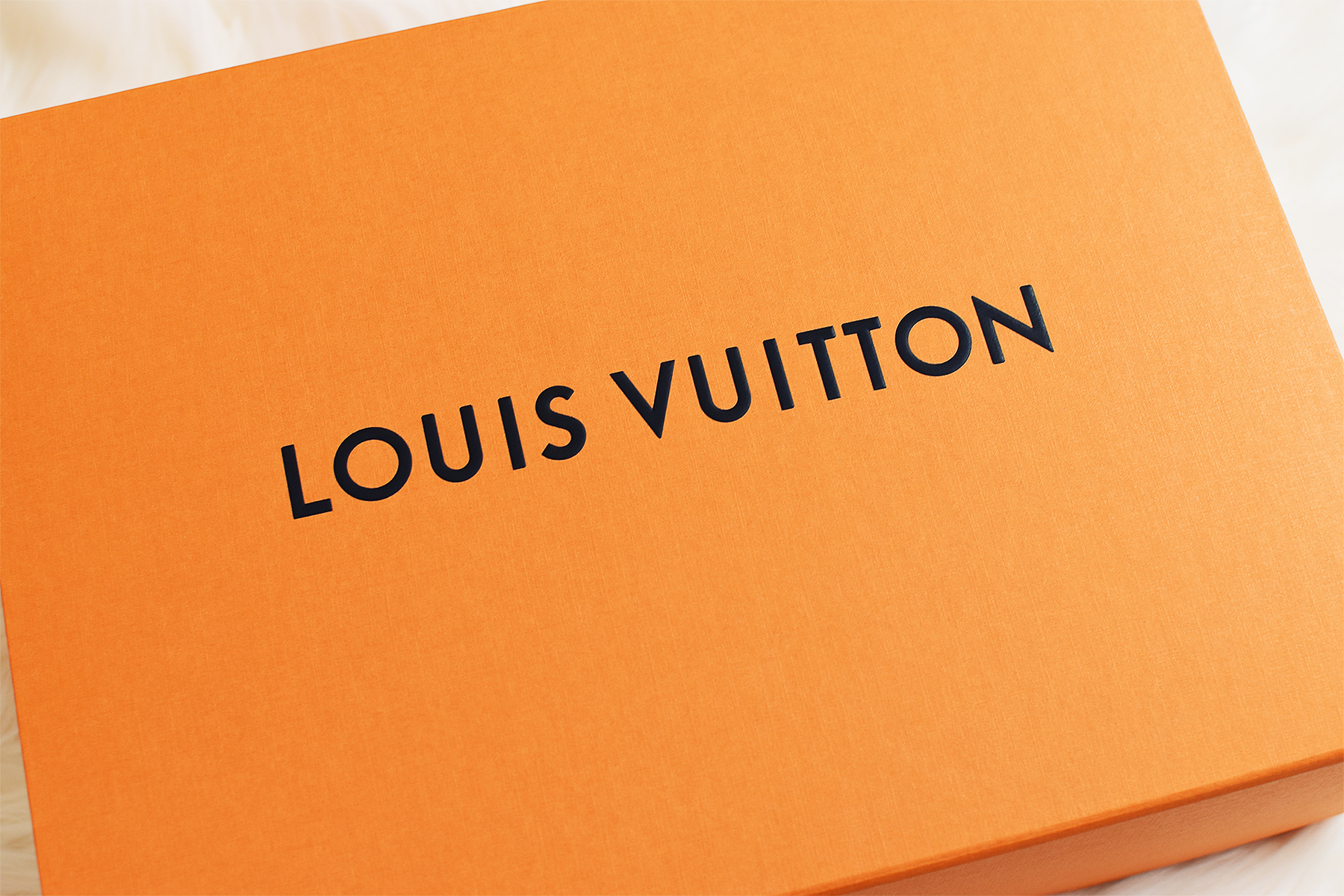 The Cluny Mini is perfect in size. You can store a handful of things without the bag feeling big like a Speedy. The bag features a single handle, key ring, and has a strong magnetic closure. You get really posh vibes with the bag being made with epi leather, with an interior microfiber leather lining. Of the different Louis Vuitton products I've had, epi leather is probably my favorite. It's smooth, feels rich, and is less prone to damage. Who knew I would fall off the canvas train that quickly?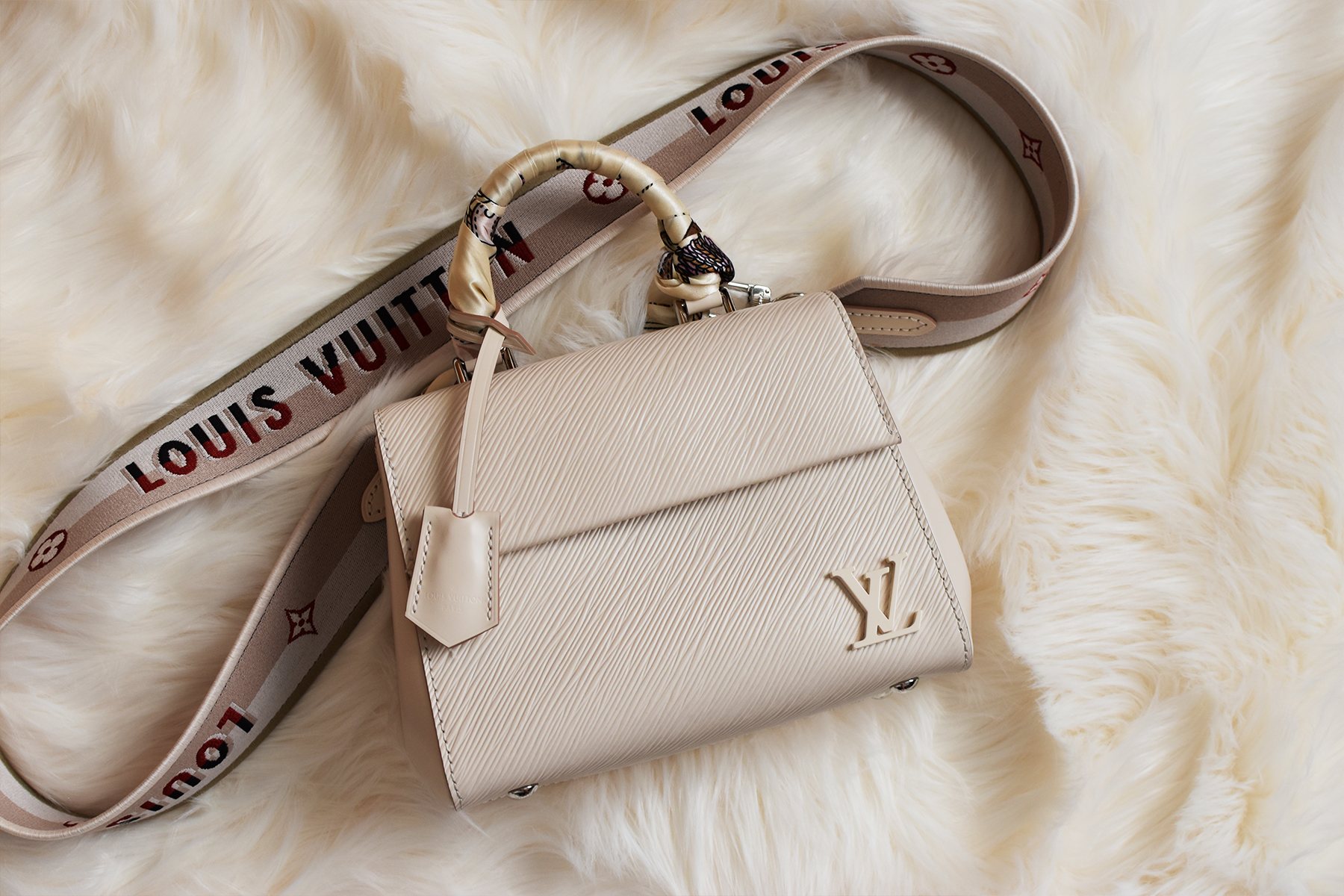 The Cluny Mini came with a Jacquard style strap, with a woven pattern saying Louis Vuitton on one side and the monogram flowers on the other. I'm not a big fan of the Jacquard strap. I would have preferred the bag to have a hybrid chain and leather strap. The side profile looks really nice with a button snap on the top of each side, allowing a slimmer look towards the top. Owners can expand the opening of the bag to store and remove items easily.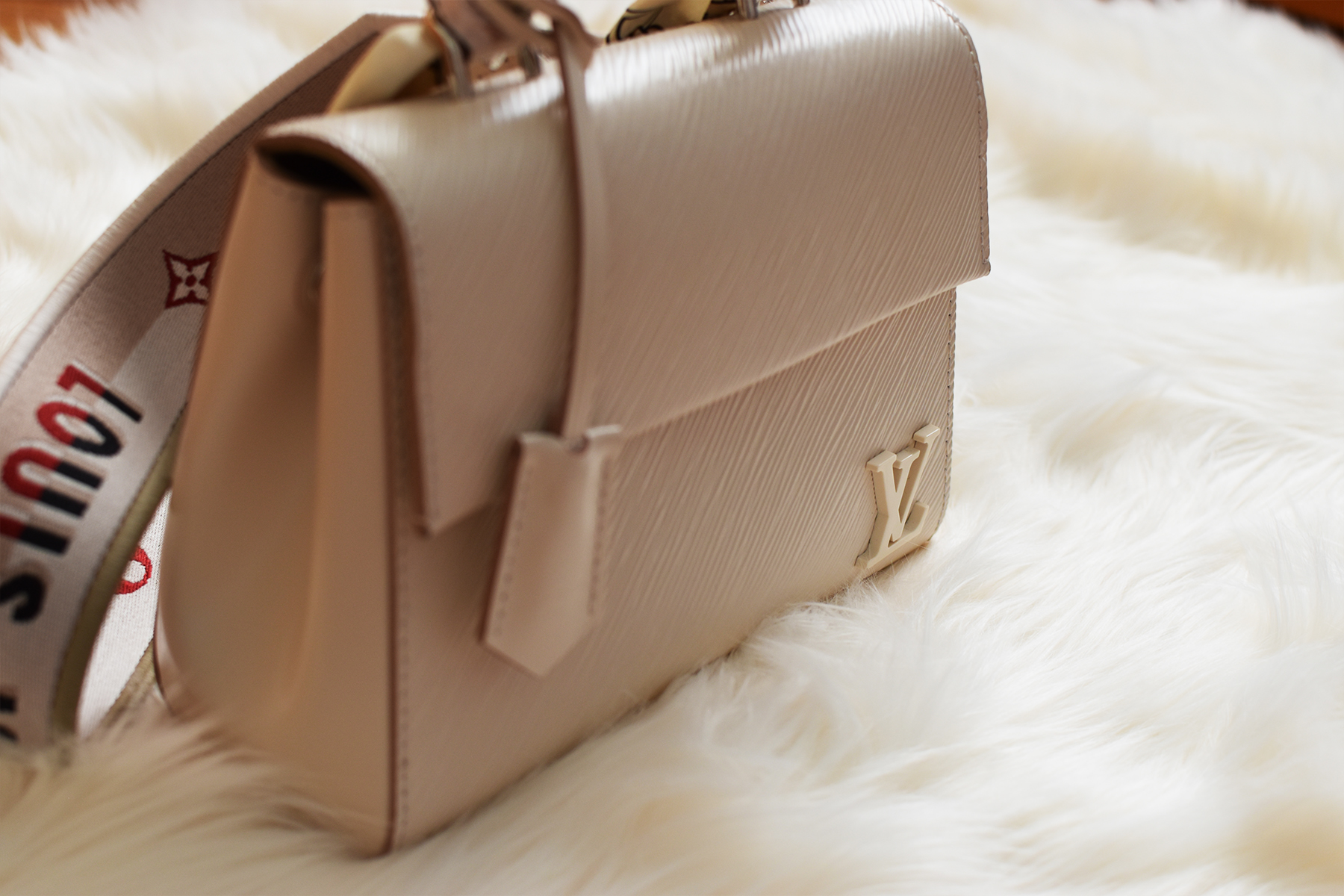 This bag can store more things than you initially think. I was able to put my sunglasses case, card wallet, key wallet, lipstick, and phone with some room to spare. This bag feels more organized than something like a mini tote (though, I'm looking for one of those next). I styled a bag with a generic twilly to protect the handle. Thankfully it is harder leather and not Vachetta.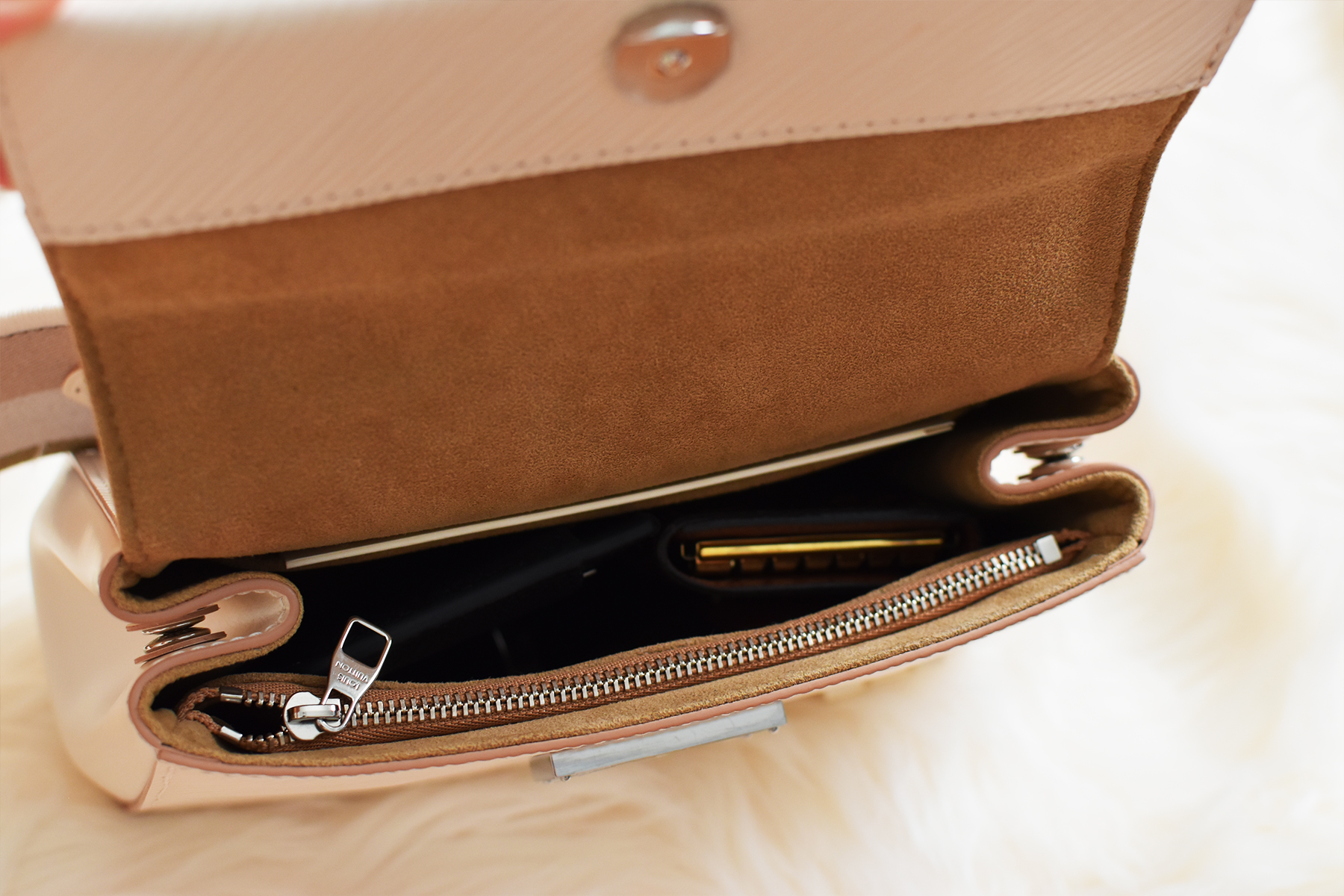 The Louis Vuitton Cluny Mini is more on the formal end for usage, you'd definitely want to take this out at a formal event without the strap. I've taken this bag for casual outings and didn't feel in place. Recently, I learned that there are bag hooks where you can hook the bag to the table, so you don't have to put it behind you on the chair or wear it all the time now. Definitely worth investing in a few if you have multiple bags! I also highly recommend using an Apple AirTag for your expensive belongings as well. Better to be safe than sorry! I've featured this bag on the blog a few times before – check out my Louis Vuitton Exhibition post!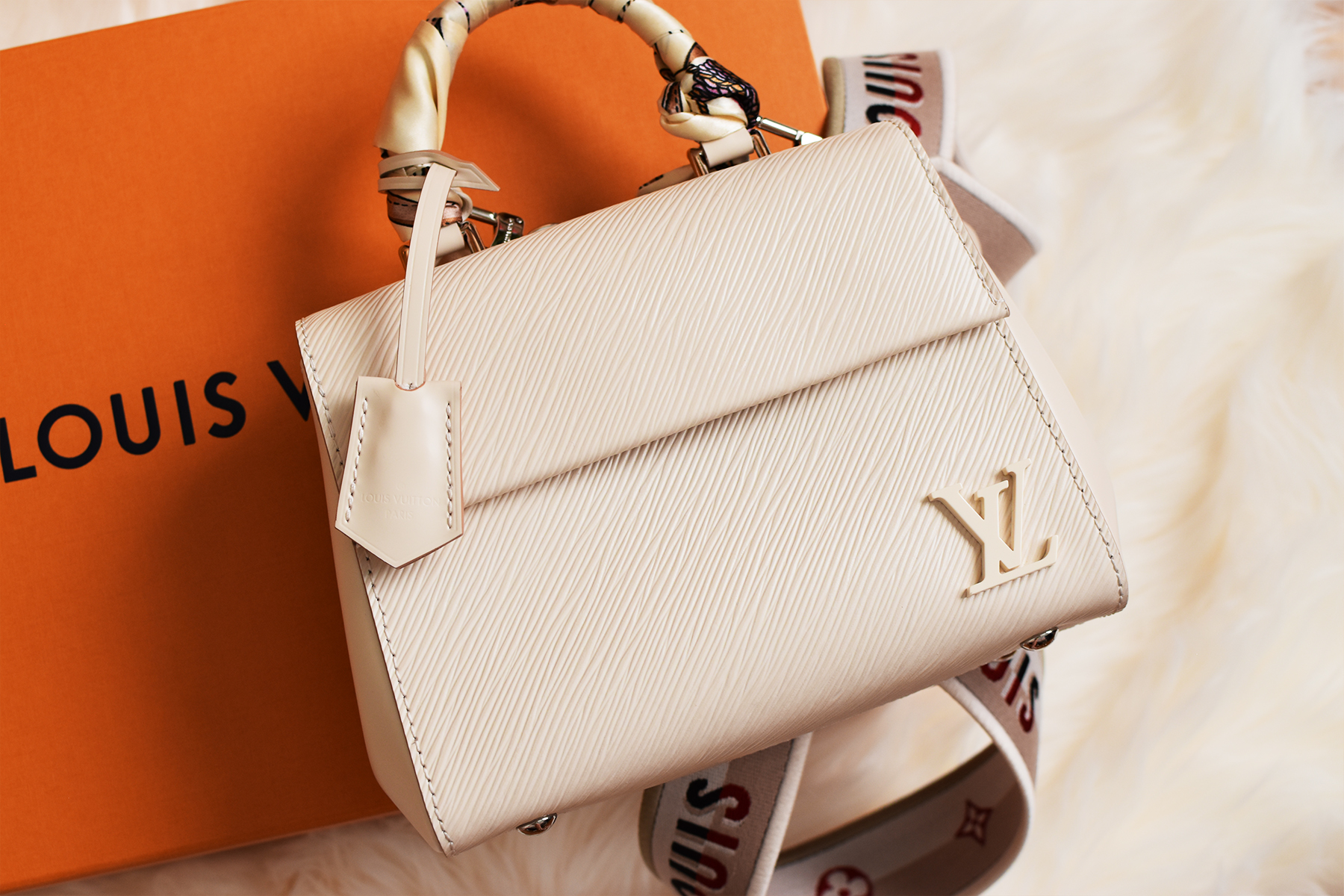 PS. Check out my Etsy store for the cutest stickers!