Louis Vuitton Bella Mahina
Last year, I went to Hawaii, not knowing I'd come back home with a new Louis Vuitton bag. I finally brought the Louis Vuitton Bella Mahina out of the vault and finally unboxing it for use.
Kind of an interesting story; I went to the Hermes store while strolling through Ala Moana. I've wanted the Picotin bag for a while, but the Associates would always tell me it was not available for me. That's fine. I walked over to Louis Vuitton, and Nic was so welcoming even though I initially wanted to look around. After looking at a few bags, one clicked with me; the Bella Mahina.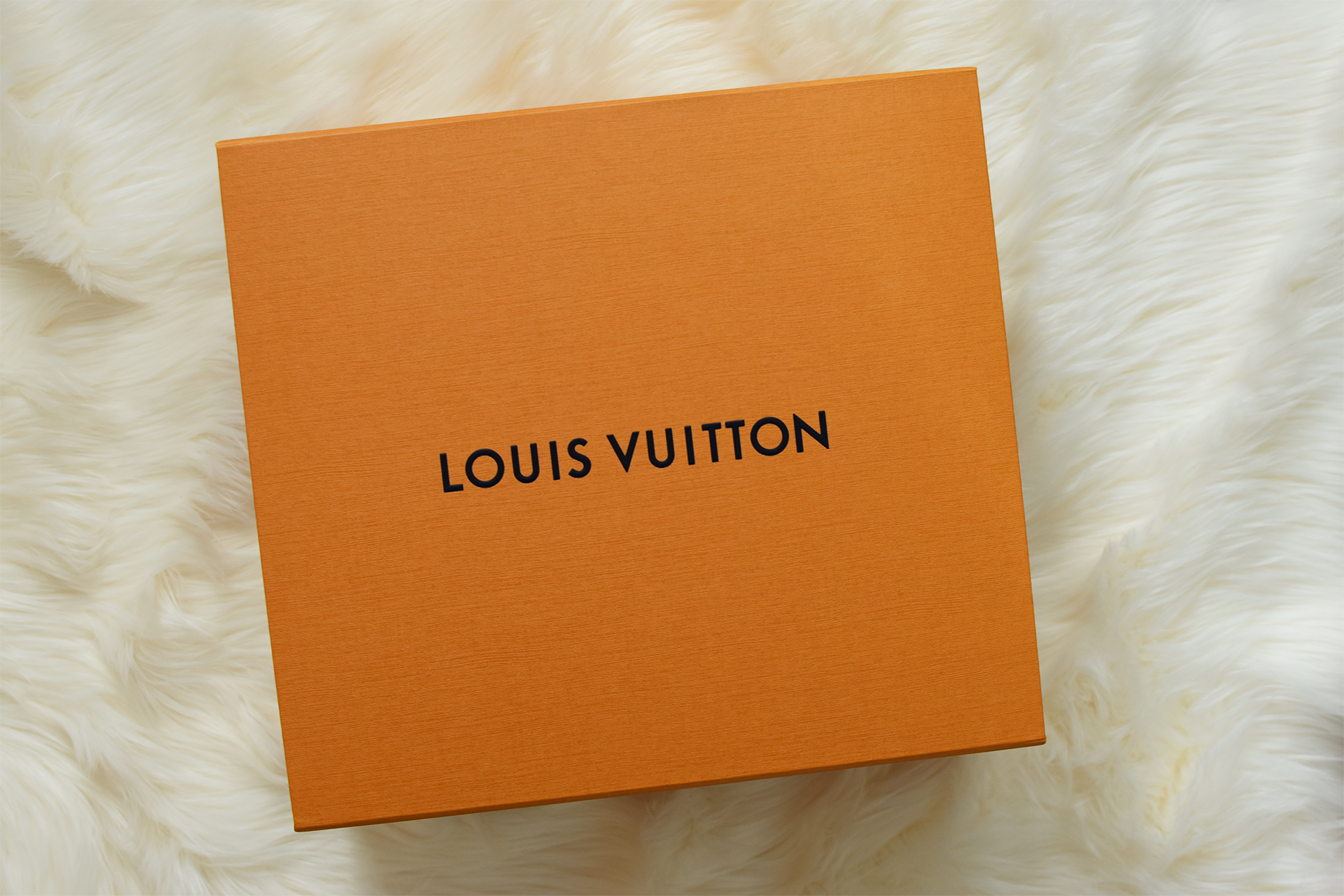 Per the Louis Vuitton website:
Louis Vuitton unveils the Bella bucket bag in Mahina calf leather with its perforated Monogram pattern. The bag's small size and the attached round coin purse, featuring a miniature version of the perforated Monogram motif on one side, make it modern, desirable, and trendy. The sophisticated leather and metal mixed handle associated with a removable leather strap brings versatility.
This bag checked everything I was looking for; a cute bucket bag that can fit enough things without it being a tote bag. I've been thinking about trendy vs. timeless bags. There are some designs that are obviously for a season, while others are for a lifetime. When I look for bags, I prefer something a bit youthful that I can carry for years.
My first bag was a monogram canvas. I've outgrown the monogram canvas a little, but it still has its benefits. It's very durable and easy to maintain. Although I love leather, this bag pays homage to the Louis Vuitton monogram design.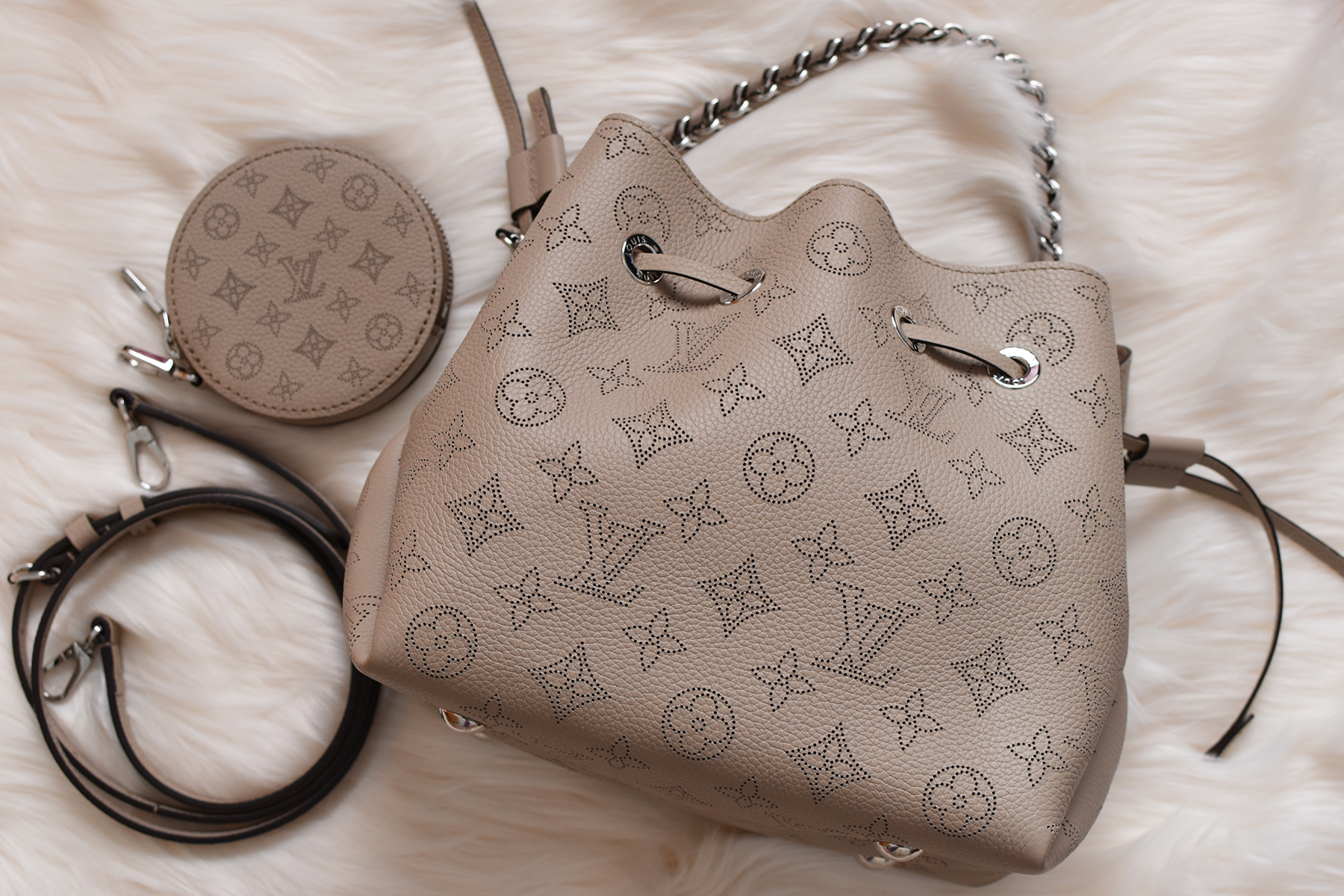 I love the detail of the bag. The shoulder strap features a braided chain; far classier than the Cluny Mini's strap. The bag also comes with a crossbody strap, and you can dangle the braided chain as a decor piece. As an added bonus, a coin purse is included. Even though I don't carry cash or coins with me, I can put small items like lipstick or even a few cards.
The bag features a monogram design that is lasered through the calfskin leather. There is no interior lining within this bag, so with the right lighting, you can see the monogram design shining through the inside. Drawstrings are added to the bag to close the opening.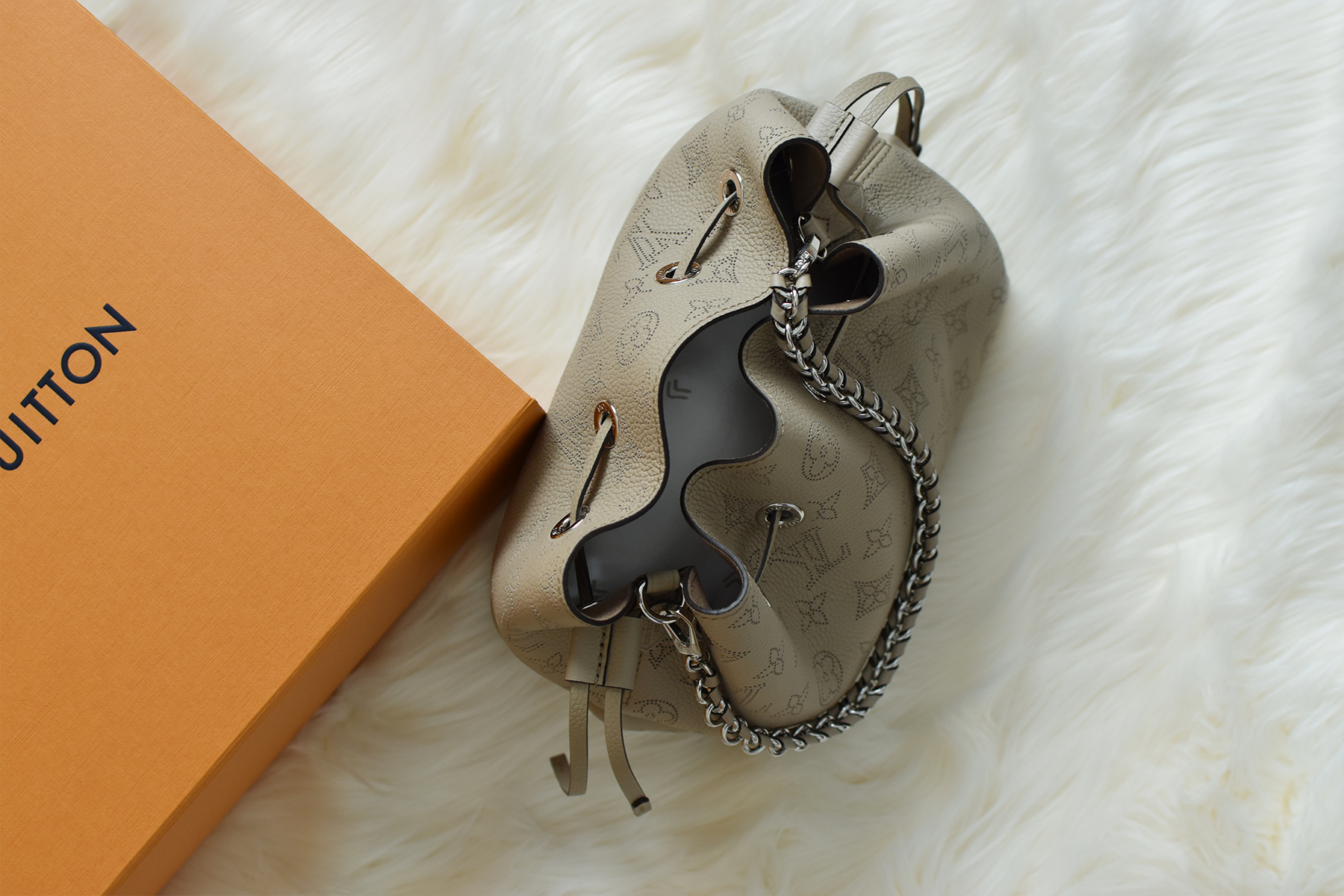 I usually recommend using a bag organizer. You can also make this work by using mini pouches. I never put myself at risk by dealing with compact powder that suddenly opened and spilled in the bag.
I didn't know that there is special pricing for certain brands and product lines in Hawaii. I am not sure why, but probably to compete with Asia's market. I went to Hawaii for the first time in 2017, and I was debating over a Kate Spade bag. In 2022, I went and bought a Louis Vuitton bag just like that. I'm thankful for all of the opportunities along the path that got me here today. Never forget your roots.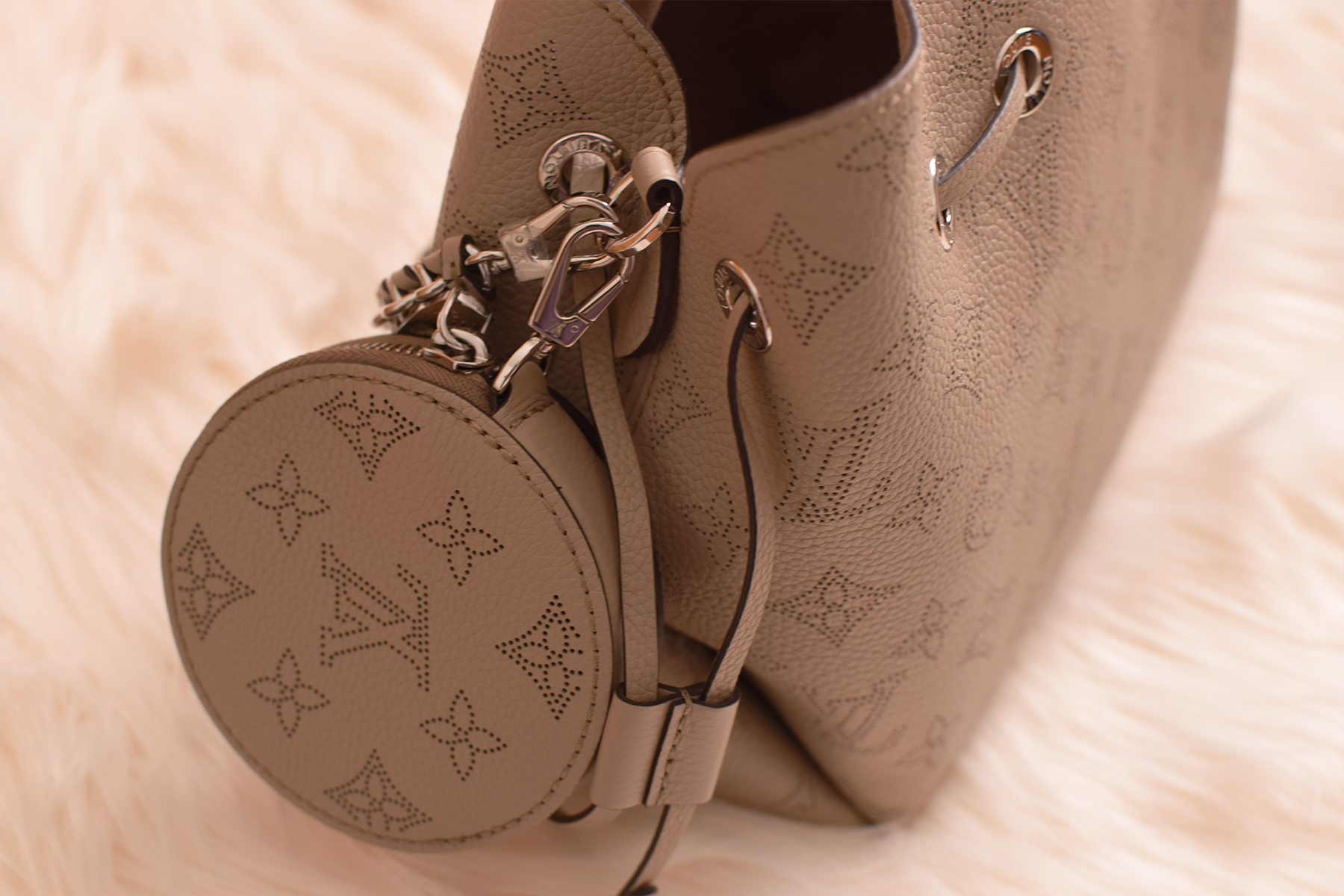 The Louis Vuitton Bella Mahina is gorgeous all around. I wouldn't recommend wearing this as a crossbody, even though there is a strap for it. I love tucking in the coin purse, pulling the drawstrings in to close the bag, and holding from the braided strap. Bucket bag activities.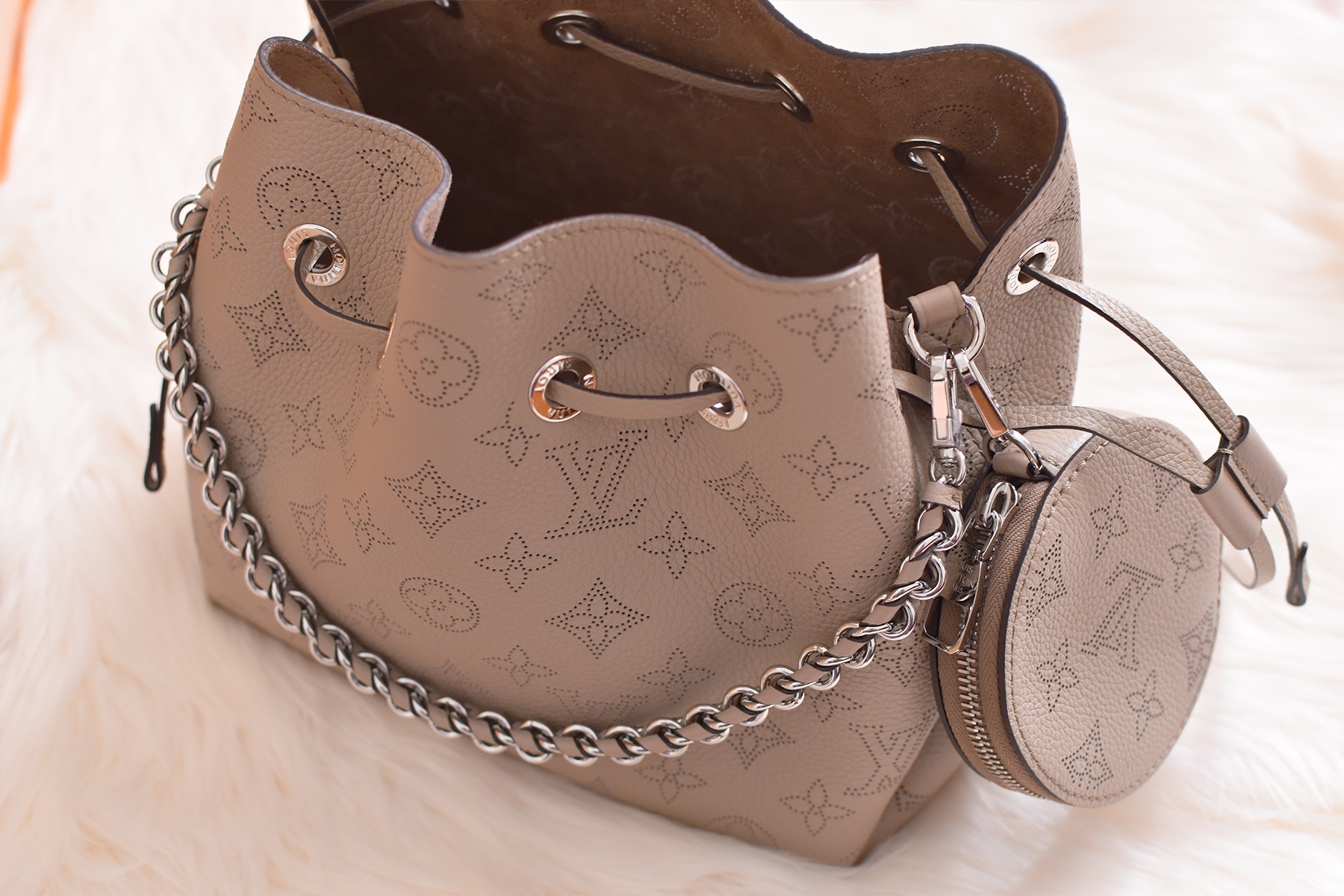 PS. Check out my Etsy store for the cutest stickers!