200 Trunks, 200 Visionaries: The Exhibition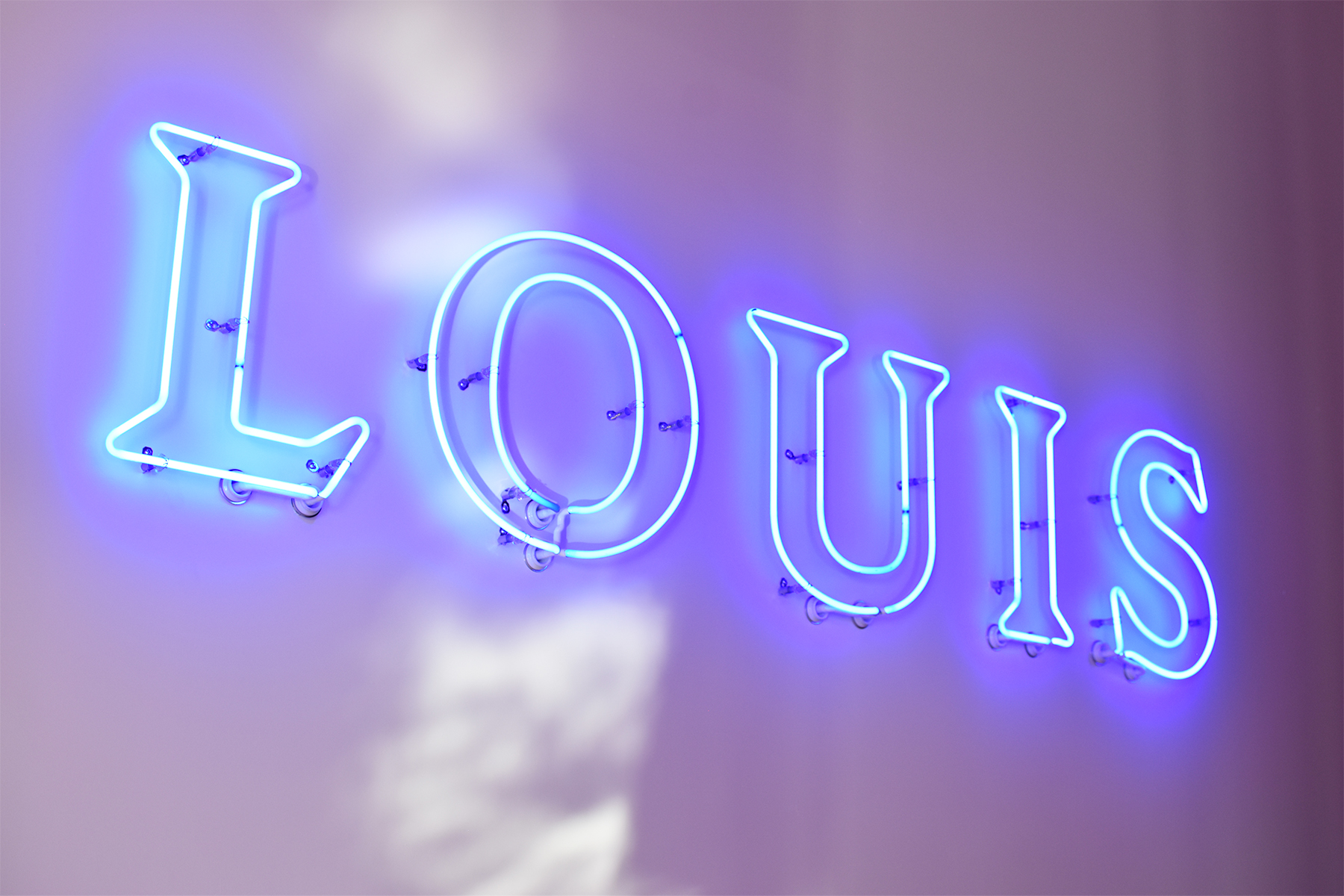 In celebration of Louis Vuitton's (the founder) 200th birthday, Louis Vuitton set up an exhibition in Beverly Hills, California, featuring trunks designed by artists around the world. Louis Vuitton was originally famous for its revolutionary rectangular design trunks, which at the time in the 1800s, people were using rounded-top leather trunks. This allowed luggage to be stacked on top of each other during voyages. What a way to save space! The brand expanded its offerings to handbags, fashion, and other home goods over the decades.
When it comes to designer goods, it's up to the person if and how they want to sport them. Years ago in college, I was a huge Coach fan. I eventually earned enough money to justify the Louis Vuitton lifestyle. I wouldn't judge someone by their belongings. I've seen wealthy people who don't care for designer goods. Buy and wear what you want. You do you, boo.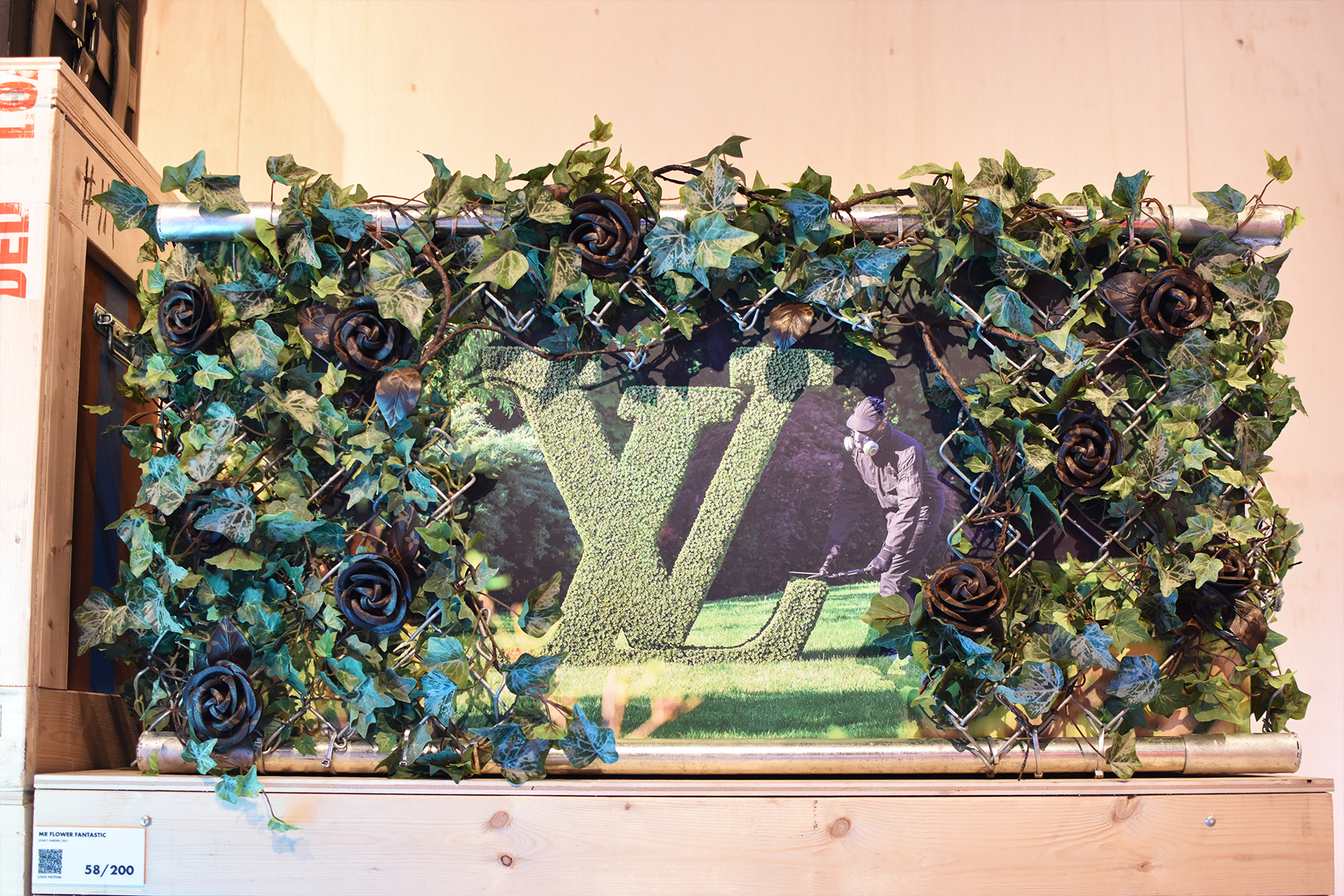 The Beverly Hills Experience
Even though I live 15 miles from Beverly Hills, it is a one-hour trek to that side of town. If you're there for the old-money ambiance and to see what Beverly Hills offers, you're in the right place. The few times I've been to Beverly Hills, I didn't see any celebrities. Or maybe I wasn't paying attention. Parking isn't bad at all if you go to the large structures. Personally, it is not my vibe because I'm more of a Newport Beach kind of girl.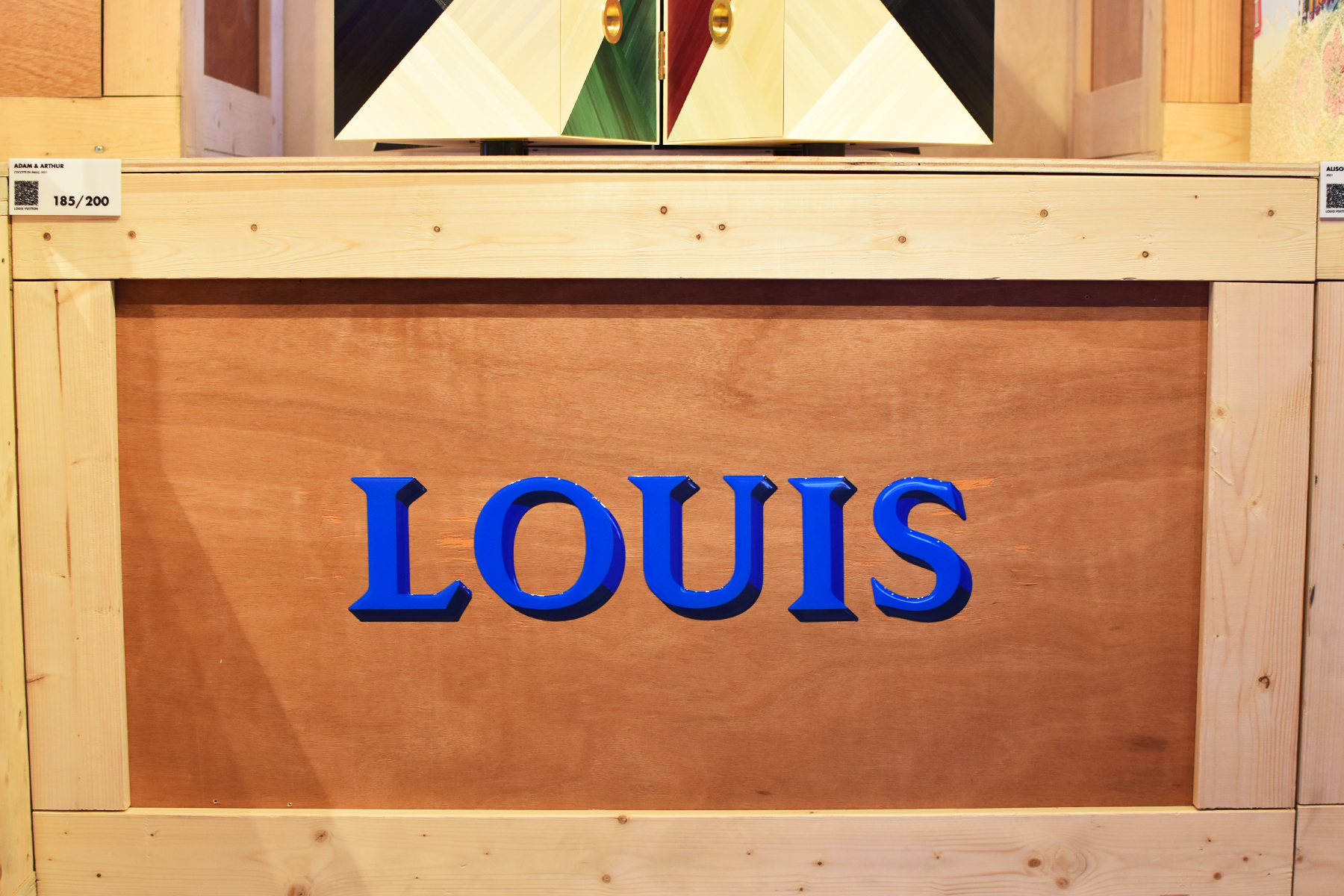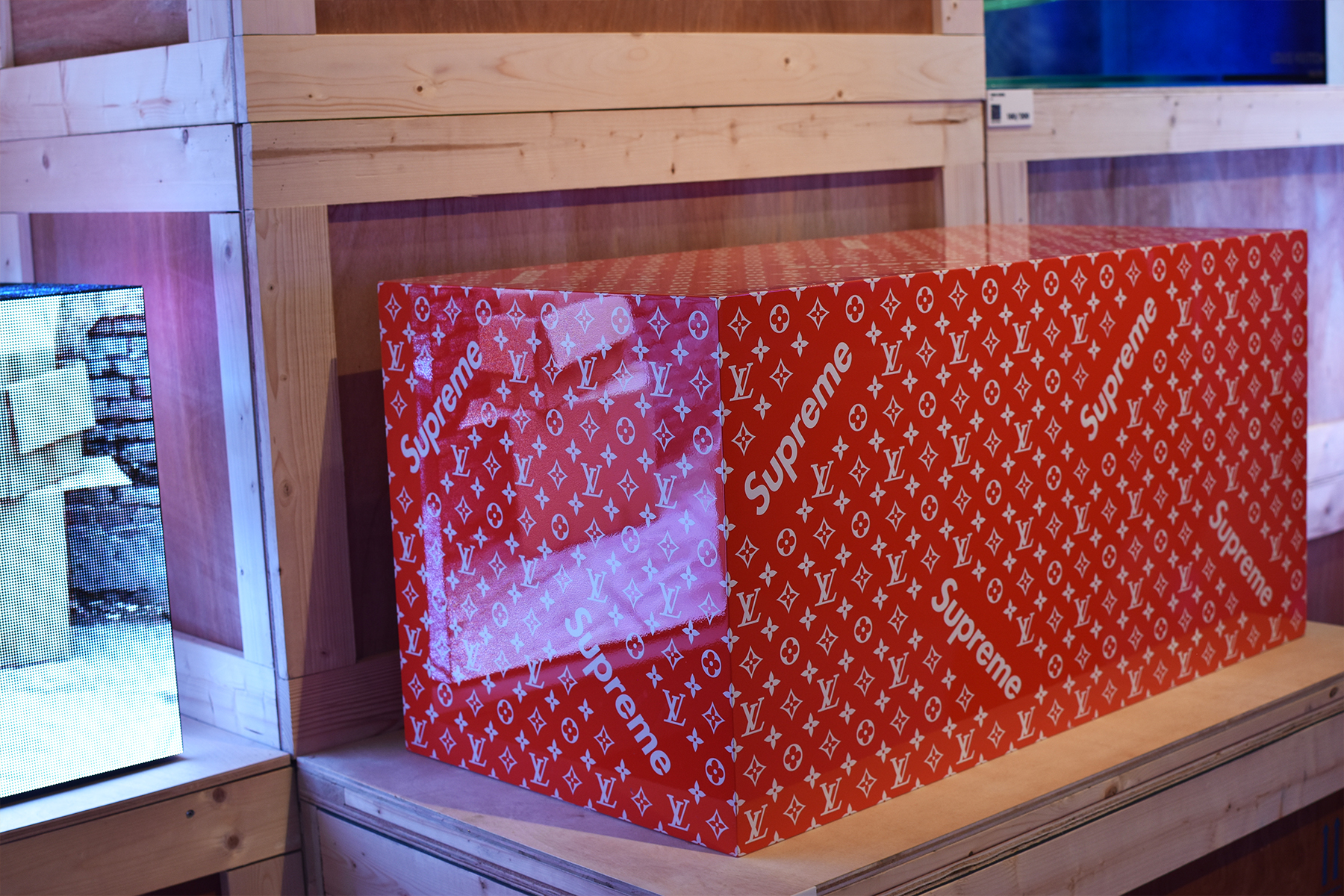 The Exhibition
The exhibition runs from July 29, 2022 to September 6, 2022. Admission is free but based on availability. Your best bet is to reserve your entry online. There are lots of photo opportunities, and try not to touch anything out of respect.
It takes about an hour to go through the whole exhibition. There are many rooms and themes throughout the entire venue. You'll see the iconic monogram being sported in different ways.
One of the coolest rooms featured a Louis Vuitton trunk converted into a jukebox giving major vintage vibes. A family bought a Louis Vuitton trunk at the flea market for less than $3 in the 1970s – it turned out to be a real Louis Vuitton product. It's crazy that a Louis Vuitton bag cost $150 in 1979. Fast forward 40 years later, that same bag is being sold for $1500.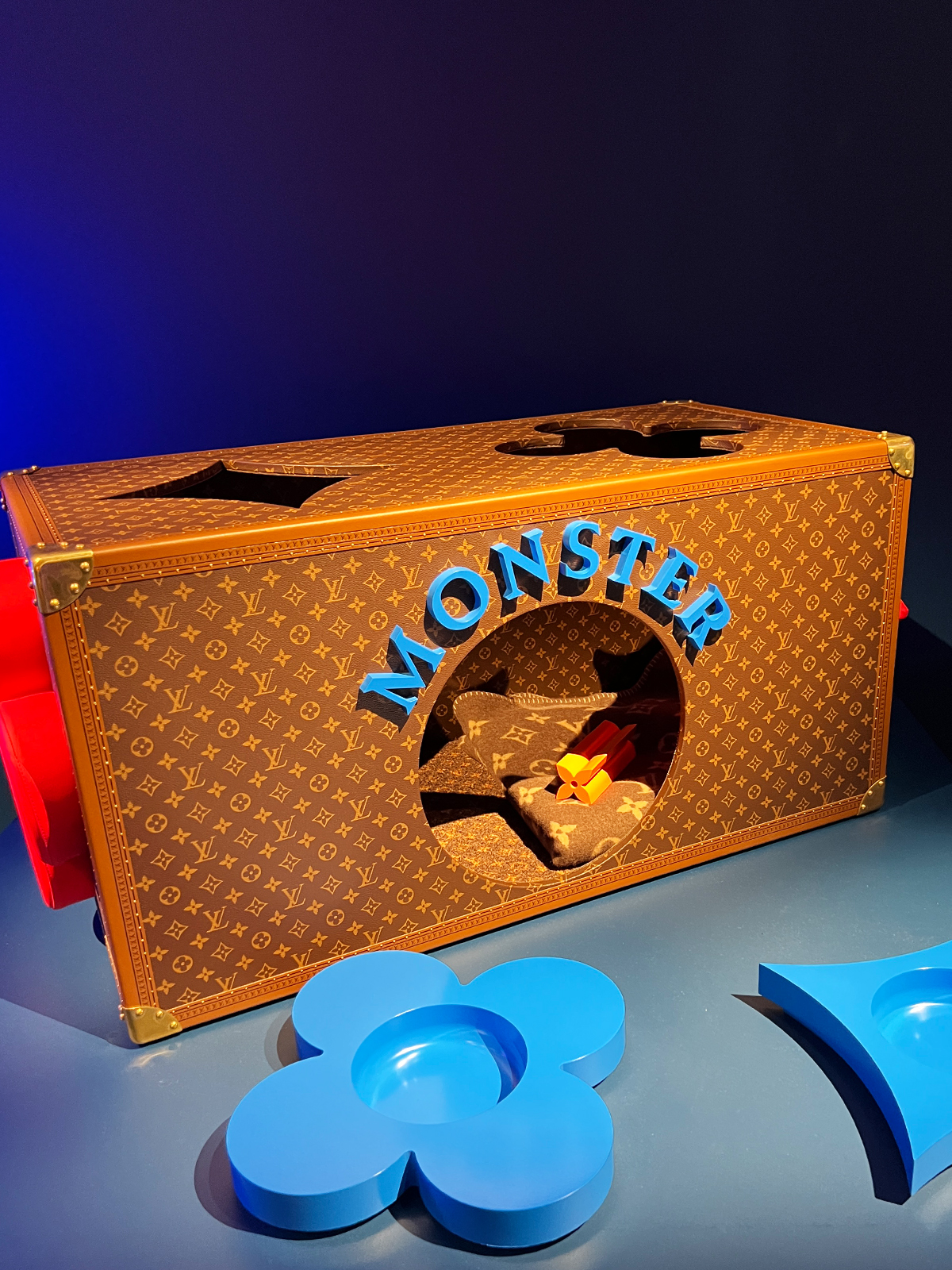 My favorite is Monster's Playhouse. What a bougie lounging area for a pet!
The best thing about this exhibit is that you can learn more about the story behind each item online. There is a story behind everything, whether someone is a world yoyo champion or designs representing Louis Vuitton's journey (i.e. the snake trunk).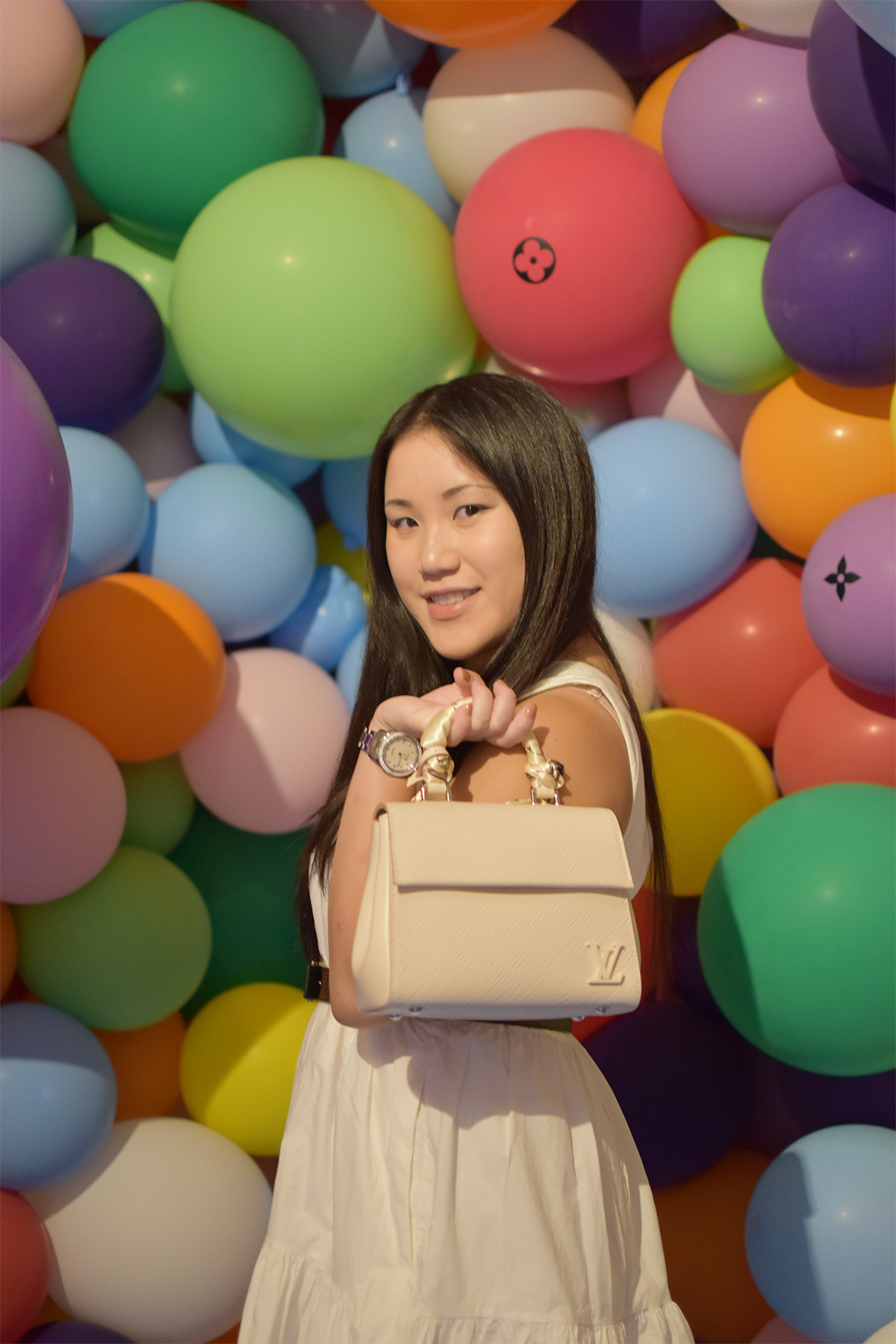 Going to the exhibit, I knew I had to sport some Louis Vuitton goods. I bought out my latest Louis Vuitton Cluny Mini.
There is a gift shop at the end of the exhibit featuring Louis Vuitton accessories. If you're looking for books, fragrances, home decor, or even a tote bag, this is the place for you. I ended up buying a "LOUIS" tote bag for $45, which I joked that it's the cheapest authentic Louis Vuitton bag out on the market. I wanted to be a bit extra, but that was definitely unnecessary. You do you, boo. Just as I do me.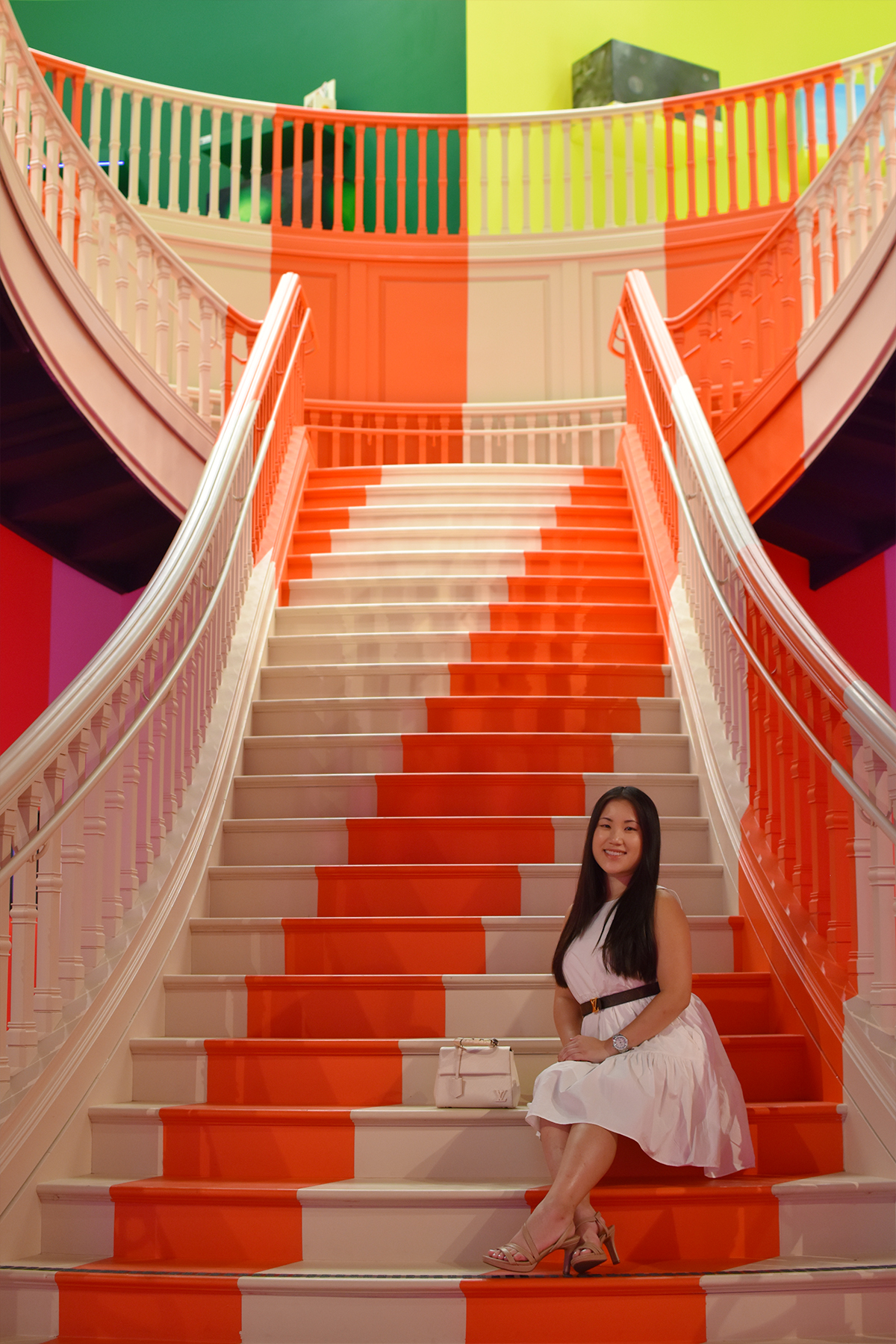 Louis Vuitton Exhibition
468 North Rodeo Drive,
Beverly Hills, CA 90210

PS. Check out my Etsy store for the cutest stickers!