Waikiki Travel Guide
Aloha, Waikiki. It is a pleasure seeing you again.
Stay: Hilton Hawaiian Village
I finally took personal time off and traveled to Waikiki in Oahu, Hawaii, for a few days. I stayed at the Hilton Hawaiian Village and was at the Ali'i, their best luxurious beachfront resort. There is nothing like sleeping and waking up to the literal sight of the Pacific Ocean. Within the Ali'i tower, you have an exclusive pool, and your feet can dip into the ocean within 1 minute of walking. I remember walking past this resort many years ago. I finally made it!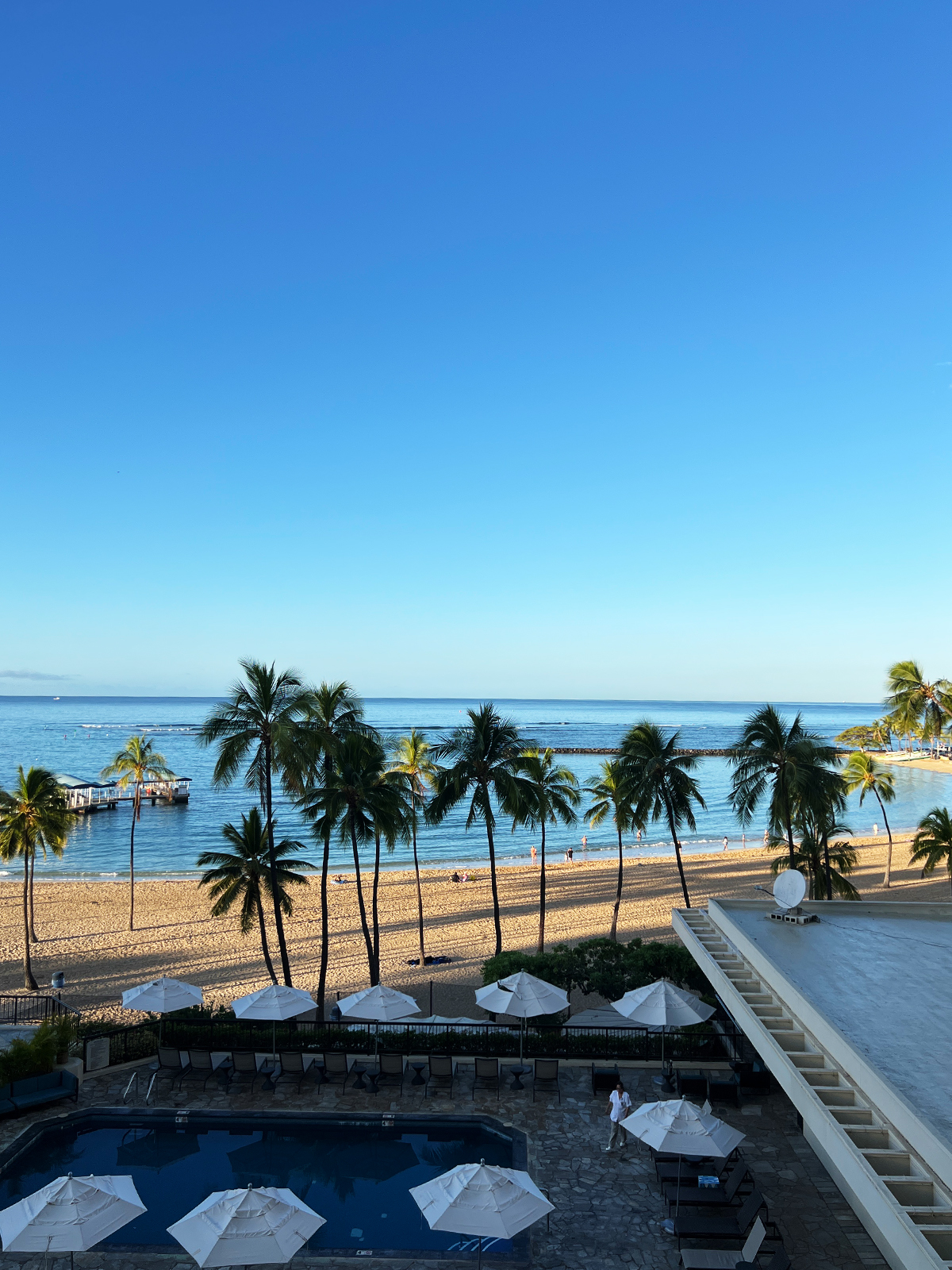 Shopping
The best of Hawaii is its 4.5% sales tax (compared to Los Angeles' 10.25%). If you're looking into certain luxury pieces, you might find some luck with discounts. I'm guessing some brands are trying to compete with international markets, which is why Hawaii has special pricing. Whatever the reason is, a good excuse to take a trip out to Hawaii!
Ala Moana Center
This is the biggest outdoor mall with almost 400 stores, ranging from $ to $$$$$ shops, restaurants, and more. Ironically, my first stop was Foodland, Hawaii's supermarket chain. This gave me major Whole Foods vibes – I've been craving their poke for years. I got over that really quickly. You can spend hours walking through the mall, whether you're looking for something simple at GAP, or want to be a bougie and have some coffee at Dior Cafe.
Of course, I quickly got rejected at Hermes and then was treated like VIP at Louis Vuitton right across. Forget playing the Hermes game, my loyalty is with Louis Vuitton. Yes, I returned to the mainland with a baby I didn't plan for. My Hawaiian love child.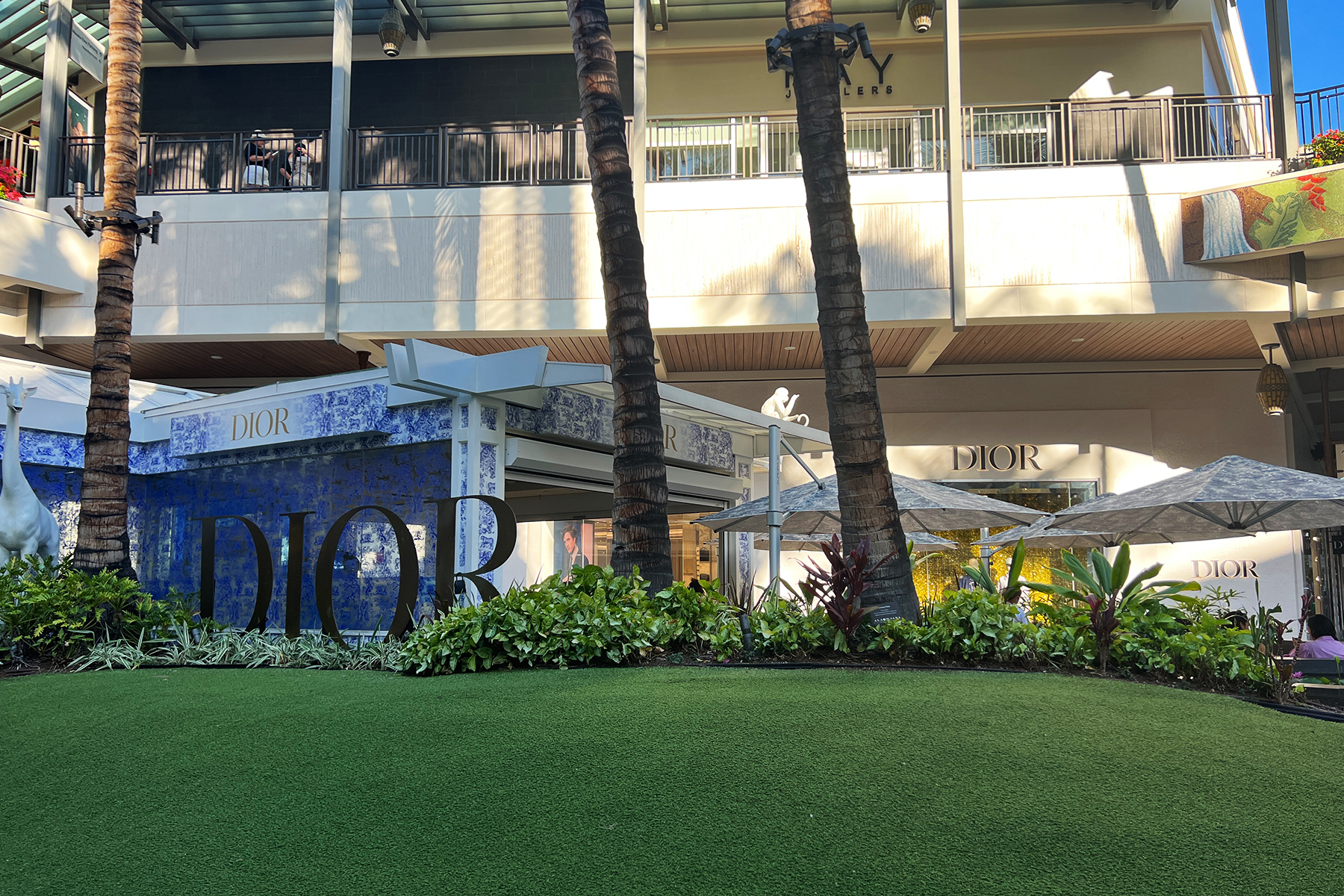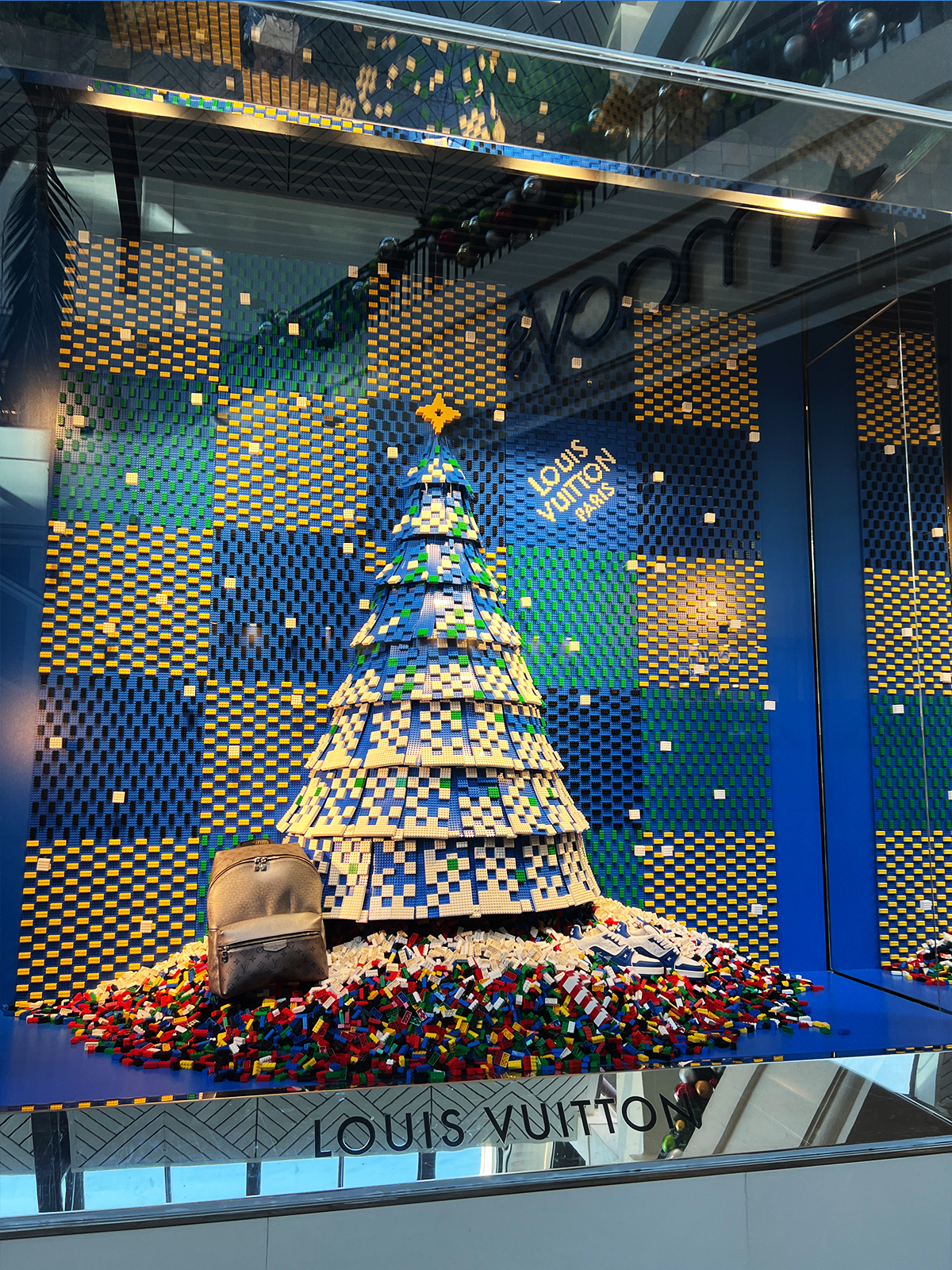 Royal Hawaiian Center
This is the boulevard of shops… Like of like the idea of Rodeo Drive, but 1000x better. Yes, there is Chanel, Cartier, Hermes, Louis Vuitton, and Tourneau (for the watch… presi plain jane – ASAP Ferg). Additionally, there are a ton of mom-and-pop shops if you're looking for Hawaiian merchandise! If you're looking for Hawaiian-style dresses, there are a ton of shops, ranging in the $20 range ($8 range for sarongs). A lot of the major stores can also be found at the Royal Hawaiian Center.
Coming back to this area after 5 years, I didn't realize how much I have changed. 2017 Nancy was trying to haggle for a Kate Spade bag. 2022 Nancy had the audacity to walk straight to Hermes, asking for the Picotin bag.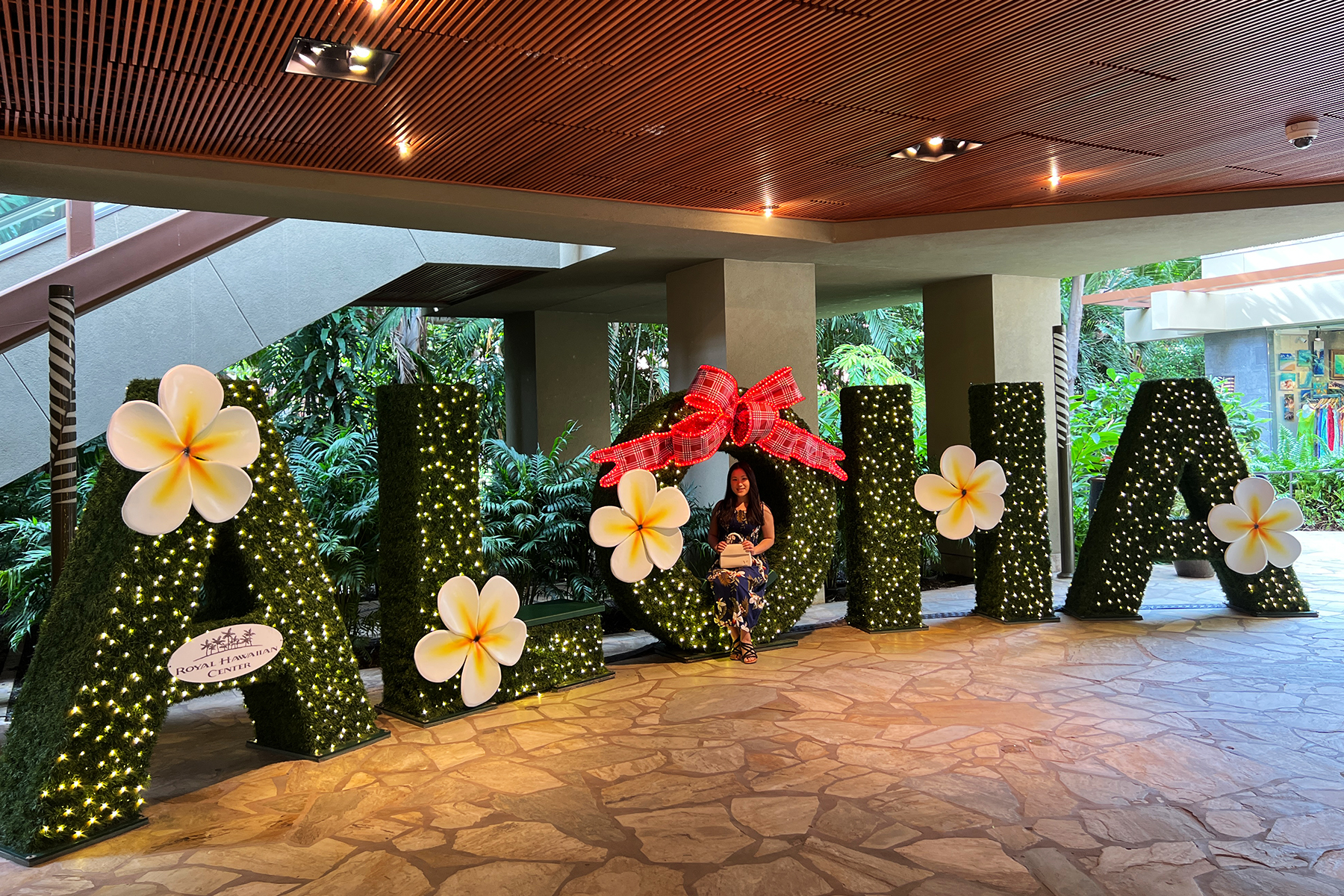 ABC Stores
For some reason, I didn't notice ABC Stores the last time I was here… This was my go-to place for snacks and drinks. Forget 7/11, you can find the whole kitchen sink here, whether it's Hawaiian apparel, snacks, meals, alcohol, etc. I was living for their spam musubi and $2.99 can of beer! If you multiply that by a 6-pack, of course, it's very expensive. I'm all for this convenience store!
Waikiki Beach
The best part about this trip is that I could go to Waikiki beach multiple times a day. I'm usually in the ocean water at 7am, go attempt a poolside tan upstairs at 9am, then be back at the beach at 3pm. In between, I'm doing other activities. I love that for November, the water isn't freezing. Going for those sunset strolls down the beach is something else. If not, I'd be on my patio looking at the ocean.
Bring a hat, the sun rays are no joke. Don't pack sunscreen – buy it at ABC Stores. It almost costs the same and is hassle-free. You're trying to get a tan, not a burn.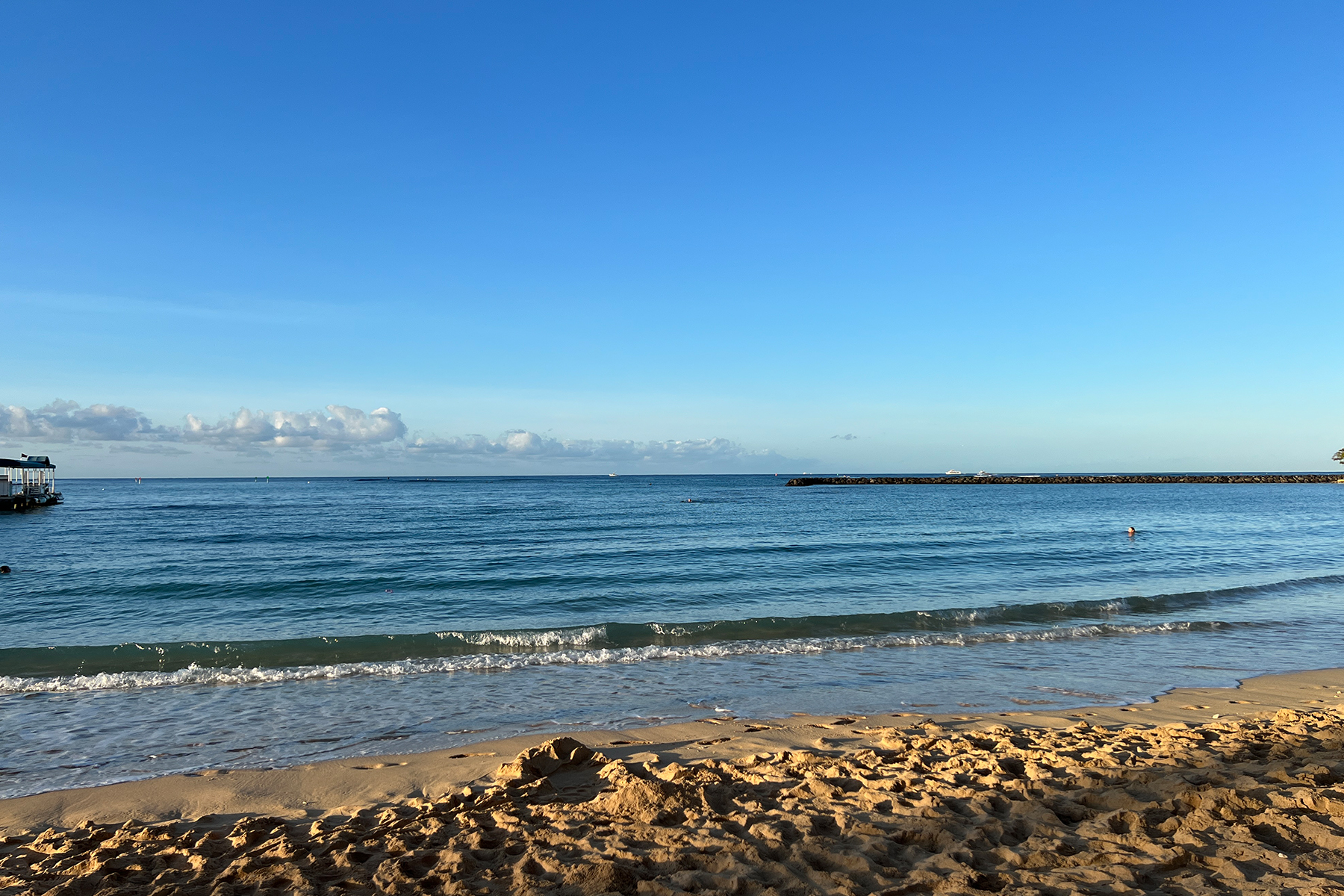 Safety
I would never walk on the streets of Los Angeles by myself unless I have to for whatever reason. Even then, I'd be nervous and feel uncomfortable. In Waikiki, I was walking everywhere; Ala Moana; Royal Hawaiian Center. I mean, locals still warn to only walk when its bright out because it can get sketchy at night. I wasn't obvious and made myself a target by walking a mile back with a Louis Vuitton shopping bag. I brought my Tumi Just In Case bag and was very incognito about my activities.
Fashion
I brought so many clothes that I didn't even wear. I suddenly decided to be very basic and bought a couple of Hawaiian dresses. I'm amazed that there is only one size for these dresses because they STRETCH. How smart! I never needed a jacket outside of the airport. PS. Wearing a sarong over your bikini at the beach is IT!!!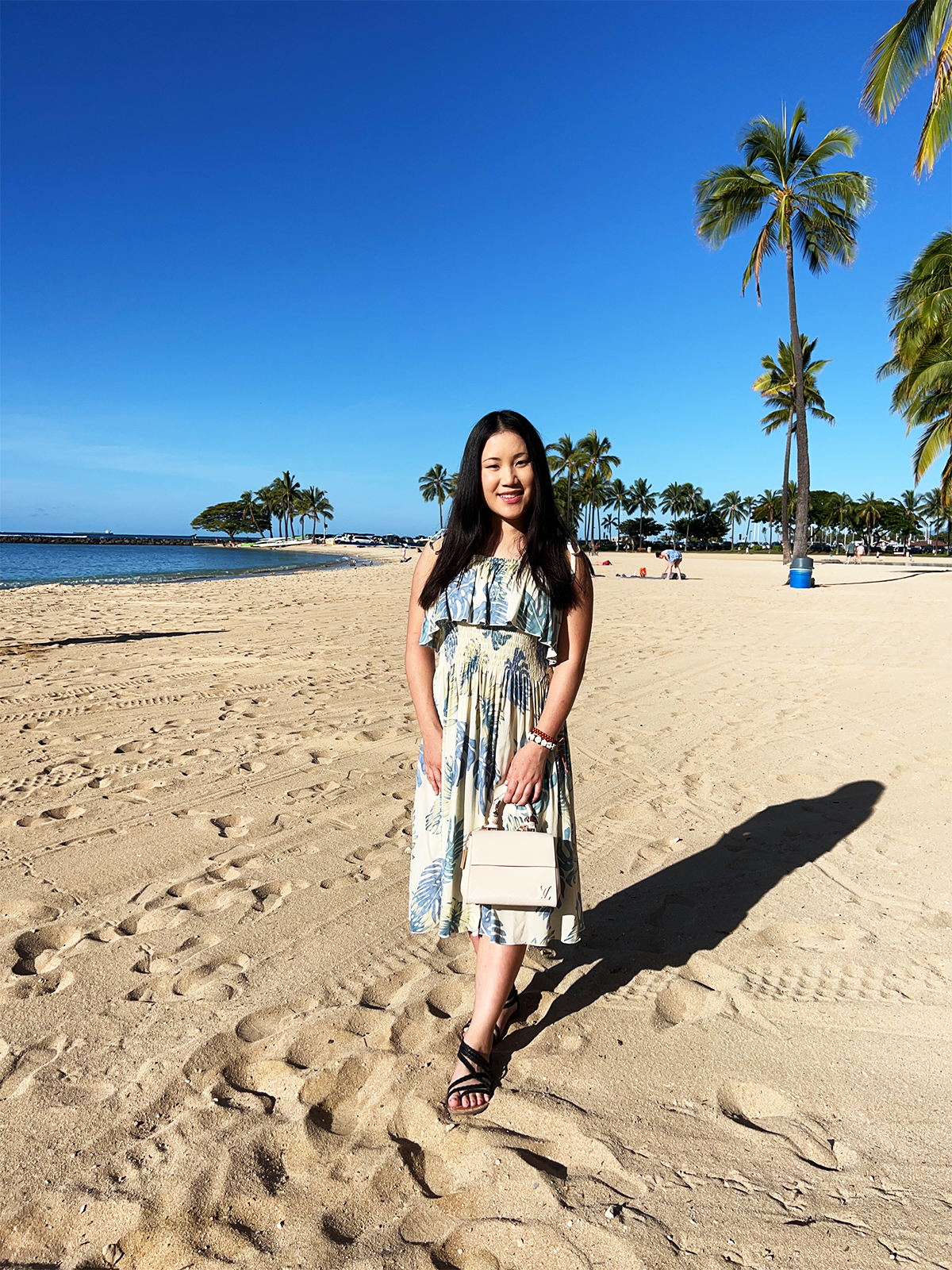 Until we meet again; A Hui Hou