Waikiki Food Guide
When it comes to foodie adventures in Waikiki, there are plenty of options. Hawaii's cuisine has a heavy influence from the Japanese culture. On top of that, you have the traditional Hawaiian meals like Loco Moco, Kalua Pork, etc. Even Hawaii's McDonalds have their own special menu that includes a spam, Portugese sausage, eggs, and rice platter for breakfast. Although it was tempting, I wasn't craving for a 750cal meal that early in the morning. With the limited appetite I had, I made the most out of my experience outside of eating spam musubi.
Katsumidori
Although Hawaii is known for their poke, I am more of a nigiri/sashimi type of girl. I was looking for an omakase experience that is a walking distance from my hotel. I ended up going to Katsumidori Sushi at the Prince Waikiki Hotel. This was just a 10 minute stroll from my hotel. It is recommended that you have a reservation because people are already lined up before their 5:00PM dinner opening.
I ordered the Yokozuna, which is the 14pc nigiri + 1pc handroll set, as well as a piece of amaebi and seared salmon nigiri as a la carte… Only to find out it was included in the main course. Nothing wrong with having more. I was amazed at the Katu Sea Eel Ippon (slime eel) that was included in the set. I usually joke about the rice ratio, but this takes the cake.
I really enjoyed the selection. The price was more than fair, probably better than what I could find in Los Angeles. I'm always adventurous when it comes to sushi. It's good to try things once to deduct whether you're game with it. Yellowtail still takes the cake for my favorite fish.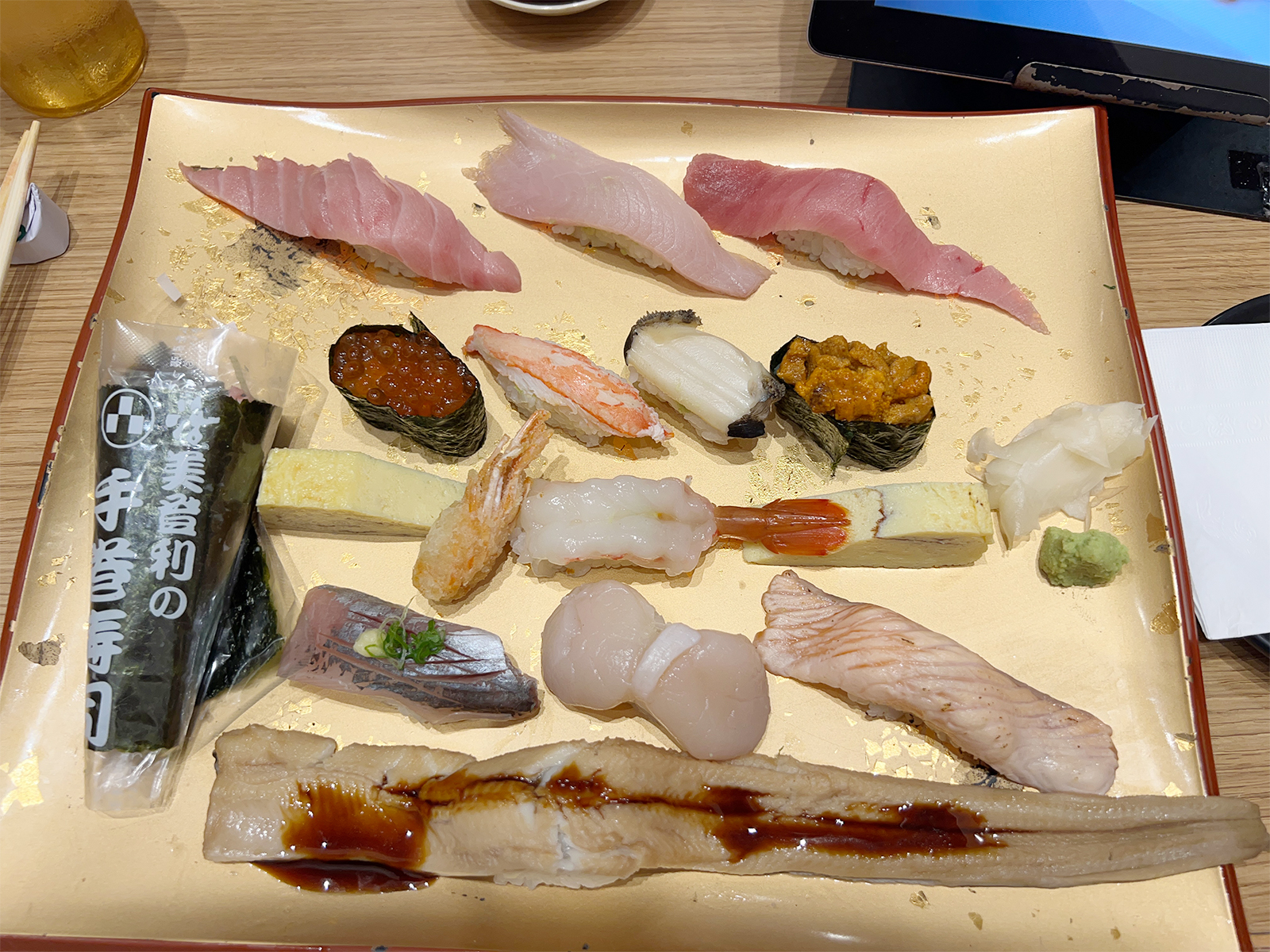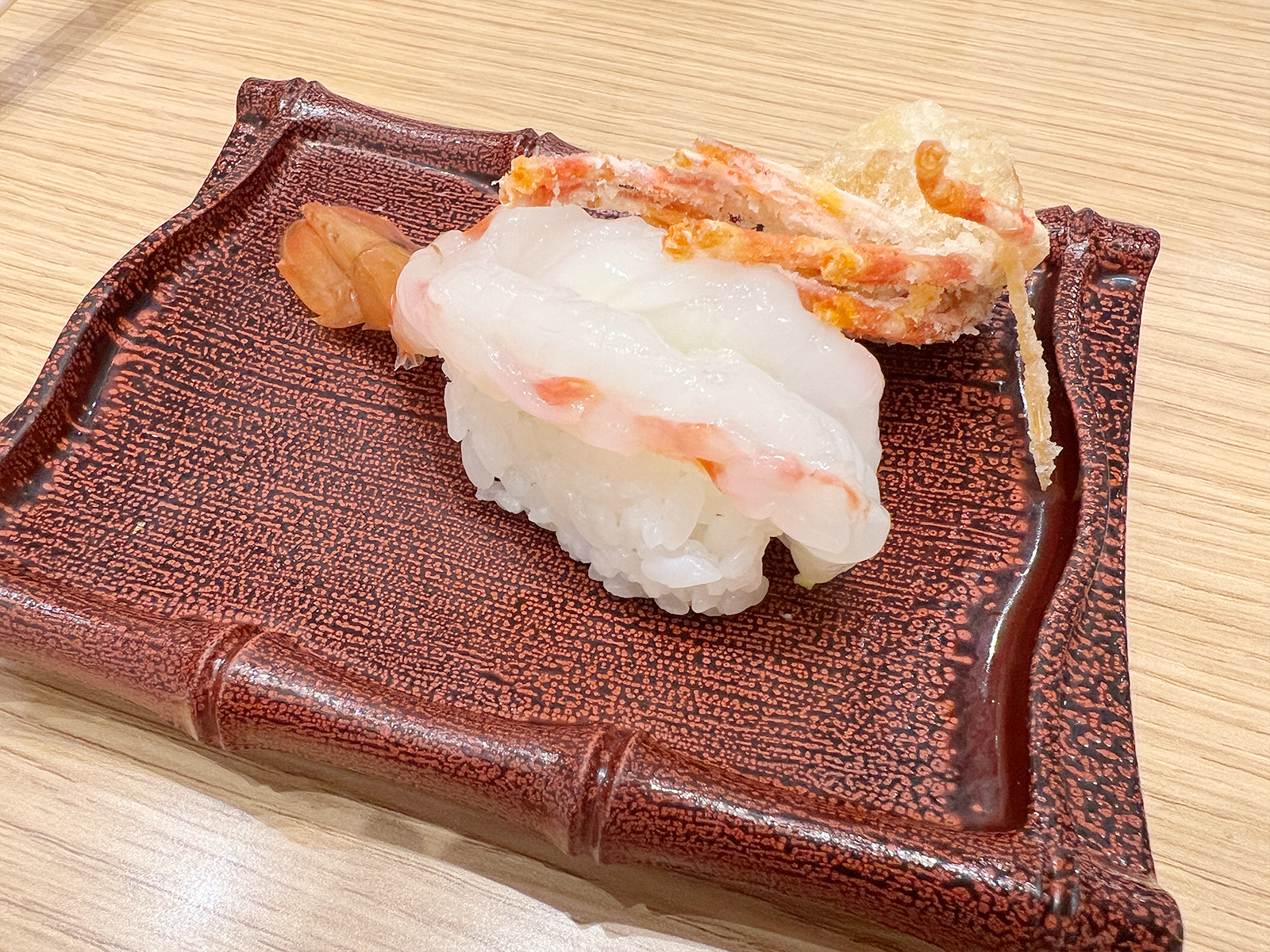 Musubi & Bento Iyasume
This little shop specializes in spam musubi, onigiri, and bento boxes. I stumbled upon it by accident while walking around Waikiki at 9am. There is a huge selection and it's pretty affordable. I think I paid around $4 for an eel spam musubi. I wanted to try an onigiri but I misred the label. I thought it was $13 but it was really $3. Next time?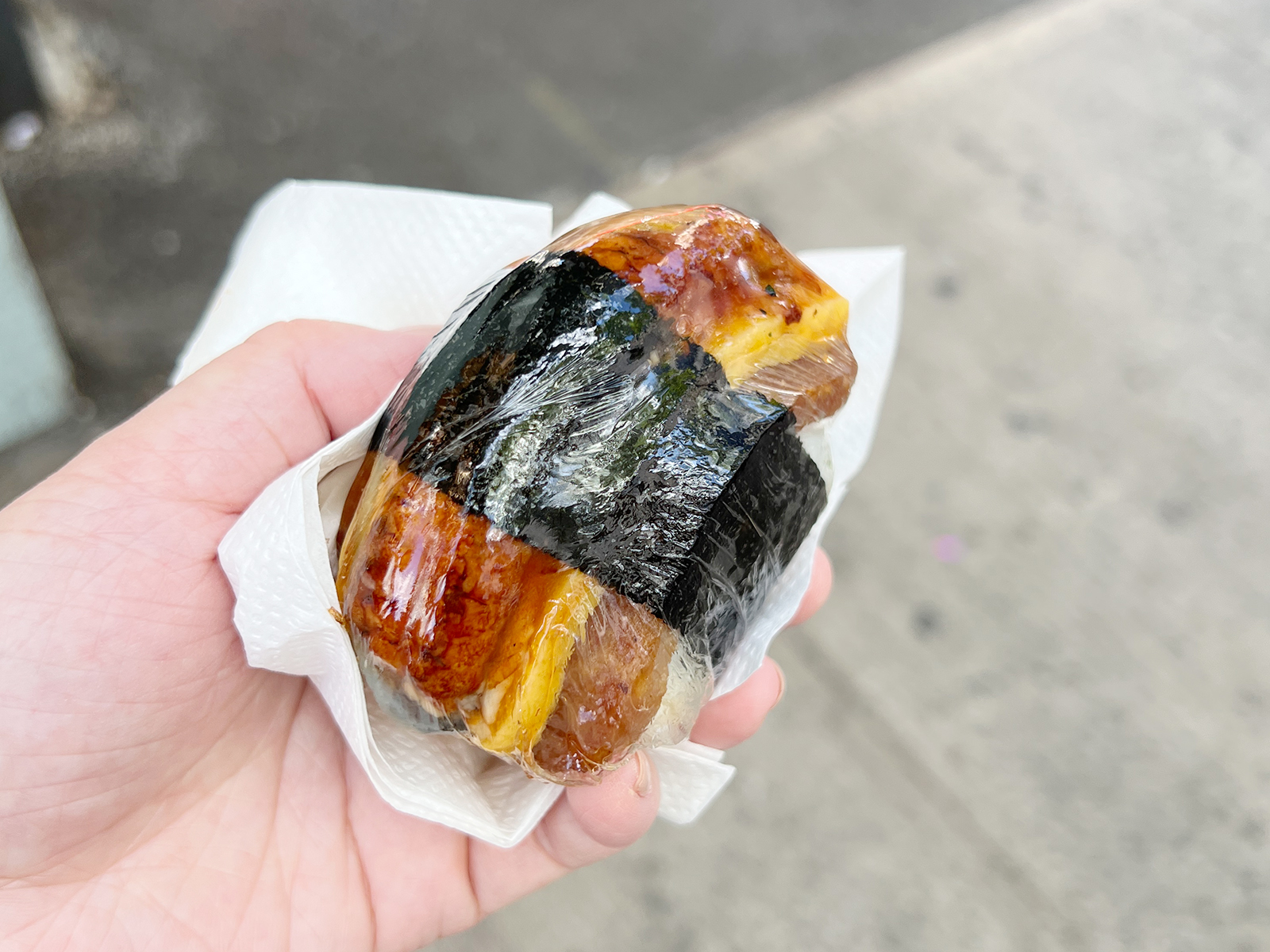 Restaurant Suntory
I wanted to eat beef for lunch around the Royal Hawaiian Center. I ended up going to Restaurant Suntory, which is based on the actual Japanese Whisky company. I love Suntory but felt like it was too early to drink at that time. This felt like a hibachi experience because if you order off the non-kitchen menu, the chef rolls up with a cart and cooks in front of you. It was a cool experience. Definitely recommend ordering family style.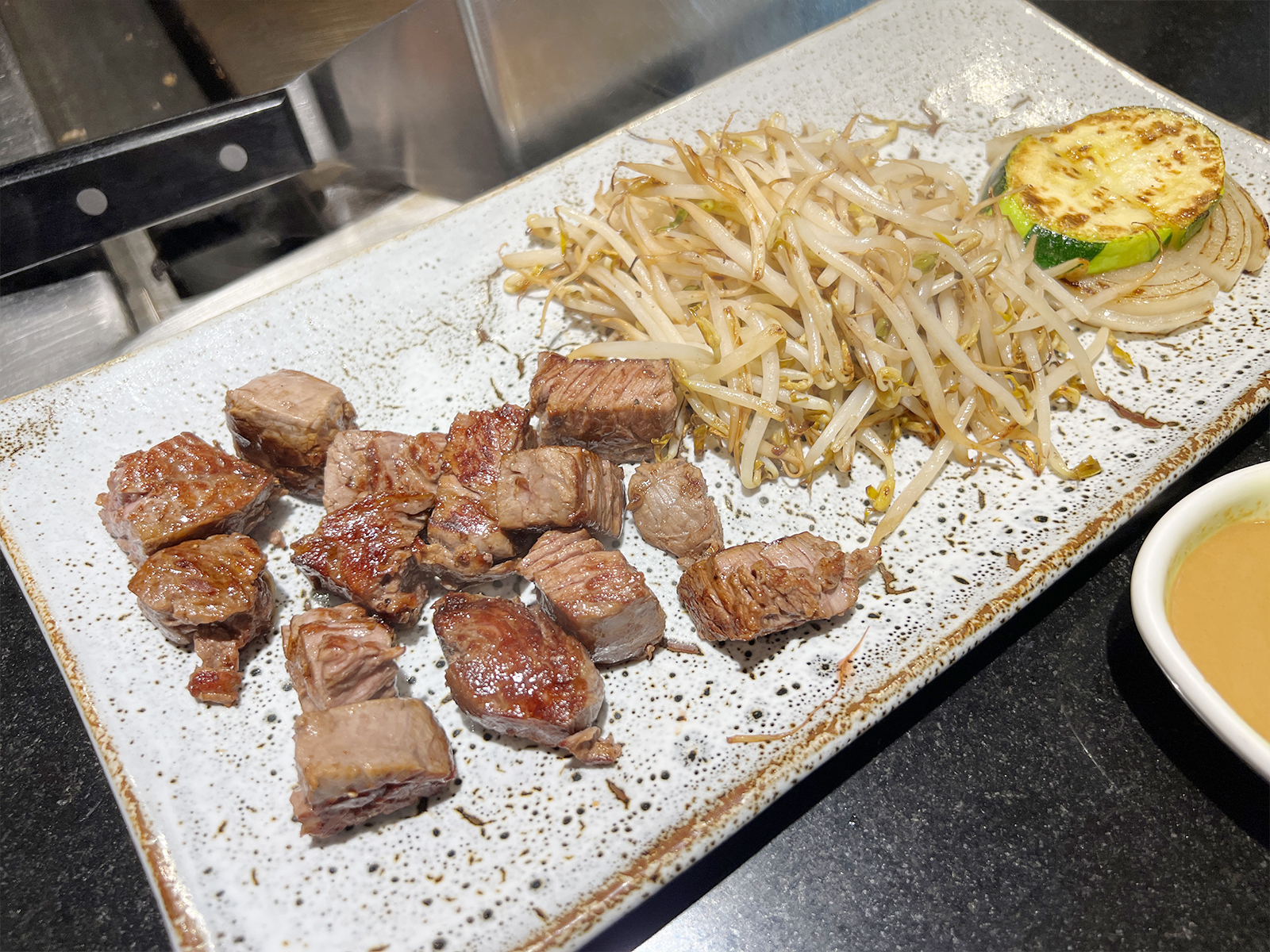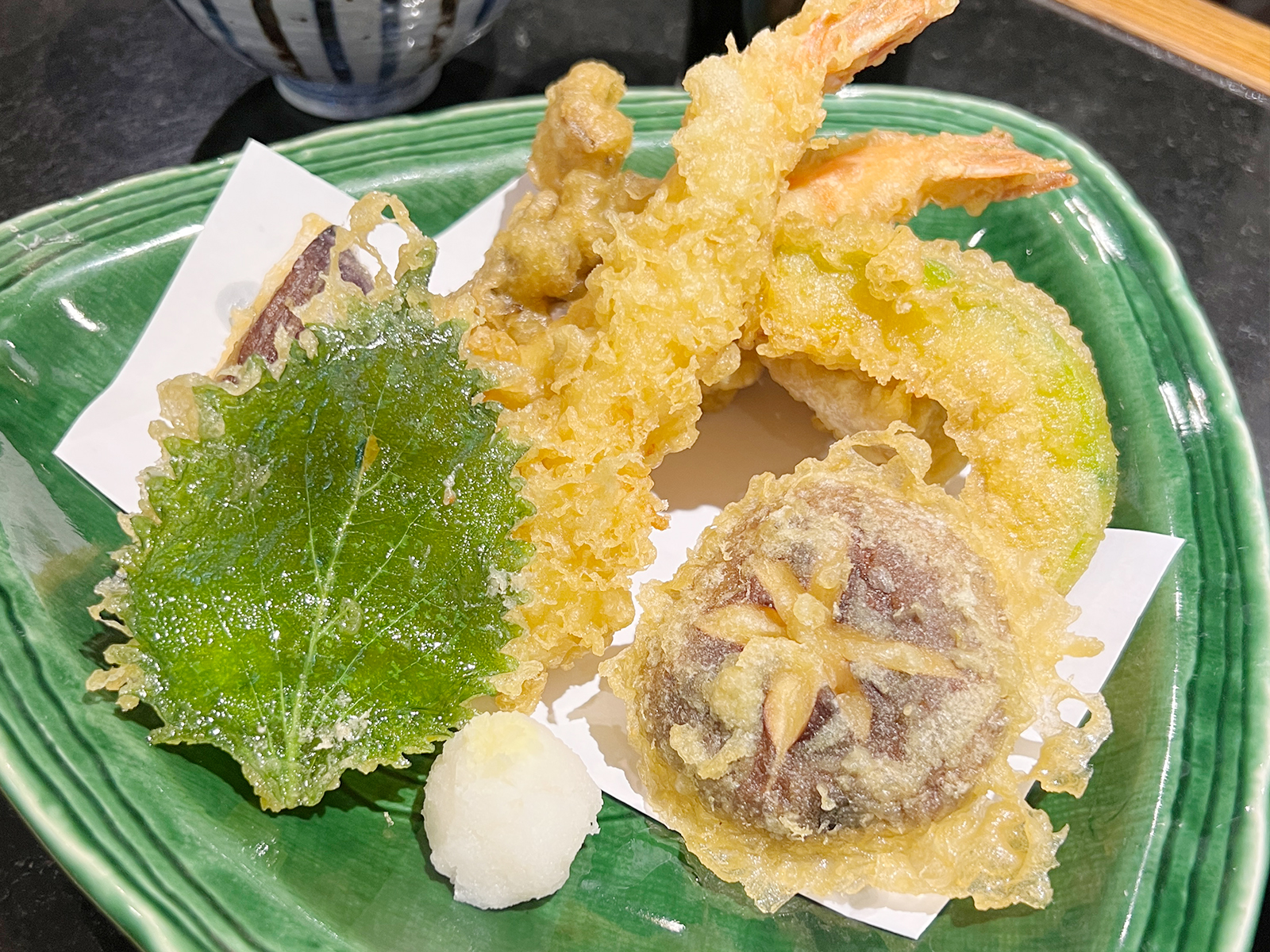 Otherwise, check out my TikTok for the videography experience.