Italy Travel Guide to Ostia
Ostia is a sea-front Roman city in Italy with plenty of preserved relics and amazing seafood. Eena and I decided to spend our last day in Italy in Ostia to skip the traffic to the airport. Ostia is not like the Amalfi coast but still gives major beach vibes without the cost. Don't sleep on it!
where to stay
We stayed at the Fly Deco Hotel, which is a gorgeous 4-star hotel. We had a room with a beach-front view! Many restaurants and shops are walkable from this hotel. If you're looking to call a taxi, it might take a bit of time for one to come. If not, there were plenty of Bird Electric Scooters around. There are plenty of beach-front hotels to choose from.
lunch at osteria toscanelli
We were on a major "seafood pasta" craving, and found Osteria Toscanelli. An osteria is a typical restaurant serving everyday Italian dishes and wine.
Italian menus are staggered; you can order antipasti (appetizer), primi (first course; such as pasta), secondi (second course; such as meat/seafood), contorni (side dishes), dolci (desserts), and so on.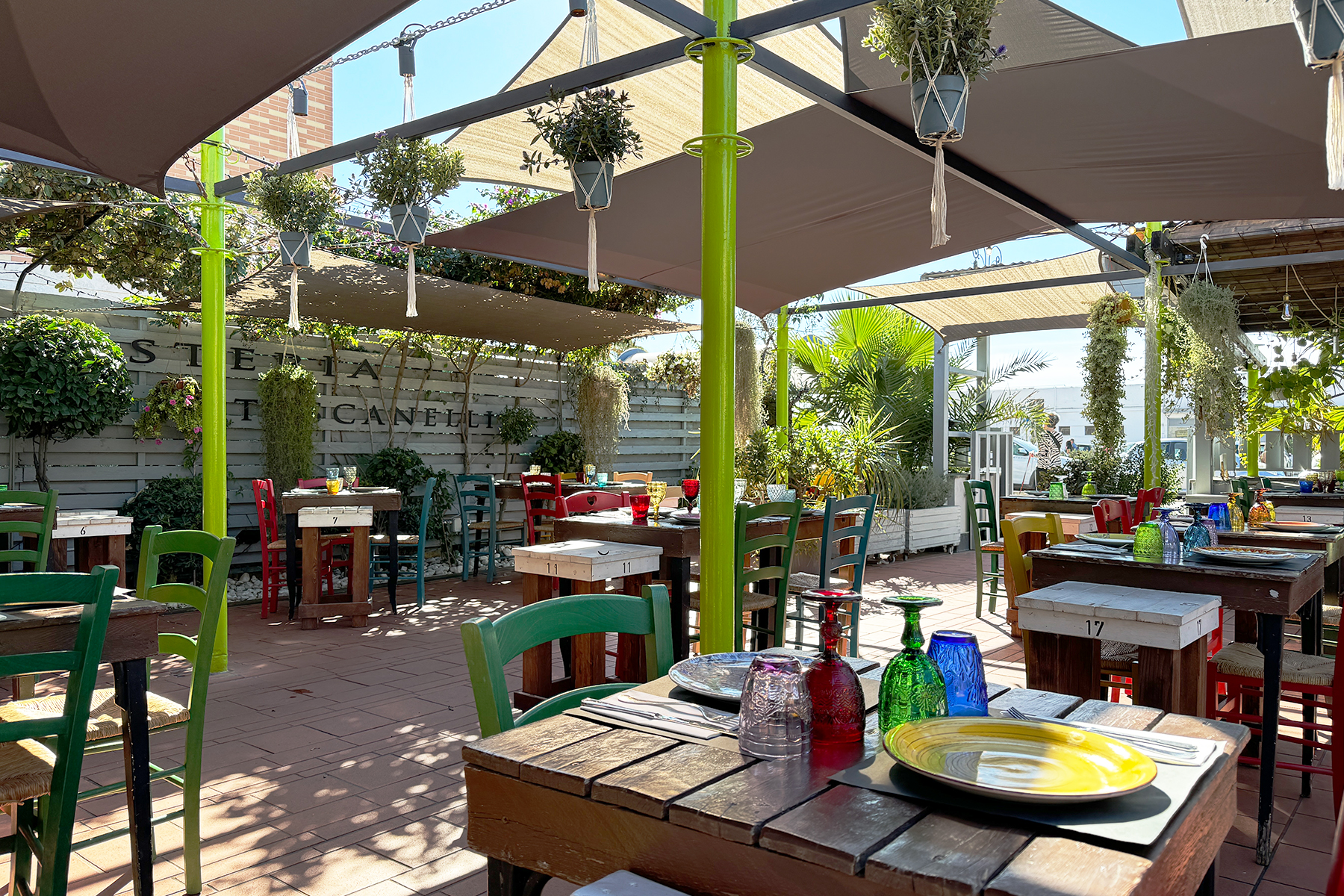 My appetite finally kicked in during this meal, and ordered a good amount of food. We ordered some oysters (not pictured), calamari, and clam pasta. This was the first time I've had clam pasta in years and it was amazing!! The pasta was NOT dry and was very flavorful. I was also impressed by the calamari as well; their batter ratio and crispiness were on point!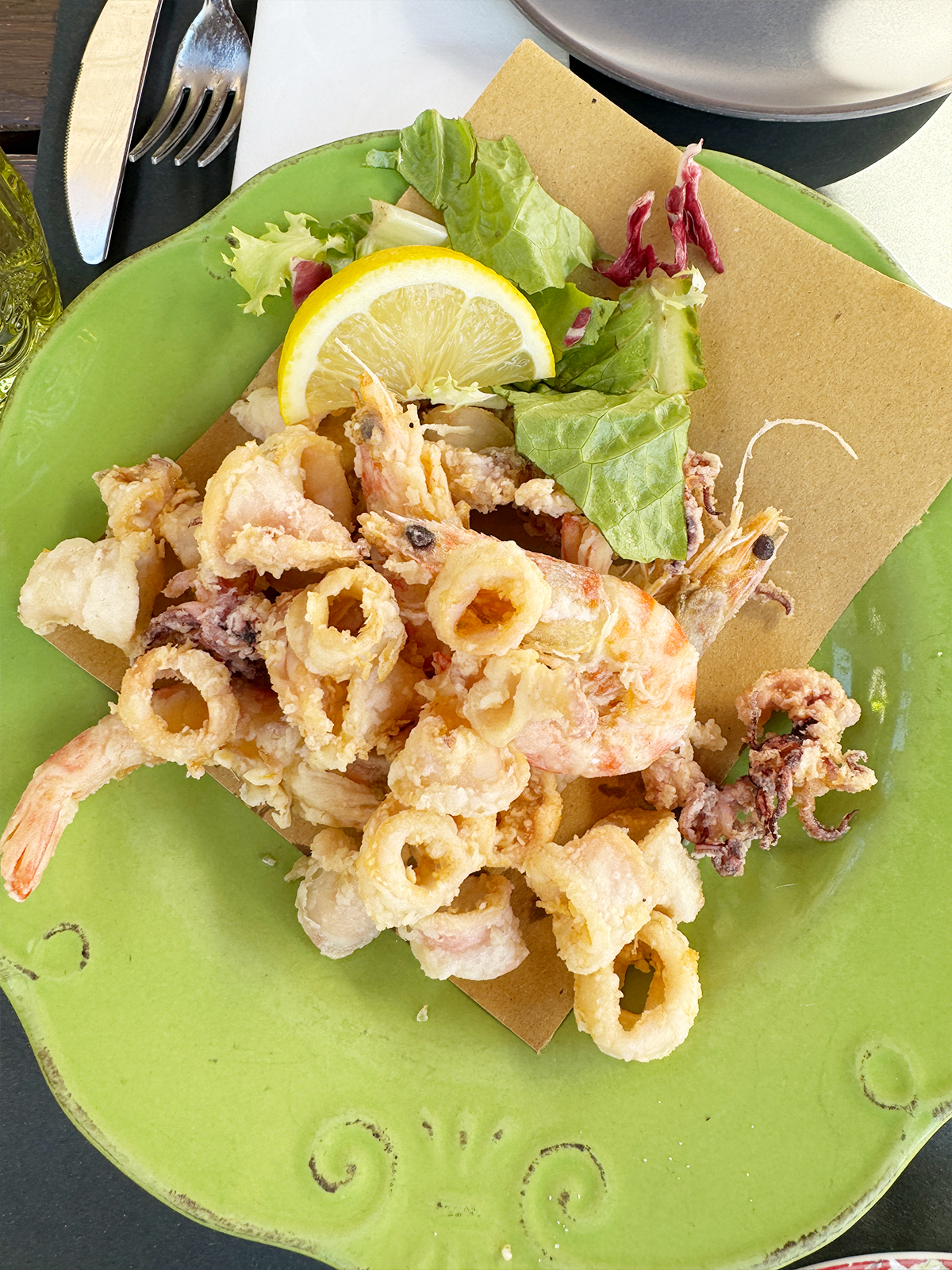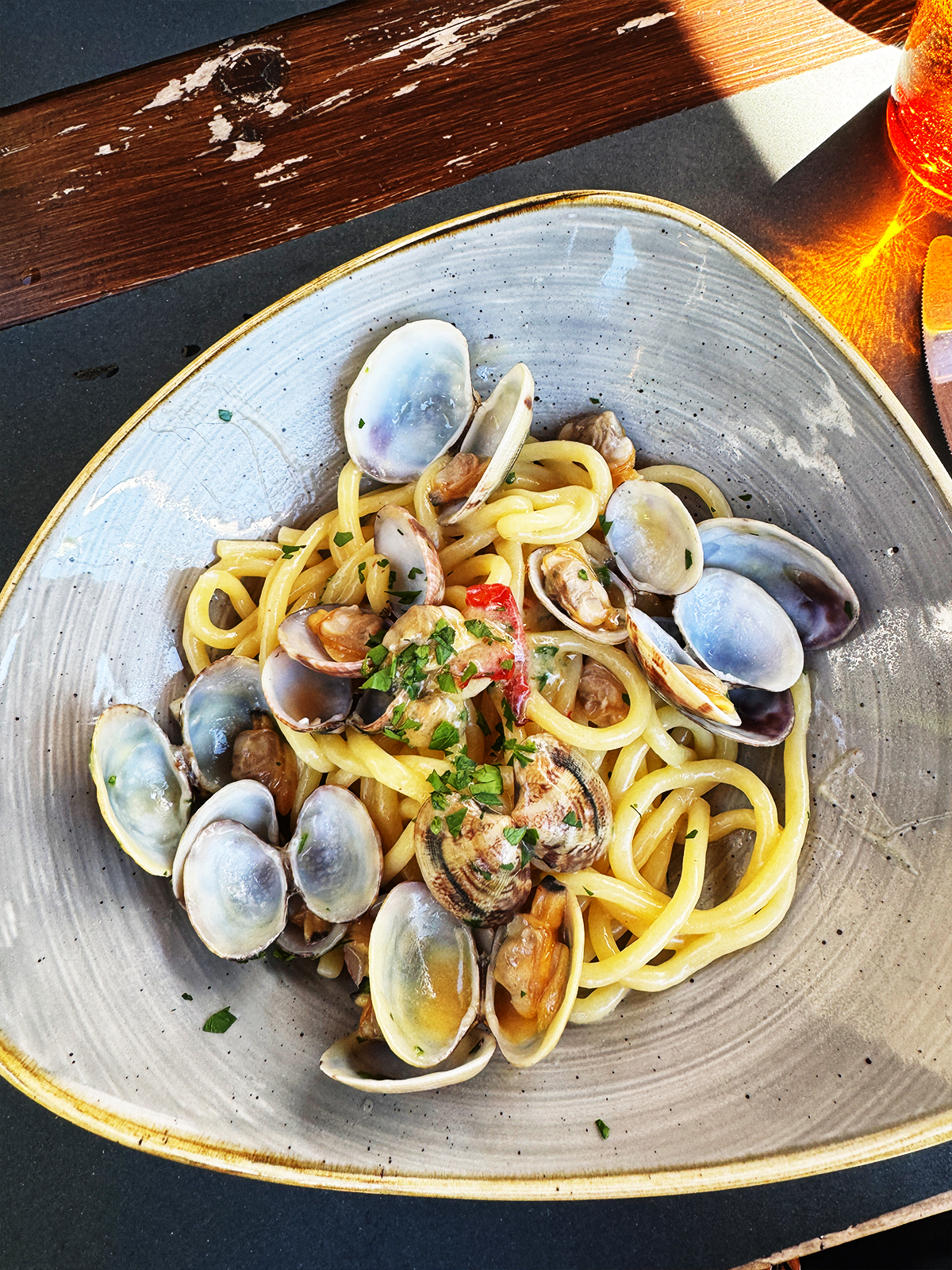 day spa at victoria regeneration spa
For some reason, I felt like getting a massage that morning and found Victoria Regeneration Spa. You should reserve ahead of time because they might not always have availability for instant walk-in's. You can buy the day pass to enjoy their hot pool, or enjoy any of their offerings. I took the basic regeneration massage and felt like I should do this more often.
stroll down the coast
If you love beaches, this is the perfect place to take a stroll down the coast. If you're lazy like me but still want the vibes, take one of the Bird Electric Scooters out for a ride. It's fairly cheap and there are dedicated lanes for this, so you don't need to be hassled by street lights. You might have to watch out for children walking into this lane.
dinner at zero nodi
Zero Nodi takes you to the heart of Ostia. Another amazing restaurant with delicious options.
We started out with antipasti. Caprese salad and salmon tartare. You can taste a huge difference between the caprese here versus America. The salmon tartare, though… This was the closest I could get to while craving for sushi.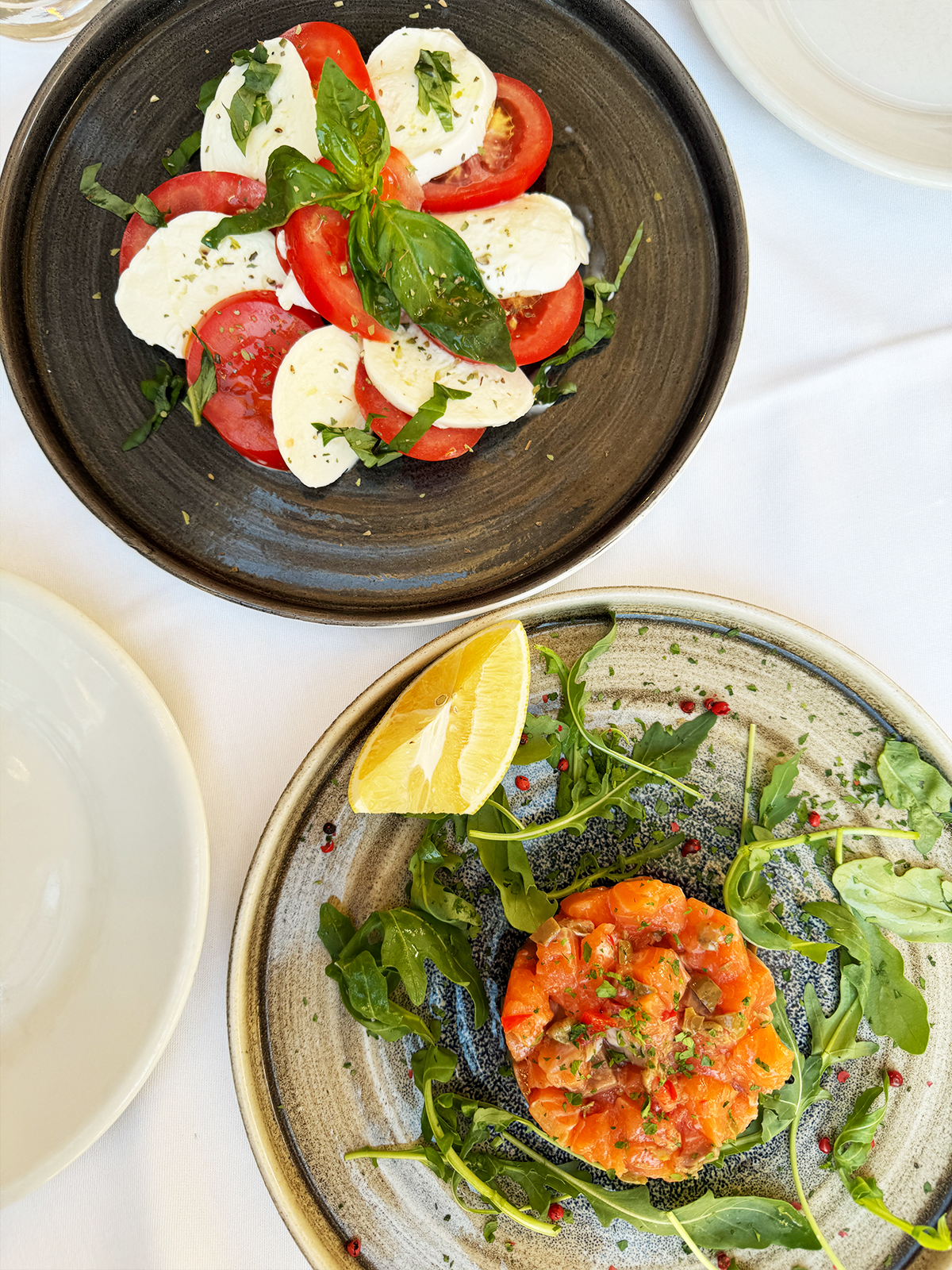 Round two of clam pasta. The restaurant does a great job of keeping the dish simple and flavorful. The lesson I learned about true Italian dishes is that it takes a few ingredients to create a dish. All you need is pasta, clams, parsley, oil, garlic, salt, and pepper. Very simple and minimally processed.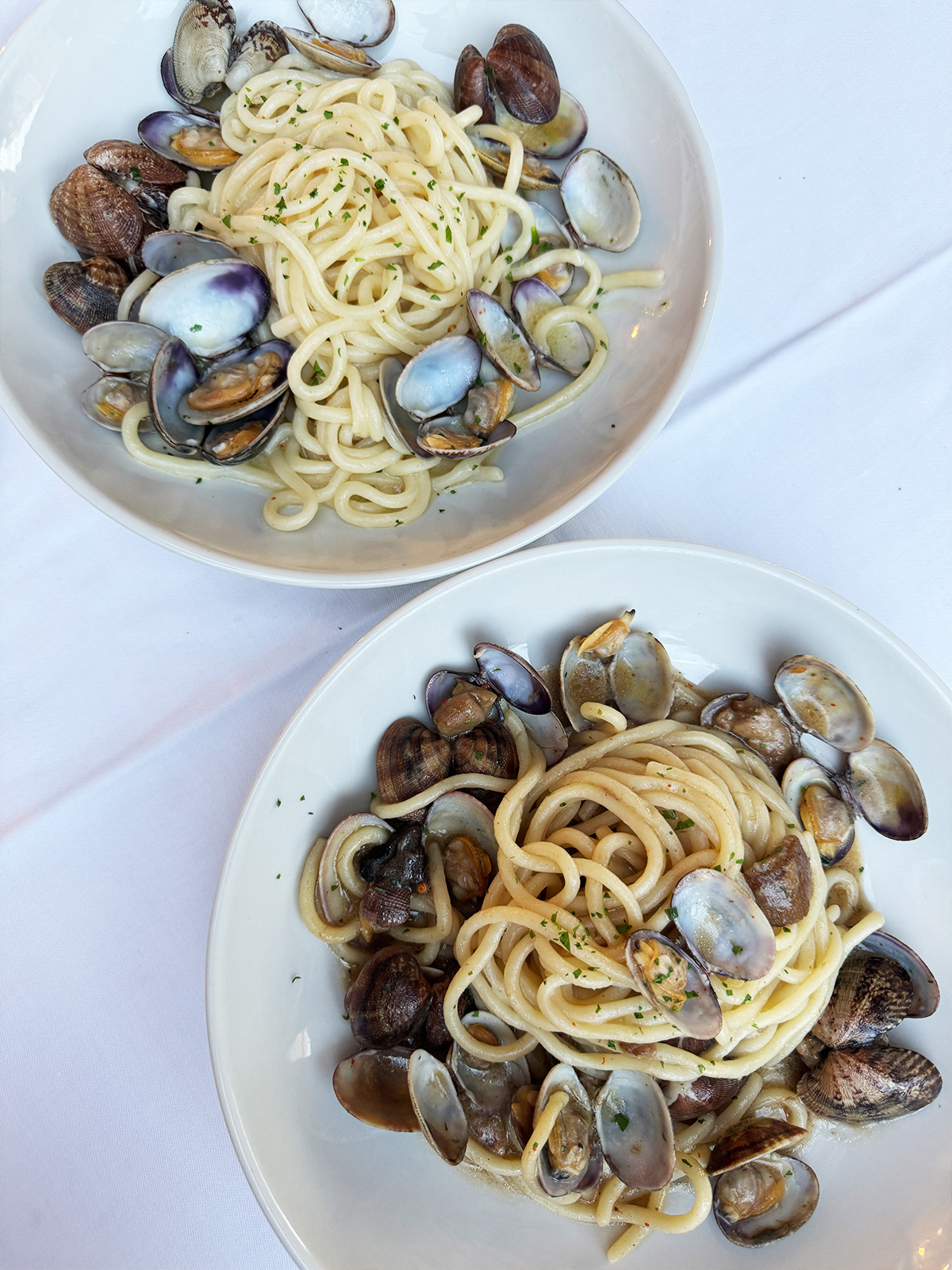 The grilled octopus hit the spot! It's crispy on the outside, and soft on the inside. It's easy to chew through and even easier to cut through. Chef's kiss.
Italy is notorious for having very affordable wine. You will be fine with house wine, and roughly two cups for €2,50 sounds like a steal! I'm a big fan.
After a big meal, ending it with tiramisu or gelato is a MUST!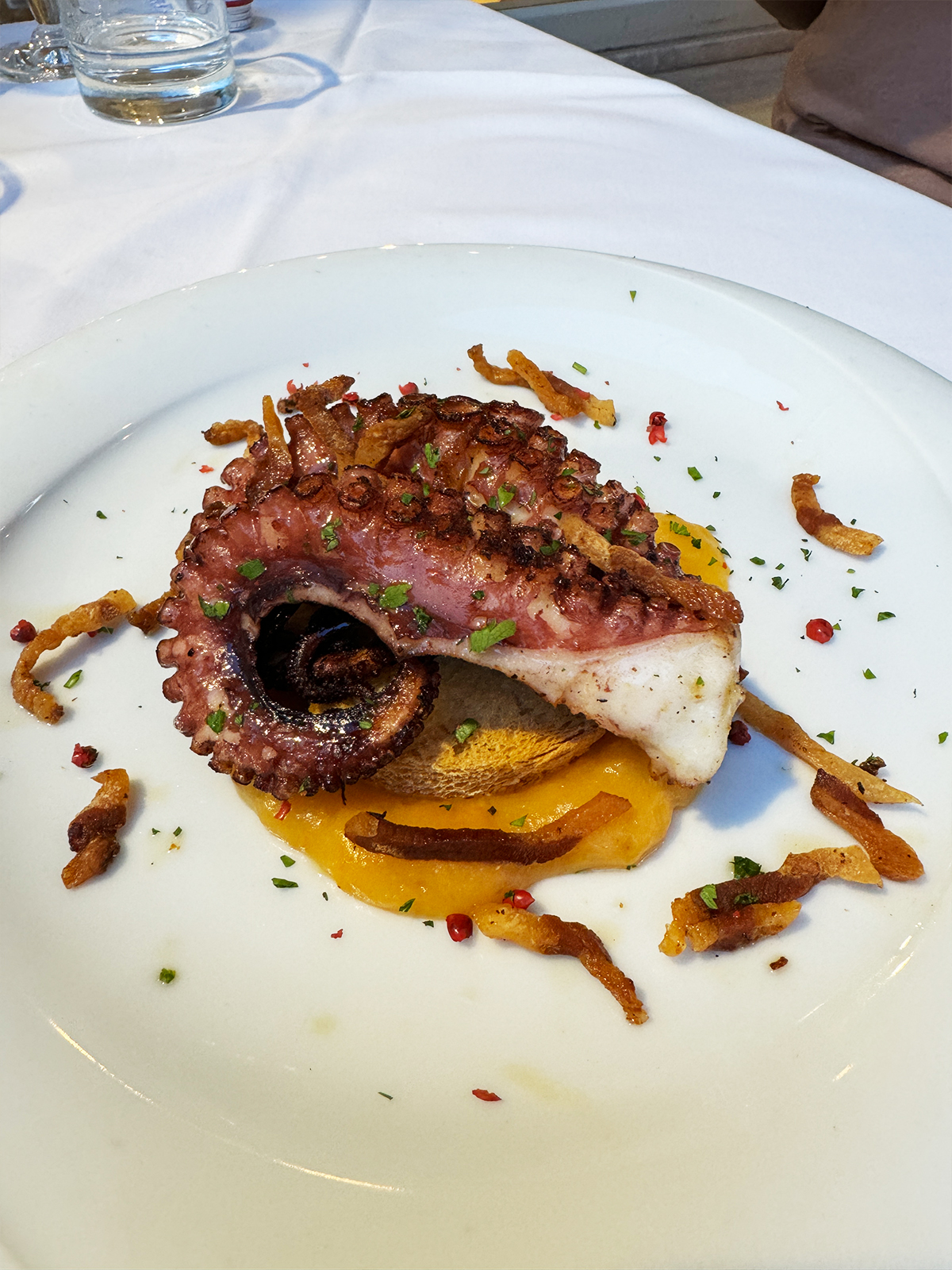 from ostia with love
If you have time, you can also visit the many historical ruins, including the areas within Ostia Antica. Here, you can find many point of interests including Necropoli Ostiense, Porta Romana, Piazzale delle Corporazioni, Teatro Romano di Ostia Antica, Santuario della Bona Dea, Domus della Fortuna Annonaria, Terme del Foro, Santuario di Attis, Domus di Amore e Psiche, Museo Ostia Antica, Terme dei Sette Sapienti, and more. Or, you can cross and check out the Castello di Giulio II.
You can just go to the dock at Pontile di Ostia to take some seafront pictures.
Ostia is a cute Italian town. It's a lot more relaxed than Rome.
Ciao~