Homemade Sushi Guide
Preparing sushi at home doesn't have to be complicated and is a lot cheaper than eating out. The beauty of preparing homemade sushi is you can control everything, from the rice ratio to what actually goes into your creation. However, with every homemade meal, there is a cleanup in the end.
As always, prepare and eat sushi at your own risk. I'm not a sushi expert by trade. I happen to be someone who has prepped sushi at home for the past ten years. Cheers!
buying sushi-grade fish
There have been debates where people argued that "sushi/sashimi-grade" fish is just a gimmick to allow supermarkets to charge more, as fish without the sushi-grade label have been treated the same (i.e. going through a freezing process to kill parasites, etc). Others have bought regular frozen salmon from Costco, let it thaw, and eat it as is. If restaurants don't use "sushi/sashimi-grade" fish but know how to treat them properly so there are no parasites and do not have an awful fishy smell, I'll trust their expertise.
You can do all of the research you want and decide for yourself. I find peace in buying fish with the "sushi/sashimi-grade" label, as it's individually packaged and not sitting *out*.
Now that we got that out of the way…
You're likely to find sushi-grade fish in Japanese or Korean markets. In Los Angeles, we're blessed with Marukai, Tokyo Central, Mitsuwa, H Mart, and more.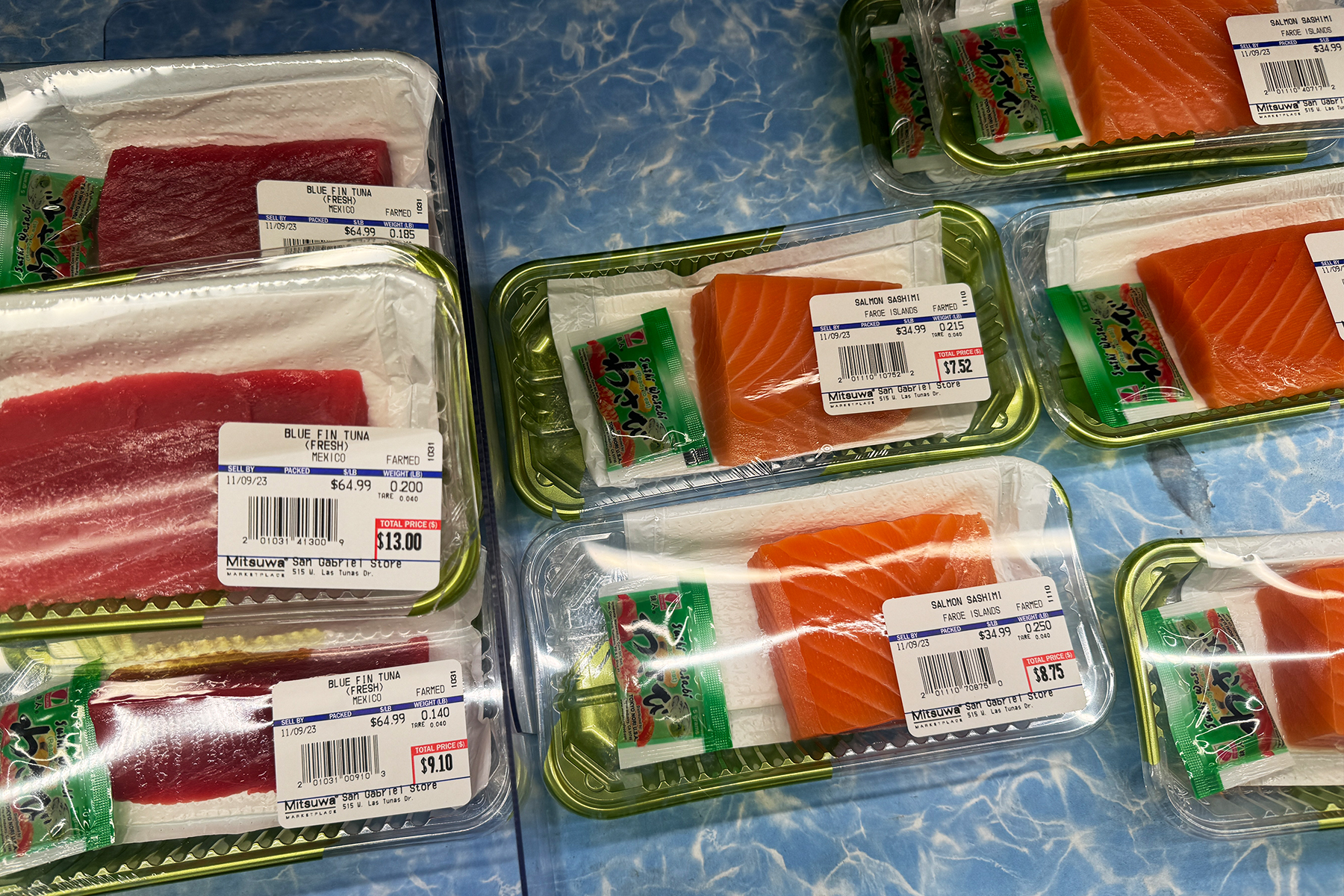 block of fish or already prepped fish?
If you're not picky with the type of fish you get and don't have time, the assorted packages would be your best bet. You don't have to worry about cutting the fish the right way, and it's pretty much ready to eat.
The block of fish is great if you're looking for something more specific, higher quantity, and control the portion size of each cut.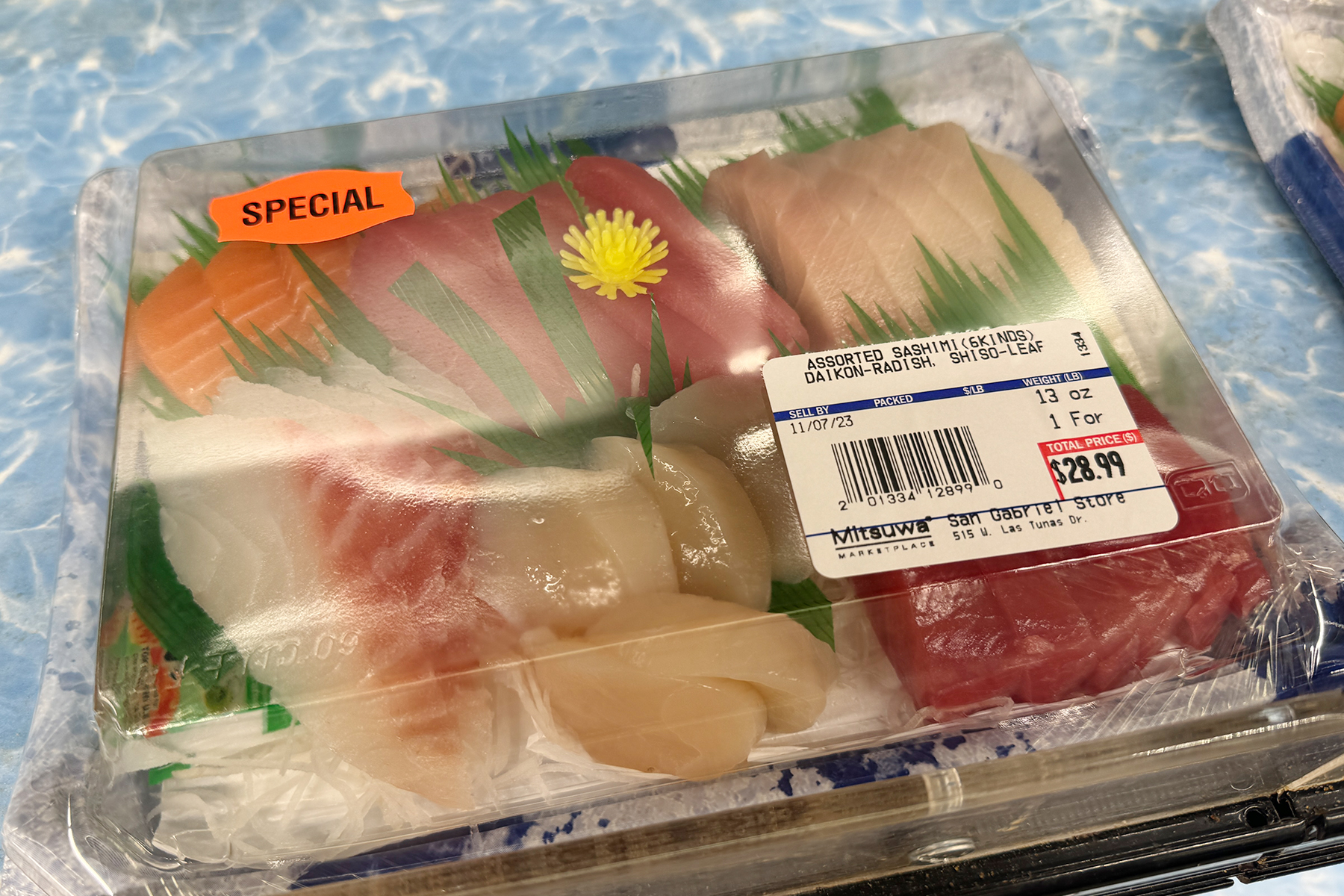 preparing the sushi
You can prepare the sushi as a platter, nigiri, roll, chirashi, poke, or however you want. A sharp knife is highly preferred, as you want to have a smooth one-motion cut. You don't want to cut the fish back and forth as if it's a ribeye. Make sure everything is pat dried, including a clean chopping board and knife.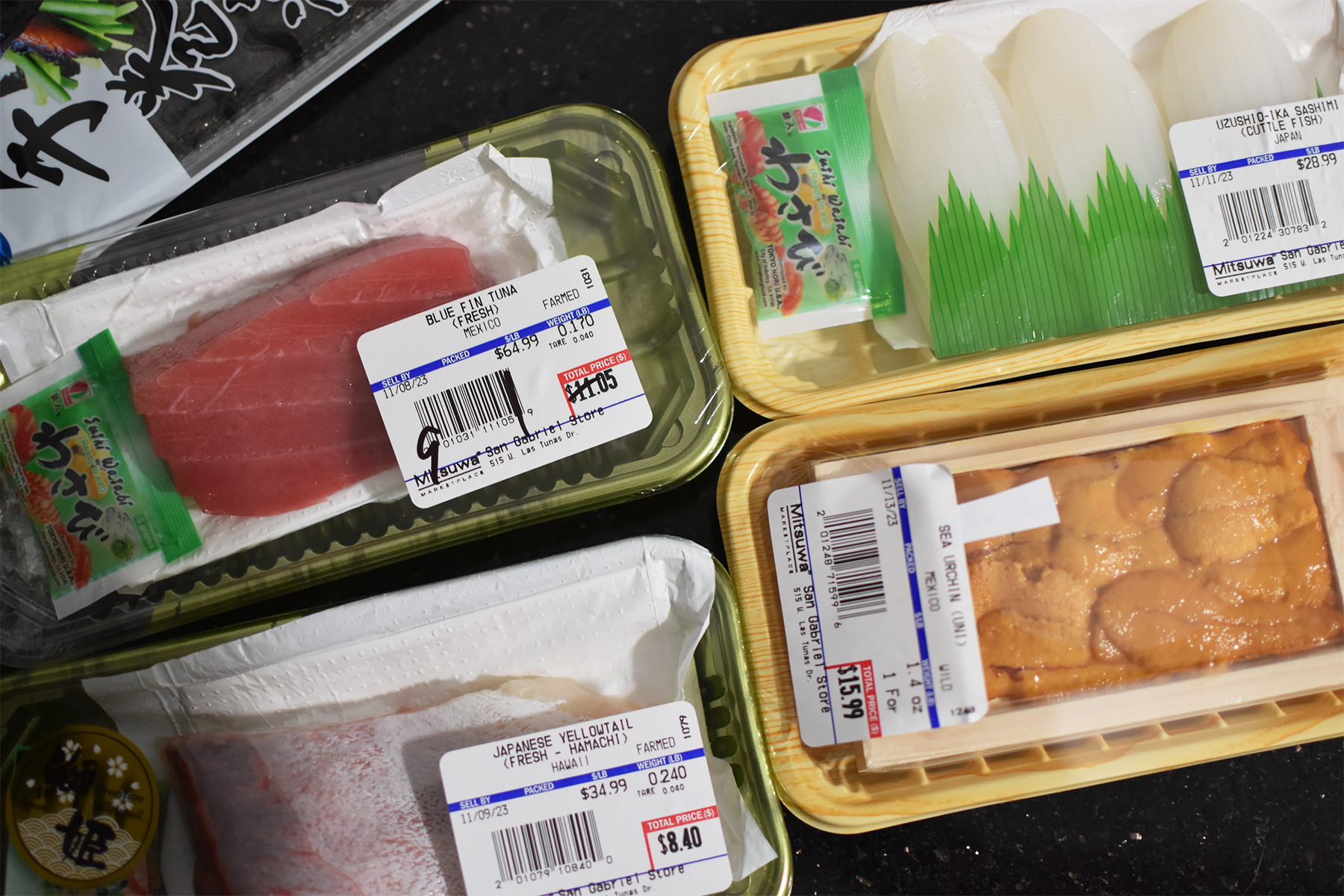 the sushi rice
You can use a regular rice cooker to cook the sushi rice. My other blog post about preparing homemade crab handrolls gives a bit of insight, but I'm very casual. After cooking the rice, splash a couple of tablespoons of rice vinegar and a tablespoon of sesame oil. Can you add furikake? Sure, this is your meal.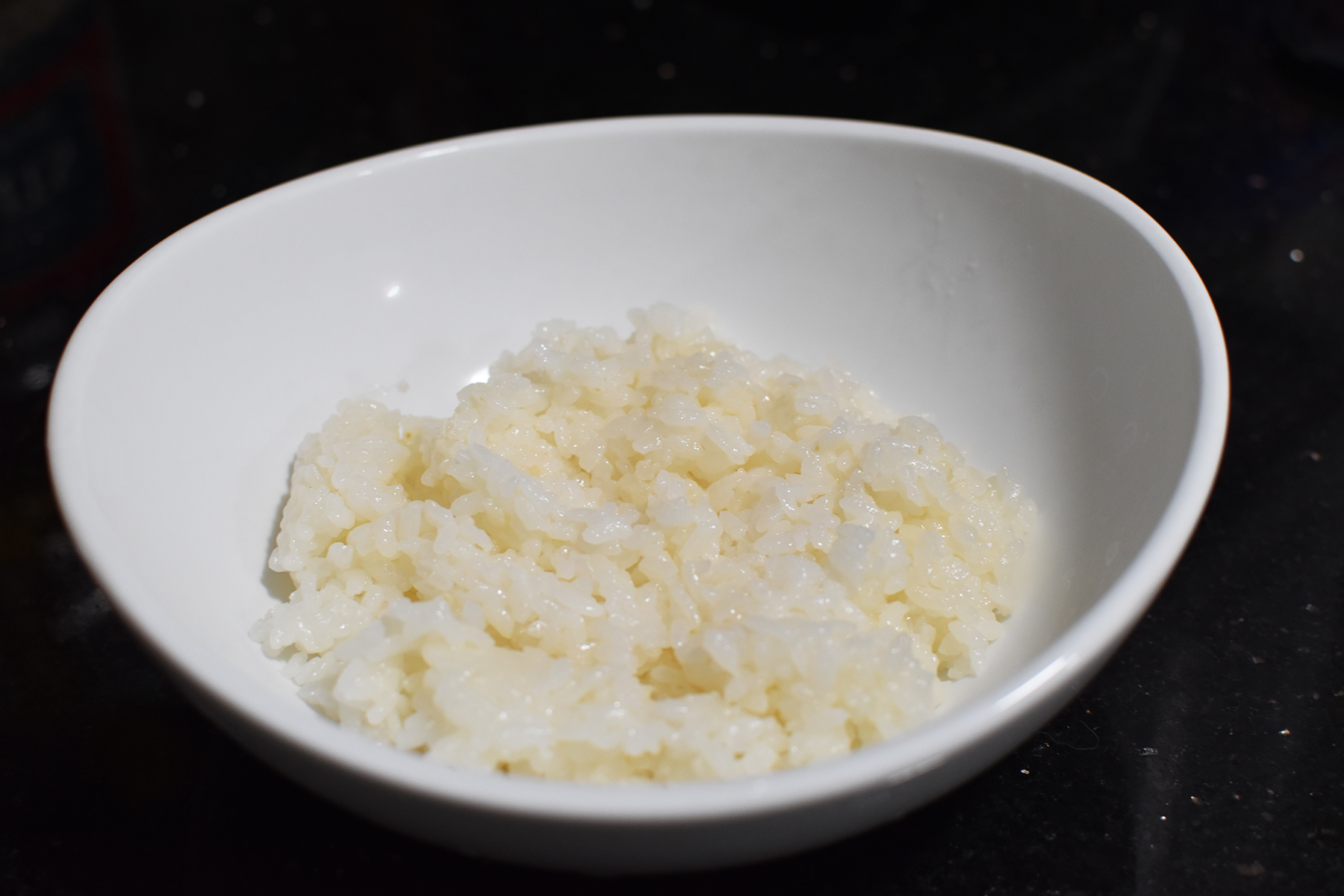 I obviously didn't go to plating school. Someday, I'll edit this blog post with a better presentation. I decided to treat myself to blue fin tuna, yellowtail, squid, and sea urchin.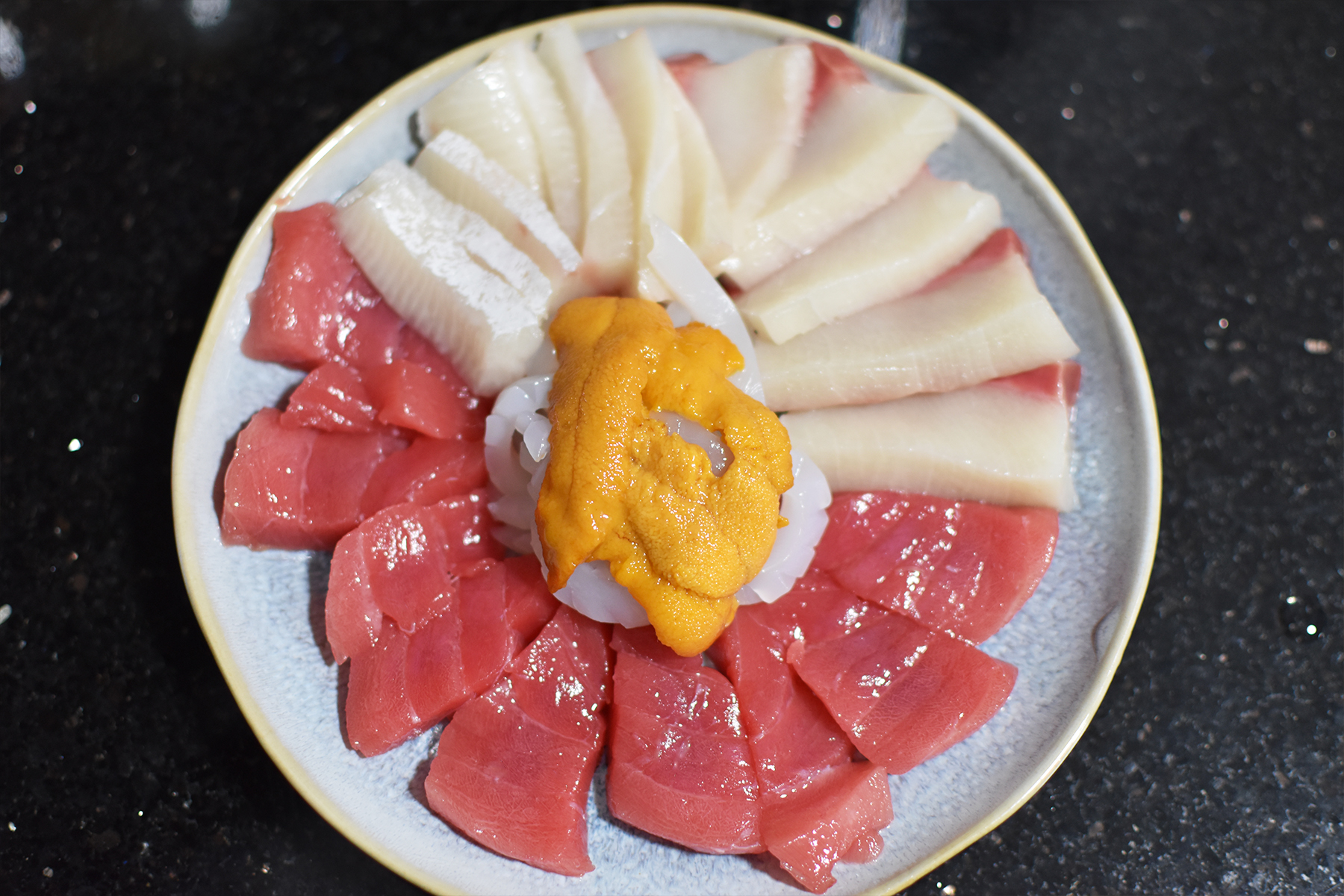 This platter of sea urchins cost $11. How much would this amount cost at a sushi restaurant??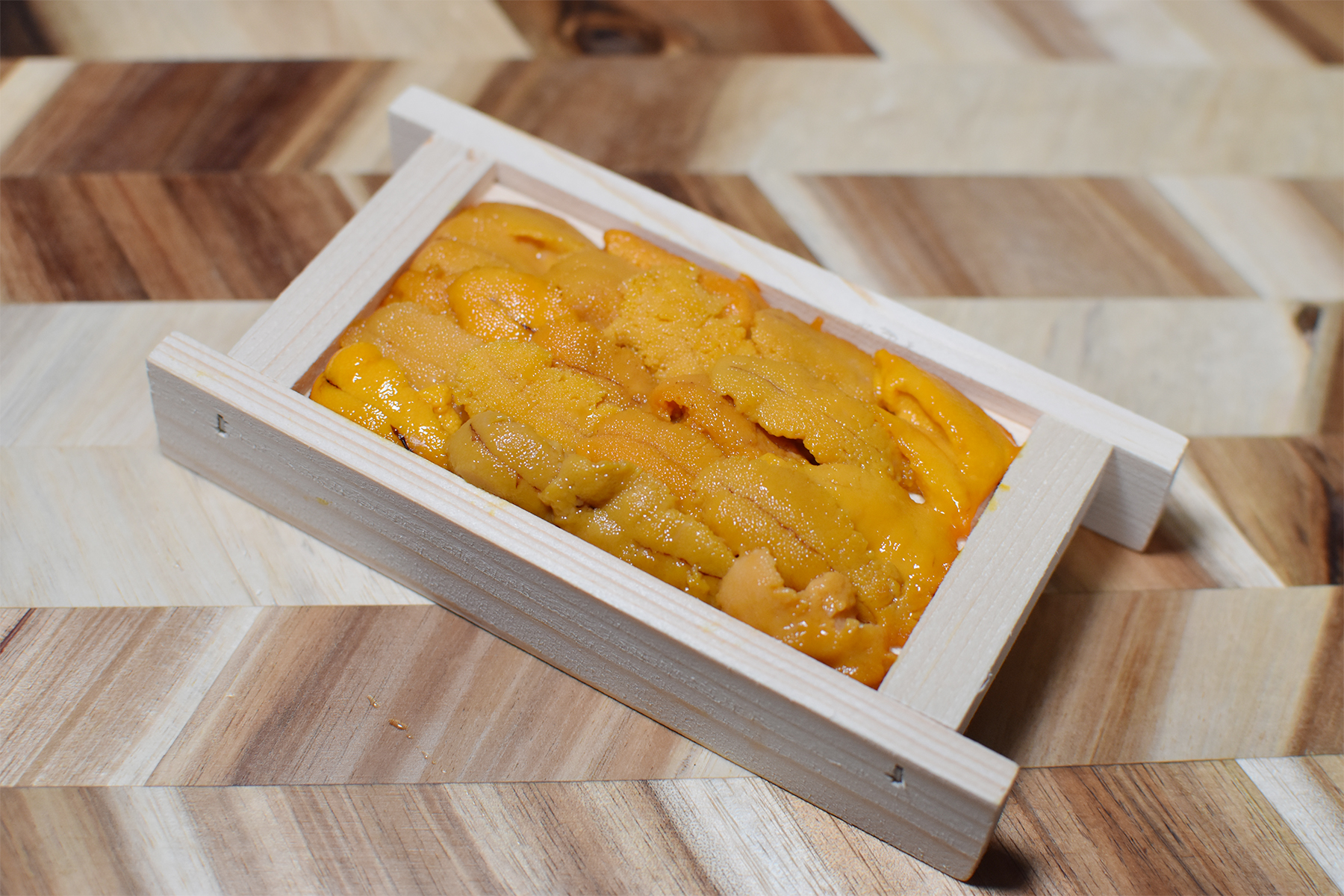 You can make your own hand rolls like I did. Or, if you don't want to be bothered, you can always enjoy homemade sushi chirashi style; dip the cut of fish in some soy sauce and grab some rice.
Some indicators you want to look out for would be bones. It's rare to see bones in prepped fish, but it's as easy as cutting them off. If you see some sort of string, it's likely a connective tissue. If you're cautious about worms, it'll be an obvious sighting.
Otherwise, enjoy your homemade sushi!