Shabu Guide to Mikiya Wagyu Shabu House
Mikiya Wagyu Shabu House opened less than a year ago in Temple City, being the "first" all-you-can-eat wagyu shabu in Southern California. Shabu is a Japanese hot pot, where you have a boiling pot of flavored broth and cook your own vegetables and protein. The unique offering of this place is being able to eat to your heart's content until the 90-minute timer is up.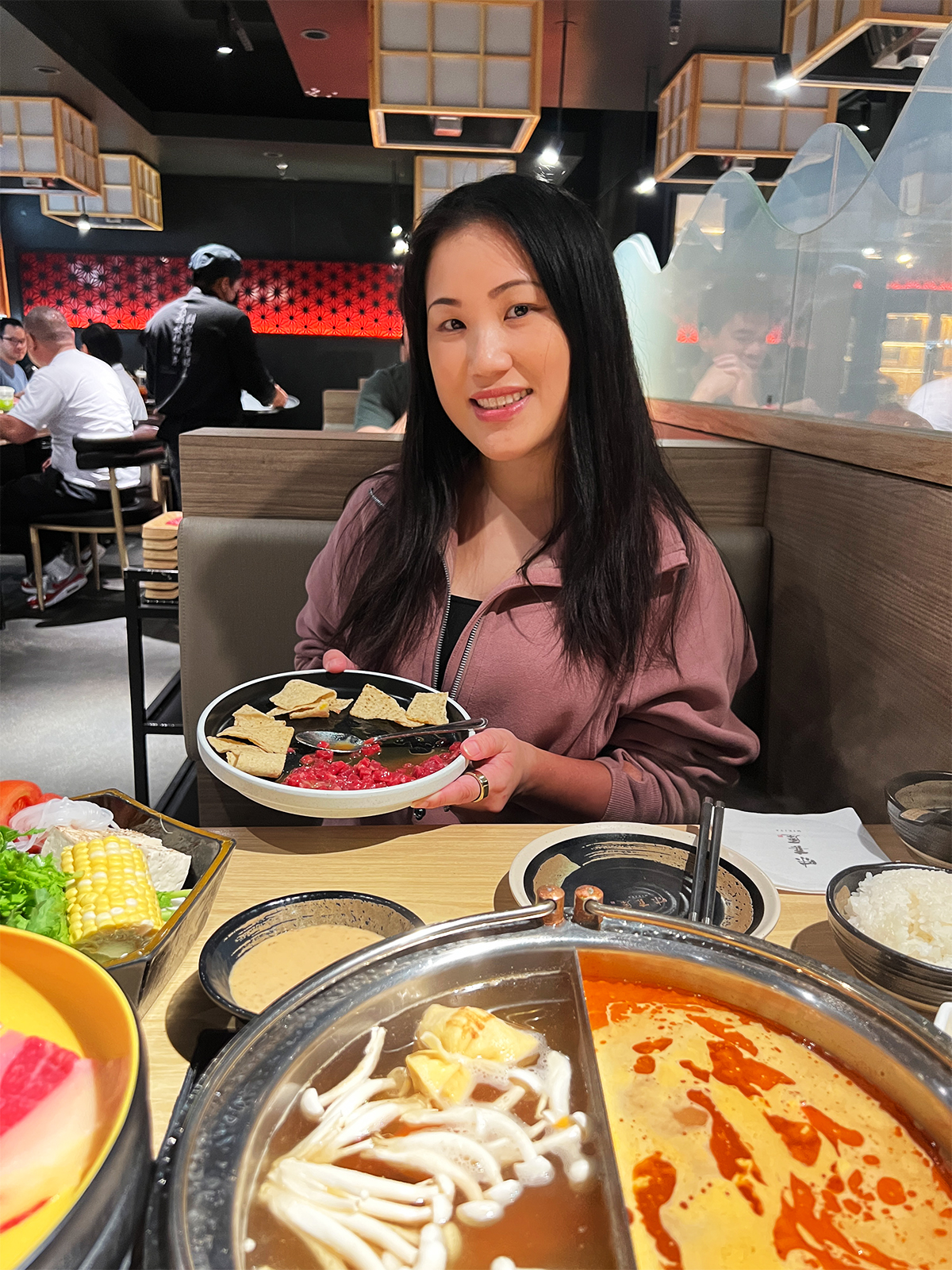 the menu
The menu can be overwhelming at first, as there are multiple options to choose from:
Basic Wagyu Set ($45 per person)

American Wagyu Chunk Ribeye
American Wagyu Brisket
American Wagyu Shoulder Cut
Jidori Organic Chicken
Kubobuta Pork
Vegetables

Premium M8/M9 Wagyu Set ($55 per person)

M8-M9 Australian Wagyu Chunk Ribeye
M8-M9 Australian Wagyu Briskey
M8-M9 Australian Wagyu Shoulder Cut
American Wagyu
Seafood Platter (limited)

Japanese Wagyu Set ($78 per person)

Japanese A5 Wagyu Chink Ribeye (one per person)
Japanese A5 Wagyu Brisket
Stone X Full Blood M9+ Australian Wagyu Brisket
Stone X Full Blood Australian Wagyu Shoulder Cut
M8/M9 Australian Wagyu (Chick Ribeye, Briskey, Shoulder Cut)
American Wagyu (Chink Ribeye, Briskey, Shoulder Cut)

Holiday Special A5 Wagyu Set ($98 per person)

Unlimited Specialty Dishes
Japanese A5 Wagyu Chink Ribeye (unlimited)
Seafood platter (unlimited)
Each "tier" comes with the same options as the previous tier, but with additional higher-grade beef. In the front of the restaurant, there are a couple of copies of Japanese wagyu certifications. In all honesty, there has been drama about the certificates, so treat this with your best judgment. I can definitely taste the difference between the wagyu and regular cuts.
Each set comes with ONE specialty dish (unlimited for the Holiday Special set). You can choose between the Wagyu Bone Marrow, Wagyu Tartare, Wagyu Nigiri, and Sweet Shrimp.
With the soup broths, you can choose between the house broth, sukiyaki, Japanese tomato, and spicy miso.
With all of the meats, you gotta pair it with a sauce! Mikiya has ponzu sauce, sesame sauce, spicy soy sauce, and pasteurized egg.
our order at mikiya
We had to choose the Holiday Special A5 Wagyu Set, primarily because of the unlimited specialty dish. We wanted to try the wagyu bone marrow, wagyu tartare, wagyu nigiri, and sweet shrimp.
The Wagyu bone marrow was alright, I think the cooked diced meat ruined the taste a little. The collagen is where it's at.
I really liked the Wagyu tartare, but the pairing with basic corn tortilla chips wasn't it. At least serve thinly sliced toasted bread.
You can skip the wagyu nigiri. I wasn't the biggest fan of it.
The sweet shrimp isn't at the same grade as those at higher-end sushi restaurants. It's still very edible, to the point where we ordered three more dishes.
I think the winner if you had to choose one would be the Wagyu tartare.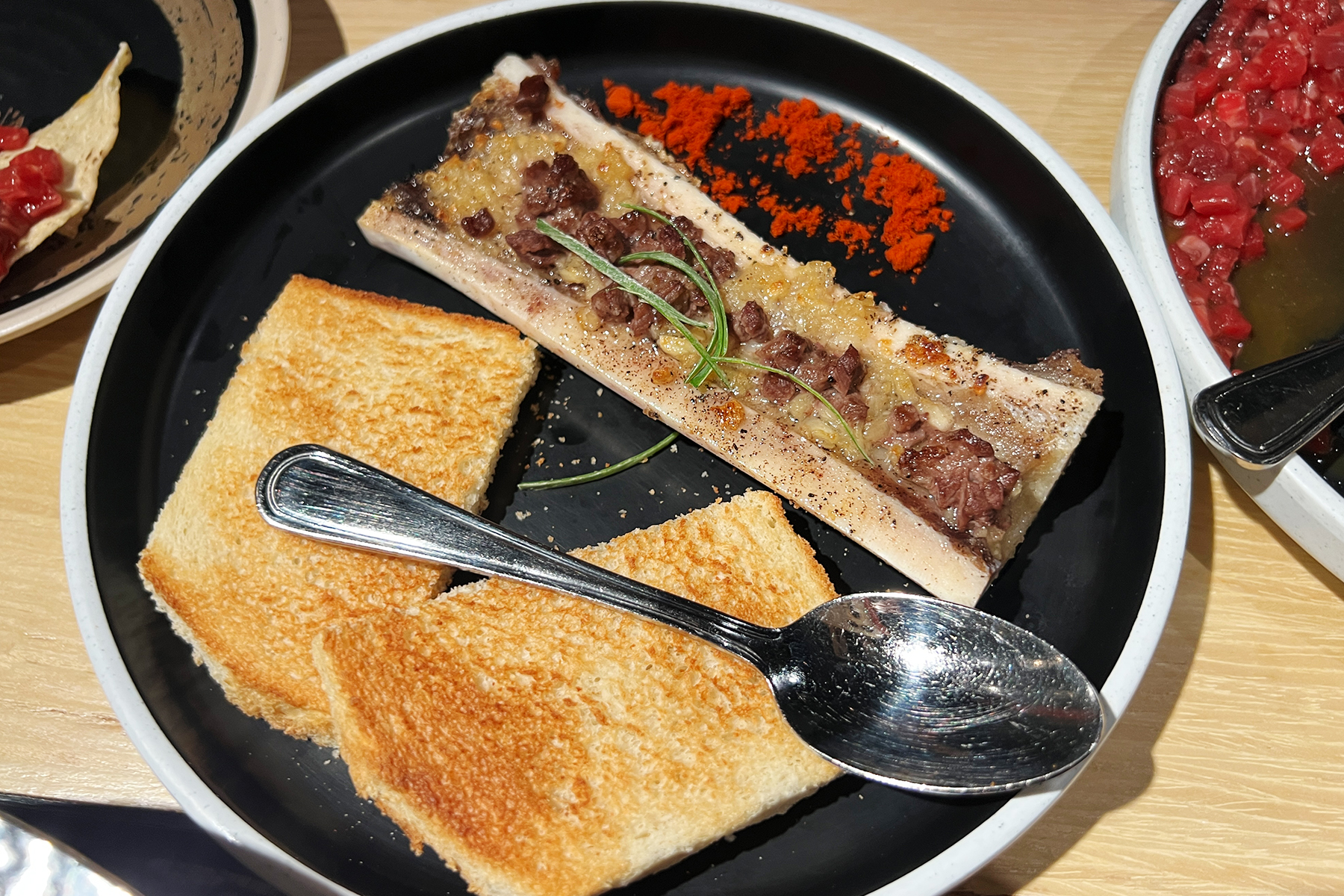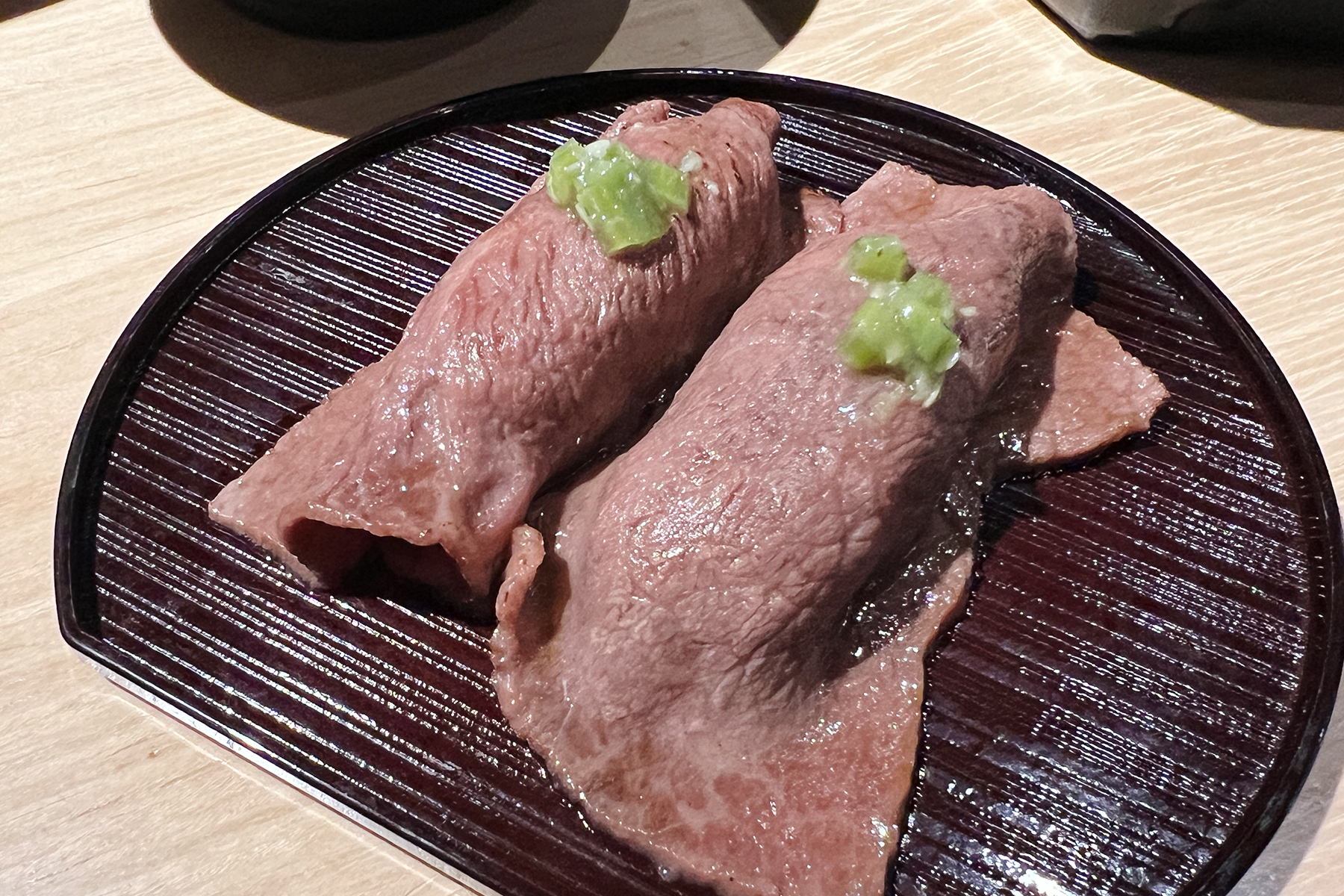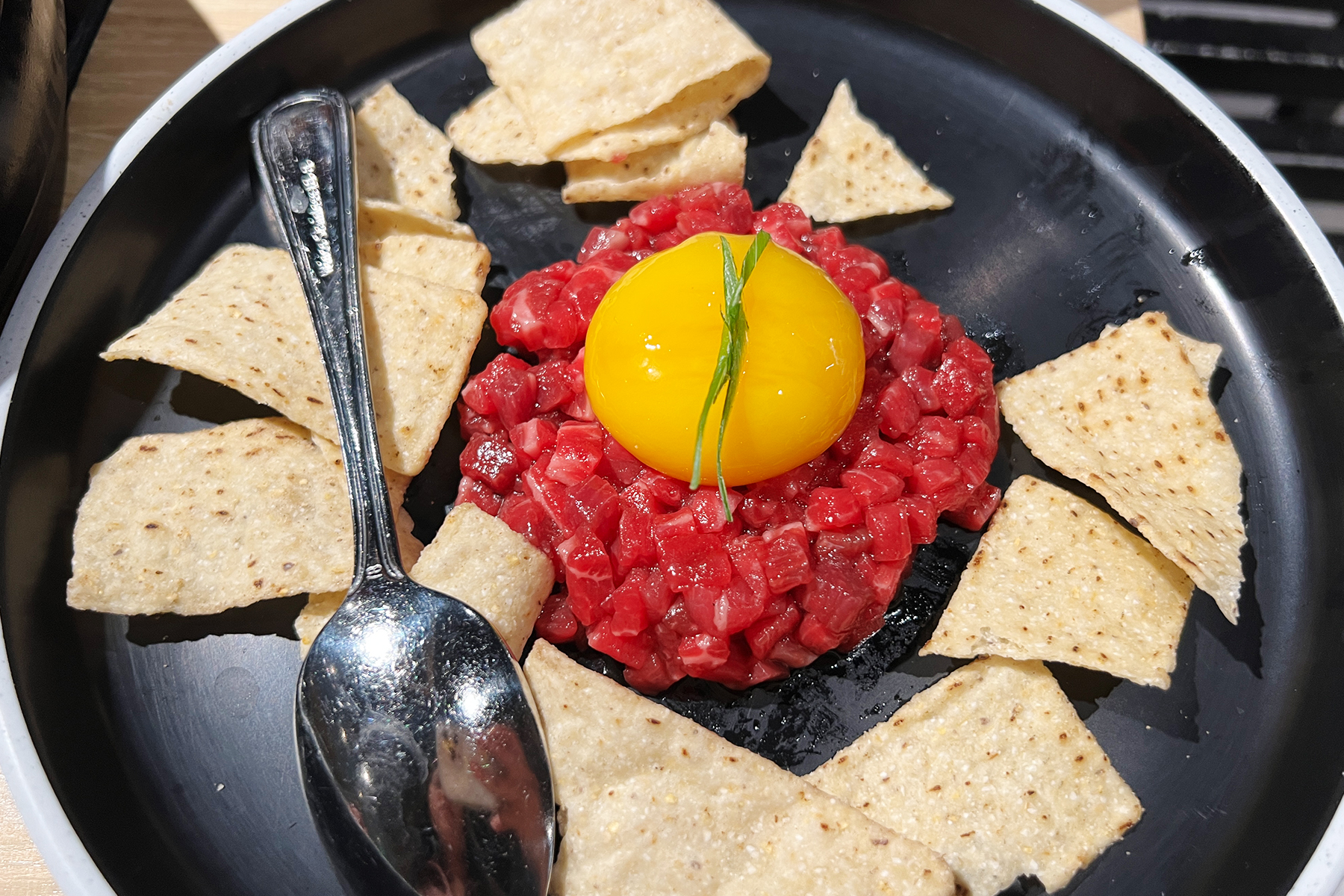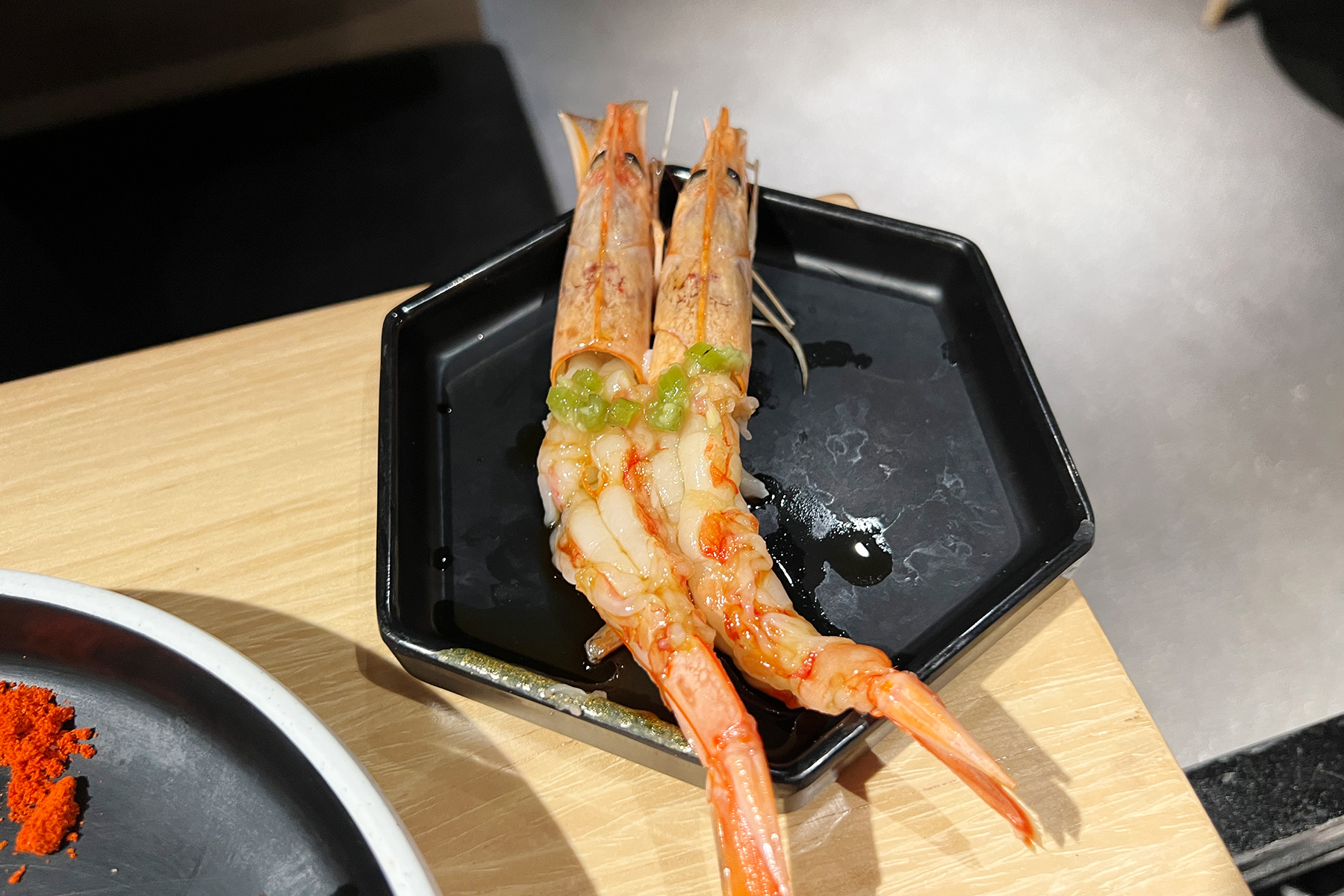 With the holiday special set, we had to take advantage of the meats. When it comes to hot pot, I prefer to dip the beef slices for about 10 seconds if the soup is boiling. That is more than enough to cook the meat while retaining some texture. At the same time, this doesn't work for everyone, so be mindful about eating "undercooked" food.
Japanese A5 Wagyu Chink Ribeye: This was really good and fatty!
Japanese A5 Wagyu Brisket: I feel like the brisket tasted better than the ribeye, even though this was not the restricted option.
Stone X Full Blood M9+ Australian Wagyu Brisket: You can tell the difference between the Japanese and Australian Wagyu briskets.
Stone X Full Blood Australian Wagyu Shoulder Cut: This is not my favorite cut, as it is very lean. I'd usually skip these.
Seafood platter: We ordered scallops and snow crab. The scallops were surprisingly good!
We ordered the house special and the spicy miso soup bases. I am a big fan of the spicy miso!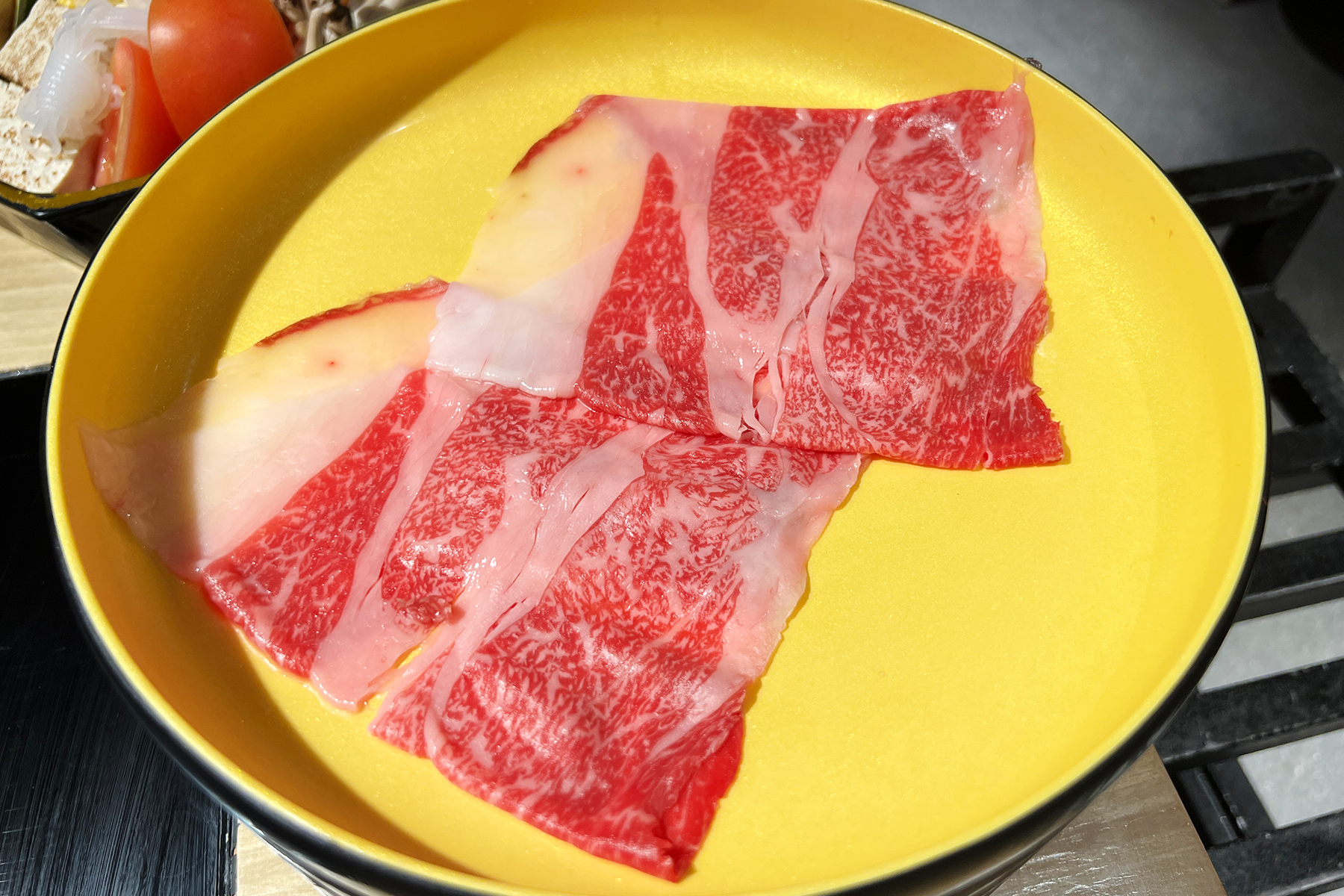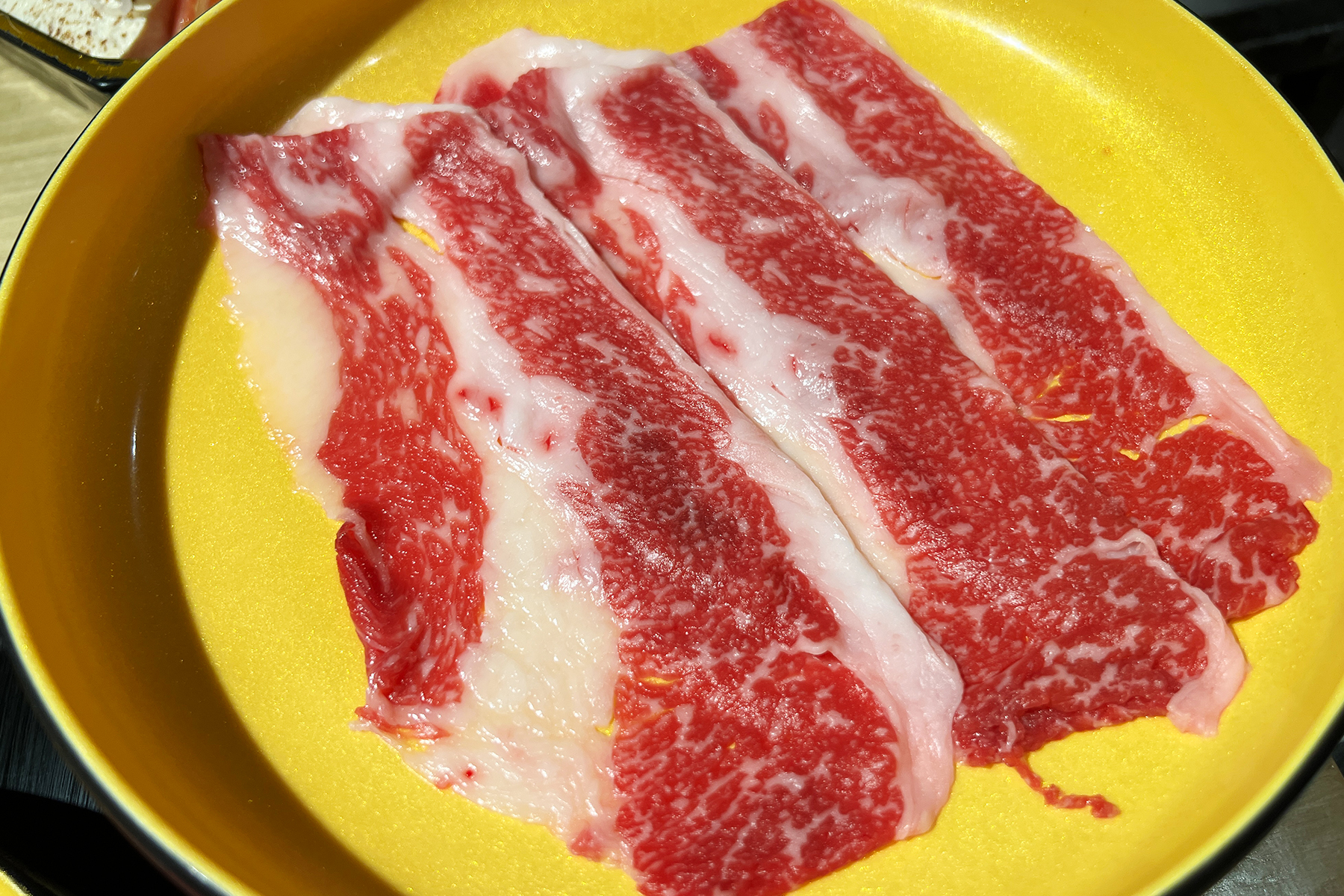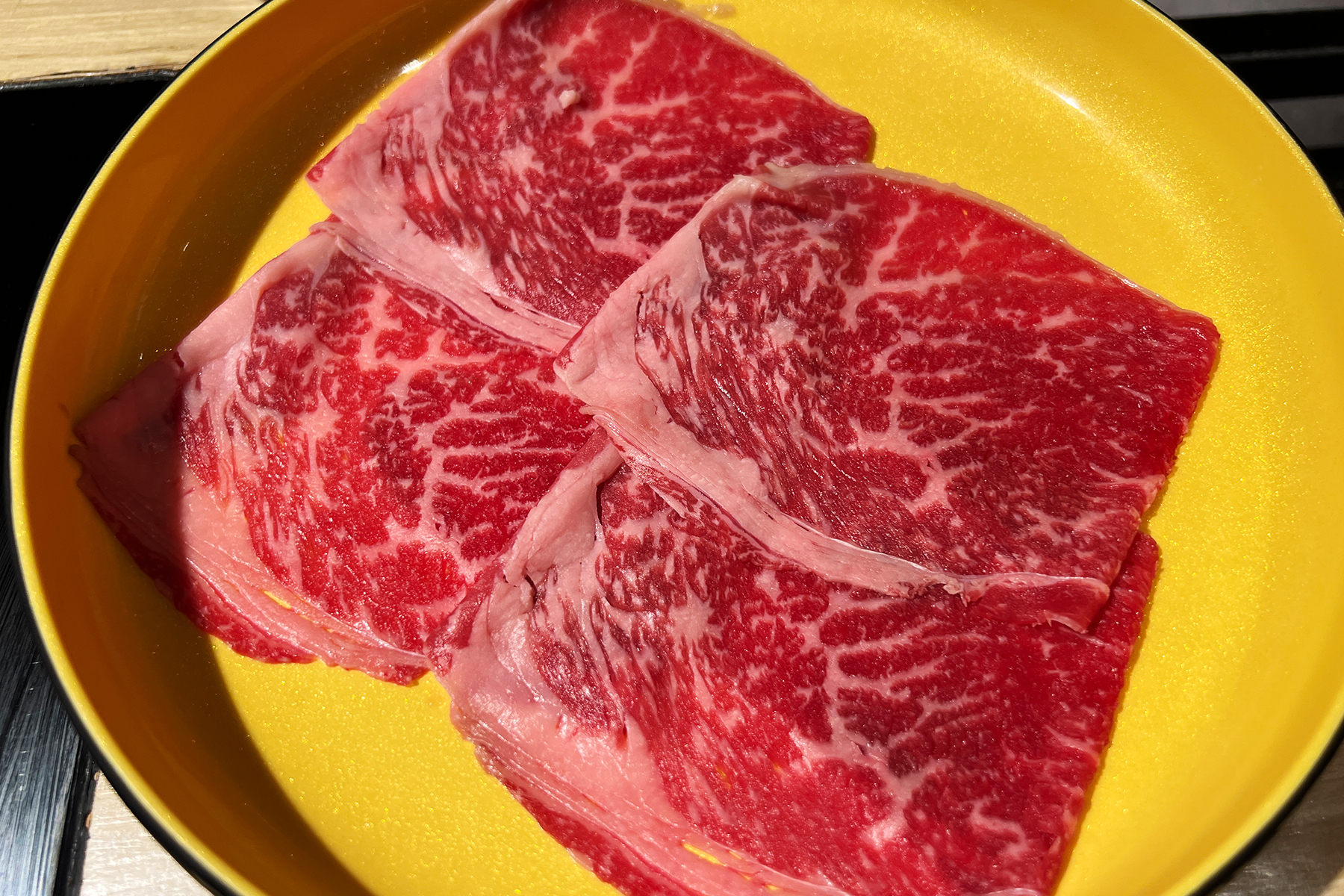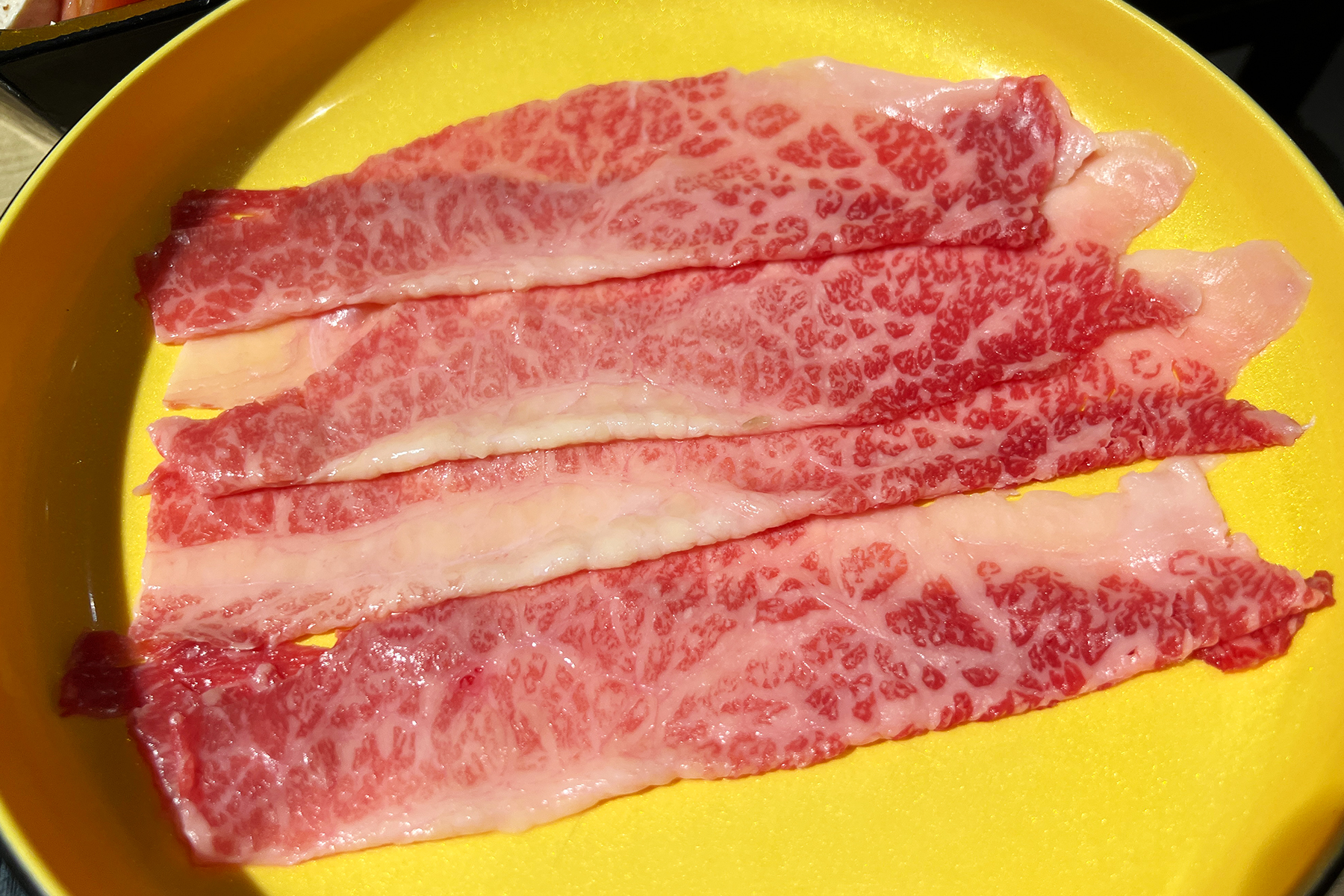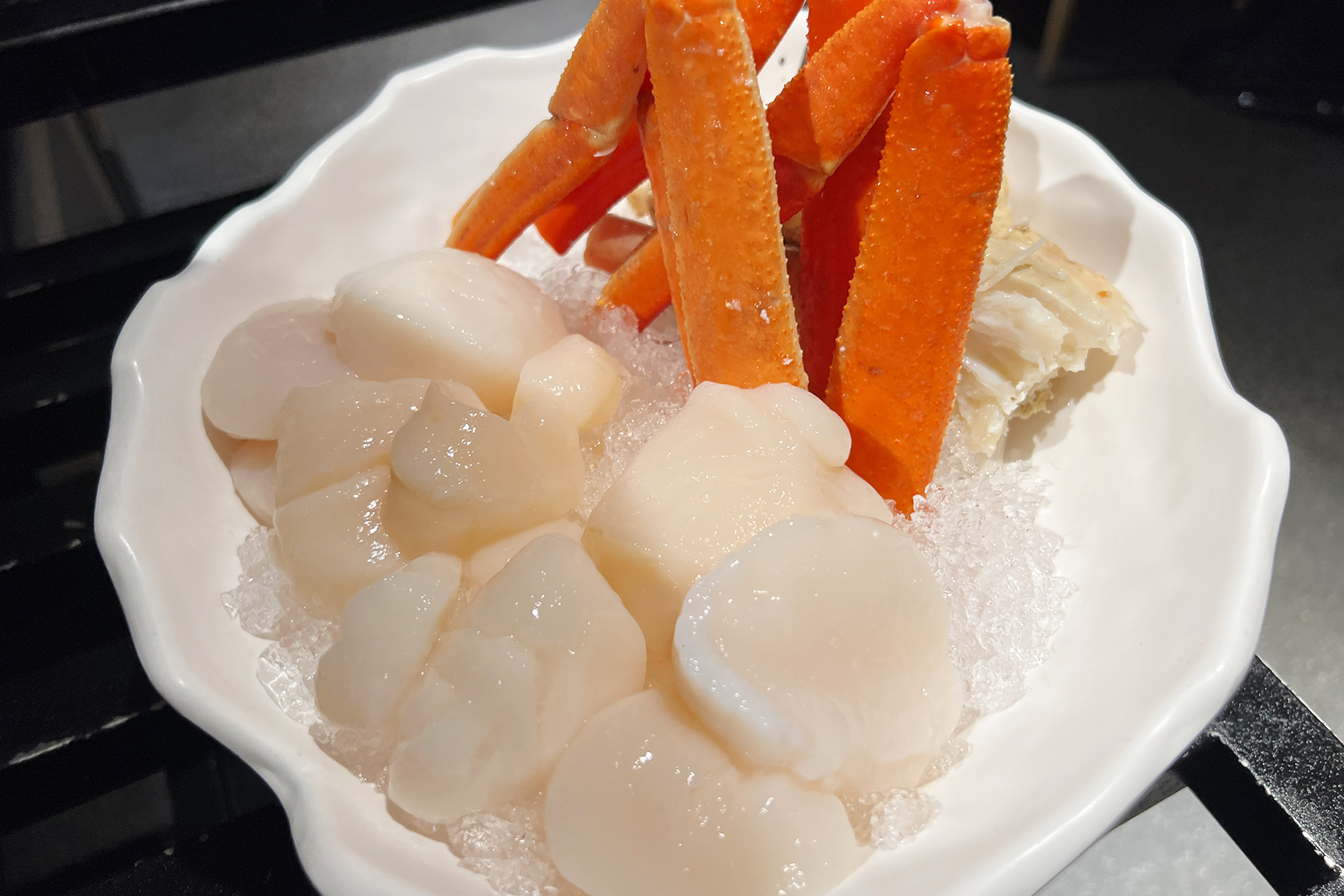 tips & tricks
Skip the seafood platter. Take advantage of the meat since you're here anyway.
Go to the restaurant before it opens. It's better to wait before it opens versus waiting on another table to finish. There are no reservations taken during the weekends.
Make sure your broth is filled at all times, and keep removing any foam from the surface.
I like to leave the veggies in the soup for additional flavor.
You can opt for specific items if you choose the seafood platter, like we didn't care for shrimp, mussels, etc.
Definitely skip the chicken and pork – this is a Wagyu restaurant!
Do not wear your Sunday's best here. Your clothes will smell like hot pot.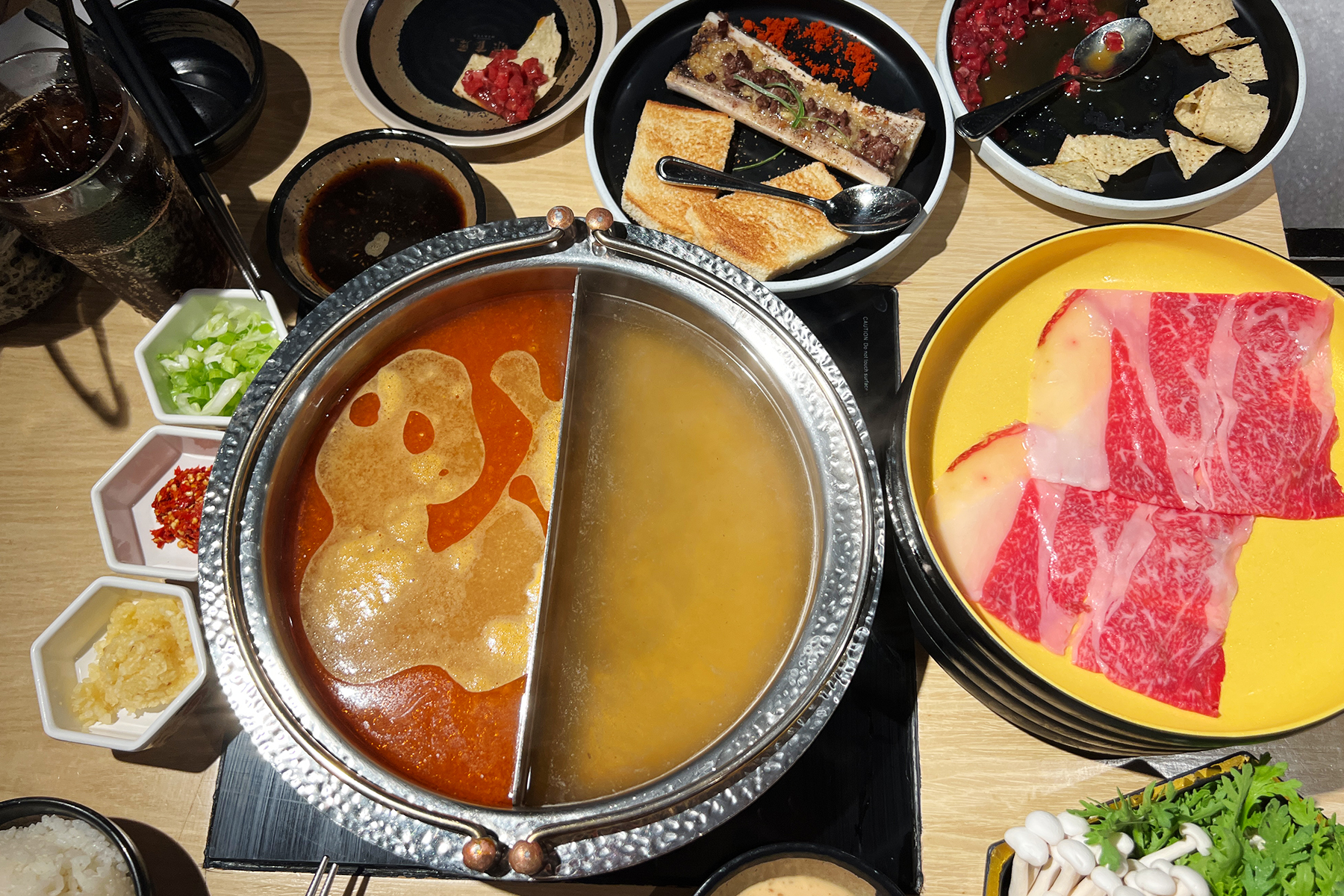 I honestly enjoyed the experience at Mikiya Wagyu Shabu House and would go again for the Holiday Special A5 Wagyu Set. I now know what I like and could skip next time. Definitely loading up on the tartare and sweet shrimp.
Mikiya Wagyu Shabu House
5728 Rosemead Blvd #107
Temple City, CA 91780
(626) 658-8998