Orange County Sushi Guide to Ootoro Sushi
Ootoro Sushi is home to giving guests a high-quality sushi experience. They are known for their omakase, large chirashi bowls, and a very diverse nigiri menu. I fell in love with Ootoro Sushi's premium chirashi bowl for years, and there are very few sushi restaurants in Southern California that are up to par. The service here exceeds expectations.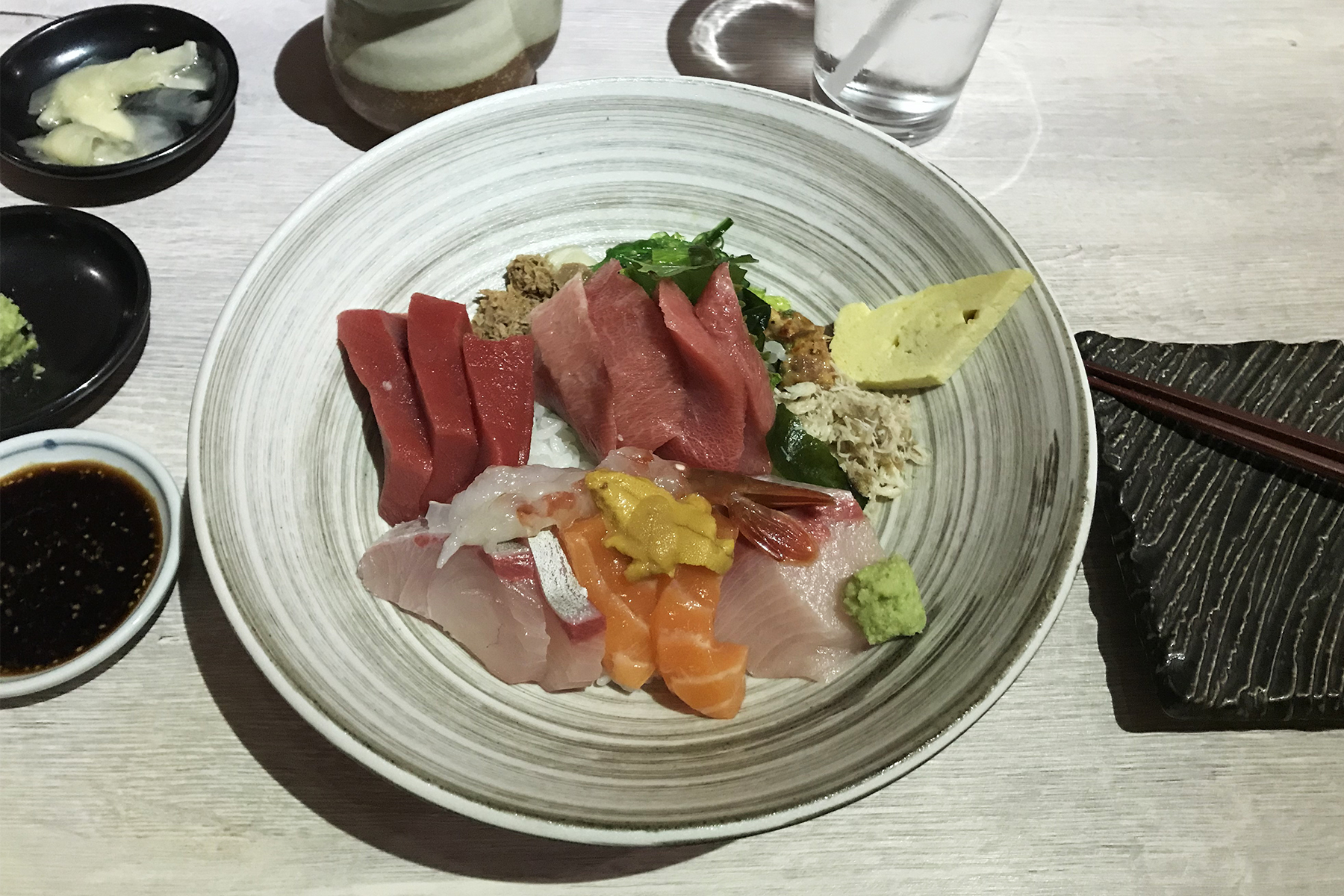 For years, I've mostly ordered the premium chirashi bowl because it came with a bit of amaebi and uni. They have the THICKEST slices of high-quality fish. The fish melts in your mouth between each bite.
The last time I was here was 5 years ago when I was in Irvine for work. I randomly decided to come back a few weeks ago during lunch for the a la carte options.
on the house
This was the first time I sat at the bar, which is great because it gives you an up-close view of the chef's counter and the service is a lot quicker, from chef to table. The chef prepped a couple of dishes for me on the house. The first was octopus, which was delicious! The second was sea snail, which is something I wouldn't order… But I didn't want to be rude, so I had to eat it clean. It reminded me of Surf Clam more than anything.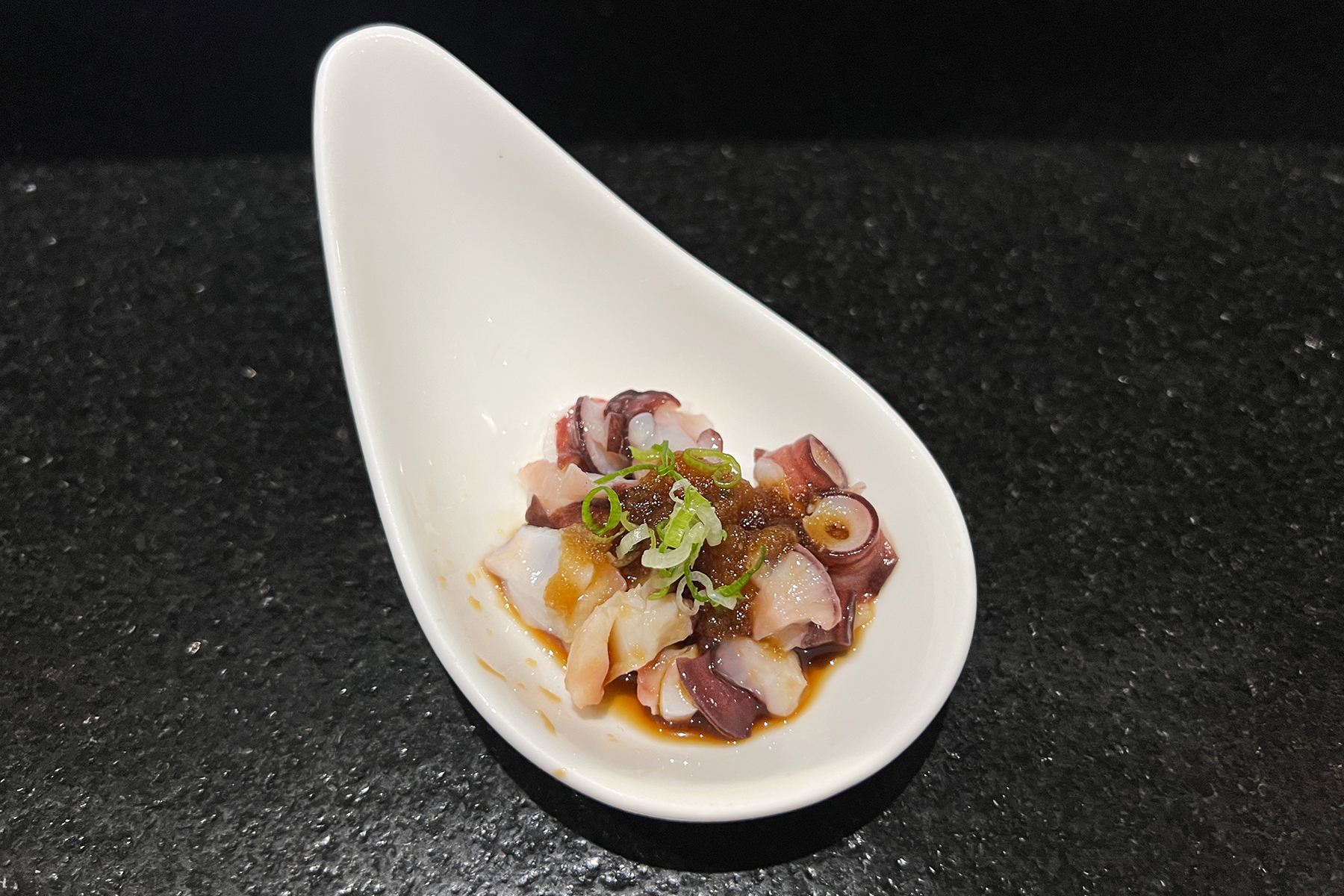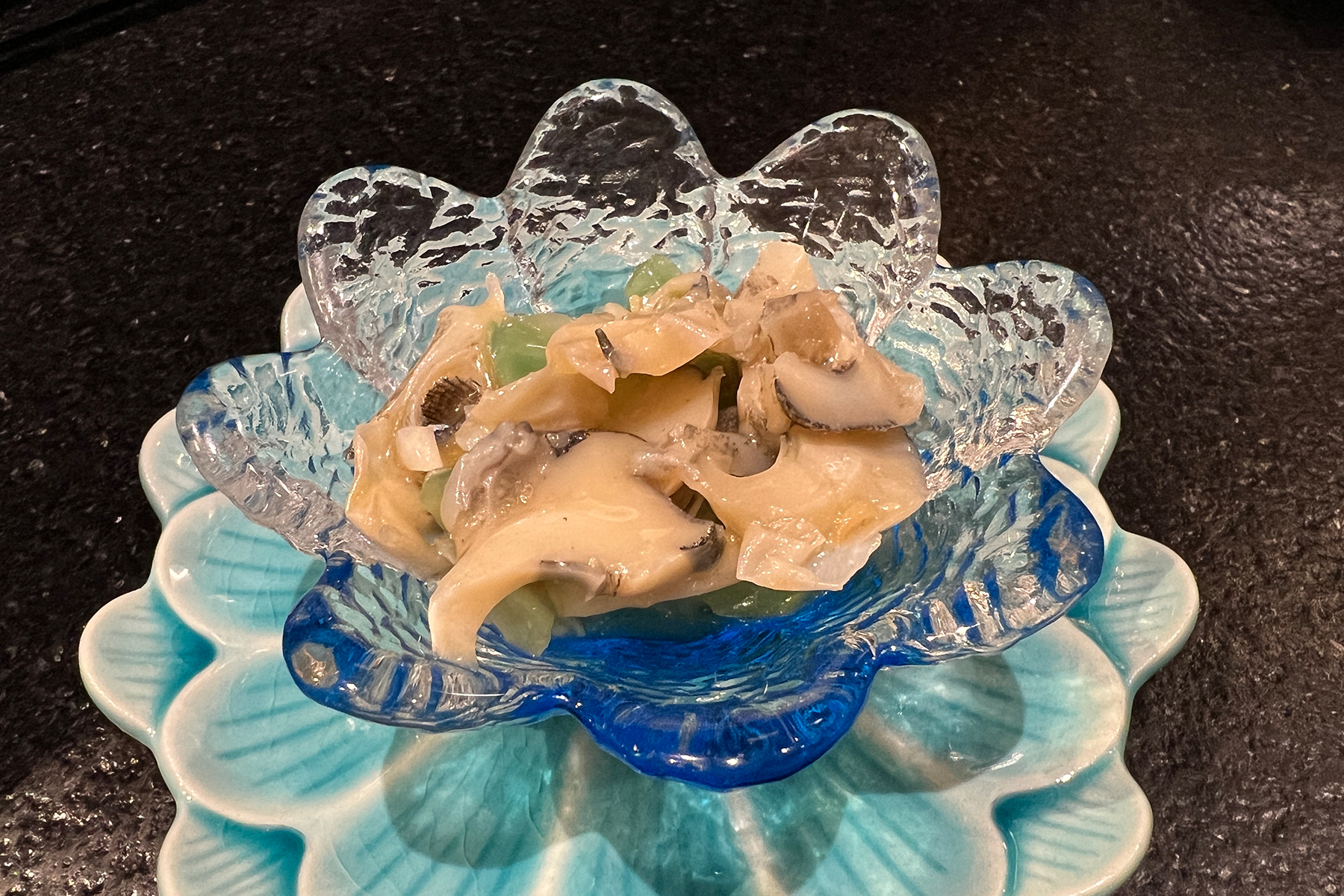 red snapper
Ootoro Sushi is notorious for giving you plenty of options in different fish families. Here, we have the red napper "me-dai", which is part of the white fish family. White fish has a different texture than tuna, yellowtail, and salmon. You don't expect the red snapper to melt in your mouth because it's leaner, yet sweet.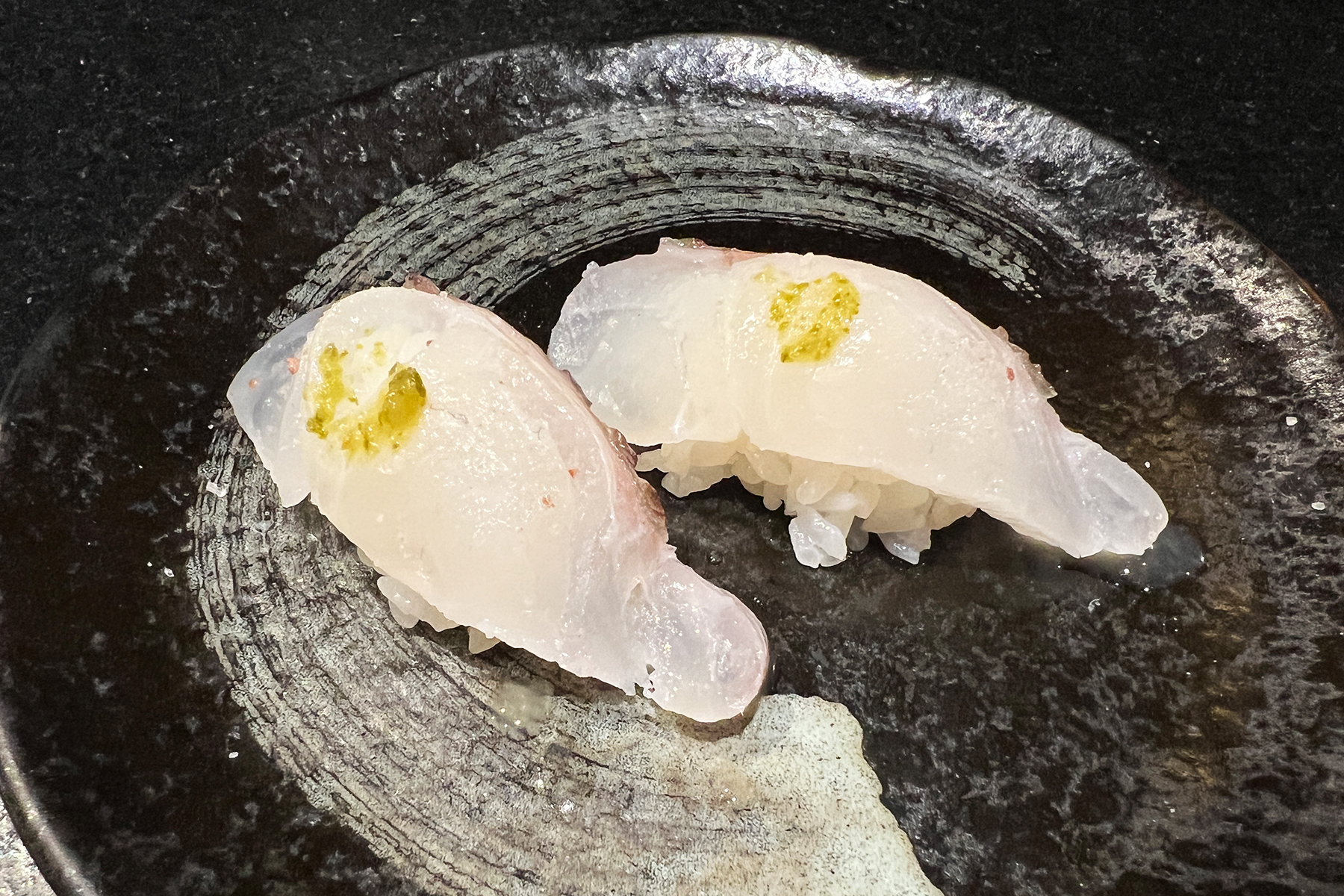 hirame with uni
In all honesty, I didn't want to order the uni separately, which I probably should have because it comes in its cute shell (speaking of sea urchin, check out my podcast at The Sweet Urchin). The hirame (also known as halibut) is part of the white fish family, with a close texture to the red snapper. I love its translucent appearance, and the uni combination makes it even sweeter.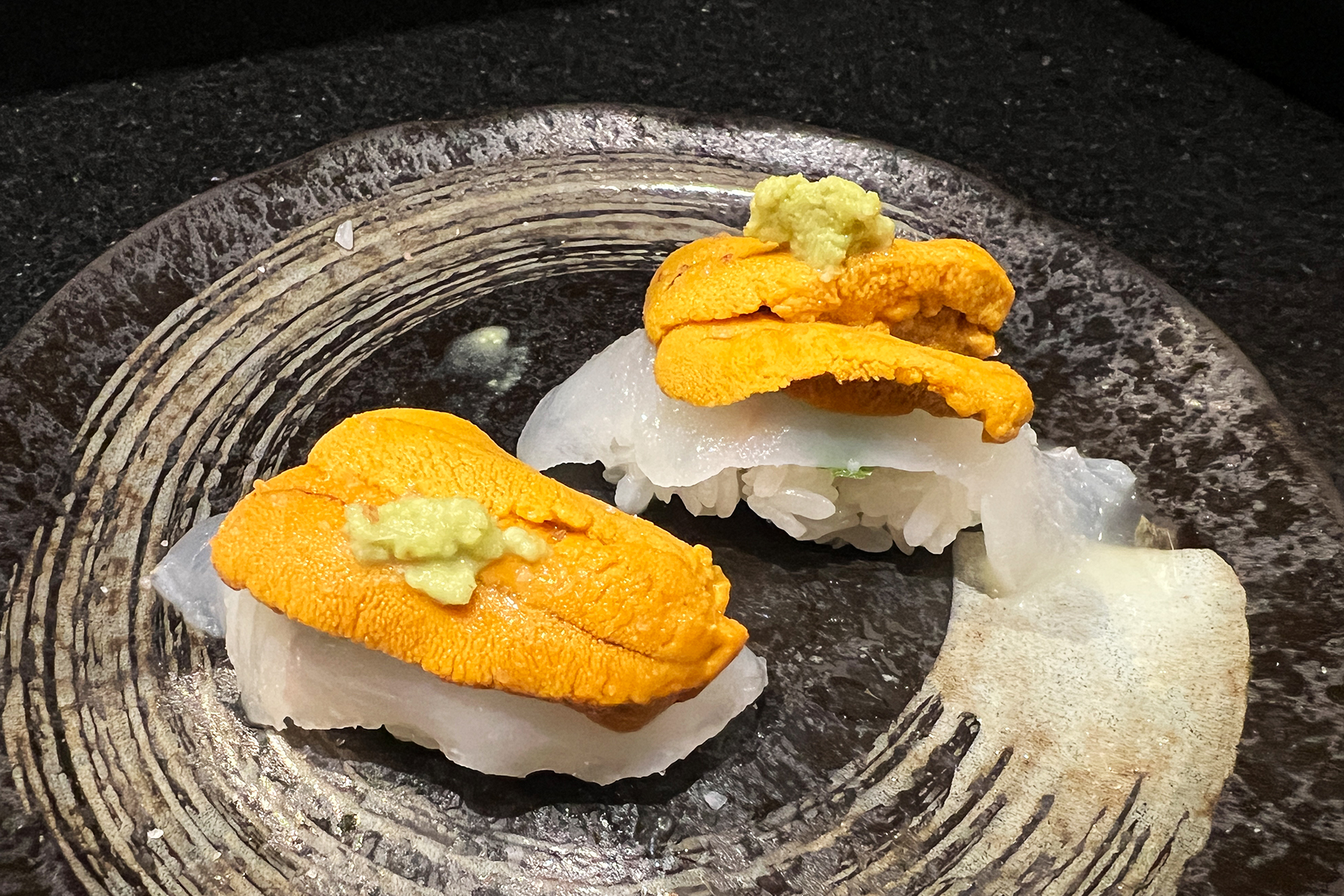 amaebi
Whenever I go to a legit sushi restaurant, I have to order the amaebi (sweet shrimp). At Ootoro Sushi, they'll serve the head with the plate, but will then ask if you would like it to be deep fried or served in a miso broth. I always opted for the deep-fried option. However, the service was a bit slow that day, and the head smelled a bit funky after (for the first time). I enjoyed the sweet shrimp, otherwise! You can tell the big difference between the quality of the amaebi here to the ones at Mikiya.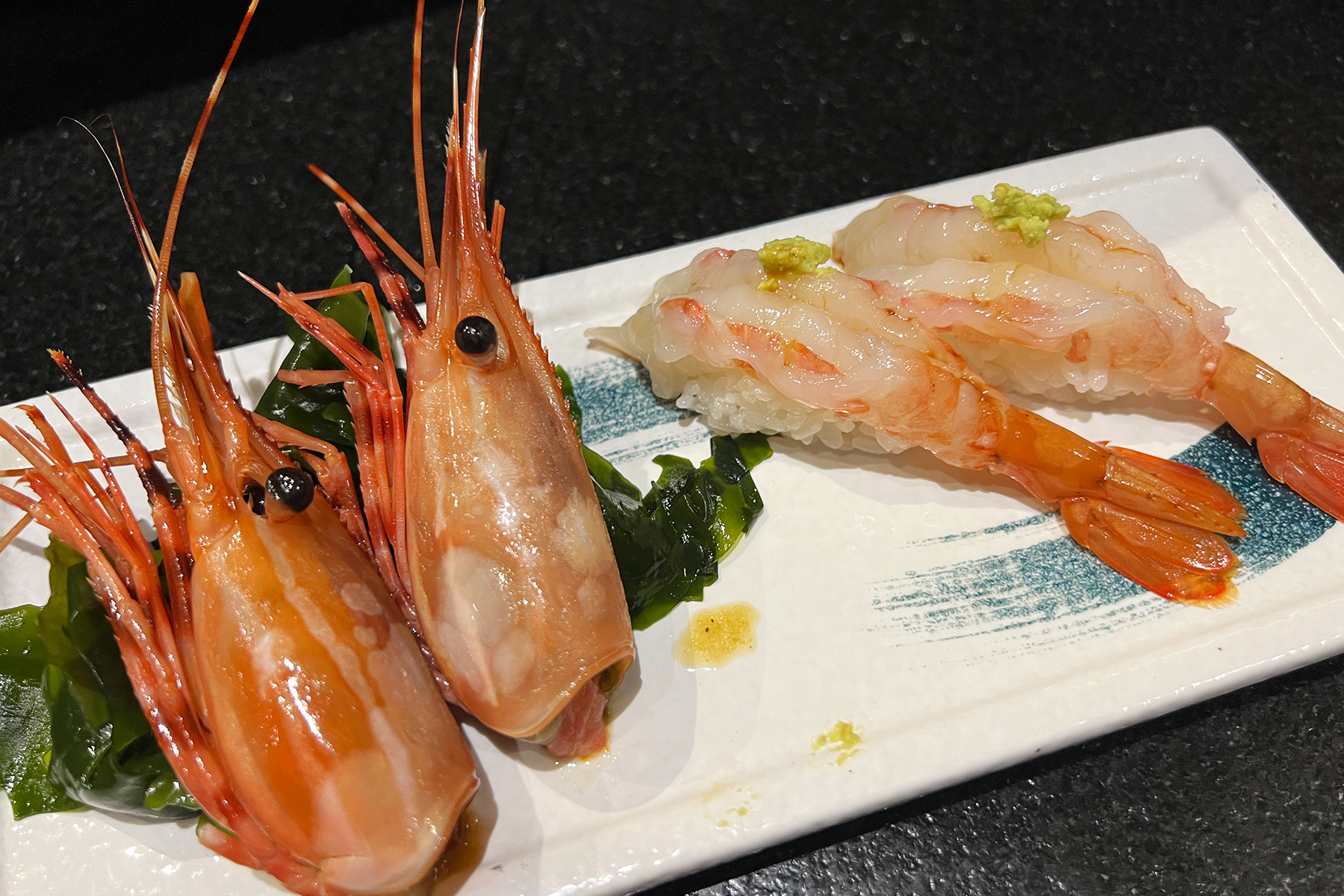 yellowtail
It's kind of interesting that yellowtail became my favorite fish. Most people would think salmon is the cream of the crop, but when you taste a great quality yellowtail, it's a game-changer!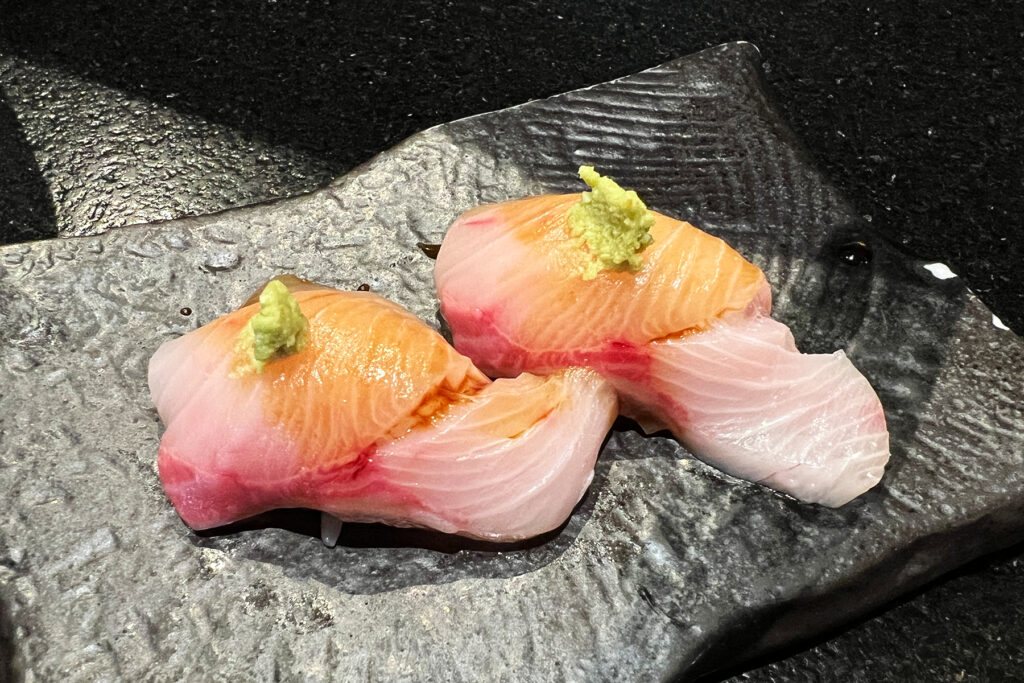 shima-aji toro
Shima-Aji is part of the yellowtail family, known as the Striped Jack. I really picked this out of randomness because I wanted to see how this was different than the traditional yellowtail cuts. It's a bit leaner (does not melt in your mouth as easily), but still delicious!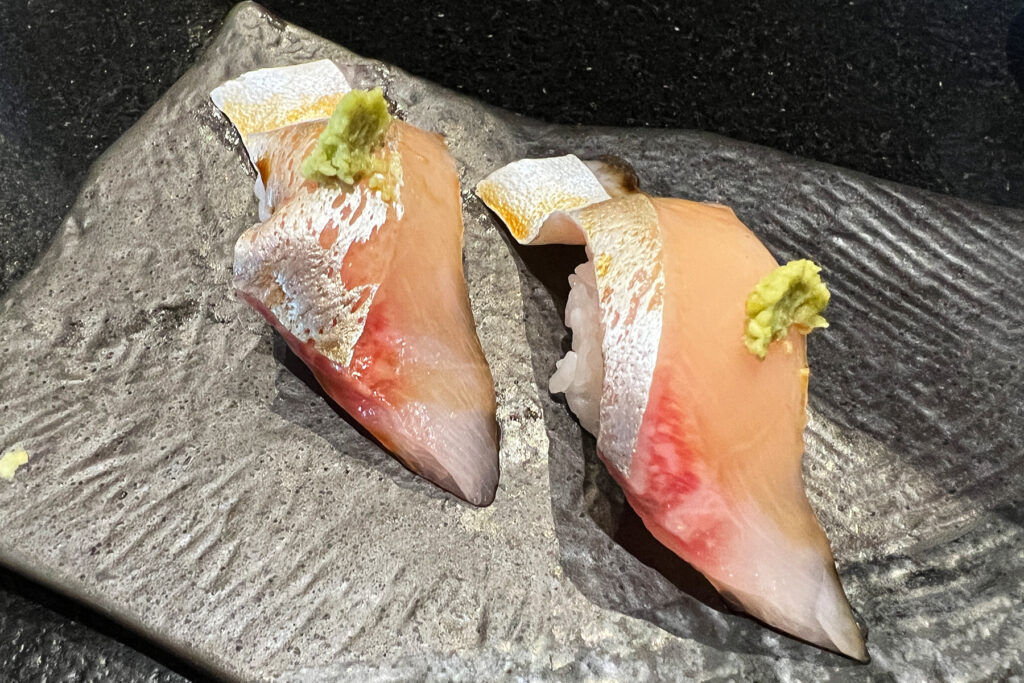 salmon
Is it wrong for me to judge a sushi restaurant by the quality of its salmon? If you can't get the salmon down, how will everything else taste good? The salmon was great here, but for some reason, I was craving white fish more than anything during this visit.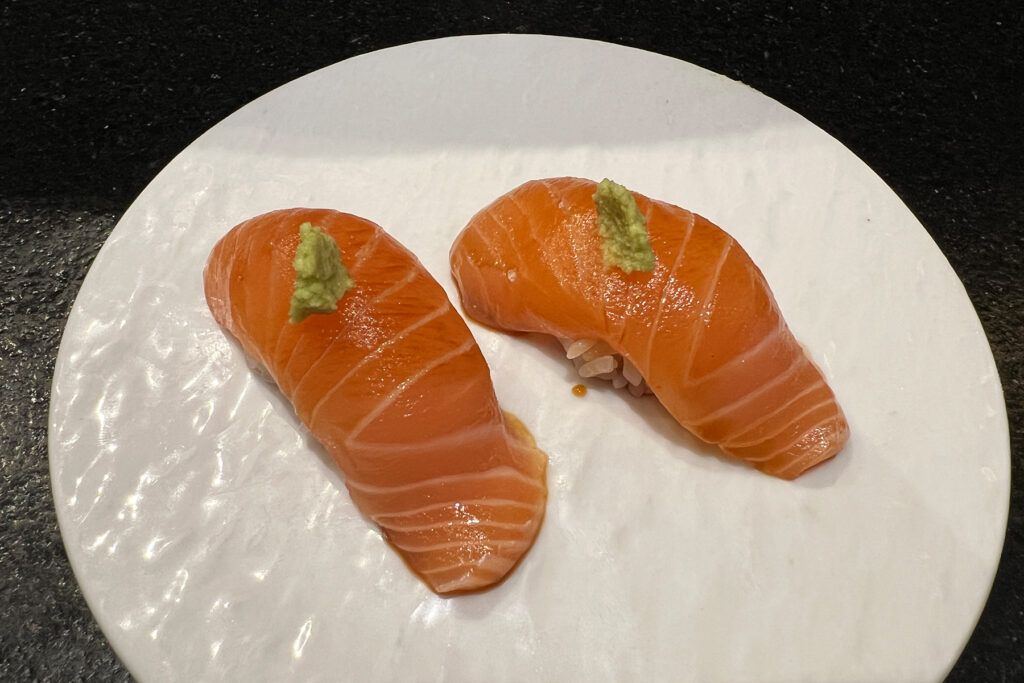 blue fin tuna
The Blue Fin Tuna is the most basic level of tuna. But if you want to level up, you need to order the otoro or the chutoro; those are the fatty and "melts in your mouth" cuts. You can taste and see a huge difference between these different cuts.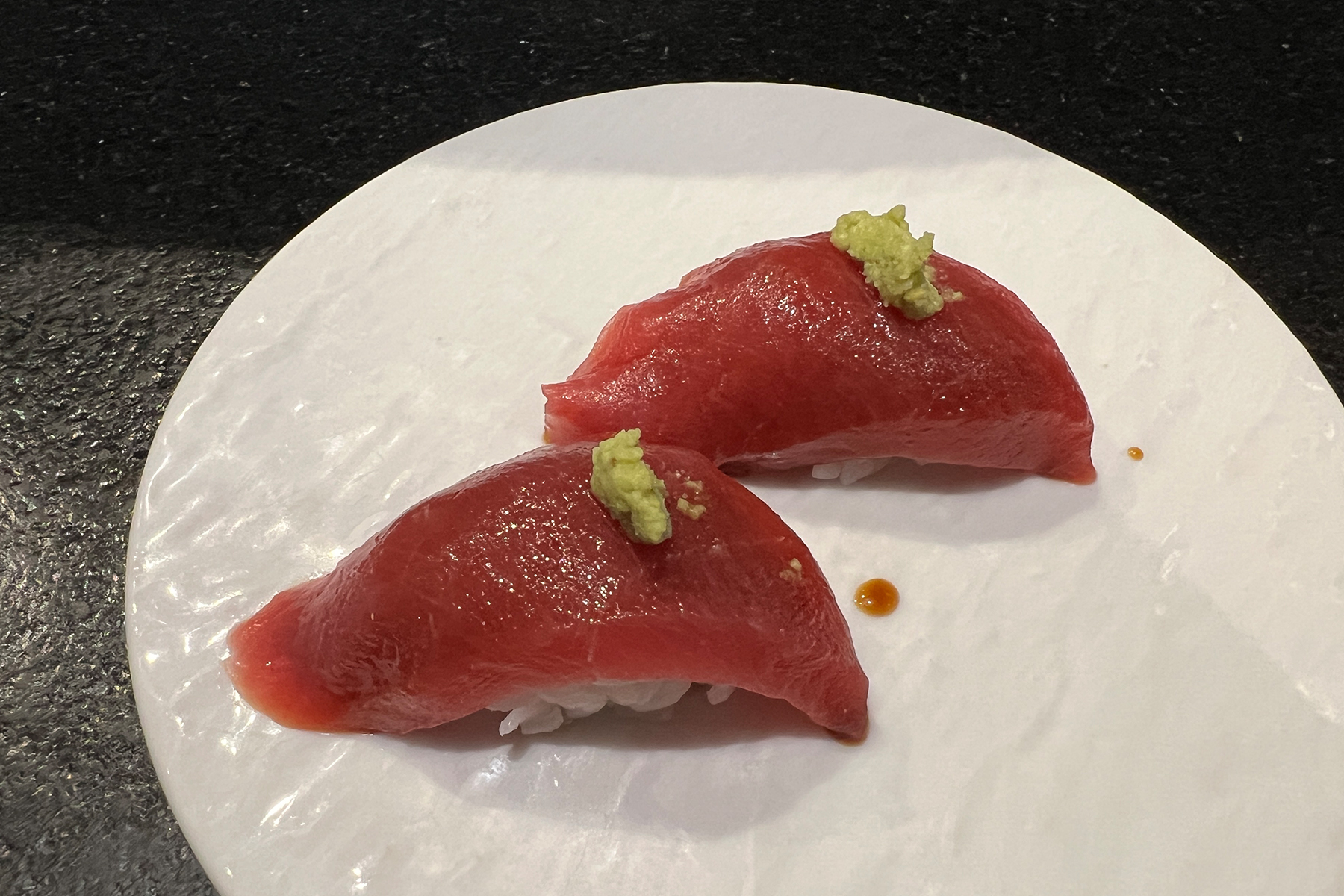 Ootoro Sushi
2222 Michelson Dr #246
Irvine, CA 92612
(949) 222-0688