LA Michelin Guide to Providence
A few weeks ago, Mario and I went to Providence, a two Michelin star restaurant. Providence has a tasting menu focusing on seafood inspired by Asian and Mediterranean flavors. This is the fanciest restaurant I've been to. We ordered their tasting menu with wine pairing. We really went all out during this dining experience.
the starter kit
You're presented with a few finger foods before kicking off the tasting menu. The greatest compliment aside from taste is the presentation. They know how to make their food and plating look astounding. The starter kit included diced yellowtail, in-house smoked salmon in bagel seasoning, wagyu tartare, and uni. The wagyu tartare was out of this world. Chef's kiss for everything.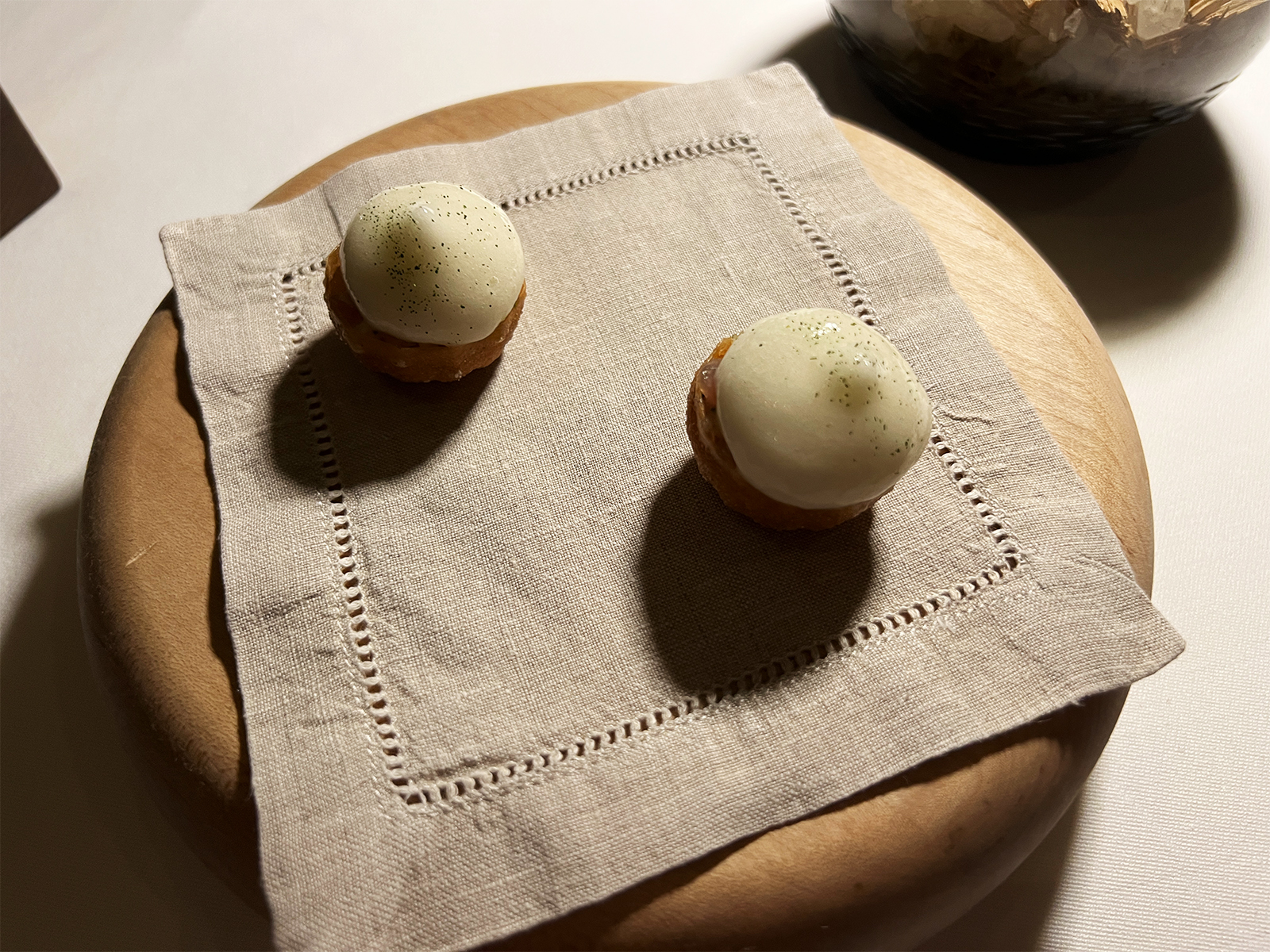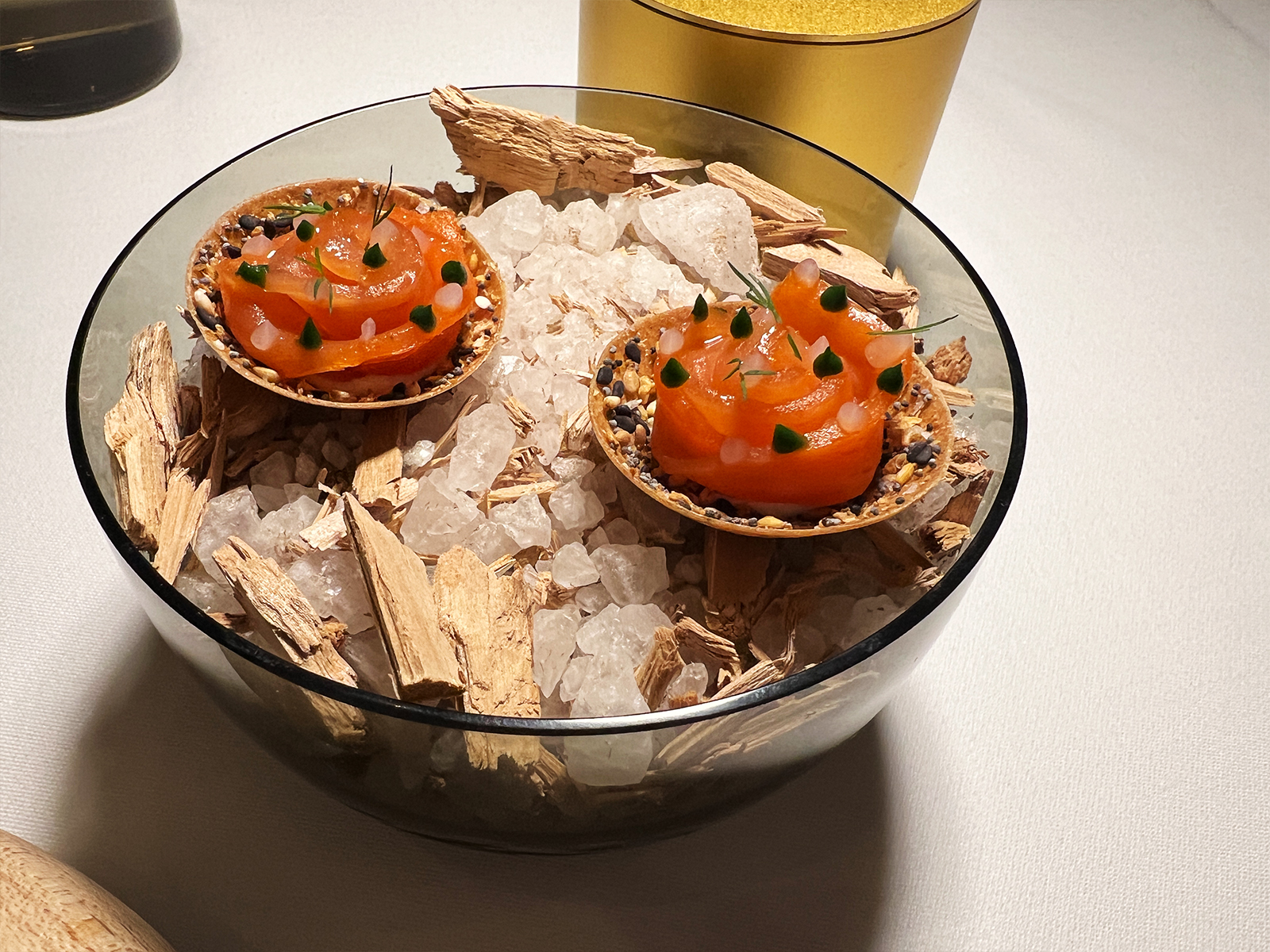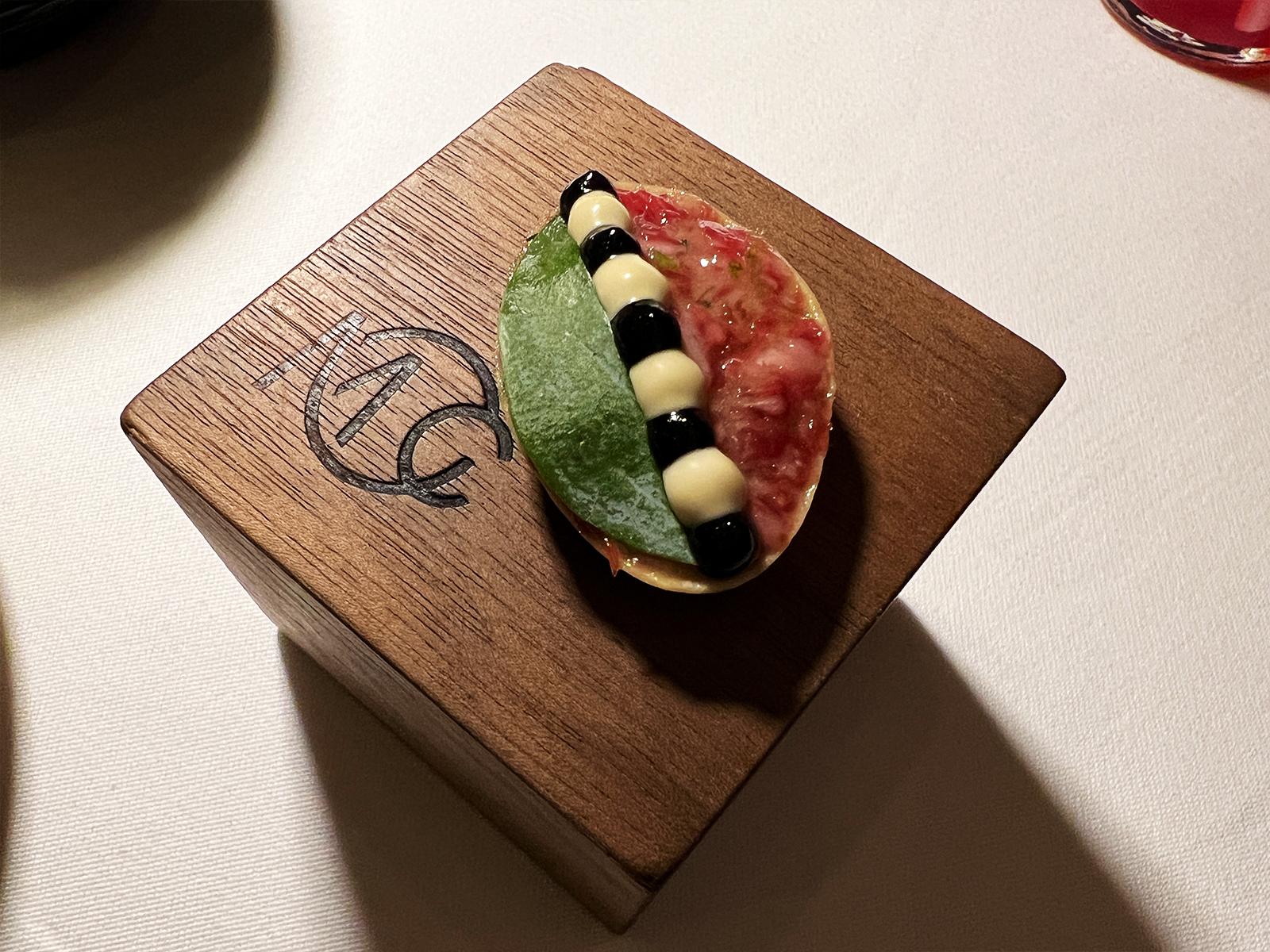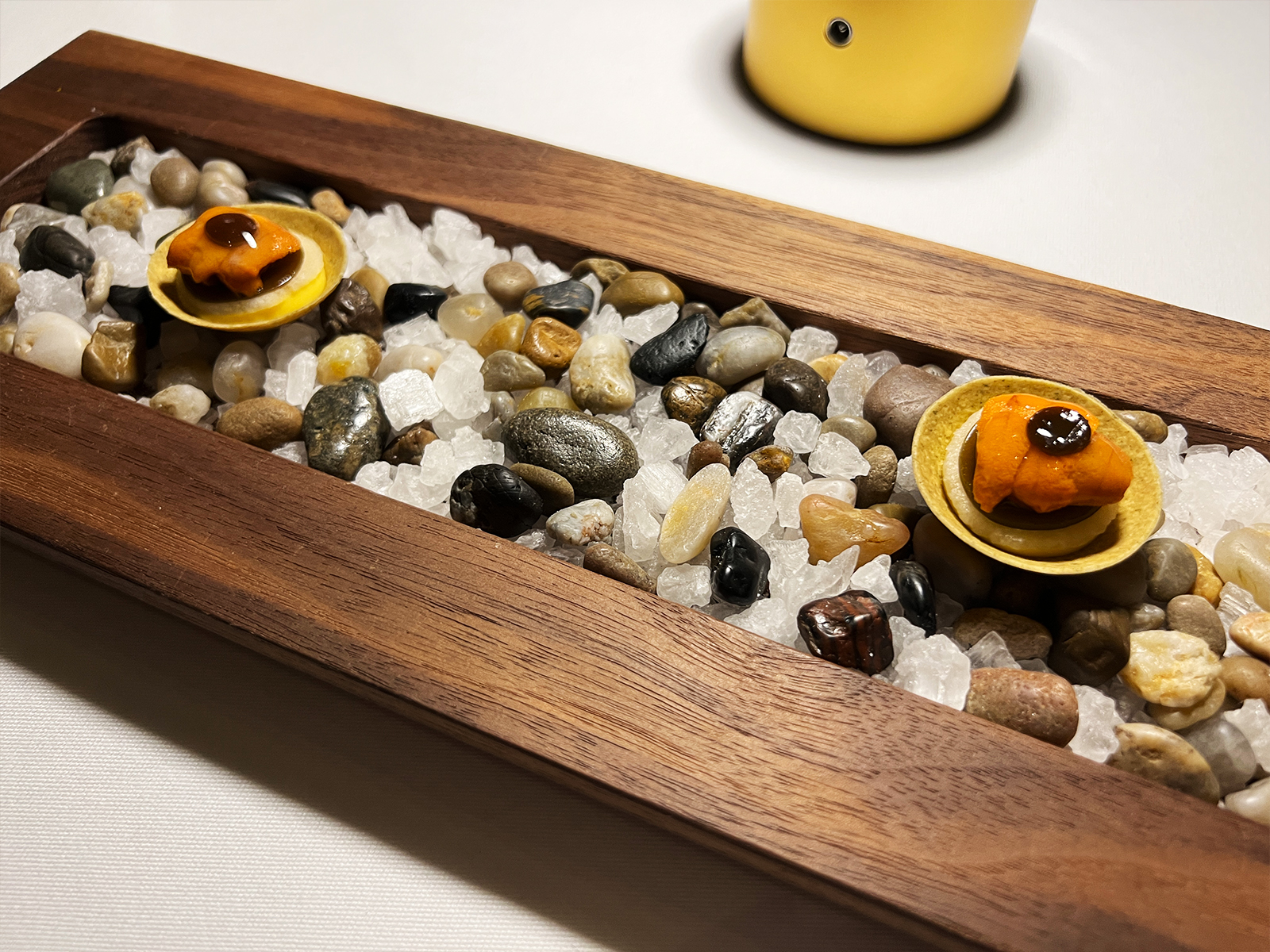 We also ordered half a dozen oysters. Each pair are from a different region, and I love when the oysters are pre-cut. All you have to do is squeeze some lemon and you're good to go! I also love that the lemon has its own cover to catch the seeds.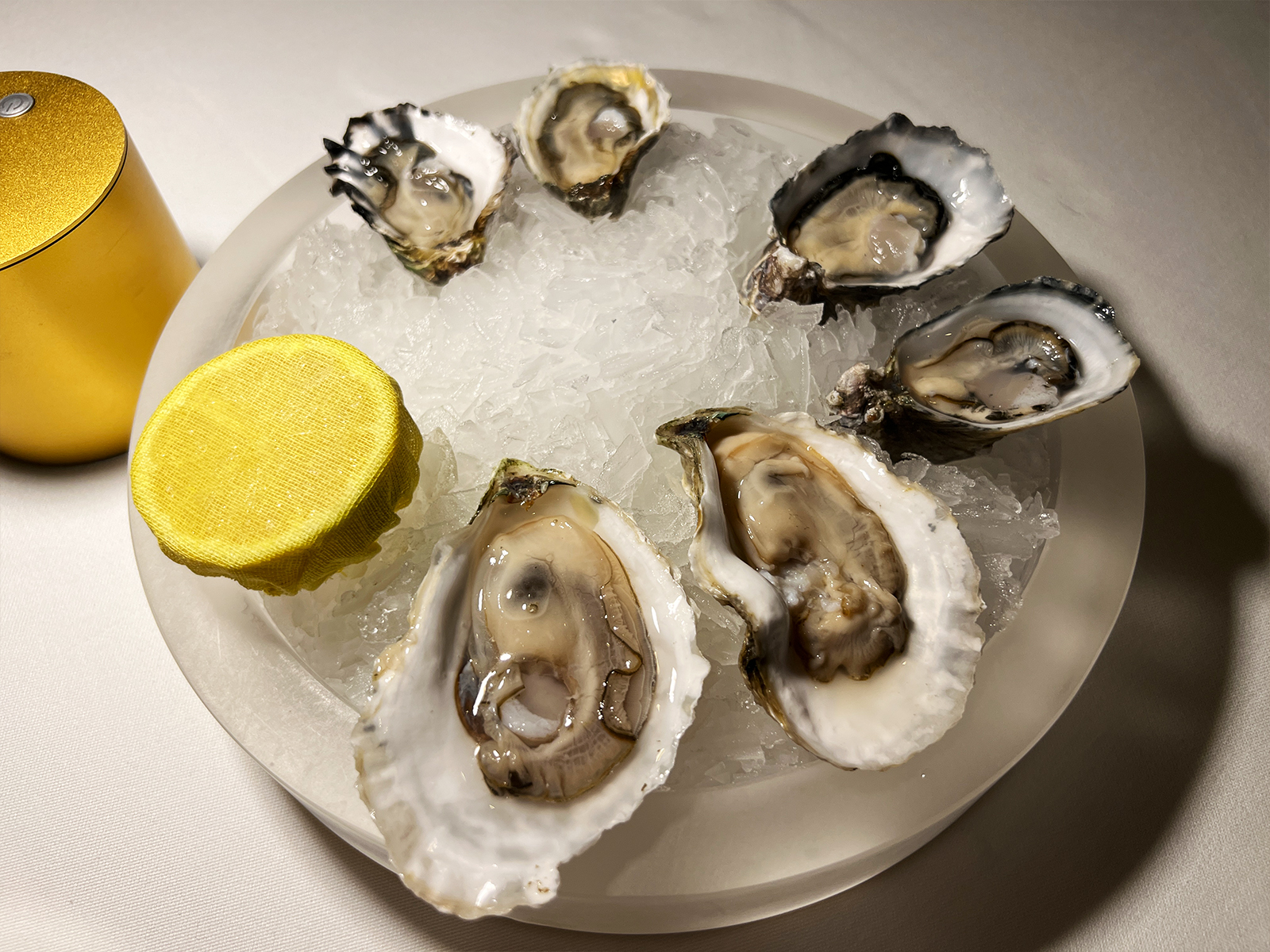 ahualoa farms macadamia
This dish has a simple, yet elegant presentation. The chefs used macadamia nuts and made nut milk, then turned it into foam. Pairing this with caviar, talk about fancy!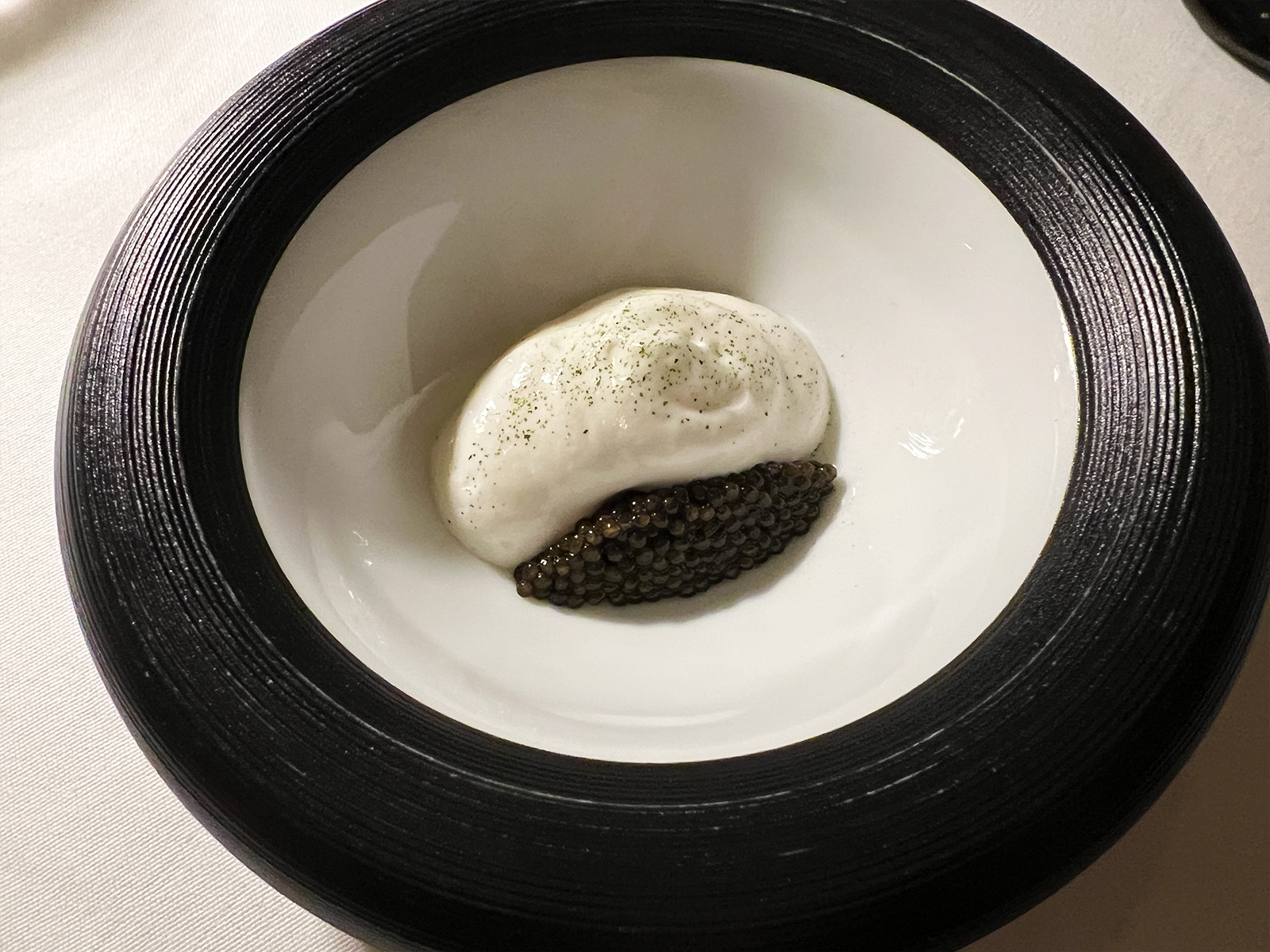 japanese tai sashimi
Who ever thought about combining sashimi with tomatoes? I don't remember the type of fish used (sea bream, yellowtail, etc.?), but you get a good combination of both flavors in every bite. The micro florals on top made a slight ting. This restaurant has its own garden on the second floor, where many of the edible florals have been harvested from.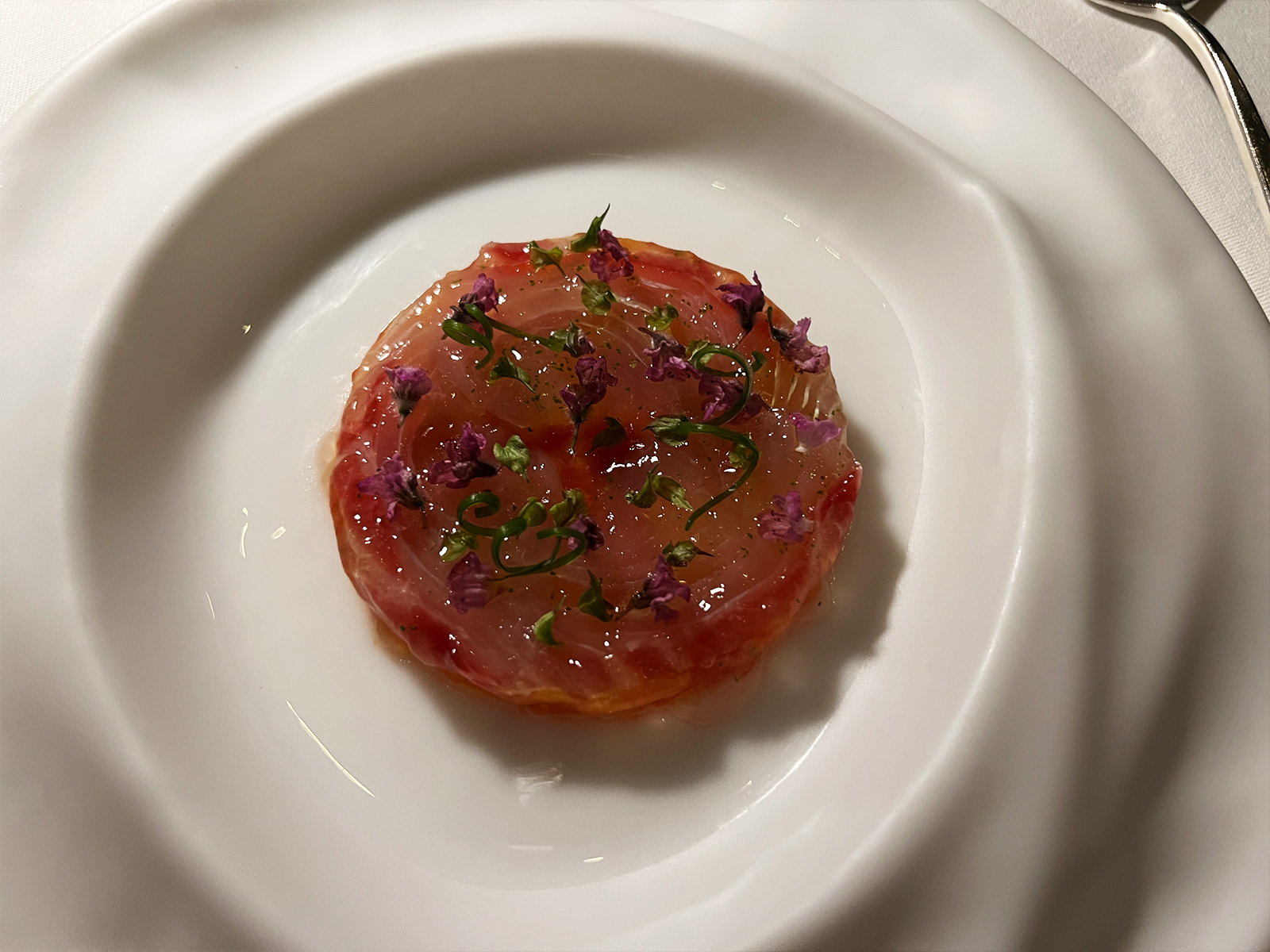 uni egg
OKAY – this looks like a magical forest of its own. Combining the elements from chicken egg yolk with uni egg is amazing. Top it off with some floral bits? Count us in!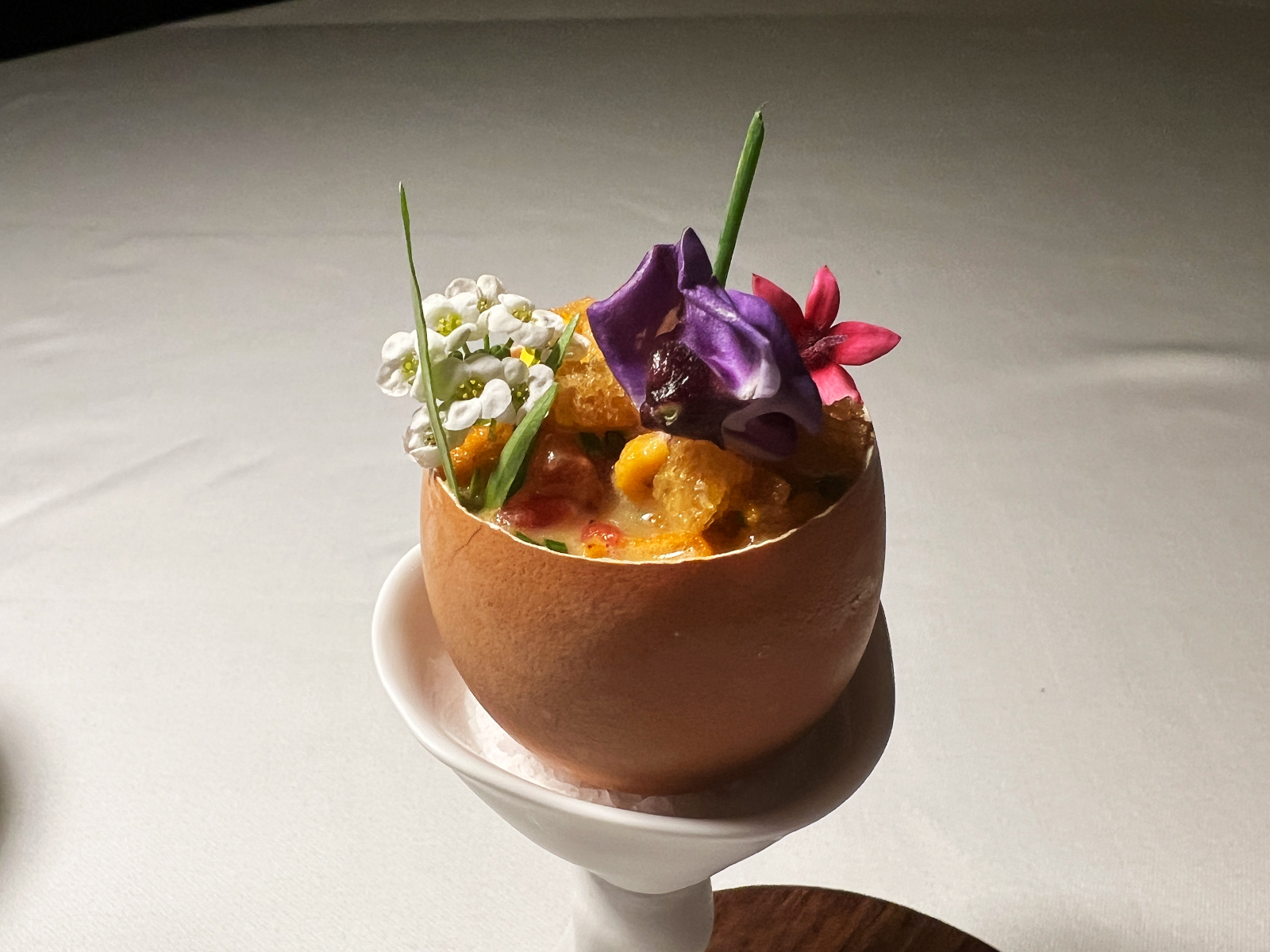 norwegian king crab
The king crab is paired with some sweet corn, fermented radish, and some foam.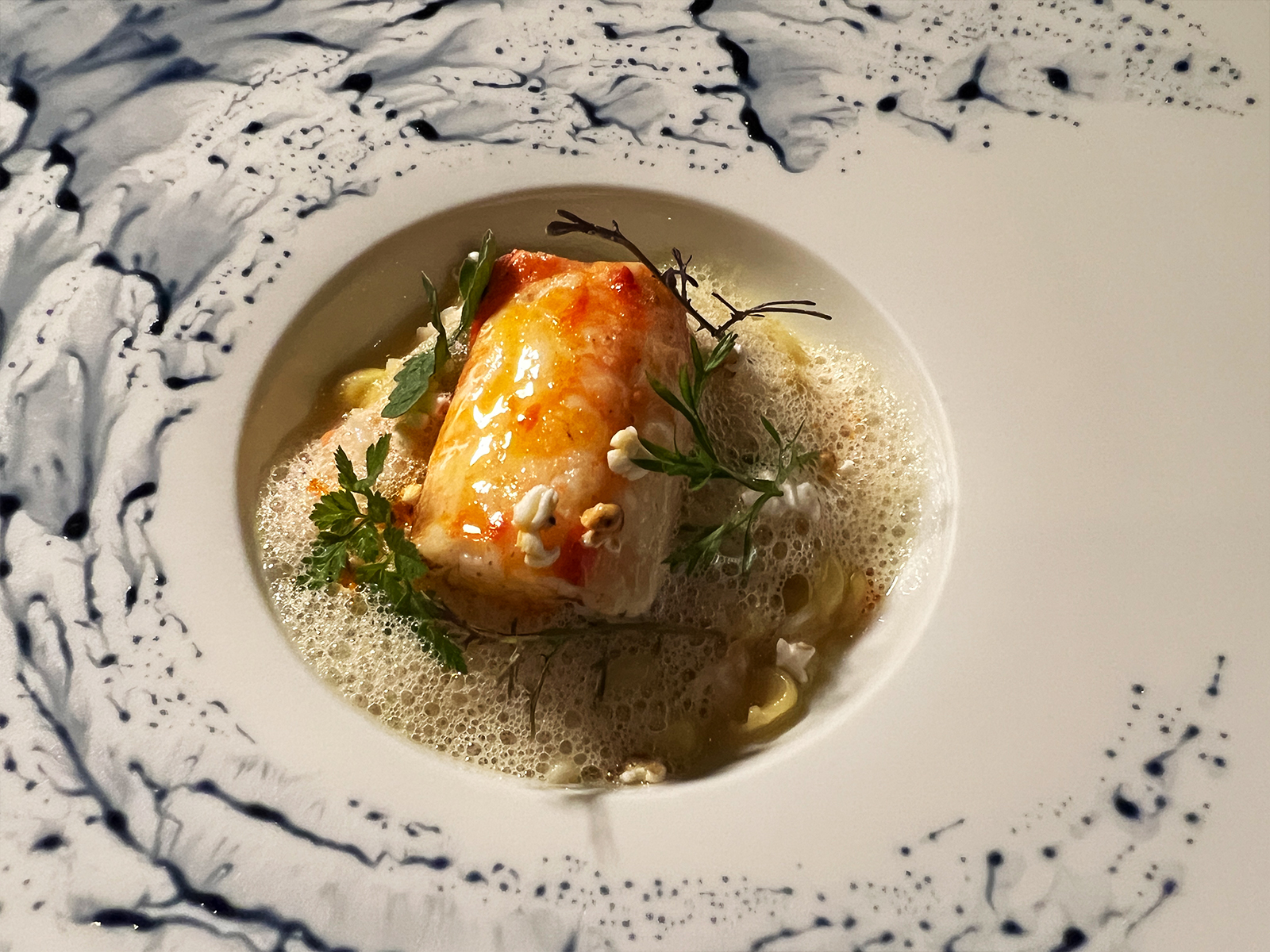 hokkaido sea scallop
By this time, I realized the menu items are based on the origination of the main piece. Foam plays a big part of these elegant dishes, both from a flavor and presentation perspective. Here, we have the Hokkaido sea scallop. The leek fondue made a huge difference.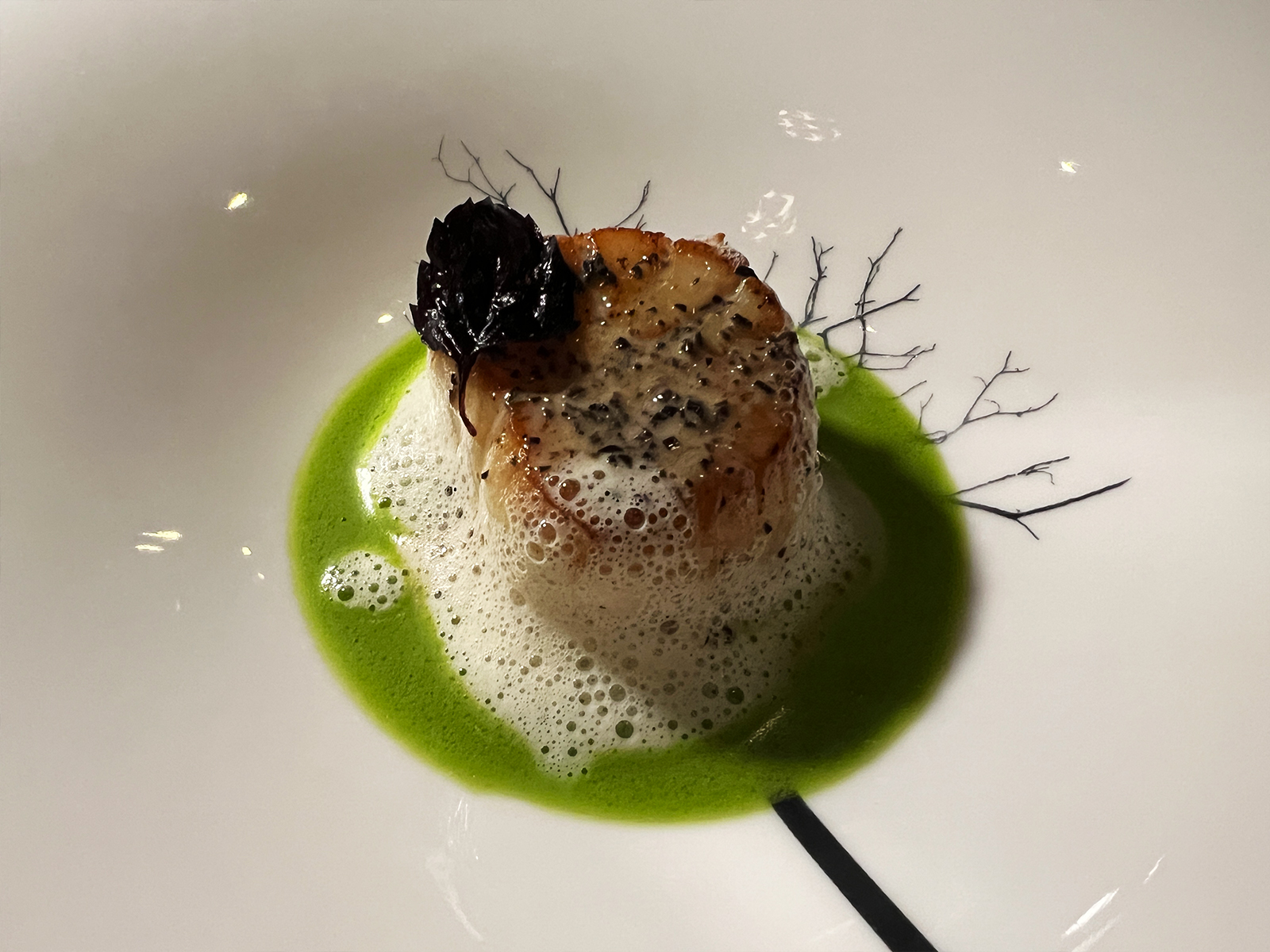 santa barbara black cod
This is probably the warmest dish – we have a nice bite-size slice of cod. On the left, we have the mussel from Saltspring Island over butterball potato. It feels like the potato was mashed and then packed tighter than ever. The sauce is made of saffron – how rich!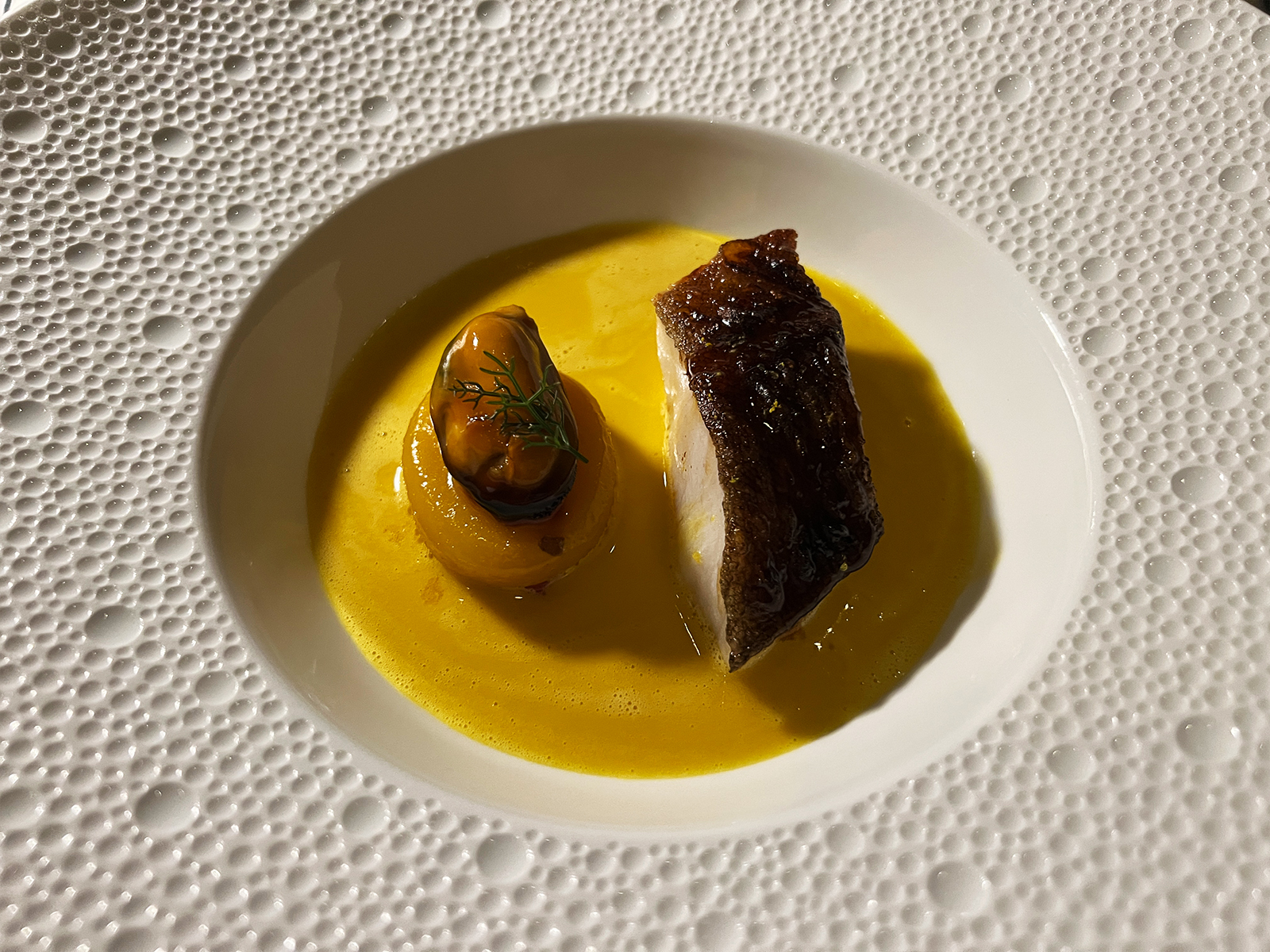 a5 wagyu
For the main entree, you have a choice between salmon, duck breast, and a5 wagyu. We really said let's get the a5 wagyu for the extra cost, which comes with matsutake, pumpkin, and habanada. This was cooked to medium rare and has been the best bite of beef in my life.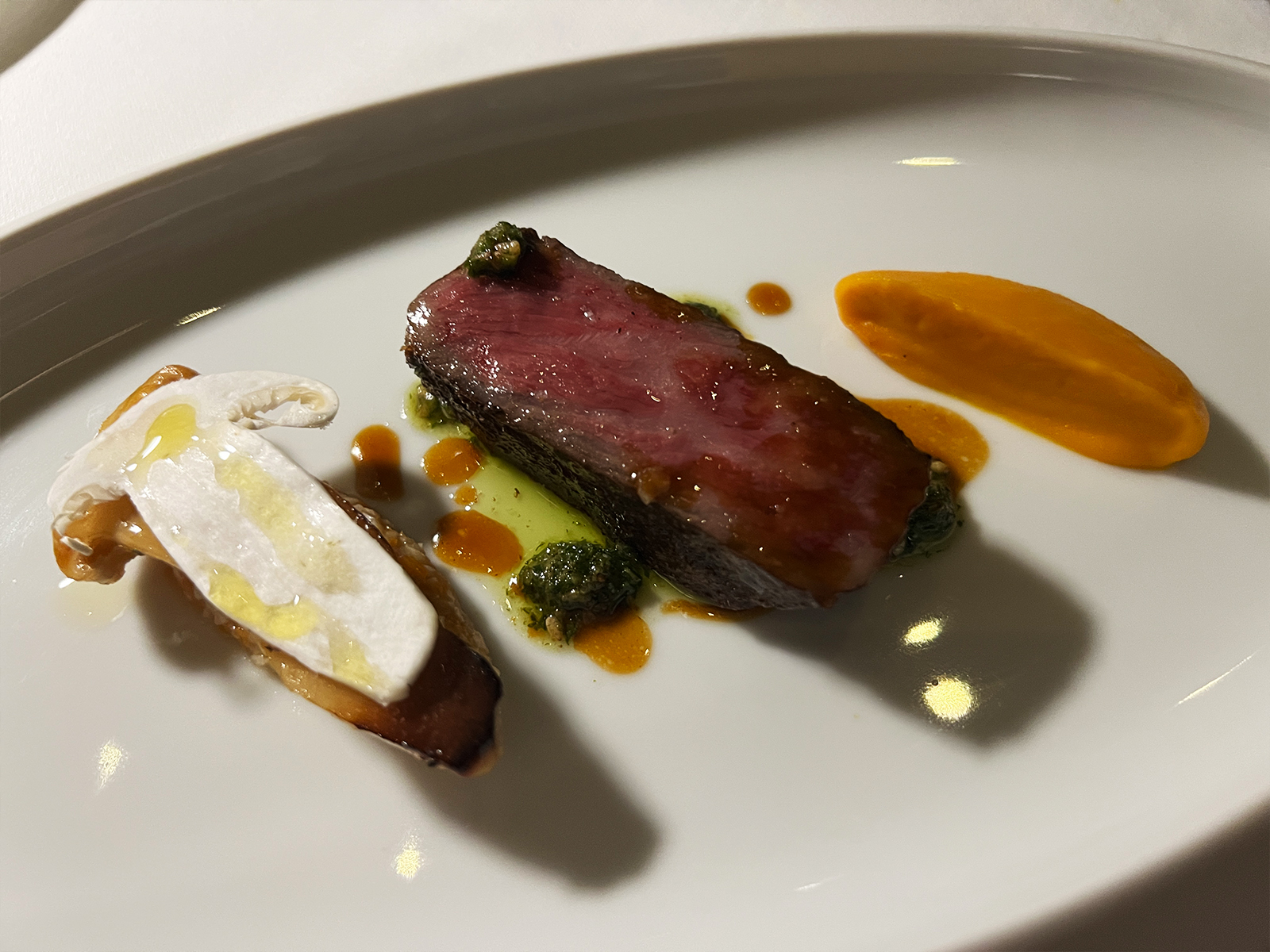 the closing dessert
After the main entree, the pastry chefs kicked in with dessert. Courses included fruit, brownie, macaron, mini pie, chocolate, and other sweets.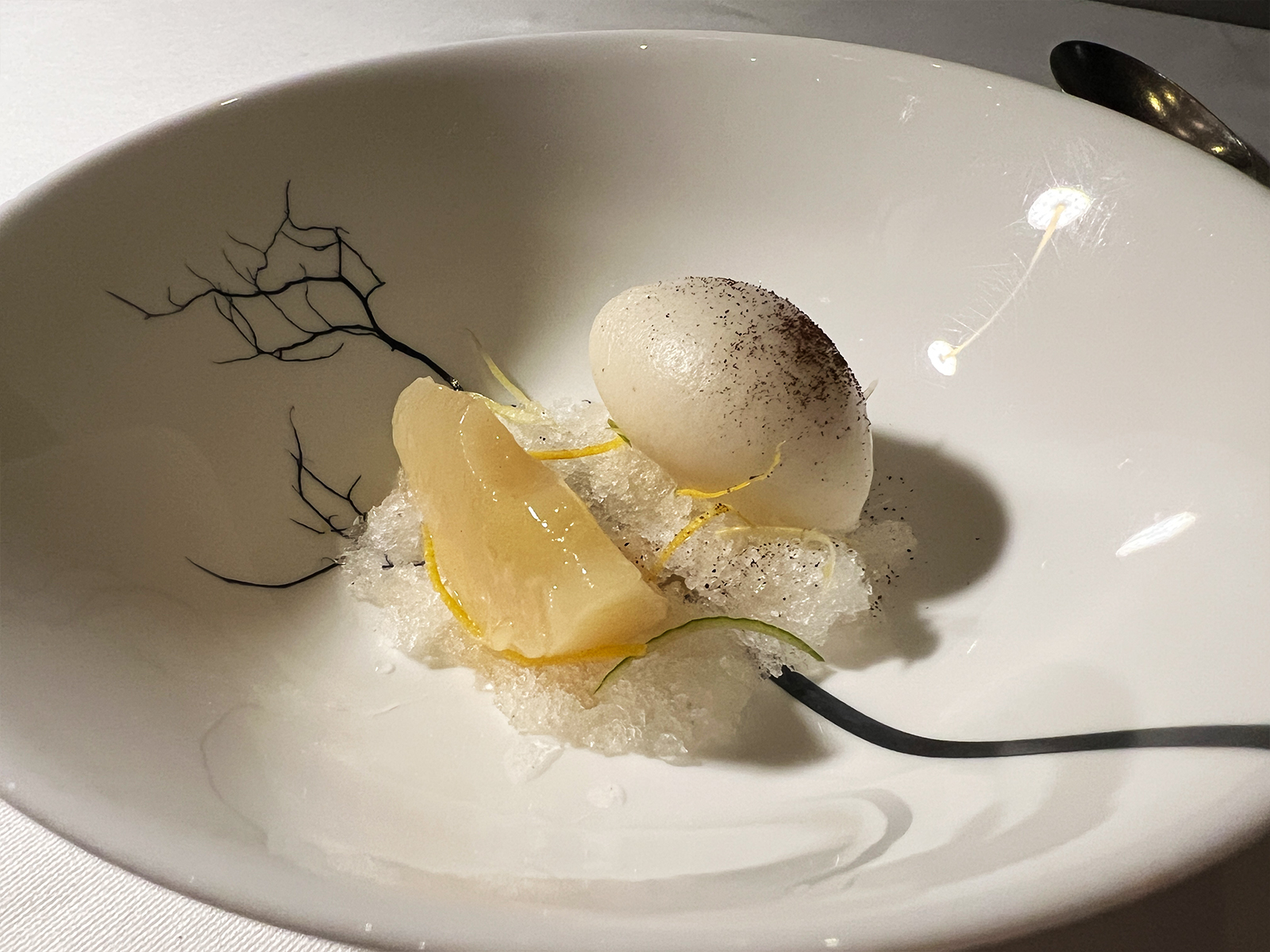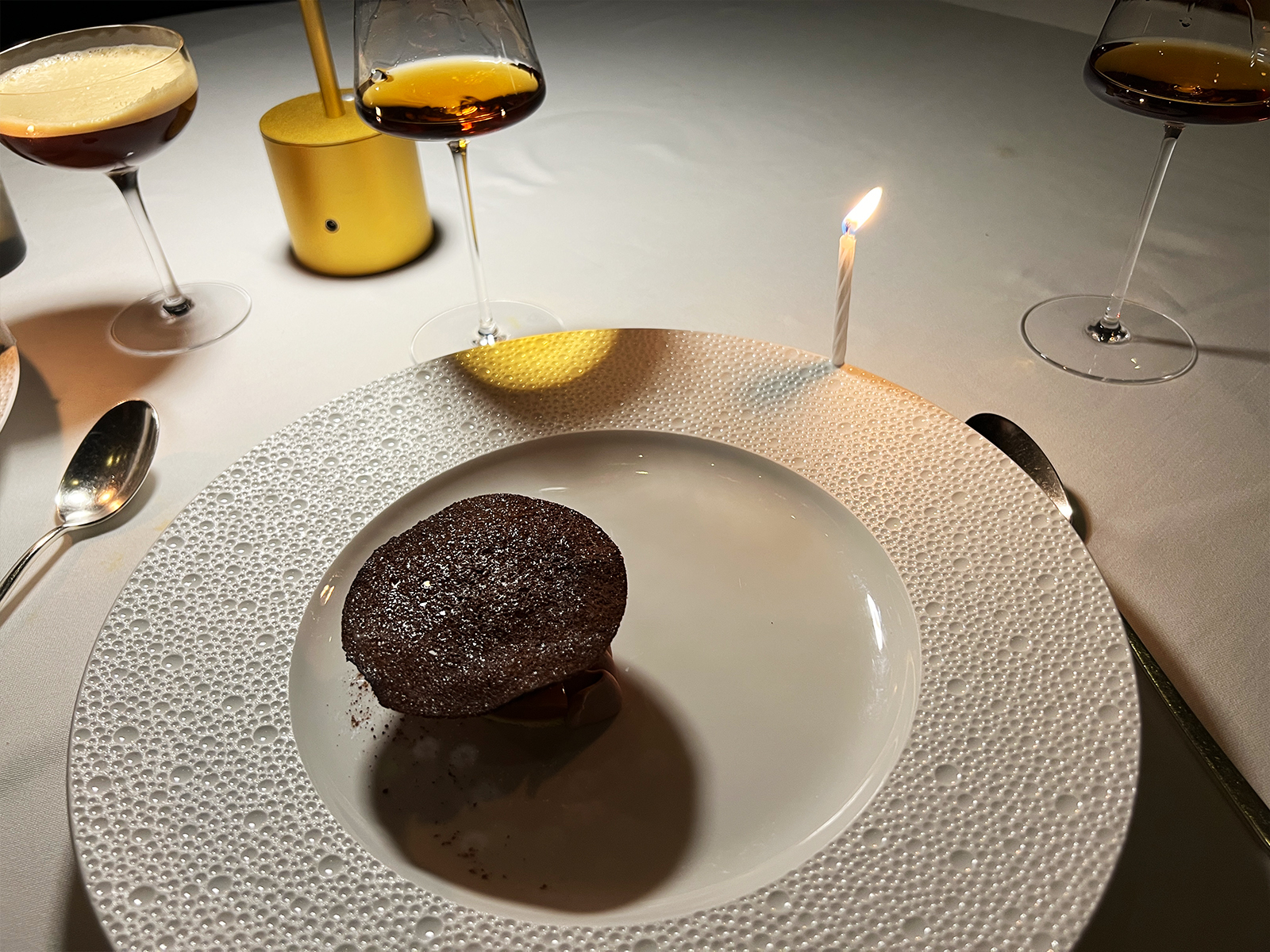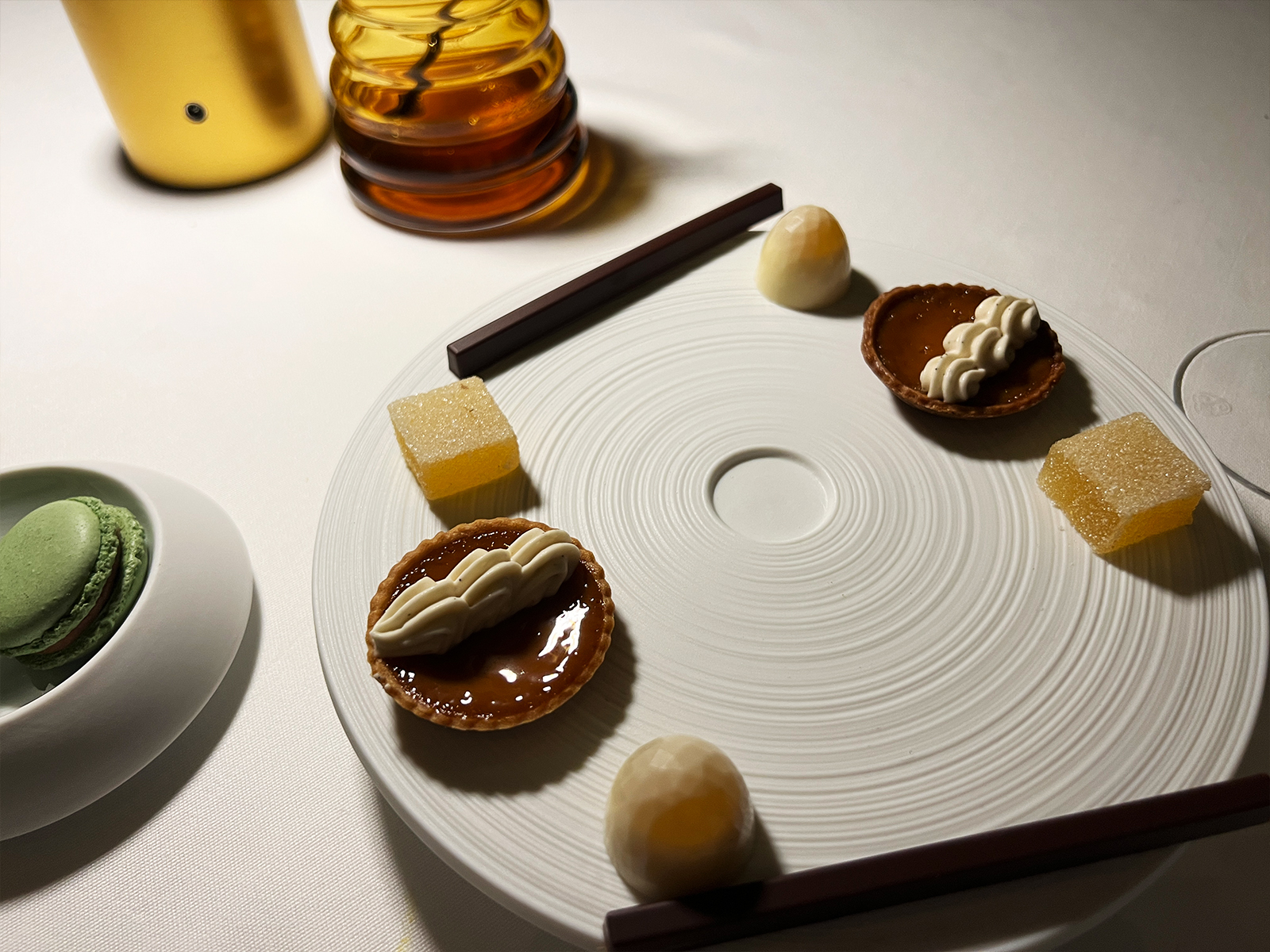 I had an amazing experience at Providence. This restaurant emphasizes in defining what upscale means when it comes to experience and taste palette. I've been wanting to go here for years and had the best of times. The only downside is the location; which is south of Hollywood. At least they have good valet parking. The chefs know what they're doing when it comes to putting everything together. This experience helped elevate my perspective on how I eat.
Providence
5955 Melrose Ave
Los Angeles, CA 90038