Caviar Guide to Petrossian at Tiffany
Dining at a jewelry store in Southern California is now possible, thanks to Petrossian at Tiffany. There are tons of references to "Breakfast at Tiffany's". My favorite is Ariana Grande's 7 rings, through the first verse: "Breakfast at Tiffany's and bottles of bubbles", paying homage to Audrey Hepburn's 1961 Breakfast at Tiffany's.
With Tiffany & Co. opening Petrossian at its South Coast Plaza branch, I had to go with my dear friend Steph to celebrate her birthday. To find this restaurant, navigate to Tiffany & Co. on the first floor, and it is to the right when you walk inside.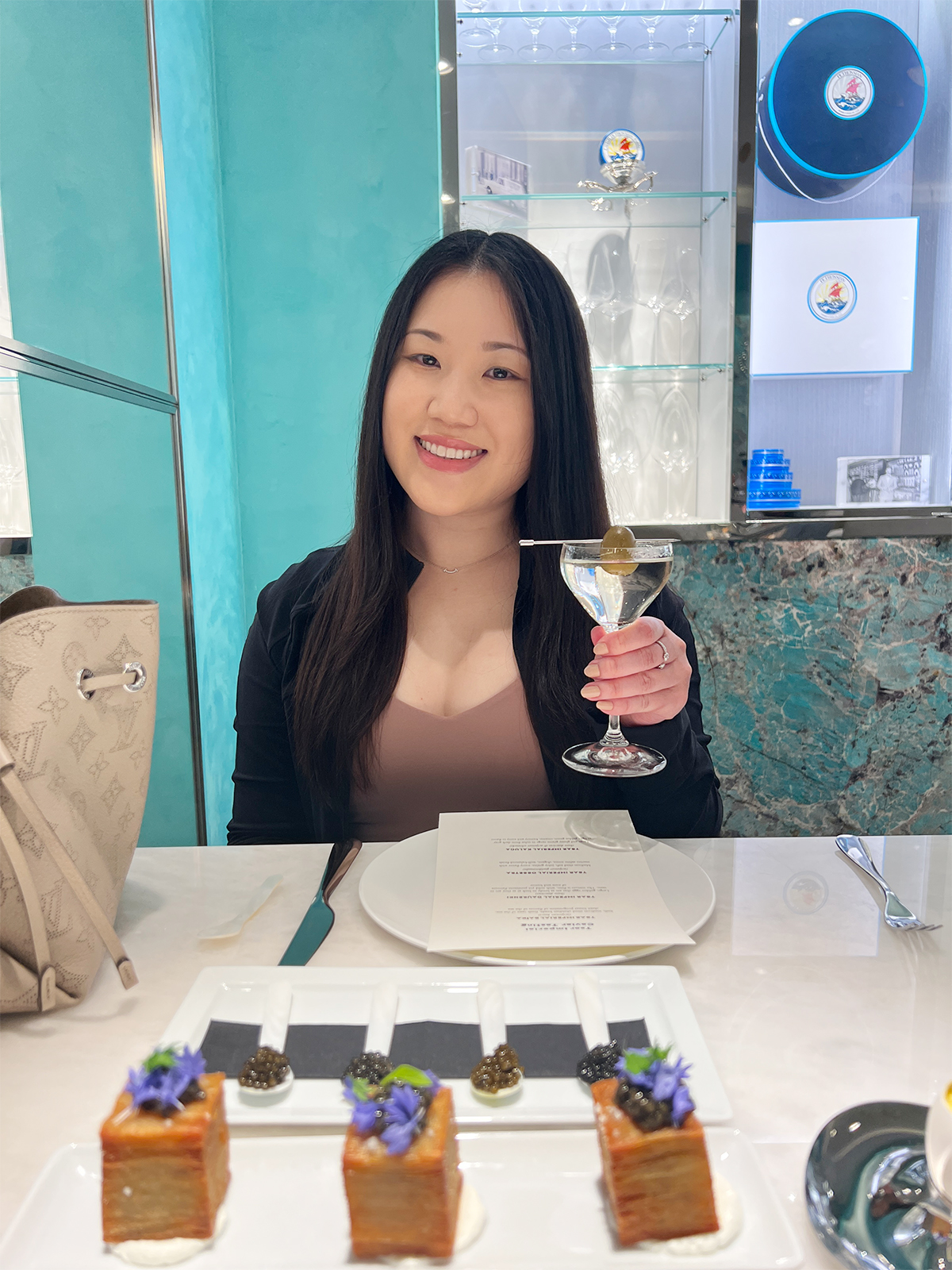 Of course, I had to bust out my Tiffany's (even though you can't see the T&Co dangling pearl earrings).
reservation
Walk-ins may be possible, but it is highly recommended that you make a reservation through OpenTable. This restaurant surprisingly fills up, especially during major holidays.
the tiffany's experience
The decor and dining experience at Petrossian are amazing. The menu focuses on quality rather than quantity. Don't expect to order 28oz steak here. It is highly recommended that you enjoy the menu items with their drink selection.
the drink menu
There are plenty of wine and liquor options. I ended up with the Tiffany Caviartini, which has Belvedere with an olive stuffed with caviar and creme fraiche. It also has a spritz of French Chartreuse, so you're not just drinking straight vodka. Of course, Belvedere is a vodka owned by LVMH, just as Tiffany's is too. It was recommended that we eat the stuffed olive first, and that is probably one of the best-prepared olives I've had.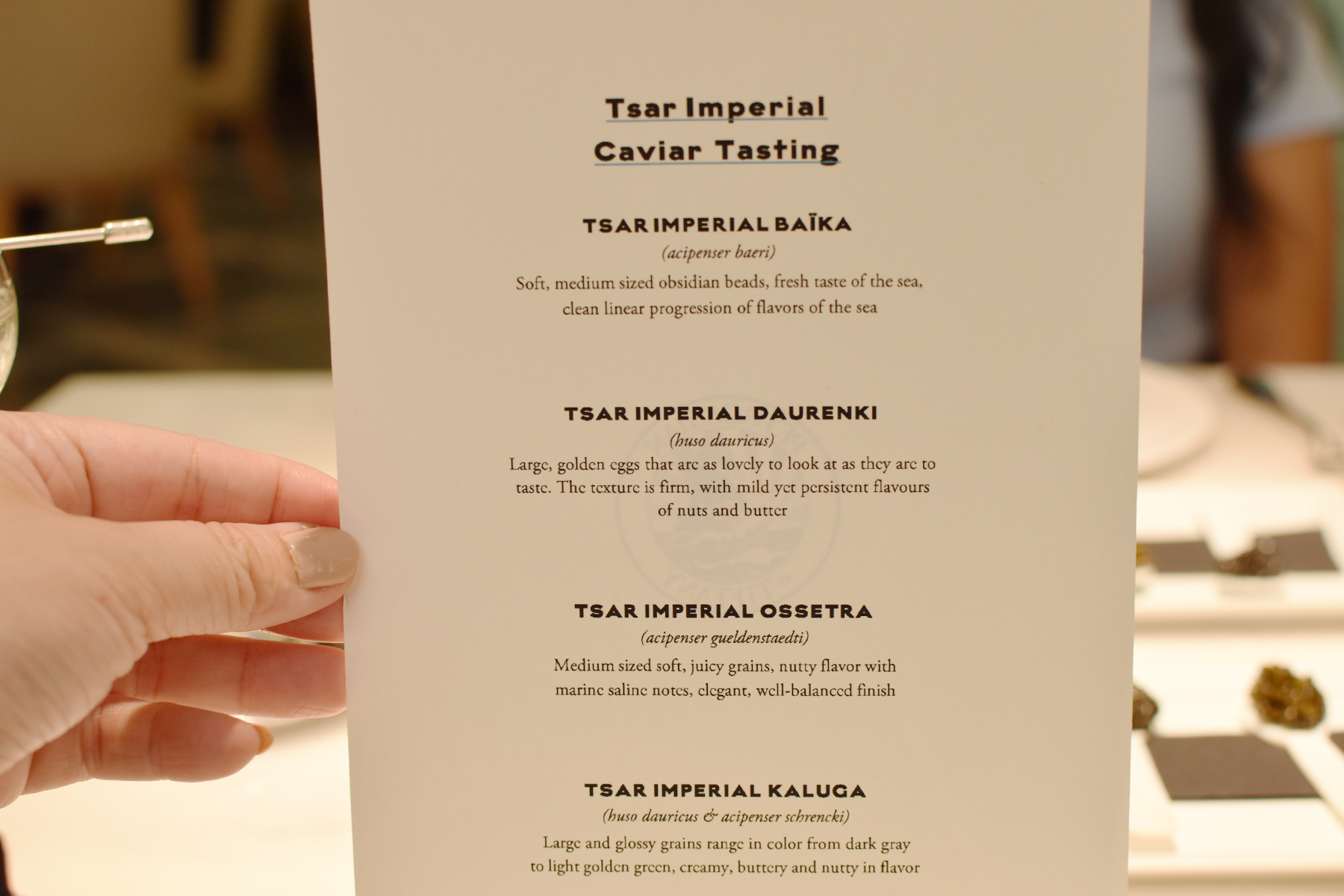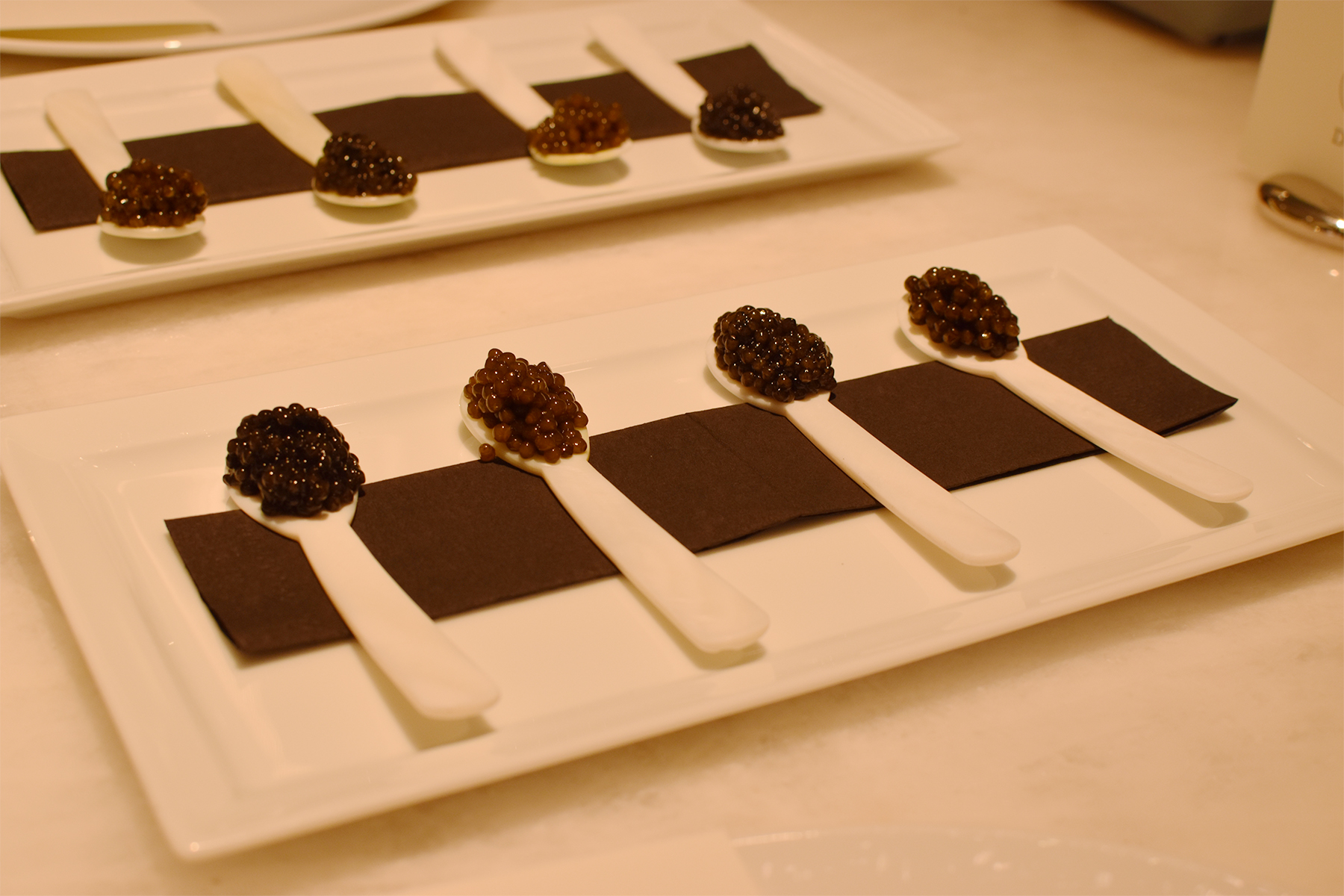 caviar tasting
I haven't been exposed to the caviar world, so I needed to do the caviar tasting. I learned that caviar must be served on an inert material, such as gold, mother of pearl, wood, etc. If you serve caviar on a silver spoon, the chemicals may react with the caviar and will end up tasting nasty. Our caviar was served on mother of pearl spoons.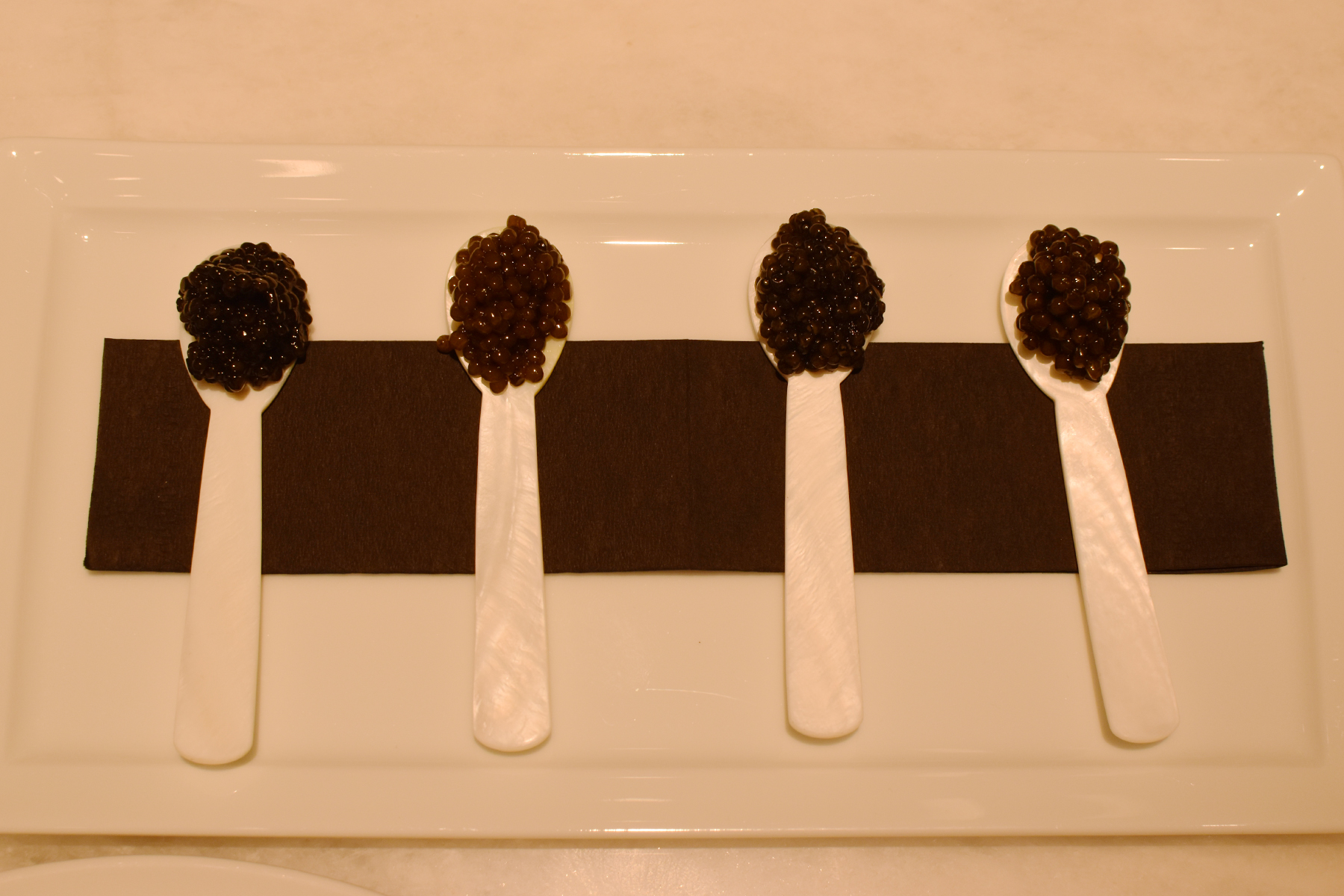 We were provided with a caviar tasting menu to follow along during the experience. I found the Tsar Imperial Ossetra (3rd) to be my favorite, followed by the Tsar Imperial Kaluga (4th). Of course, the two most expensive caviars ended up being my favorites. This is great to note because next time, we can order a 30g tin. There are different types of caviar, including Royal vs. Tsar Imperial vs. Special Reserve. I had the best of time tasting the caviar.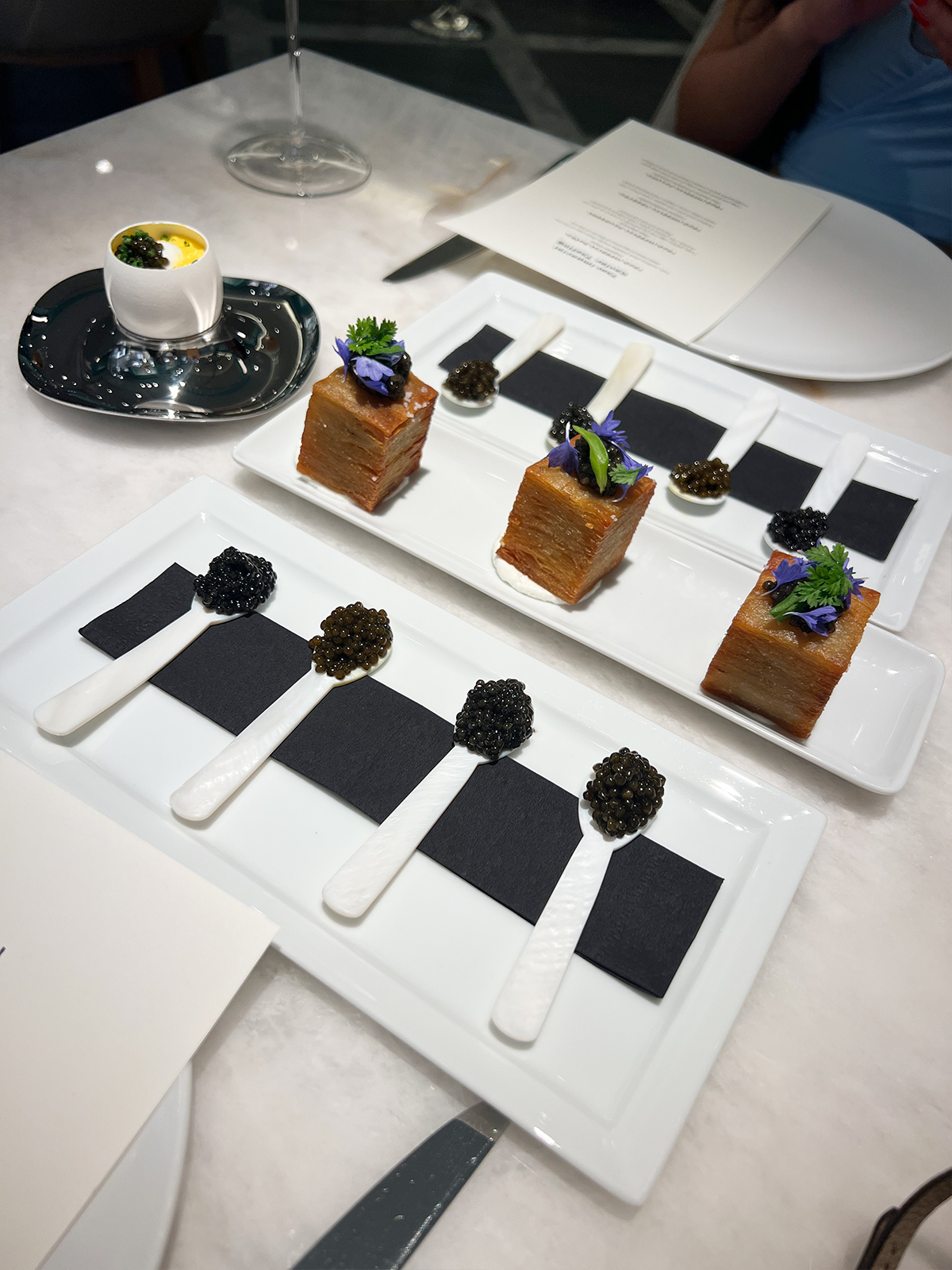 pairing with potato mille-feuille
We paired the caviar tasting with the Potato Mille-Feuille. In short, this is a layered potato, with light seasoning between each layer. It is served with creme fraiche, caviar, and fine herbs. More caviar to enjoy! This tasted amazing and honestly gave me hash brown vibes. The best way to enjoy this dish is to crack a few layers and add a bit of caviar + creme fraiche in each bite.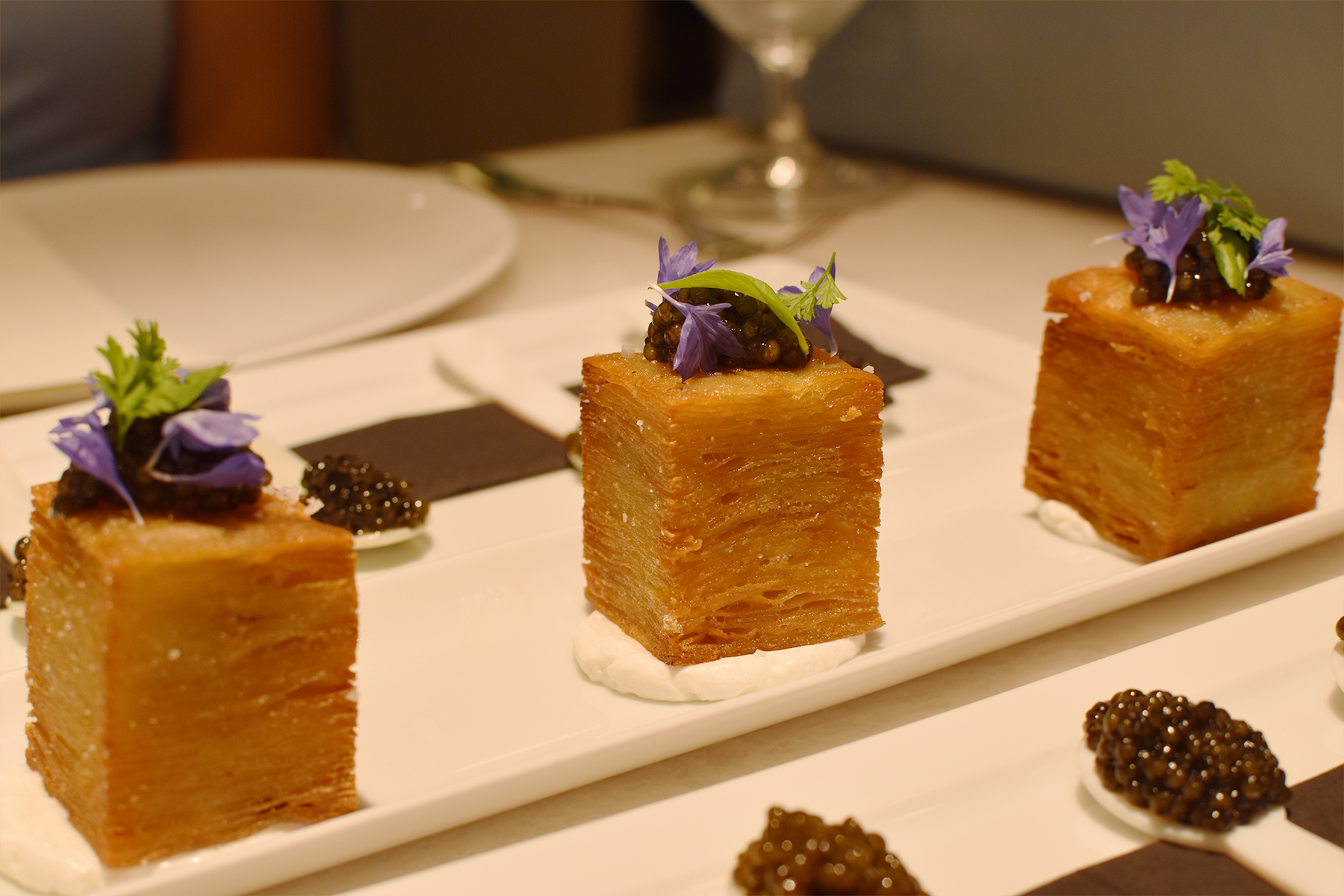 pairing with egg royale
Another pairing opportunity would be with the Egg Royale. The last time I had an egg served in its shell was at Providence. The egg is served medium-well, with caviar, creme fraiche, and chives. This is legitimately a caviar-on-caviar type of restaurant. Another chef's kiss dish.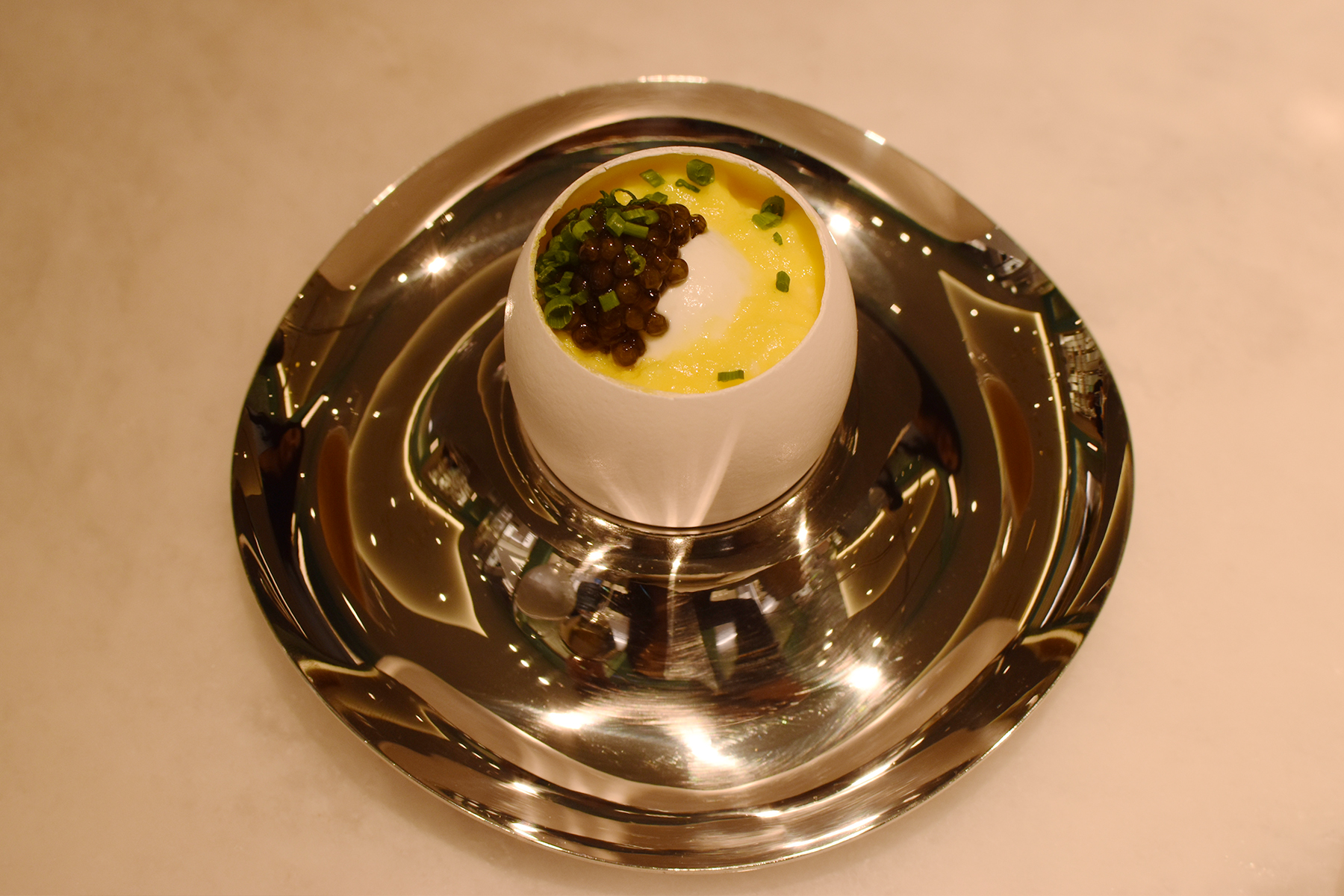 the main courses
I had to order the Beef Tartare, which is topped with caviar and gold paper. The gold paper elevates the dish's appearance and doesn't disrupt the flavor of the caviar since it is an inert material. We spread the beef tartare with some caviar on crostini and had a great time.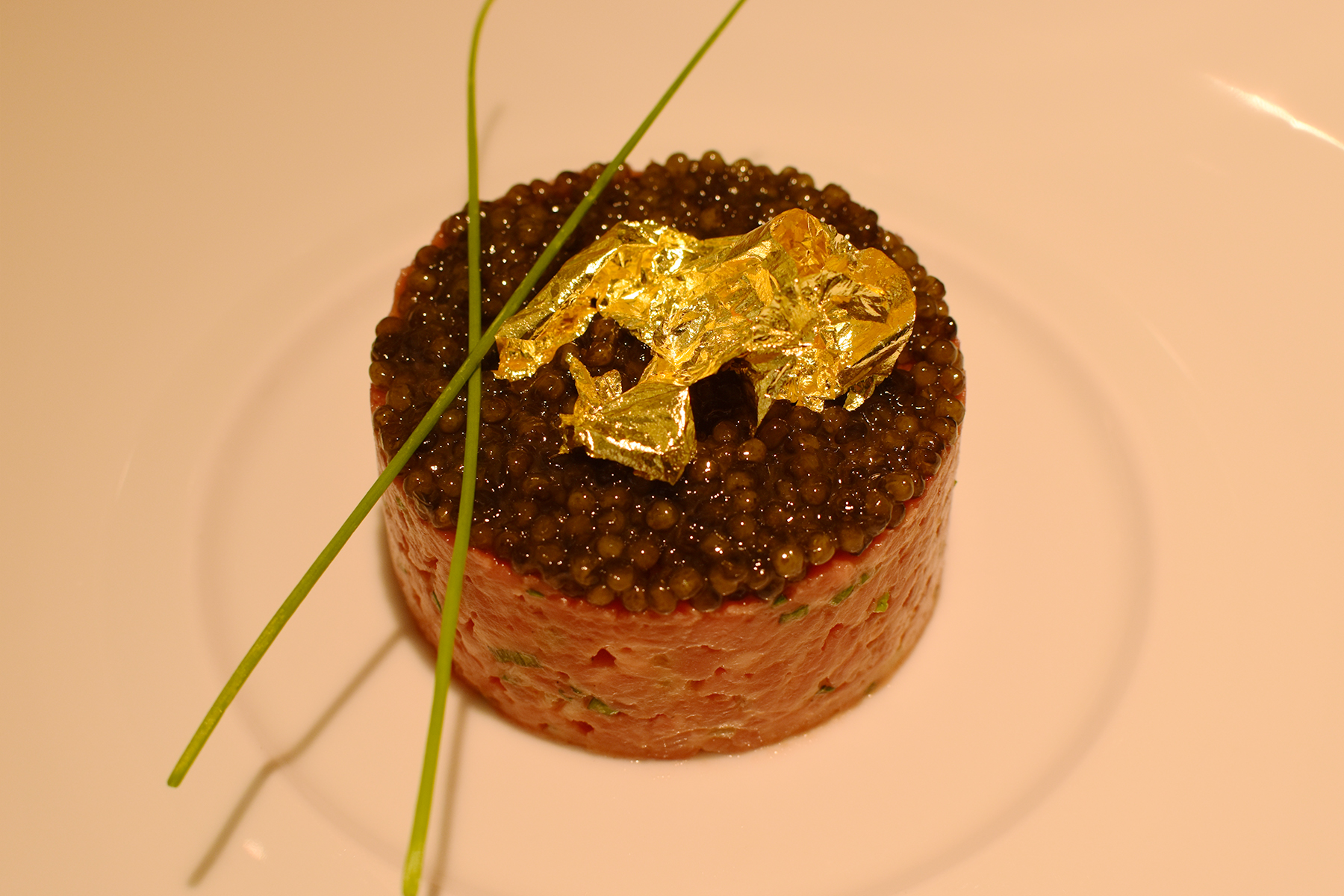 Steph ordered the Hand Sliced Smoked Salmon, which gives deconstructed smoked salmon bagel vibes, as it is topped with caper berries, pickled red onion, wildflowers, and creme fraiche. This was enjoyed with some toasted sourdough bread slices.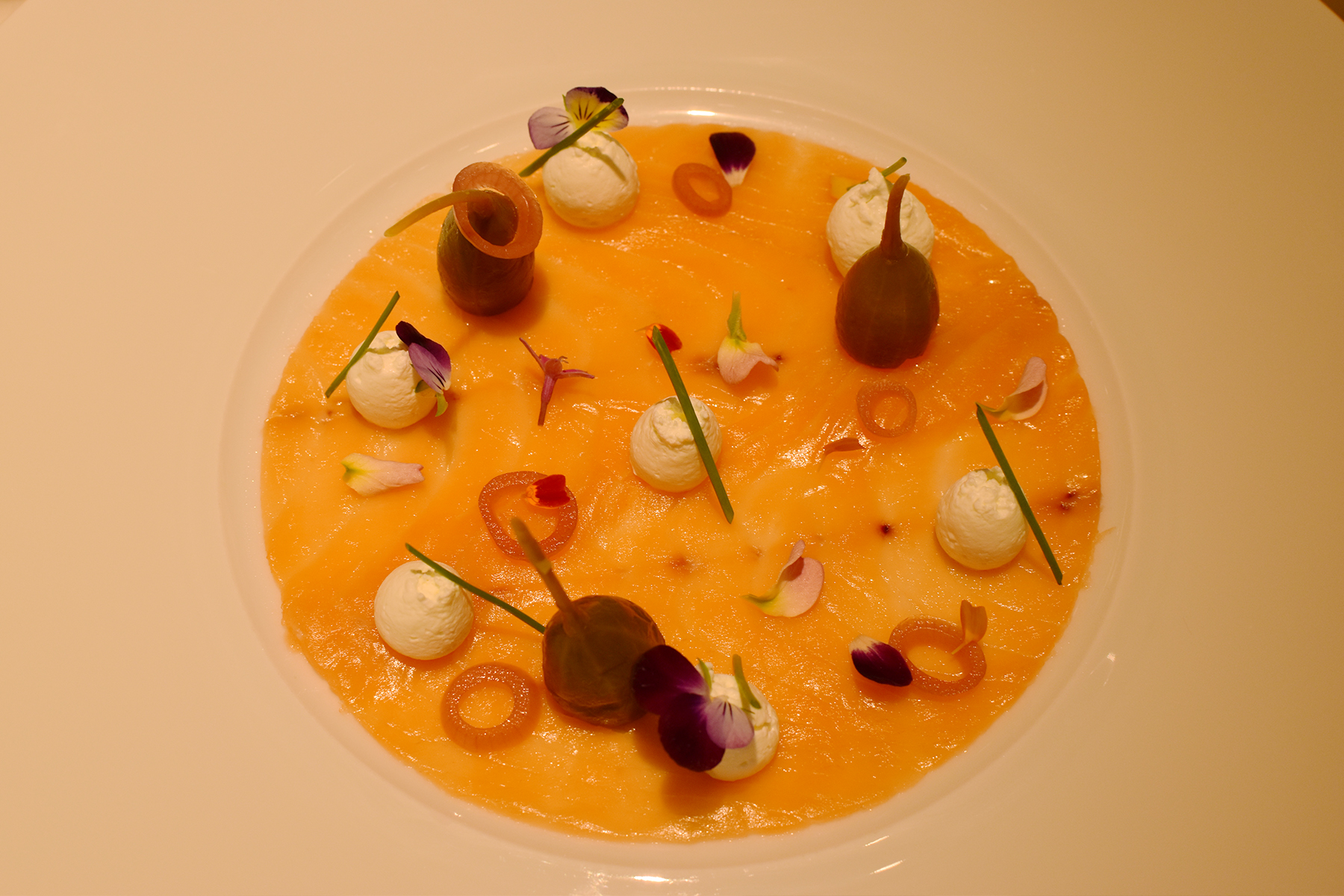 le finisseur
I had an amazing experience at Petrossian at Tiffany. The staff was amazing, and the food was even better. Surprisingly with all of this food, I was actually full by the end of the meal. This is definitely an experience worth trying.