Dumplings Guide to Din Tai Fung
Din Tai Fung is known for their amazing soup dumplings, known as Xiao Long Bao. Menu items are best enjoyed family style, as there are many great menu selections, and you'd want to try as many as possible. Din Tai Fung can be found in some major cities globally. I've been to many in California and one in Las Vegas.
appetizers
Cucumber Salad: This marinaded Persian cucumber salad is perfect if you're looking for a cold dish.
Wood Ear Mushrooms in a Vinegar Dressing: Eating a wood ear mushroom feels like you're crunching on chips. Another perfect option to balance out your taste palate.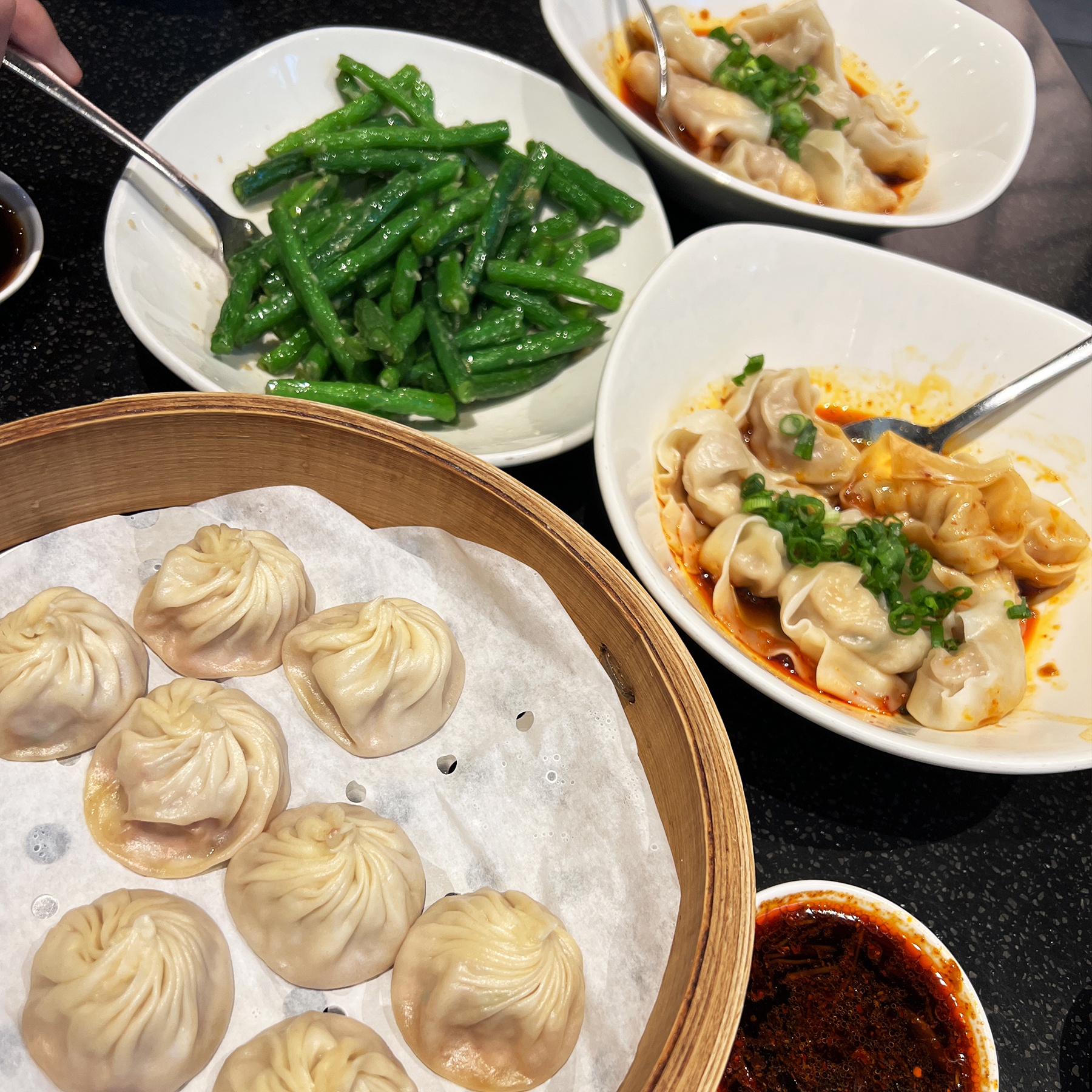 greens
The biggest caution I'd give when ordering the greens is to be mindful that a lot of cooking oil is used to create these dishes. They do taste good, though!
Sautéed String Beans with Garlic: This is my favorite way to enjoy string beans!
Sautéed Bok Choy: The description literally states that the bok choy is hand selected, but what does that mean for the rest of the dishes? The bok choy here is actually tasty; another great option for a break away from dumplings and noodles.
xiao long bao
Honestly, the Kurobuta Pork Xiao Long Bao is really all you need. If you don't eat pork, there are other options (chicken or steamed dumplings). The Xiao Long Bao is amazing because it feels like you're eating a bite-sized soup dumpling. The best way to eat this is to have the Xiao Long Bao on the spoon, pierce a small hole (to ensure you don't burn your tongue), and enjoy it with some condiments (vinegar/soy sauce/chili oil). Occasionally, there will be some special flavor options, such as truffles. I wasn't the biggest fan of the truffle, so save some money and stick to the regular.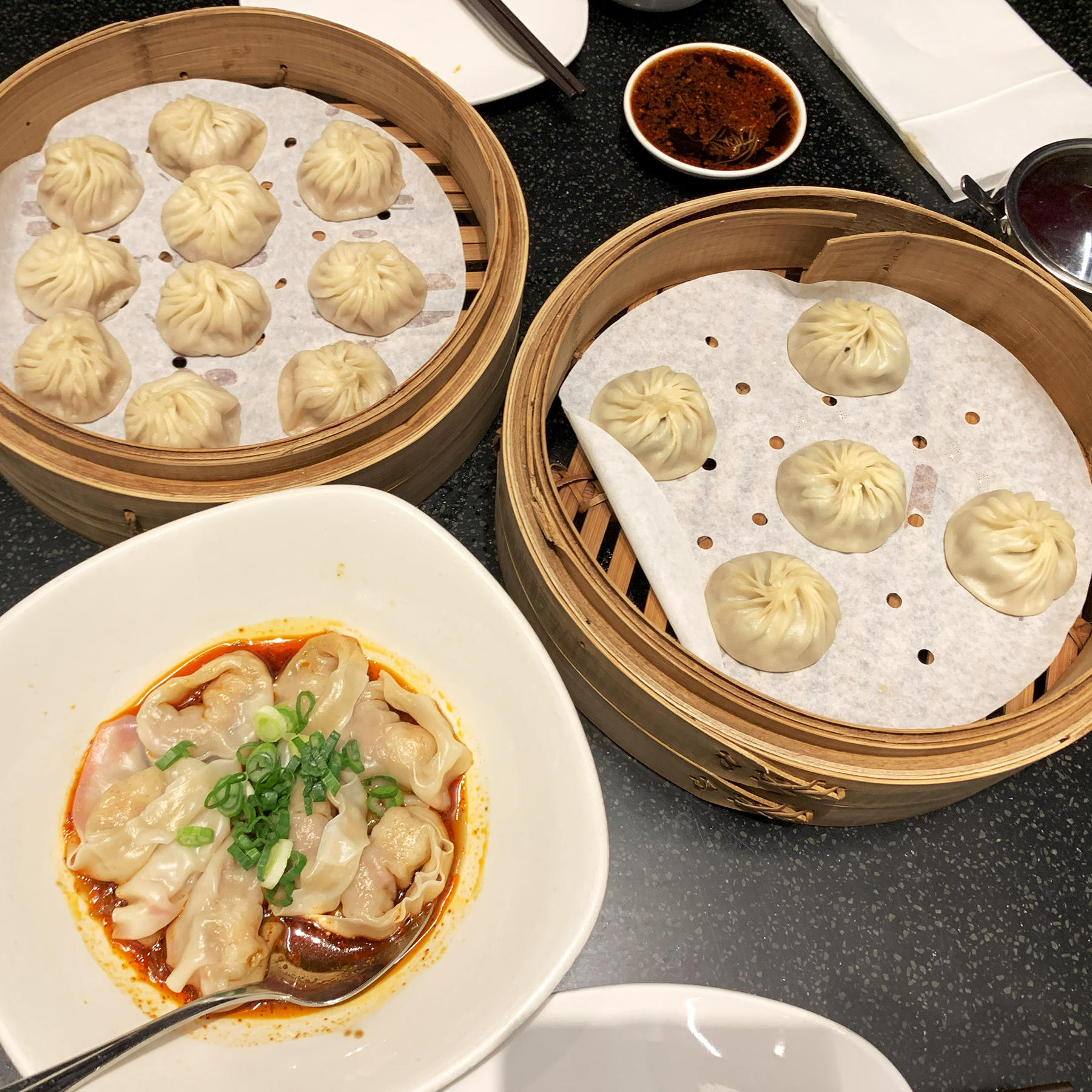 steamed dumplings
Shrimp & Kurobuta Pork Dumplings: There are multiple dumpling flavors available to accommodate everyone's preferences, whether you don't eat meat, pork, shellfish, and more. I enjoyed the Shrimp & Kurobuta Pork Dumplings the most.
Shrimp & Kurobuta Pork Shao Mai: This is honestly a variation of a dumpling, where it is made of the same ingredients but presented differently. The Shao Mai features a thicker dumpling skin and a whole shrimp on top.
wontons
The Shrimp & Kurobuta Pork Spicy Wontons is a BIG must. The spice level is mild, or you can customize it to remove certain ingredients, such as chili oil. This is a very flavorful dish. I like this dish a lot more than the Xiao Long Bao. I used to order this every week when I lived in Irvine, CA.
For the parents, the wonton soup is definitely a big hit as well. The soup is VERY flavorful and doesn't taste too salty.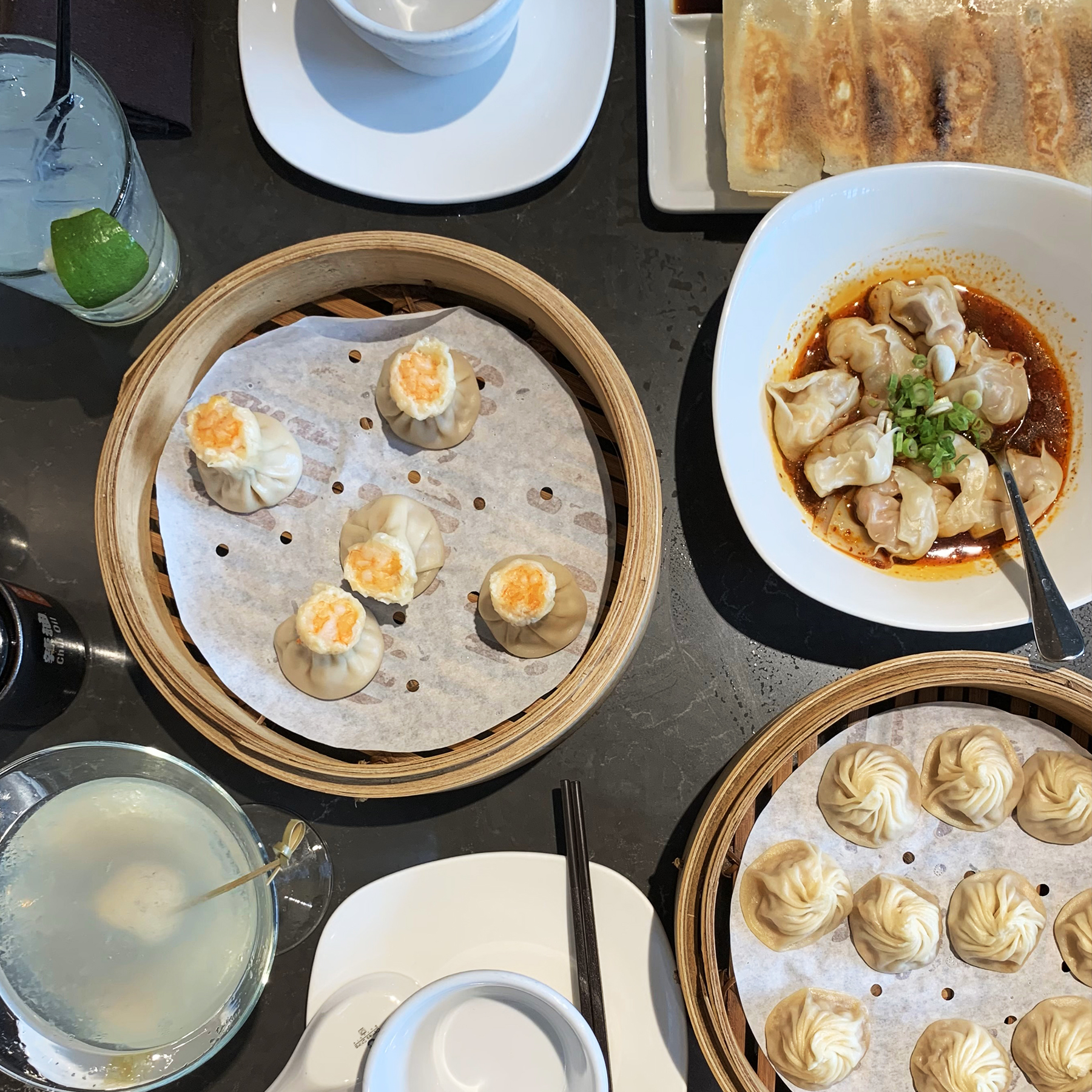 pot stickers
The Shrimp & Kurobuta Pork Pot Stickers are basically pan-fried dumplings. You order this for the experience – you use your chopsticks and break apart the sheet to separate the pot stickers. This is more on the crispy side if you're tired of steamed dumplings.
from the wok
I'm not a fan of ordering fried rice when I'm out. I do understand when my friends do, as no one has bigger access to fried rice at home like me. Of course, eating at home is always cheaper, but it's nice to go out once in a while.
Shrimp or Kurobuta Pork Fried Noodles: Are you tired of shrimp and kurobuta pork yet? If so, you can opt for the vegetable option. The protein adds additional flavoring to the fried noodles. I prefer thicker noodles any day.
Shanghai Rice Cakes with Shrimp or Shredded Kurobuta Pork: Rice cakes is a big must if you're looking for something chewy.