LA Arts District Guide to LA Cha Cha Chá
If you're looking for modern Mexican food and drinks while being in the Arts District (Downtown Los Angeles), LA Cha Cha Chá is perfect. This restaurant is a rooftop-style setting. Although this is not like Perch's 16th floor experience, you still get good vibes; if not, better. Whether the weather is hot or cold, this place is great year-round (except for the rain). They have torches set up during the winter to accommodate the guests sitting outside.
It is highly recommended that you get a reservation because the first time Mario and I tried going here during the summer, they were completely booked and couldn't get us on standby. This was also at 5:00 PM when they opened for dinner. Plan ahead! Since this is also located in the Art's District, the area can be a bit sketchy, and parking can be difficult. We prefer the paid lots because it's just safer overall.
La Barra
This restaurant specializes in Mexican cocktails. Expect margaritas, tequila, mezcal, and agua fresca to be in the menu. Mario and I just finished our dry January, which I thought was actually helpful more than anything. Mario ordered the ponche, which was allegedly spiked with rum, but the drink was so warm and flavorful, thanks to the cinnamon and fruits from the amygdaloideae (apple/pear) family, I couldn't taste the rum. I ordered the Spicy Pineapple Margarita, which wasn't spicy at all. It was just the tajin.
Pa'Chuparse Los Dedos
In translation, Pa'Chuparse Los Dedos is literally finger-licking good. With that, we ordered the Tostada Terraza, which is a fusion more than anything. They chopped some sashimi-grade blue fin tuna, put it over a crispy tostada, and topped it with some crispy cilantro and onions. Honestly, chef's kiss. Be aware that these orders come with one tostada. However, it is definitely sharable!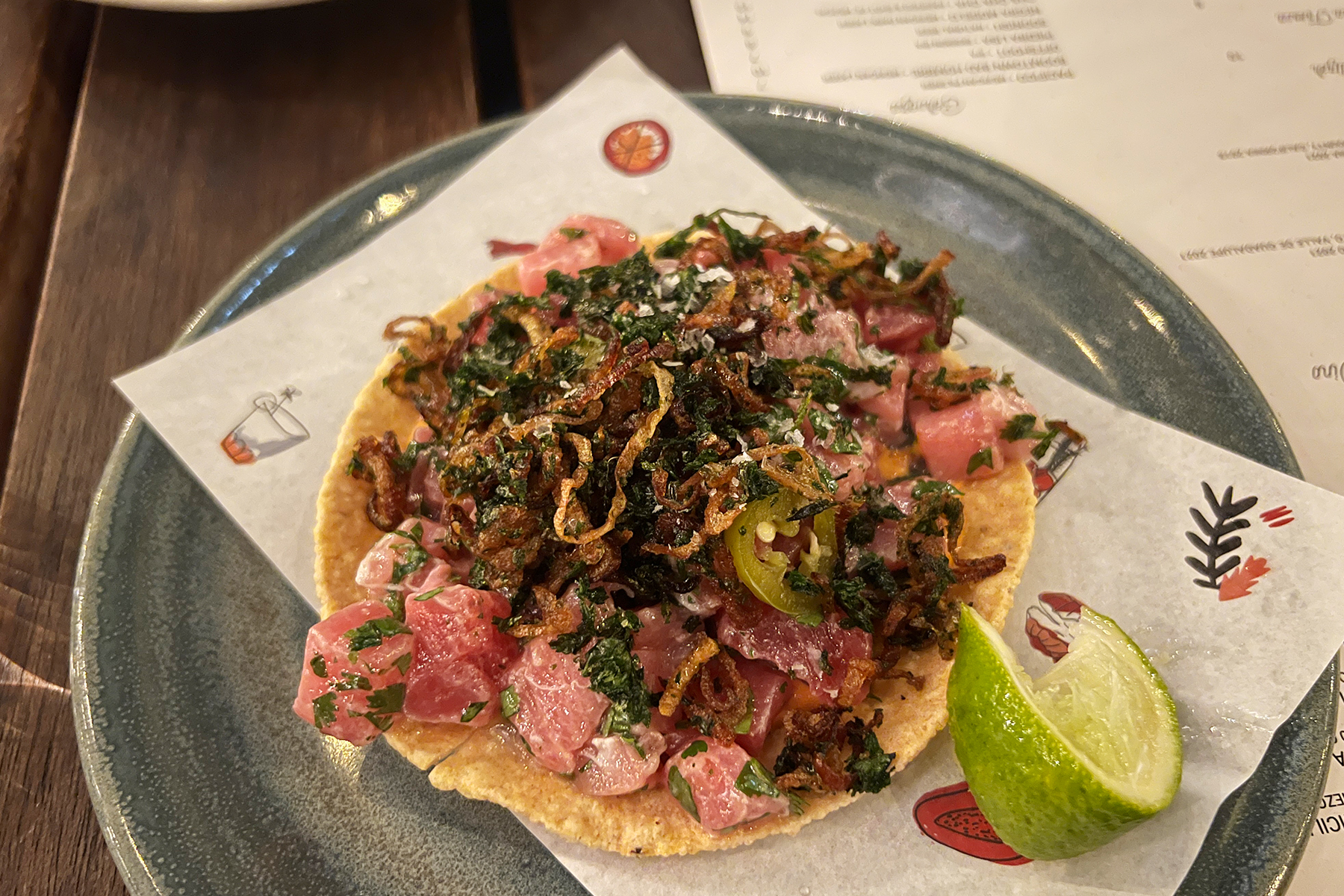 Principales & Pa'Acompanar
The main dish is big enough to share between 2 people unless you have a big appetite. We love family-style meals and had to order the Steak Pa'Taquear. Depending on the season, this will either be a bone-in ribeye or a New York steak. I'm more of a ribeye type of person, but they were serving New York steak this time. We love our beef medium-rare, always. To accompany the meal, we shared a plate of esquites, which is the chopped version of Mexican street corn. I'm not a fan of biting into corn, so this version will always do.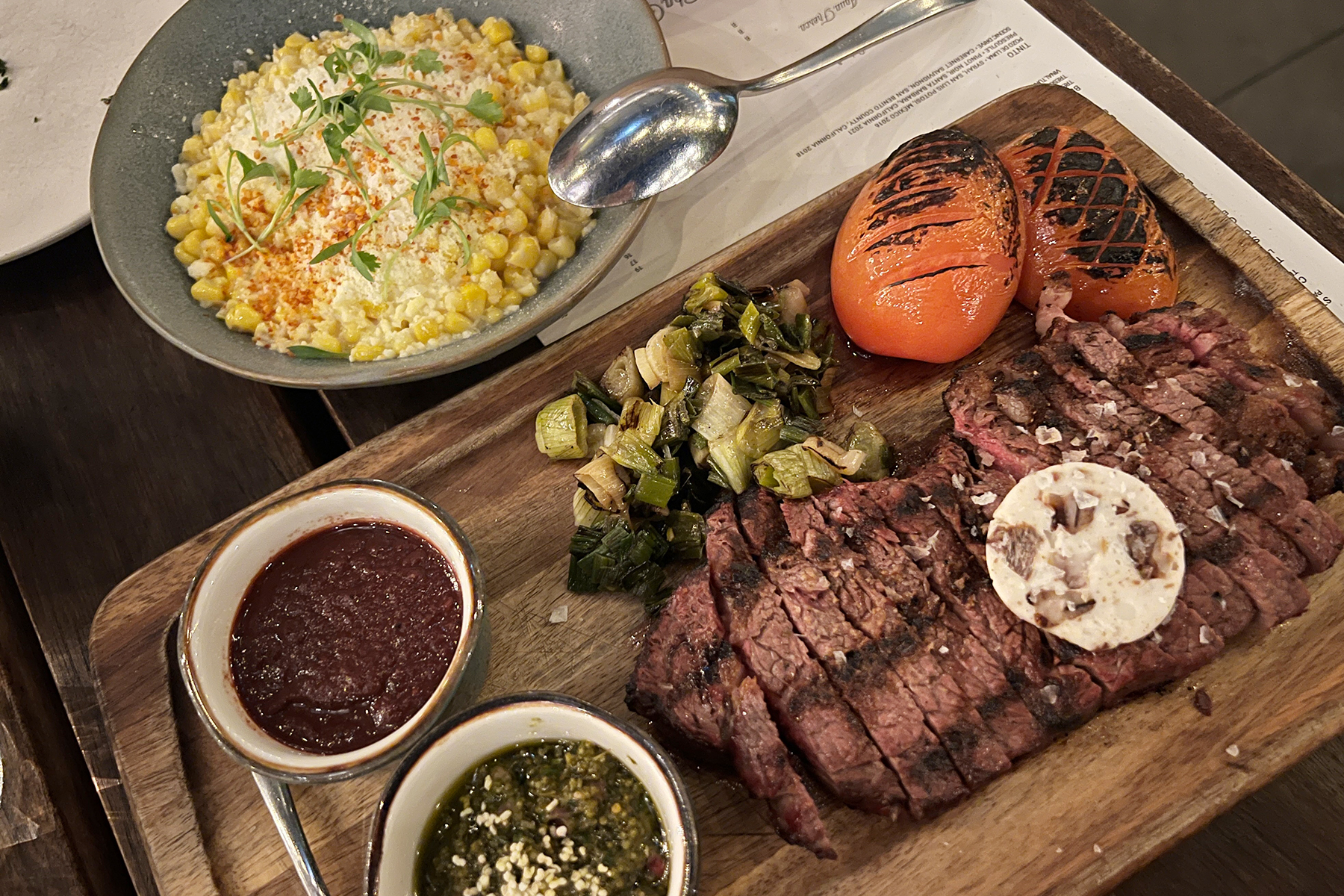 Postres
For dessert, they offer four standard options on the menu; chocoflan, guanabana, arroz con leche, and three leche. Although I enjoyed flan, they also had an off-menu offering, which was churros. I actually craved churros for once and this was the perfect way to close a meal. I love that their churros say LA!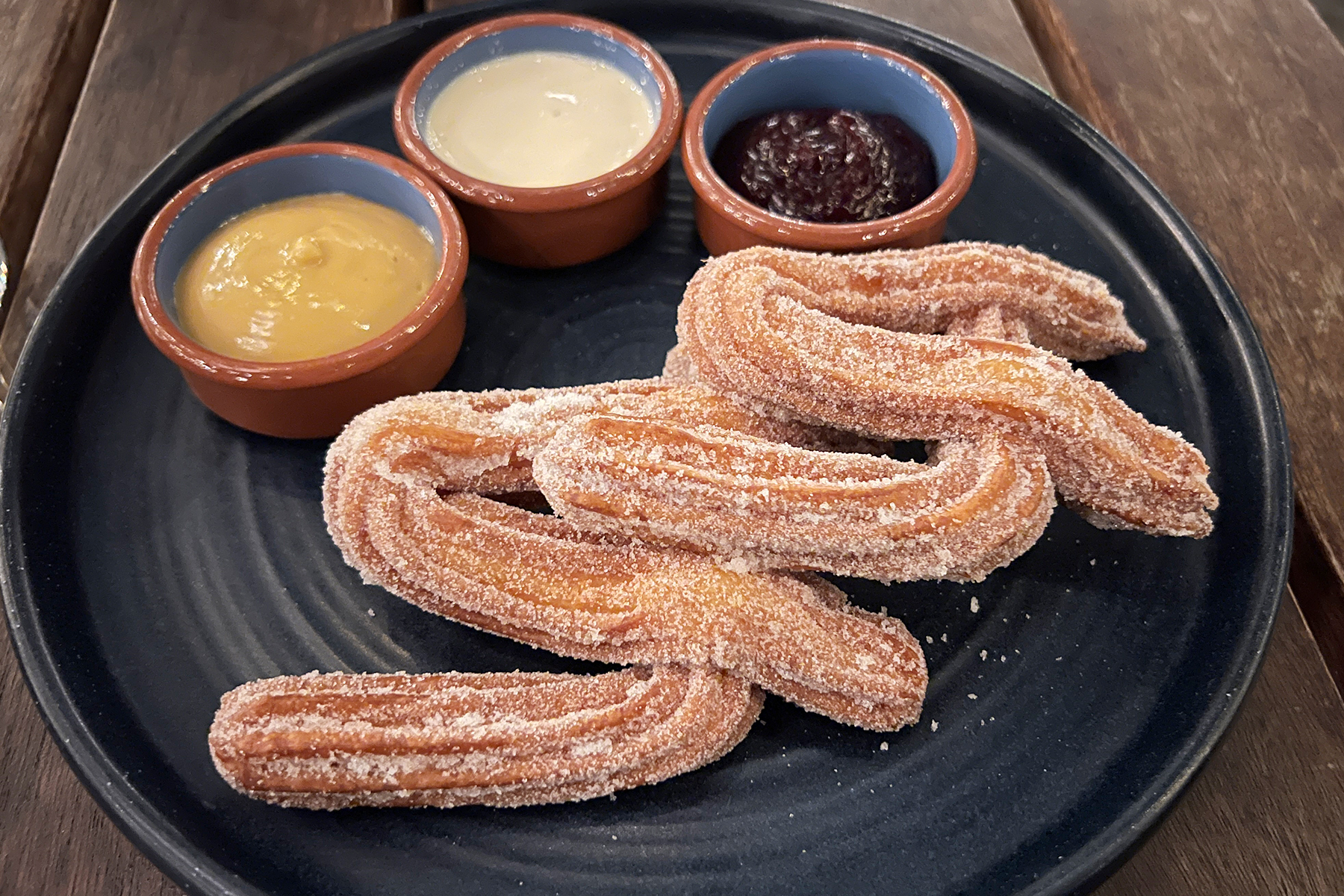 Overall, I enjoyed my time at the restaurant. You get good vibes, service, and food.
LA Cha Cha Chá
812 E 3rd Street
Los Angeles, CA 90013