Ladies Golf Guide to Golf Bag Essentials
Welcome to your go-to ladies golf guide for golf bag essentials. Getting into golf shouldn't be difficult. We're not here to gatekeep, and this golf guide is essentially your starter pack in being well-equipped.
I bought my golf clubs over a year ago, and I've been having a great time out at the driving ranges and courses. Thankfully, Mario has been my golf guide for the essentials.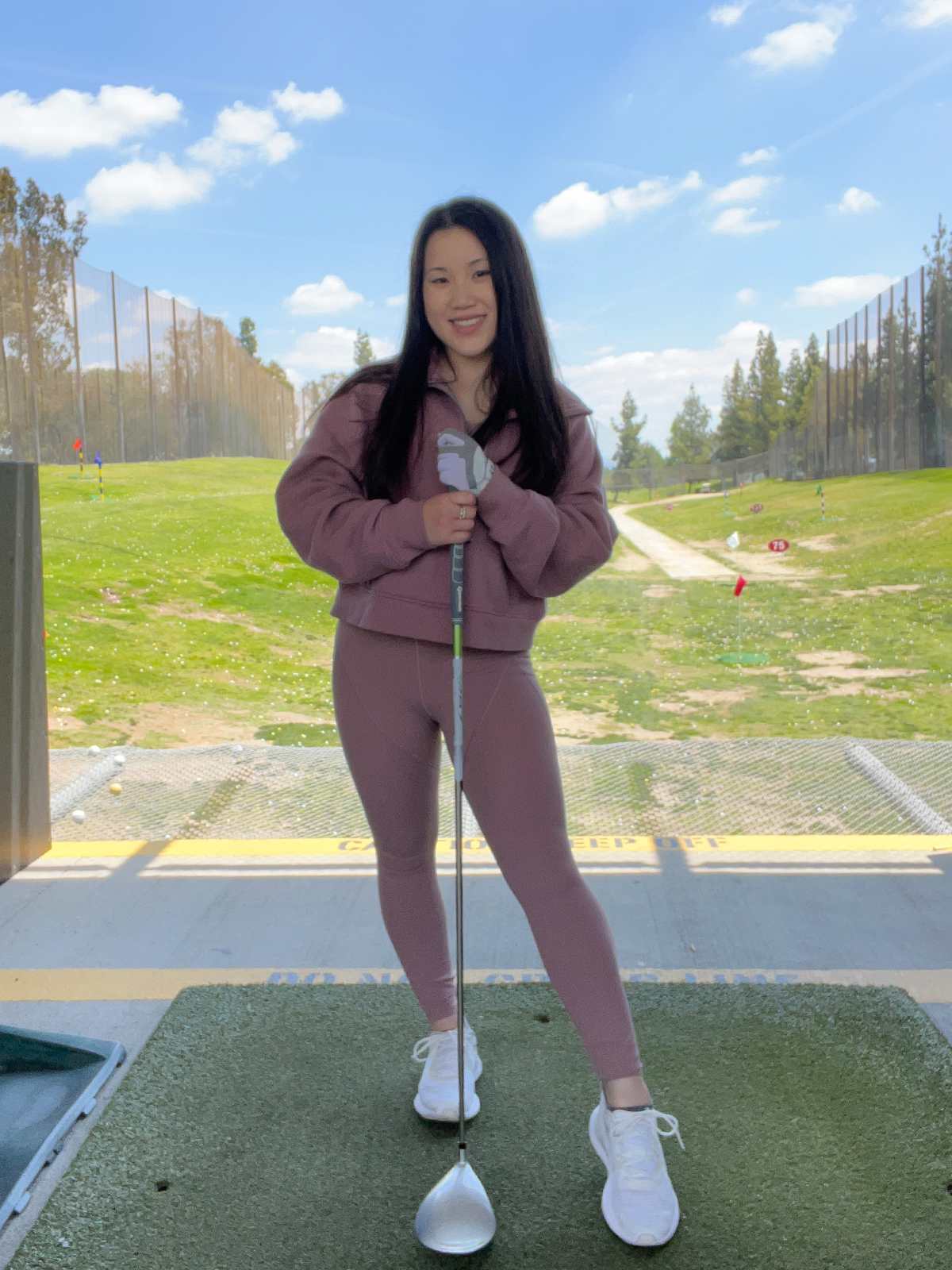 the operational needs
Golf Gloves: Golf gloves help with better gripping of golf clubs. Gloves are typically worn with the non-dominant hand. Most gloves are white, and my favorite is the TaylorMade Kalea. It's very soft and very durable! I had FootJoy gloves, but they cracked after a while. It's important to have gloves that fit comfortably.
Golf Balls: There are many golf balls in the market with various colors to choose from, whether you like neons, colored, or prefer the traditional white. There are different types of golf balls, such as tour performance, tour value, straight distance, etc. As much as I love the TaylorMade Kalea golf balls, I prefer the TaylorMade TP5x.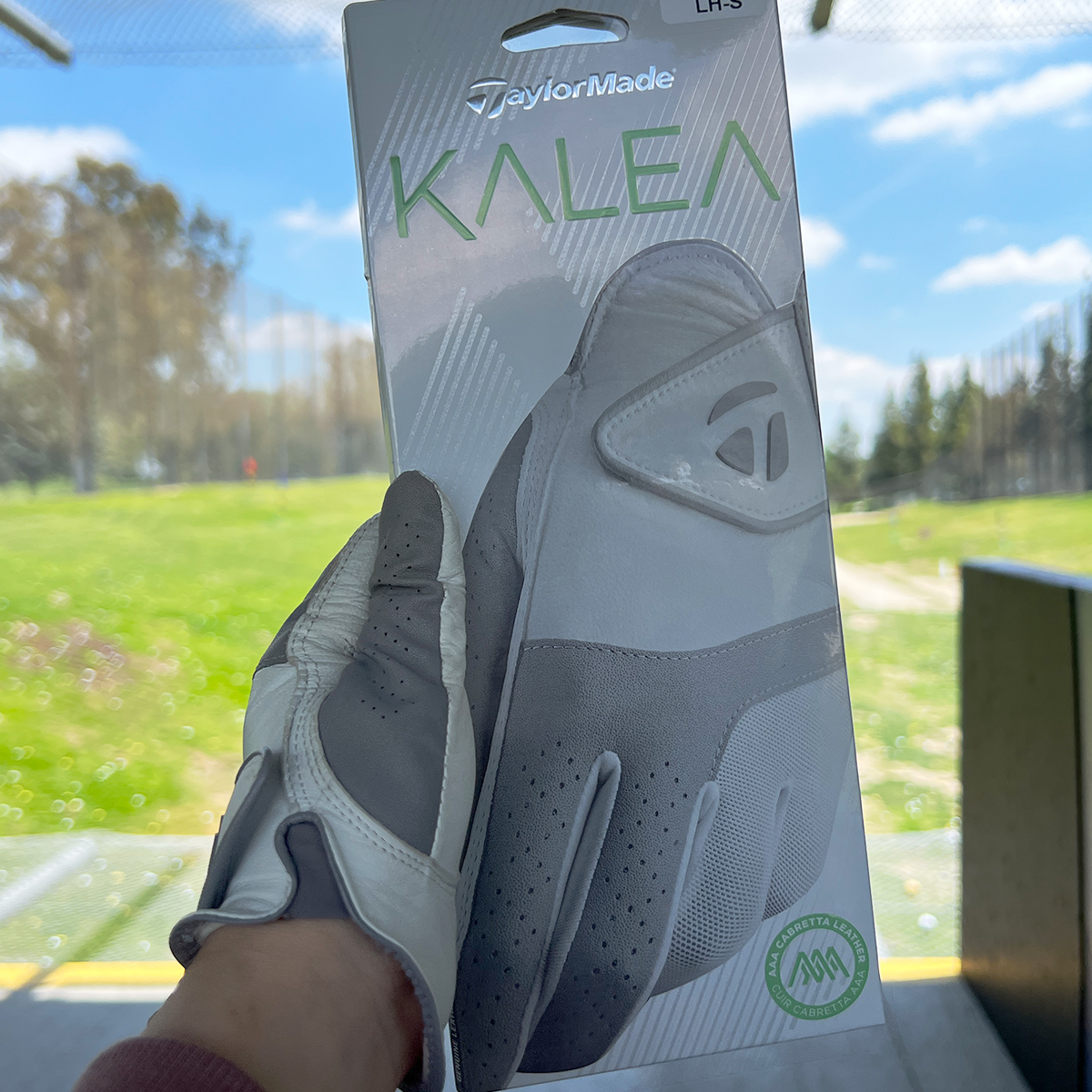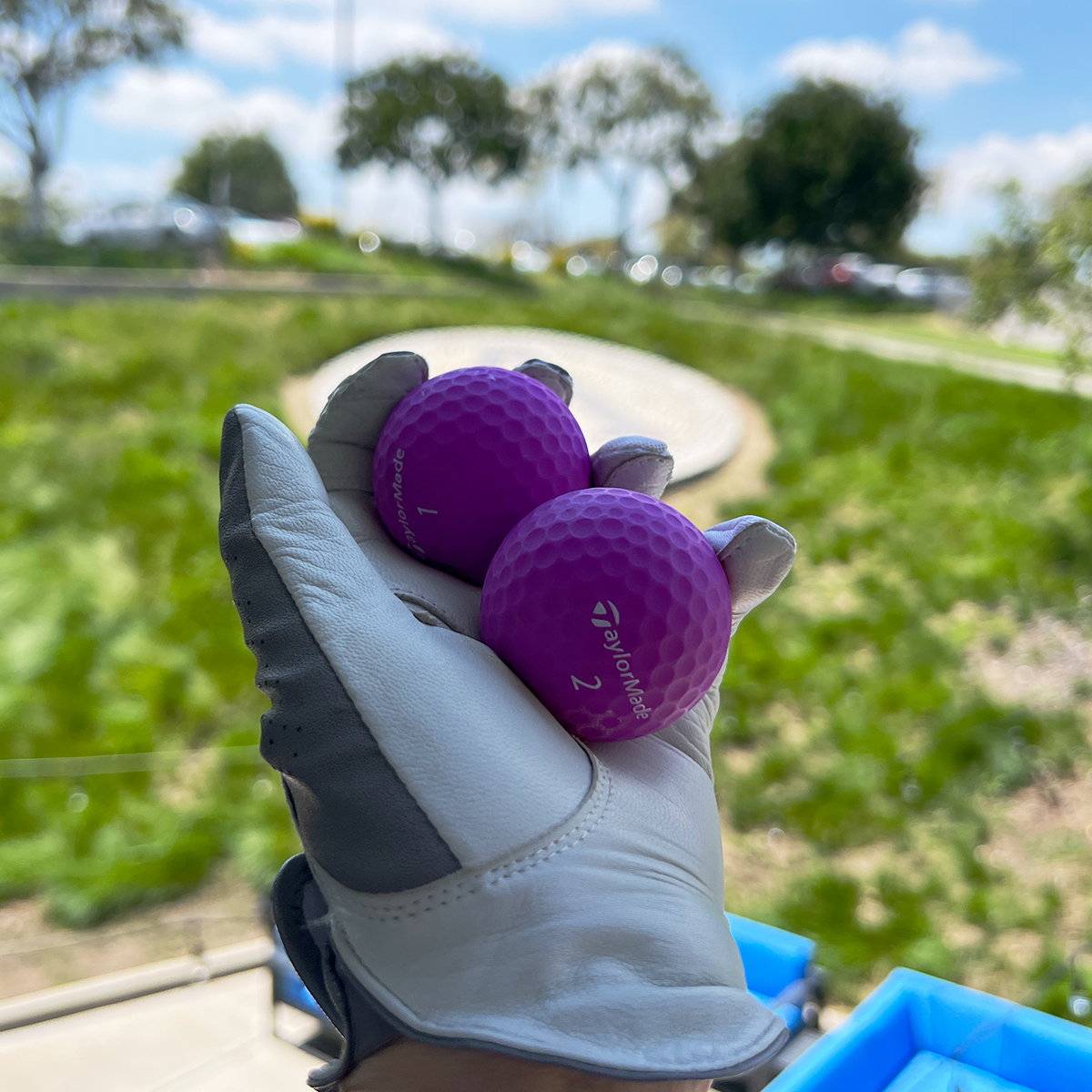 Tees: It's important to have a bag of tees for the tee boxes! I tried out a few, and the wooden ones are the best for their value. I also keep a few silicone tees for the driving range.
Ball Marker: This is where you can get creative. You use a ball marker to mark your ball on the green. You can honestly use anything, whether it's a button or a magnetic charm. I found a pearl clover charm on Etsy that gave Van Cleef energy… Without the Van Cleef $$$.
Golf Shoes: Some courses require specific golf cleats. They have soft spikes on the bottom, which is meant for your safety more than anything. The last thing you want to do at a golf course is to slip and dirty yourself. I have the Callaway Wolens Coronado V2 Golf Shoes and love that they're comfy.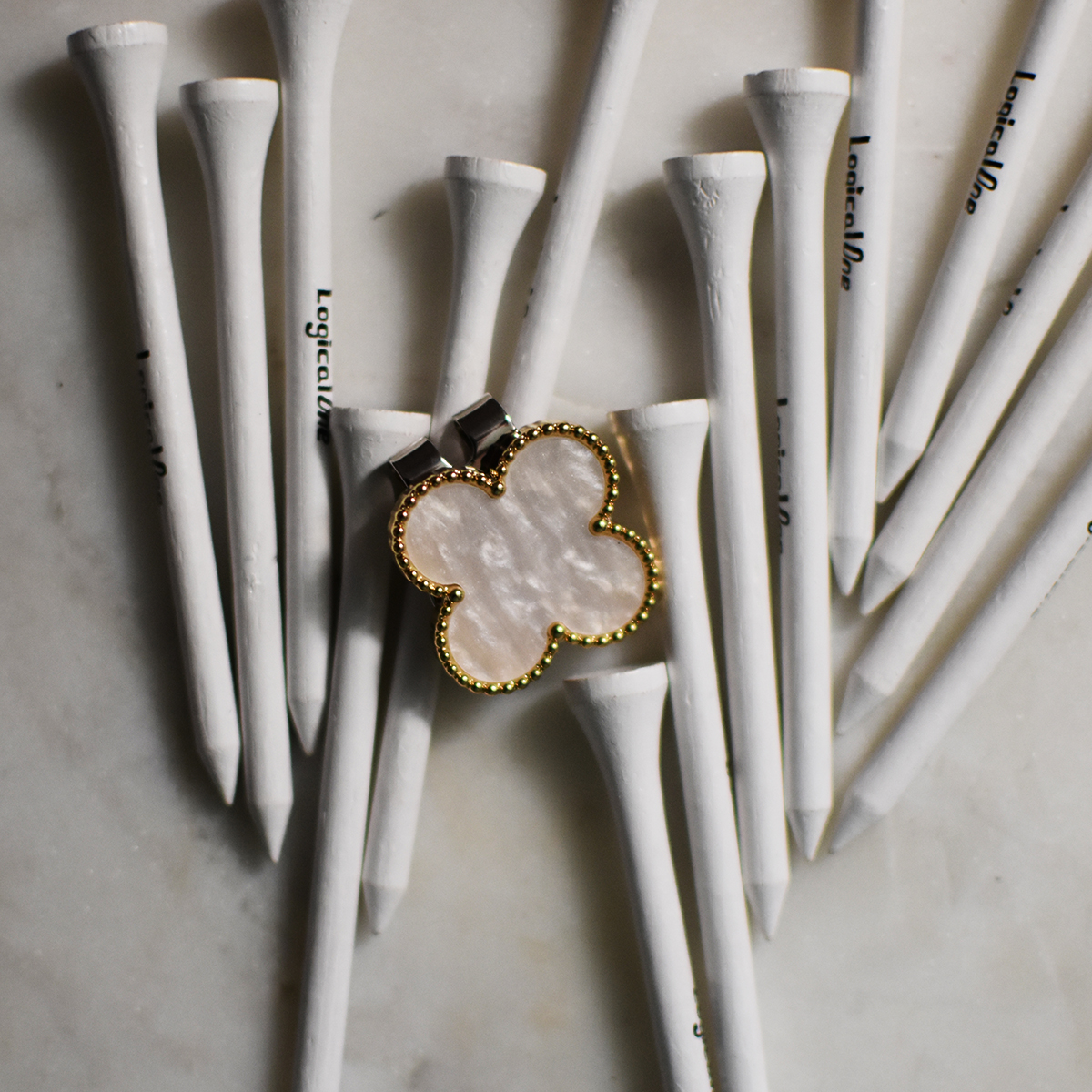 the maintenance needs
Golf Towel: The golf towel is a must for keeping your clubs and golf balls clean and dry! There are many golf towels in the market, whether you want something with a catchy phrase or one with an aesthetic design.
PS. I am an ambassador for Sierra Madre Golf. They have cute aesthetic athleisure outfits and accessories in their collection. Use code "coldbrewvibes" or use my affiliate link for 10% off. Using the affiliate link or code will not cost you anything, but it will help support my blogging ventures ♡.
Brush & Bottle Cleaner: I found this very useful without having to use my own water to clean my clubs or golf balls. Squeeze some water out, scrub, dry off, and you're ready to go!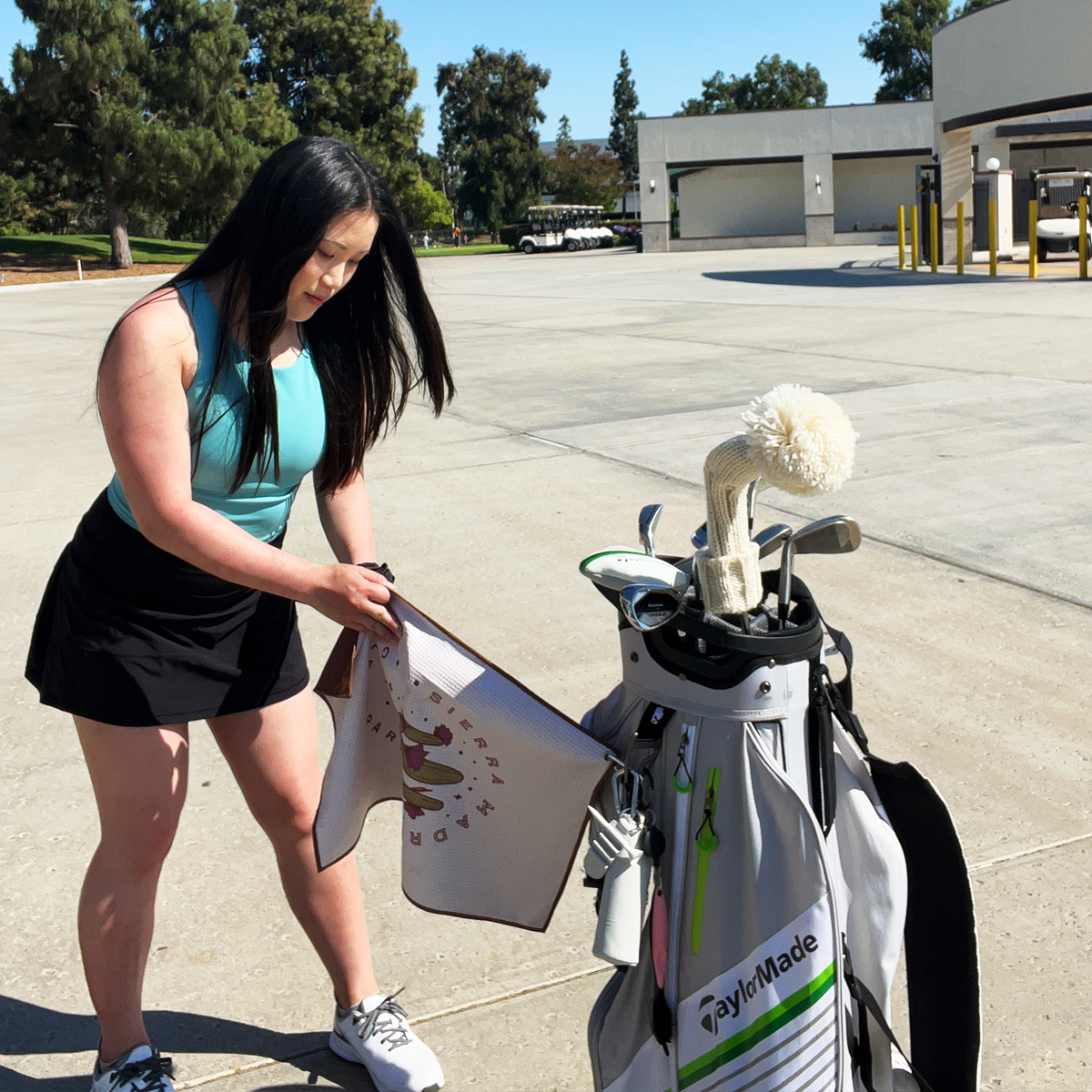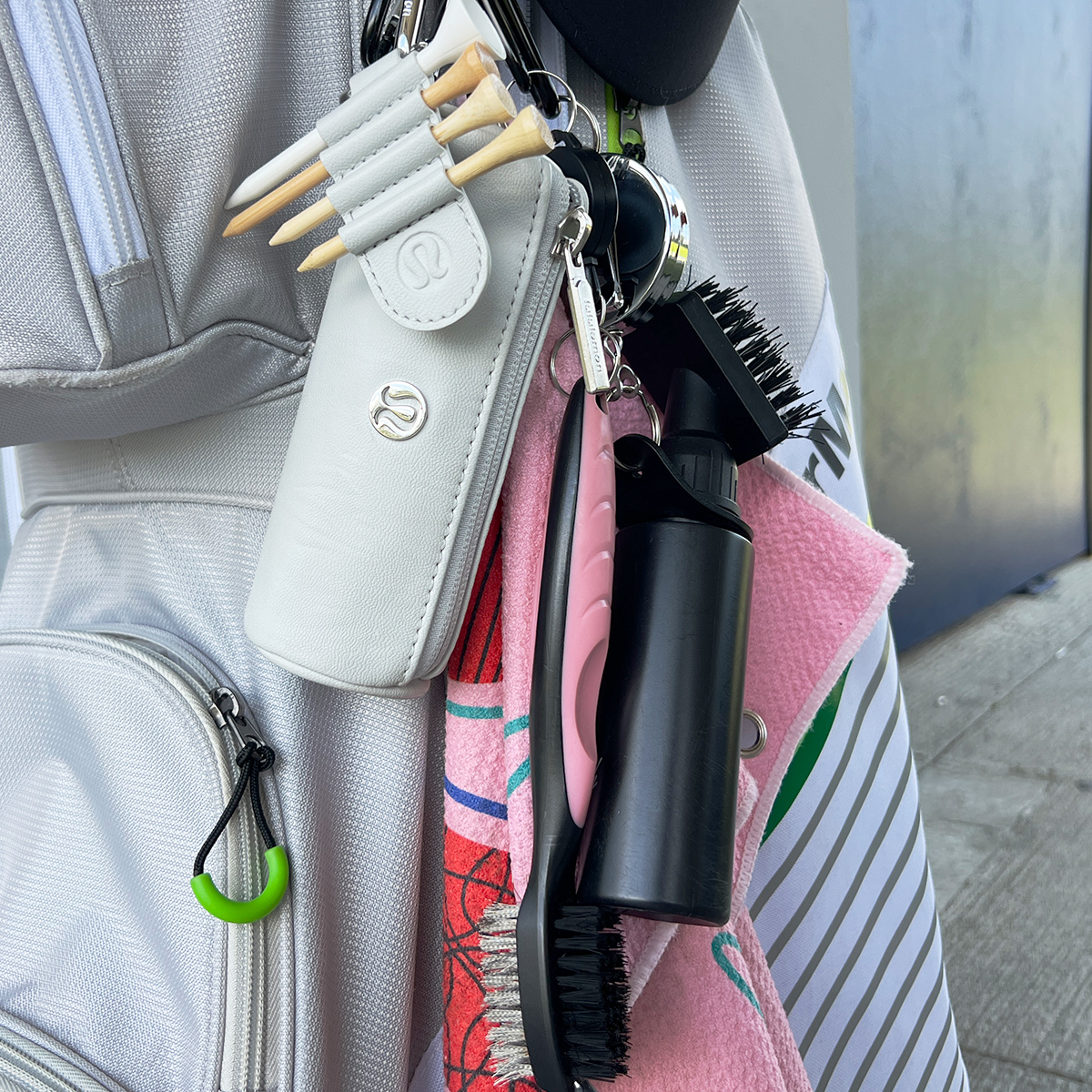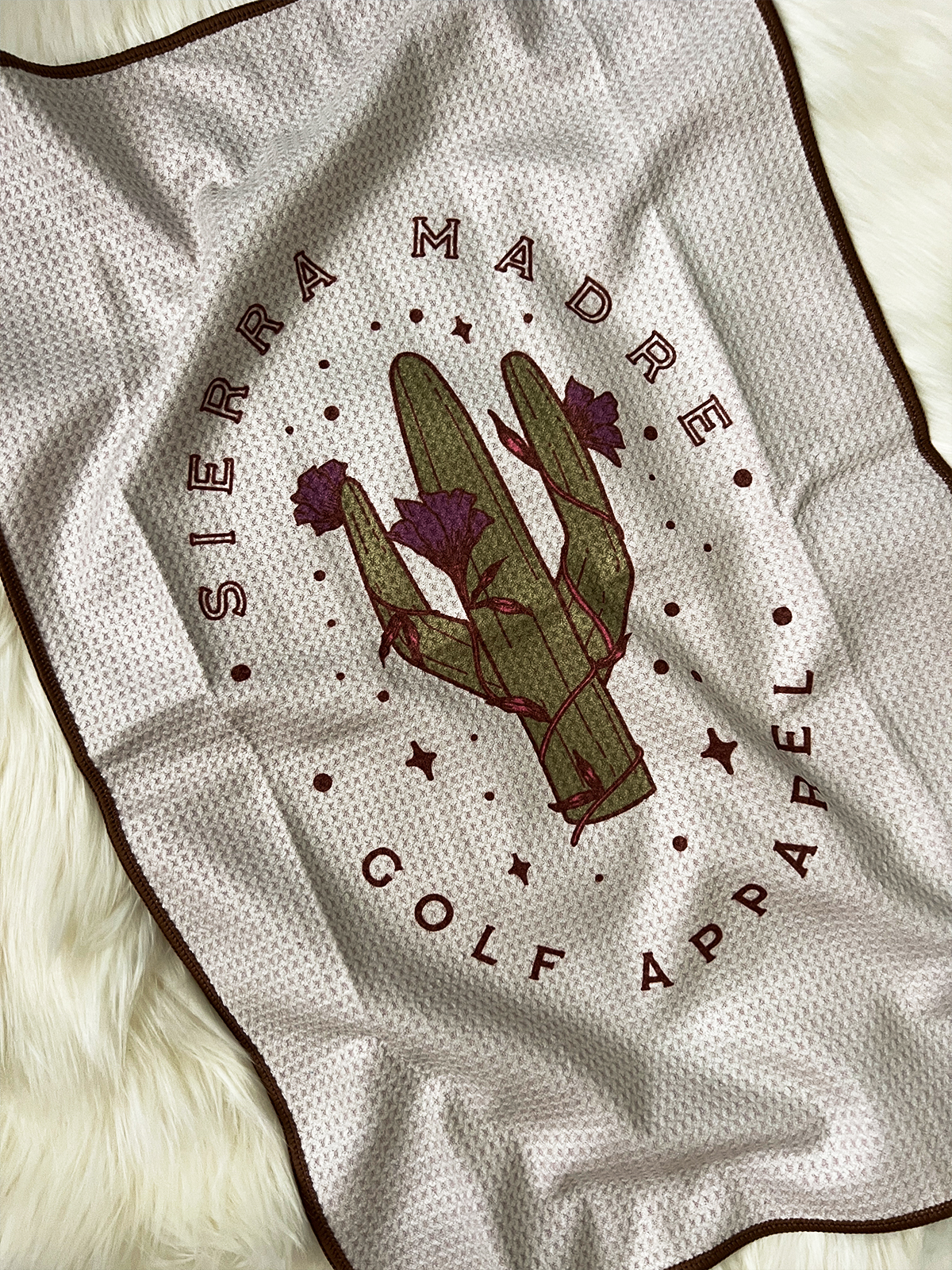 Sunscreen: Highly recommended to keep a small bottle of sunscreen in your golf bag, especially for golf course outings.
Hand Sanitizer: The golf course could be quite a dirty place, and you definitely want to clean your hands between handling the golf cart and eating.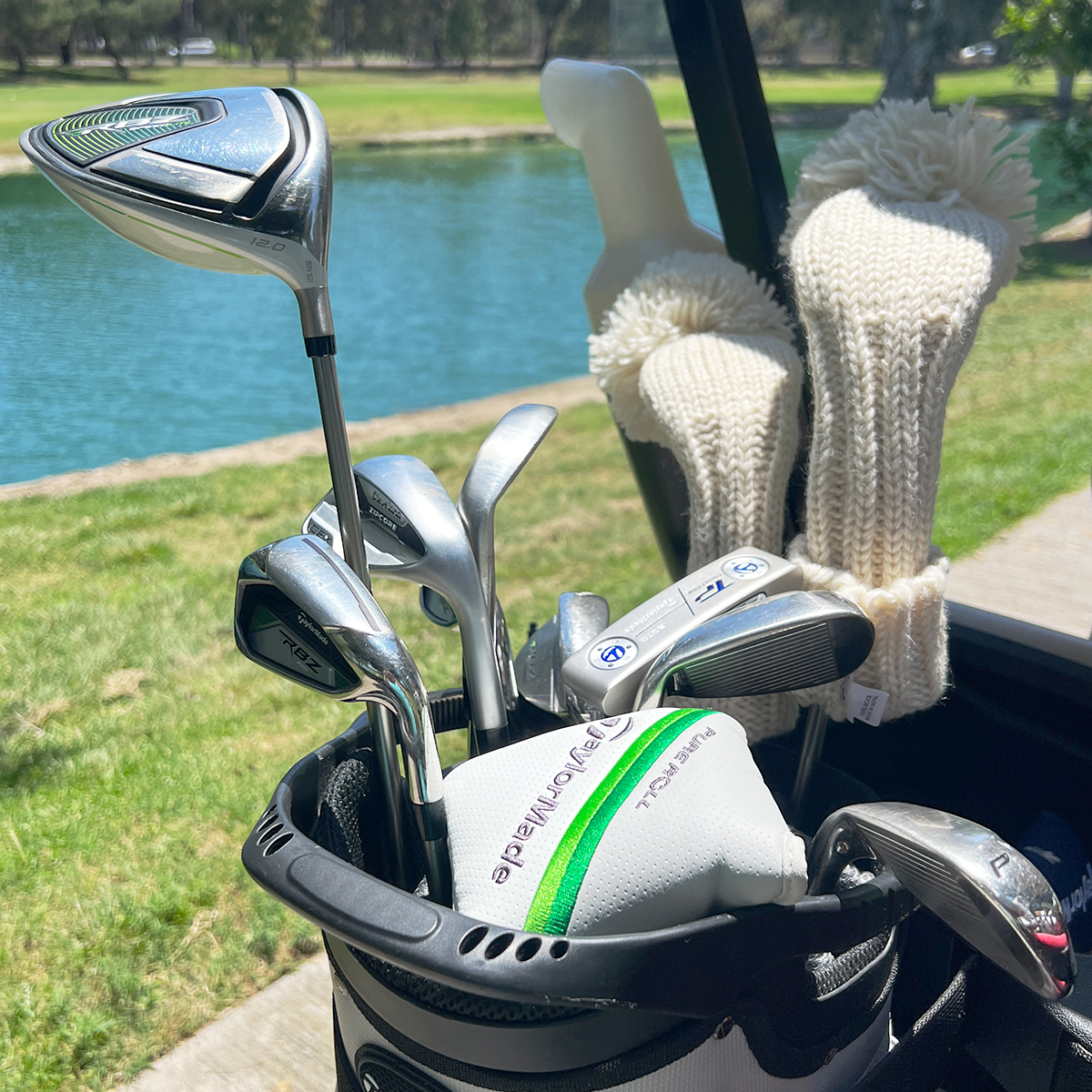 the extras
Camera & Selfie Stand: Mario got me a Pivo Pod for Christmas, which has been perfect for shooting golf videos. This is great because you can mount this device on a tripod, and it'll automatically rotate to follow you.
Golf Ball Holder: When Lululemon came out with their version of the golf ball holder, I had to get it. I can hold up to three balls and four tees. I'm not bougie enough to get the Louis Vuitton golf ball holder, but it's always on my wishlist, as the Louis Vuitton golf bag and golf club covers.
Rangefinder: When you're at the course and on your next stroke, you might want to find the distance between where you are and the next objective. A rangefinder is perfect to help you determine whether you should use a 7 or a 9 iron. If not, I found The Grint app being very helpful.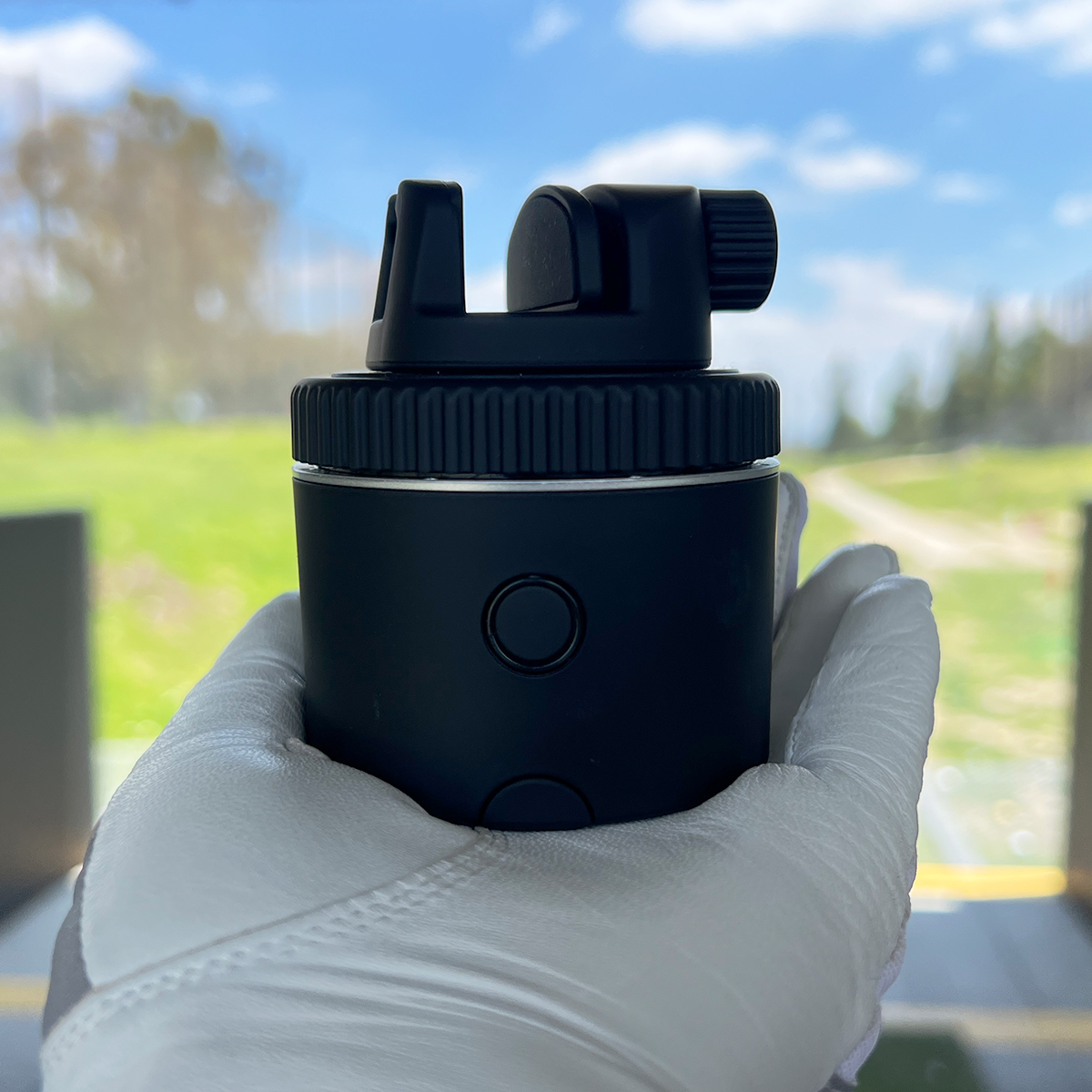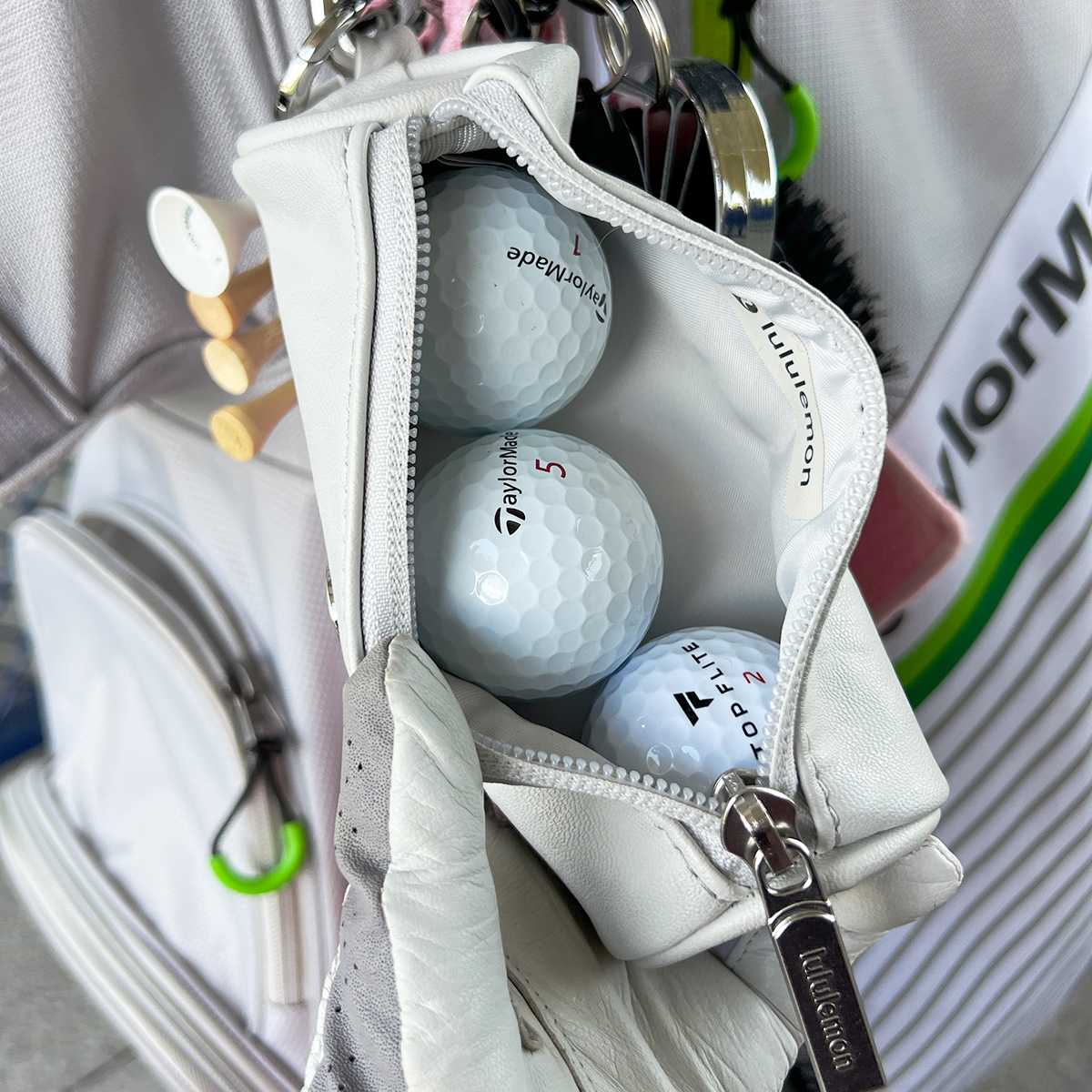 women's golf + networking
Consider joining a Women's golf community. Honestly, it has been overwhelming going to driving ranges on my own because I have been overwhelmed by unwelcomed commentary. It is great to be around other female golfers because you also have the opportunity to network and have fun safely.
I've joined ForeGals Golf and attended two of their events. It has been a worthwhile experience because we're here to cheer each other on and enjoy some swings. Whether we hit, miss, or score, we still empower one another. If you're in LA, join us for one of our events!