Lululemon Guide to Ladies Golf Outfits
Traditionally, when we think of Ladies' golf outfits, we think of a skirt and polo combo. The more posh the golf course is, the more likely there will be an enforced dress code, whether it's a skirt below the knees or trousers. Just don't wear jeans and sweats. There are plenty of golf apparel brands out there, from Malbon to J. Lindeberg, to Sierra Madre*, and more. Let's talk about Lululemon today.
I was never a fan of wearing polos, but I will wear one if a course specifically requires one. Otherwise, I've been able to get away with a Lululemon high-neck tank and leggings, even at Pelican Hill in Newport Beach. Lululemon has a variety of selections to fit everyone's style.
leggings
Most golf courses allow leggings. It's the easiest to dress, and Lululemon leggings give excellent compression. Black leggings are the easiest to rock and pair, but feel free to incorporate colors, especially if you have a themed golf outing! There are many types of leggings at Lululemon, so choose what's comfortable and has side pockets!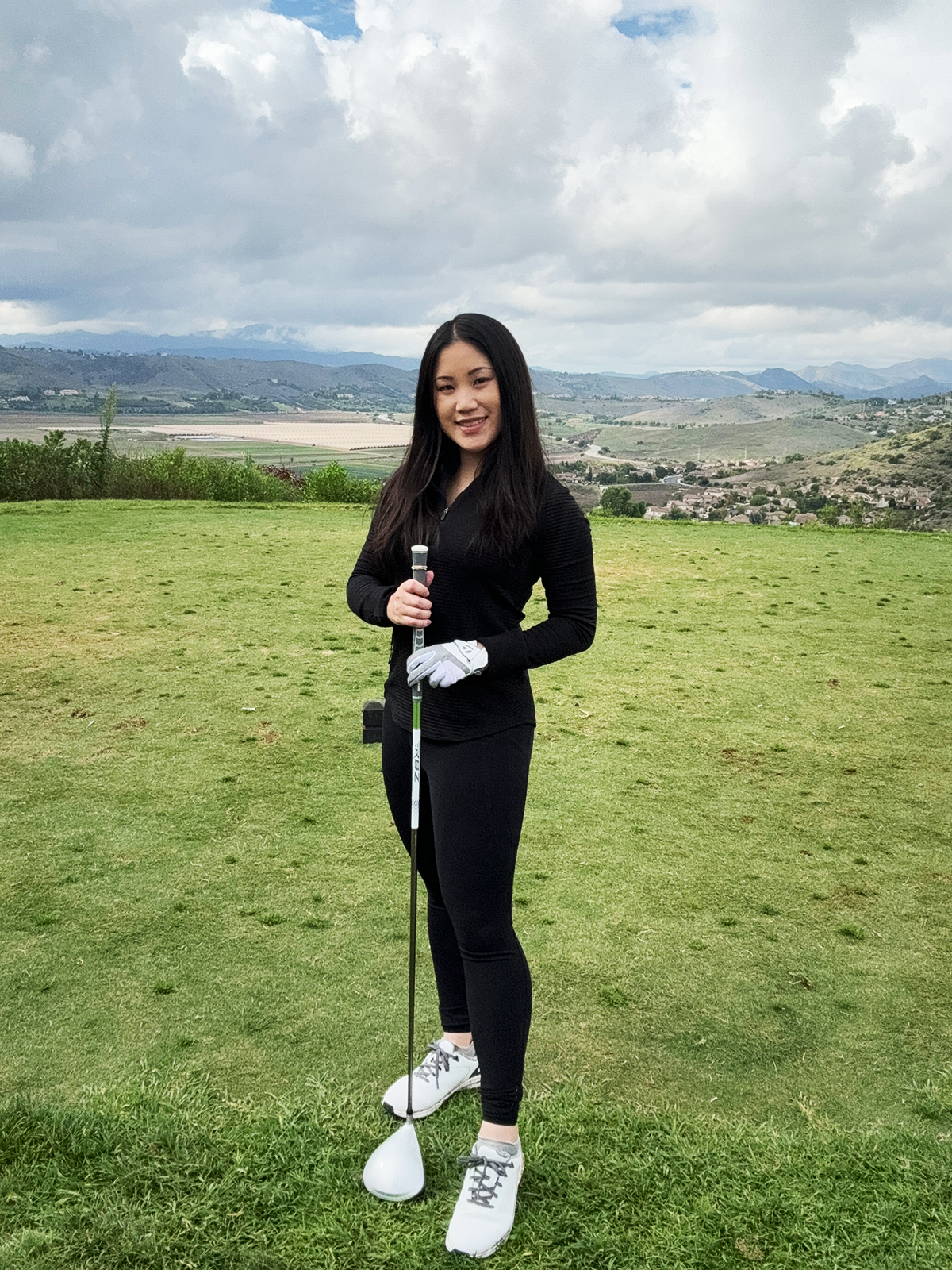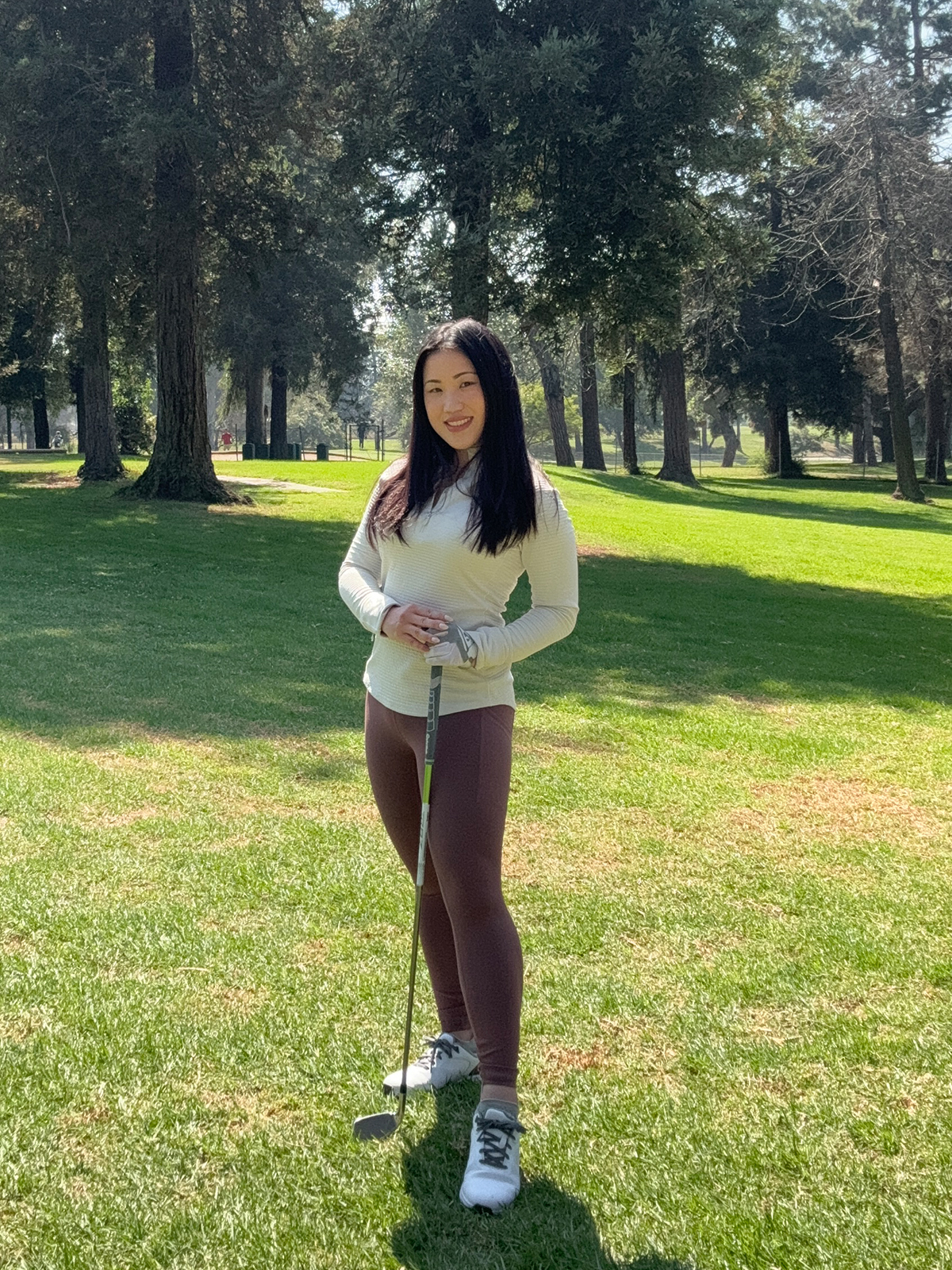 tops
Short-sleeved polos are the traditional tops. Lululemon actually carries well-fitted polos, sleeved and no-sleeved! I prefer wearing a long sleeve or a sleeveless tank. Most golf courses are against spaghetti-strap tank tops and t-shirts, so avoid those. Lululemon carries trendy tops you can rock, including:
Align Tank Top
Wunder Train Racerback Tank Top
Define Cropped Jacket Nulu
Ventscape Half-Zip Long-Sleeve Shirt
It's Rulu Run Cropped Half Zip
Lightweight UV Protection Running Jacket
hat
You can rock a Lululemon cap, visor, and even a bucket hat. Everything fits, and there is a color to match every outfit. I prefer wearing the white Lululemon visor, even though I hate tying my hair up (despite this being the perfect time to rock my David Yurman diamond earrings), and my scalp actually gets a sunburn! Golfers love caps.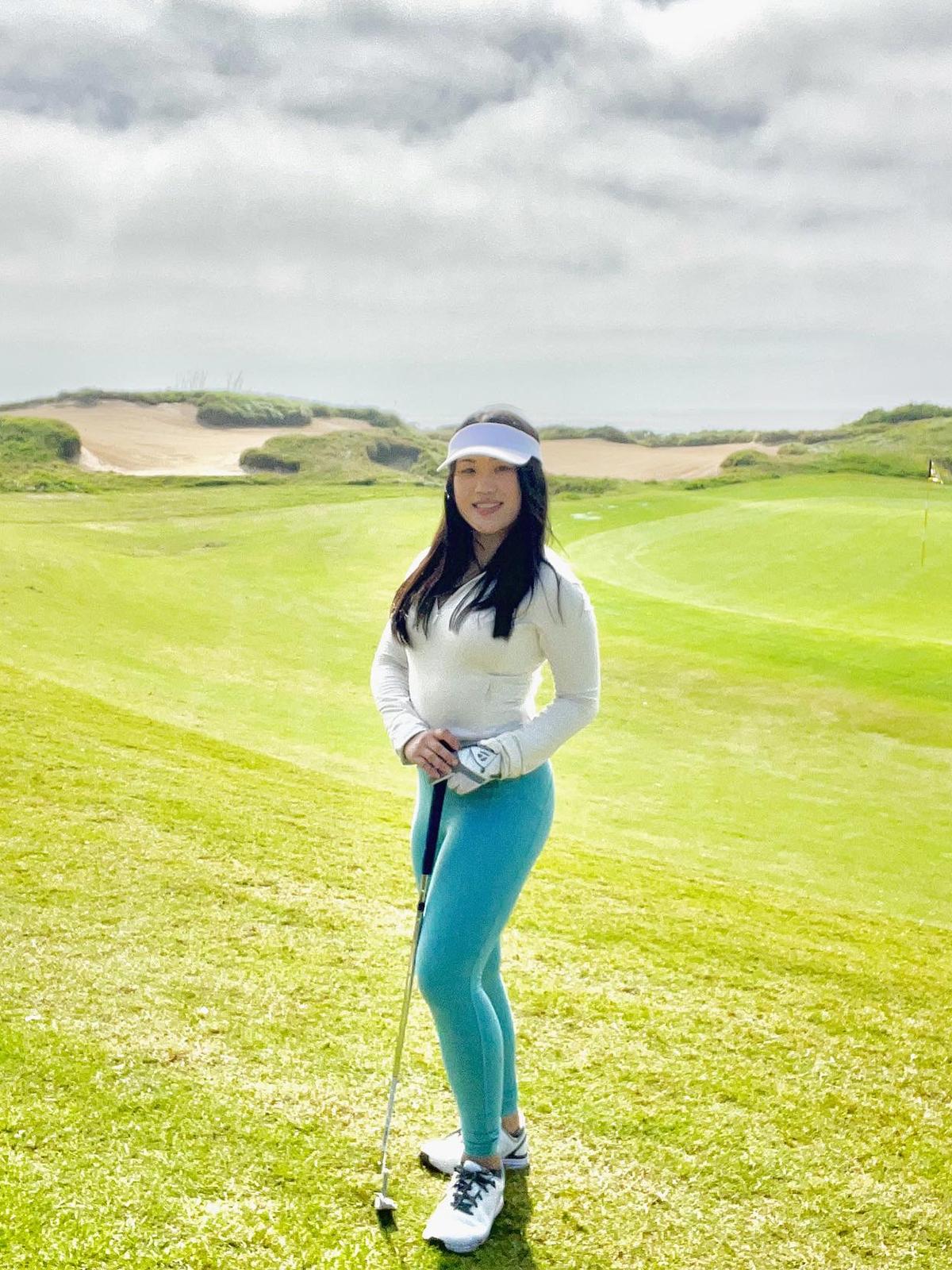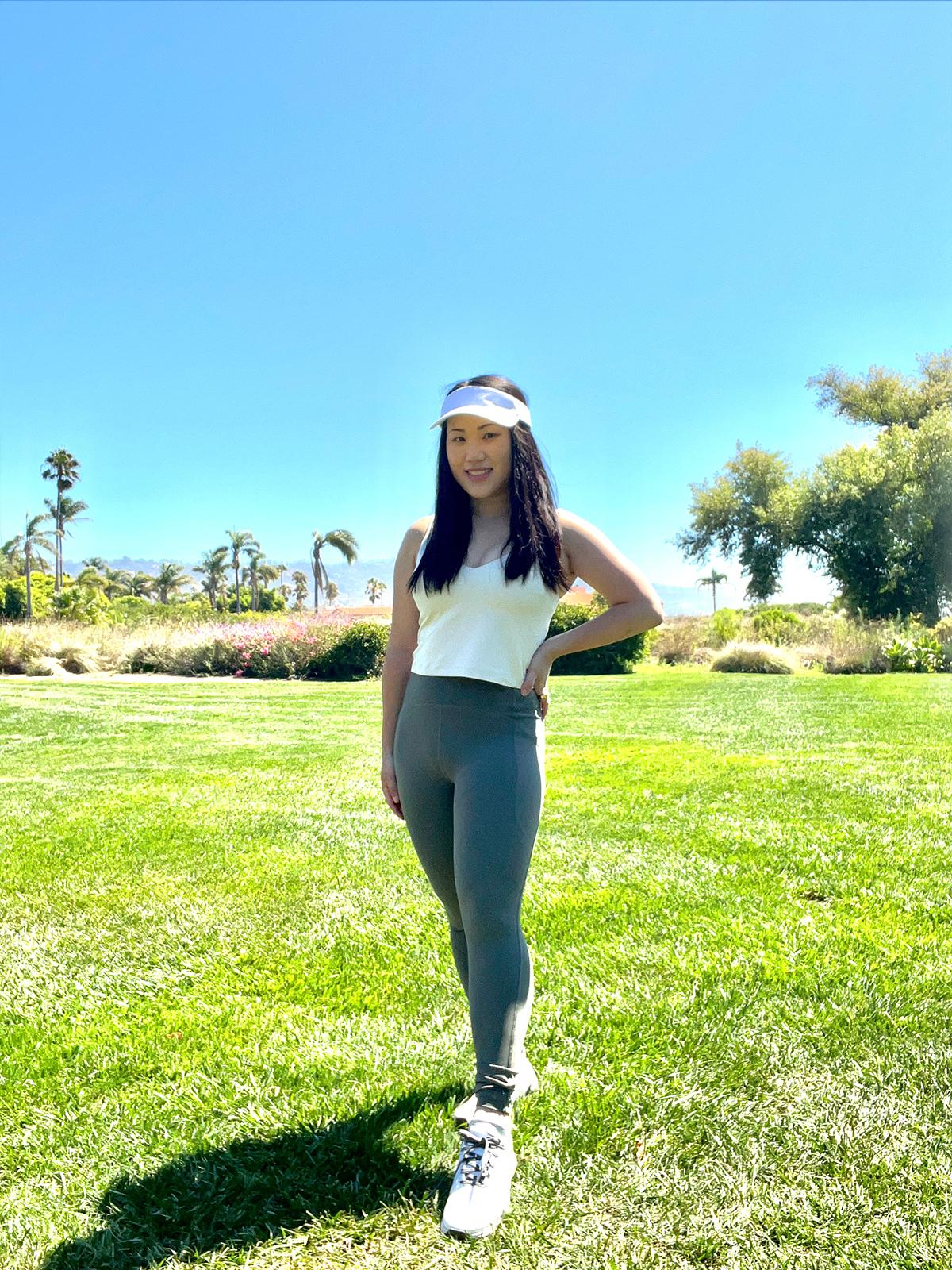 skirts
Skirts have been a huge staple in women's golf. The more traditional golf courses require skirts that are closer to the knee region. Lululemon has you covered whether you're looking for something simple, like the Pace Rival Skirt, or have a bit of a flare like the Court Rival Skirt. I used to love wearing low-rise bottoms, but times have changed, and it's high-rise or bust.
The best thing about some Lululemon skirts is that they come with pockets in the mini shorts underneath. You can still carry an extra ball, tee, divot, and more while you're away from the golf cart.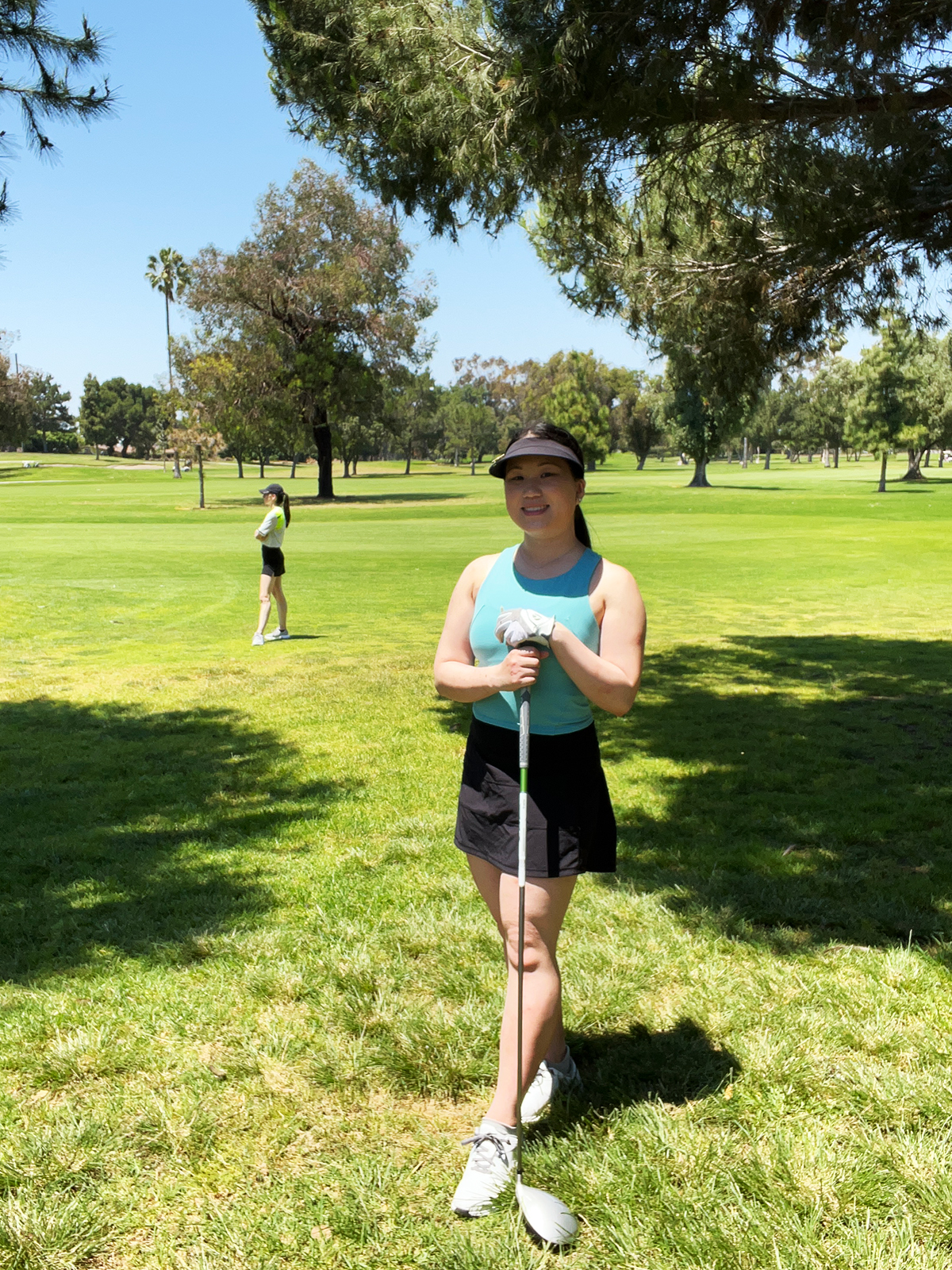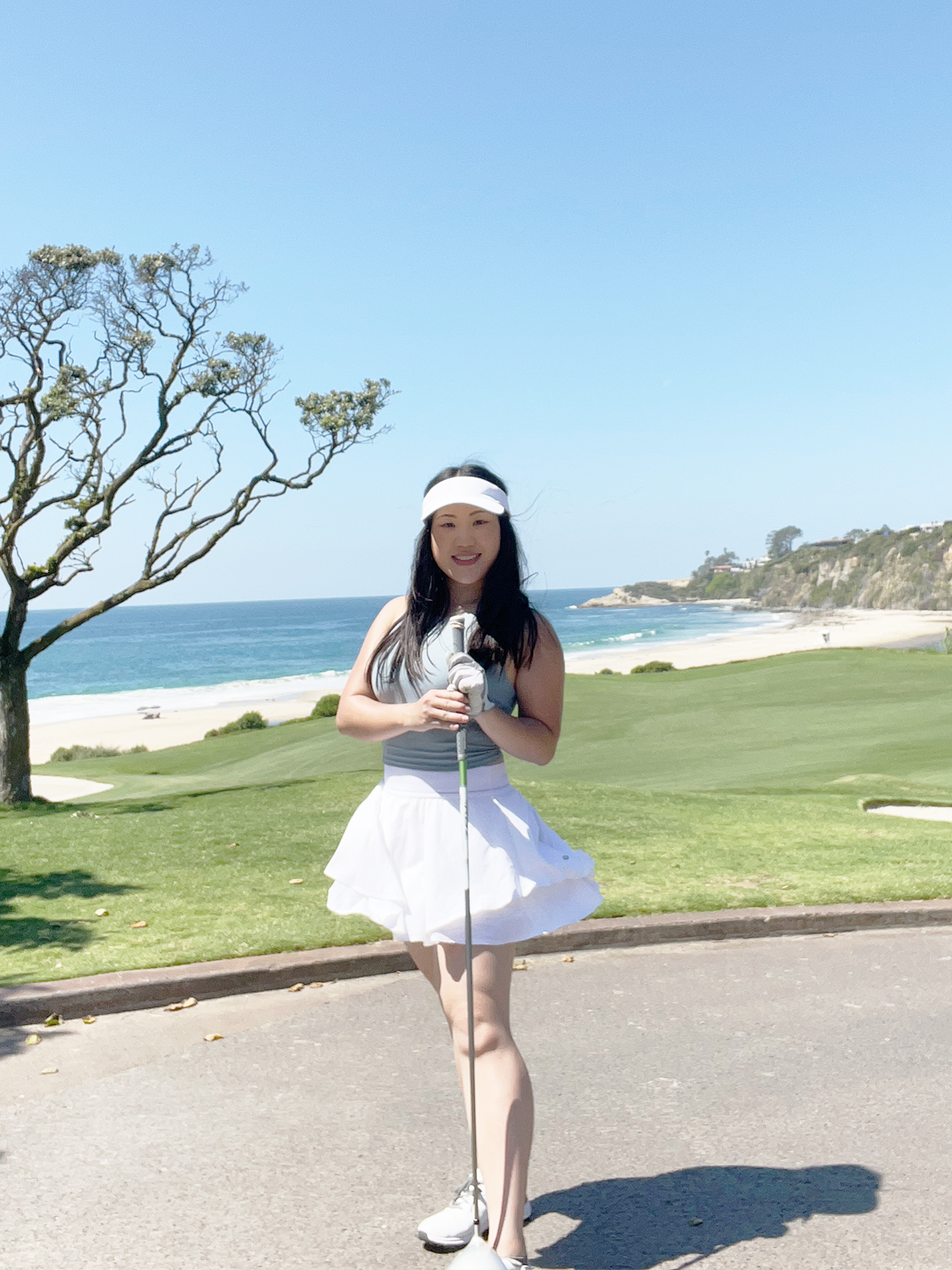 The best part is that you can have a closet full of Lululemon pieces, and it's easy to mix and match them! We had an unofficial "Barbie-themed" outing at The Ranch the other month. Being a Barbie girl doesn't mean hot pink all the way; it just means being you, unapologetically. I just happened to pick up a "Lip Gloss" colored Lululemon legging and LOVE it!
Hit some birdies, and cheers to a good time in golf.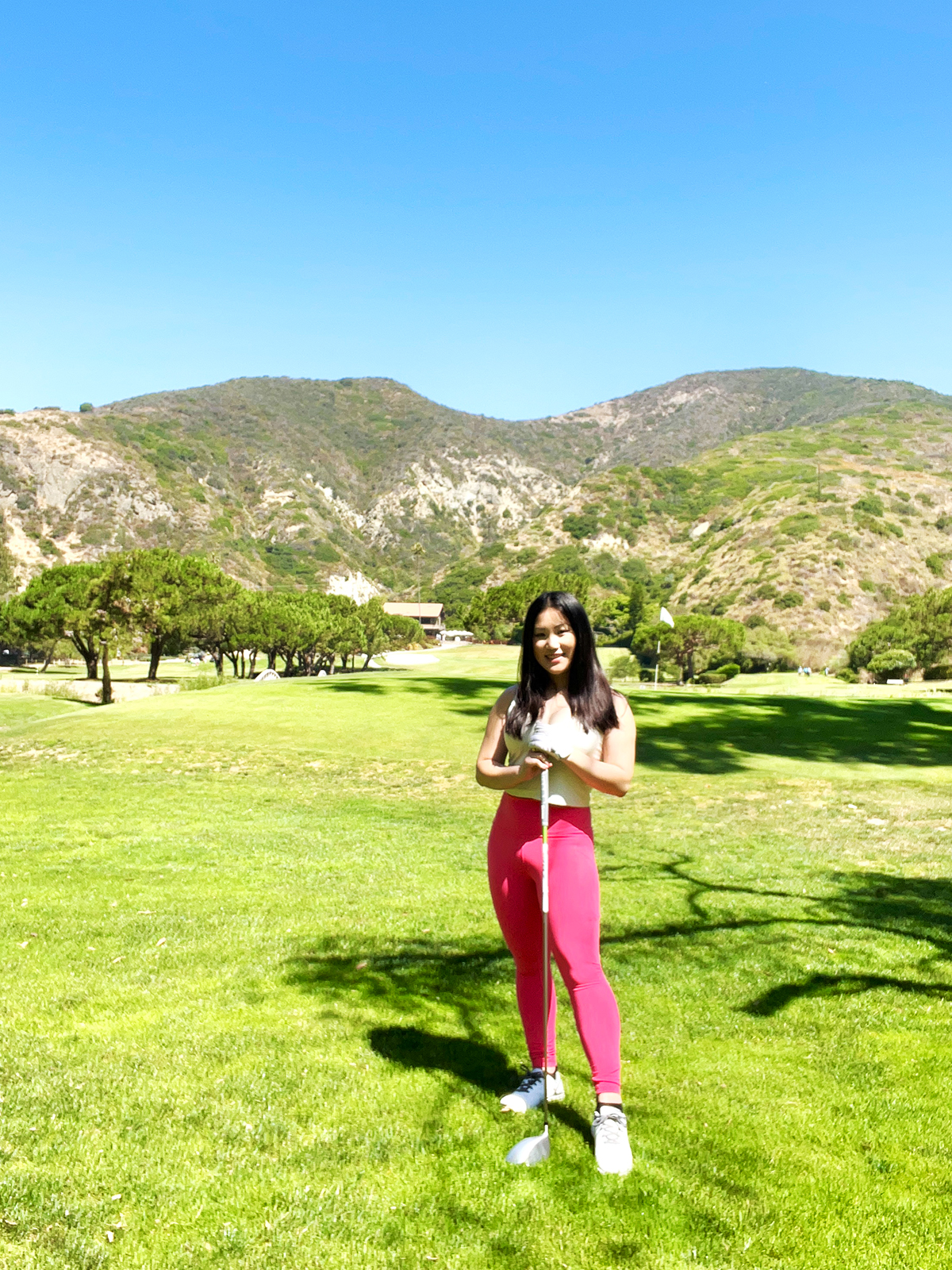 *I am an ambassador for Sierra Madre Golf. They have cute aesthetic athleisure outfits and accessories in their collection. Use code "coldbrewvibes" or use my affiliate link for 10% off. Using the affiliate link or code will not cost you anything, but it will help support my blogging ventures ♡.