Golf Guide to Pelican Hill
The Pelican Hill Golf Course in Newport Beach gives you both a challenge and an amazing view. Pelican Hill offers two golf courses, "Ocean North" and "Ocean South", with 18 holes each. Pelican Hill is known to be a luxurious golf course and is featured in many golf publications.
In the past month, I had the opportunity to play at Pelican Hill twice. Many holes were challenging from a distance perspective, and the greens were not too forgiving. You'll have fun because there were a couple of holes that required teeing across the "Grand Canyon".
accessing pelican hill
Pelican Hill is definitely where the riches are. You're playing amongst houses that cost $15,000,000 and up. Once you arrive at Pelican Hill, you will have the option to park in valet (to the right) or self-park in the structure (to the left). Self-parking is free. Expect Ferrari's and expensive cars to be in valet. It took me almost 30 years to realize why people park in valet.
Once you're there, pay at the clubhouse, and the staff outside will set your cart up. Don't forget to stock up on drinks in the cafe next door!
The restrooms are amazing. They have a lounge and even a shower. Pelican Hill does not play around.
If you need to warm up, there is a complimentary "range" with TaylorMade practice balls.
As they say, same pose, different outfit. Always bring the golf bag essentials.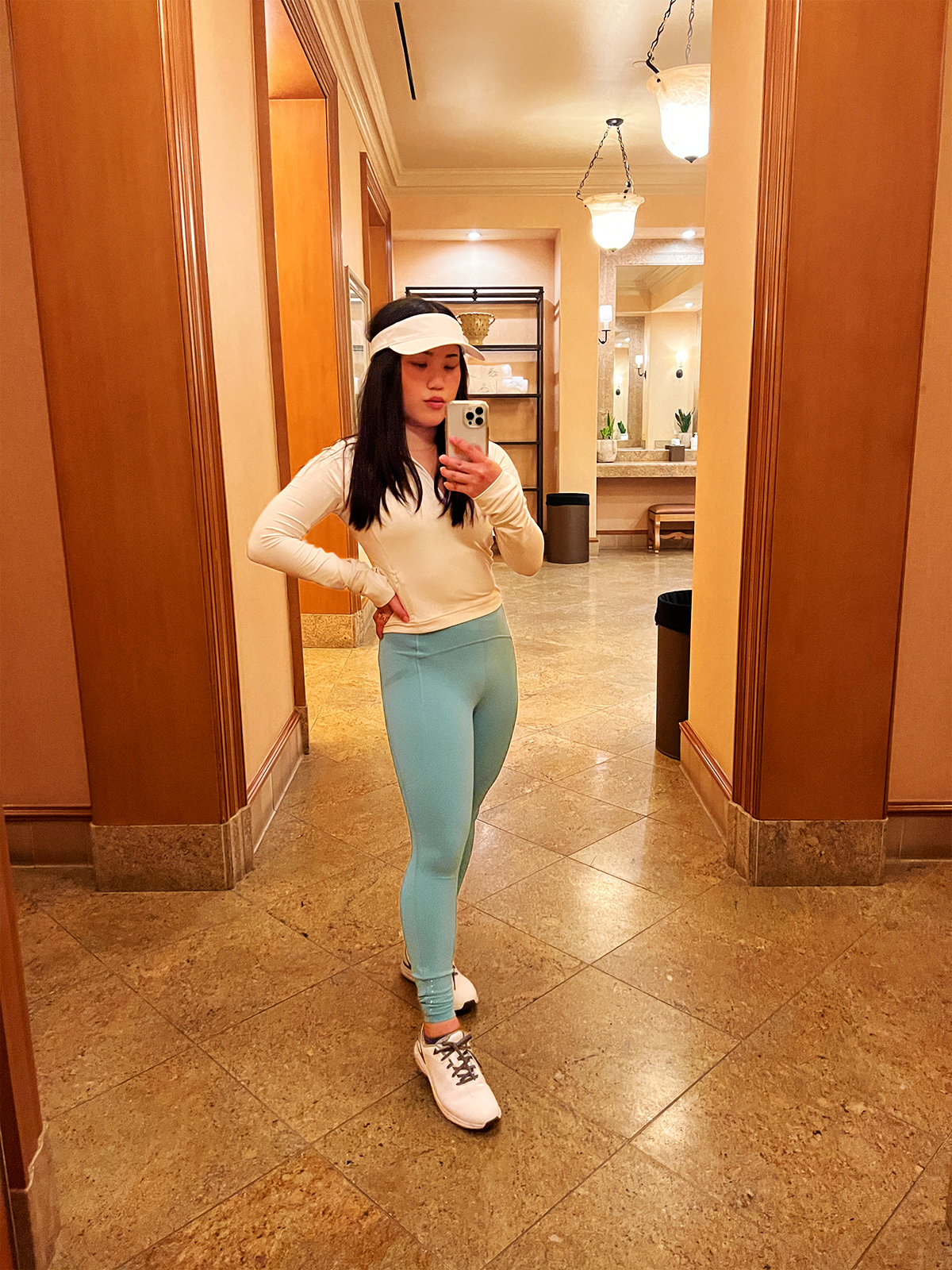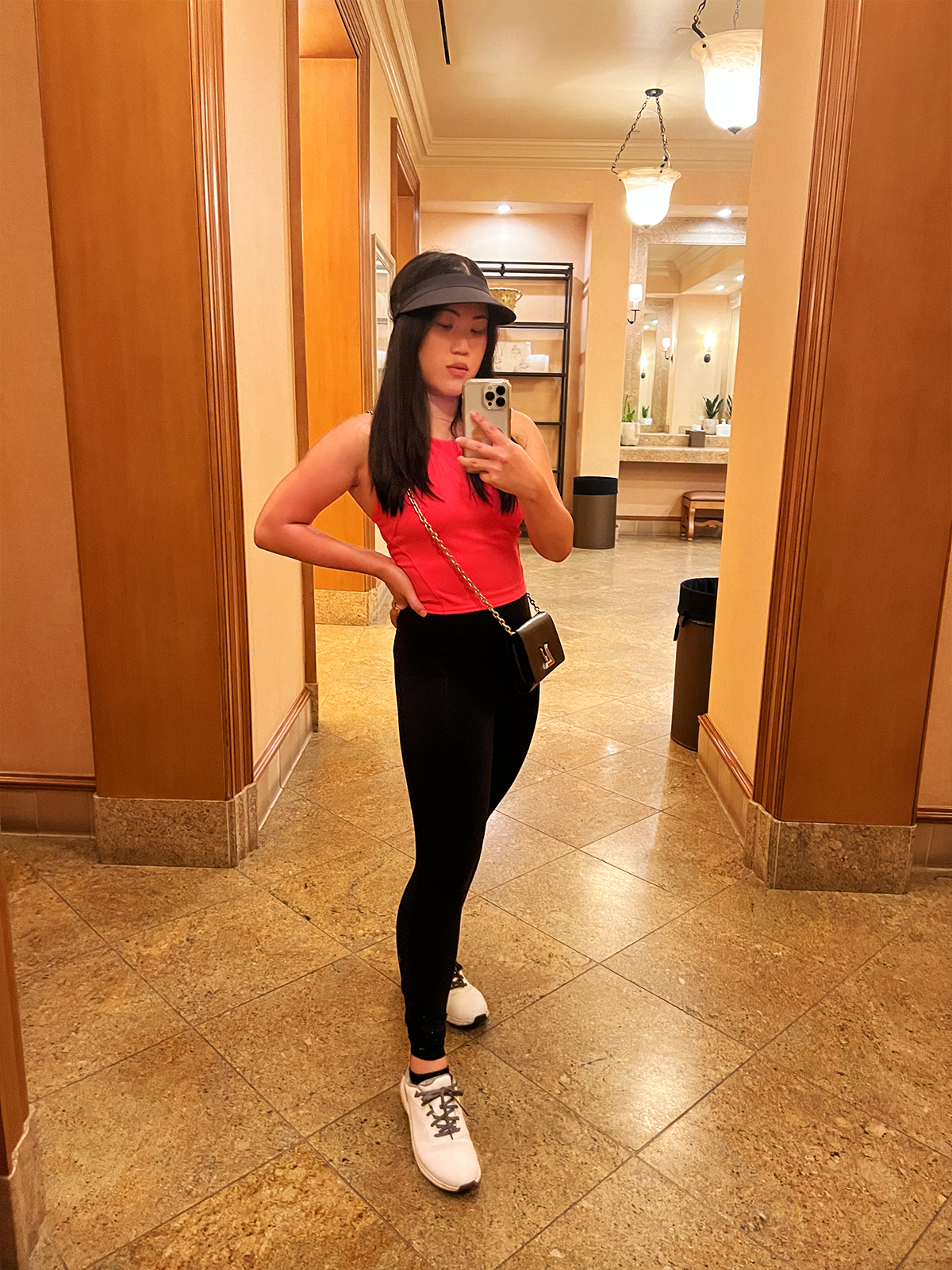 the scorecard
I was at Pelican Hill's Ocean South course twice. Everyone raves about the amazing views of the ocean in Ocean South. Ocean North is a bit more challenging and foresty.
I played from the red tee box and was seriously playing for distance in some holes, especially #8, 10, and 17. Here is the scorecard for Ocean South.

hole 1
You will start your Ocean South adventure with this amazing view. You will be going for distance here.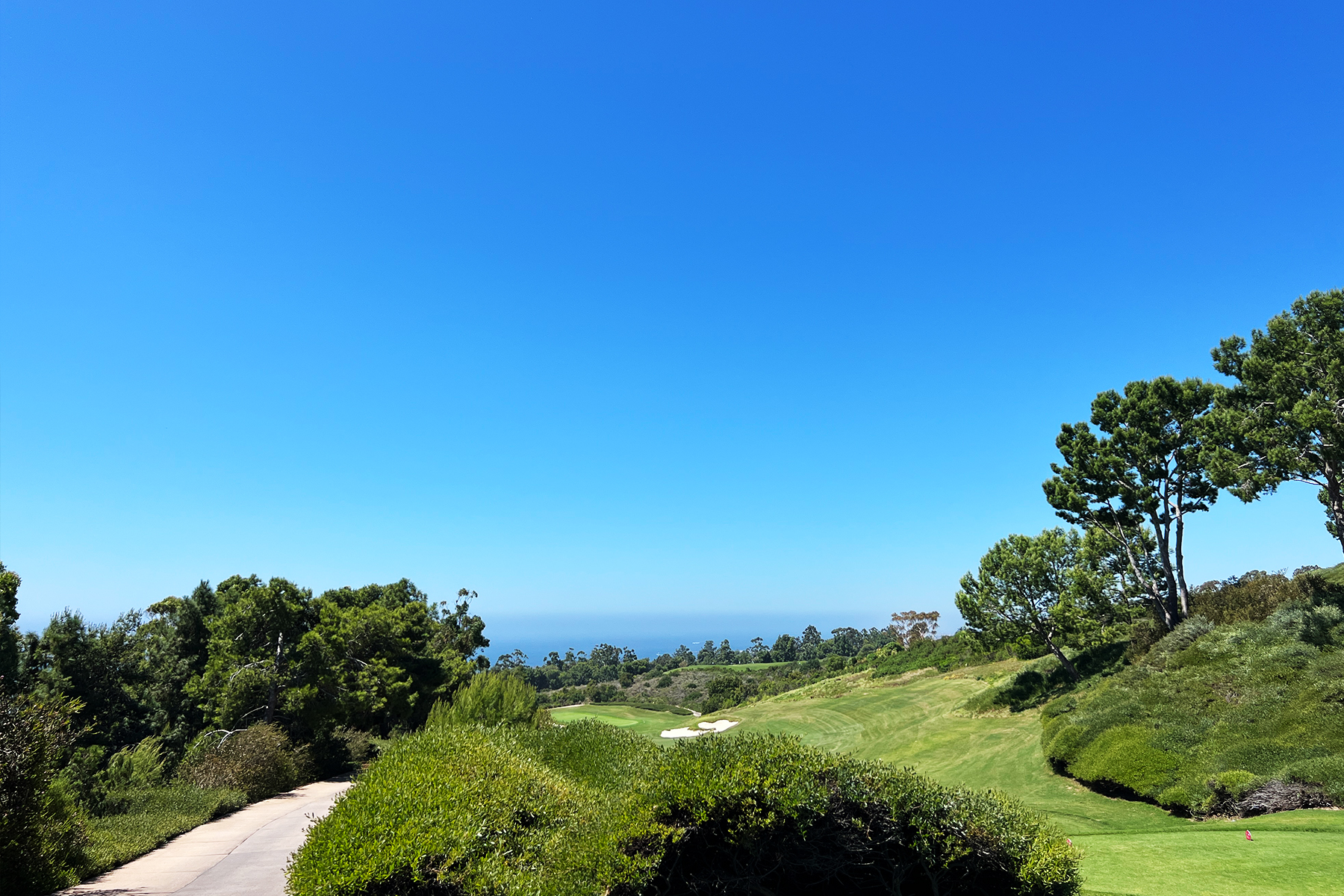 hole 2
Volume up!!!
hole 3
Another volume up!!
hole 5
Y'all, I made it over that Grand Canyon.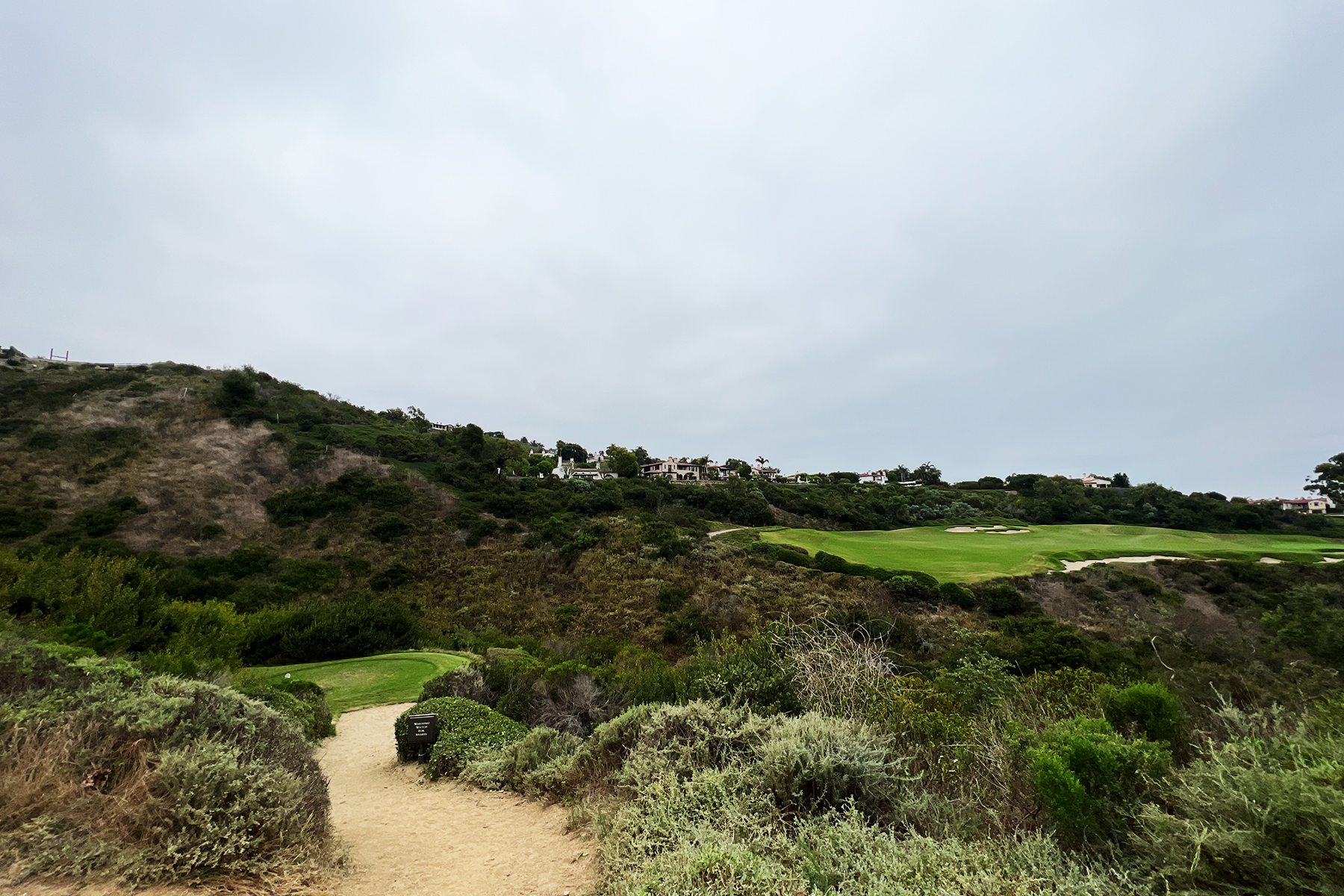 hole 7
Hole 7 is tricky, you either have to hit the ball over the lake, or aim left.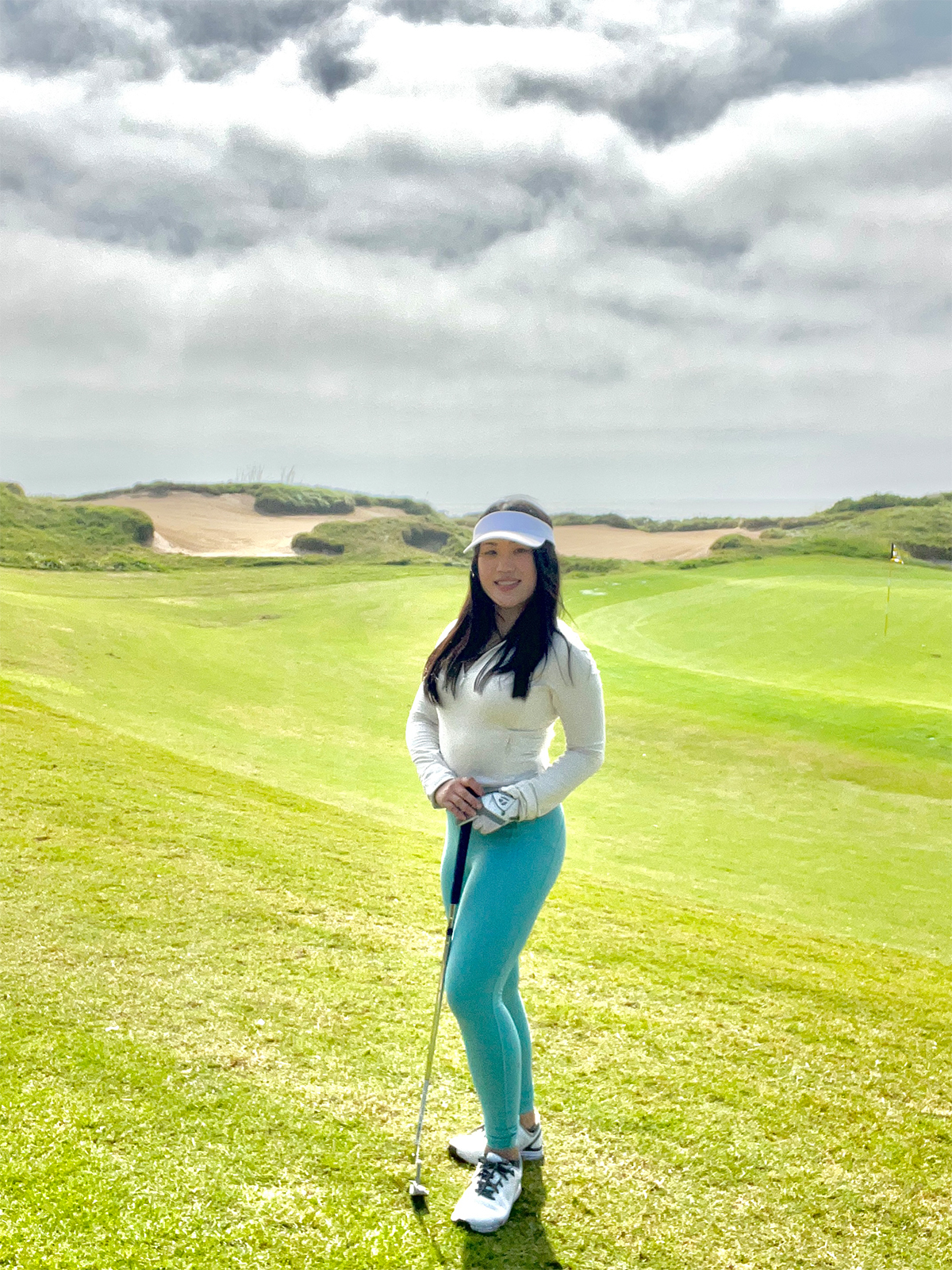 hole 13
Hole 13 has the BEST views from the course. You will spend some extra time here, not because of the distance, but because of the breathtaking view.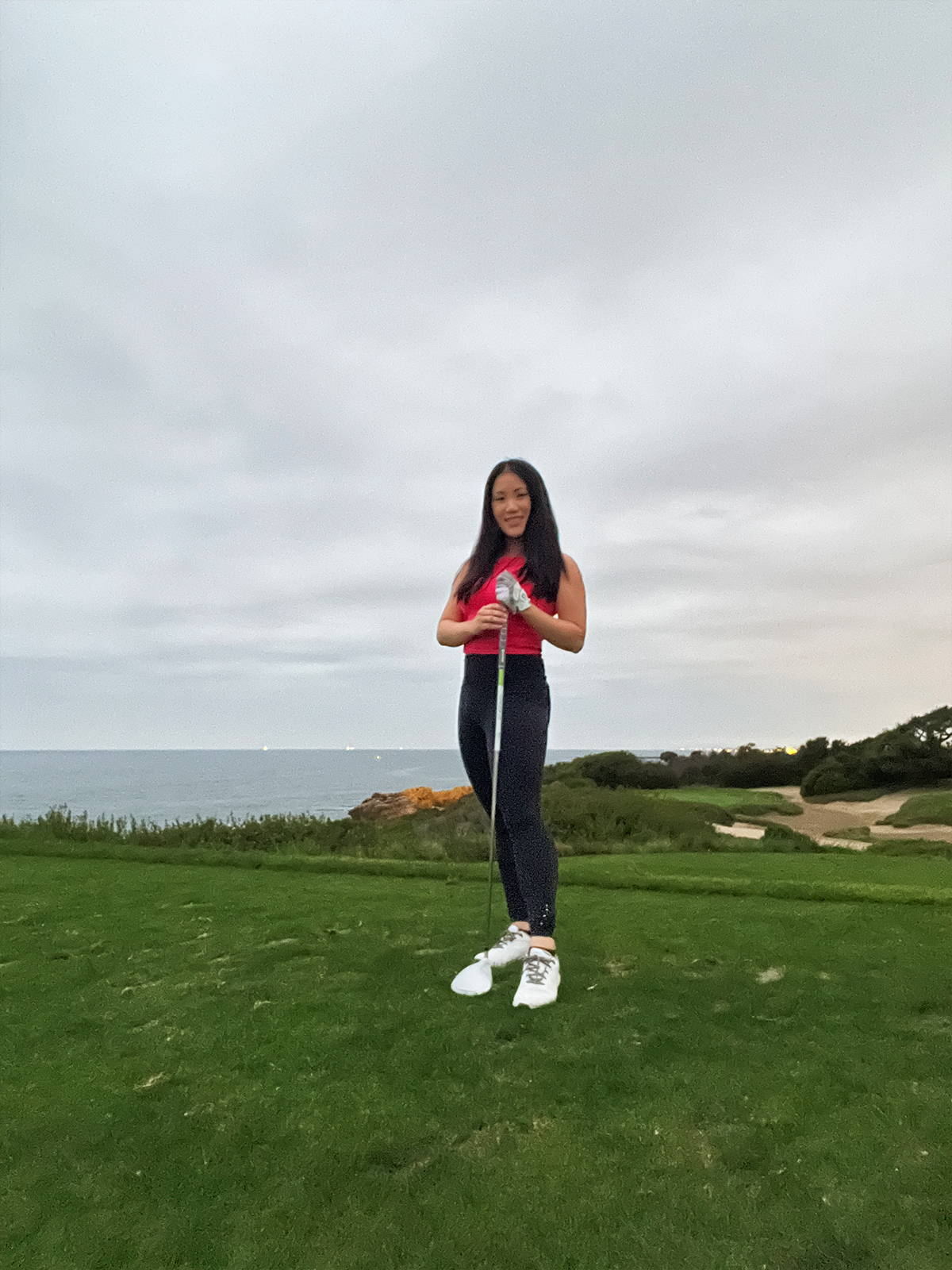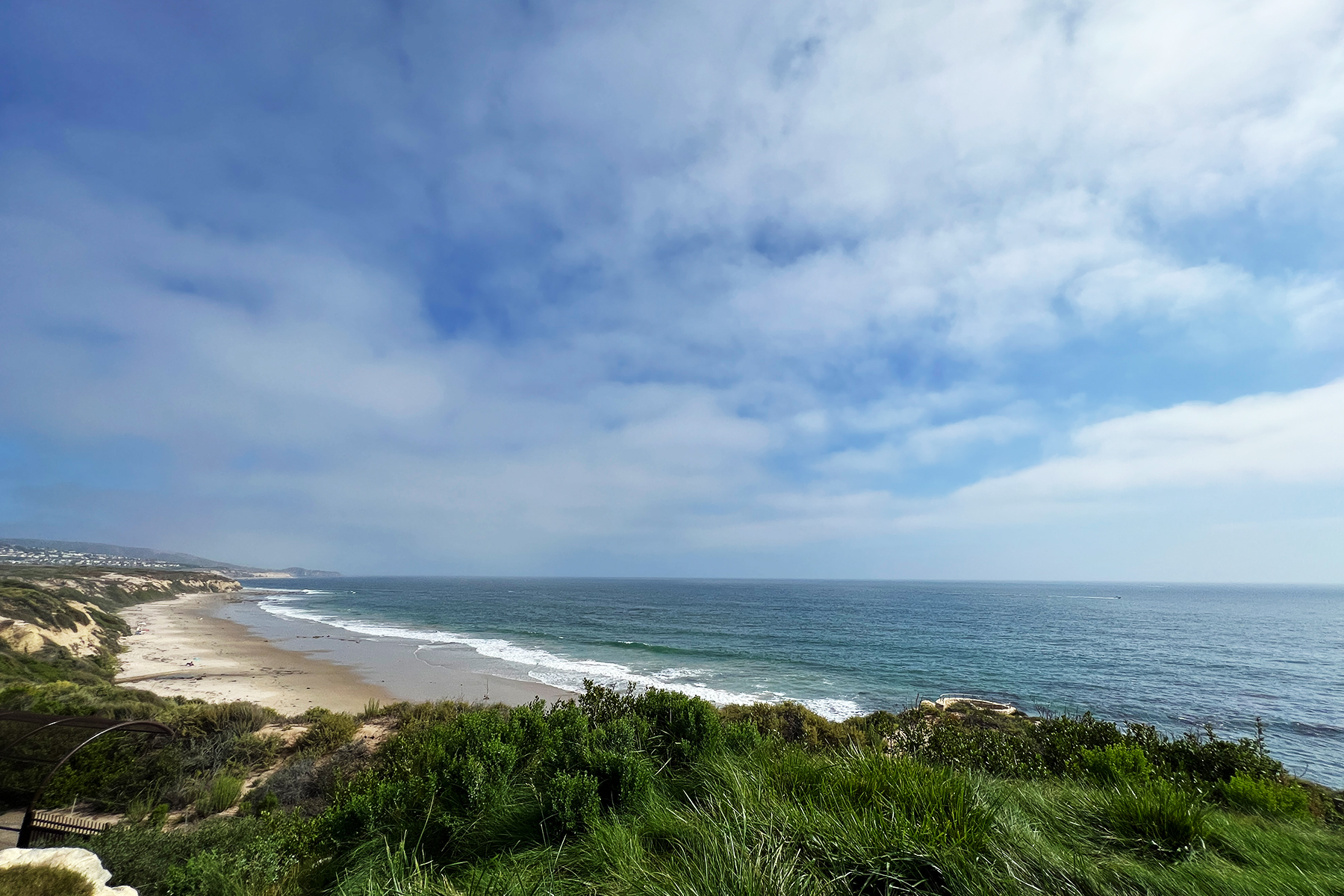 hole 16
The 146yd from the red tee box on hole 16 will prepare you for the 500+yds over hole 17.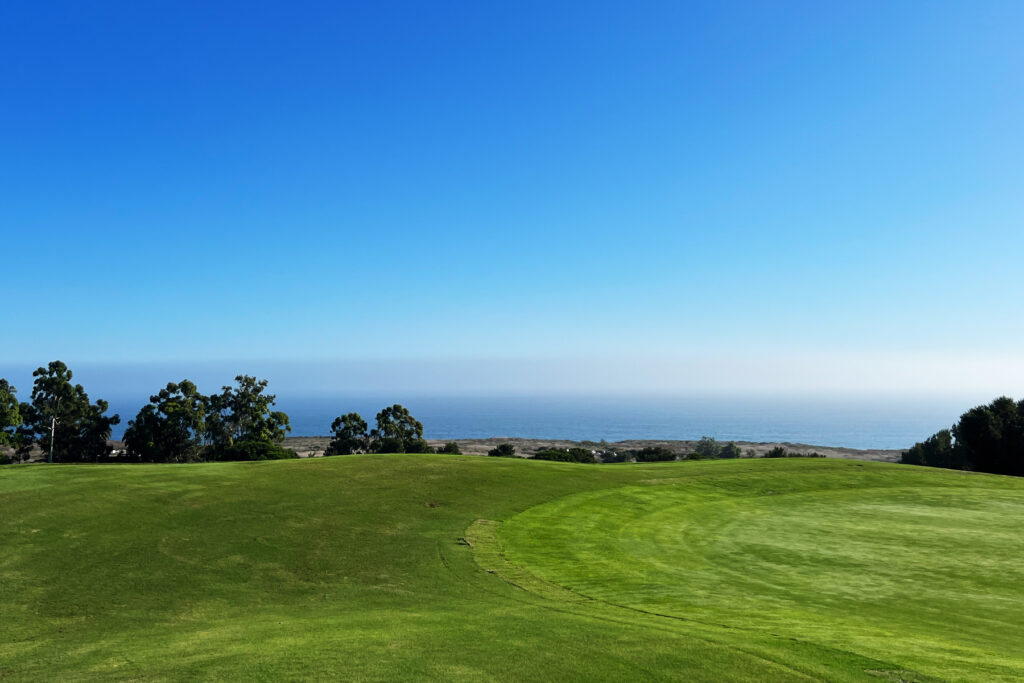 pelican grill
After you finish a round at the Pelican Hill Golf Course, the Pelican Grill is perfect to eat and drink. I've been here twice and loved the food.
Oysters: Is half a dozen ever enough? I do love that they covered the lemon with some mesh. You don't want to eat its seeds.
Steak Tartare: The steak tartare was sooooo good.
Ribeye Steak: They actually did a great job with cooking it medium rare.
Caviar & Fries: Although not pictured, they had crispy fries served with creme fraiche and actual caviar! Hats off to them for the accuracy. Now, I can no longer eat fries normally. Creme fraiche is a MUST now.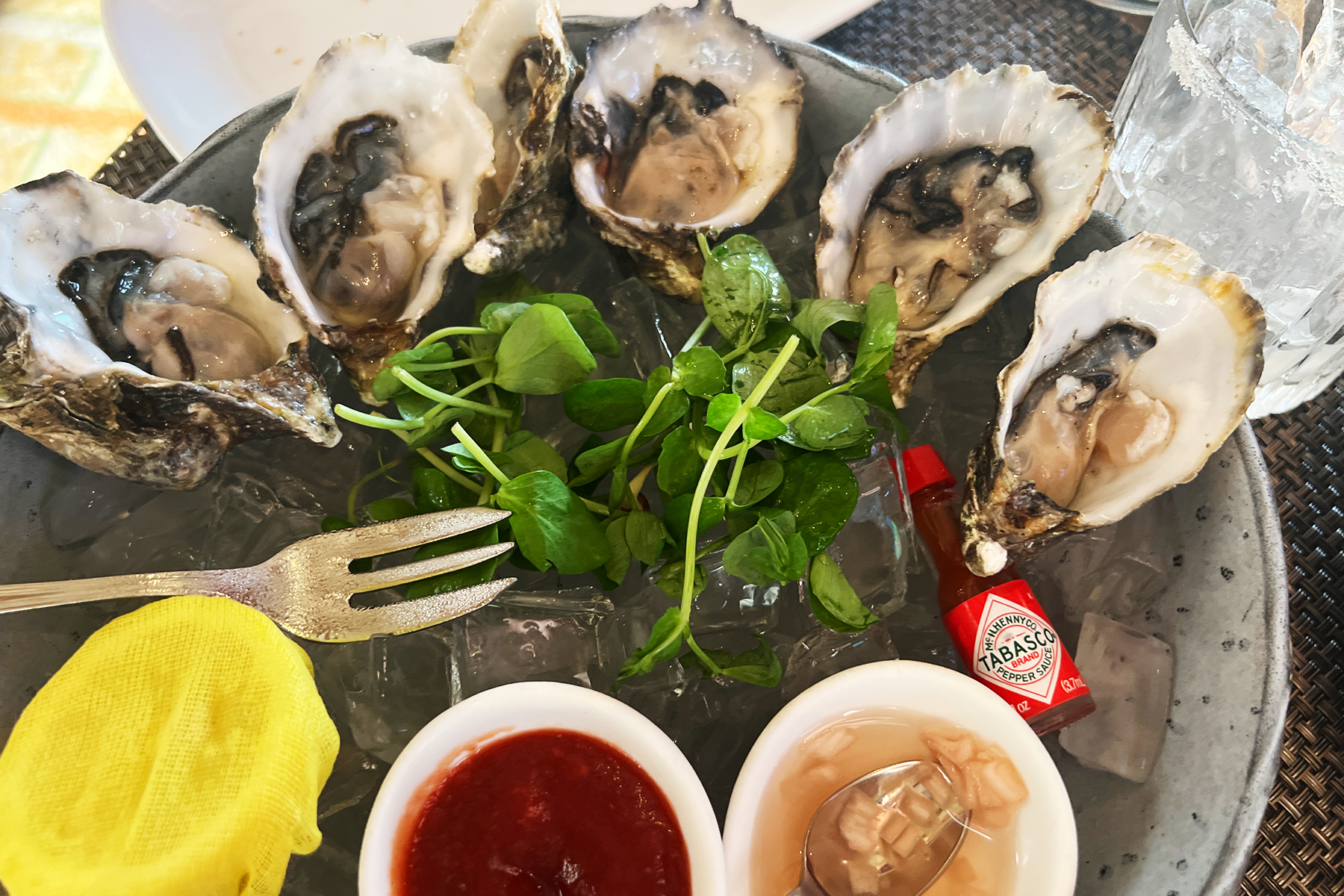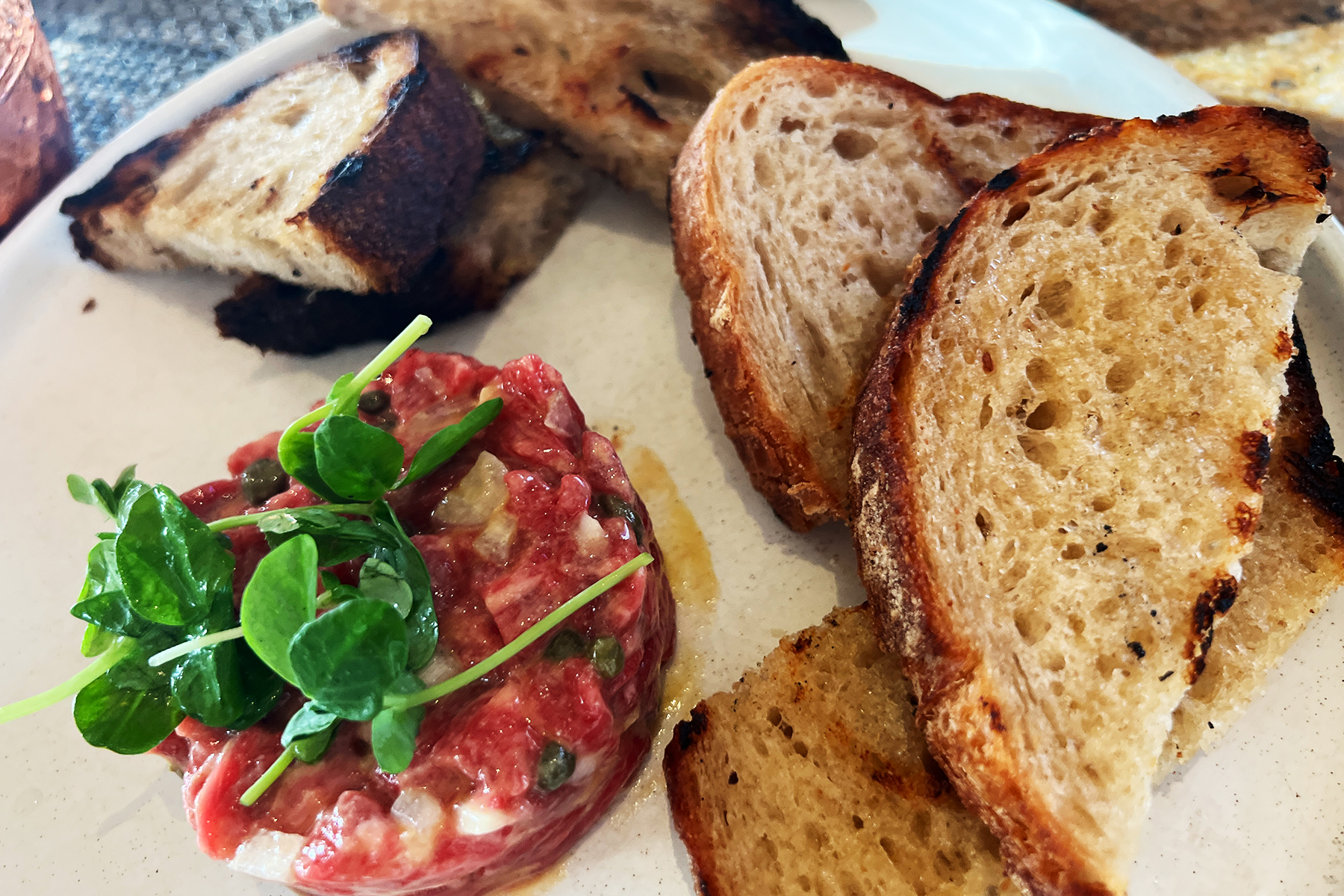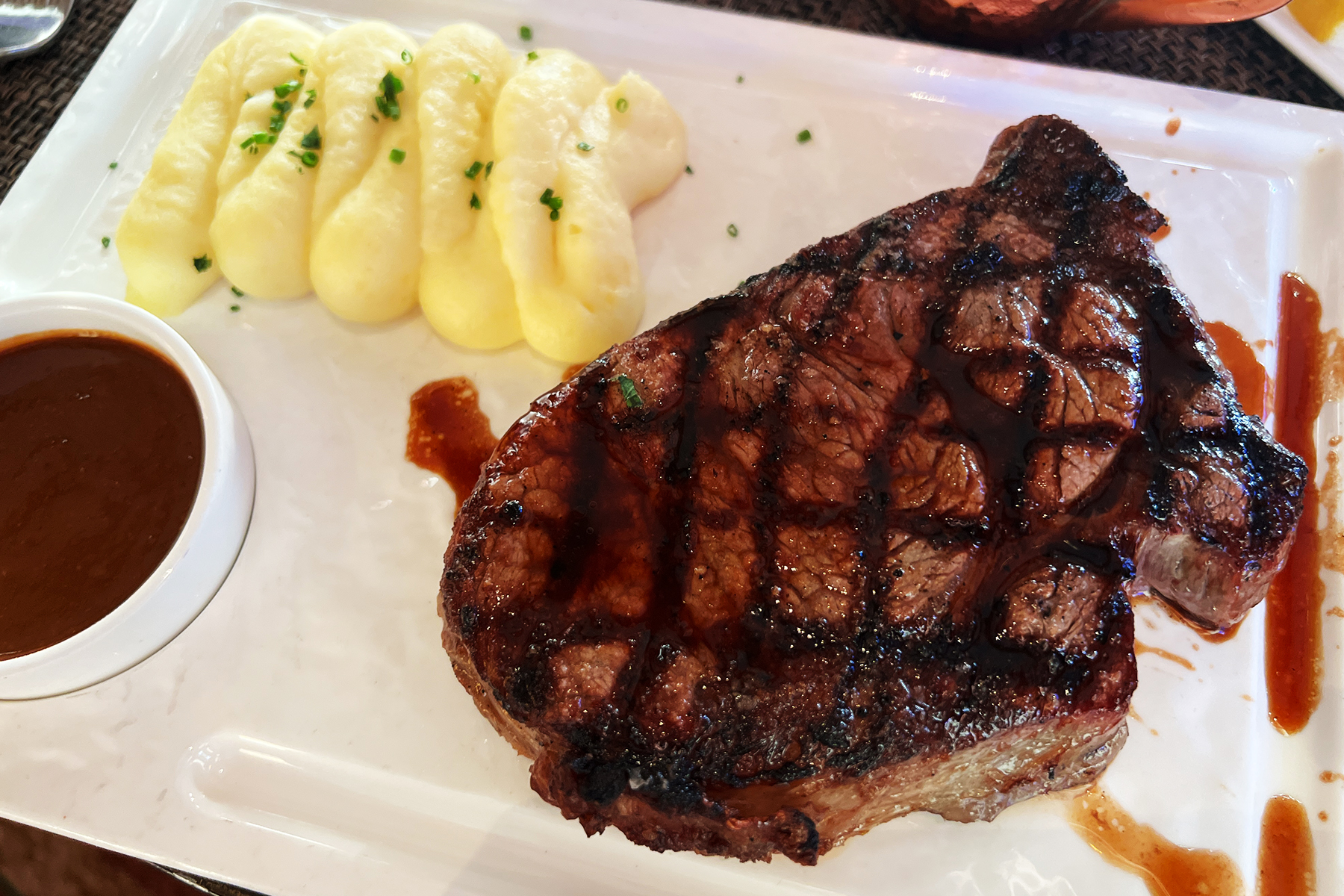 I would definitely go back to Pelican Hill, and hopefully stay at the resort one of these days!
Pelican Hill Golf Club
22800 S Pelican Hill Rd
Newport Coast, CA 92657
(844) 878-0942