West Hollywood Sushi Guide to Izakaya Tora
When it comes to sushi, you'd want to be able to enjoy the quality of the fish and menu offerings. Izakaya Tora in West Hollywood answers that question. It's a nice casual sushi and yakitori (skewers) restaurant.
I'm not a fan of driving out to the west side of town. When it comes to parking, you're in West Hollywood. The parking structure at the library would be ideal, but it was completely full when I went. If you're desperate enough, there are closer parking spots.
Izakaya Tora's selection is a work of art. If you order the omakase, you're in for a treat.
I ordered their Toro & Uni bowl, which is topped with shiso, ikura, and caviar. This is served over rice, so you're basically making yourself a mini handroll per scoop. The perfect combination.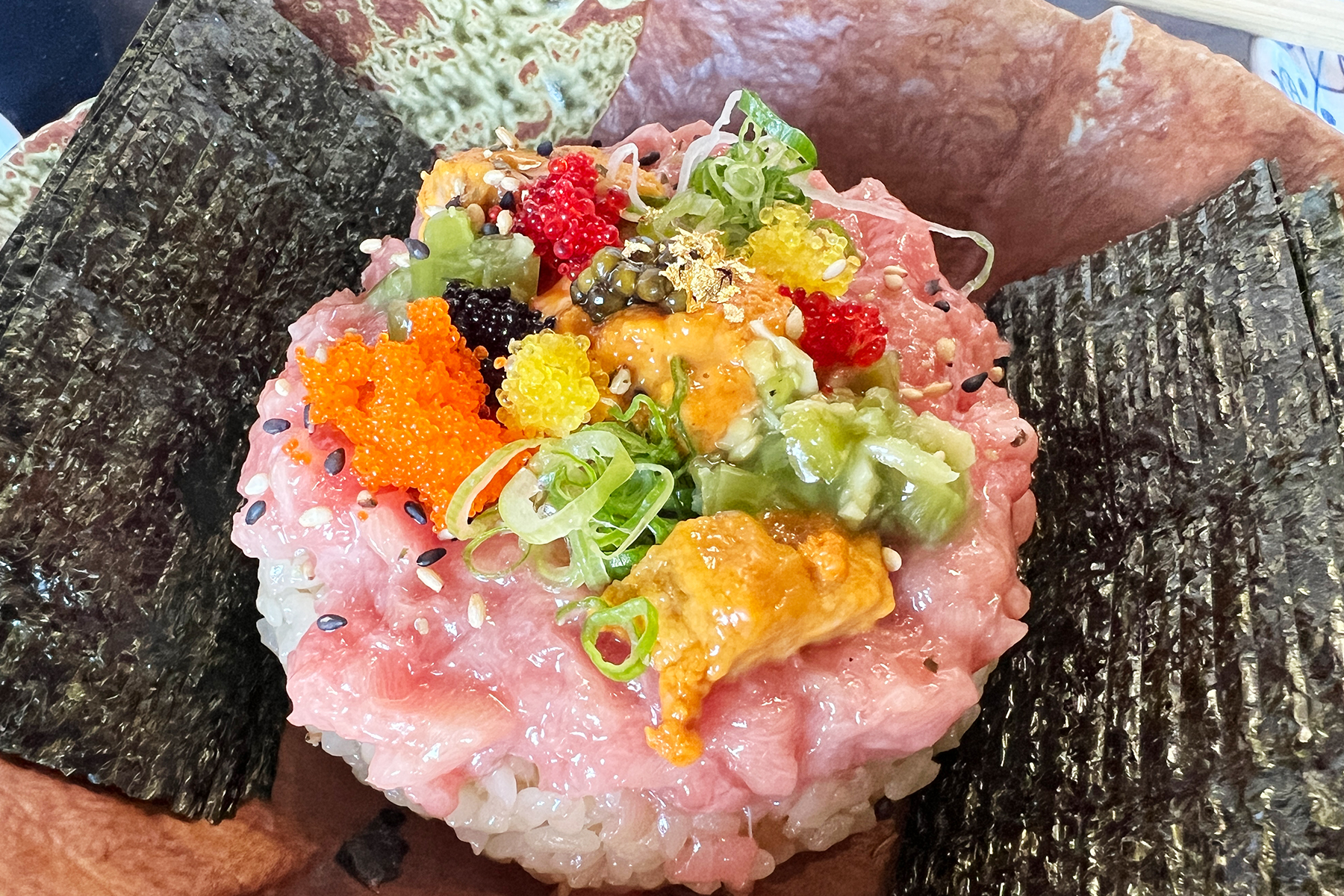 When it comes to nigiri, I am a big fan of ikura, uni, and amaebi. This restaurant offers 1 piece at a time or order 3 for a $2 discount. I respect that because I usually prefer 2, but at that rate, I might as well have 3. I started ordering sushi a la carte recently because I realized I don't care for some of the selections from sets or chirashi/sashimi omakase. I'm not a fan of albacore or basic tuna at all. Tuna has to be otoro grade or better. We're not settling for the basic cuts anymore.
This time, I ordered a 3 piece set of amaebi. I learned to eat the deep-fried amaebi head. It tastes like shrimp chips more than anything. Yes, it is high in cholesterol, so eat in moderation, as with most things in life.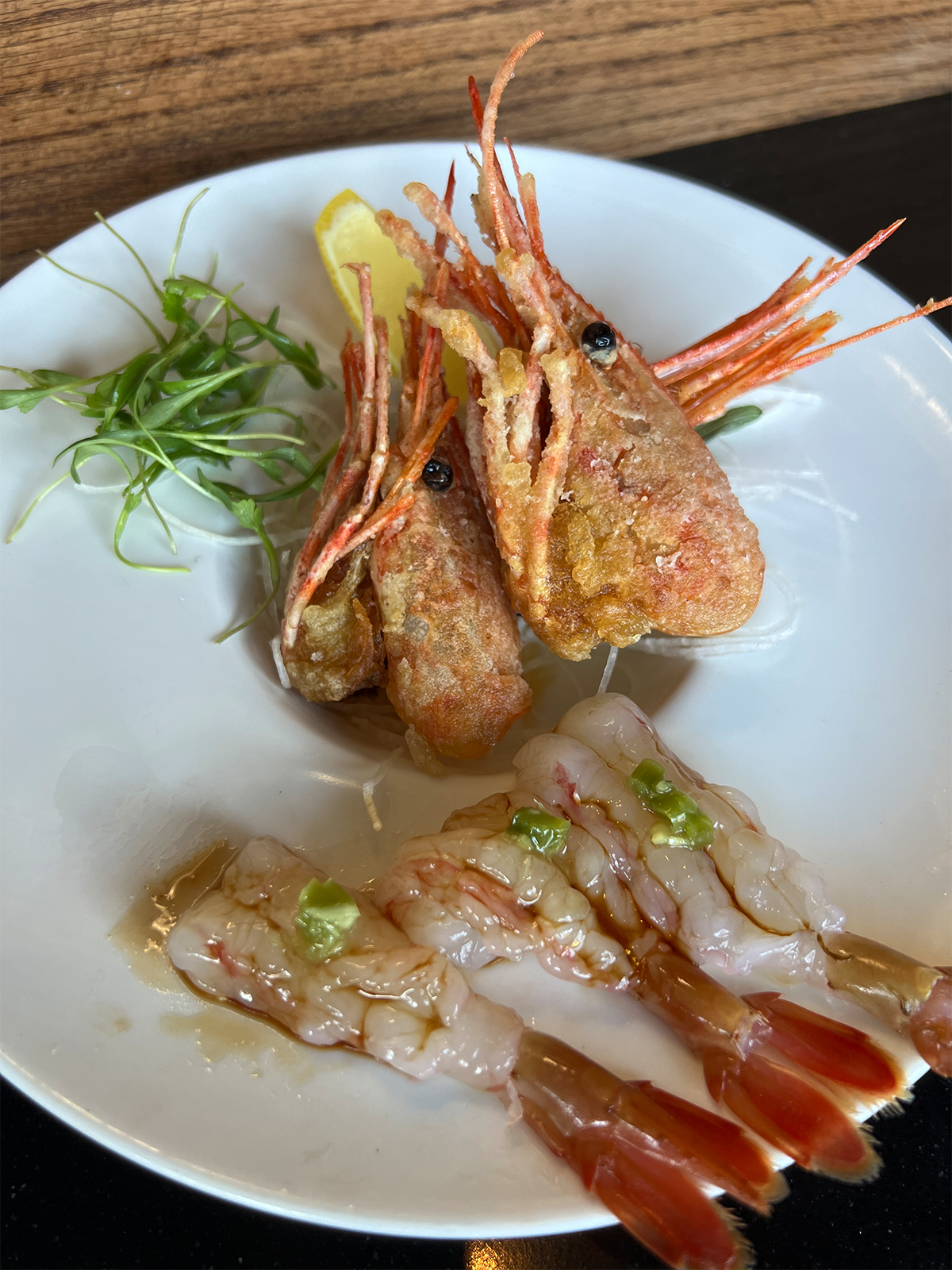 The menu is diverse enough to also meet the needs of non-sushi eaters. Although not pictured, this restaurant also specializes in yakitori, also known as kashiyaki. Yakitori options included various chicken parts, beef, pork belly, tiger shrimp, sea bass, and kurobuta sausage. There are other appetizer options as well.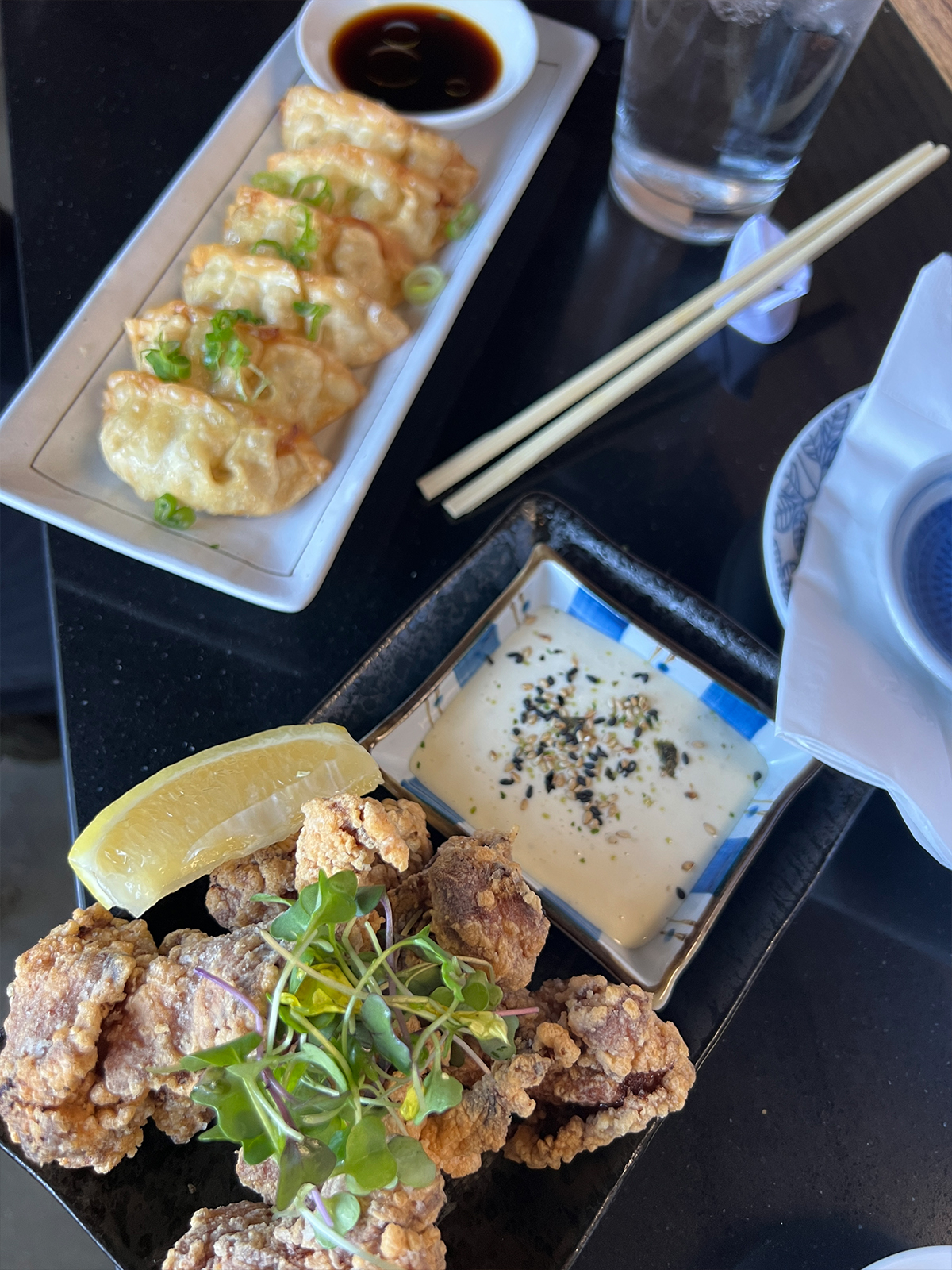 Izakaya Tora
8908 Santa Monica Blvd
West Hollywood, CA 90069