Homemade Summer Charcuterie Guide with Feed
[ad] Summer is here, and making a charcuterie board at home can be easy and doesn't have to be expensive. Charcuterie has been popular for centuries. We started on the charcuterie hype when we were young with Lunchables. Although ordering a prepped charcuterie board saves time, you can control the ingredients at home.
One of the times I've prepped a charcuterie board in 15 minutes was at my friend's yacht party. This time, I prepared a perfect summer daytime snack for Mario and myself, thanks to Feed! Feed is a local grocery delivery service with many artisanal products. You can pick groceries to order, look at popular items, schedule for delivery, and share within their social feed.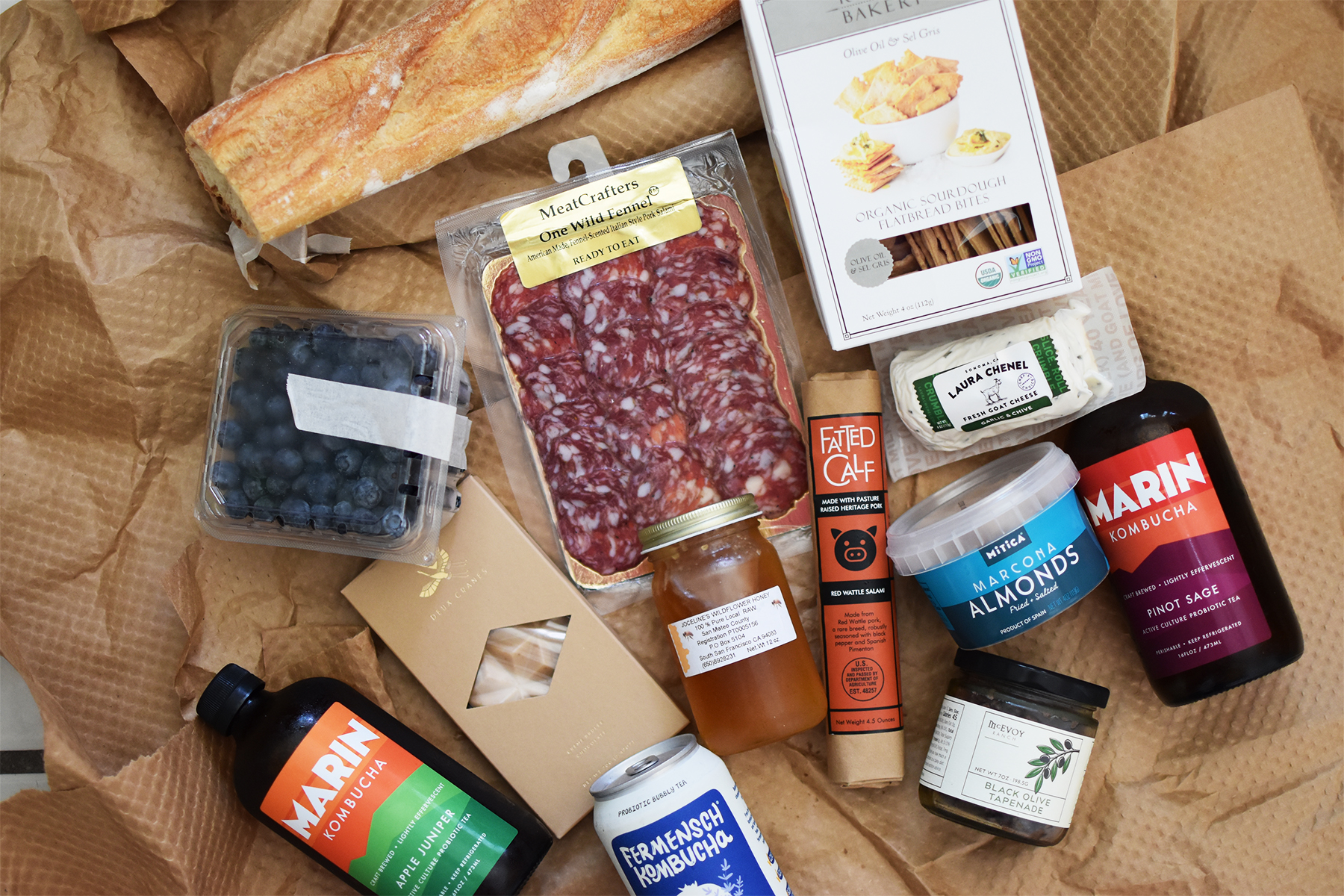 plan your grocery delivery with feed
Feed reached out for a collaboration, so I'll share my experience so you can decide whether to give it a try!
Order from the App: Whether you're on a desktop web browser or using the mobile app, you can browse through grocery selections from Feed, whether you're trying to make a simple salad, sandwich, or typical recipes you'd make from the supermarket.
Delivery: Delivery is free after meeting a threshold. Feed is not like the other food delivery apps where you have to provide a tip. Your food is packaged with appropriate insulation and a block of dry ice.
Plan Ahead & Schedule: You must be strategic and plan ahead because the delivery dates vary between locations. I ordered on July 10 and received my order on July 19. However, they packed my order on the morning of July 19th. It is possible to receive your order a lot sooner, depending on the stock.
In Stock, Out of Stock: The stock may vary since the app focuses on artisanal products. There may be rare occasions when your item cannot be fulfilled until they restock the product. The staff is pretty good at communicating with you for the next steps, whether you can wait, receive a refund, or potentially ask for alternatives. Be flexible.
Pricing: Pricing is really fair. I typically shop at Whole Foods, and same-branded items cost roughly the same.
Otherwise, I had an amazing experience with Feed. I had a great time browsing through their selection from home and receiving groceries without making an effort to go to the market. I would definitely order from Feed again. They promote the social feed by giving you a $1 credit per review you provide.
If you're interested, use code "COLDBREWVIBES20" at Feed App for $20 off your first order of $50 or more.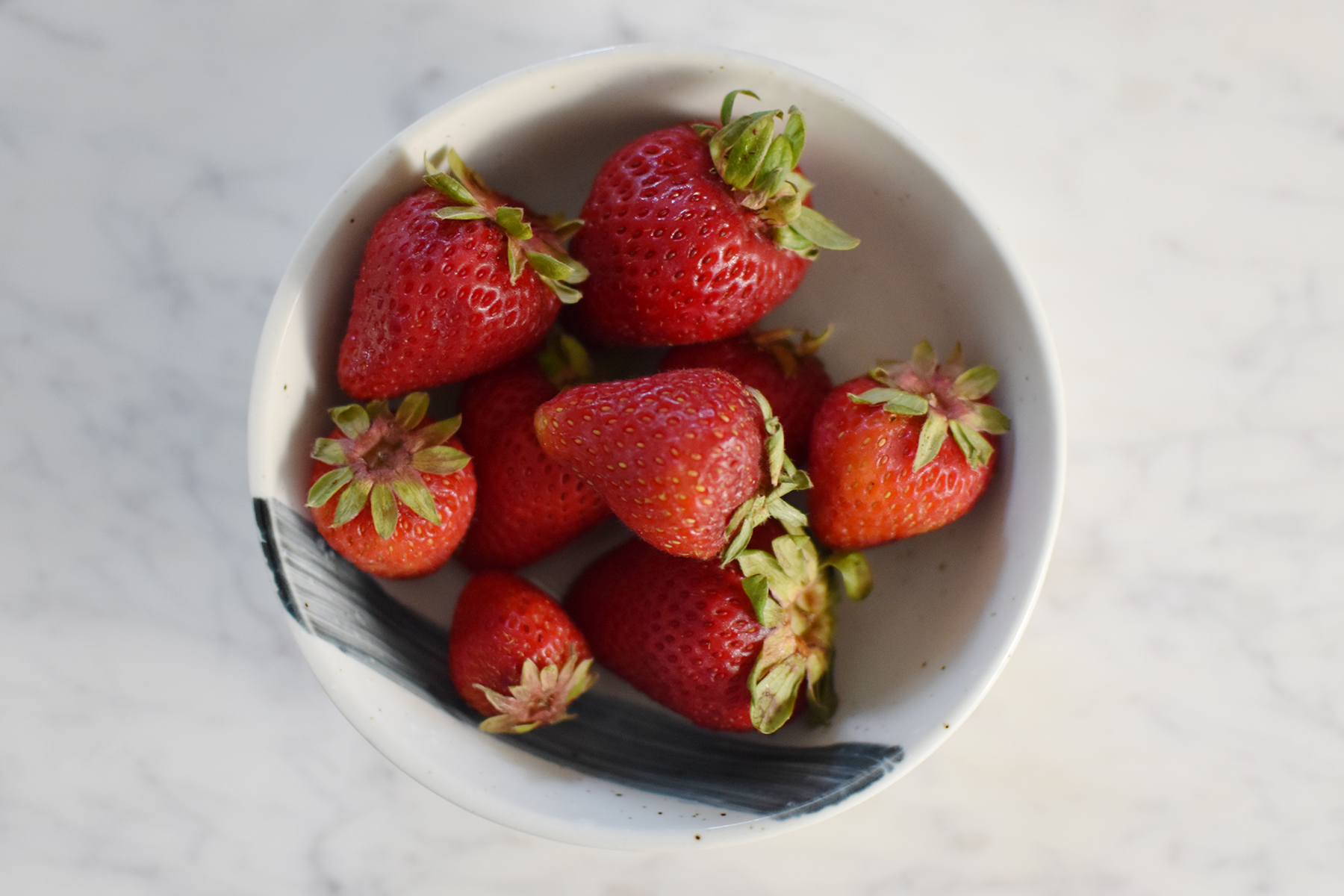 summer refreshment
Strawberry season is in! There are many ways to enjoy strawberries, but my favorite is to make sparkling strawberry soda. How refreshing! The biggest pro is that you don't need to add any sweeteners, as you rely on the strawberries' natural sweetness.
Ingredients
Strawberries
Sparkling water
Ice
Steps
Remove the stem from the strawberries
Put the strawberries in the blender
Fill an empty cup with some ice
Add sparkling water and blended strawberries (you can ratio this however you want – I prefer 2/3 sparkling water and 1/3 blended strawberries)
Mix, then enjoy!
simple charcuterie
When it comes to a charcuterie board, you are in control of the spread and can be as creative as you want. This is what I did for mine:
Dip: Goat Cheese + Honey + Olive + Blueberry
Toasted Baguette Bread + Flatbread Bites
Salami
Creme Brulee Chocolate
Marcona Almonds
Blueberries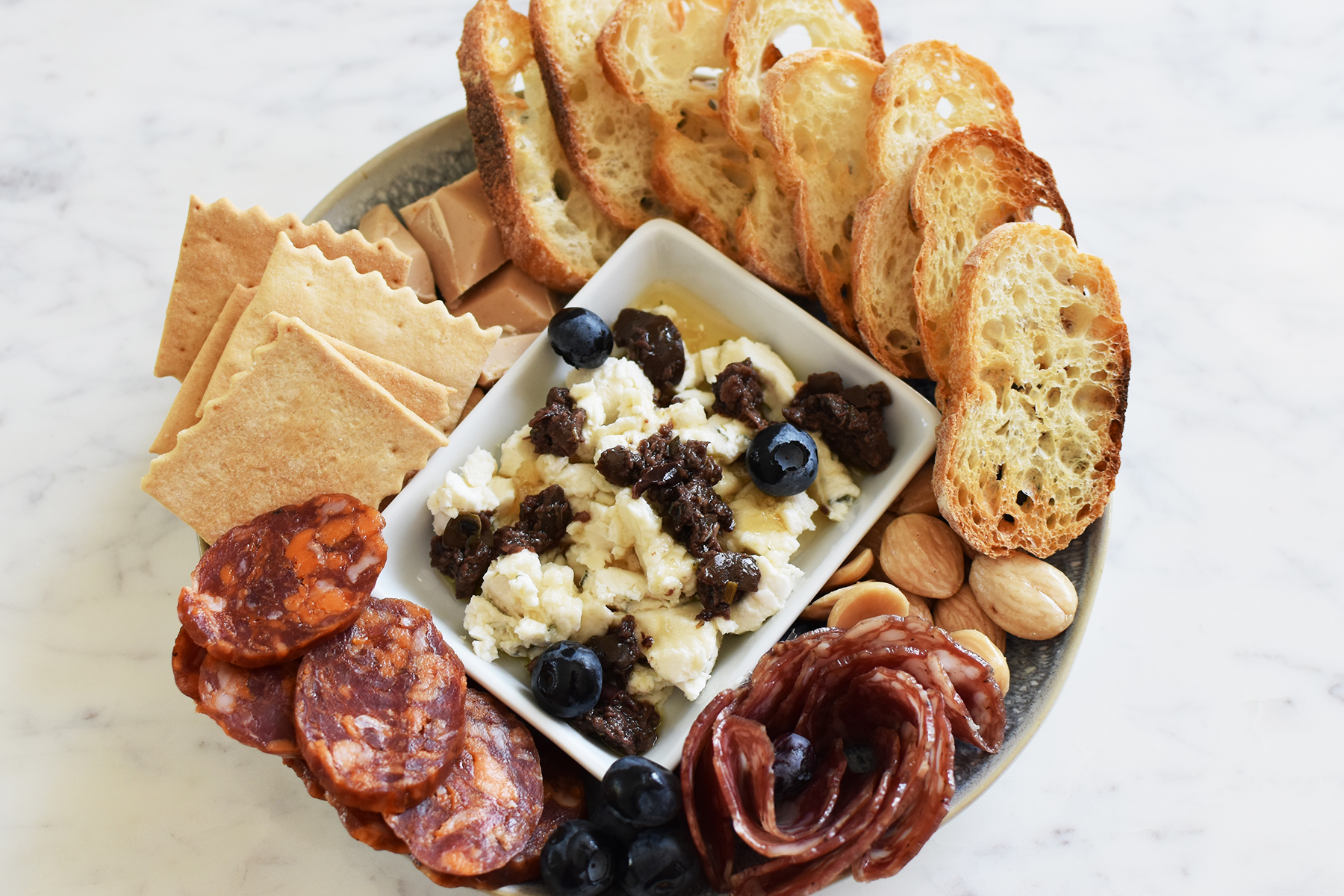 There are many ways to fold the salami or present the dish. If they're foldable, you can make a cute rose. For the thicker slices, I tend to line them up if there is real estate. This was a fun afternoon snack. Mario really liked the combination!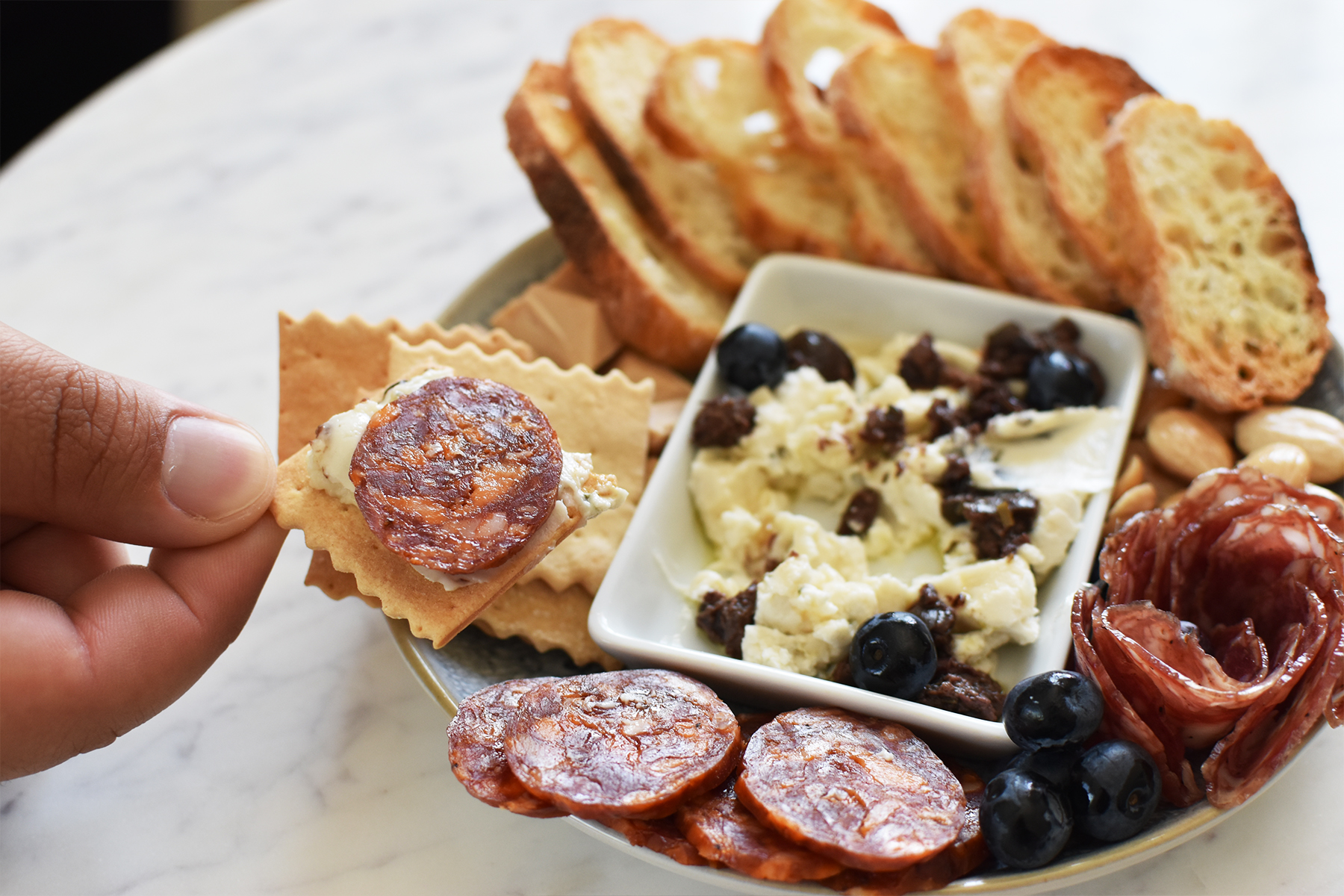 refreshments
If going the extra mile with making your own drinks doesn't work, Feed is great for keeping your drinks chilled during delivery. I haven't seen Marin in stores before, so this is a great way to try new brands and flavors!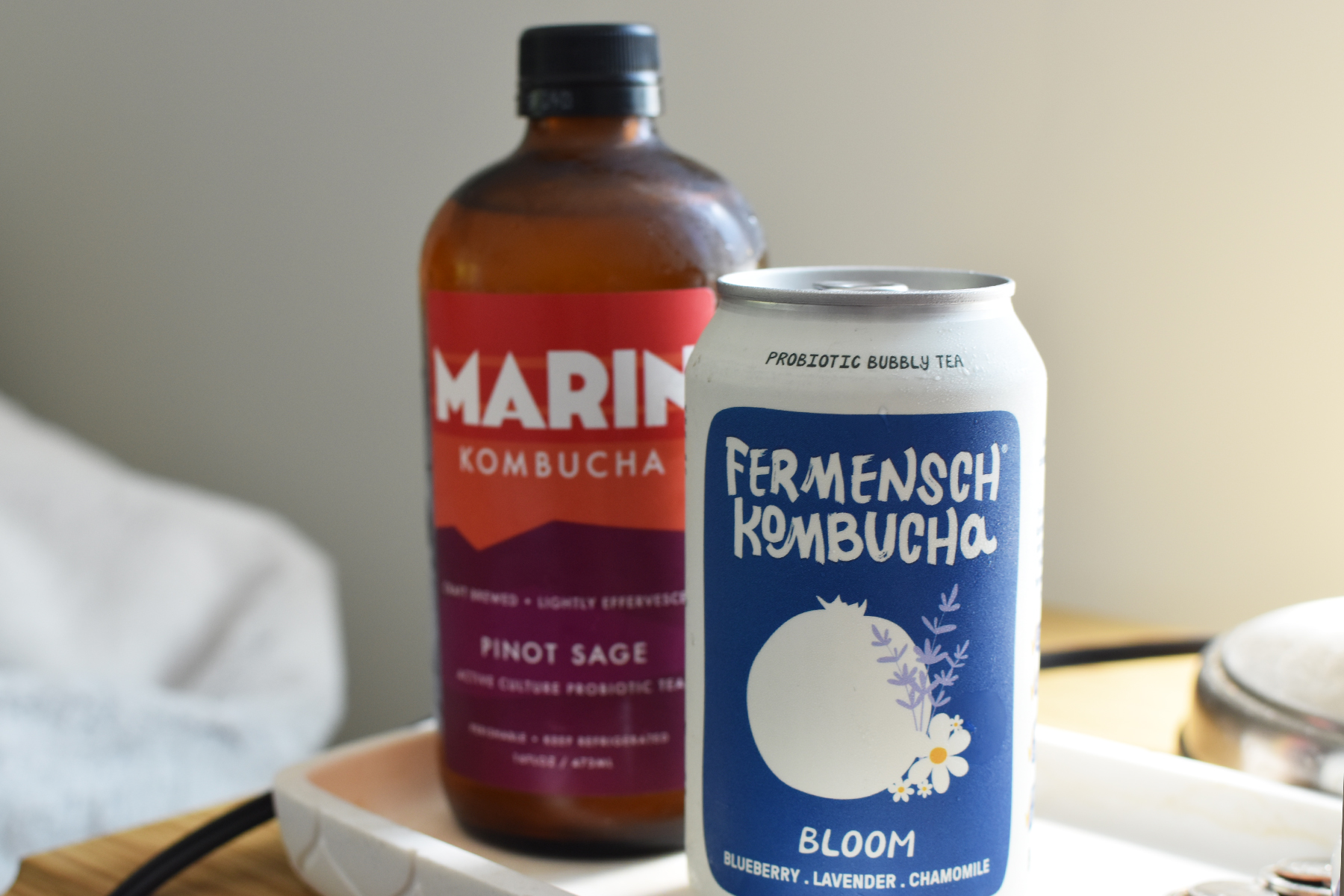 This post is sponsored by Feed App. As part of this collaboration, I have been compensated for creating and sharing this content with you. However, I want to assure you that the opinions expressed in this post are entirely my own.