Viva Las Vegas
Last month, Mario and I spent a few days in Las Vegas, Nevada. This trip was a great mental break from everyday life. I felt like I was a bit more present during my journey this time around. I shot some content but didn't want to make it the main focus. Big plus was I finally got to spend my birthday out of town!
the cosmopolitan suite
We booked a suite at The Cosmopolitan through Chase Ultimate Rewards travel (without spending points). This was great because while there was a glitch in the booking system, our concierge took care of everything and waived any other fees. Out of all hotels I've been to in Las Vegas, this is probably my favorite next to The Palazzo. The living area and bed had a separator, and we even have access to our private patio outside. We had the fountain view of the Las Vegas strip! Mario and I bought a couple of slices of pizza from Secret Pizza and took it up to hang out on the patio at 2am. The craziest part about Las Vegas heat is that even at 2am, it's still 90F outside.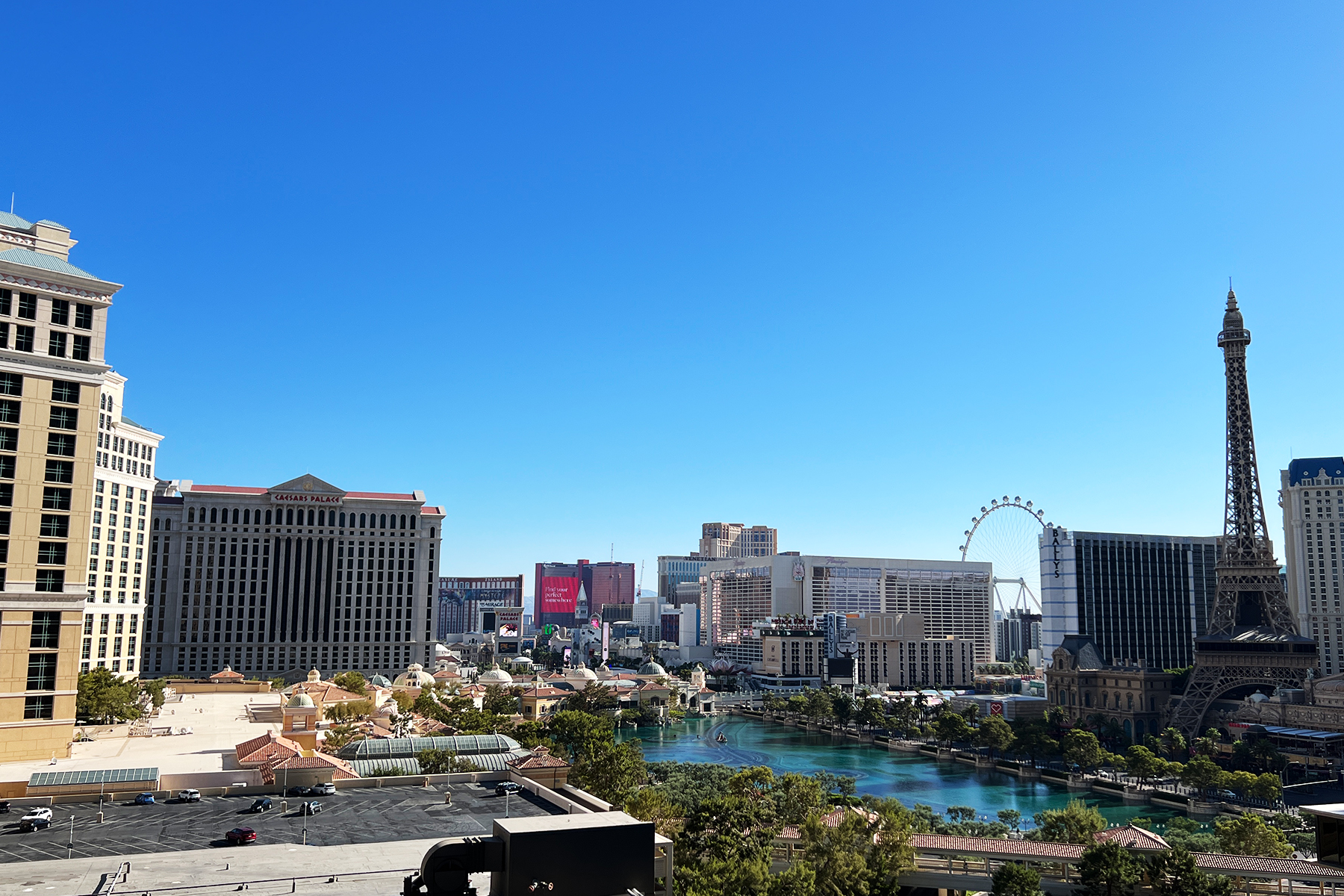 things to do in las vegas
Day/Night Club: Clubbing in Las Vegas is so fun! There are dozens of clubs to choose from whether you're into EDM or hip-hop. We went to AYU Dayclub in Resorts World to see Tiesto. I was so happy having a day club experience with my boo.
Lounge Experience: Mario and I were at the CliQue Cocktail Lounge in The Cosmopolitan. The DJ was playing hip-hop music and I was living for it. Definitely beats being at the club – you get more space and cocktail ordering is a lot faster. I felt like I was living when the DJ played Plain Jane, even though I sounded like I need to sleep.
Shop: Las Vegas has 7 Louis Vuitton stores within 2 miles along the strip. I've walked around all of the stores along the strip on prior trips, so I skipped it this time around. That also helped me avoid any possibilities of convincing myself to buy a twilly for my new Louis Vuitton bag.
Top Golf: I recently bought my own set of golf clubs and have a membership at a golf course. Mario and I went to Top Golf and it was easier this time around! The only issue I had was using loaner clubs – definitely feels different than my TaylorMade. Otherwise, the staff was amazing and even brought out dessert for my birthday!
roll the dice
Gambling was a huge factor on this trip. I played roulette as usual and went for the actual numbers instead of betting on a 50/50 red/black spin. Mario taught me how to play craps and that is fun with a large group. It's always you against the house, and you better hope the roller has a good hand. Gambling is all for fun and always expect to lose money – that way, it doesn't hurt. The higher-end hotels require a higher minimum bet, so we ended up being in New York New York during one of the evenings. I won $300 over a hard 8 (10x payout).
resorts world
We migrated to The Conrad in Resorts World for the rest of the week. This hotel barely opened a year ago and is heavily influenced by Asian aesthetics. Resorts World is located on the northern part of the strip, past the Encore and south of Circus Circus. Resorts World is split into three hotels: The Hilton, Conrad, and Crockfords. Their gym is amazing – I've never seen a squat rack in a hotel before. Of course, Mario and I worked out together during the morning.
eat good, feel good
Herbs and Rye: Outside of the strip, there is a restaurant that serves steak at 50% off during happy hour. We went at 1am and ordered a delicious steak (mostly for Mario). I just wanted to accompany him.
Momofuku: I was always curious about Momofuku in The Cosmopolitan. They are a bit high-end with their selections. The one thing that I really liked and still think about is their shrimp buns. The bun is very fluffy and warm. Add that with very crispy shrimp – you have the perfect combination. Their pork belly buns didn't give me the same effect.
Secret Pizza: On the third floor of The Cosmopolitan, there is a literal hole in the wall where people especially go after going to Marquee Nightclub. Their pizza is delicious and hits differently than standard pizzerias.
I'm planning to post more of the food within Resorts World in a future post. Otherwise, I had an amazing time in Las Vegas. I feel like my age is catching up to me where I just want to relax. Windowshopping is slowly getting out of my system.
See you soon, Vegas.