Lululemon City Adventurer Belt Bag
The Lululemon City Adventurer Belt Bag is stylish, spacious, and low-key for everyday use and traveling. You can style this as a crossbody or a fanny pack around the waist. I thought fanny packs went out of style, but they're back! Just like high-rise pants.
the basic features
The Lululemon City Adventurer Belt Bag has a volume of 2.5L, featuring four zipped compartments (one in the back, one in the front, the main, and one inside the main). There are also two meshes inside to secure smaller items. The strap is adjustable, and even though the buckle looks like a safety concern, you can secure it because there are holes on each side.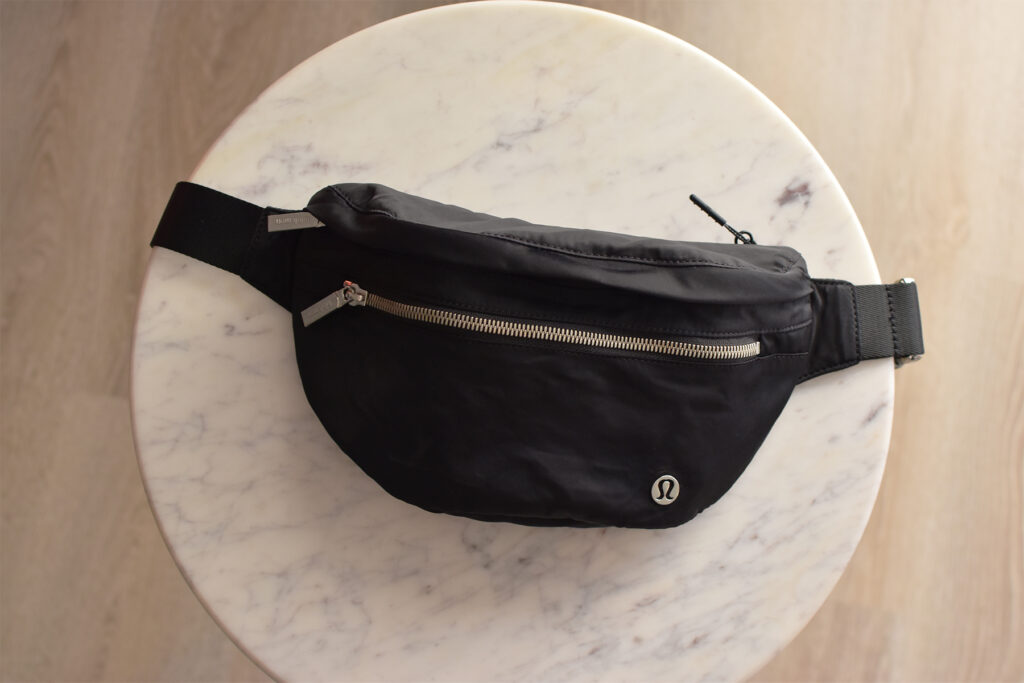 There is plenty of room to store many belongings. When I took this bag to Italy, I could fit my passport, phone, external battery charger, makeup brush, foundation, wallet, hand sanitizer packets, and a small snack. It's great from a utility perspective.
I love this belt bag because it reminds me of the Louis Vuitton Bumbag. The Lululemon City Adventurer Belt Bag measures at 11″ x 3″ x 6.7″. The Louis Vuitton Bumbag measures at 17.3″ x 3.5″ x 5.9″. I think the Lululemon version is better sized, as it doesn't look like it's taking over your body.
There are many color options when it comes to the City Adventurer Belt Bag. You can choose between Black, White Opal, Twilight Rose, Camo, and Trench. I am a big fan of black, white opal, and twilight rose! I thought about buying the twilight rose version at one point… On top of the black. Lululemon is killing it with these colors!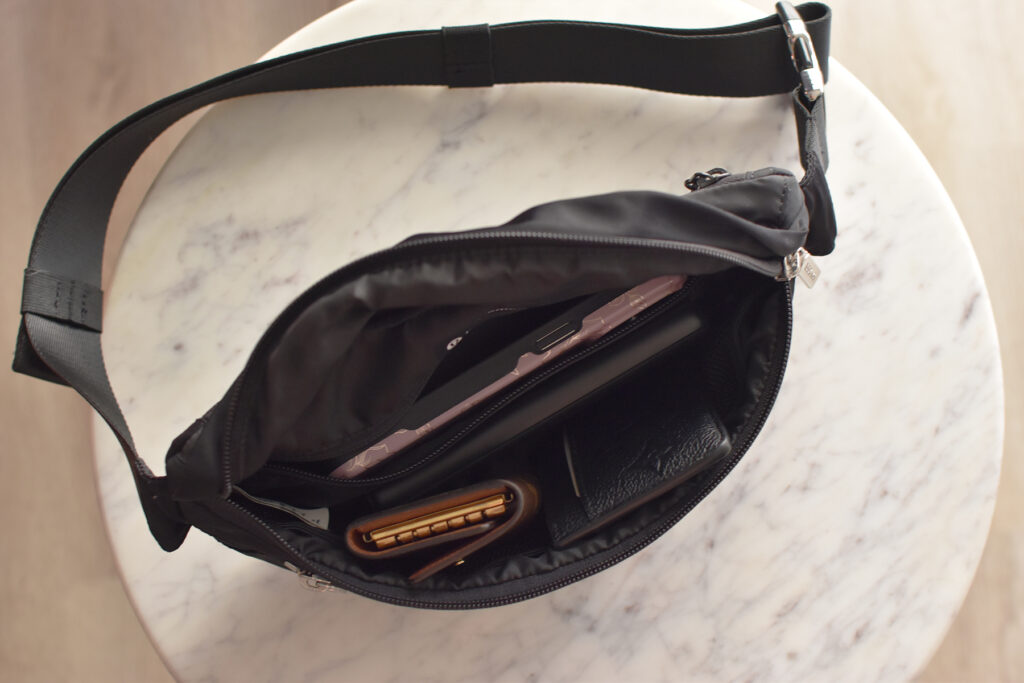 The City Adventurer Belt Bag is a bit bigger than the Lululemon Everywhere Belt Bag. The City Adventurer has a volume of 2.5L and the Everywhere has a volume of 1L. The Everywhere Belt Bag measures at 7.5″ x 2″ x 5″. When it comes to everyday usage, I found the City Adventurer being more comfortable (even though the straps are literally the same??).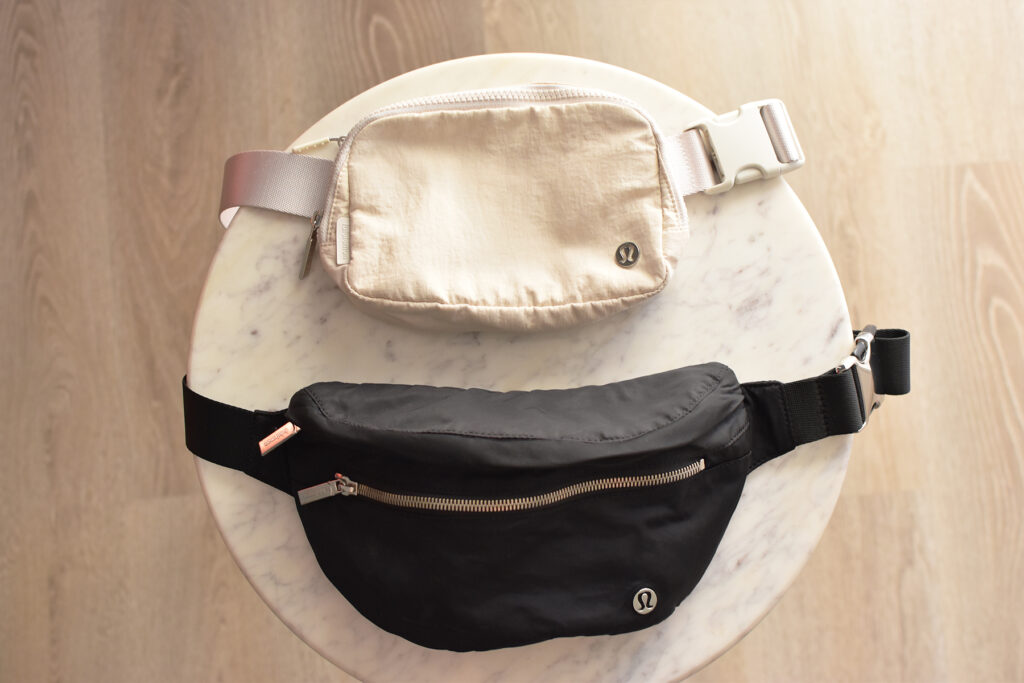 Otherwise, I am a huge fan of the City Adventurer Belt Bag. This was my go-to bag when I went to Italy, especially when I just wanted to stay low key but still have a cute bag. This has been my alternative bag when I am running errands, going to Barry's/SoulCycle, and very casual outings.