Louis Vuitton Twist Chain Pouch
The Louis Vuitton Twist Chain Pouch is the perfect "wallet on chain" for many occasions. You can store many cards, cash, and other small necessities within this pouch. It features a high-quality chain attached (sewn in) to the pouch. I purchased this bag three years ago and have taken it everywhere, from the grocery store to the club to work and other outings. This is one of my favorite bags.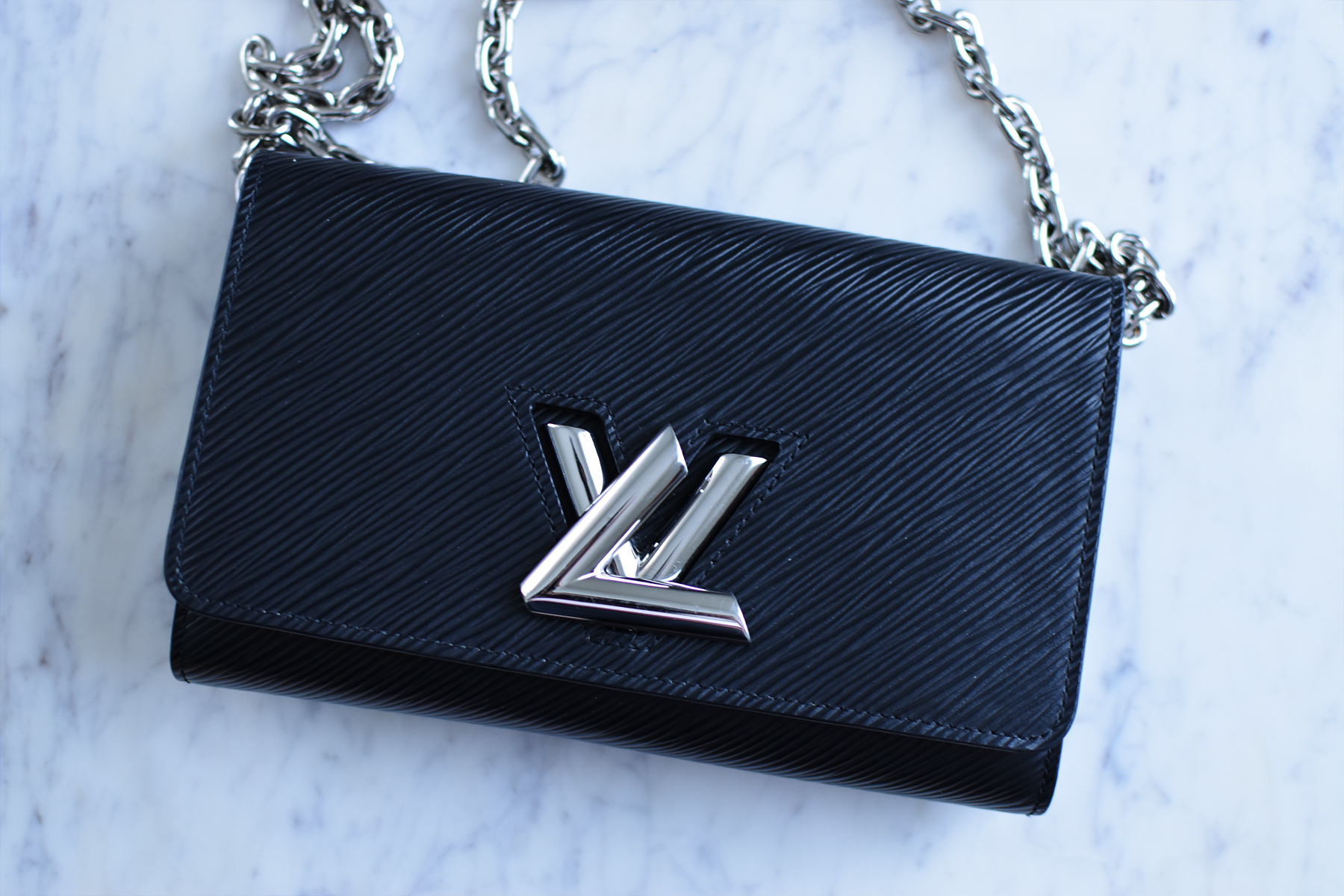 the twist chain pouch
This Louis Vuitton bag is called the twist chain pouch because it's a pouch, has a chain, and to open and close the bag, you'll need to twist the LV. The only major issue I had with the pouch was the LV twist breaking and not locking in place. This is likely due to a human error (someone else was handling my bag), but Louis Vuitton was gracious in offering a complimentary repair.
This bag is no longer being sold in the Louis Vuitton stores, but you can opt for the pre-loved version or purchase the Twist Belt Chain Pouch, which is a larger version with a detachable chain and has a belt loop option.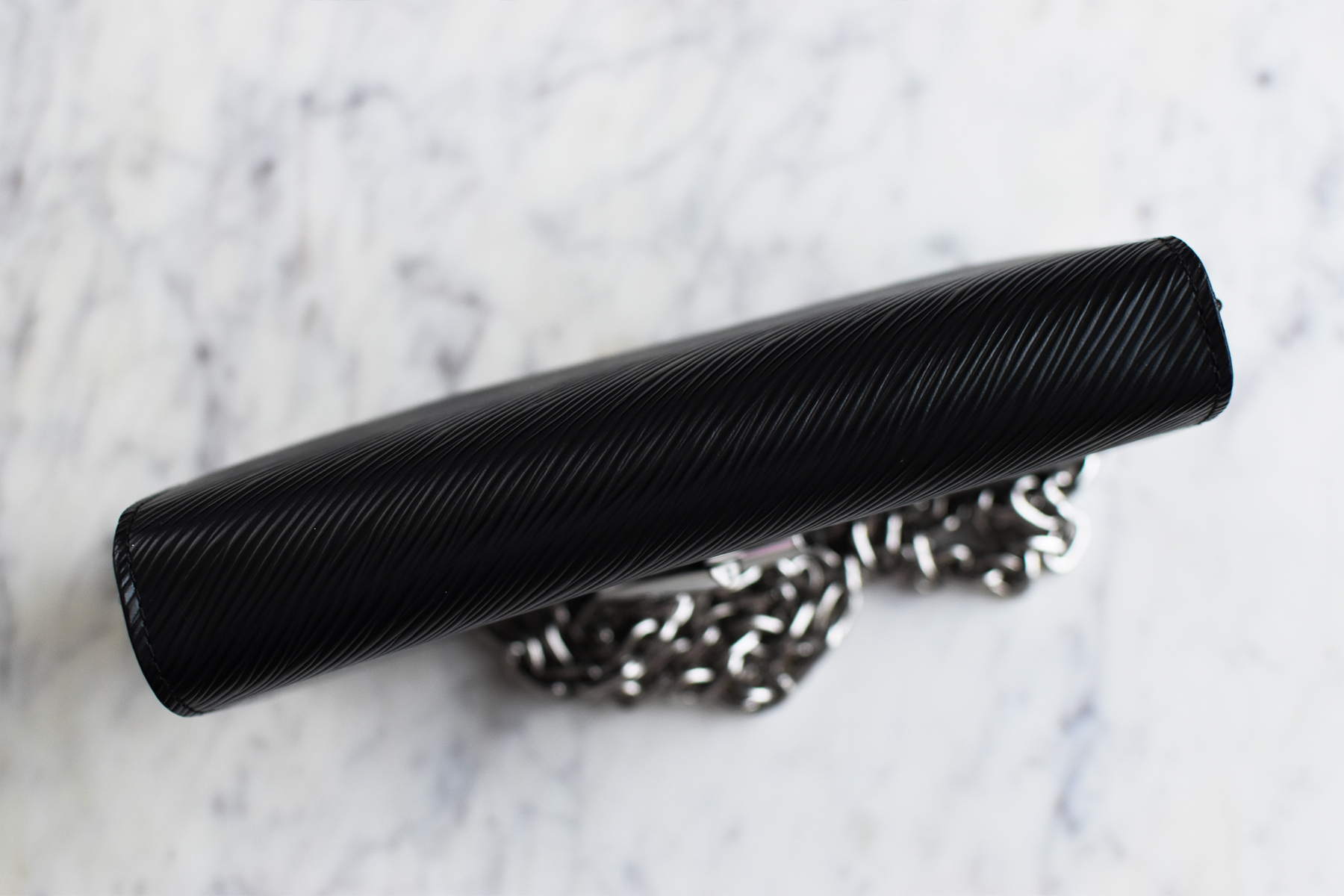 The Twist Chain Pouch features epi-grained cowhide leather on the outside and grained cowhide leather on the inside. This is perfect because it looks gorgeous while serving a durable purpose.
Since I am switching bags often, it is easier for me to include my Louis Vuitton Card Holder, which has a couple of cards and cash. My biggest concern before purchasing this pouch was how my Louis Vuitton Key Holder would fit. I usually keep the car key outside of the wallet, as seen below, and I'm good to go! The pouch can also hold lipstick and other small things, like an AirTag.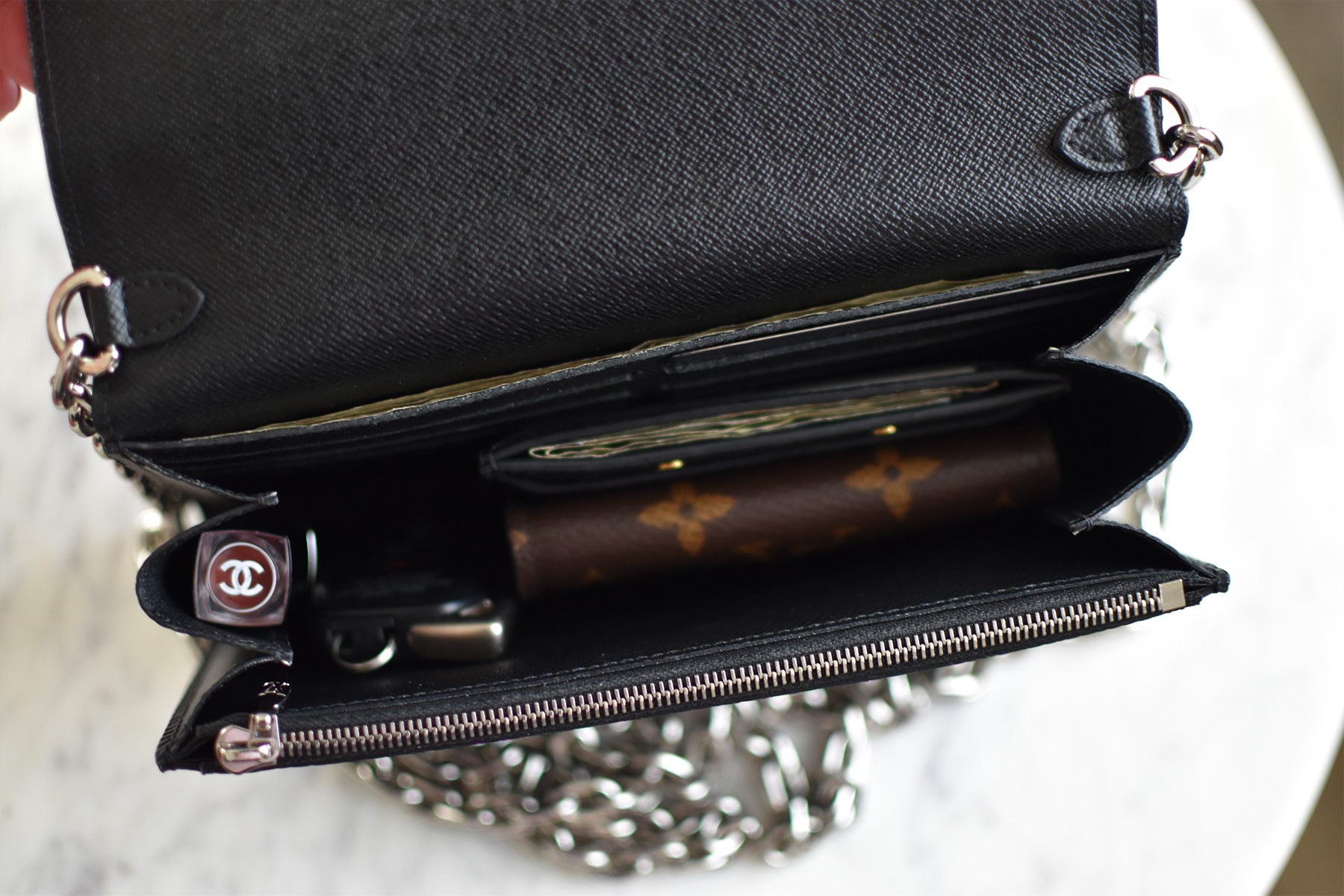 The biggest concern is protecting the "LV" hardware in front. That can easily be scratched during everyday use. People usually buy the hardware protector, which is literally a sticker.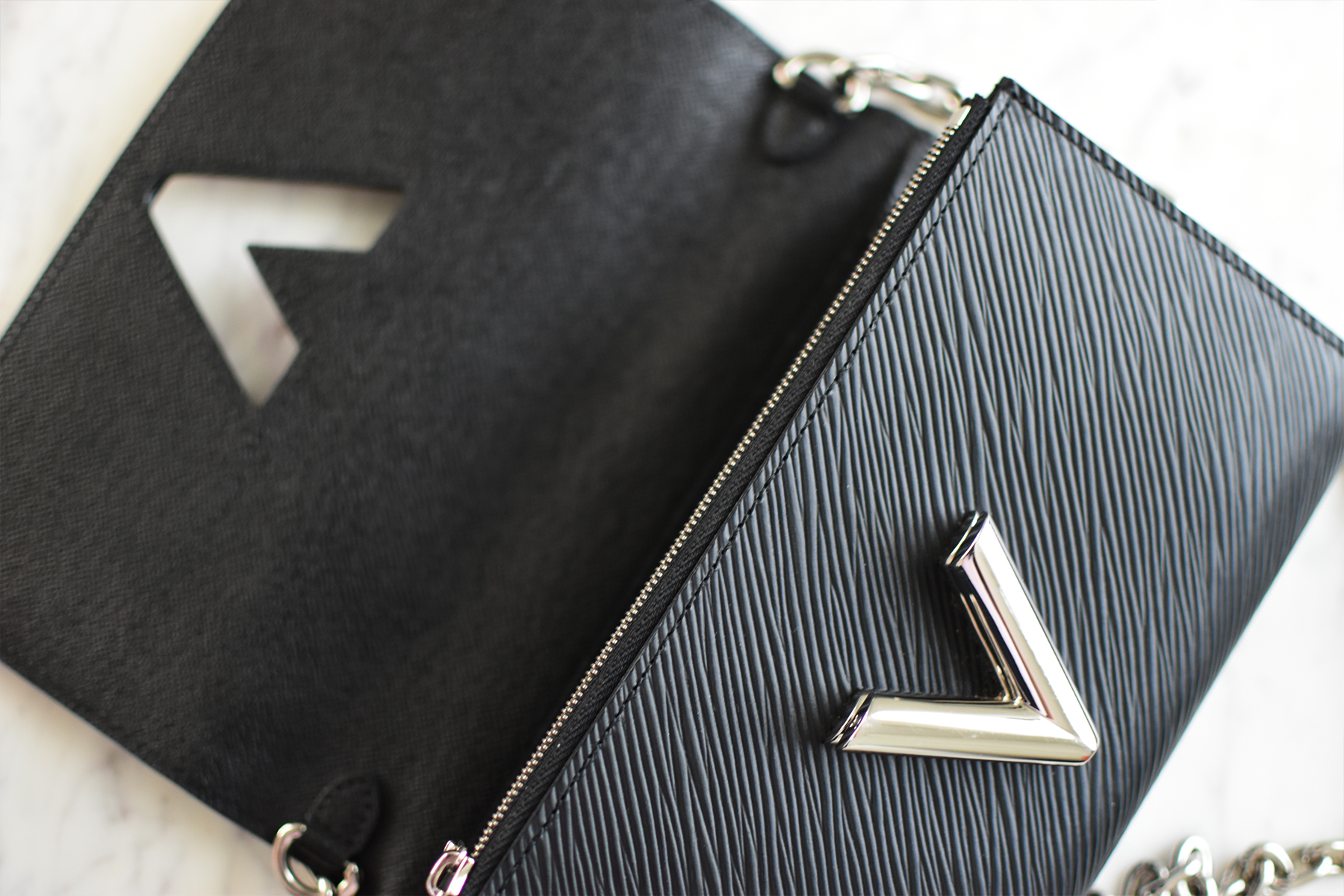 The Louis Vuitton Twist Chain Pouch can be sported as-is, or you can twist the chain to make it a shoulder clutch! This pouch can also easily hold the iPhone 15 Pro Max, given that you're not trying to stuff other things in as well.
While looking for my first wallet on chain, I considered the Felicie Pochette, but I felt the button closure was too basic. Another great and stylish alternative would be the Vavin Chain Wallet. This was my first step up the canvas finish, and haven't looked back!