Horse Racing Experience at the Santa Anita Park
My whole life has been spent in Los Angeles, and I had never been to a horse racing event until a couple of weeks ago at Santa Anita Park. I've done horseback riding before, but seeing them race on a track is a whole experience. There is an entire community that makes these exhibitions happen. I'm happy to be able to witness the fine beauty behind horse racing.
Santa Anita Park hosted SoulCycle Pasadena, which felt like a very VIP experience as I pulled up to valet parking and saw the SoulCycle welcome sign. It was really cool seeing a race dedicated and printed "Soul Cycle Pasadena Spinning to the Races". I appreciated that Jodi and Diego worked to make this get-together happen! I'm a bigger fan of being able to meet fellow riders outside of class.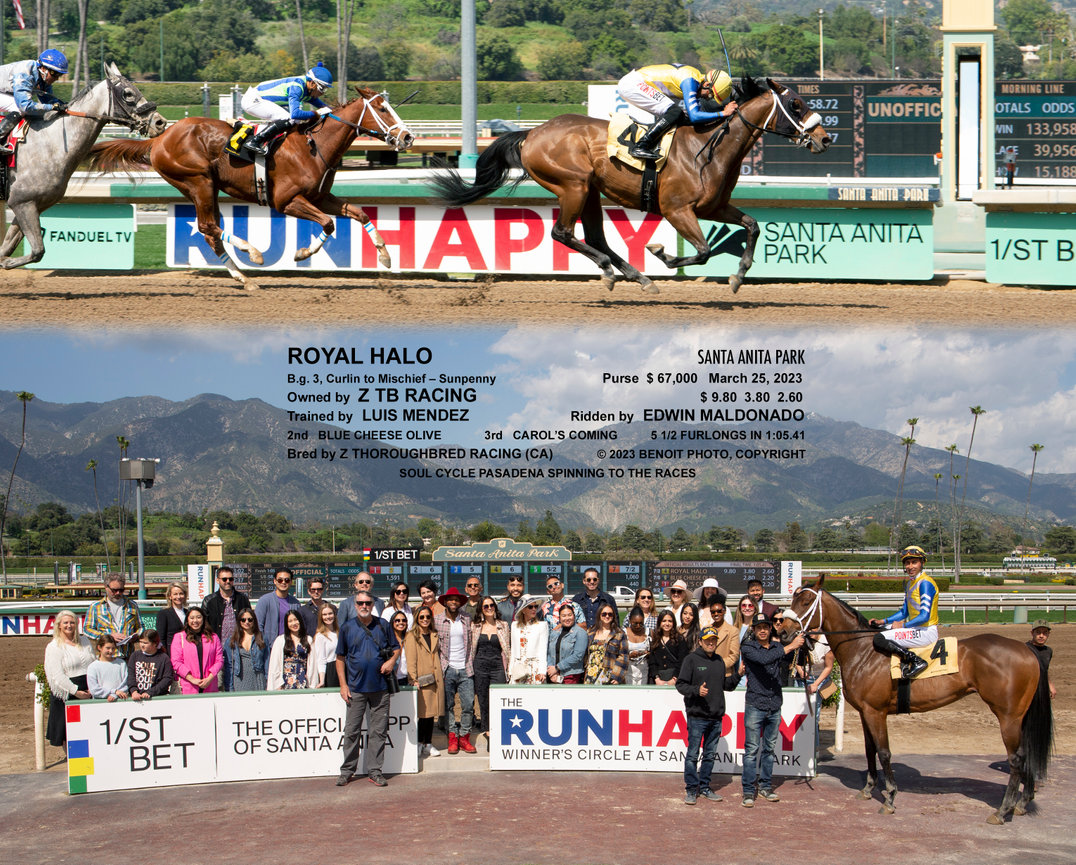 navigating through the event
This was my first time, so there was a learning curve. Here is what I learned so you can have an easier experience:
Parking: You can either pay to park yourself or do valet.
Safety: For your safety, there are metal detectors and bag checks, similar to Disneyland.
Food & Drinks: There are many bar stations throughout the venue that are reasonably priced. If you're hungry, there is quite a selection, whether you're craving a salad, sandwich, chicken tenders, dessert, etc. You have to scan the QR code and order through your mobile phone. They'll bring out the bags and call your name in the general vicinity unless you opt to pick up the order.
Betting: Betting is different than Vegas, where you're betting against the house. Here, you're betting against other guests. The payout can be really good. I won $50 from a $10 bet! Like all sports, there are stats pros love to use and base their predictions on. Gamble responsibly.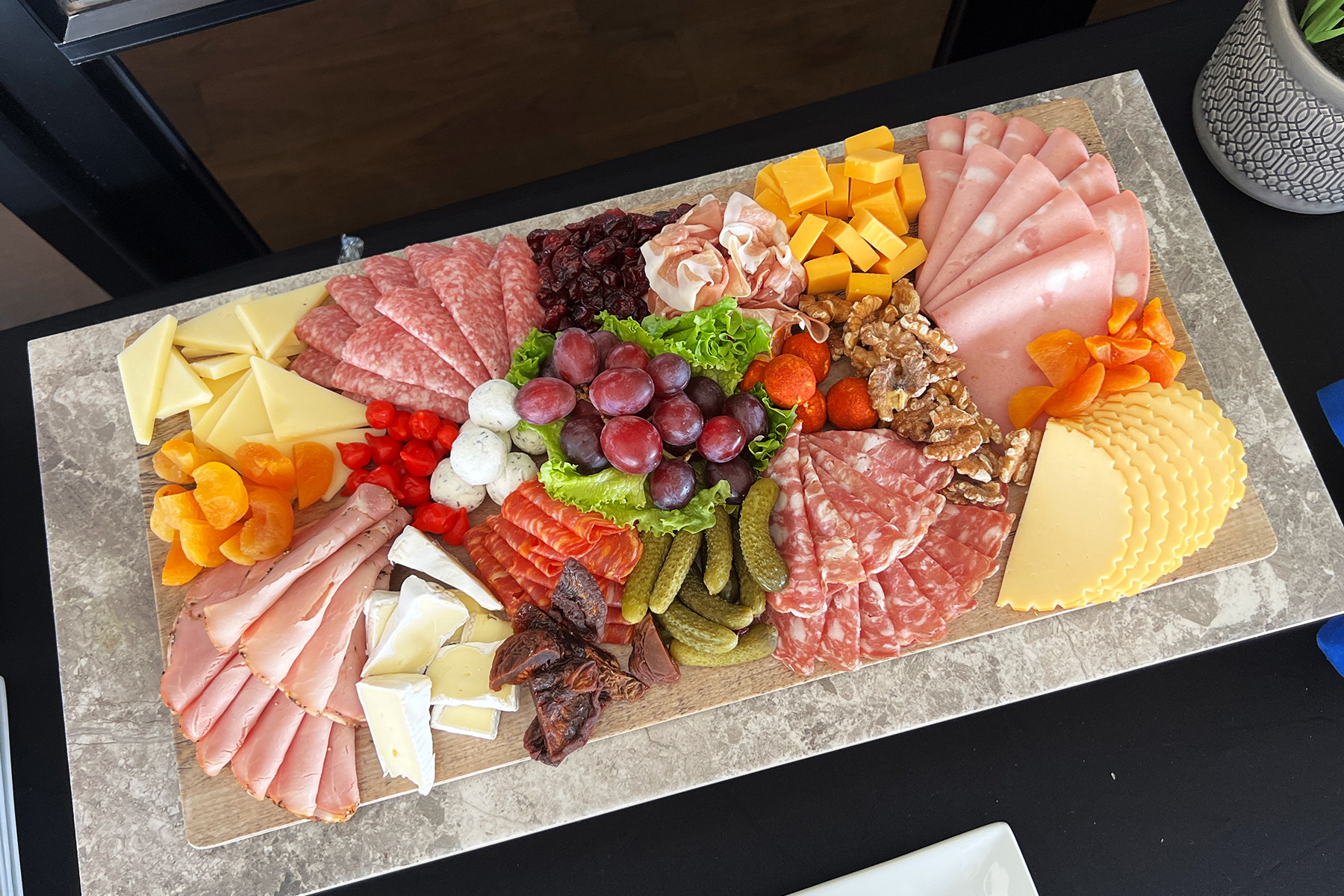 the derby outfit
People go all out with Derby outfits! Do you dress to the hat, or do you pick a hat to the dress?
The irony is that I found a cute derby hat with feathers, so I bought an outfit to match it… Only to forget the derby hat at home. It has been pretty cold in LA recently, so I needed a cover. I didn't want to wear a cardigan or bust out the Louis Vuitton shawl. My Lululemon wrap did the job. I also paired the outfit with my Tiffany's earrings and necklace, David Yurman ring, Hermes belt, and Louis Vuitton Bella Mahina. It might seem excessive, but when else do I get to go out like this?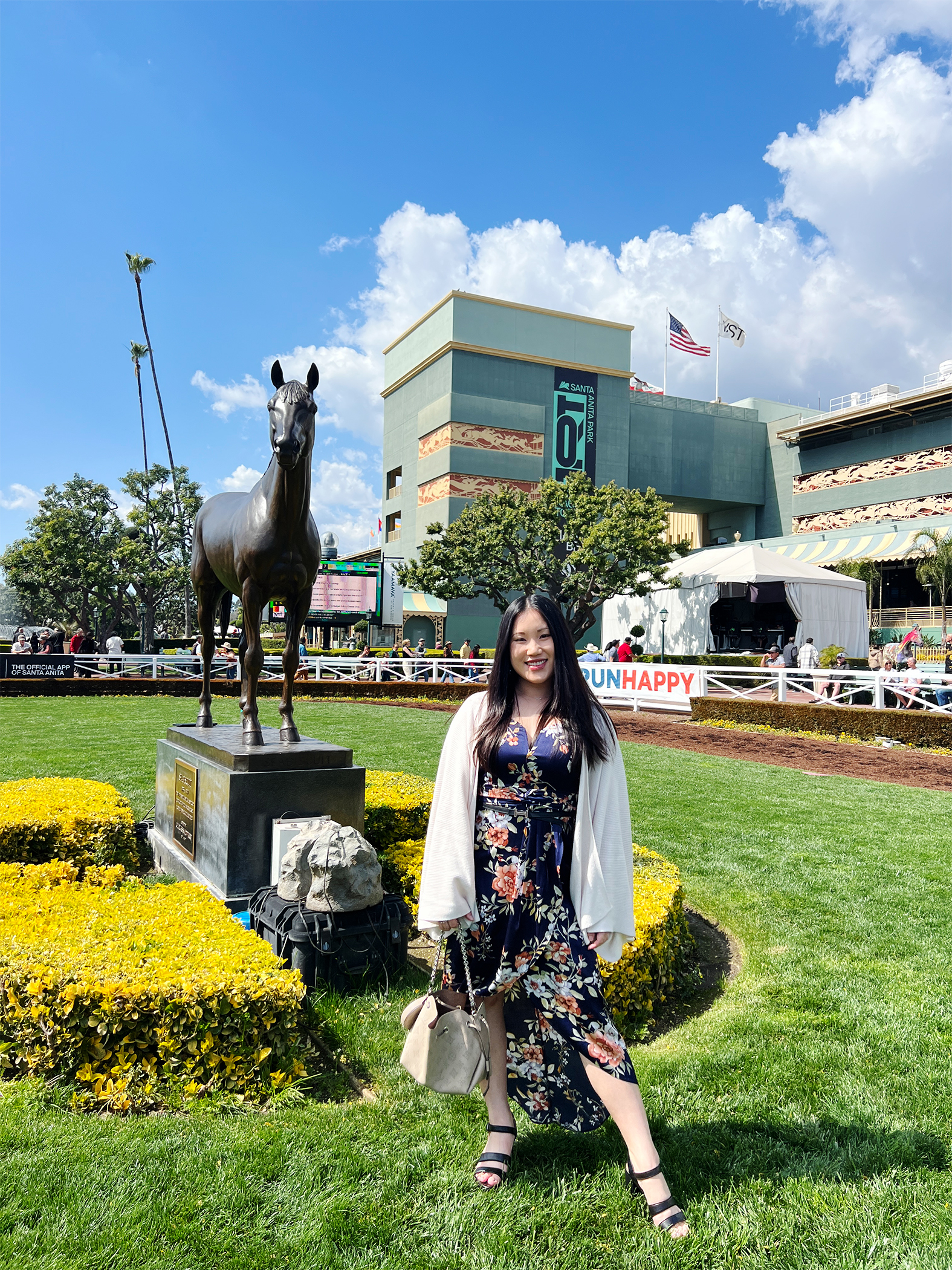 Overall, I had a great time at the race track! The track is built so you can enjoy horse racing with a gorgeous view of the San Gabriel Mountains. You'll get the hang of the different races happening throughout the day. There are different starting points for the races, so keep an eye out!
Through our event, we got to tour the greens in the front to greet the horses and walk down to the winner's box for a picture.
I highly recommend everyone to go to a horse race at least once in their lifetime. We have so many gems out here in the greater Los Angeles County.