LA Foodie Guide to KAVIAR Pasadena
KAVIAR in Pasadena is a work of art that is infused with Japanese cuisine. You don't go here to eat all that you can. You go here to enjoy quality food and an intimate ambiance. This is a candlelight experience.
Mario and I originally intended to go to another restaurant across the street for dinner but had a change of plans when that involved a one-hour wait. I've wanted to go to Kaviar Pasadena for the longest time, and I'm happy we finally did!
the menu
The menu is quite simple. This is not a typical Japanese restaurant with 10 pages. You get 2 pages; one with the appetizers/dishes, and the other with sushi/rolls. When it comes to restaurants, I hate ordering appetizers knowing I can make them better at home. I'm always skipping edamame and gyoza whenever I can.
When you order the nigiri here, it is crafted where you're not eating a slice of fish and rice alone. The seabream will have a hint of lime and salt. The albacore will have a hint of garlic ponzu and scallion.
seasonal oysters
I'm not going to lie, going to New Orleans 4 years ago ruined my appetite for oysters for years. I'm finally creeping back to being okay with eating oysters again. Mario wanted to share a set of Kumamoto oysters, which is my favorite! It's small and sweet. I love the dry ice presentation! What an art!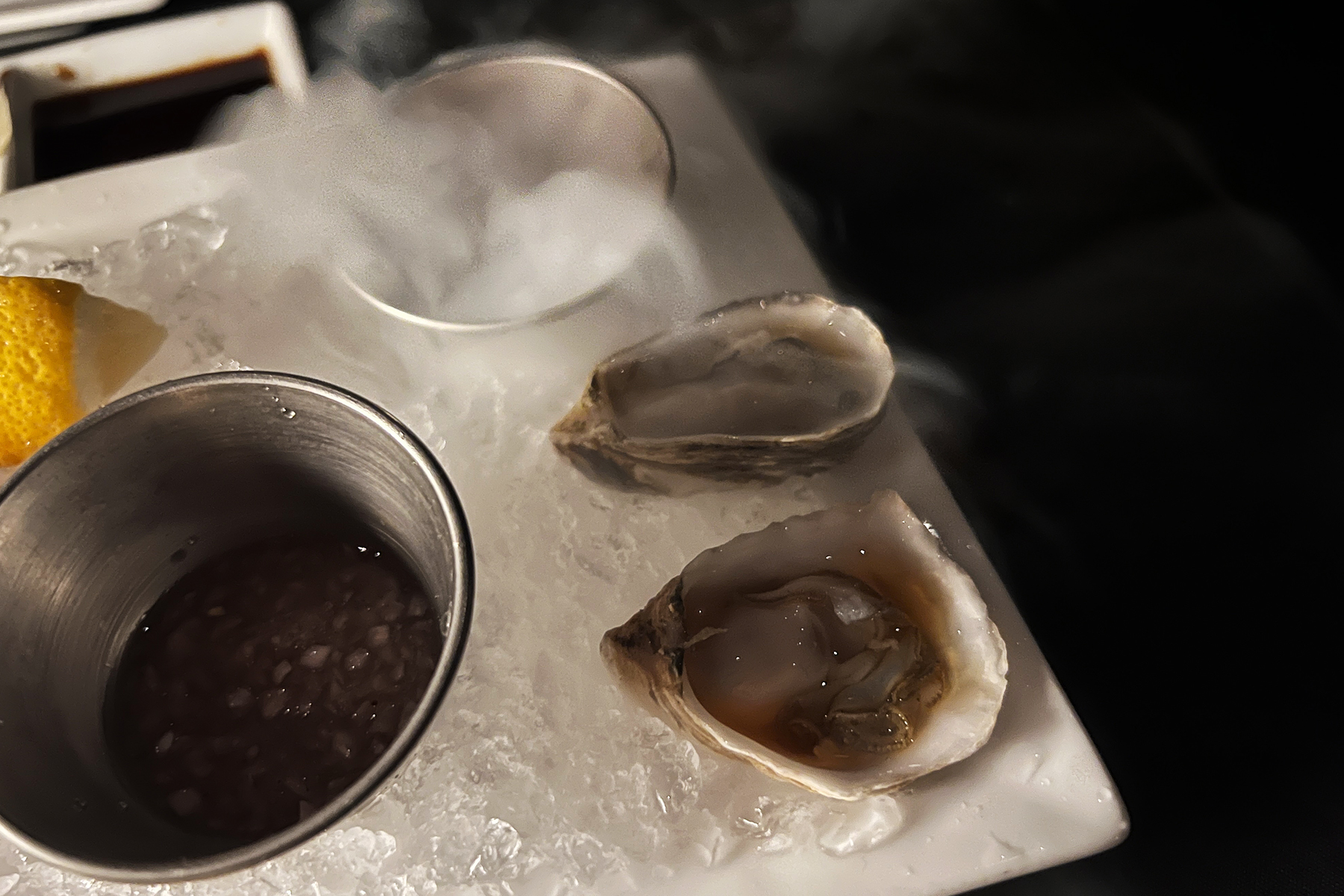 nigiri set
Left to right: Premium Uni with black caviar, Yellowtail with serrano and ponzu, and Salmon with ikura. When it comes to our favorites, these three are our top, followed by fatty tuna belly. You can taste a difference with these cuts. As always, the uni is always chef's kiss. It's crazy how there are articles saying sea urchins are invasive, but they're still expensive. Let me help with the population control.
Yellowtail became my top favorite fish – the fatty texture hits the spot.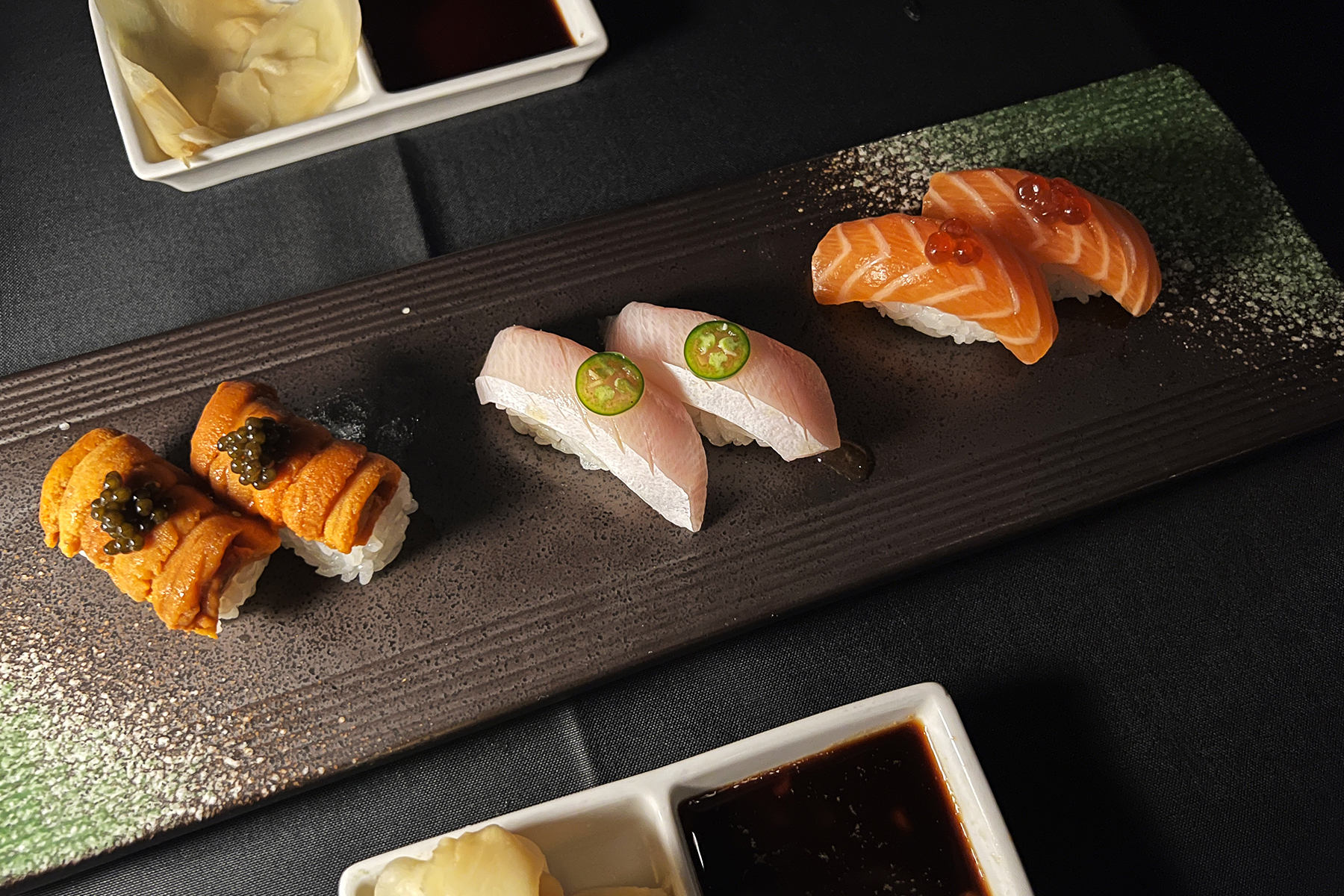 wagyu tacos
This is definitely a fusion dish, with wagyu's take while being held together with a deep-fried wonton crisp, guacamole, and tomatoes. This is not like the street tacos in LA. You can taste the difference from the wagyu meat. Very flavorful.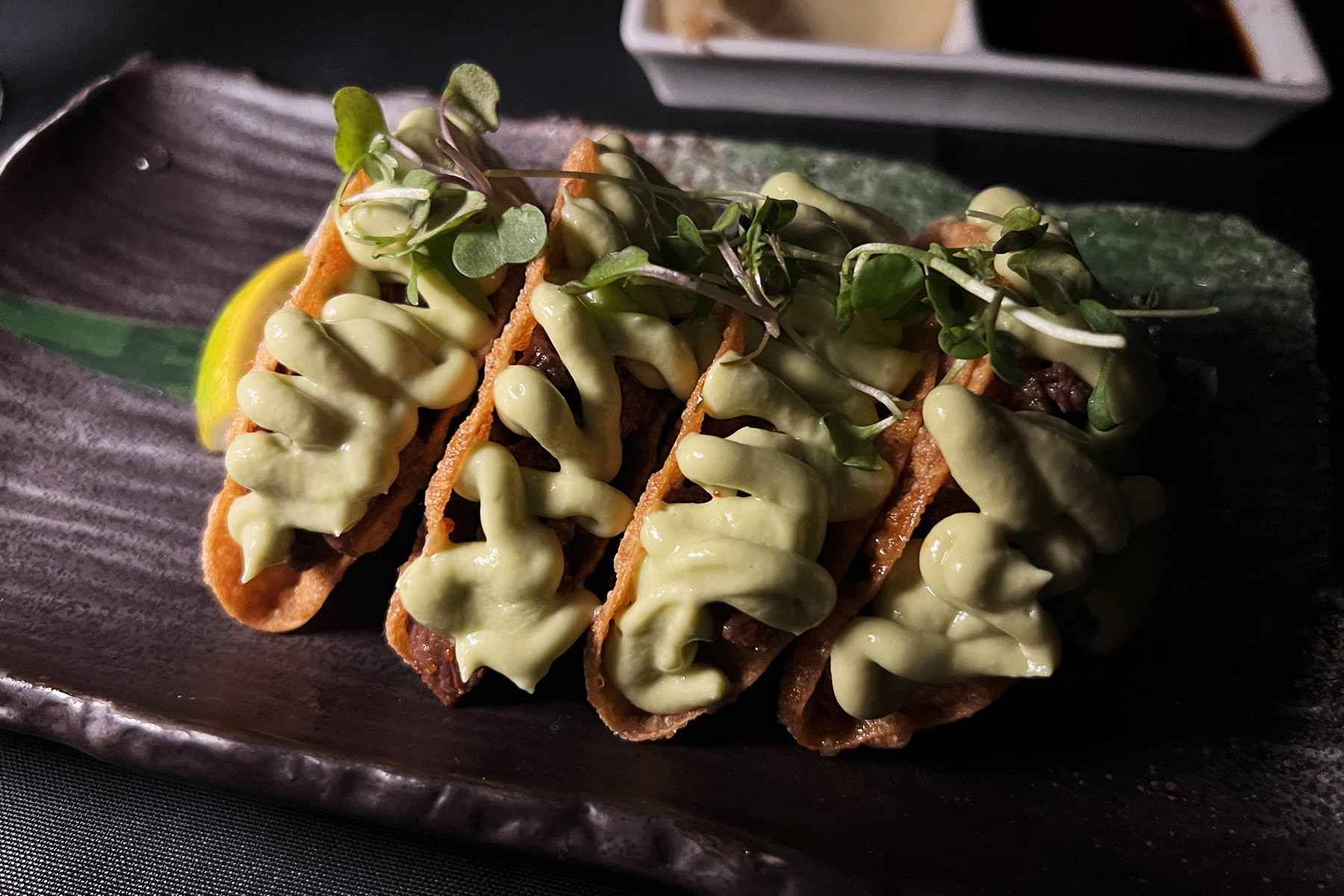 miso glazed black cod
Speaking of presentations, this miso-glazed black cod comes with a fire demonstration. I love that the liquid that the fire submerged can become a sauce which you dip the black cod into. In all honesty, I never liked eating cooked fish from a restaurant, but this black cod made a difference. It's easy to eat, doesn't have any fishy scent, and the char is a big plus.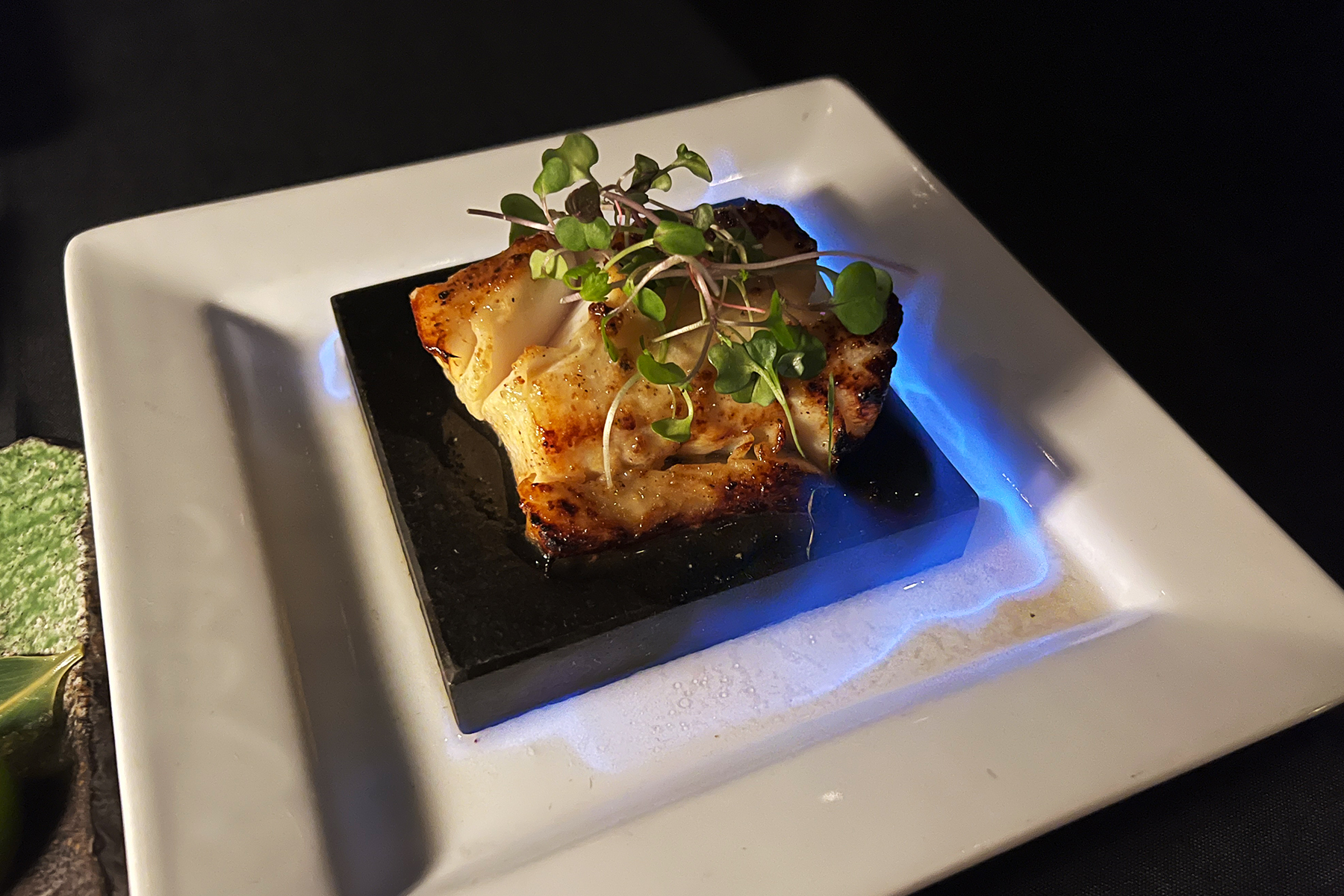 uni pasta
Forget the uni pasta from Little Tokyo. This is it. I'm not a fan of ordering pasta either, but the creamy combination with the quail egg yolk and uni is to die for. It wasn't until recent years that I started appreciating raw egg yolk. This adds a huge liquid gold texture to whatever you're eating.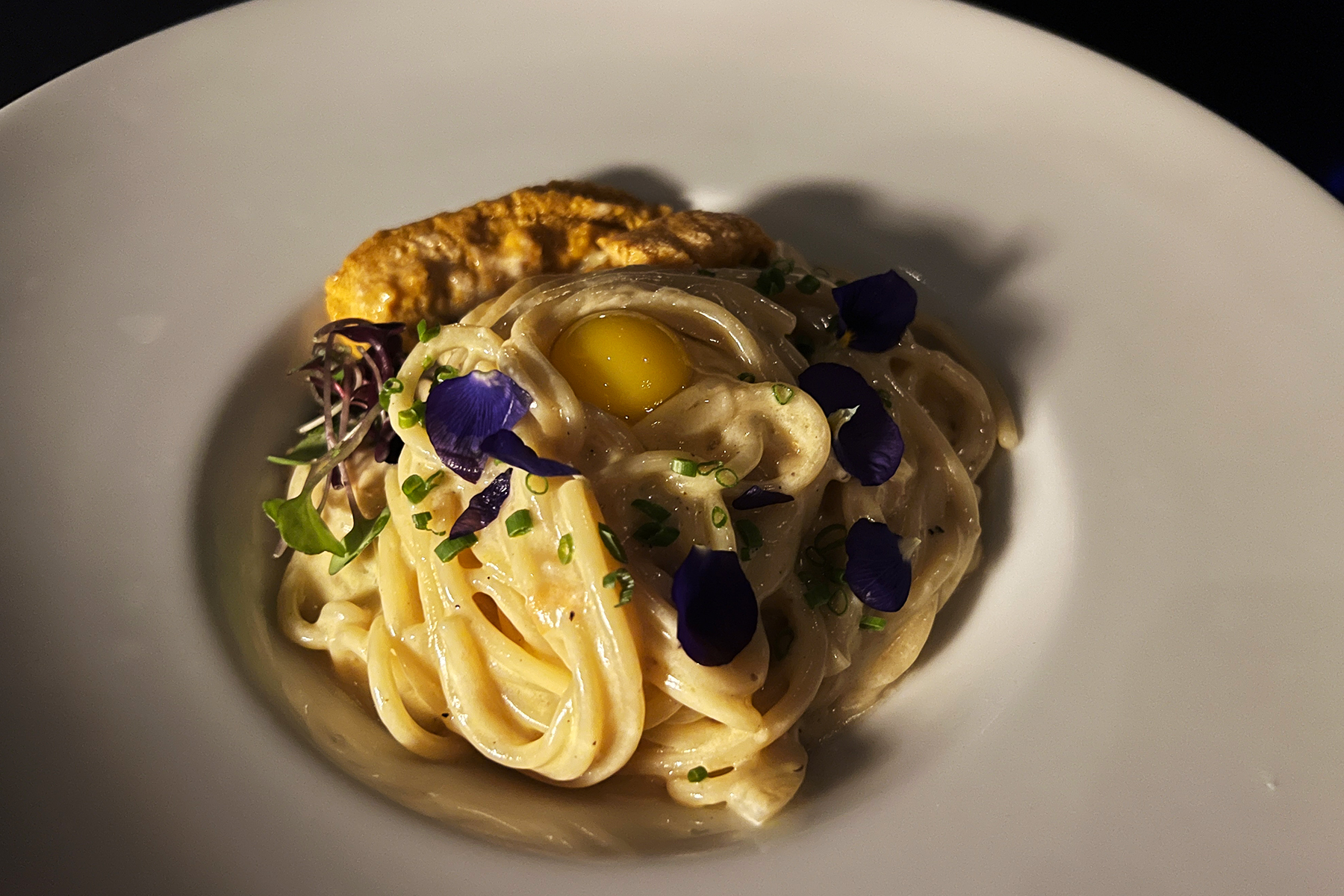 toro roll
We had to get a roll and ended up with a toro roll with black caviar. Might as well, since the restaurant is named Kaviar Pasadena. Forget spicy tuna. This is several levels up.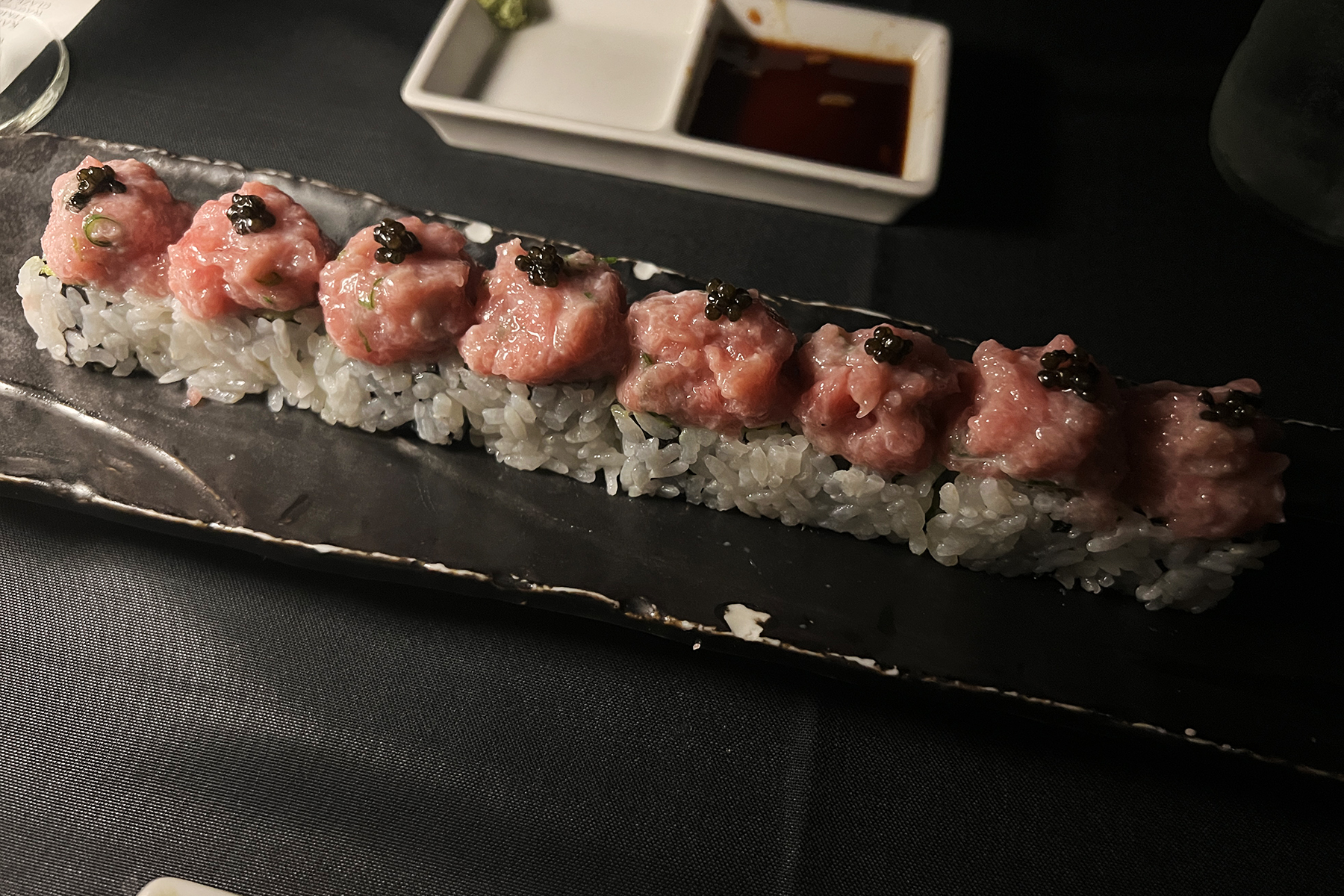 Overall, I enjoyed my experience with this restaurant. It's definitely a restaurant of occasion. Got a new job, raise, bonus, or celebrating a stepping stone, this is it.
KAVIAR
70 N Raymond Ave #250
Pasadena, CA 91103