Koreatown KBBQ Guide to Ten-Raku
When it comes to Korean BBQ in Los Angeles, there are many options, whether you're looking for a la carte, all-you-can-eat, affordable, and/or bougie. Korean BBQ is an art when there is a grill in front of you, and you're in charge of cooking the meat. Ten-Raku is in the middle of Koreatown in Los Angeles, serving premium-grade meat, and spectacular service.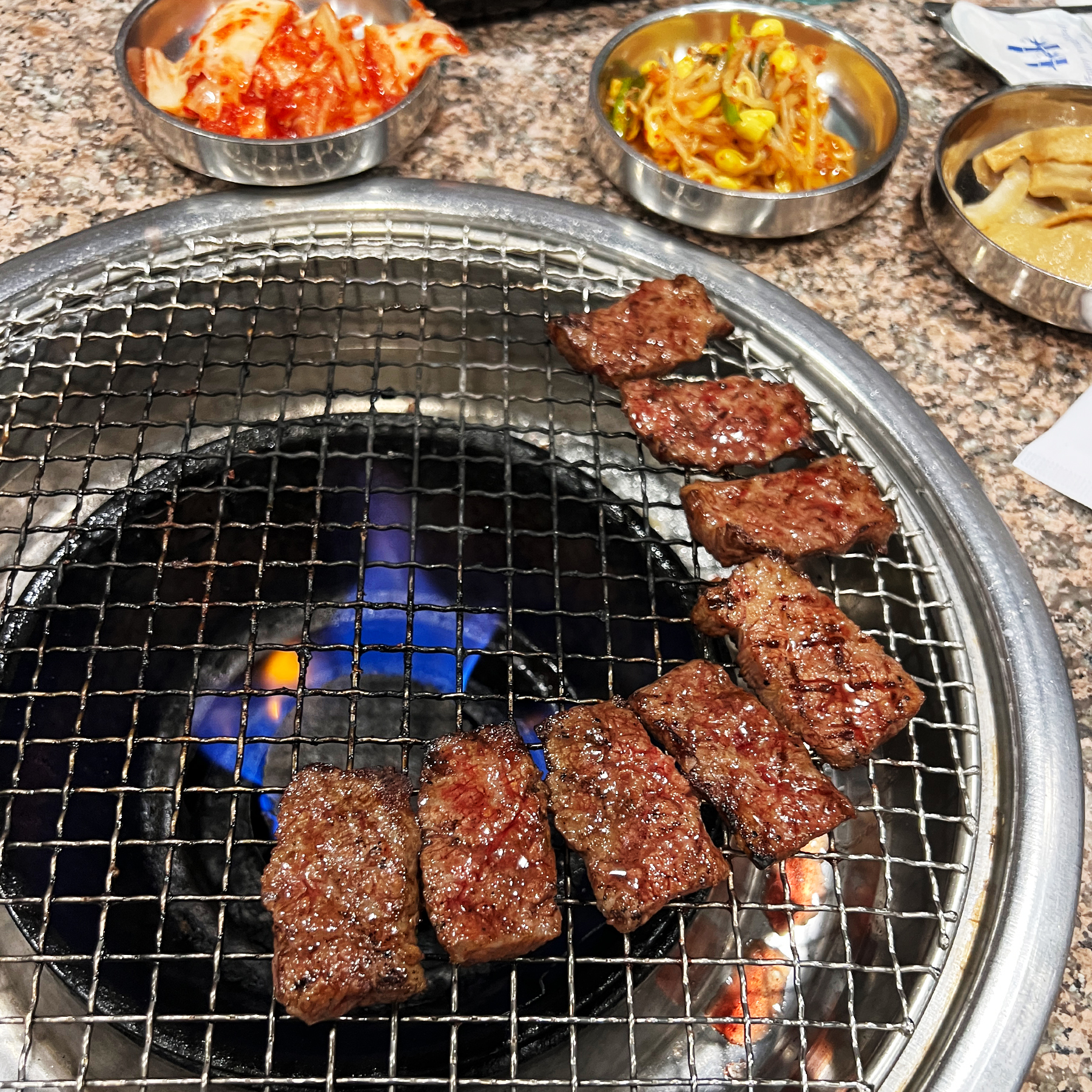 ten-raku guide
Ten-Raku in Koreatown is an a la carte style where you order a set (combo) or dishes individually. You kind of cook the meat yourself, but the staff is heavily involved in making sure you don't burn your order. Here are some things you'll need to know about Ten-Raku:
Parking: Valet parking is available during busy hours. You can also opt for street parking. I am not a fan of Koreatown and feel sketched out by the area. Valet parking was $4 + tip, which is honestly good considering the area.
Reservations: Reservations are recommended if you plan on dining with a large party.
Handling Separate Combo Orders: The staff was accommodating with the separate combo orders, so bless them.
Combo Orders: When you order the BBQ Combo, they bring all the meats on one large plate. This isn't AYCE, where they bring out one plate at a time.
KBBQ Smell: Like all KBBQ places, do not wear expensive clothes because you will smell like BBQ afterward.
Banchan: Yes, banchan is included. Free refills. My favorite is always the potato salad with apple. Their kimchi cucumbers, tofu, and macaroni are delish too!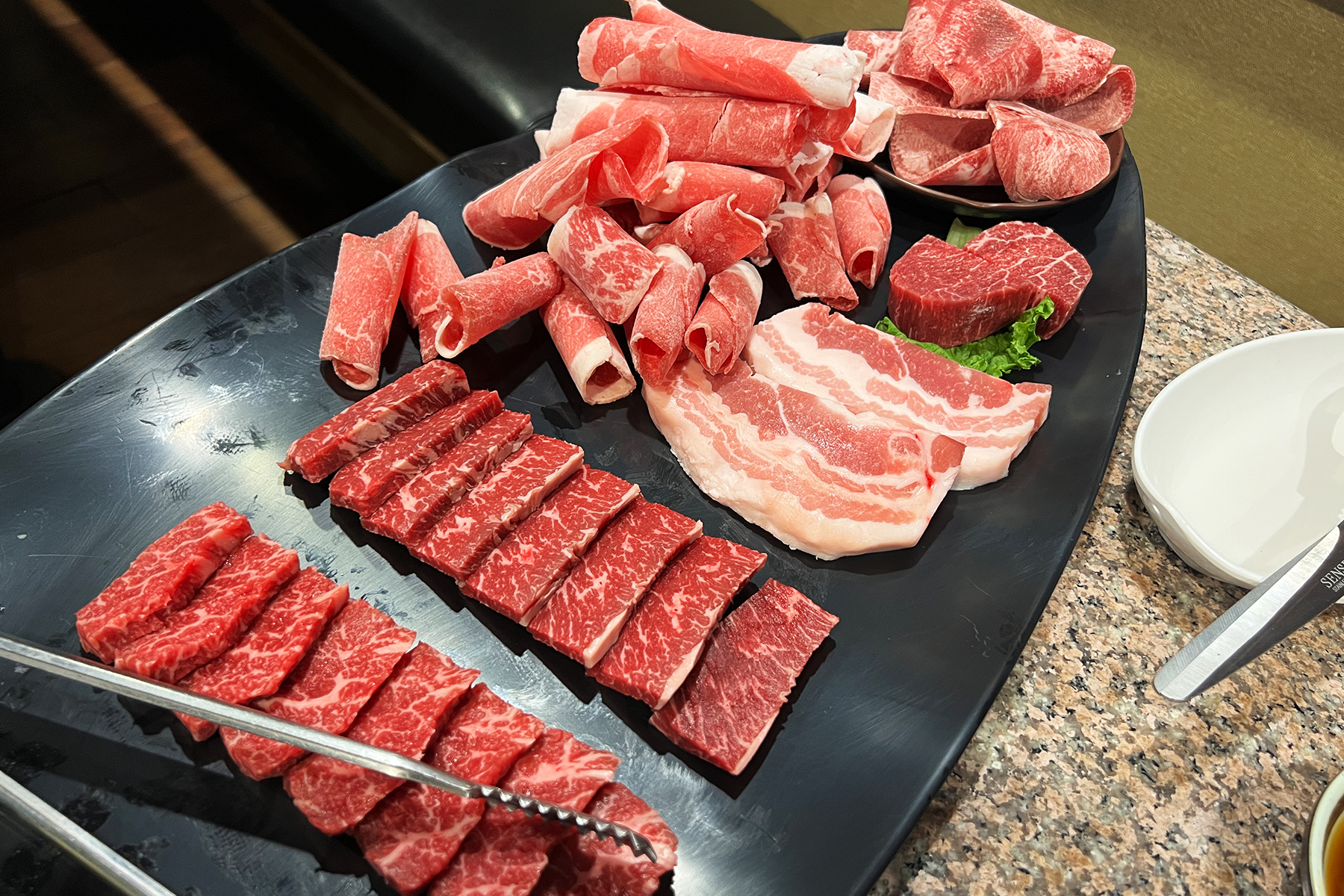 bbq combo b
We were a party of seven, so we had three separate orders of the bbq combos. My dear friend was visiting from high school, who always had me back then. You should never forget who was there with you in your early days. I was so happy being in a position where I could repay the kindness. We were eating good that evening with Combo B, which comes with the following at $133:
Kobe Style Premium Boneless Short Ribs
Premium Boneless Short Ribs
Prime Outside Skirt Steak
Filet Mignon
Beef Tongue
Prime Beef Brisket
Pork Belly
Not going to lie, this was a lot of food for two people. They weren't kidding about this order being sizable up to three people… Depending on the appetite. We did a great job with the damage. The quality was pretty good and I would recommend Ten-Raku.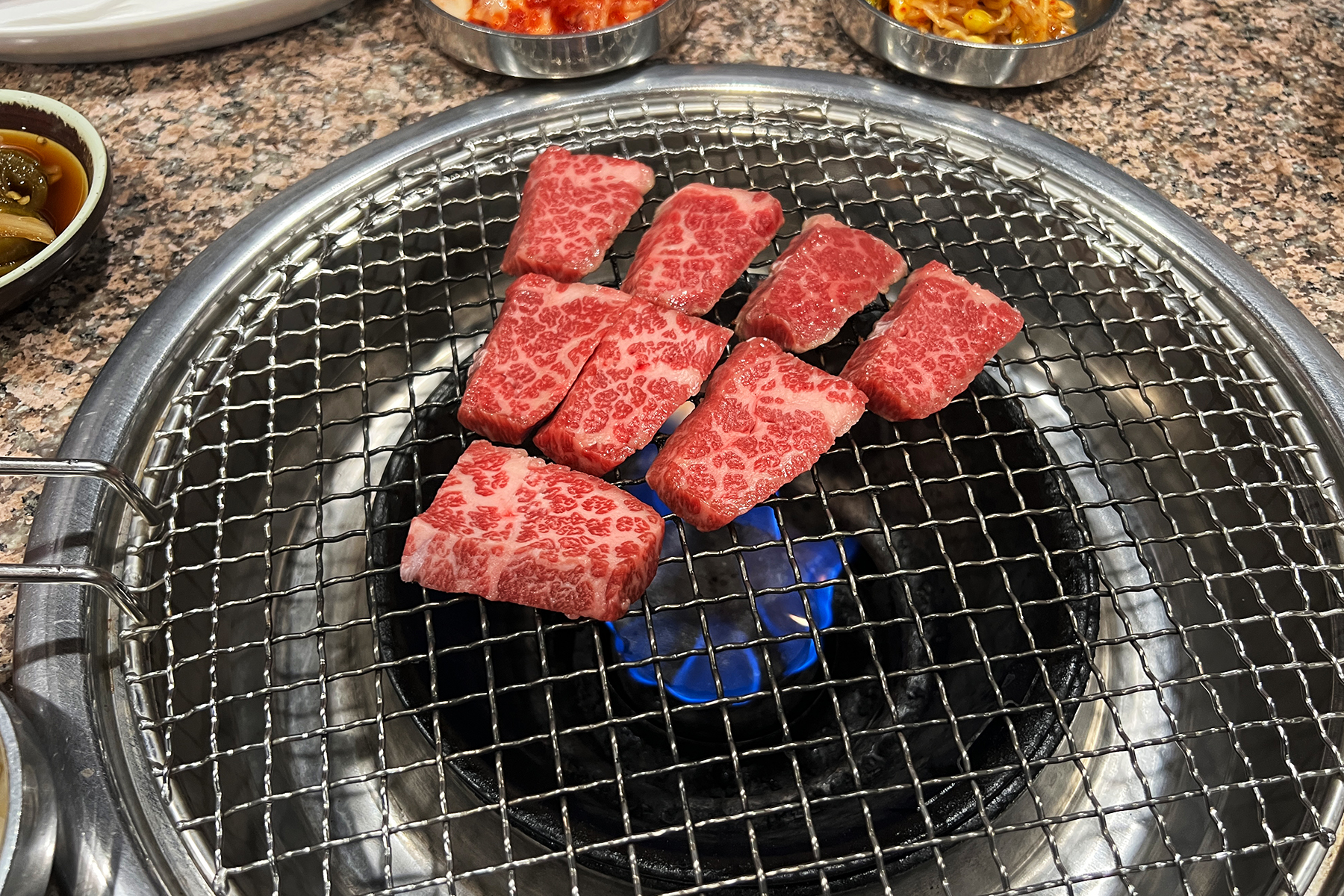 The only thing I was a bit disappointed about was they didn't have rice paper. I'm not a fan of eating KBBQ with rice, even though they're literally the same ingredient base, but represented differently. They have daikon or radish sheets, but it's not the same when you're mixing KBBQ with a pickled (vinegar) taste. Even though this preference deviates from traditional Korean, it's better this is my critique than the spectacular experience above. I have seen people bringing tortillas to KBBQ establishments, so bringing my own rice paper never hurts! Just make sure you're not adding to the work the staff has to do with the cleanup process.
When it came to the experience, all of the cuts of meat were delicious. When it came to the pork belly, I couldn't enjoy it as much as I wanted because I was already full. The meat was cooked to the perfect consistency; not too chewy and not too dry.
Ten-Raku
4177 W 3rd St
Los Angeles, CA 90020
(213) 380-8382