Chanel Holiday Gift Set 2023
The Chanel Holiday Gift Set for 2023 is finally here! Chanel Beauty is an amazing gift for friends, family, and, most importantly, yourself. As always, the Chanel Holiday Gift Set comes with a gorgeous and unique holiday design, a cute makeup pouch, and some goodies inside! This is available at Chanel Beauty Boutiques and is in high demand, so get yours quick!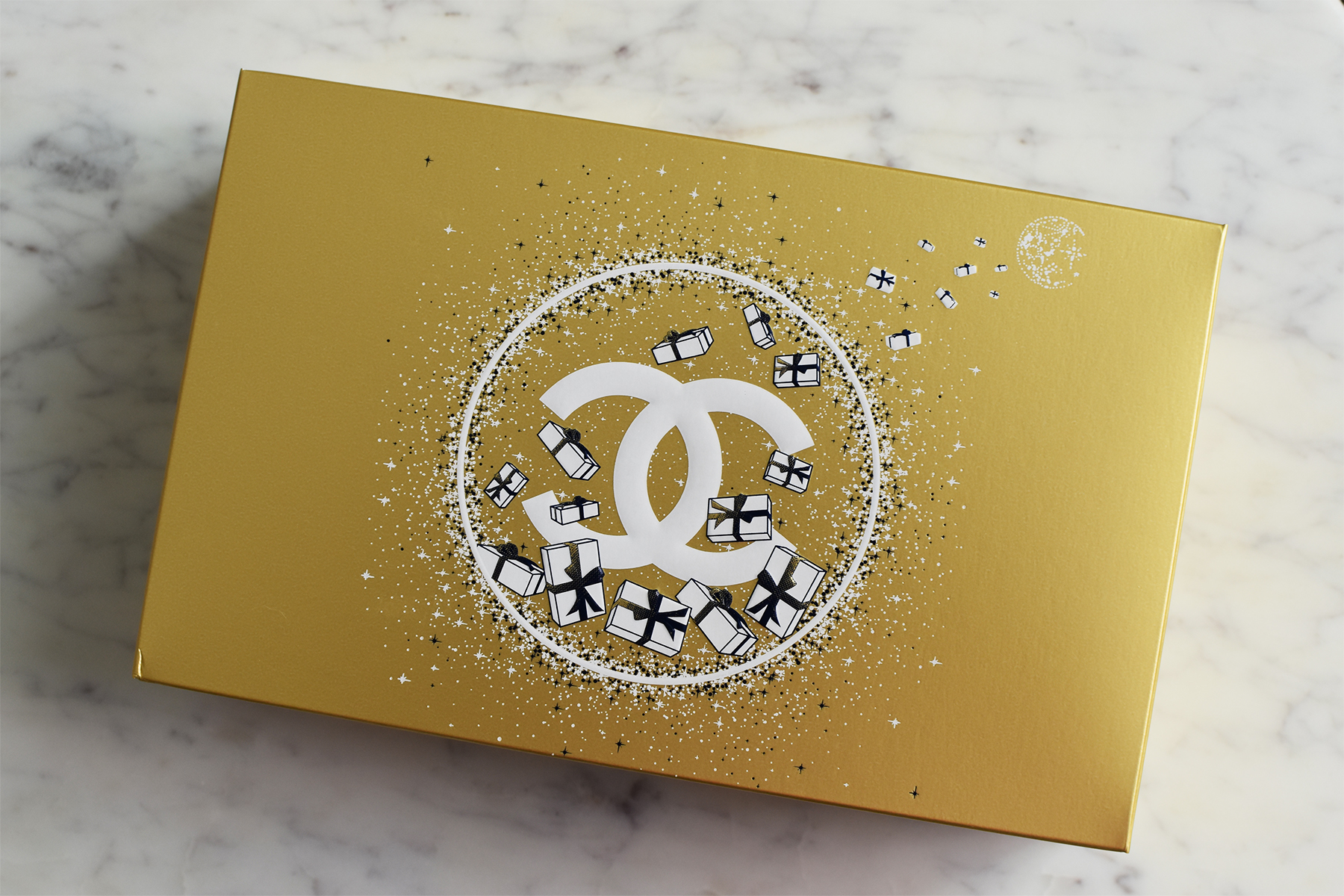 Dyanne from Chanel Beauty at the Americana at Brand in Glendale has always been a sweetheart! I didn't even realize the Chanel Holiday Gift Sets are already out, and it is not even Halloween yet! The Chanel pouch pretty much stays the same on a year-by-year basis. This year, you can choose between the traditional black/gold pouch and the white/gold pouch. I already had the black/gold pouch from prior years, so I had to go with the white/gold this year, and it is a lot cuter than last year's! There is a gorgeous CHANEL stamped in front. If you're looking for a Chanel bag hack, this is your hint!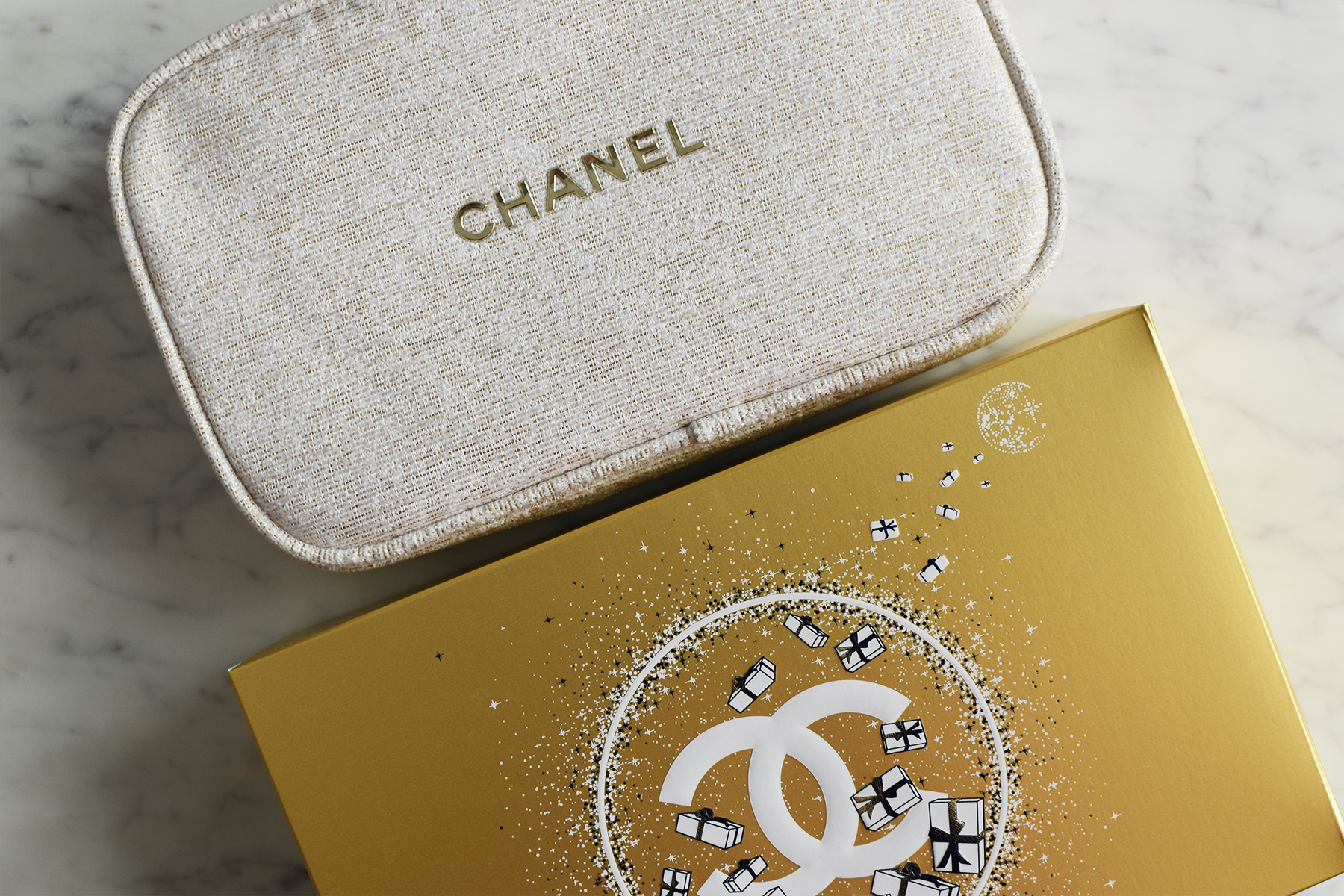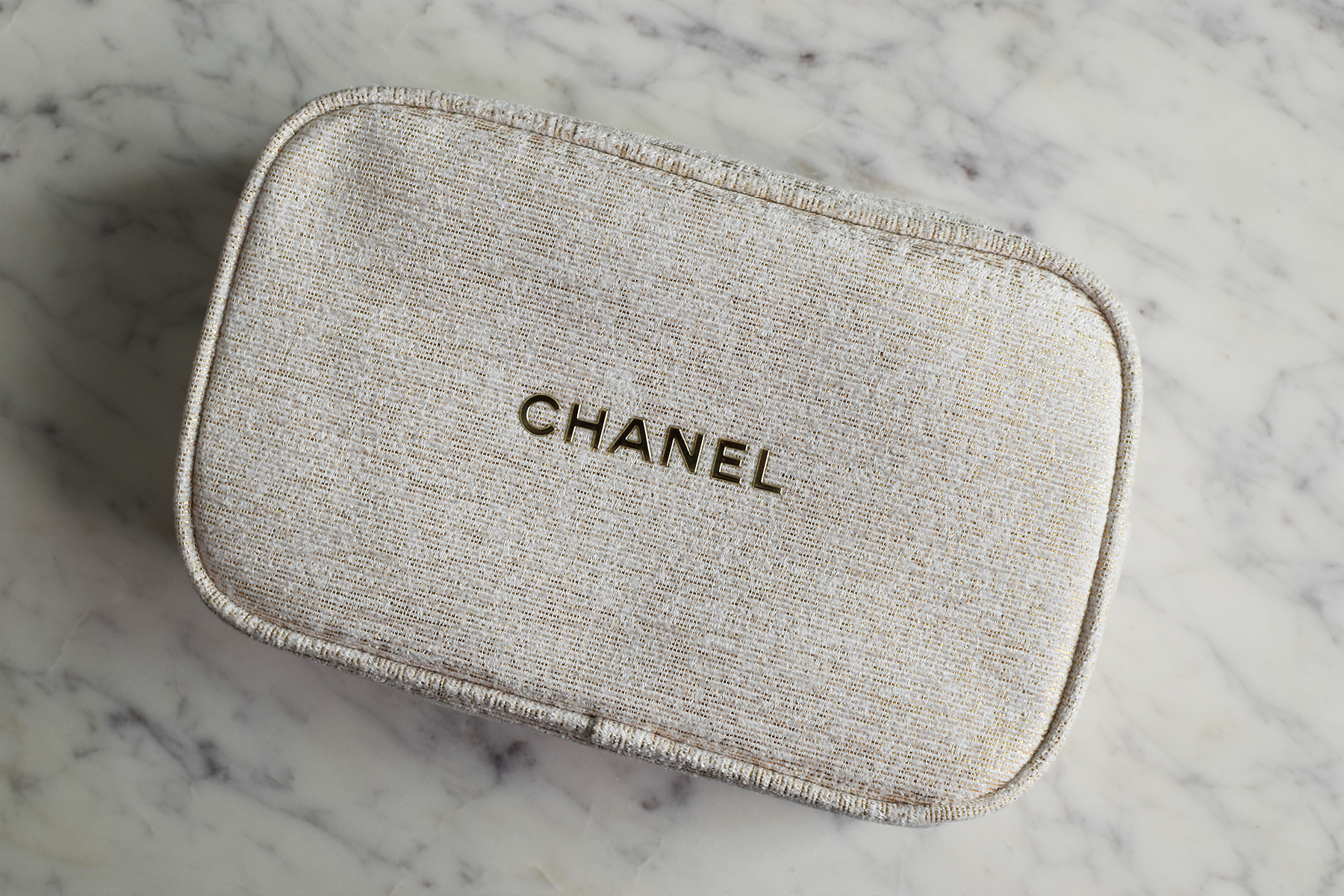 easy come, easy glow
This year, I went with the Easy Come, Easy Glow gift set, which comes with the Chanel Baume Essentiel Multi-Use Glow Stick in Transparent AND the Chanel Rogue Coco Baume Hydrating Beautifying Tinted Lip Balm.
I love the white and gold packaging of the Rogue Coco Baume – this is great as it acts as both a lipstick and a lip balm. A two-in-one! I haven't used the glow stick yet, but this is a moisturizing version of the highlighter. This is great for your face, eyes, and even lips for a slight radiance – THAT GLOW!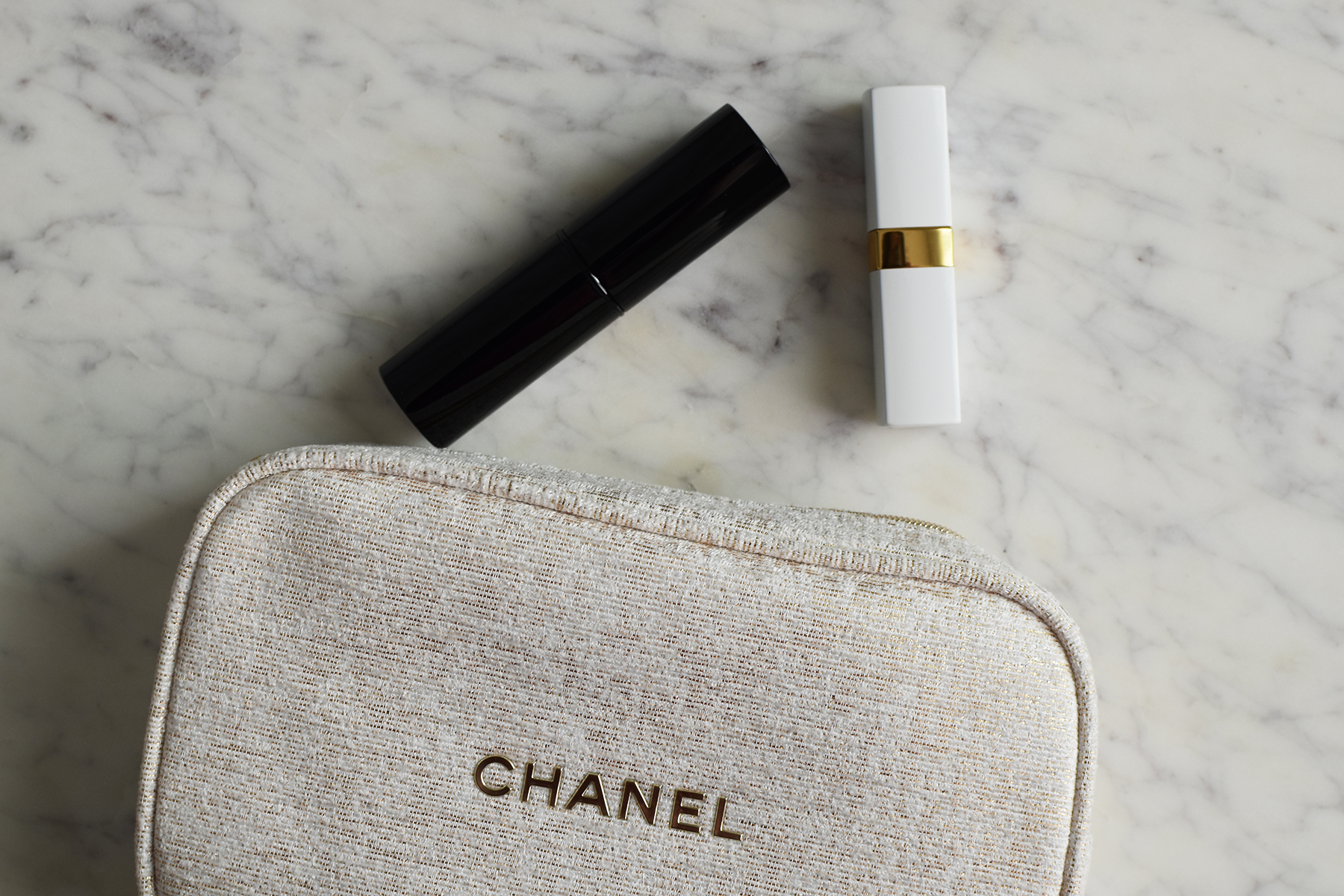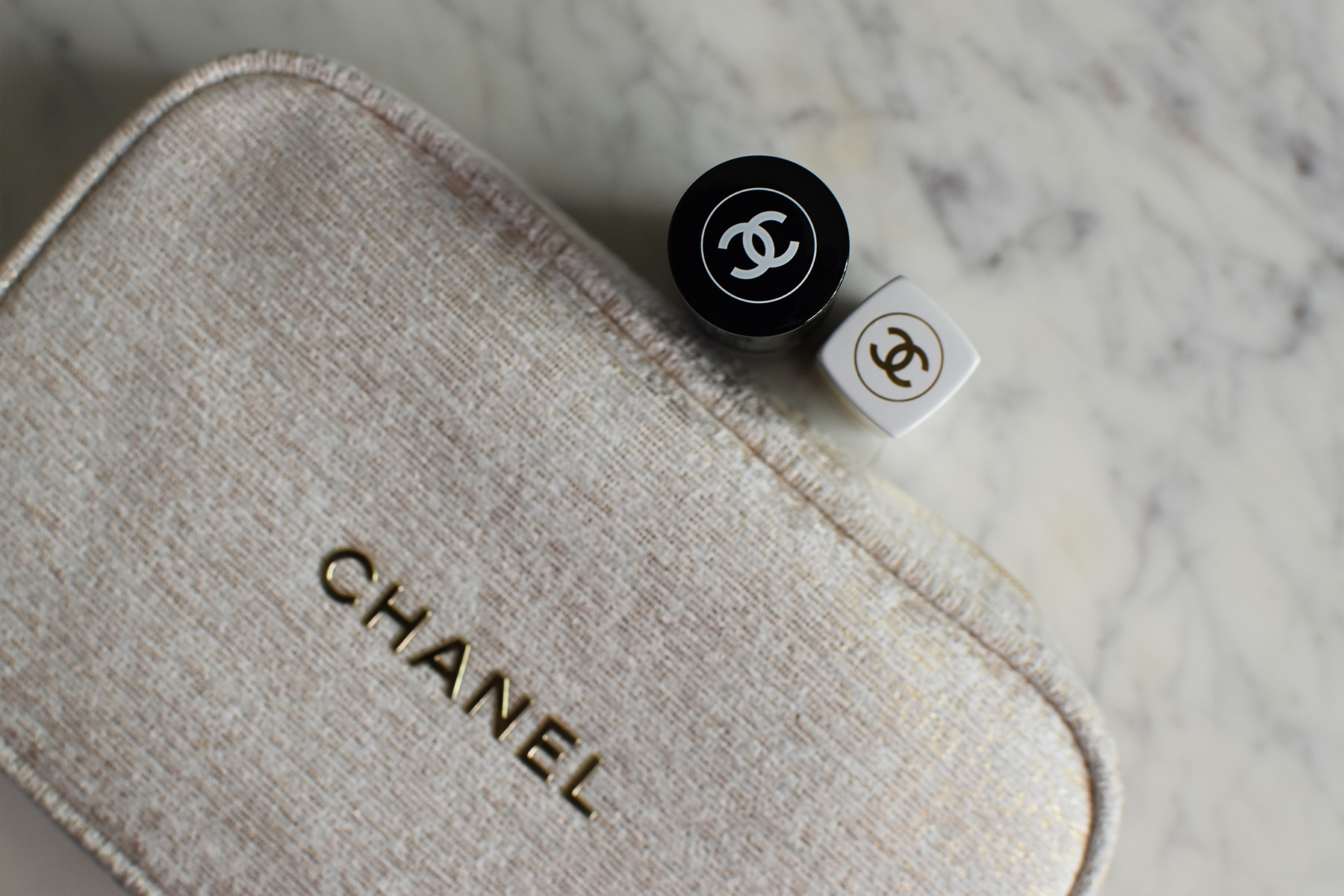 I am always thankful for miniature goodies! This time, we have the:
Chanel Chance Eau Tendre – Body Cream
Chanel Sublimage L'Essence Fondamentale Yeux – Eye Serum
Chanel Rouge Allure Laque – Liquid Lipstick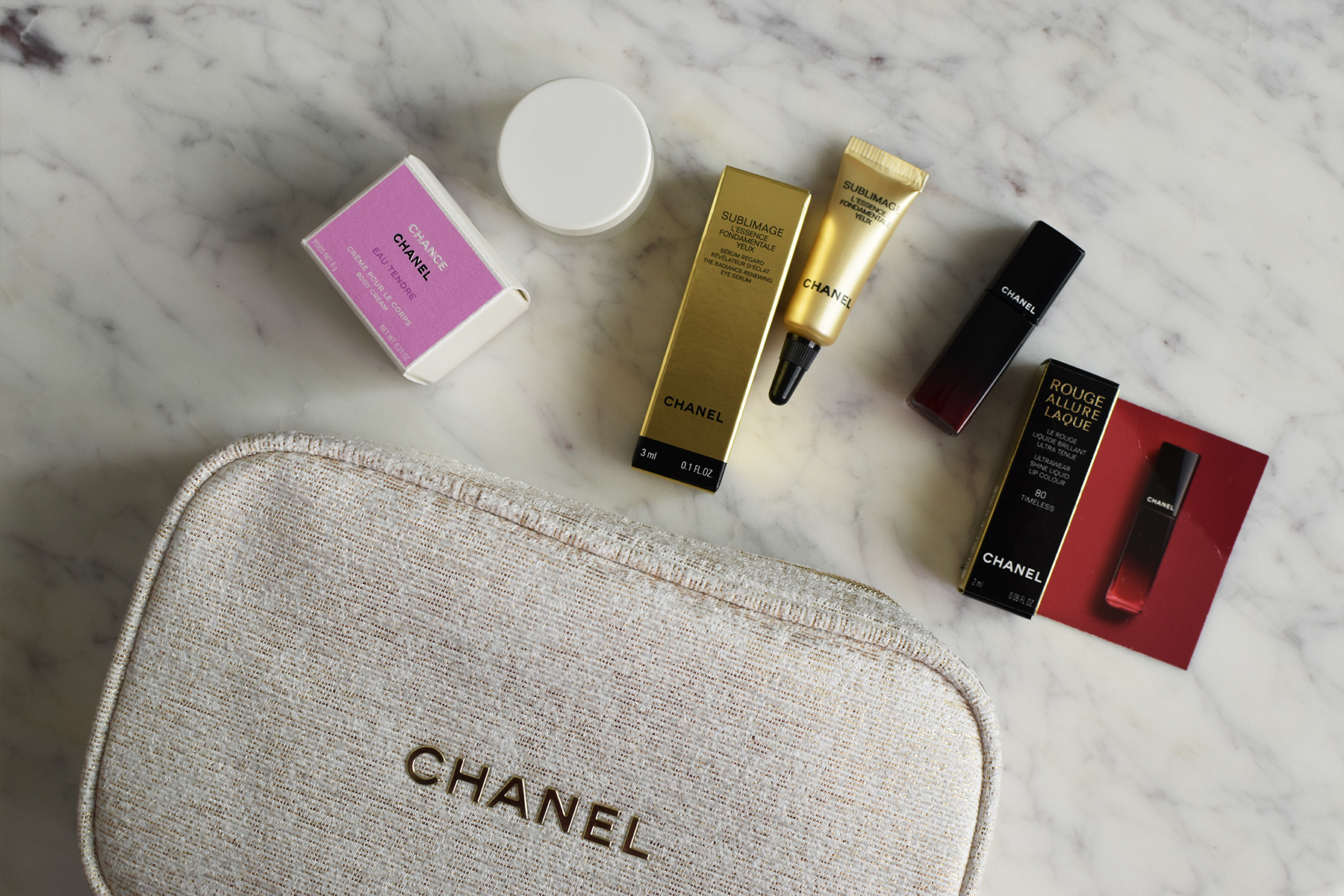 the chanel gift set
If you're not a fan of the Easy Come, Easy Glow gift set, there are other Chanel Holiday Gift Sets to choose from. This is a great deal because you don't often see Chanel giving out gorgeous beauty bags that can double for many storage needs. Best of all, they come with everyday products you might use, including mascara, cuticle oil, lip gloss, and more.
With the Chanel Holiday Gift Sets being in high demand every year, you'll have to contact a Chanel Beauty Boutique for more information, or you can get lucky and order it online.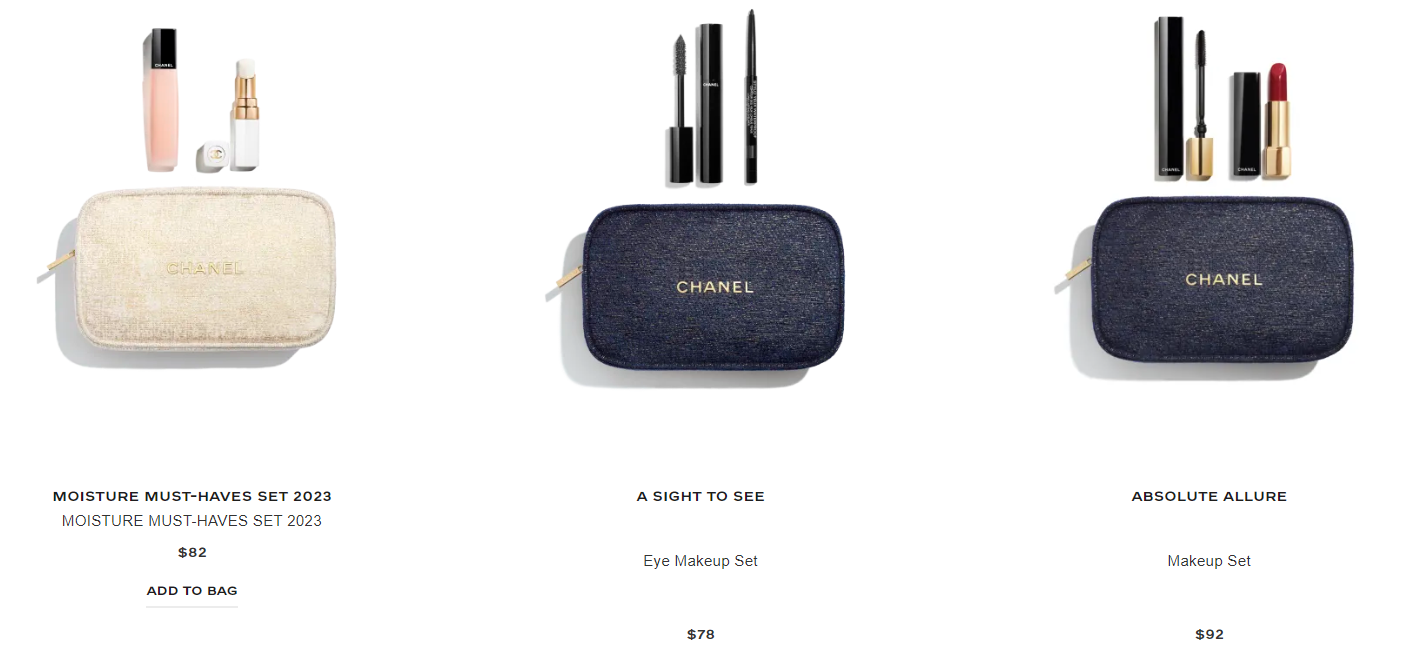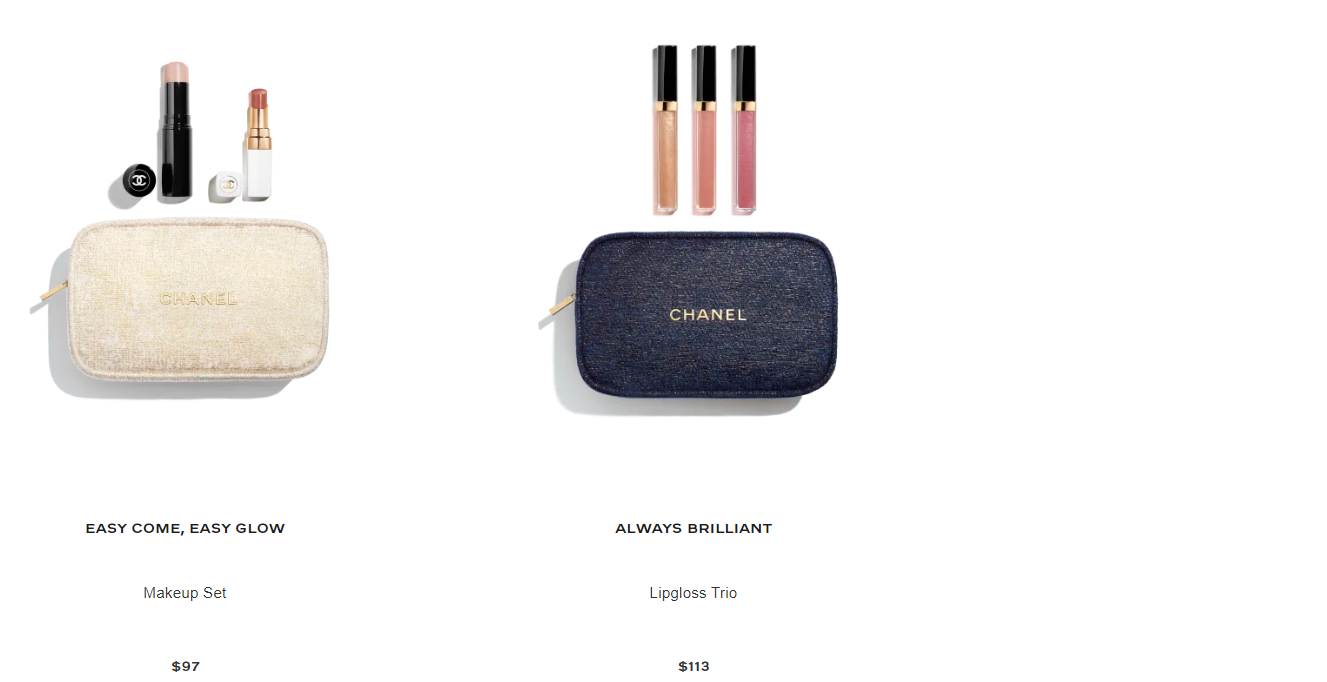 If you don't want to pay $$ for a makeup bag, you can always buy a Chanel Flap Bag sticker from my shop!