Rosemead Peking Duck Guide to Ji Rong Peking Duck
The origin of the Peking Duck dates back almost a millennia ago. There is an entire process dedicated to properly preparing and presenting Peking Duck. Peking Duck has some class, unlike Roasted Duck, where it's stuffed with herbs and chopped in a way that the guest has to deal with spitting out the bones. The biggest notable difference is the very crispy skin of the Peking Duck.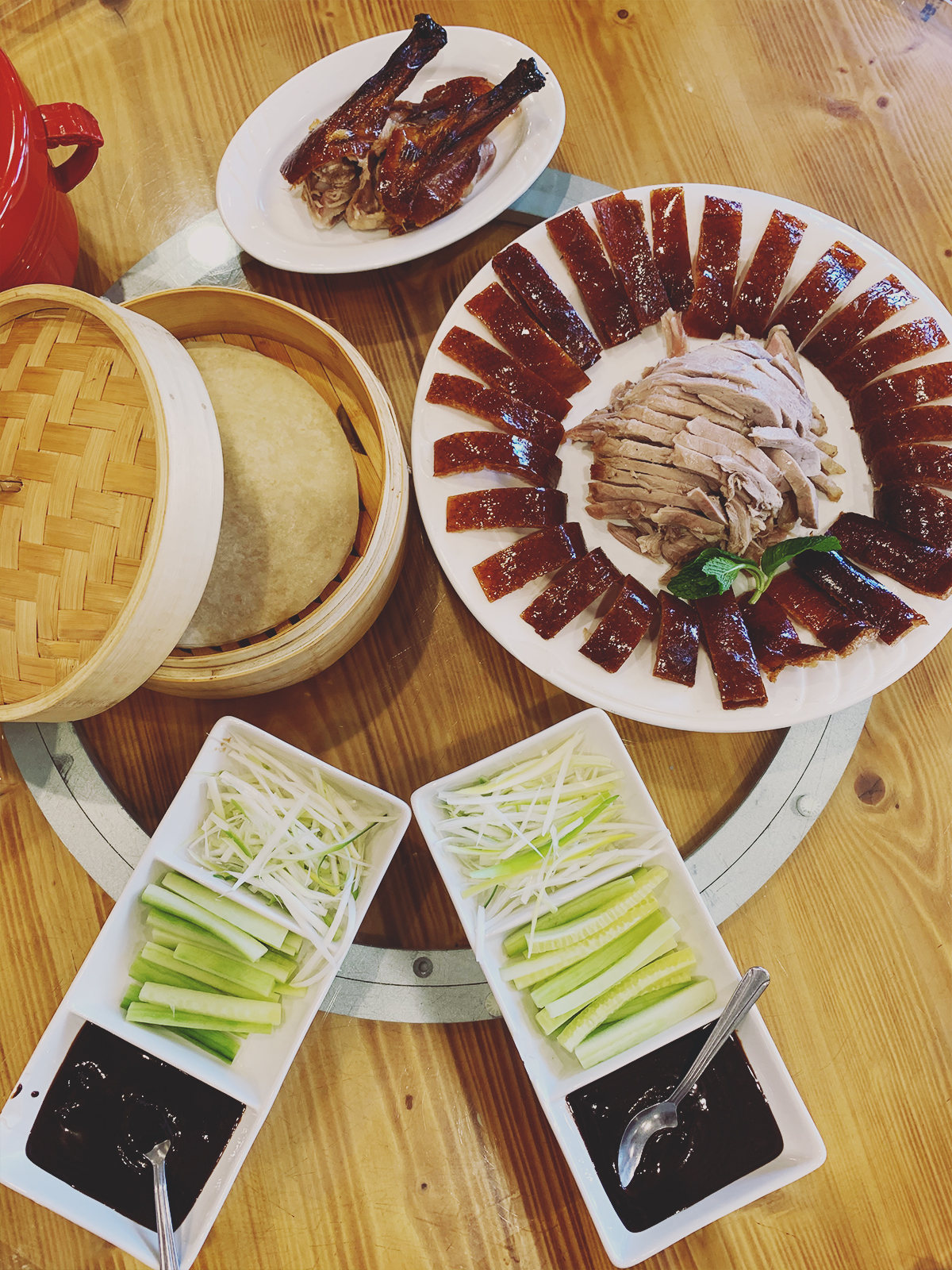 When it comes to Peking Duck in the greater Los Angeles/San Gabriel area, the right ones are hard to come by. Peking Duck comes at a premium price due to the nature of its preparation. With that said, you need to be careful about whether the restaurant serves legit Peking Duck. I've been to restaurants where they served Roasted Duck in the name of Peking Duck. You also want to look out for places that serve lower-quality duck that has not been properly groomed.
Ji Rong Peking Duck is, fortunately, one of the few restaurants that serve legit Peking Duck.
call in advance for peking duck
The restaurant prefers to serve fresh Peking Duck. With that said, they would prefer that you call ahead of time (at least 75 minutes prior) to order Peking Duck for your table, whether it is half duck or full duck. This is not like a BBQ shop that has it ready and hanging. If you dine in and order on the spot, they might not have any ready for you.
Calling in can be tricky, especially since they have a single line, and if someone else is on call, you'd be disconnected until the previous call hangs up. You're out here competing to get the ring with other guests.
family style dining
Like many traditional Chinese restaurants, orders are meant to be shared family style. You don't just order a platter of sweet and sour fish fillet or xiaolongbao for yourself. Everything is meant to be shared and enjoyed together.
the peking duck experience
I've had great experiences at Ji Rong. The presentation and food are amazing. Peking Duck comes with their special little pancakes, called the Peking Duck Pancakes or even Mandarin Pancakes. In all honesty, it's made the same way as a flour tortilla. The only difference is that the Peking Duck Pancakes are thinner.
You'd enjoy the Peking Duck by making your own little taco, adding some duck meat, cucumber, green onions, and some duck sauce. Roll it up or fold it to your liking, then enjoy. You can enjoy the skin separately or combined.
There are plenty of great dishes to choose from within the menu to pair with the duck. I personally love land and sea, but others might prefer a vegetable dish. You do you, boo.
This restaurant is comforted with two large parking lots. Great location, great food, what more do you want?
Highly Recommended.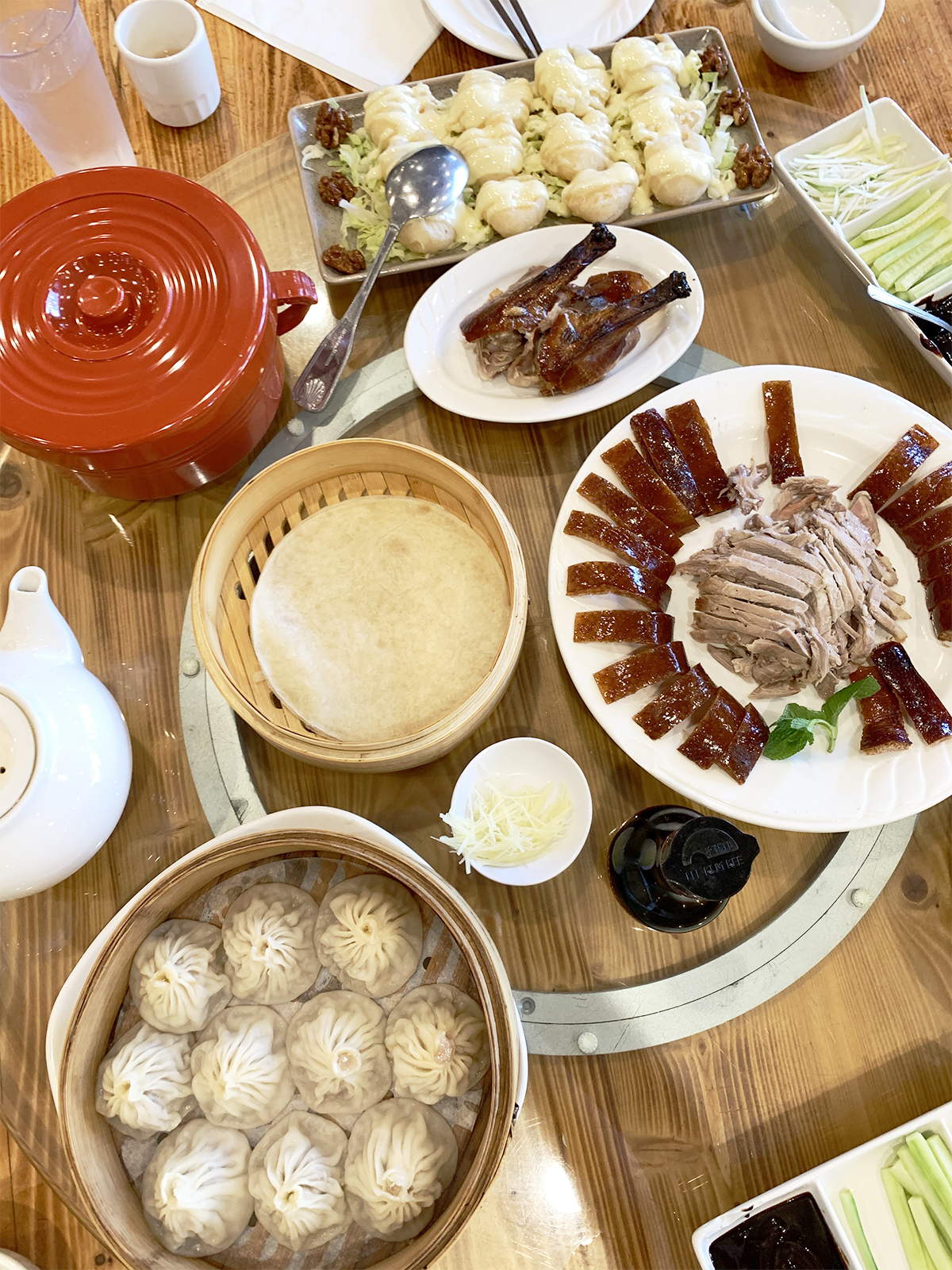 Ji Rong Peking Duck
8450 Valley Blvd. Ste 115.
Rosemead, CA 91770
(626) 280-8600