LA Brunch Guide to Cabra
Cabra is the perfect rooftop restaurant for your brunch, dinner, and bubble needs while having a grand view of Los Angeles. This restaurant is a joint collab with the chef who opened Girl and the Goat in the Arts District close by. Cabra is "goat" in Spanish, so the play on words makes sense for this Peruvian restaurant.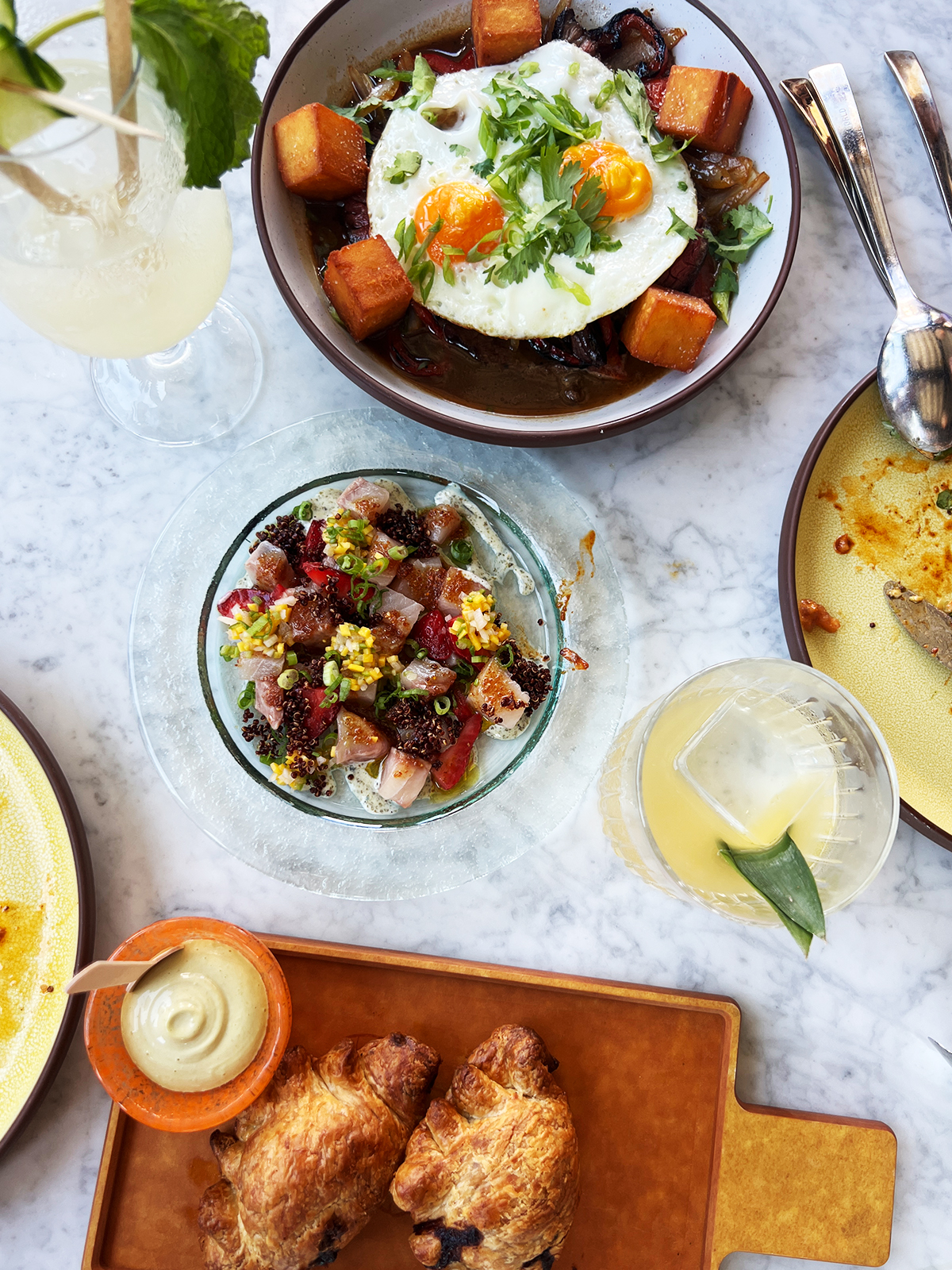 arriving at cabra
You can either use a rideshare, find a parking structure nearby, or opt for valet parking. I've been more open to valet parking with everything happening in LA lately (literally crime). At least I have a better peace of mind. Valet parking costs about $18 for the first 2.5 hours and $25 afterward. It's fair.
Once you arrive, you'll check in with the front desk, who will direct you to the elevator that will bring you to the rooftop.
the menu
It's best to go "tapas" or family style if you're dining with others. That way, you'll get the best of all worlds. The drinks menu features delicious cocktails, perfect to pair with whatever you're having.
tuna & tots
This dish features sushi-grade tuna, topped with a block of tater tot, picked veggies, quinoa, and other toppings. The tots were crispy on the outside and soft on the inside. Great combination with the tuna!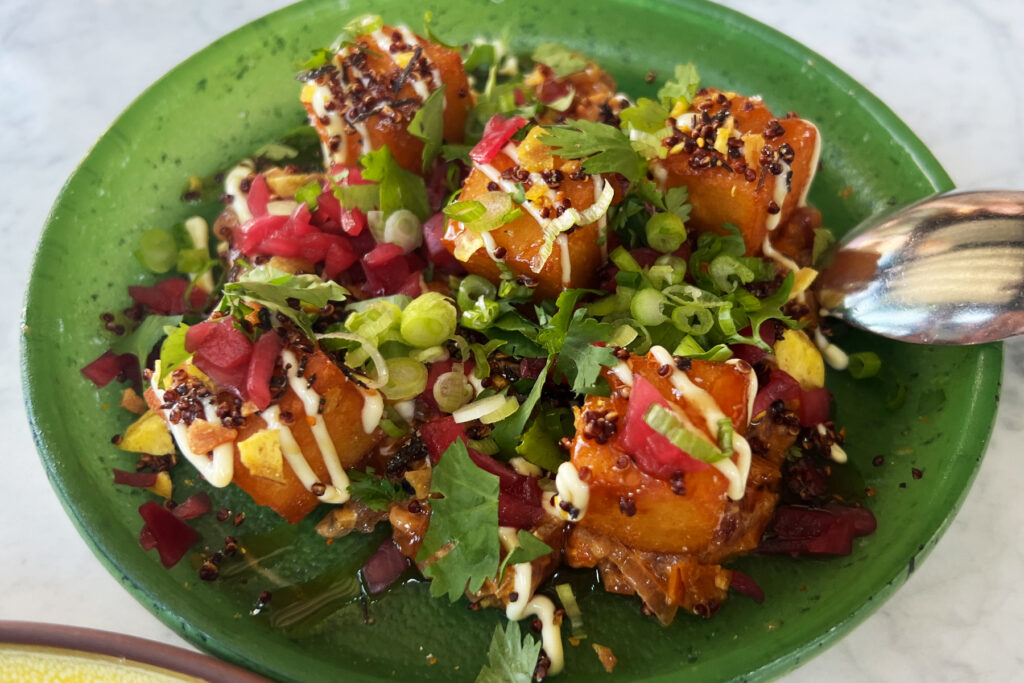 salmon ceviche
This dish features sushi-grade salmon in green sauce (lime-based), cilantro, avocados, and pistachios. I enjoyed this dish a lot.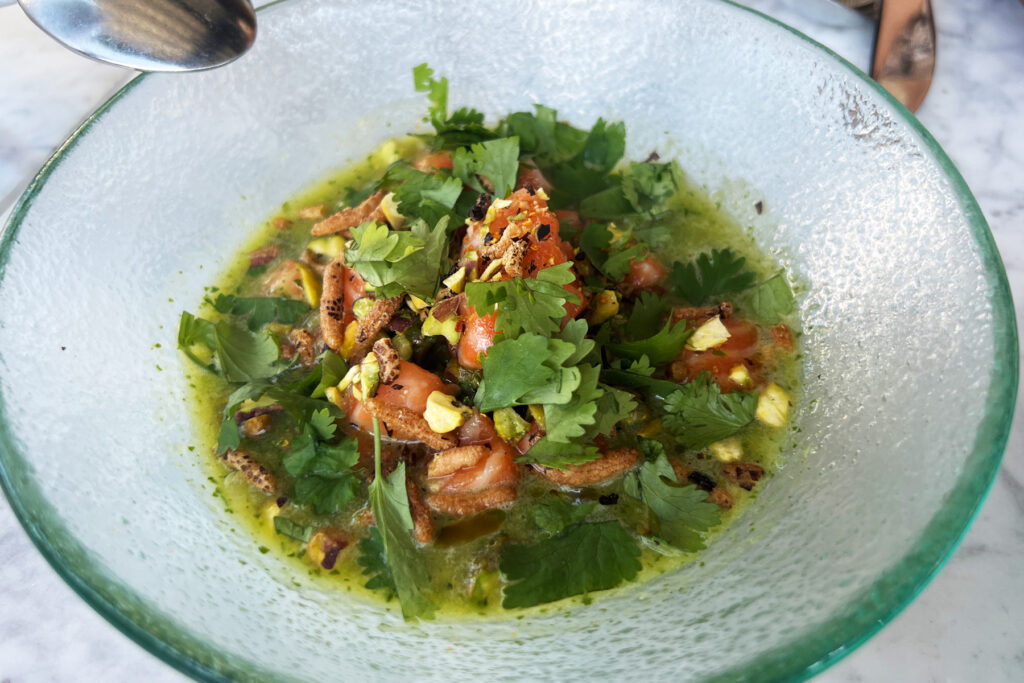 kingfish poke
I've never had sushi-grade kingfish before, but it had a similar texture to yellowtail. This dish also features strawberries, aji amarillo, grilled nori, serrano chili, and quinoa.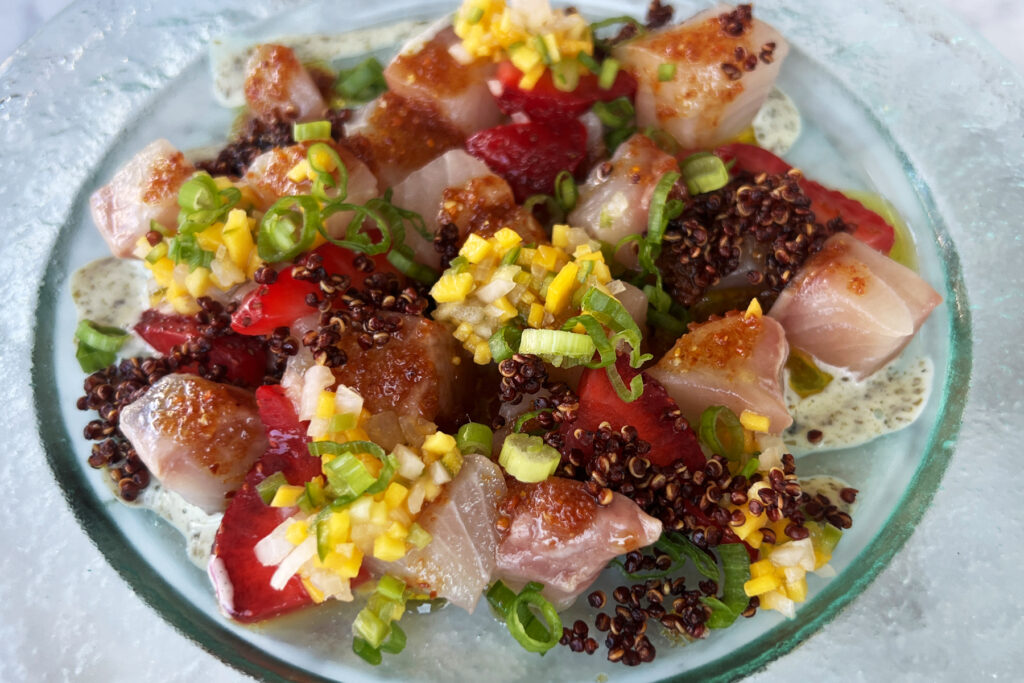 wood-fired skirt steak & eggs
This dish also featured tots, stir-fried peppers, onions, tomatoes, saltado sauce, steak, and two sunny-side-up eggs. This was a great combination and really hits the nail on steak and eggs for breakfast.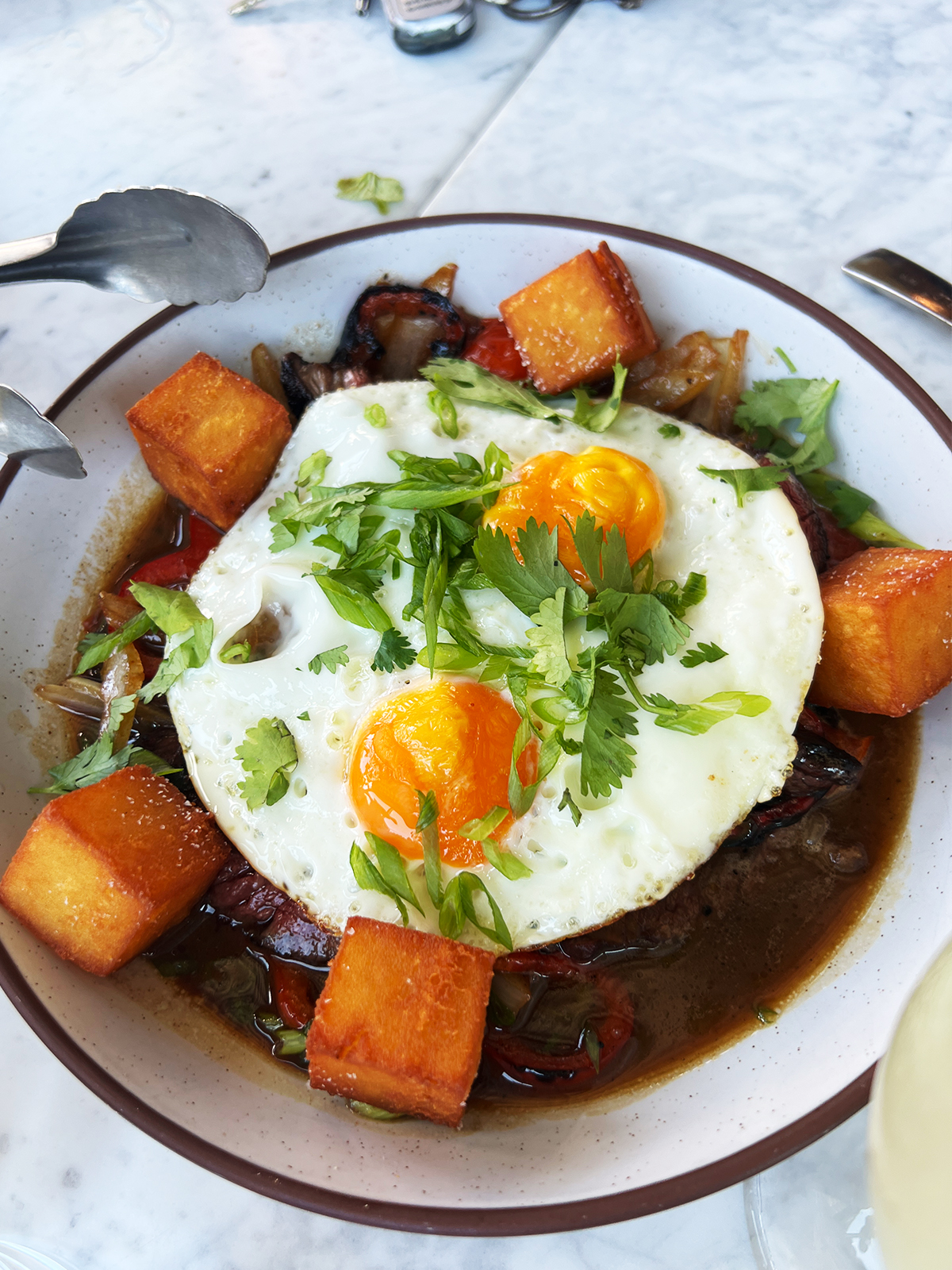 shrimp-hash pancake
This dish features shrimp, pickled aji, yuzu tomato, quinoa, and a soft-boiled egg, over some sort of hash. It was delicious, but I couldn't tell what the hash was. It could be shredded veggies, but it was super crispy. Kind of like noodles!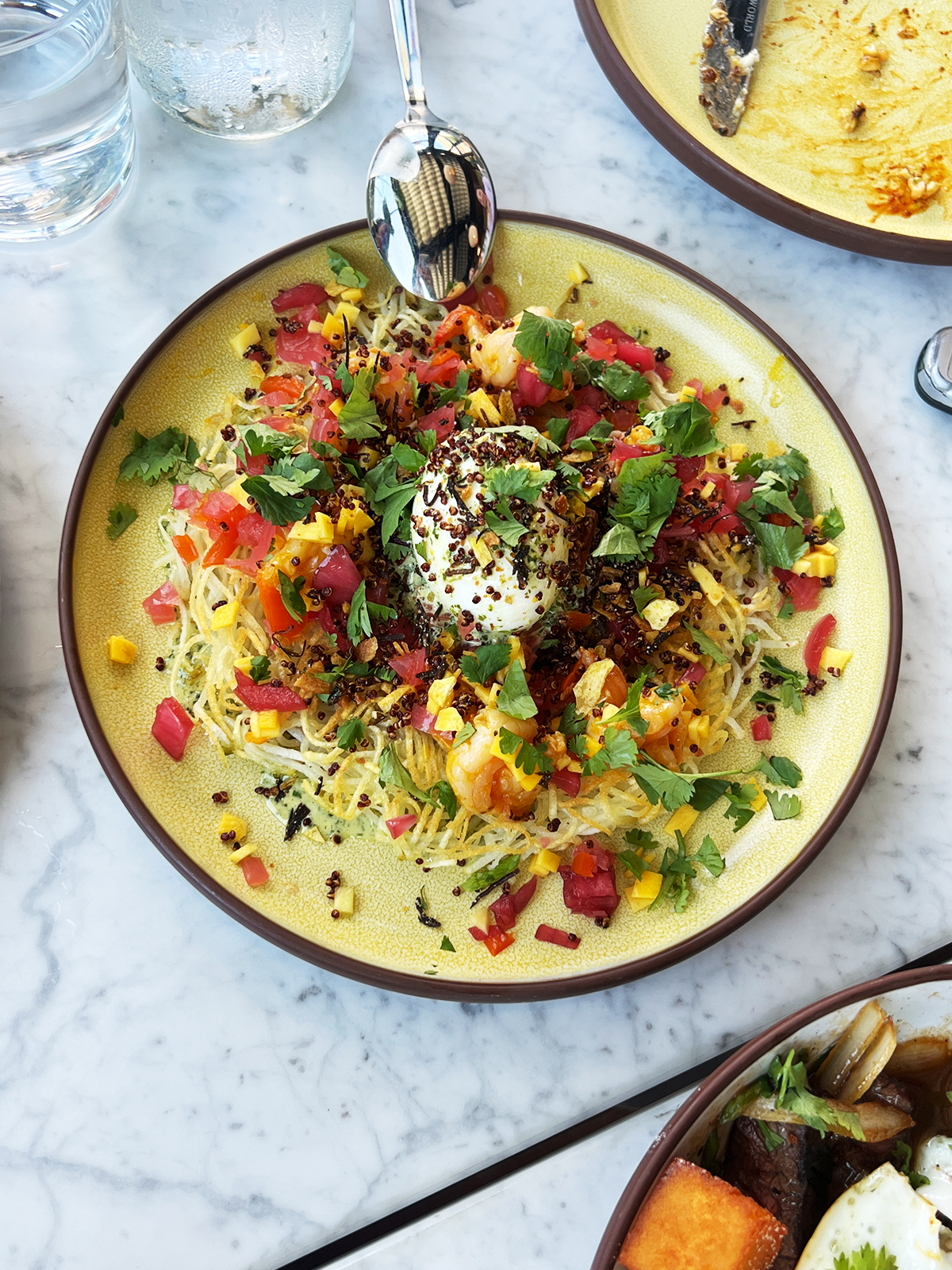 empanadas
We shared a plate of empanadas. You can never go wrong with this.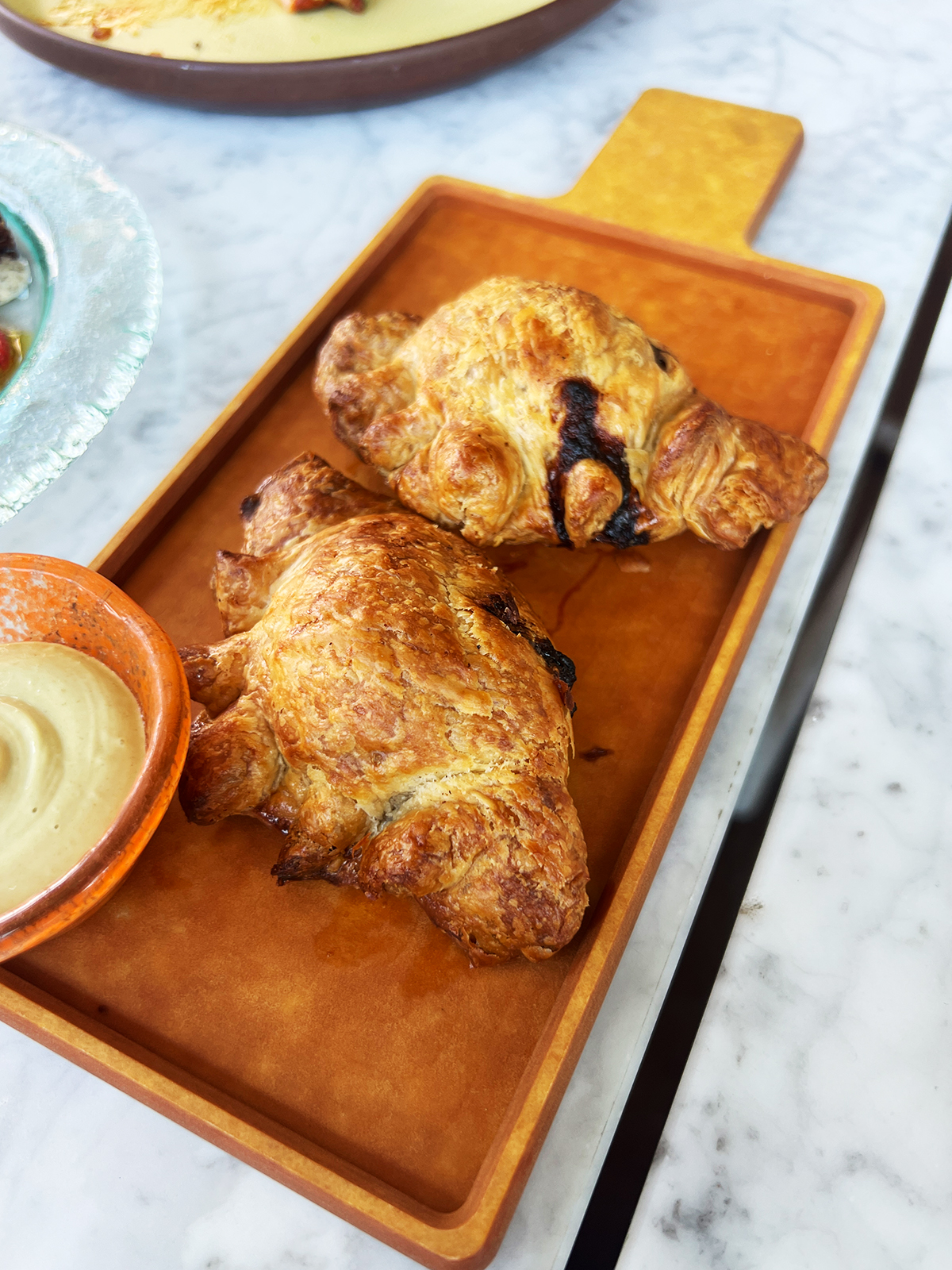 Overall, I enjoyed this restaurant. It is recommended that you order at least two dishes per person because one is never enough. The rooftop vibes are always great – it reminds you that there is still some beauty in LA.
Cabra
The Hoxton Hotel
1060 S Broadway
Los Angeles, CA 90015
(213) 725-5858