Chanel Beauty Haul
What cut my usage of makeup was working from home. I went from having to put on a full face twice a day, every day, to a couple of times a week. That resulted in me buying makeup less frequently. When it comes to makeup, I love Chanel – it works for me. This is my latest Chanel Beauty Haul.
A Chanel Beauty store opened a lot closer to my home. I used to go to MJ in Newport Beach, but he moved on to bigger and better things out in Chanel Fashion (exciting news coming soon about my latest ad-hoc adventure). Dyanne at Chanel – Glendale Americana at Brand is such a sweetheart!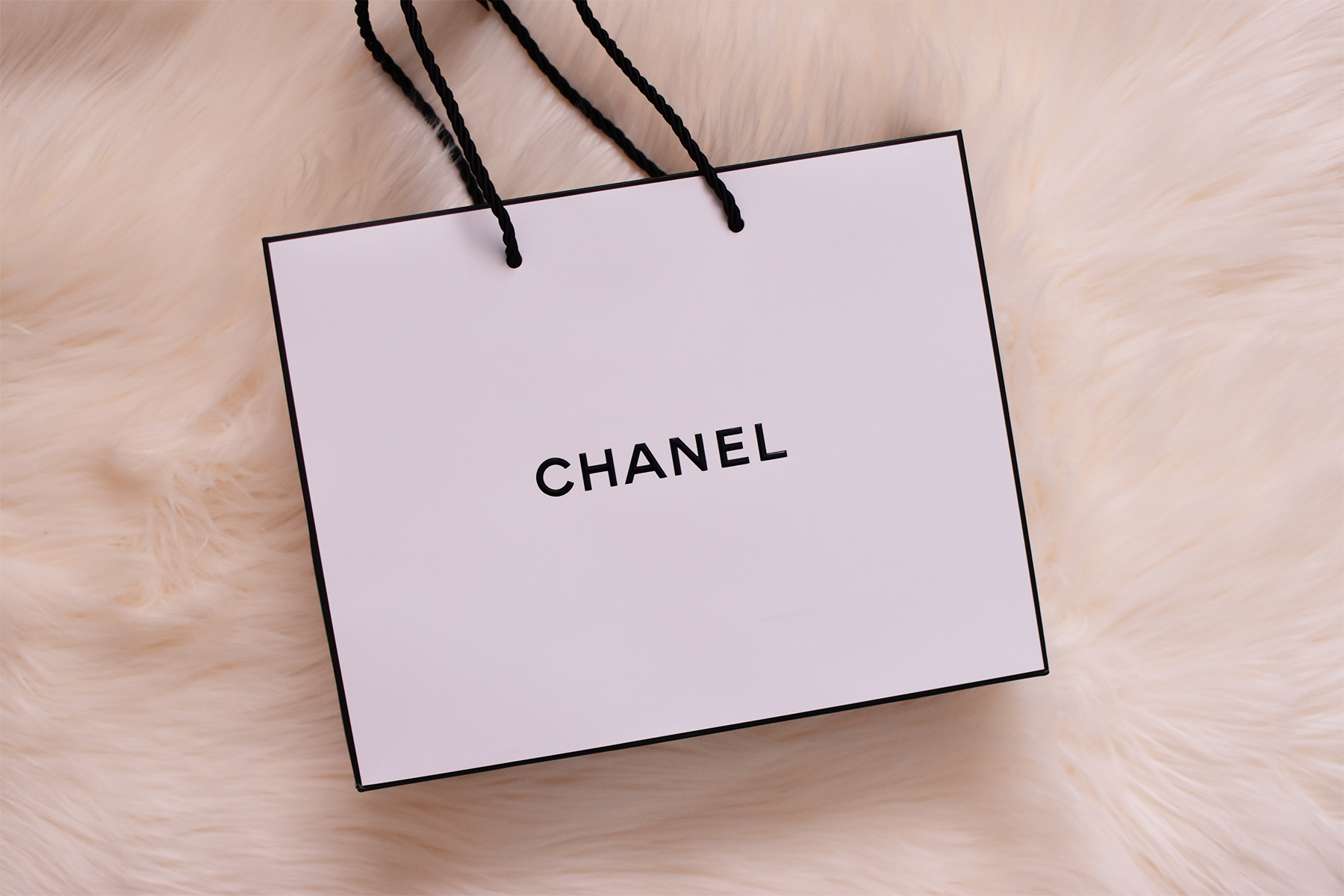 This Chanel Beauty Haul included a couple of items from the last iteration back in December. Though, I should have included the Chanel Holiday bag.
Here, we have the following:
Chanel Les Beiges Healthy Glow Foundation Hydration and Longwear: I shared that I finished the foundation in my previous post. This is the refill, same shade, same b! I really liked the Sublimage Le Teint as well, which has full coverage without feeling cakey.
Chanel Le Palette Sourcils: The craziest part is that my last eyebrow powder lasted over four years. I opted for a lighter shade because I realized dark eyebrows give an intimidating look. I wanted to try something different.
Chanel Les Pinceaux De Chanel (Right): This is the mini powder brush. I have the full version, but I feel like the lighter brush would be a better fit for everything else that's not the highlighter.
Chanel Les Pinceaux De Chanel (Left): This is the eyeliner brush.
Chanel Fragrance Samples: These are the cutest fragrance samples! You can never go wrong with minis… Or are they nanos at this point? They're great for on-the-go, or better for your mother who loves travel-sized fragrances.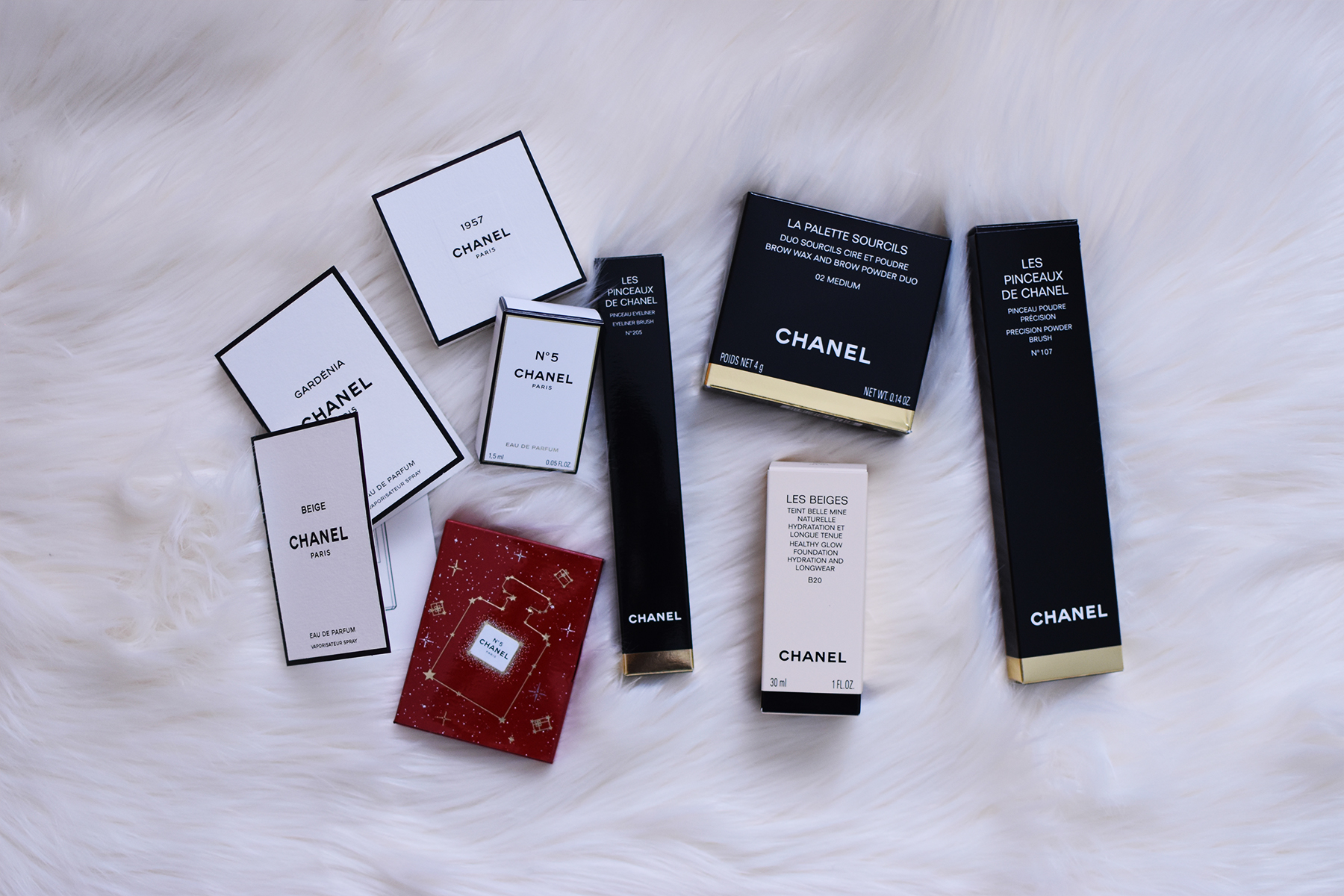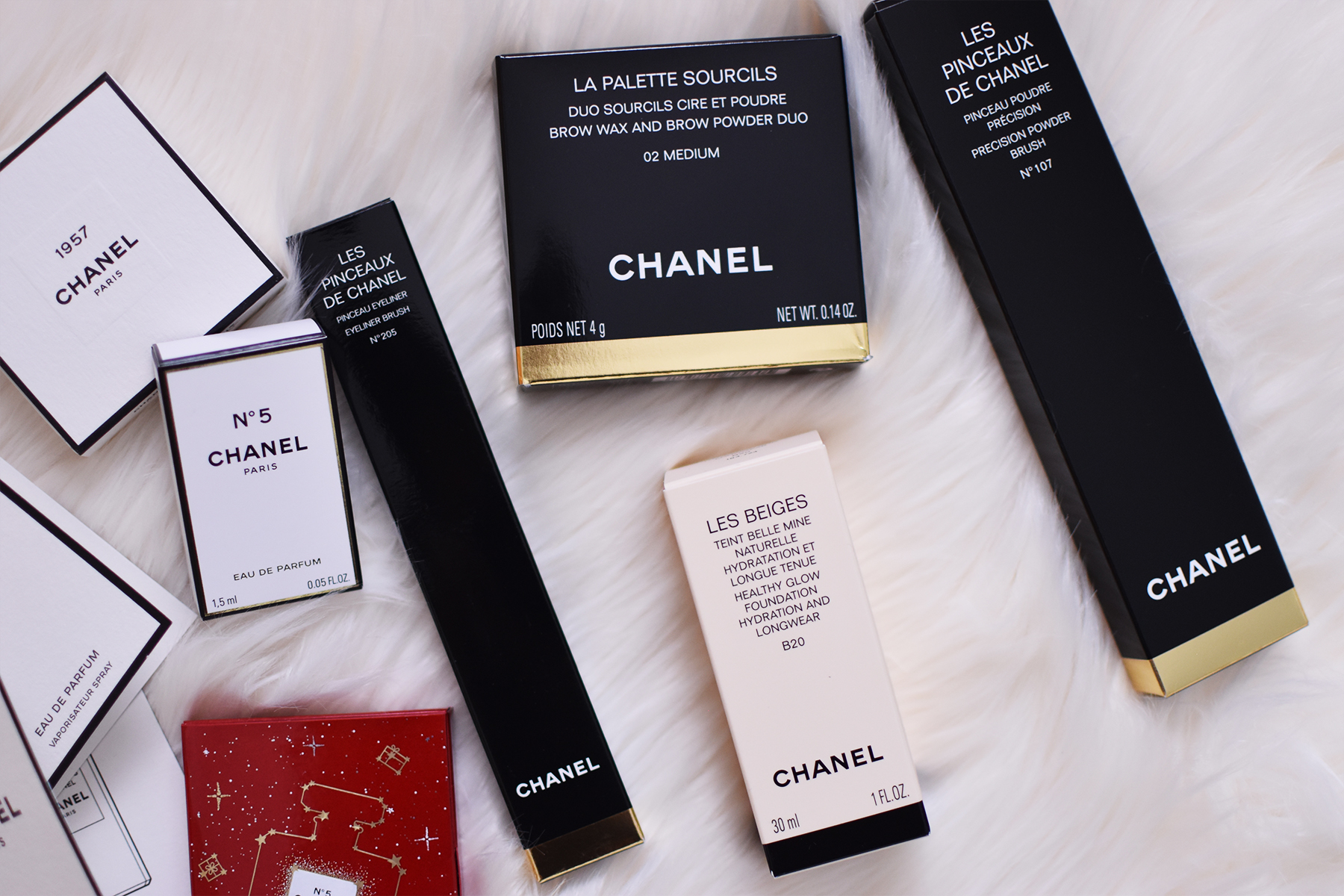 Most of the time, I prefer a simple look when I go out. Make sure my face is covered in foundation, highlighter powder (to reduce shine, which I totally forgot to here), eyebrows, and lipstick – all from Chanel! Chanel's beauty products continue to serve me well; I have sensitive skin to certain brands. Although this costs a bit more, it's not like I have 20 of each item. You use up something, then replace it. That's my version of purchasing with intention.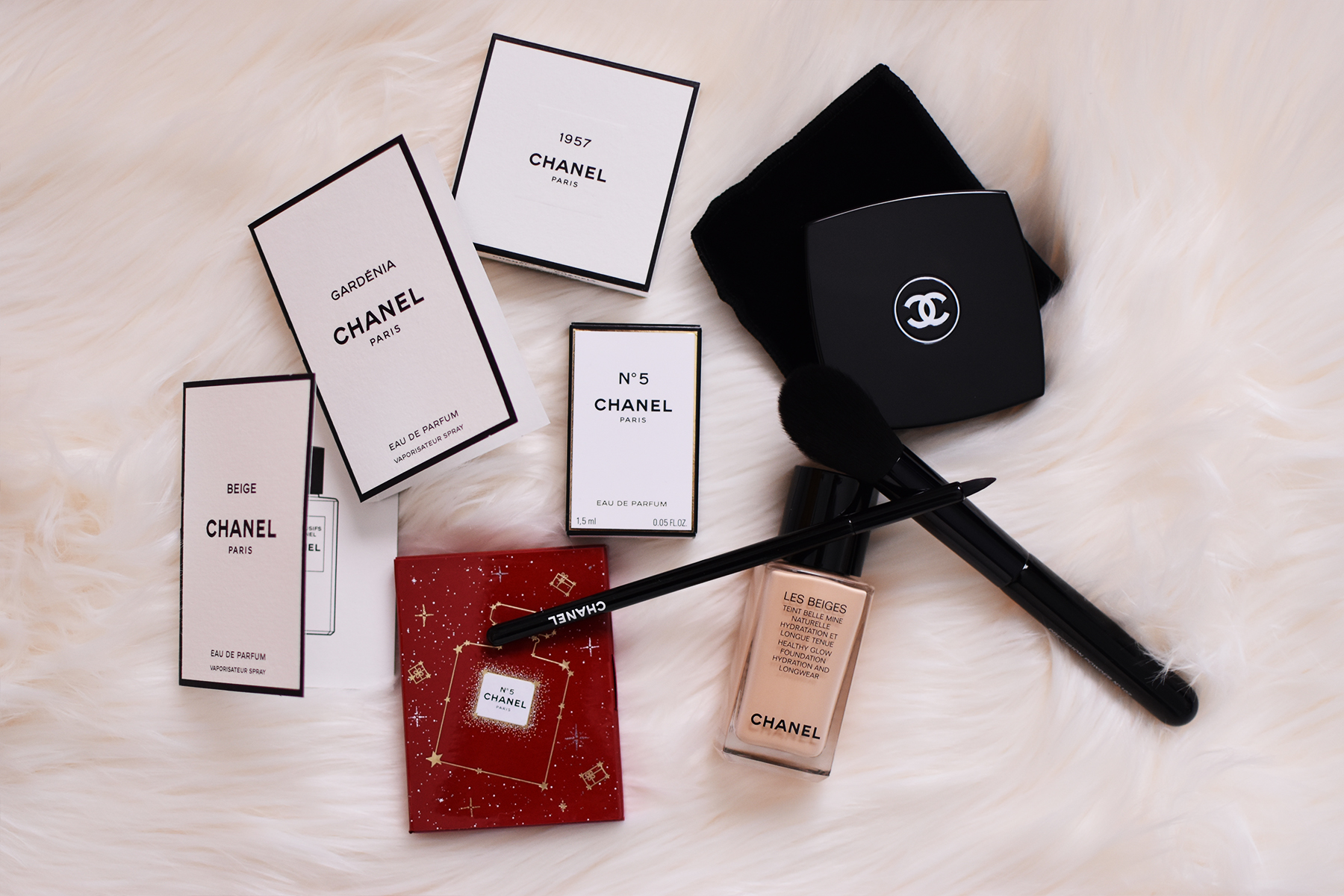 When it comes to makeup brushes, different brushes work better for others. One size doesn't always fit all. It took me many iterations to finally figure out what brush was best for me. Also, remember to wash your brush regularly and replace them when you see obvious wear and tear. I've tried beauty blenders in the past, but I hate how it's hard to wash. It's great for one-time use if anything.