Wellness Guide to Oura Ring
The Oura Ring is the perfect smart device if you're looking to capture your wellness activities without having to commit to a watch (or a wrist candy). The Oura Ring captures your daily fitness activities, sleep patterns, and more. Best of all, you can wear this ring for days without charging, and you'll be fine. This is my experience.
The Oura Ring comes in many sizes, colors, and shapes. You can order a silver, rose gold, gold, black, or stealth-colored ring. There are two designs; heritage (like my ring below) with a flat notch on the top, or horizon with a smooth O ring. I like the heritage because at least I know the ring is positioned correctly since the sensors are on the bottom. But you do you, boo.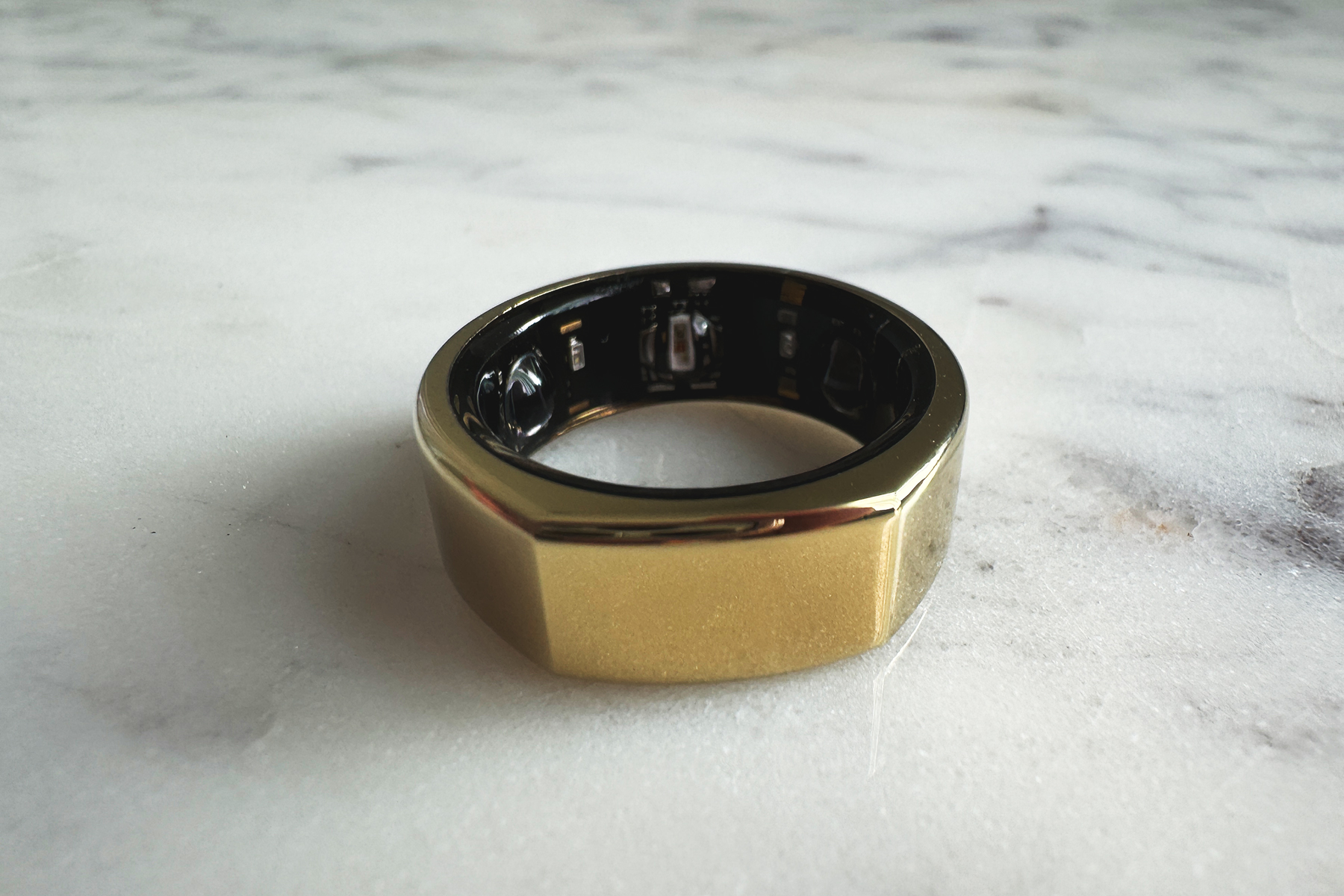 oura ring vs apple watch
I had the Apple Watch many years ago, which was great, but I hated how invasive the Apple Watch felt, especially after a sweaty workout. The sensor felt like it was sticking to my wrist… And I have other watches I prefer to wear. The Oura Ring is not perfect either, but at least I can wear it to sleep.
The Apple Watch shines in activities that make a ring feel like it's in the way… Such as weight lifting and playing golf. I have to take the ring off and backtrack on the app, which gives a rough estimate of calories burned.
Otherwise, the ring looks very low-key. Even though it's bigger than my gold rings, it looks great! Do you even notice the Oura ring here? I would not recommend stacking the rings next to each other. Let's prevent scratches where we can.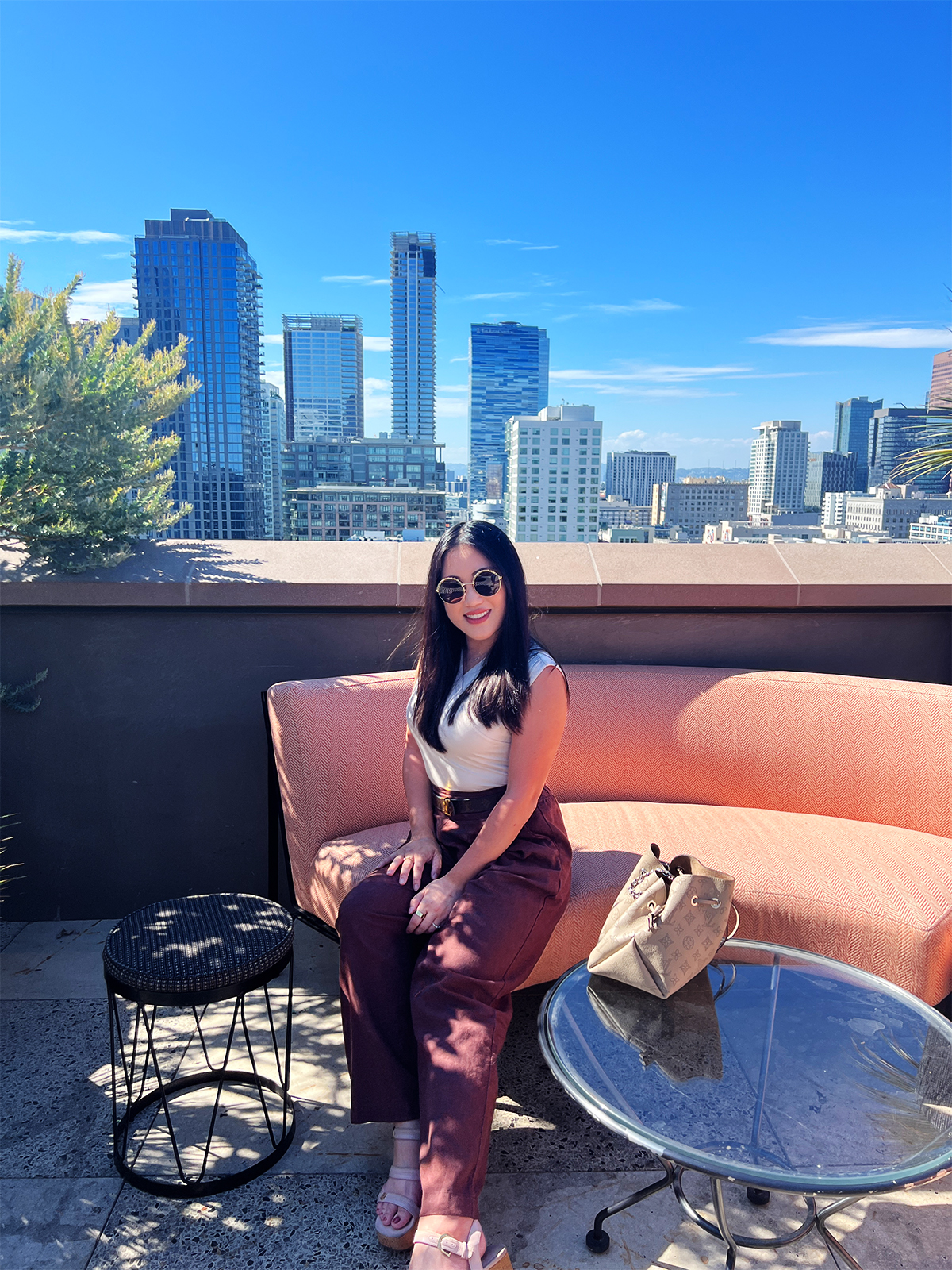 oura ring pros
I love that I am able to wear the Oura Ring around the clock, including when I am sleeping. I don't feel like I have to have the smart device charging overnight, because a simple charge while I am showering will suffice.
The Oura Ring app is very comprehensive. You can get an in-depth review of how you slept, your activity, readiness, and more. I have used some of their voiceovers to help me go to sleep in the past. You can see how you slept, as well as your movement and type of sleep you had. Below, you can see that I moved a lot during my sleep even though most of it was during REM/Light/Deep sleep. The app does a calculation on how ready you are based on statistics.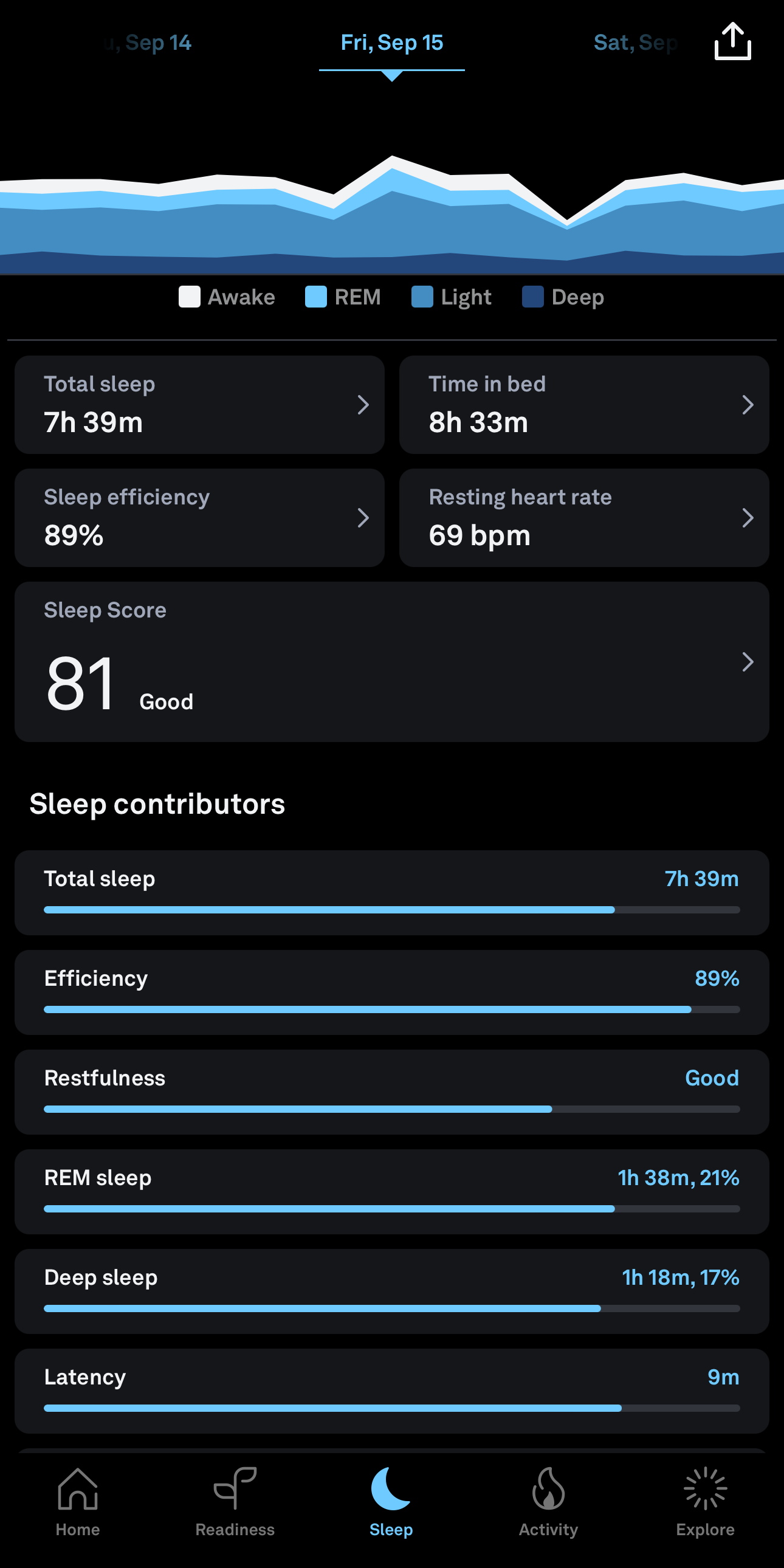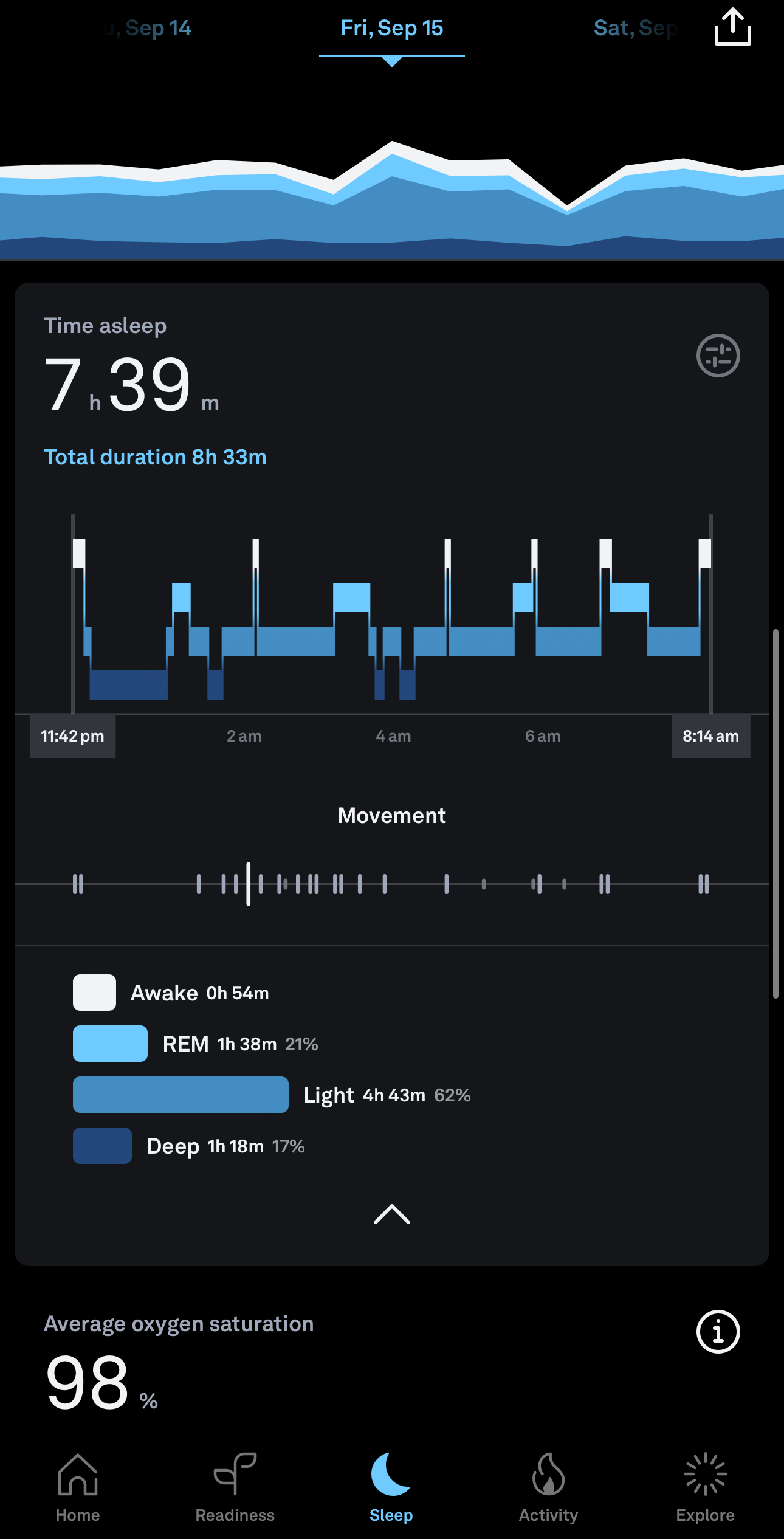 I love using the app to review how I worked out. I feel like it's a bit more accurate than the Apple Watch. You need to record HR rate. Otherwise, the ring will capture your heartbeat and activity every 5 minutes or so. I went to SoulCycle and recorded my Indoor Cycling activity. With the stats below, one of my friends from class said…. I am an athlete with these stats. I would disagree because have you seen my struggle??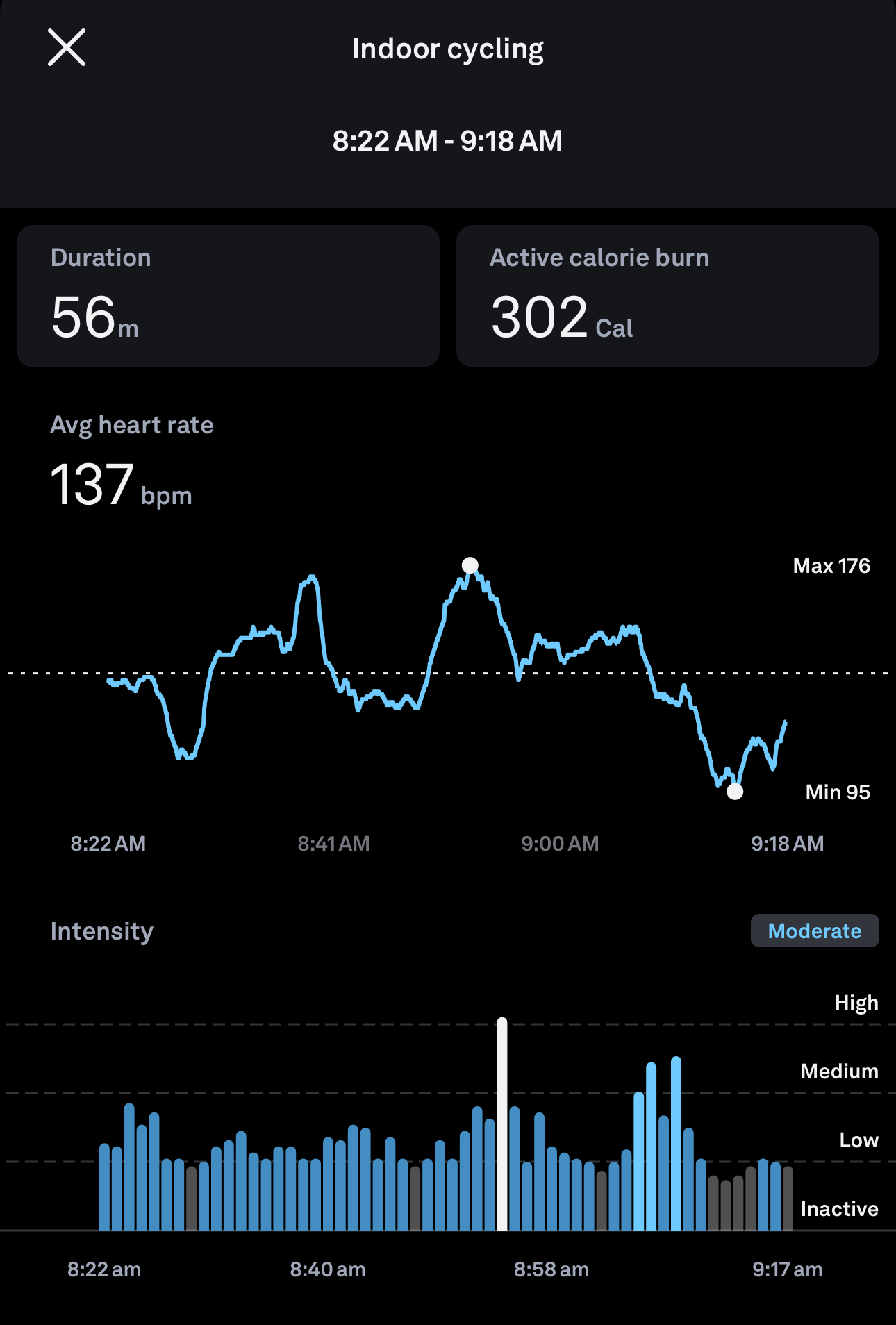 things for consideration
When you buy the latest version (Gen 3) of the Oura Ring, you have to pay a monthly subscription fee ($6/mo) for the Oura Ring App. Otherwise, you will have limited features, which makes you question why even buy the Oura Ring. The app subscription is a must. Otherwise, you're better off with the Apple Watch. It feels like you never paid off the ring…
It's harder to work out with a ring when you're lifting weights or using your hands a lot (i.e. Golf). Even though I have a silicone ring protector, it's still a bit distracting when holding a dumbbell and golf club. I hate using the app to back track estimated calories, but it's a trade-off.
The Oura Ring can easily be scratched. Handle with MAJOR care, as you do for other belongings. I prefer wearing the ring on my left index finger. Make sure you get sized appropriately because this is not like wearing a regular ring from David Yurman or Tiffany's! It is also easy to smudge the ring, as you can see below.
Although there is a diverse library of voiceovers to help you relax, the one with a particular man… sounds very monotonous. We'll stick with the female voices.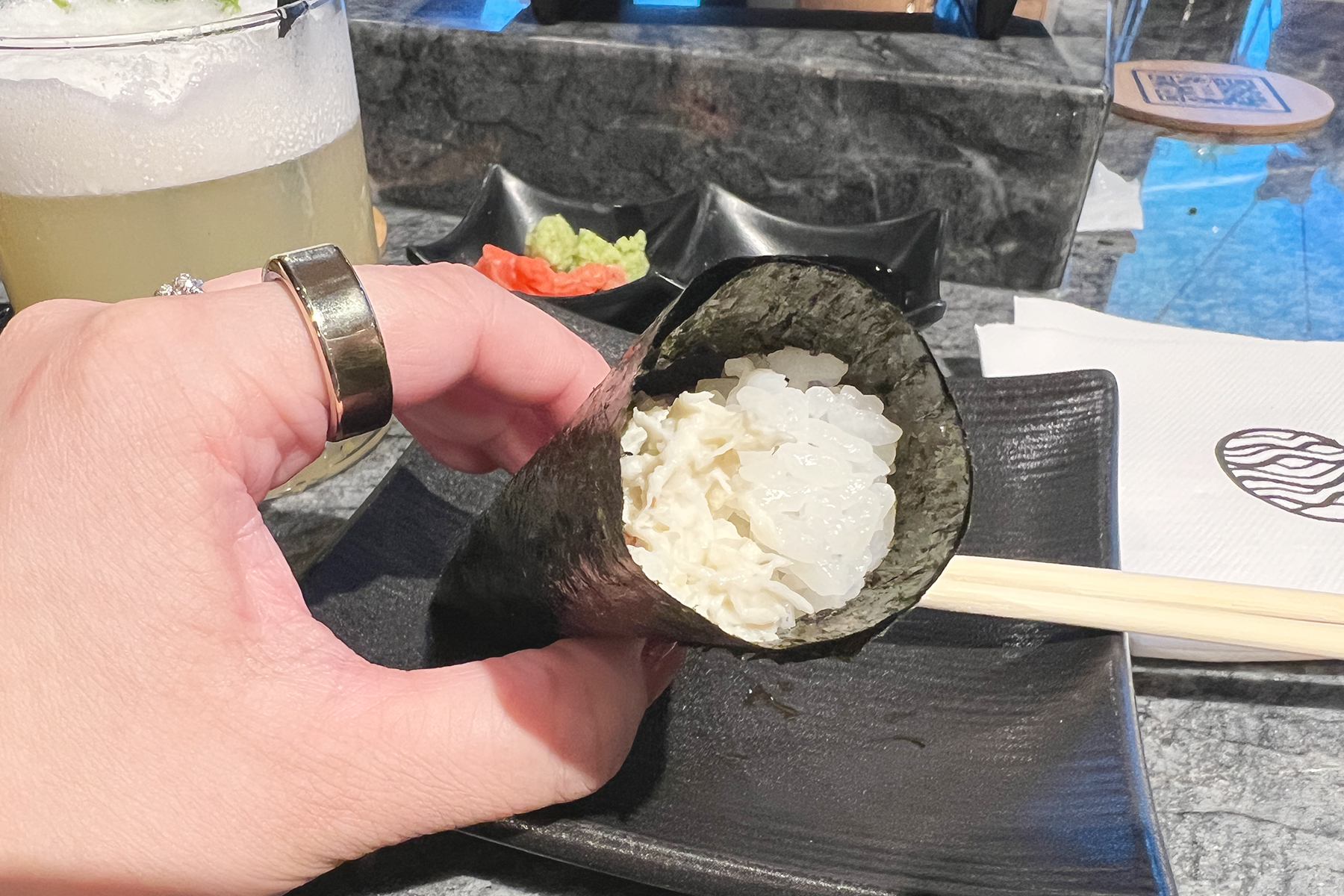 If you're considering the ring, contact me for a discount code!