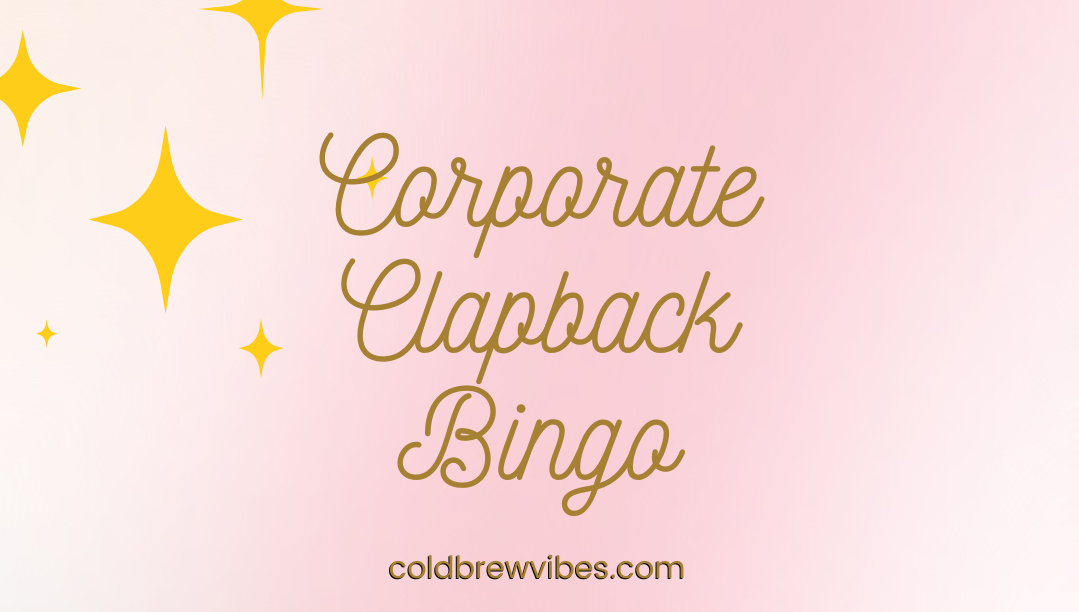 In the corporate environment, there are many instances where you'll be tried and challenged by those who may not have a clue. Whether they're tossing all of their work to you, wasting your time in pointless meetings, having you do work that has no value add, or giving you fire drills after fire drills, you might get ballsy and start giving some corporate clapbacks that could send you straight to Human Resources.
This bingo card is perfect when you've just had it and said a thing. What thing? Any of the 24 boxes below.
The boxes indicate a bit of toxicity, but it's warranted sometimes. Sometimes, we have to be a little toxic so people don't fuck with us. Probably not my best advice as a person in management, but you do you boo.
In all realness, by using this bingo, you accept that this is satire, and I don't recommend being sassy like that at work. Whatever happens, is on you. You should know better than to tell someone (who is HR escalation happy) that you didn't ask for their advice.
Download the image, load it to your story, and cross/circle the boxes you fit the description for!
Enjoy!