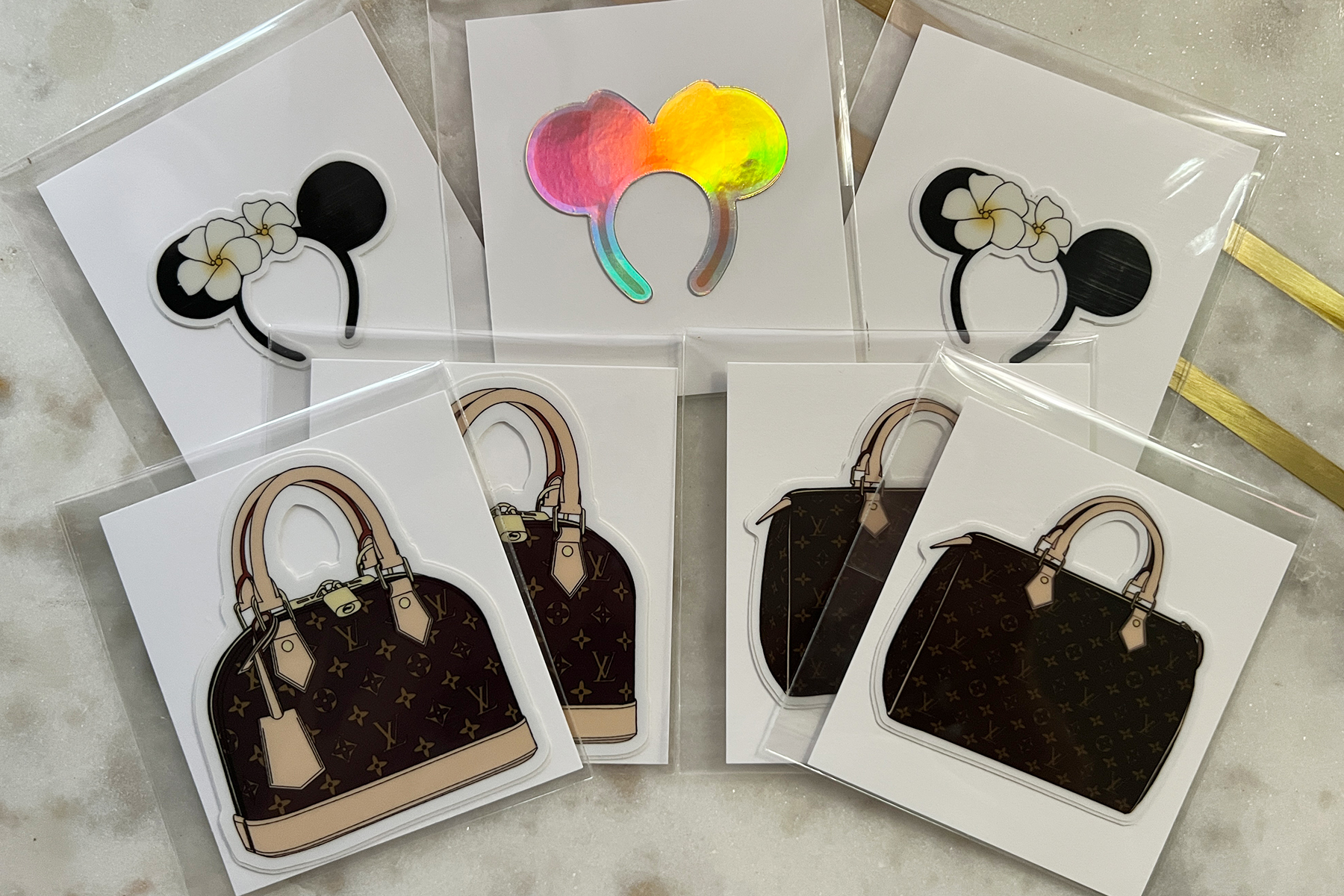 Welcome to Cold Brew Vibes' first giveaway, featuring stickers from xMdrn!
The prize pack includes 7 stickers (worth $26) as shown in the image below: 2x Louis Vuitton Alma Bag stickers, 2x Louis Vuitton Speedy stickers, 2x Disney Aulani Minnie Ears stickers, and 1x Hologram Minnie Ears sticker.
One randomly selected entry will be chosen at the end of the giveaway. The giveaway entries close on January 8, 2022 at 12:00AM EST, and are restricted to US/CAN/EU residents only (to ensure stickers arrive appropriately). The winner cannot opt for a cash equivalent. False entries will be disqualified.
You can enter using the module below the prize image!
Note: scratches from the image below are restricted to the plastic wrapping of the stickers. The stickers themselves do not have scratches.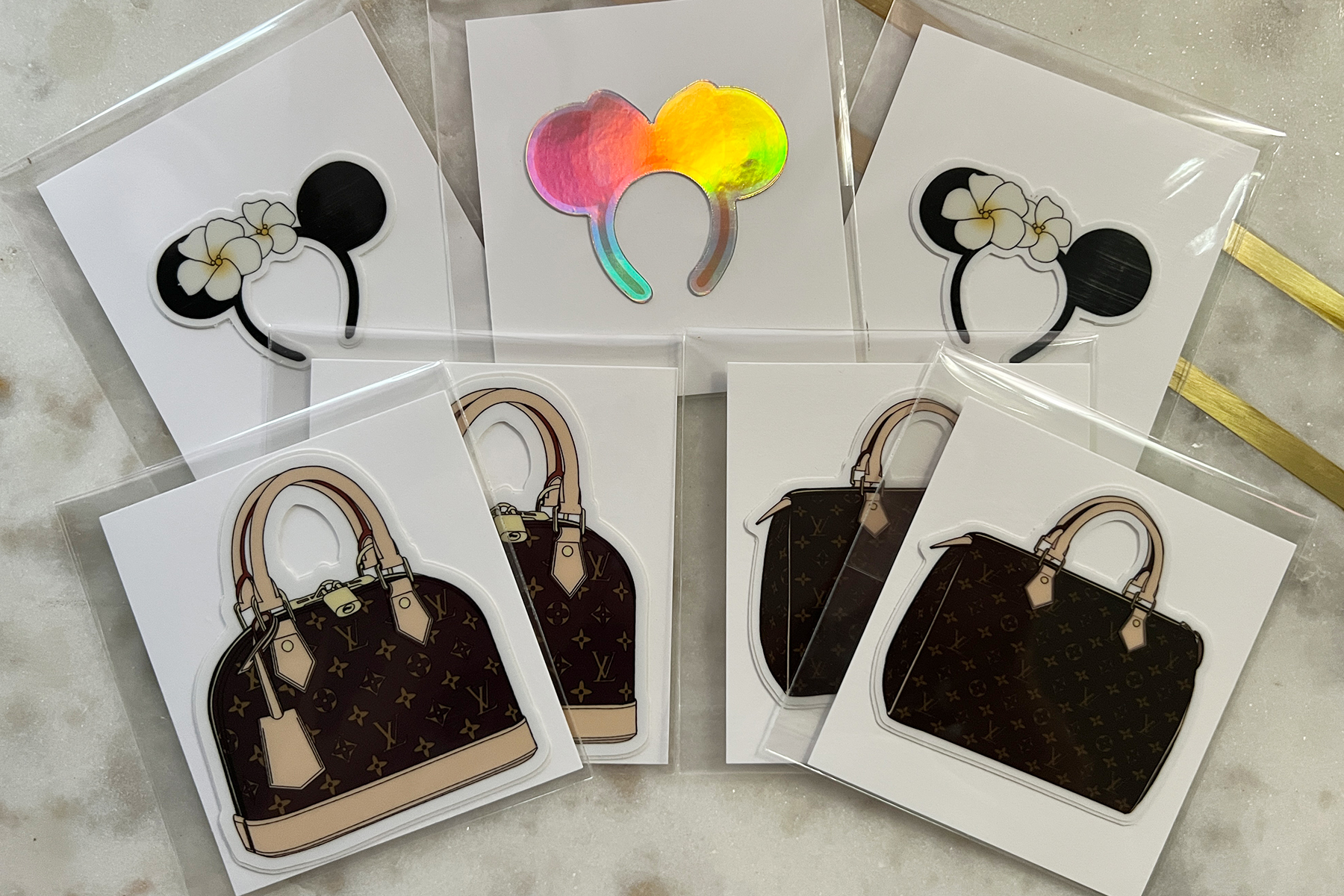 Enter Below